Going to leave country and have to sell my bike.
It`s honda shadow 750 cc, made on 1990. About 43500 on the clock.
Taxed, has green book with my name in it.
It`s dust black and green color with custom paint on the tank.
It has saddle bags, tyres were changed 3000 km ago(like new).
I made all the electric jobs and changed piston rings, gasoline and oil filters, gas hoses. Oil was changed less than 2000 km ago.
All you need is to put the chrome on the bike.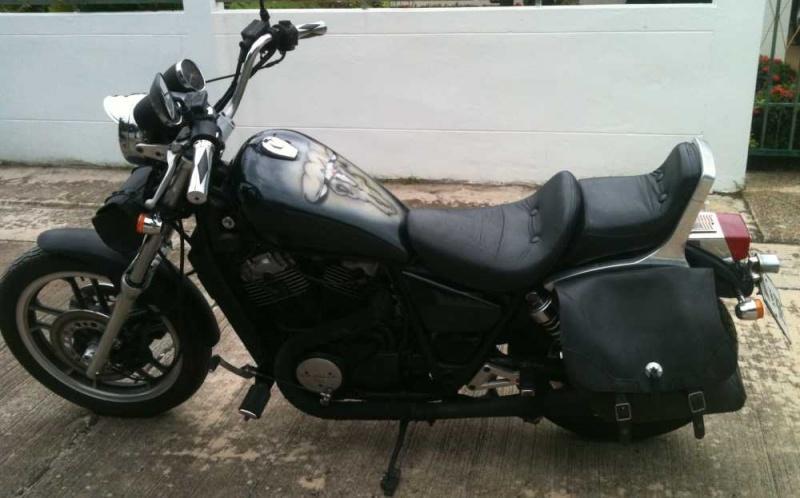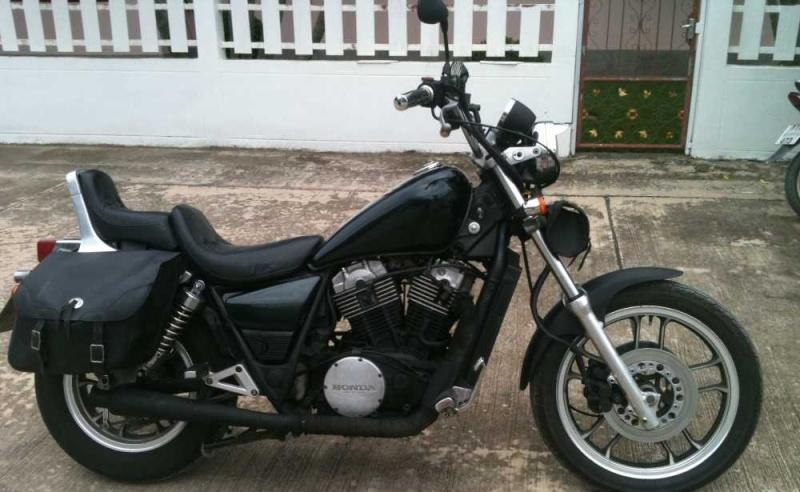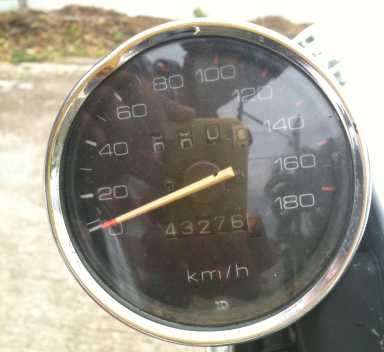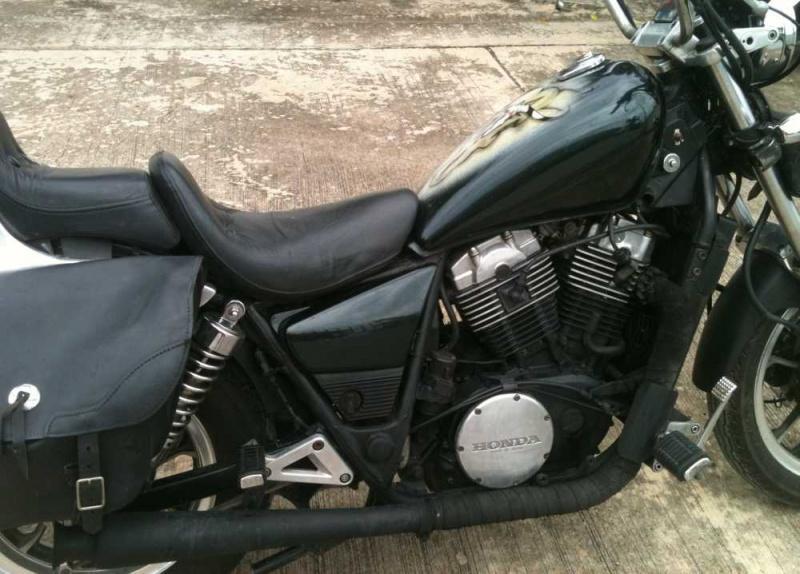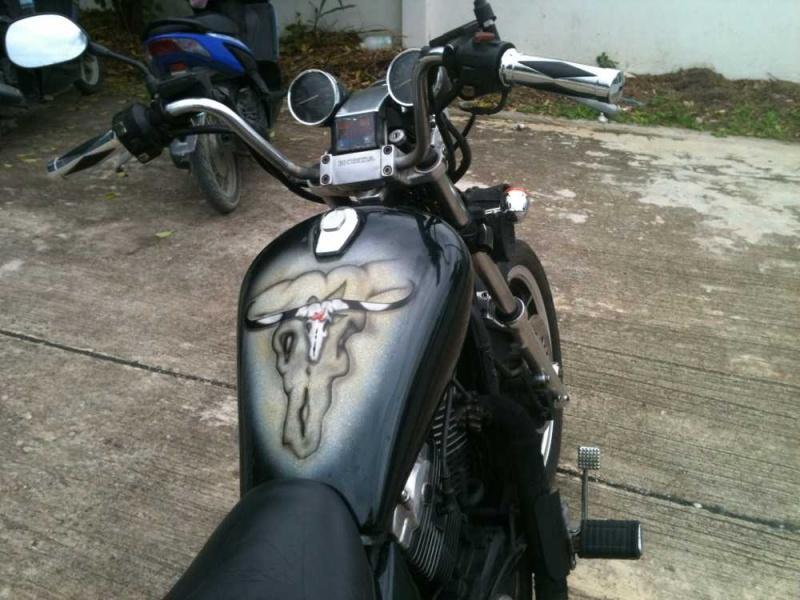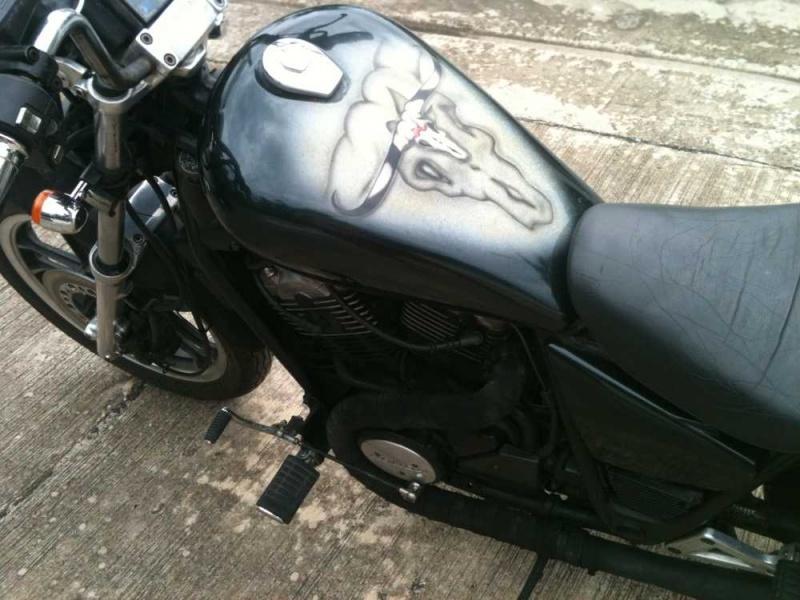 Bike is located in Hua Hin.
Ready to answer all your questions via phone 0853518402