Just returned from 4 weeks campervan-holiday in Europe, and this time, because 3 people in
the car, I didn´t bring my Piaggio. So how do you survive a holiday like that ?
That´s why I decided to spend a couple of days at the Como-lake in northen Italy, and there on the
east side of the lake is the small town Mandello del Lario, and there is the Moto Guzzi-factory.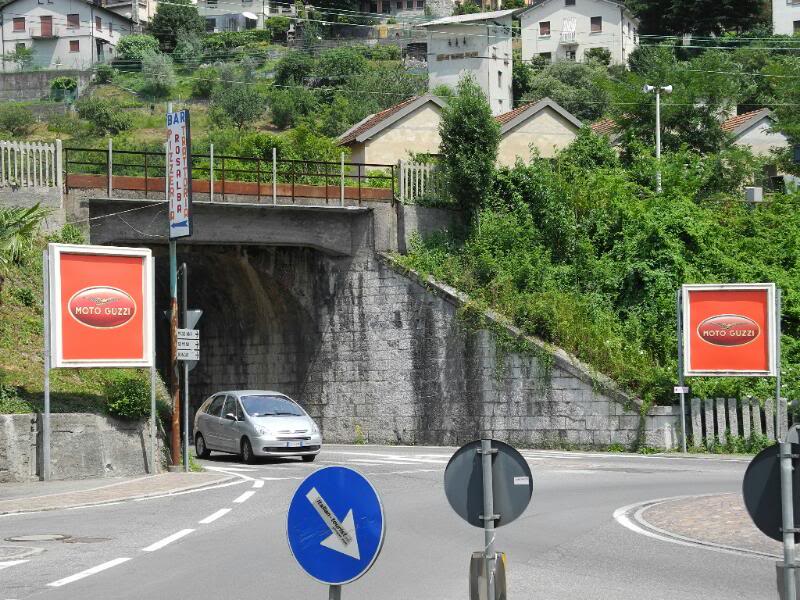 Of cause, as a private visitor, you can not see anything of the factory, but they have a museum
that is really worth seeing, (especially as the entrance is free, 5555) and they open it up every
afternoon between 3 and 4 oclock.
So here we were, a group of people from many different countrys, waiting for the gate to open and
helping eachother taking our picture in front of the gate.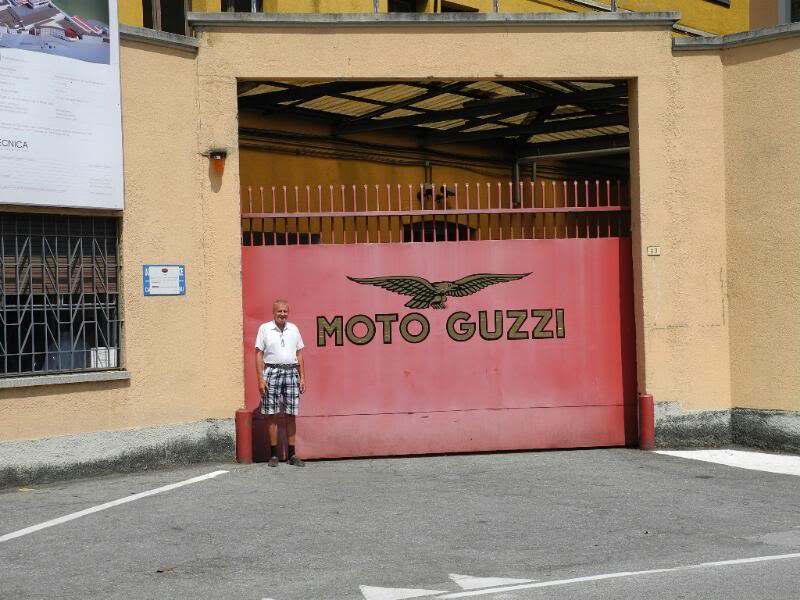 The museum contains so many different bikes that you could easily spend two or tree afternoon-hours
there. It looks like the company must have spent a lot on experimenting and developing in their
golden days when they employed around 700 people, today it is around 125, as a nice man told me
in perfect english.
So here are a couple of beauties I would like to share with You: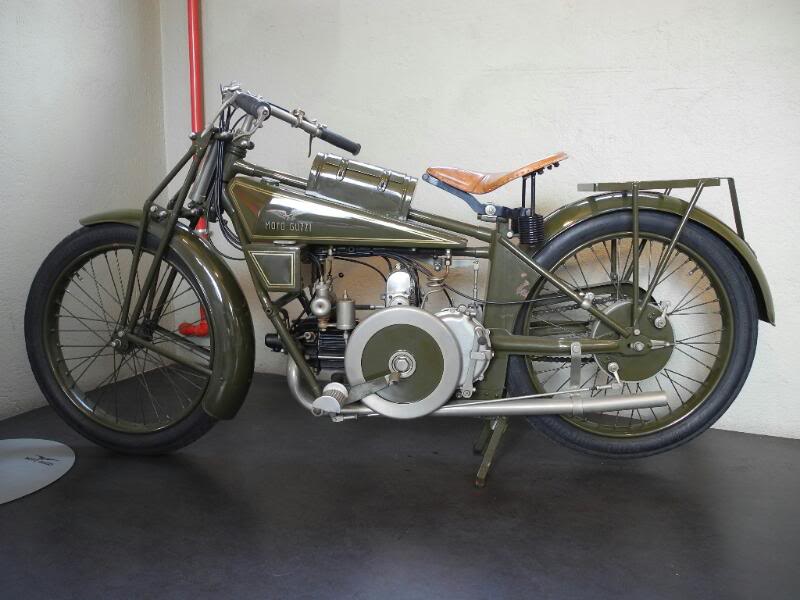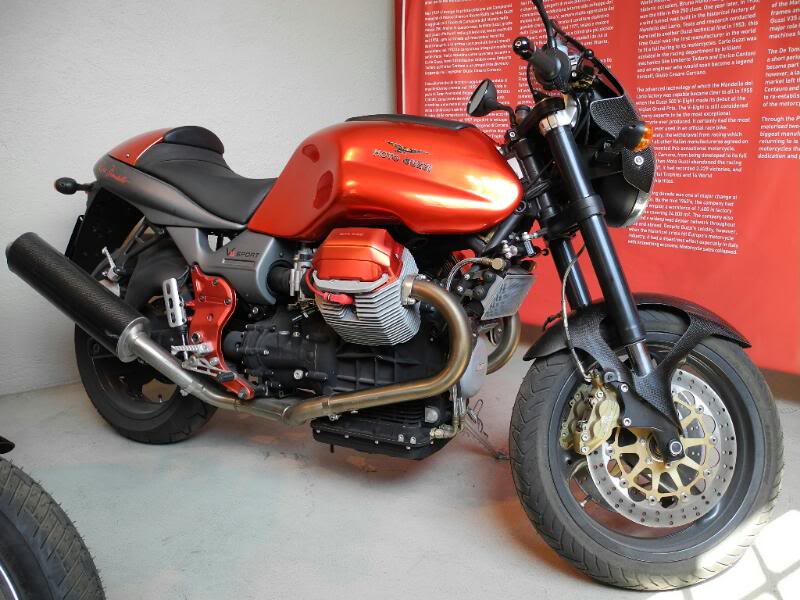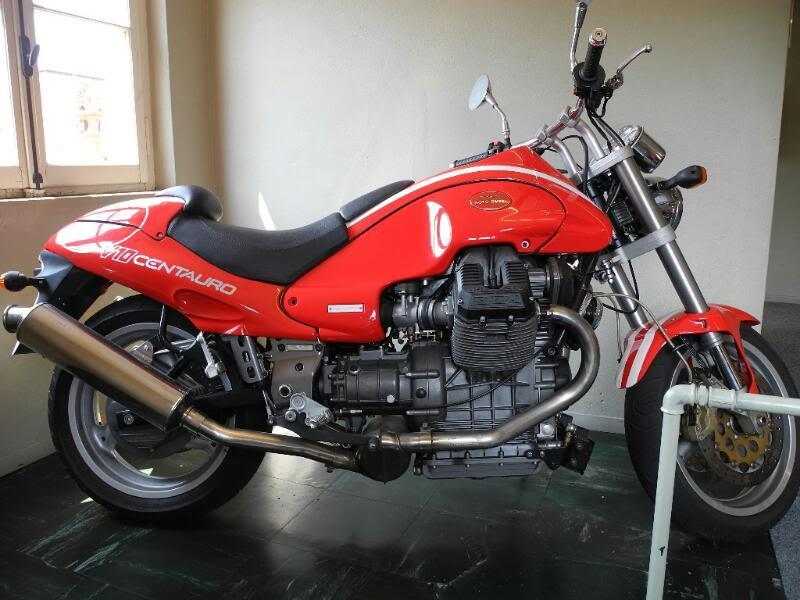 It is also hard to imagin that anywhere in the world there is a motorcycle-factory situatied in
such beautiful surroundings as this one, so even if you are not into motorcycles, the area is
well worth a visit. Please correct me if I´m wrong, I havn´t visited so many MC-factories.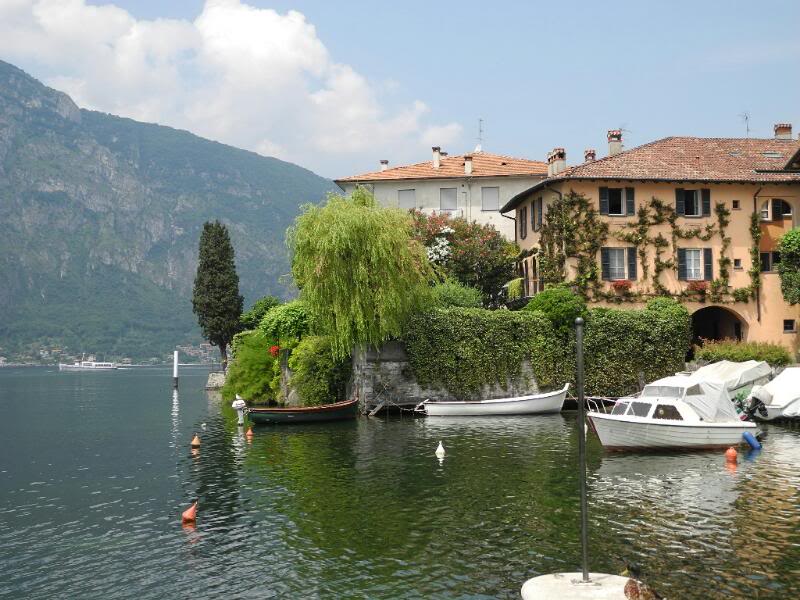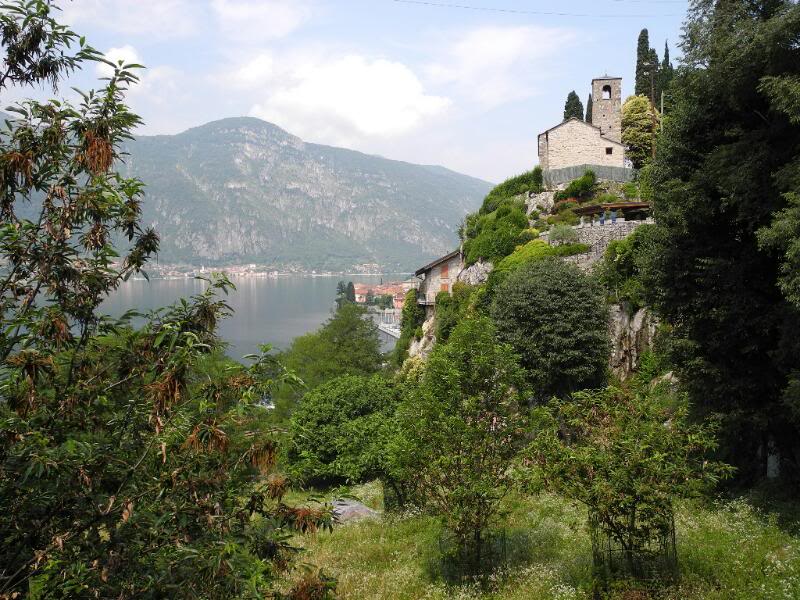 Leif