Dec 9, 2008
1,017
661
113
Hi Guys,
If anyone fancies a ride up to Huay Mae Kham on 14th November, they are having a festival which looks interesting. I got this from the Anajak local newspaper.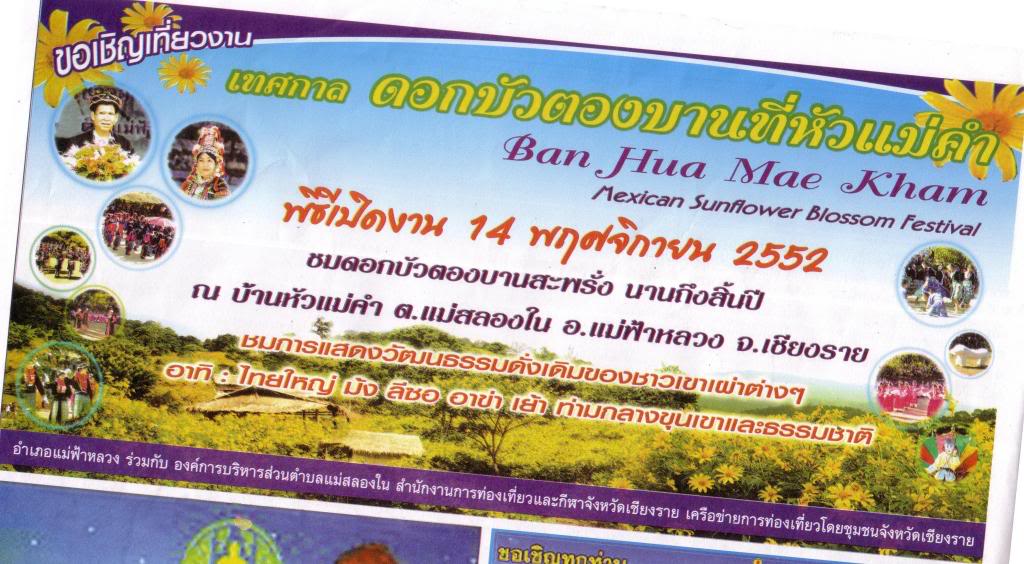 It says
"Huay Mae Kham Mexican Sunflower Blossom Festival
14th November 2009
Come and have a look at the Mexican Sunflowers, blooming till the end of the year. At Bahn Huay Mae Kham, Dtumbon Mae Salong Nai, Mae Fah Luang, Chiang Rai.
See traditional different hilltribes such as; Thai Yai, Mong, Lisau, Akha, Yao surrounding the hillsides with nature."
I would guess they are holding the event at the bottom of the last hill where the road still needs finishing.
Unfortunatey, I'll be away at work that day.
Have fun
Ian