We've been waiting a long time for an aftermarket tank for the fuel injected Kawasaki KLX 250. IMS has finally done it! Presenting the 3 gallon IMS tank for the EFI Kawasaki KLX 250:
Note to the Pudgy Picture Thief: All text and images © Marc Nisam and Brian Ennion. All Rights Reserved.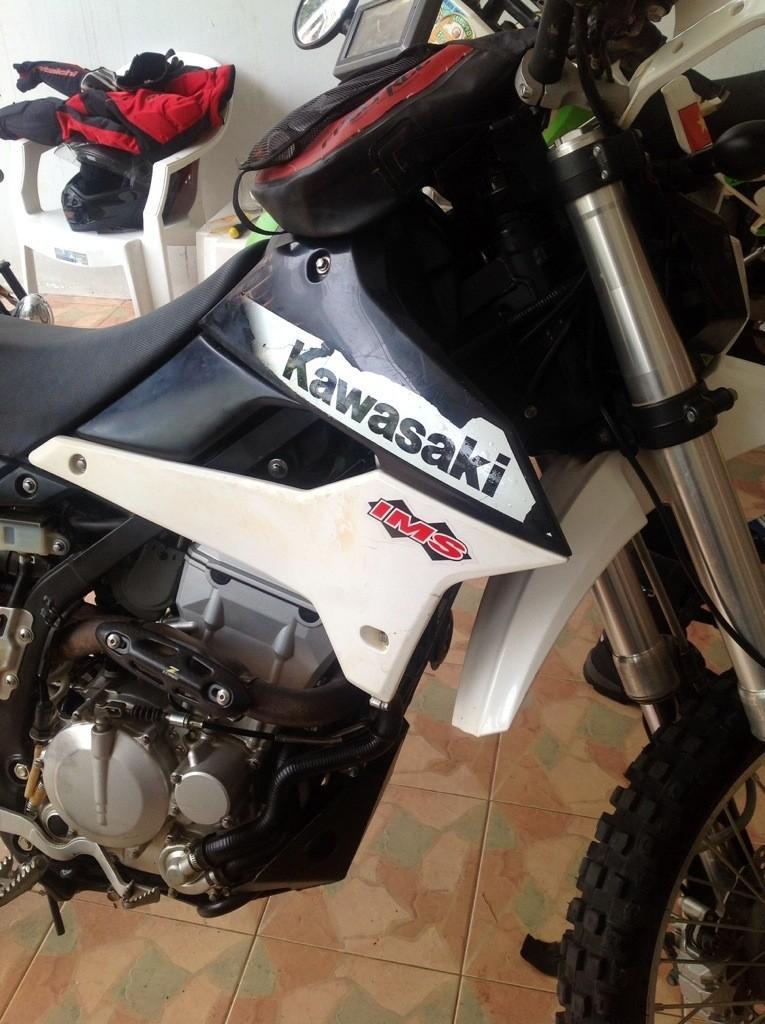 I bet this is the first EFI KLX in Thailand to sport one of these tanks. Respect to Brian for hounding IMS to get it done! :thumbup: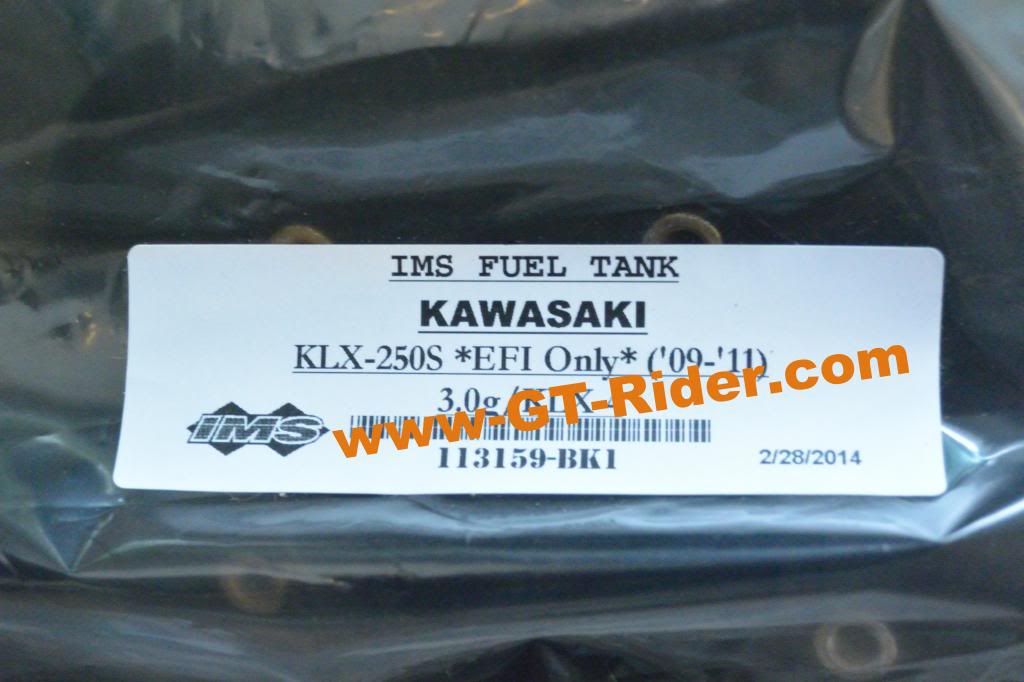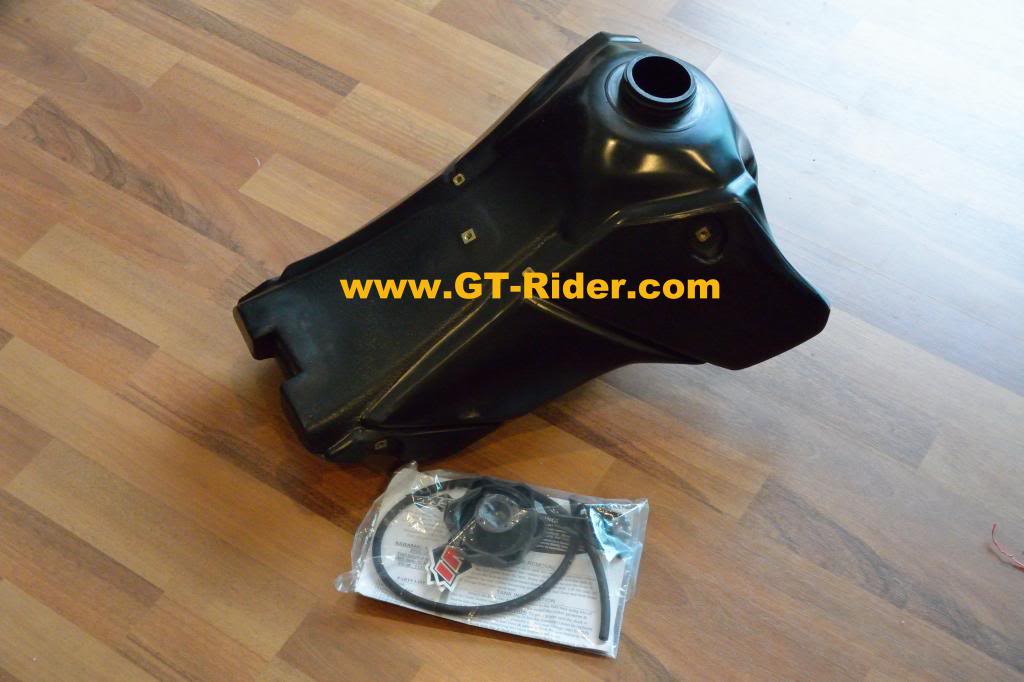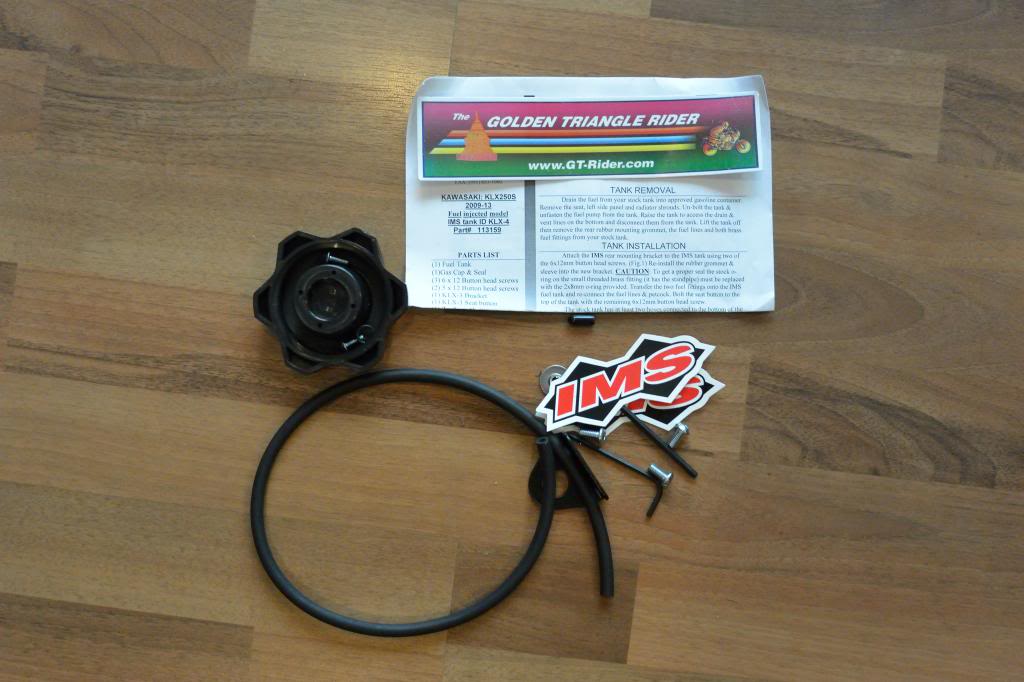 The tank comes with detailed installation instructions and installation
SHOULD
have been a cinch, but we ran into a bit of a hiccup as you'll see... Let's get her done!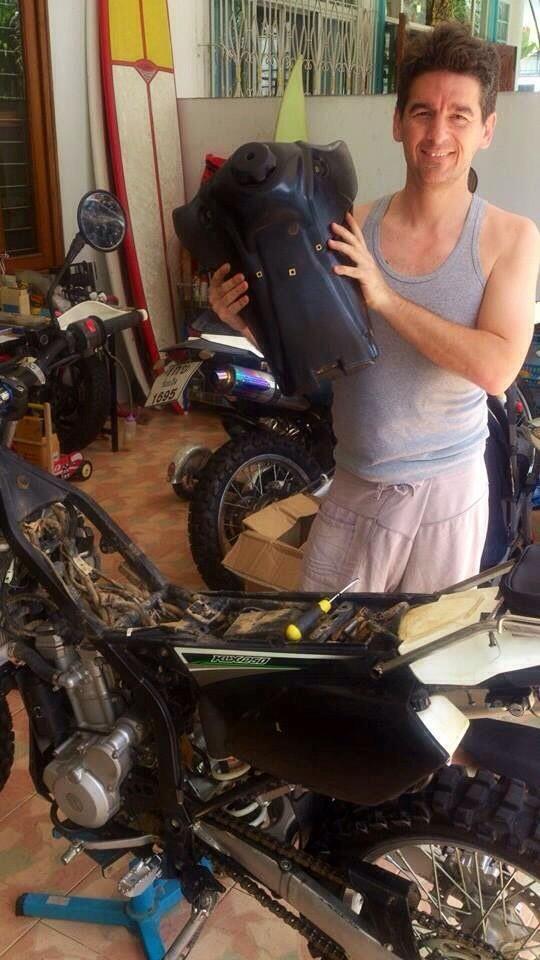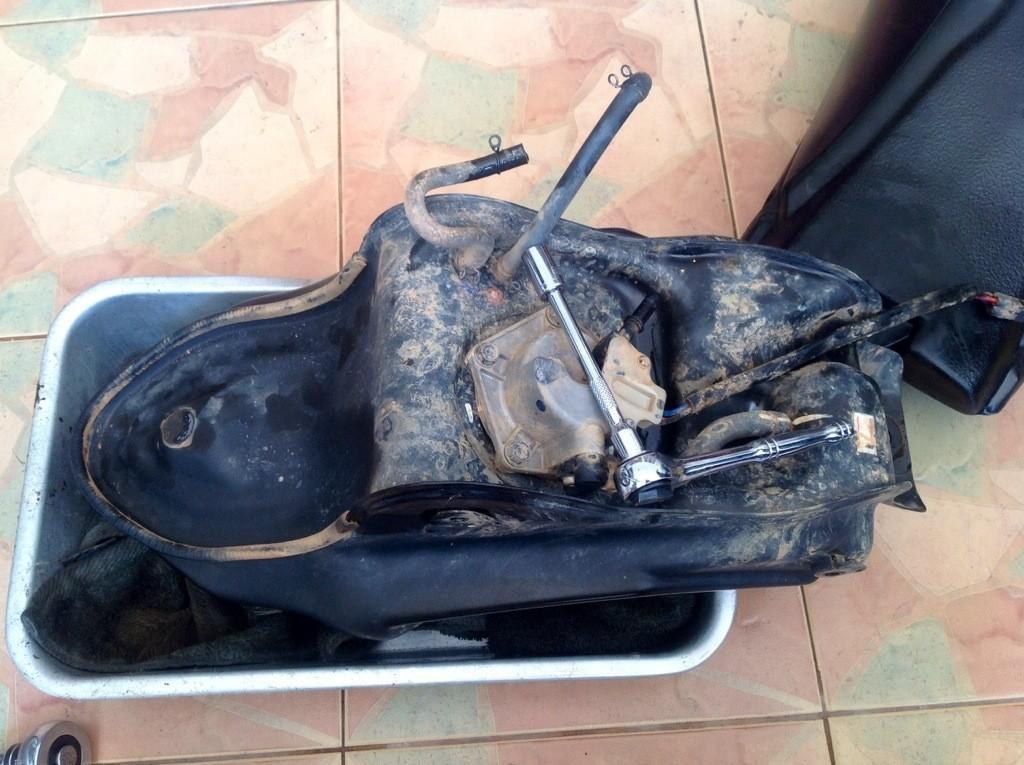 Installation is pretty straightforward- you remove the original tank and then move the fuel pump from the old 7 liter tank to the new 3 gallon IMS tank-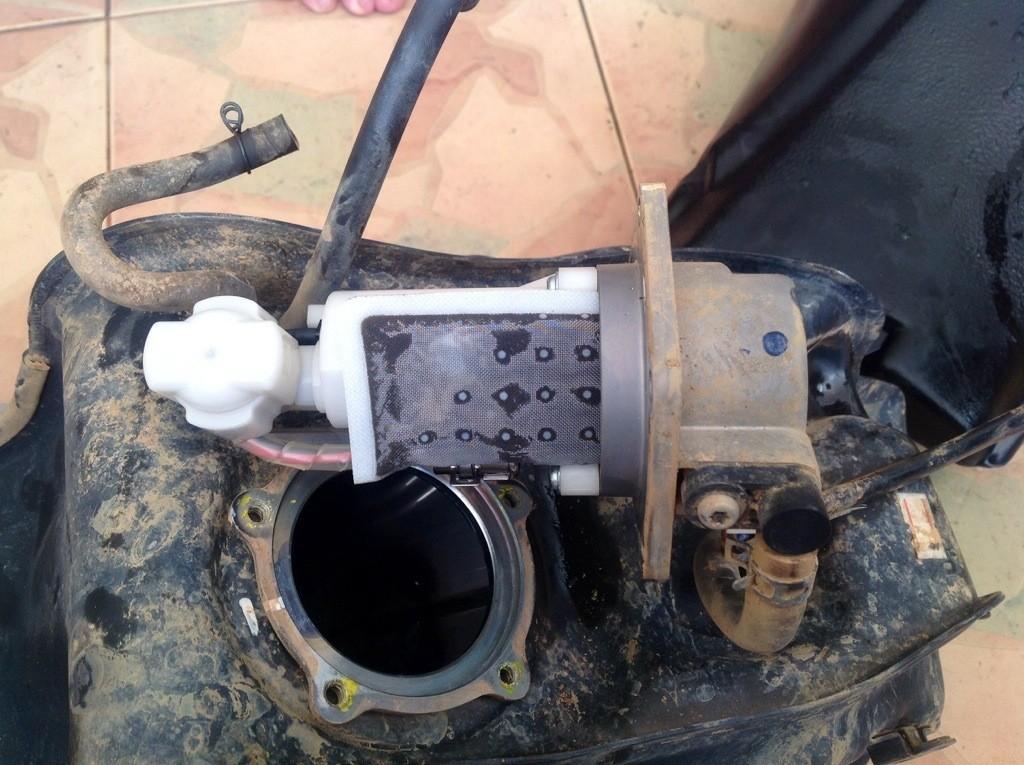 Seems pretty simple and straightforward, right?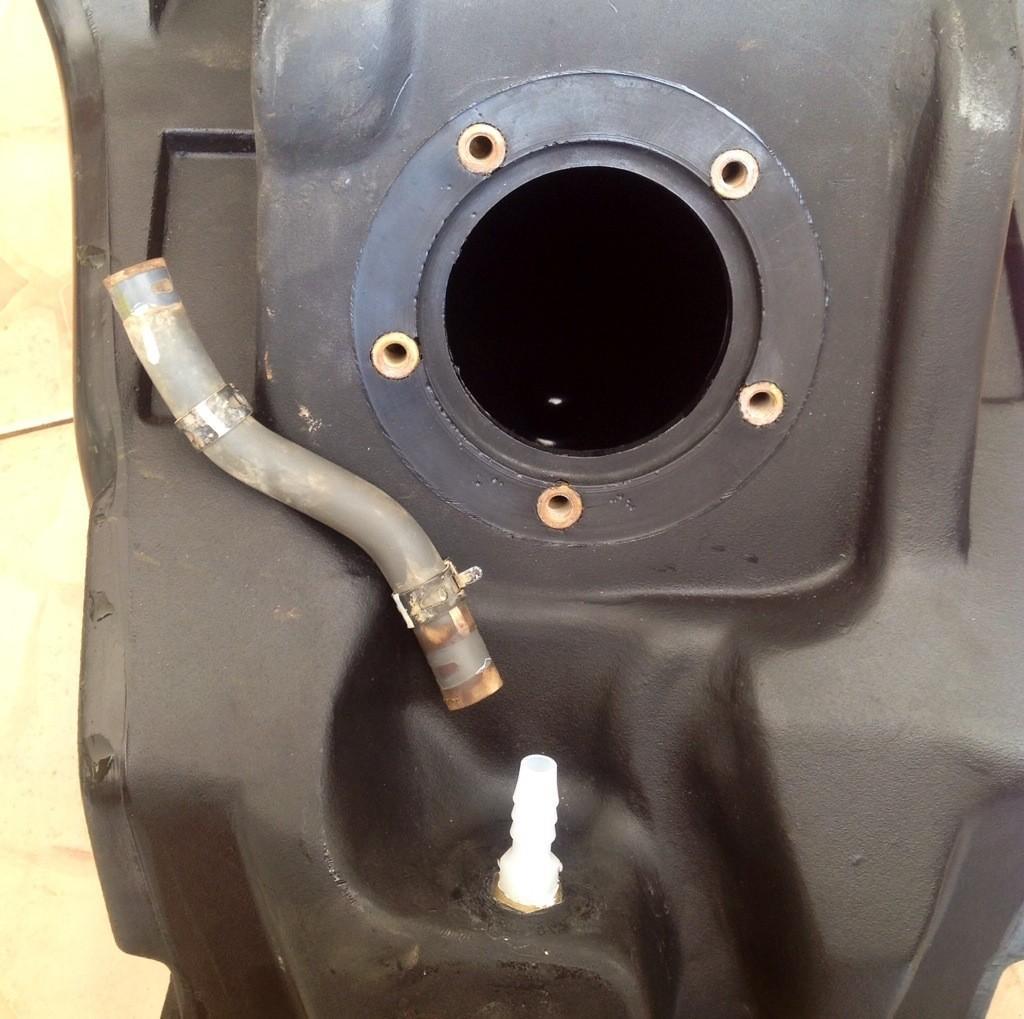 Well, it would be easy, if not for the fact that the fuel pump is NOT a regular pentagon... :shifty: It
OUGHT
to be installed like this with the fuel taps and wiring facing AFT-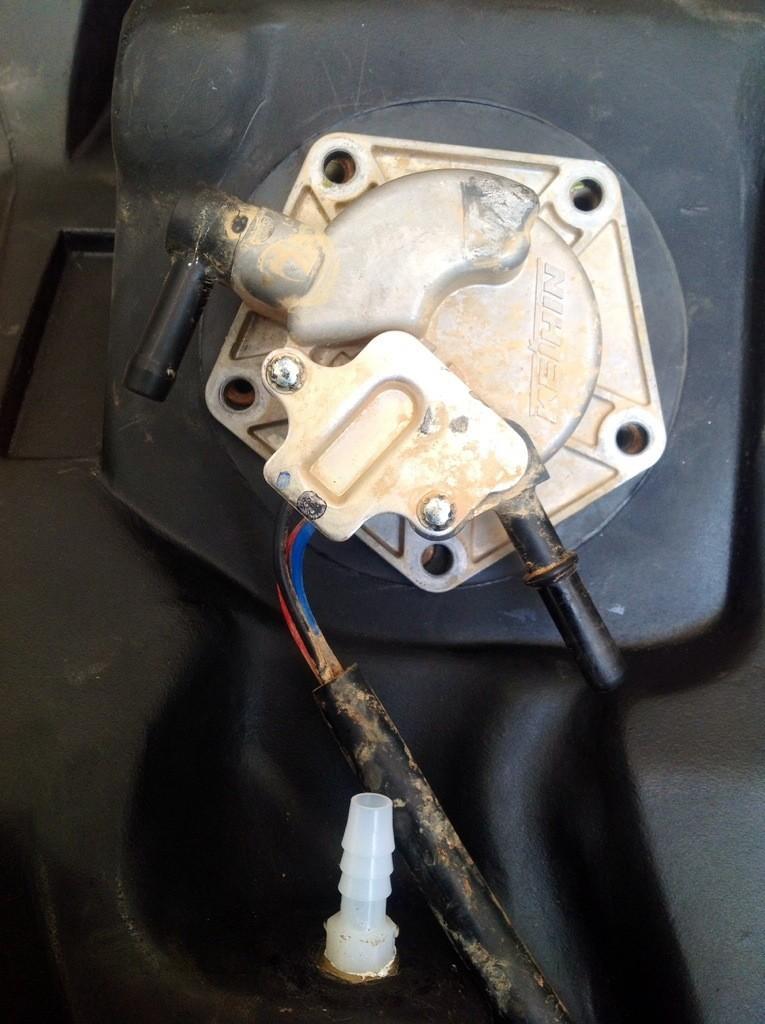 Seems someone at IMS goofed with this tank... Because the bolt pattern forms an IRREGULAR pentagon the fuel pump can only be installed in ONE orientation, and it turns out whoever made this tank accidentally placed the nuts in the exact opposite direction they should be, so the only way to install the fuel pump was with it turned 180 degrees from the way should be installed... Hmmm... Are ALL of their EFI tanks messed up like this or did Brian get a one-off? :?
Nope: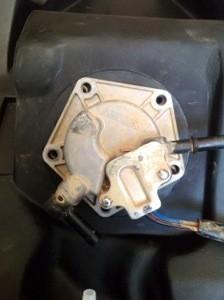 Nope: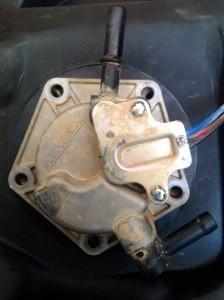 DISCO!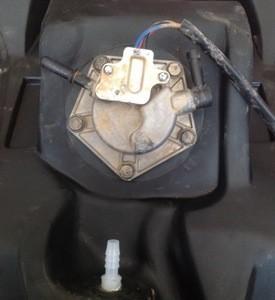 With the fuel pump facing the wrong direction I had to make a longer connecting line: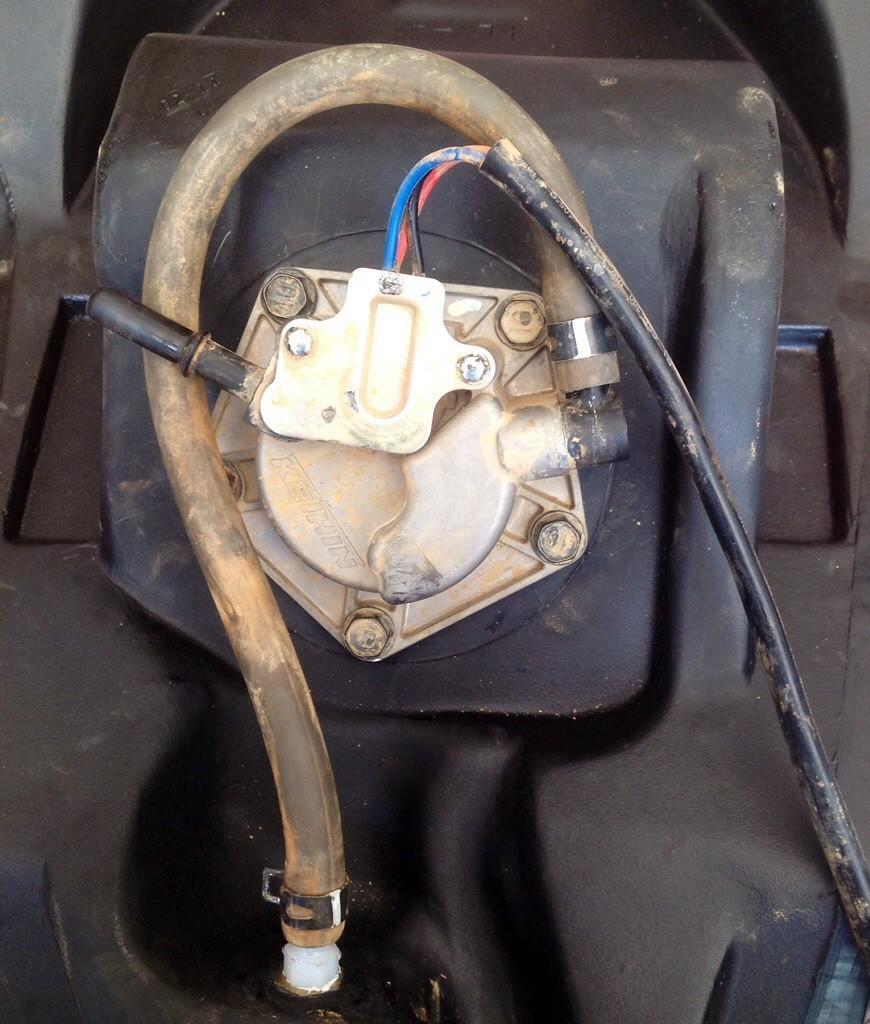 Also, with the fuel pump installed in the wrong direction the wiring is about ~4" short, so we had to bust out the soldering iron and lengthen it-
Small pic so you can't see how ugly my soldering is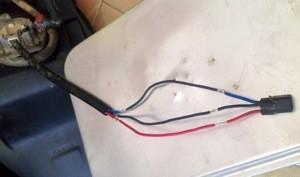 Fortunately the stock fuel line was long enough to connect the new tank to the throttle assembly, though it's a bit tight and probably ought to be replaced with a slightly longer line. Tank on:
I was quite surprised to discover that IMS has supplied an extra long breather hose that will reach the pollution control evap canister, so any tree huggers out there can keep their pollution control functional while riding behind a soot belching bus or truck in the Land of Smiles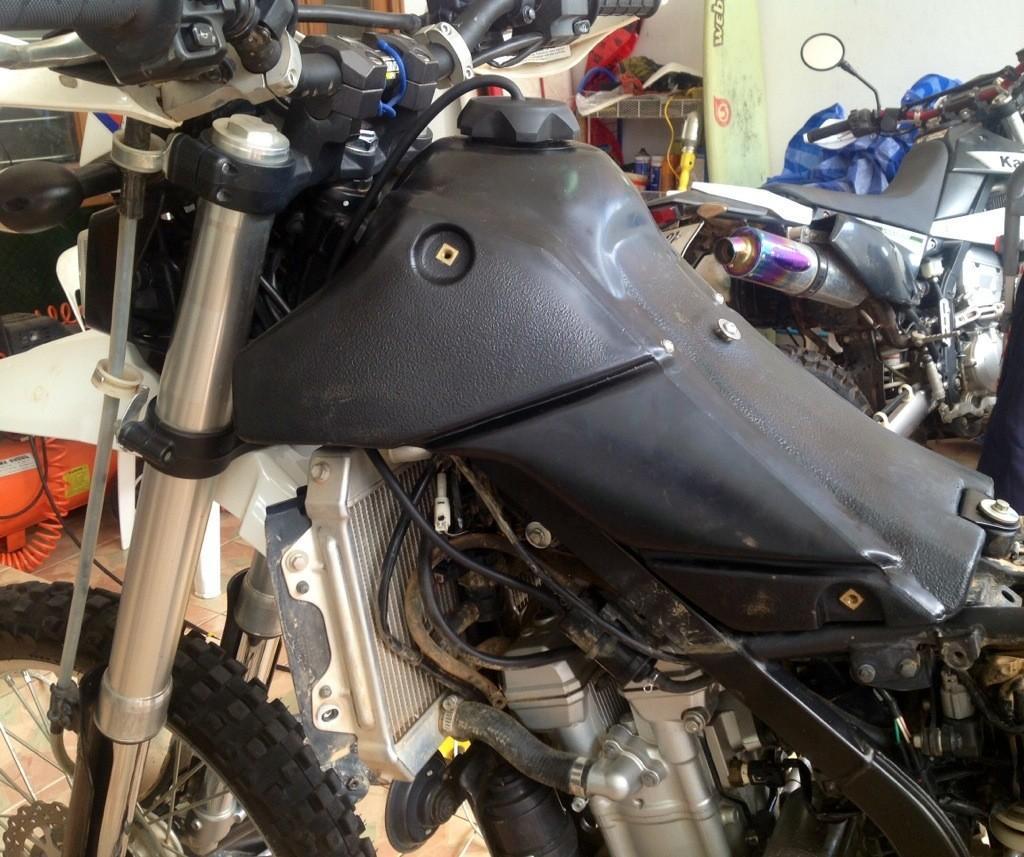 Close up of the connection between IMS vent hose and Kawasaki pollution control evap canister. The bottom port is normally connected to another vent in the original tank, but as the IMS tank has only 1 vent, we simply capped it: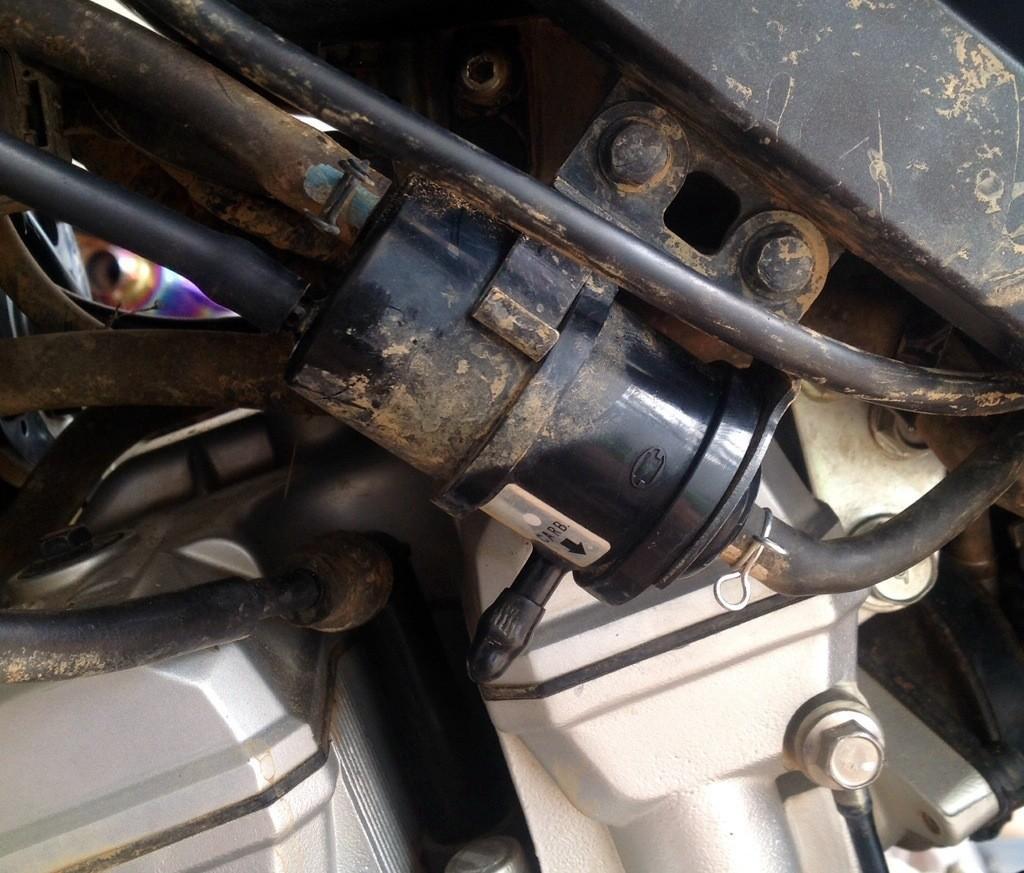 Finished product-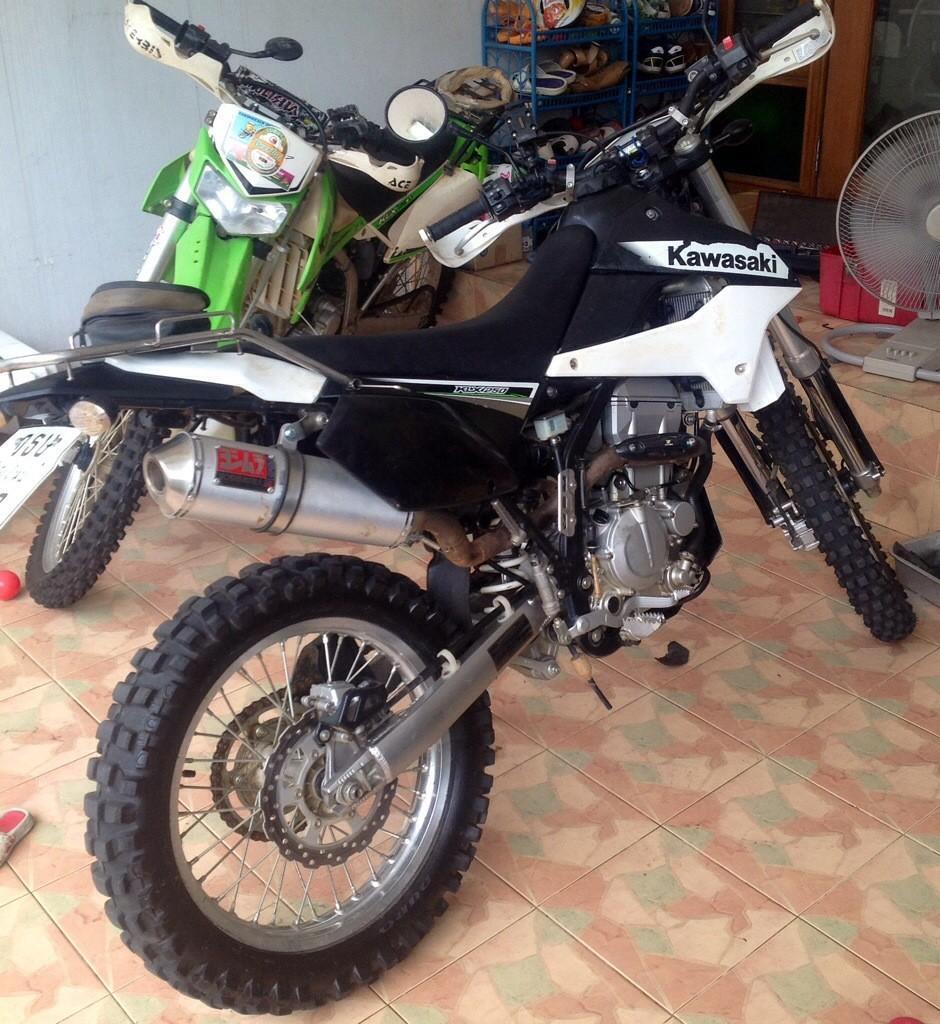 Even better with an IMS sticker on it :mrgreen: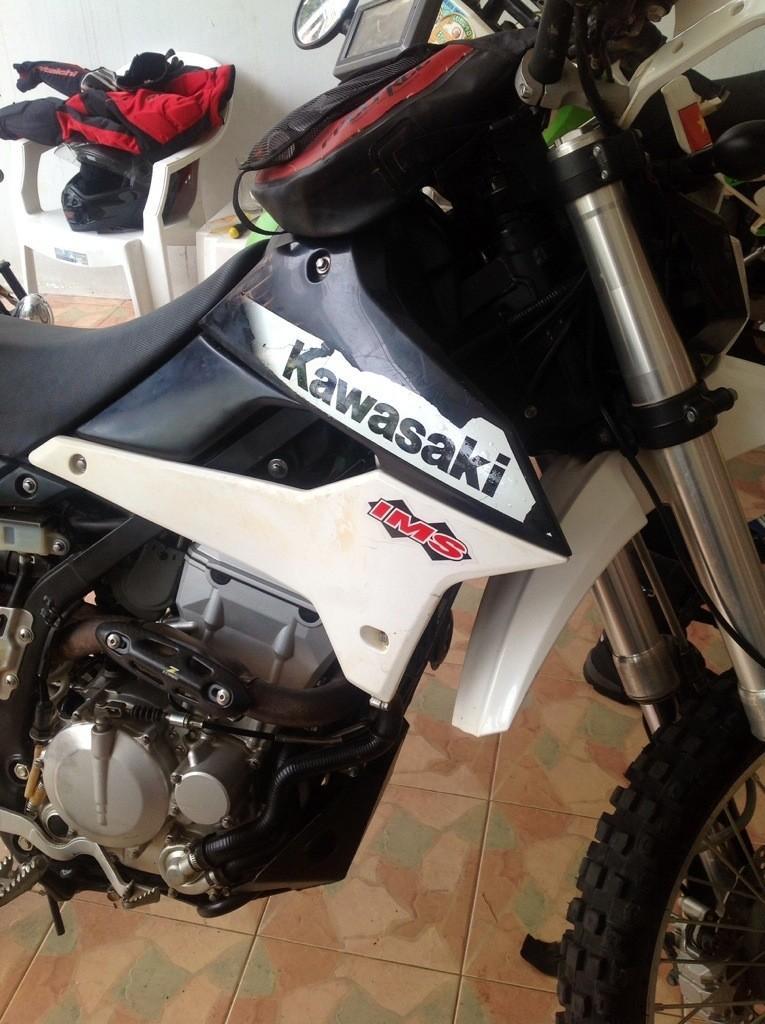 Let the Good Times ROLL!