KAWASAKID-TRACKER 250

Year : 2011 only 9909Km
Oil change every 3000Km, no accident and in a very good condition.
Green Book / Tax in my name, registered on a Phuket numberplate, bike is in Sakhon Nakhon.
I have made many modifications and i offer the bike together with all original parts.
Modifications: Two Brothers M7 Full system
P1X power tip
Two Brothers Juice Box
KDX Snorkel
K&N Airfilter
O2 Sensor
NGK Iridium CR8EIX
EK 520 chain gold (400Km)
Renthal Sproket 43 (400Km)
DRC EDGE 2 Tail Light
Rack
GIVI topcase E350N
SARGENT Seat
Handlebar Renthal Twinnwall
Pro Taper universal mounts
Handguards Acerbis Rally Pro
Pro Taper Rockstar Grips
Pro Taper Rockstar Donuts
SPY design Stickers
All the mod parts together have cost 93840 THB. The bike runs perfectly with the mods and is a joy to ride with.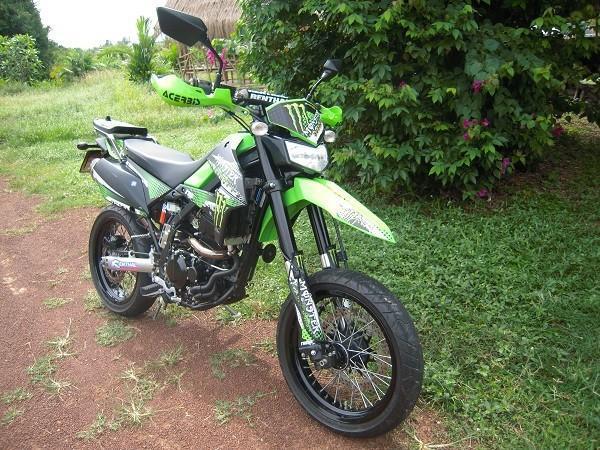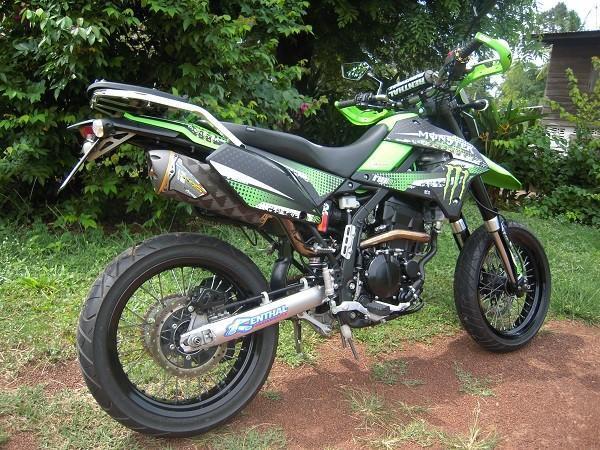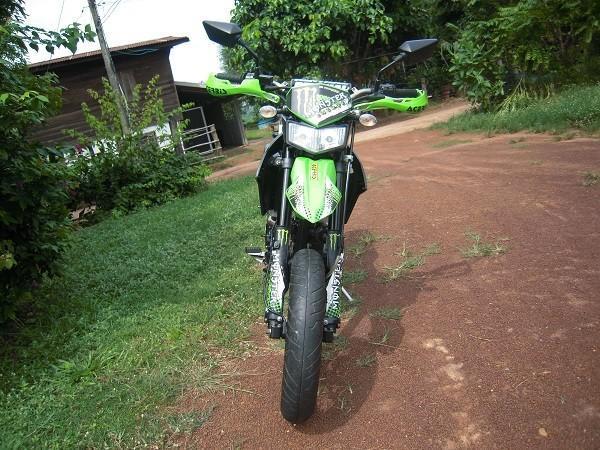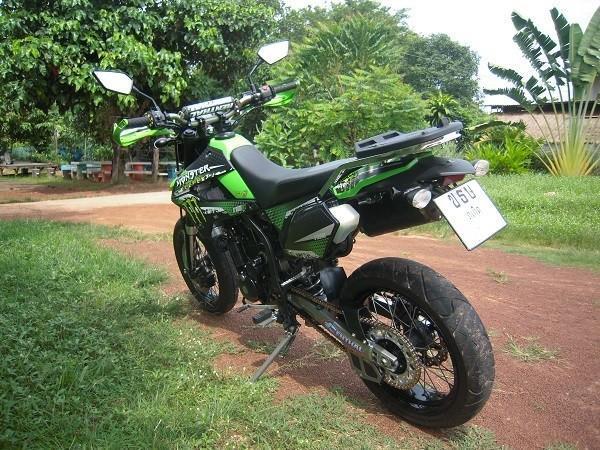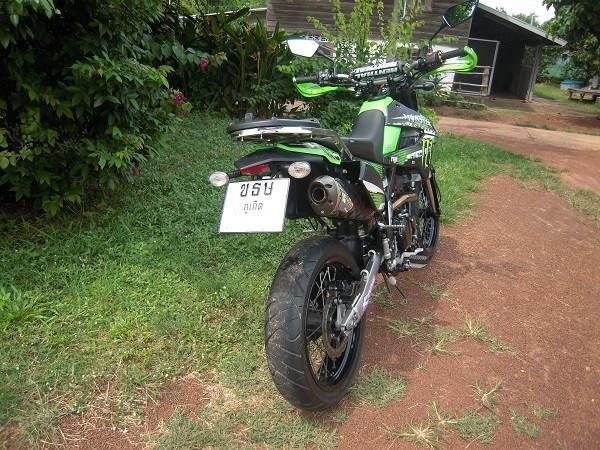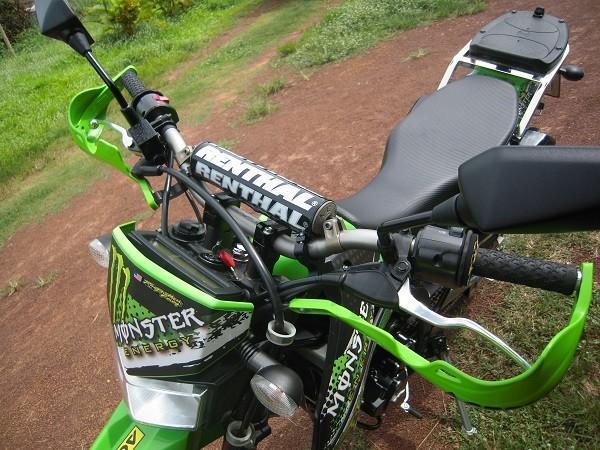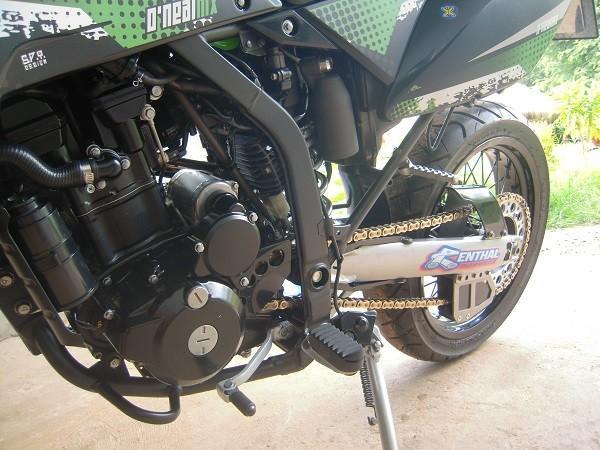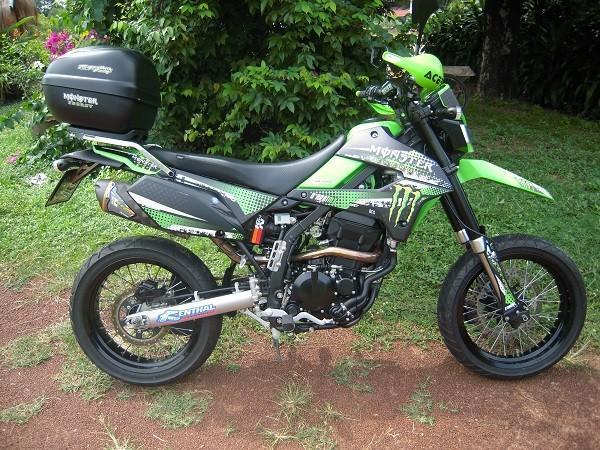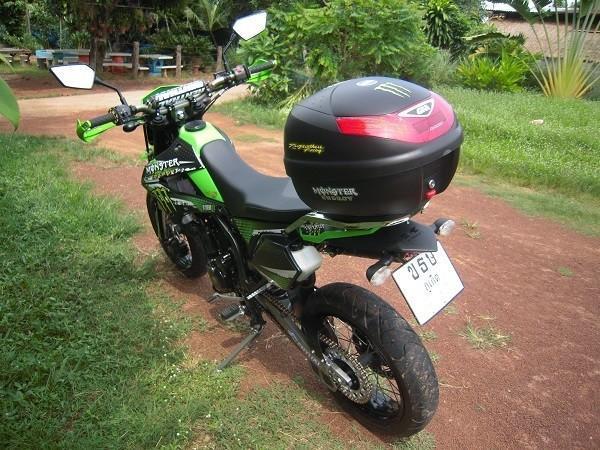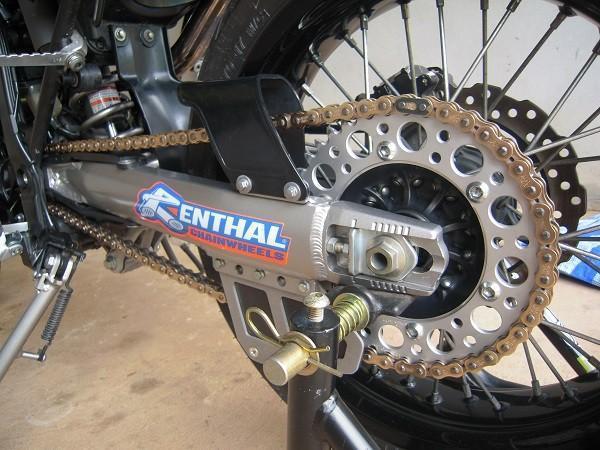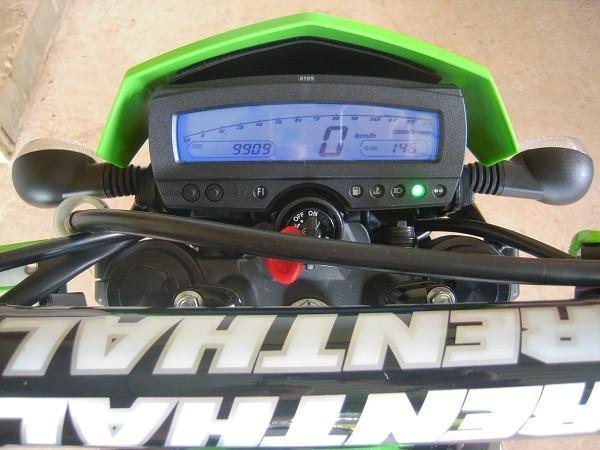 Price: 165000 THB
I know, for a 2 jear old bike it is not cheap, but all the mod parts sell individually bring more.
But the bike is very different from original and very good the way it is now.
Please contact me on e-mail :
[email protected]