A bunch of Kwackerzaki guys organized a brilliant ride today-
Bangkok to Khao Yai National Park and on to Chet Sao Noi National Park-
Great day for a ride!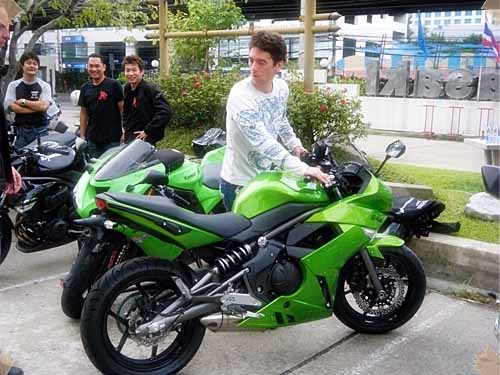 Met up at 0700 at Kawasaki Rama 9- Trent on his ZX10R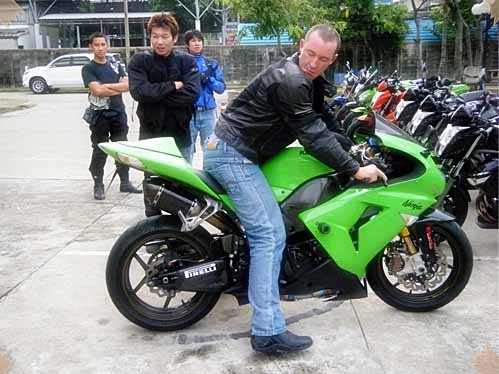 At the entrance to Khao Yai National Park-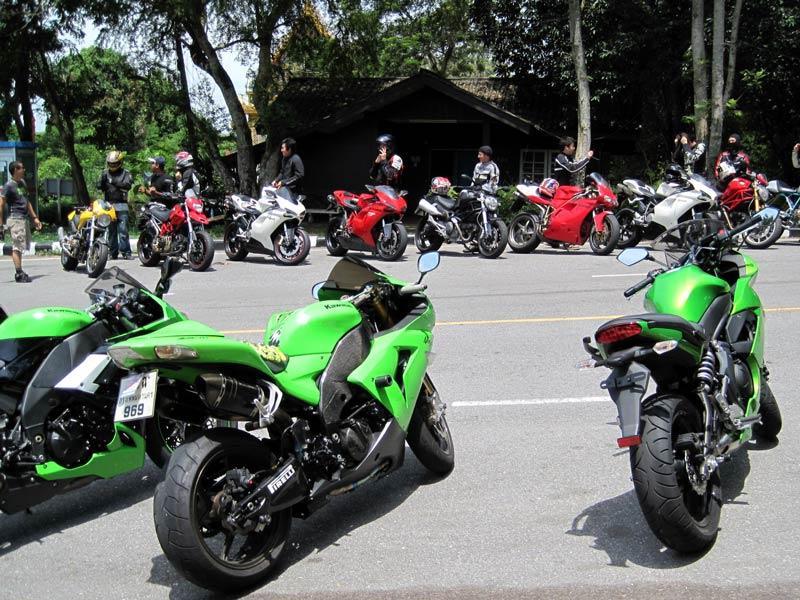 Lots of beautiful bikes out and about today-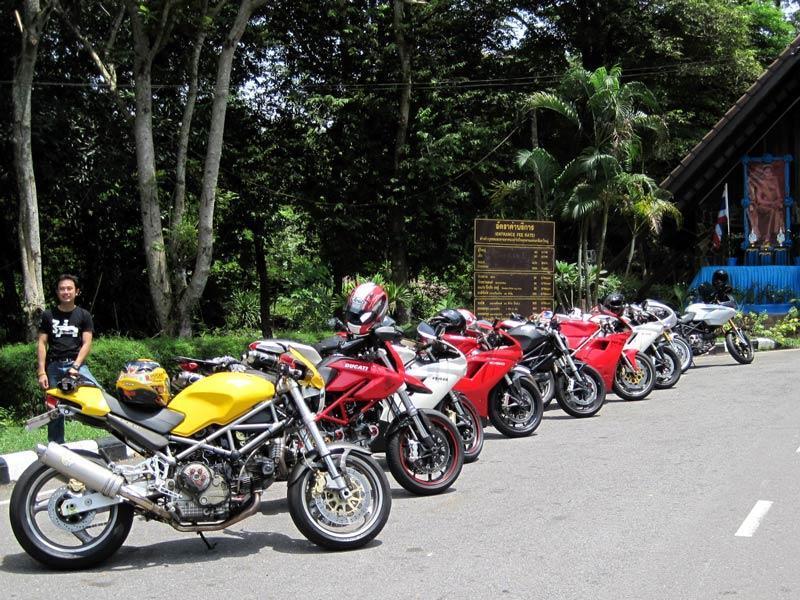 In our group it was mostly ER6n's, three new 2010 Ninja 650R's, a few Ninjette 250R's, a pair of Ninja ZX10R's and one D-Tracker.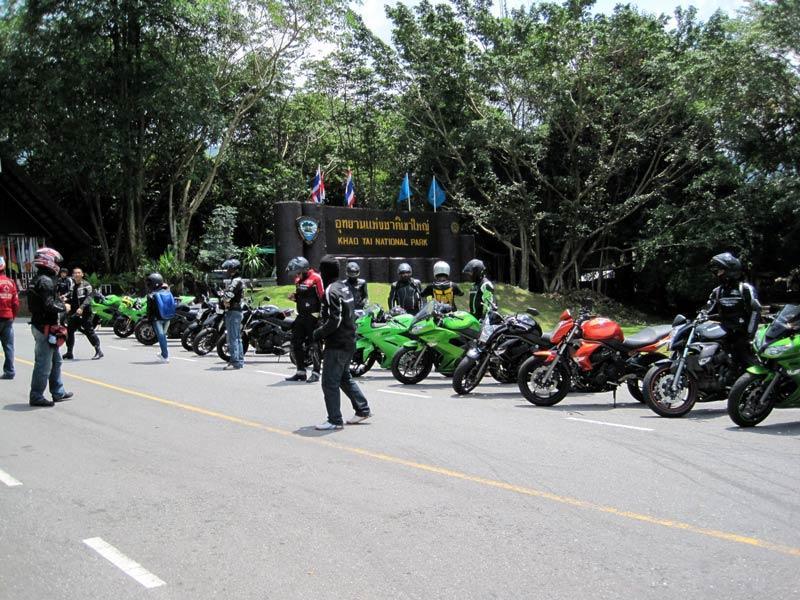 Had a great time running in my new Ninja 650R-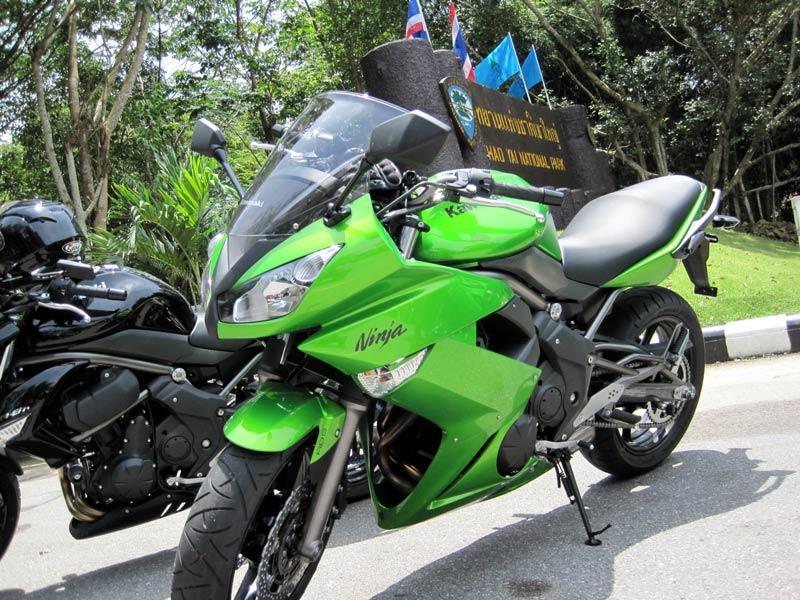 It was a year ago this month that Kawasaki began selling Ninja 250R's, D-Trackers and KLX 250's in Thailand, followed by the ER6n in January 2009 and now the Ninja 650R. They've sold several thousand big bikes in the past year and are helping to motorcycling a more popular sport by supplying quality bikes at great prices. A ride like this would never have happened a year ago.
More pics to come- Happy Trails!