My first venture to Khao Yai National Park and first ride with some Gt-Riders.
Our trip was to begin near Franz's house, located north off of Hwy 331.
Franz gave me excellent directions to his location, indicating for me stop and phone him when I reached a certain 7-11 store. I phoned, he said for me to 'look for a BMW'. I said ' a 300, 500 or 700 series'? I thought he meant a car! He and Craig, who was with his lady Sean (sp?), stopped on their BMW bikes at the 7/11 and the adventure began. At an early stop for coffee we were joined by Ed, Peter (Dougal) and Thawee, and we continued towards Khao Yai mountain.
Making sure 'cdrw' ('Jay") was keeping up...
I was there, bringing up the rear...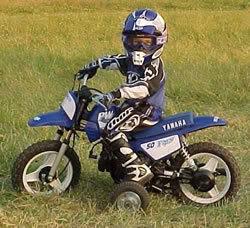 Near the base of Khao Yai, we parked for lunch at a beautiful resort setting. Note the _headlight_ on the bike on the far right..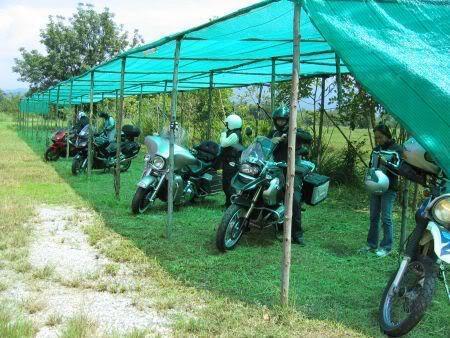 A nice setting for lunch...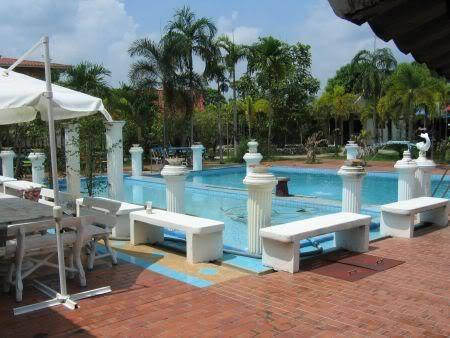 A friendly owner, good service and so-so food: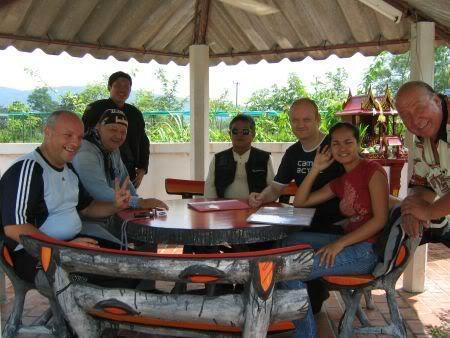 We'd finished our meal the others headed out and I discovered, in my haste to take a picture when we first parked, I'd left my bike's ignition on. Arghh! Dead battery. Franz returned thinking my training wheels had fallen off, and gave me a push start. Excellent! So, anytime you've a battery problem, just give Franz a call...[086-DONT CALL]
On the road again... [it's tough to take a pix while driving]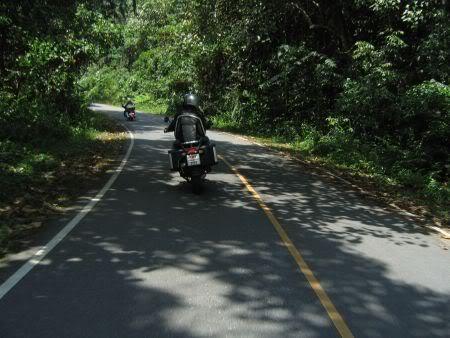 A local inhabitant....'c'mon tourists...you're supposed to feed me!'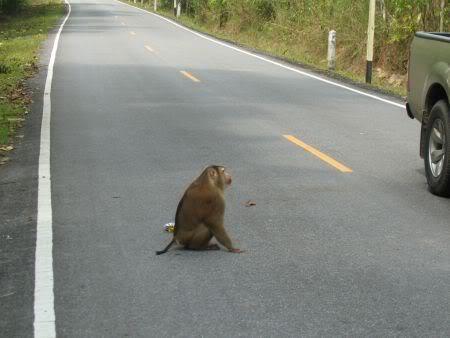 Smile!...the sporting crew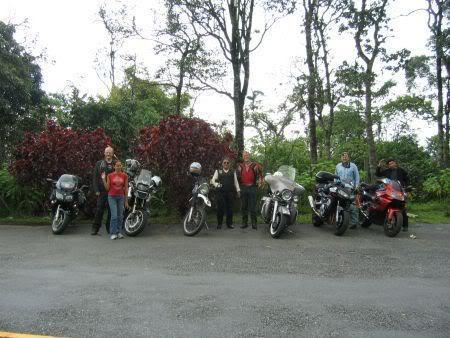 Atop Khao Yai mountain overlook...to bad the view was overcast. Jay needed to pee....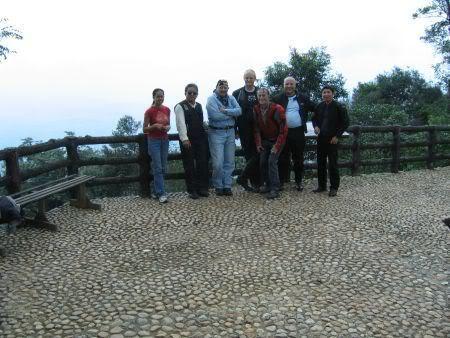 Another food stop!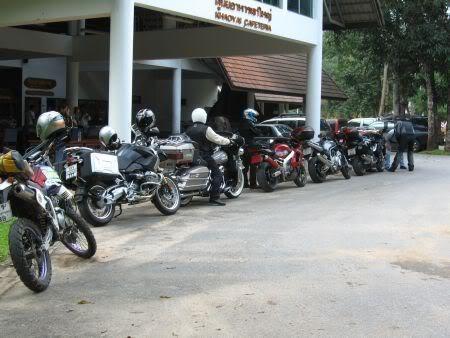 Our hotel, the Khao Yai Hotel (an original name...), which is conveniently next to PTT gas station. Inexpensive and decent rooms, excellent food and a very friendly and attentive staff.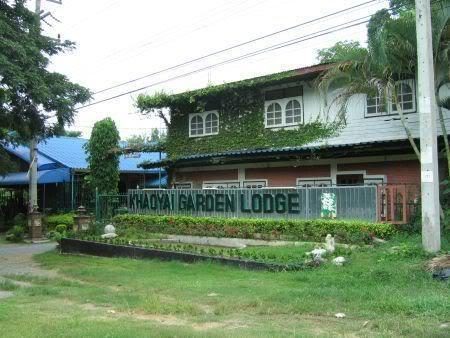 Piggin' out at the Khao Yai Hotel. It seemed like we consumed 60-bottles of beer which Peter and Franz kept ordering. 40 plates of food as Thawee kept ordering it. And, it was surprisingly very good and inexpensive. BURP!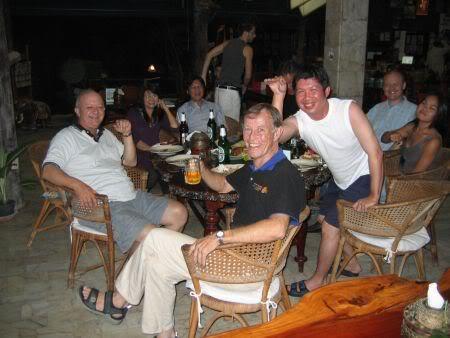 departing the Khao Yai Hotel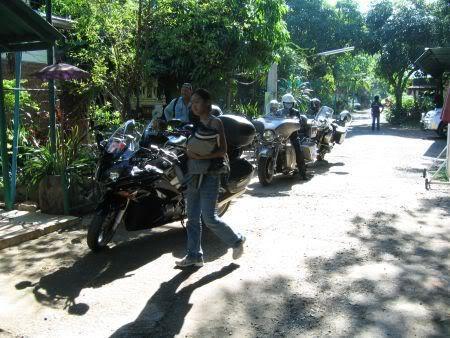 And, yes....we continually celebrated the Thai National pastime...and stopped for even MORE FOOD...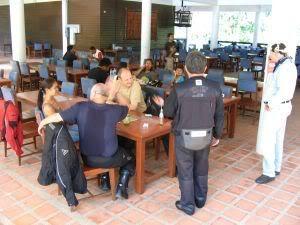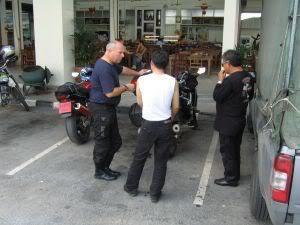 Khao Yai National Park and it's sights are absolutely beautiful and not to be missed. I've ridden to many places in Thailand and this was one of the most scenic. It was joy to meet and 'break bread' with some of the GT-Riders. One couldn't ask for a finer group of people. However, beware when riding with this group. They are absolutely voracious eaters; I lost count after the 26th food stop!!
Arriving home, my odo revealed I'd travelled 556 worthwhile kilometers.
cdrw ('Jay')