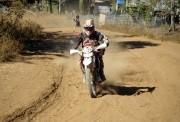 Mar 30, 2010
2,139
278
83
Hi All,
We had a great little escape from Bangkok this weekend out the back way to Khao Yai.
Then came back through the park and took all the back roads to Bangkok.
Not too much on the trip as we have done this before.. but thought I would some pictures and info about the two resorts we visited.
Name: Sala Khao Yai
Date: 07/07/2012 1:46 pm
Latitude: 14º 30' 54" N
Longitude: 101º 33' 56" E
Lovely place to stop over on the way to your resort where you will sleep.. At USD 500 per night.. Can't imagine to many GT-Riders staying here.. Well.. Not unless we can fit about 30 of us in one bungalow.. The bungalows have a staircase up to the roof with table and chairs as well as your own private pool.
Western food is OK.. I would stick to Thai food as that looked better. Was not so impressed with my burger.
It is over priced as it is all about location location.. You only live once.. so stop for a look, coffee, beer or snack and enjoy and move on.
Location: Village Farm and Winery
Date: 08/07/2012 8:24 am
Latitude: 14º 23' 17" N
Longitude: 101º 52' 25" E
Nice place includes a fantastic dinner and OK breakfast.. Inclusive of wine at dinner per room booked
Rooms are basic but nice and different.
We stayed in the cheapest room in the farm house.. Which is upstairs 2nd floor of the main building.
2,200 baht a night.. next rooms are 4,000 baht.. so 6 people shared and 2 had their own rooms.
Cheers
Brian