A Tourist Police escorted ride to an orphans home 170km from Khon Kaen on Sunday 14th June.
This was one of those feelgood rides knowing we were joining together to take food and sustenance and something interesting (over 50 large motorcycles and 4 support vehicles to around 100 needy children in Yasothon. The home had been founded and was still run by Khru Tiew. The home has received a fair amount of publicity, sadly because Khru Tiew has a terminal illness, but her dedication to the work of the home seems to be extending her life beyond the doctor's predictions.
Work of the home described here:
http://www.aegis.com/news/bp/2009/BP090501.html
We assembled in the Town square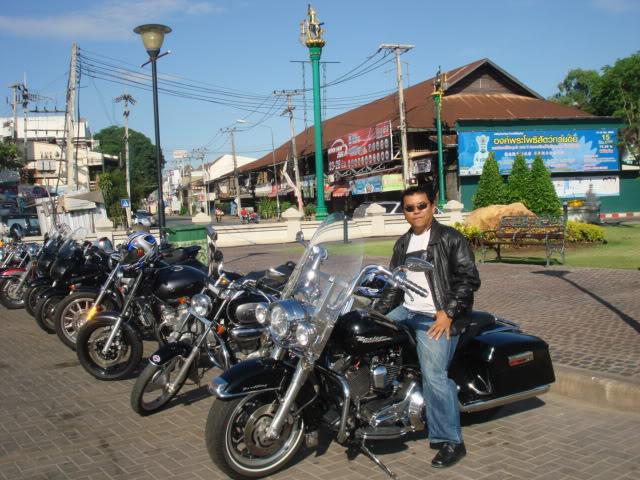 escorted by the Tourist Police, and thanks to them for their help. Always feels good, being able to follow the Police like a Royal procession.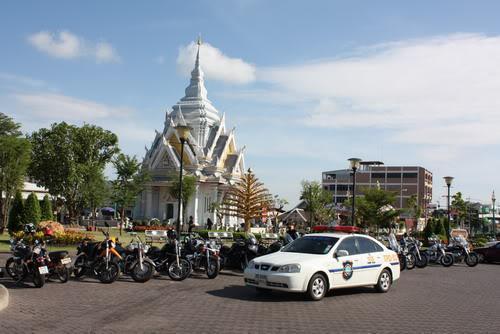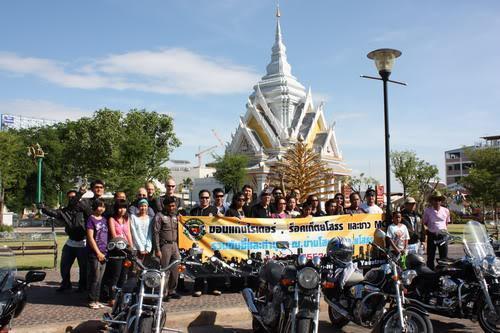 Stopping off in Maha Sarakham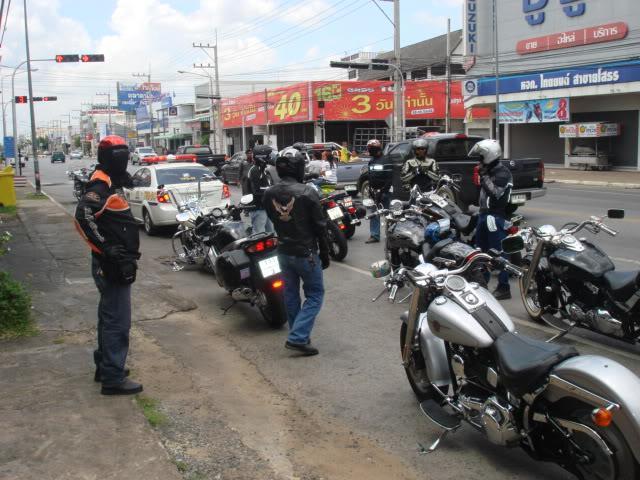 and then Roi Et to pick up other riders and refuel the journey was a relaxed 2 hours. Arriving in Yasothon a quick stop to pick up yet more bikes and some refreshments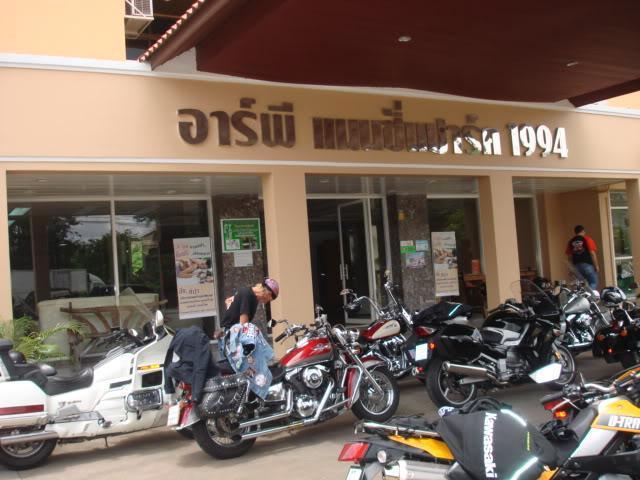 While travelling behind the Police is easy for those up front, as usual we needed some bikers to drop back a bit at lights, which the Police car went thro whatever colour, in order to hold the other traffic for the back of the bike caravan and the support vehicles. Trying to do this in any other country would no doubt result in chaos, but over here it seems to be accepted. TIT. Thanks to those who carried out that role excellently. TIT.
The home is only just outside Yasothon on the main road to Ubon, glad to meet Peter Hooper there who made it, but sorry that a couple of others who came all the way from Udon, Lucky and Tung Dee, found Yasothon but not the home.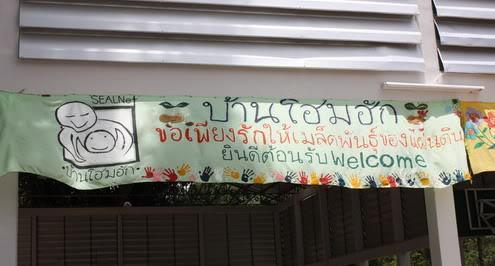 Bikes varied from Harleys and others well over 1300cc to a DTracker which still kept up with the pack.
With the current worries about various flu bugs, masks were available for the shy ones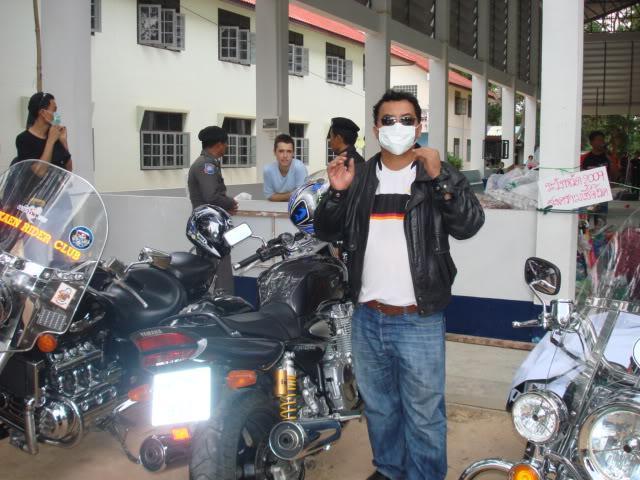 The usual banner to celebrate the event.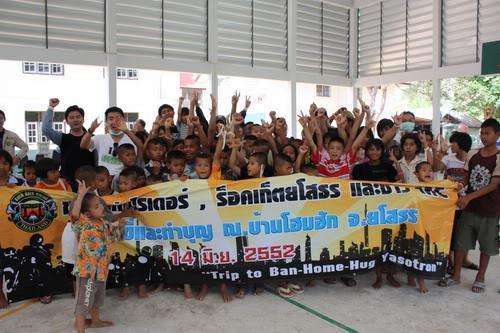 The Khon Kaen riders and others and KK business had been very generous and we unloaded 2 pickups and 2 cars full of supplies for the home. Another warm part of Thai society and their support systems for the less fortunate.
We were welcomed with a meal, and even tables and chairs for the visitors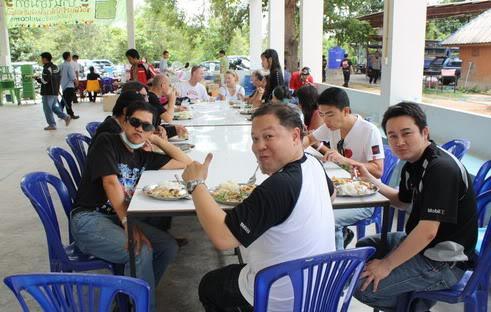 And the usual dining table for the residents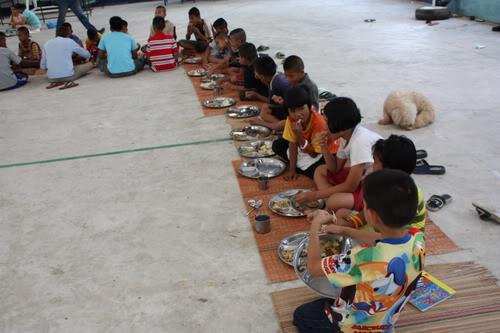 Khru Tiew and one of her charges, they have children from very young babies to college students, and the older ones are taught to take care of the young.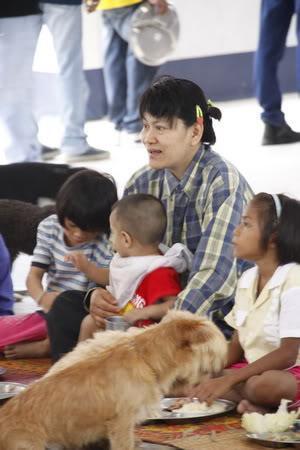 Sleeping quarters,
After food we were treated to a lovely display of local dances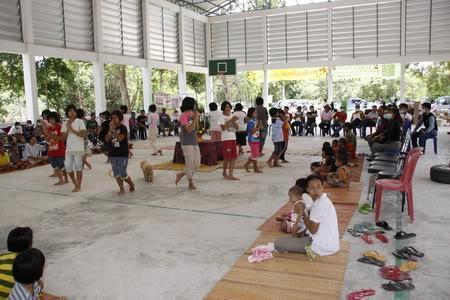 and were then wished good luck with the tying of many pieces of string from the children.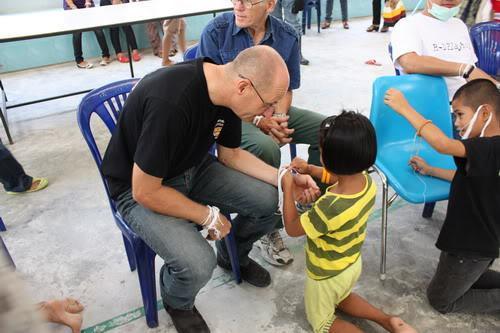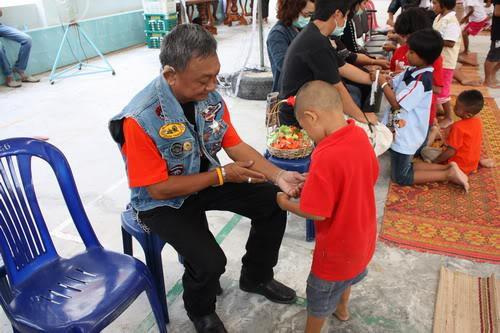 Time for speeches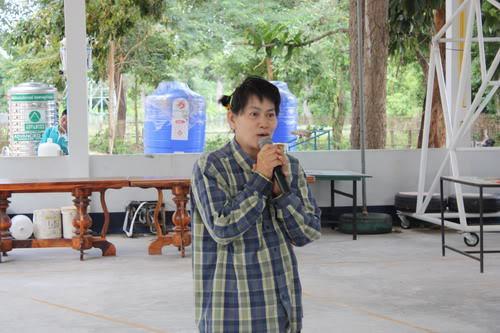 and presentations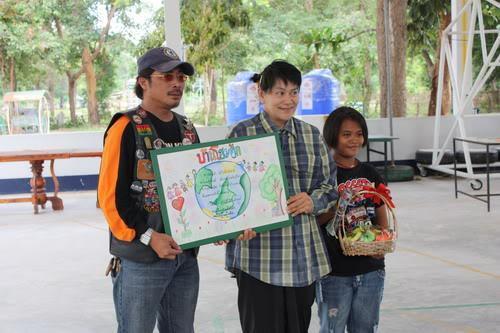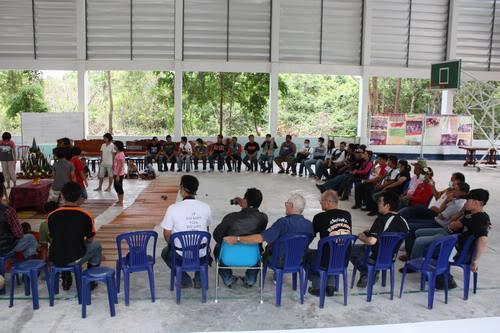 Followed by a visitors v residents game of volleyball
A great day out and lovely to see the way the residents seemed to have become a large supportive family. Thanks to all who took part and contributed. Very best wishes and good luck to brave Khru Tiew in her ongoing work. A painful path for her now but bringing such benefits to that community.