As David had posted earlier under the events callendar there was a race meeting in Korat over the weekend. Took a run out for a look on Sunday and got some pictures. The track is an old kart track and is pretty tight so it was impressive to see the bigger bikes going round.
The first race was the KSR's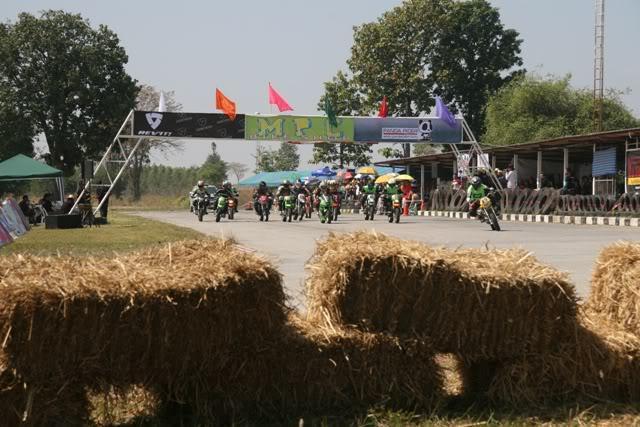 It did not take long before this guy in the green vest was out in front by quite a bit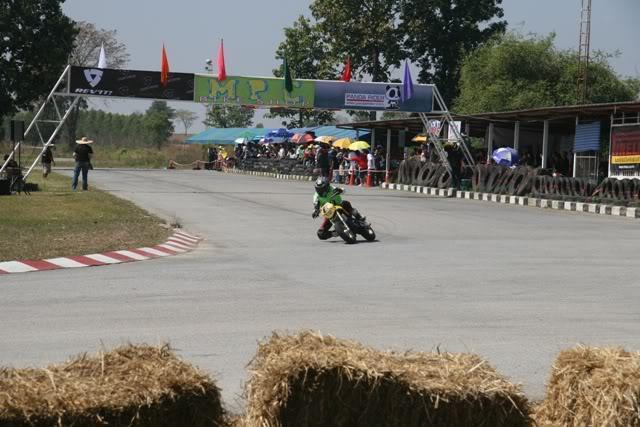 This was the group chasing hime with a pretty neat faired KSR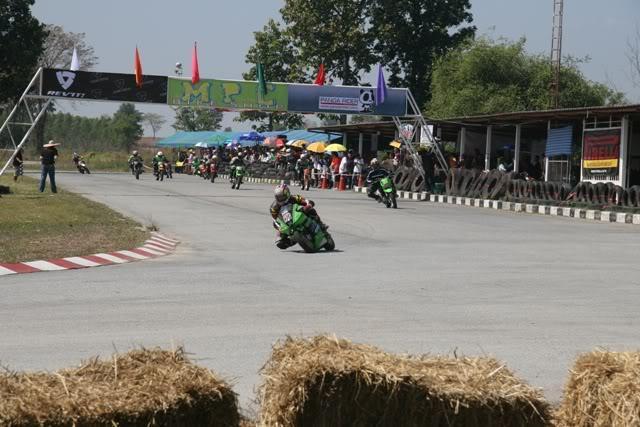 They were really cranking the bikes over on the corners, some a bit to much
He was back up in no time..no damage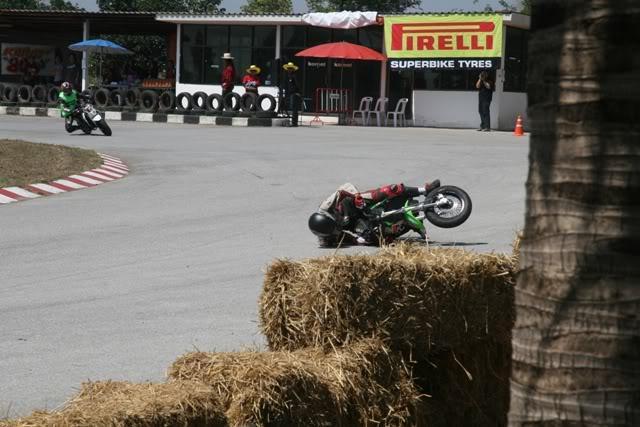 Next there was a race with a variety of bikes like Wave's, Sonics, Mio etc.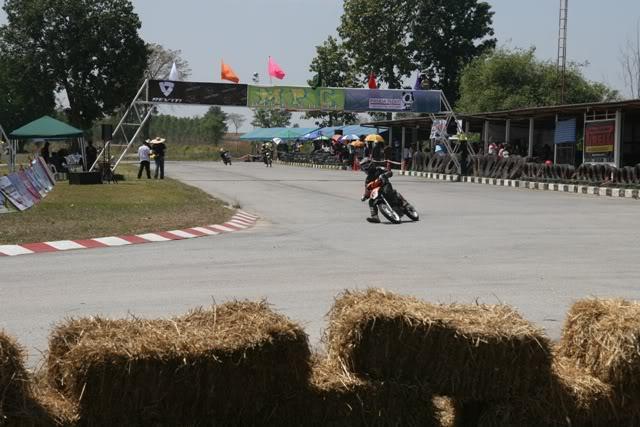 Then the KSR's put on a stunt show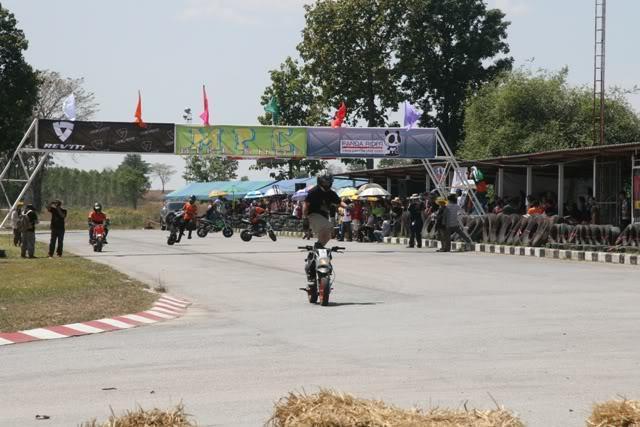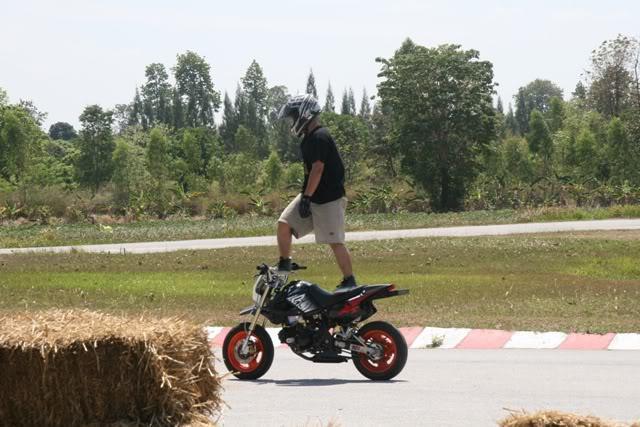 Next came the bigger bikes, before the Superbike race there were a few road bikes that had a few laps of the track, this guy on the Busa was impressive, had a pair of velcro sliders over his jeans and would have given some of the guys racing a pretty good run of it
The Superbikes had a warm up, some tricked out machinery kicking about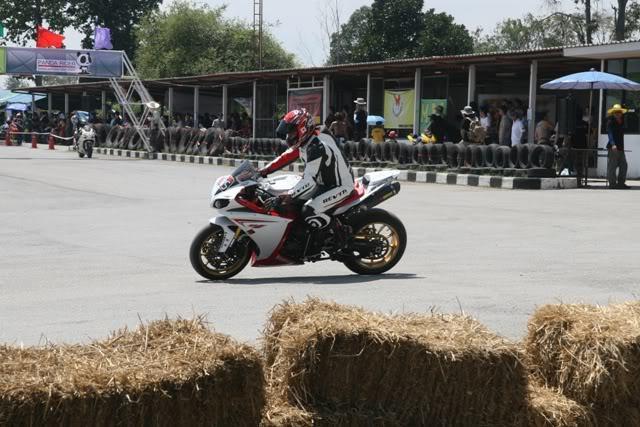 This guy flipped his ZX on the straight, felt sorry for him cause it done a good few flips and did not look to good on the landing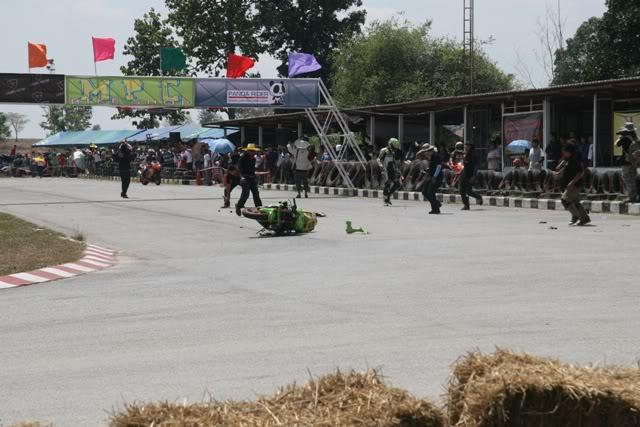 A few pics from the race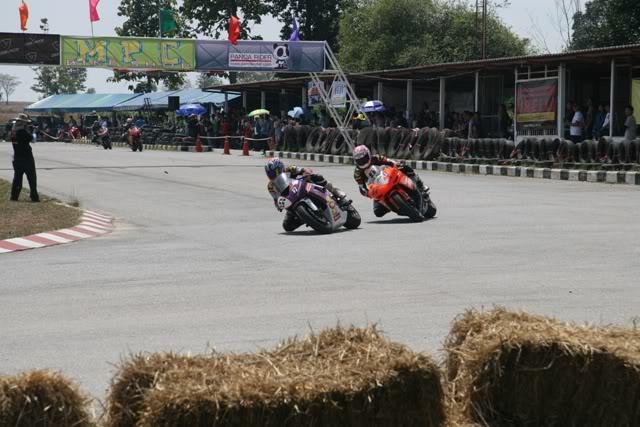 A pretty enjoyable event, lot's of nice bikes and good riders.[/img]