Destination:
Overnight Trip to Chiang Rai, via Phayao
Route:
118, 120, 1
Meeting Place:
The Chiang Mai / Chiang Rai crew's rendevous point was the Black Canyon at Mae Kachan, just prior to midday.
The Ladies Team:
Ann - Kawasaki ER-6n 650
Marati - Triumph Speed Triple 675
Som - Kawasaki ER-6n 650
Tukata - Honda Shadow 750
Well - Kawasaki Ninja 650
The Mens Team
Ben - Kawasaki Vulcan 900
Phil - Toyota 4WD
A nice run out through Wang Neua on 120, and on up to the top of the hills overlooking Phayao and the lake...
Ladies Team Photo
taken at the summit of 120, before the descent to Phayao.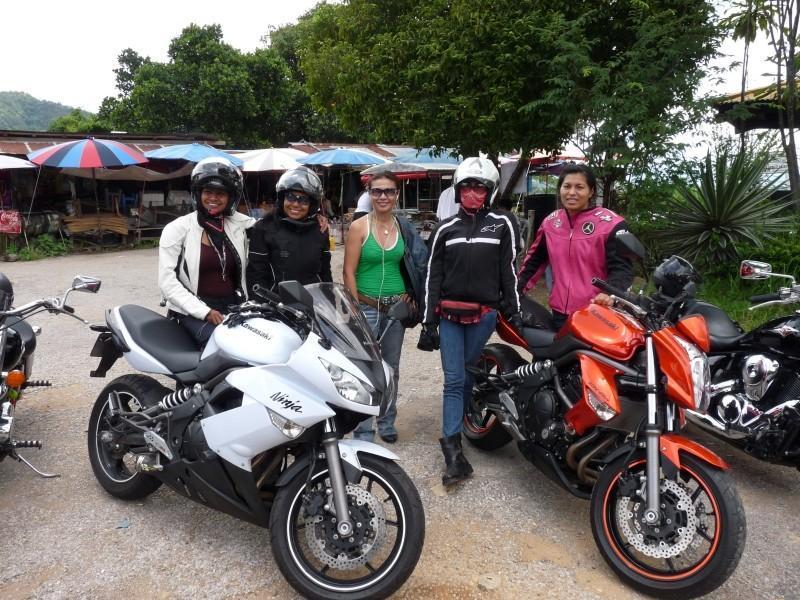 Left to Right: Well, Marati, Tukata, Ann, Som
Lunch was at Khrua Thep on the lakefront, where we were joined by the legendary Moto-Rex, homeward bound from everywhere in Thailand after weeks on the road... He'd arrived minutes before us, inbound from Nan :thumbup: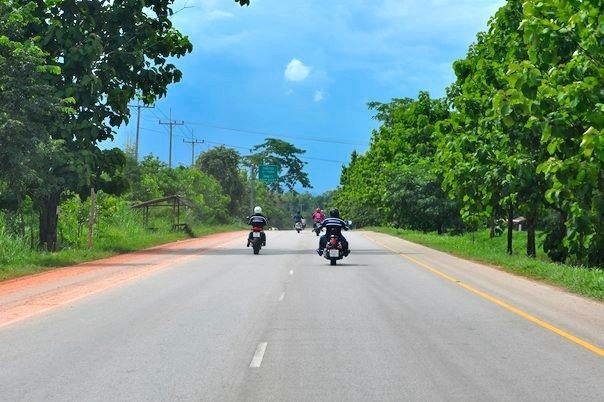 Photo: courtesy Phil Gibbons) From there, the ride 100kms north to Chiang Rai was at a very brisk pace!!! As tail-end charlie, I can only say that the sight and sound of 5 hot birds on big bikes blasting up Highway 1 was good for the soul.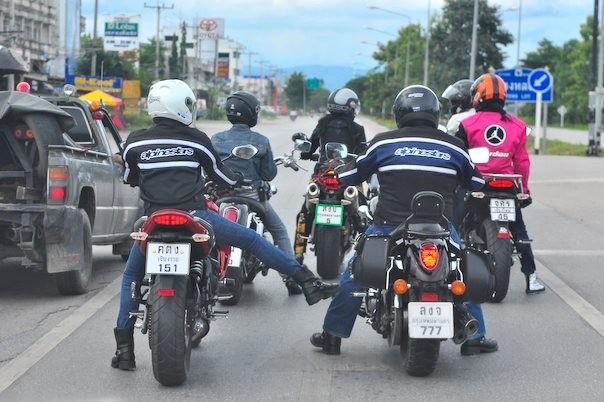 Photo: courtesy Phil Gibbons) Tucking in behind them at the traffic lights was amusing.... watching the astonished looks on the faces of the male drivers as it dawned on them that these were GIRL BIKERS!!! Priceless!!! And blast-off on the green lights was impressive, I have to say "Well done, ladies!"
NB: I have NO idea why The Goddess was trying to 1.) kick me, or 2.) attract my attention