On the second day of our trip we were to attempt the long-vieng phukha track.
Making it out of xieng kok in the morning without being murdered, we had a quick blast to long for brekkie.
The last time I tried this track me and bigntall managed 8km in 3 hours so i was a little concerned about whether we would actually make it through or not. Thankfully there was no rain overnight and the sky that morning was a brilliant blue. It was on.
We stocked up on water in anticipation of a few tricky spots along the way.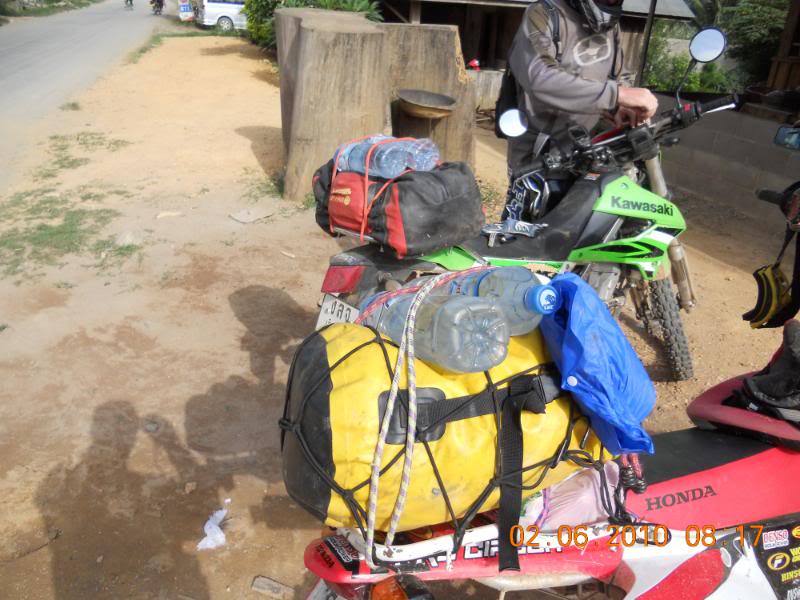 It soon became apparent that the track had changed drastically, and i spoke with some construction guys a few hundred metres into the trail and they confirmed vieng phukha was doable. spirits were up now and we motored on.
rexy wobbling through the plentiful puddles.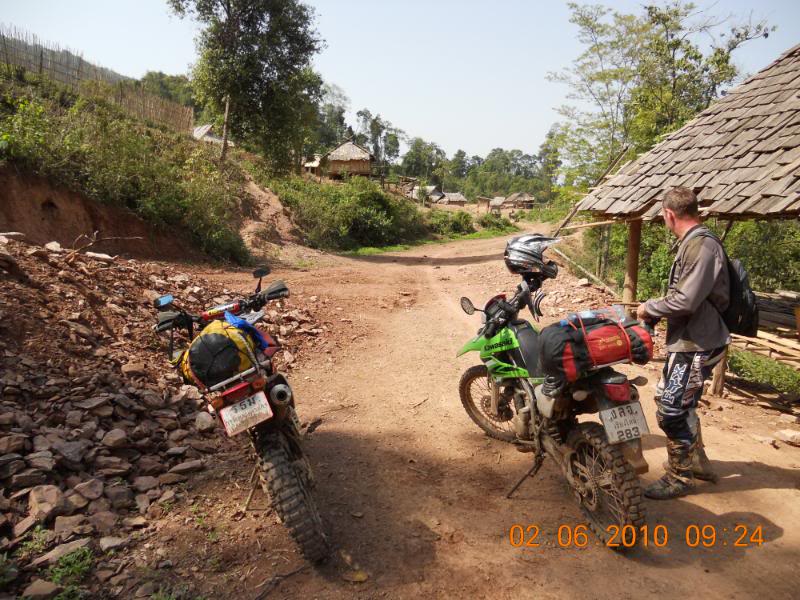 this is the first village about 28kms into the track. no apparent water or snacks here so we didnt stay long.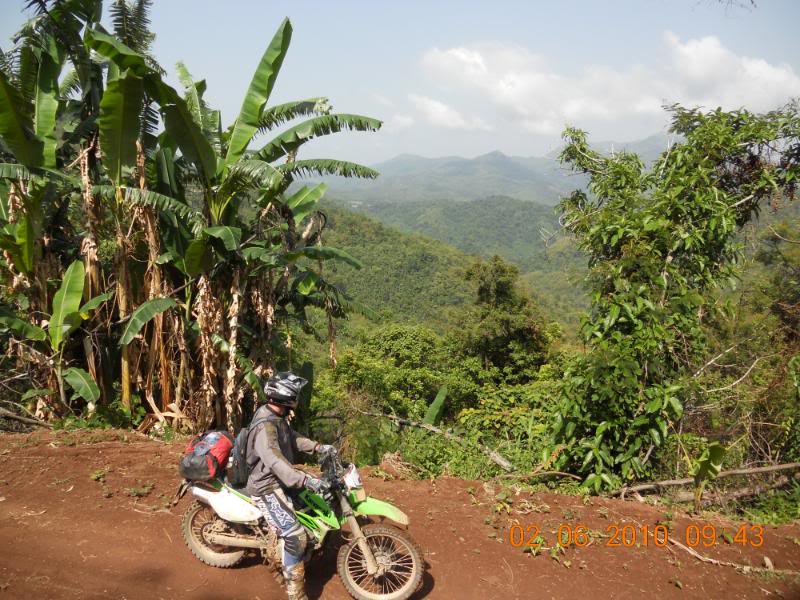 scenery along the way is fantastic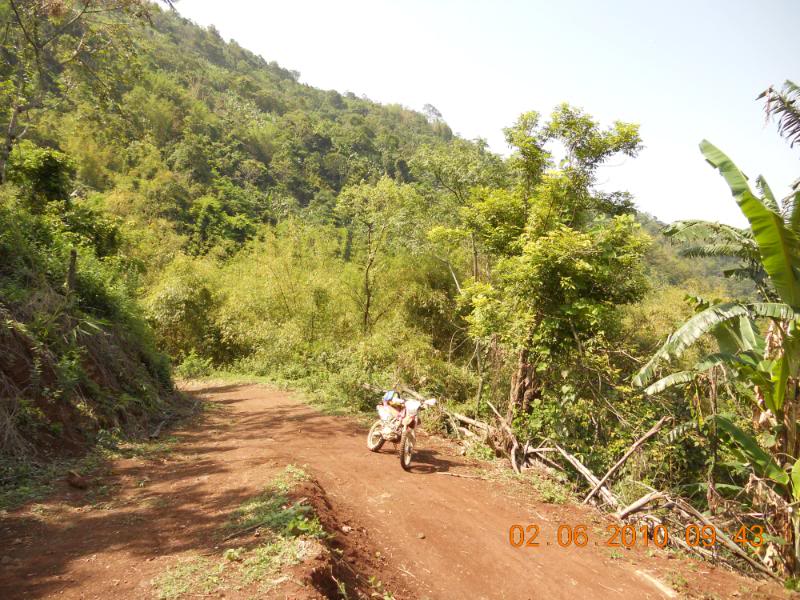 more fantastic scenery along the way, what a beautiful area.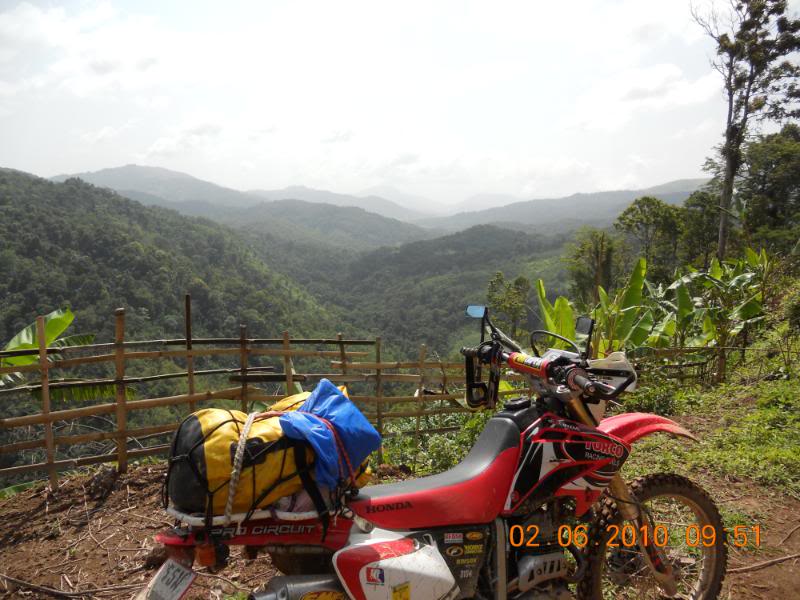 we arrive at this second villlage and meet this lao guy who has driven up here from oudomxai on a scooter selling cambodian medicine to the villagers. me and rexy take a path on the heart stuff but stock up on his virility pills. should be a good time in luang nam tha!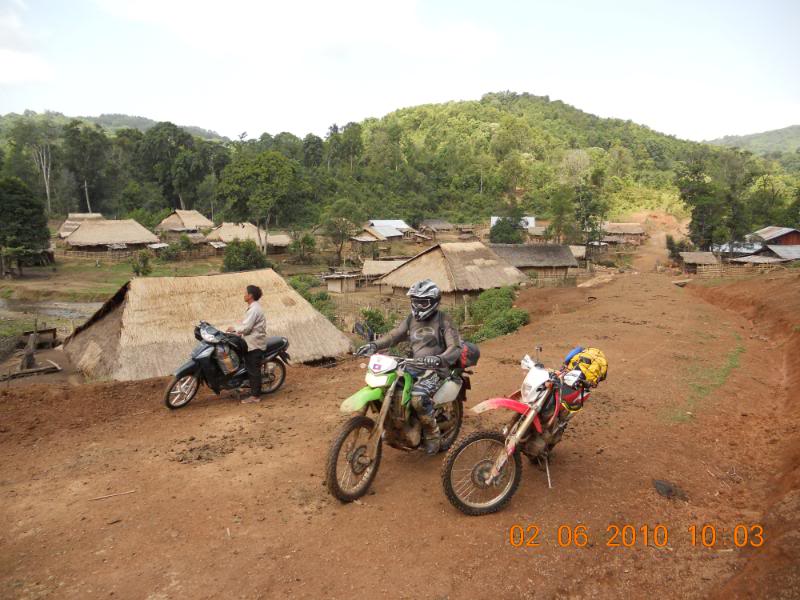 not long after the village the scenery opens up a little into rolling hills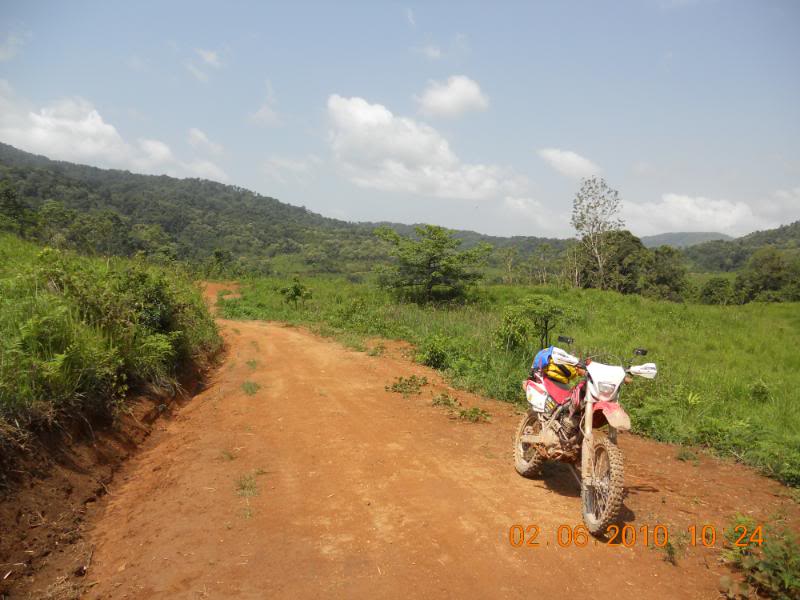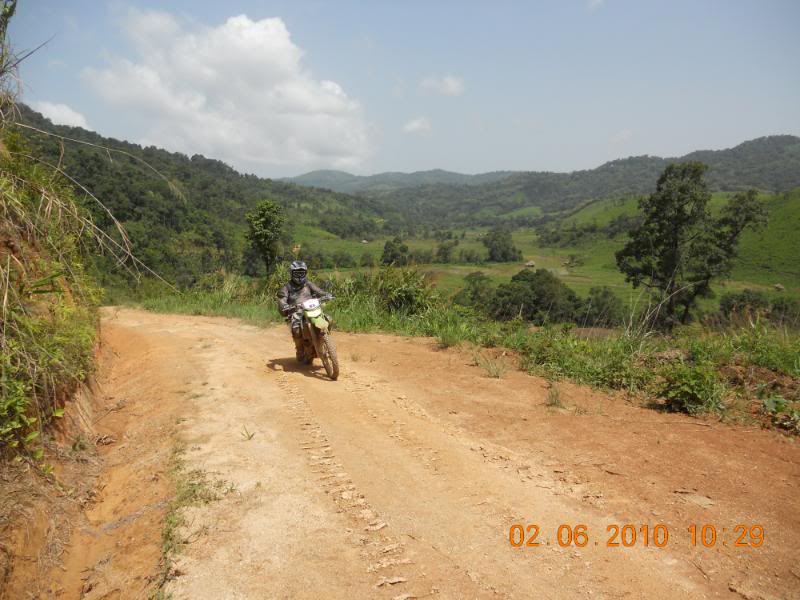 The next section of the trail is clay and noticing rain clouds in the distance we make haste through here knowing that if it rains on this clay we are fu*ked. There are no supplies, people out on the trail so if you get stuck out here its not pretty, In hindsight me and rexy lucked out big time with the weather.
quick shot of the undergrowth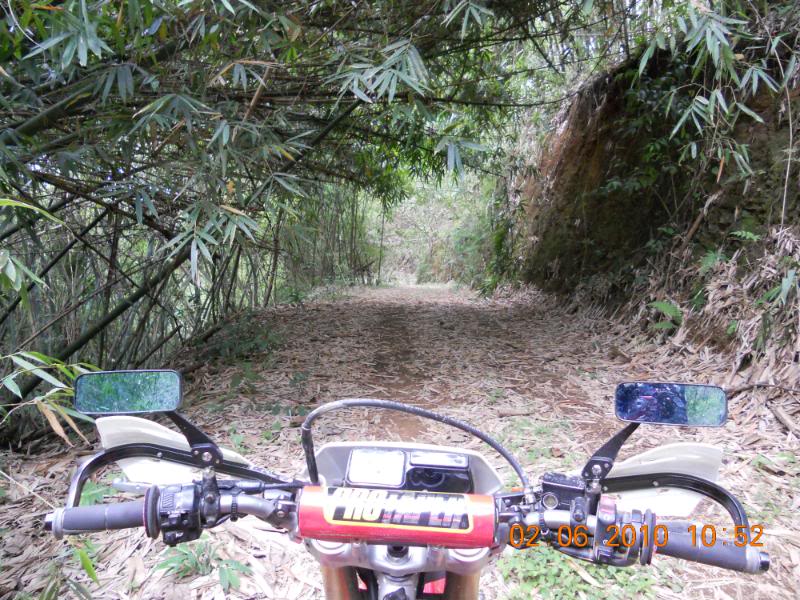 again beautiful forest through here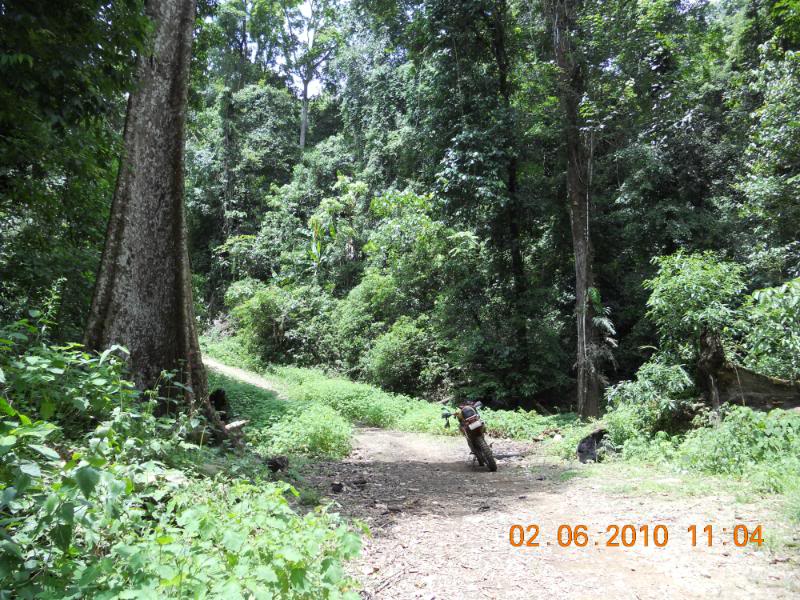 whilst at this drinks stop, rexy shouts out watch out!, i let out a girly scream and jump back and then see this beautiful snake slithering behind me. He seems completely uninterested in us and just goes about his business while i take some photos of him.
Back in Thailand I consulted my snake book and cant find him anywhere in it, maybe its a species only found in laos, or maybe i need a bigger book.
Any snake enthusiasts out there know what it is??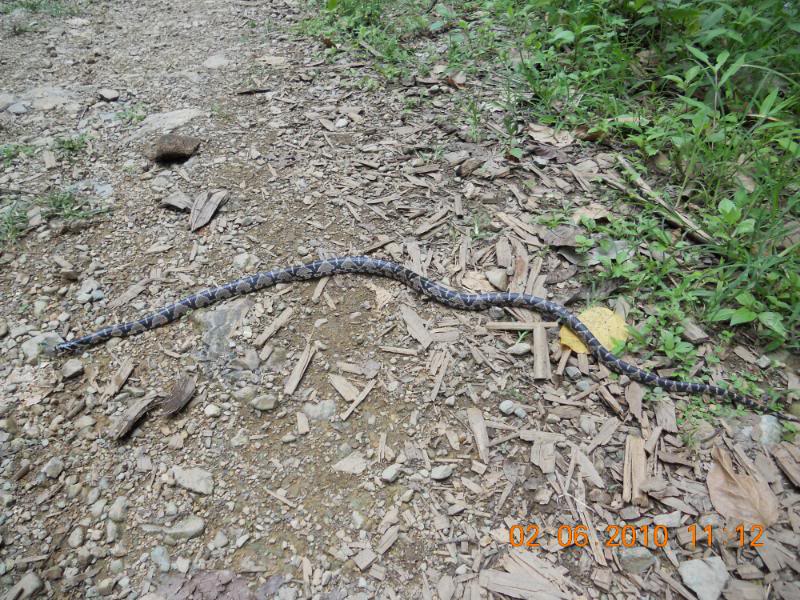 At the end of the trail now, 84kms and 4 hours later we are in vieng phukha and reflecting on a fantastic track. I was just counting my lucky stars we made it througb before the rain!!
the happy couple stocking up on liquids...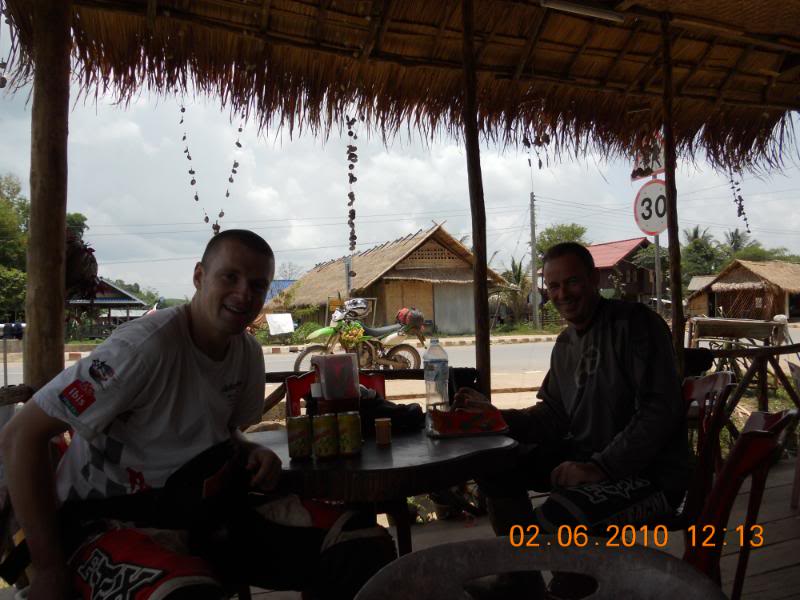 Cheers.