Administrator
Staff member
Jan 16, 2003
12,481
2,899
113
67
On the recent
2013 GTR Mekong Boat Trip
everyone got 1 weeks 3rd party insurance on the way in via the agent we used in Chiang Khong.
1 week was not enough for me & as Im a regular to Laos I thought it easier to bite the bullet & take out maximum 3rd party insurance for a year to save time & hassles each time you go on.
So for the record it costs 1,850 baht / 482,945 kip for 12 months.
and the pay outs are as below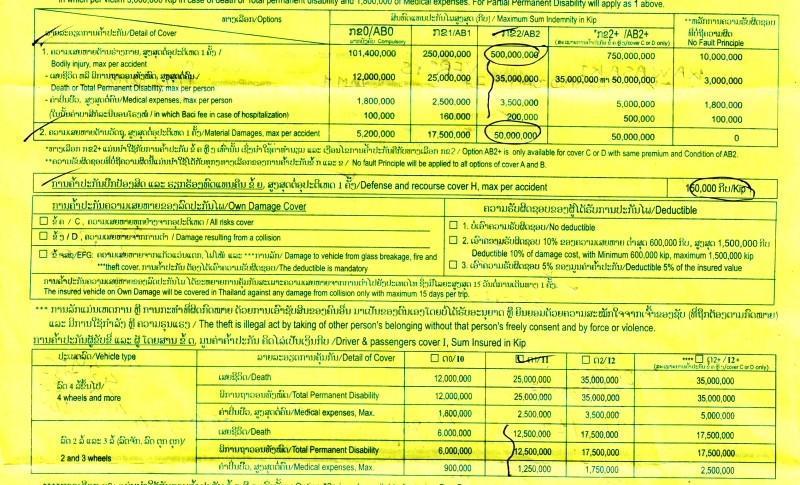 How well it works I've yet to test (& dont want to) but for me it saves a lot of time, provides more peace of mind knowing that you've got the maximum coverage & over 12 months it is not a lot of money.
Check it out with AGL.
Last edited: