G'day Rexy,
Funny you ask.. I was wondering and thinking it was.. But as we went the other direction wasn't sure.
Plus the village on the river is much bigger and there is a proper track..
You may remember on our last trip.. It felt like the end of the earth until we crossed.
The village had one small shop with warm beer and after about 30 mins of riding the road works were coming.
The track was rutted to hell with some land slides from the rainy season still to be cleared..
The we arrived at this and looked down.. I remember thinking..
Crap.. This is going to be steep and lots of loose rock on the hard surface...
(Glad we went up this and not down again as still rutted to hell)
The old report here
Northern Laos December 2012 (Moto-Rex BrianBKK)
The map of the day.. looks to match up with the GPS pic from the present trip.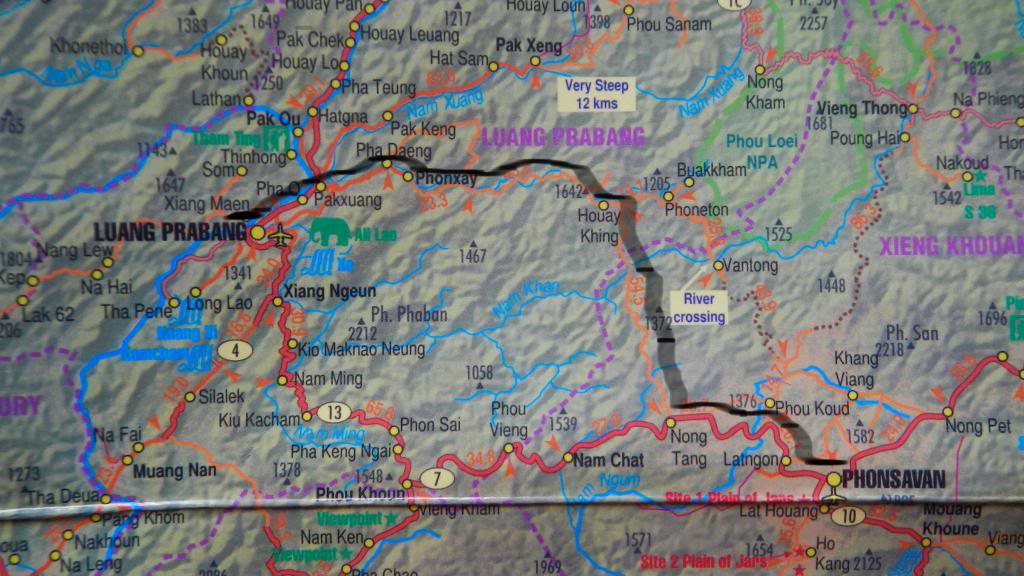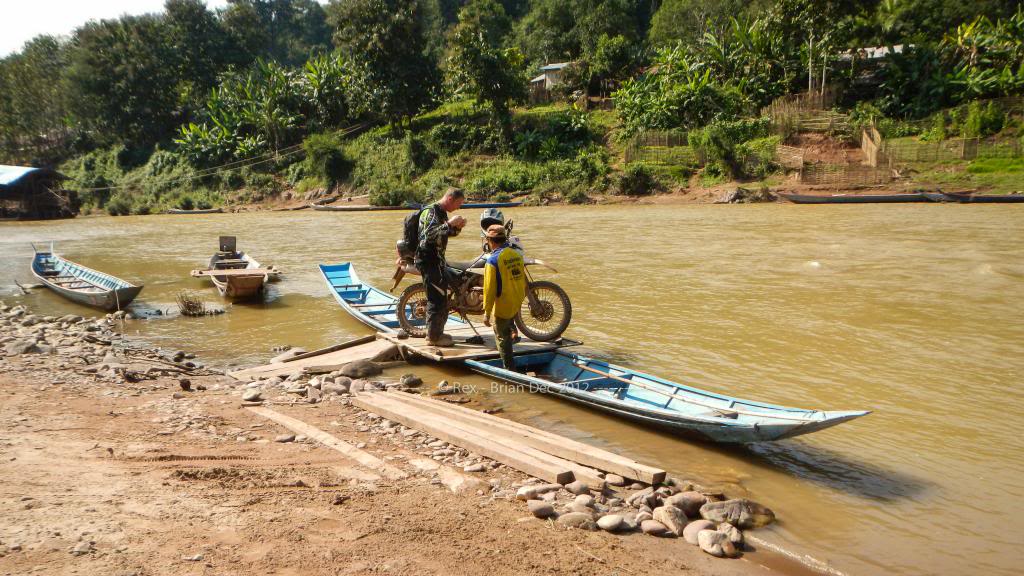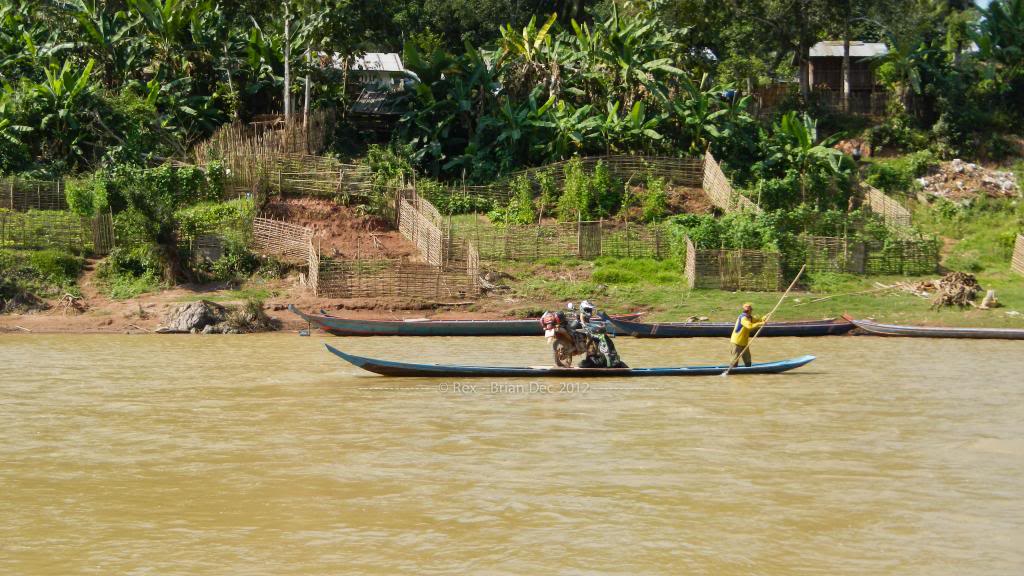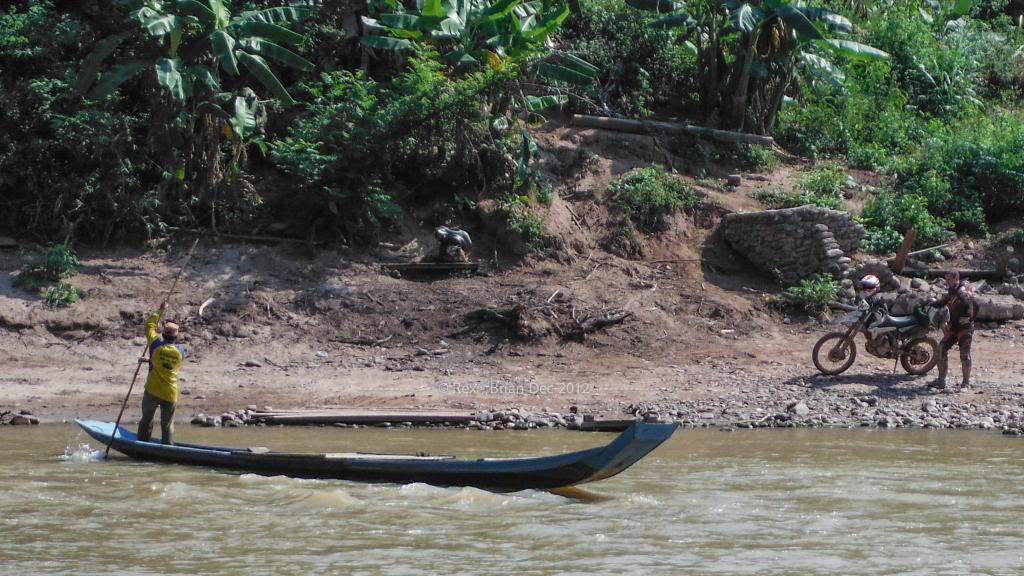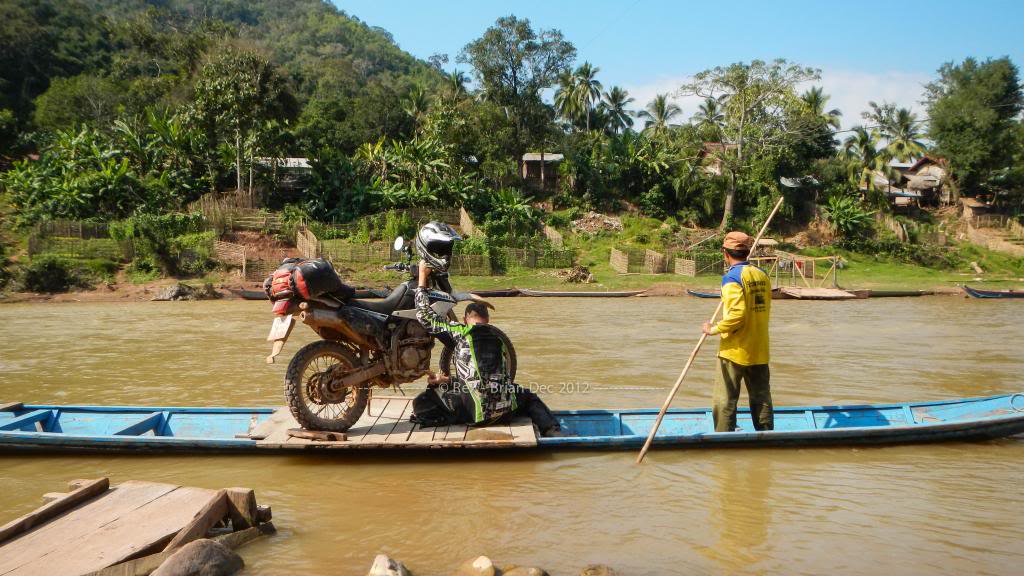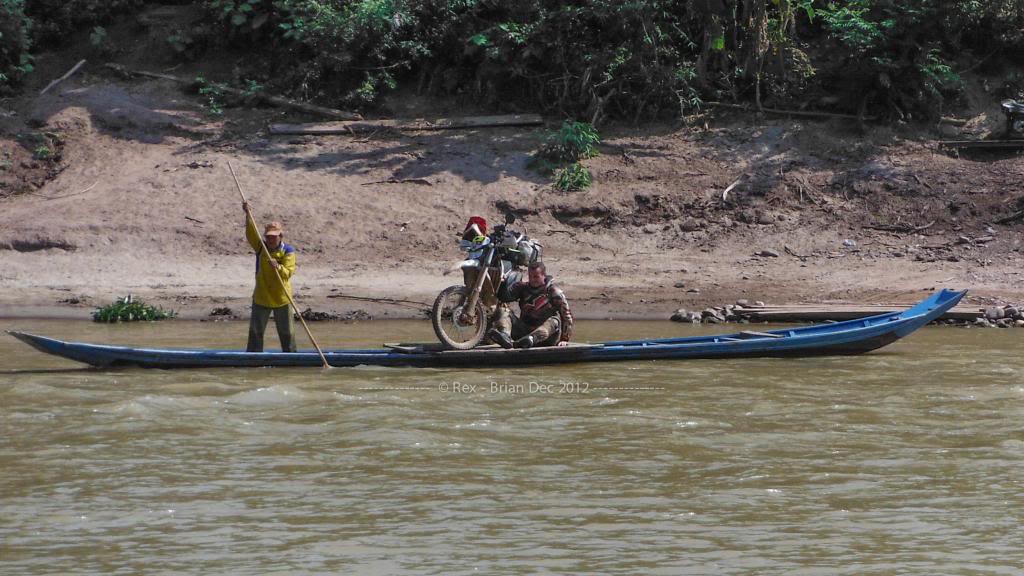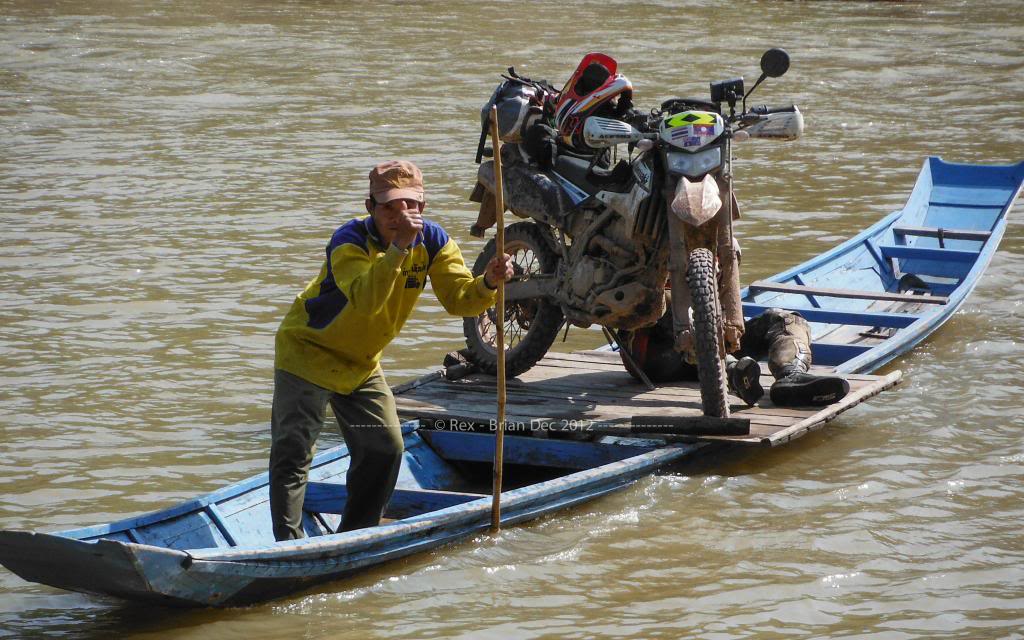 You can see no real track or road to the river like there is now..
The area has opened up a lot in both directions and lots of trees gone..
But still a ripper ride.
Cheers
Brian