Luang Phabang-Kasi. Via Kasi track.
Luang Prabang to Kasi, riding down hwy13 then hwy 4, turning off at the road that takes you to Kasi.
GPS Track Recorded by:- Moto-Rex. December 2012
https://www.dropbox.com/s/9pwmmclofaxpcfr/9%20Luang%20Phabang-Kasi%2020121209.gpx?dl=0
You can also ride a track that follows the Mekong to the Kasi turn off. I'll put that track up soon. (if I can find it)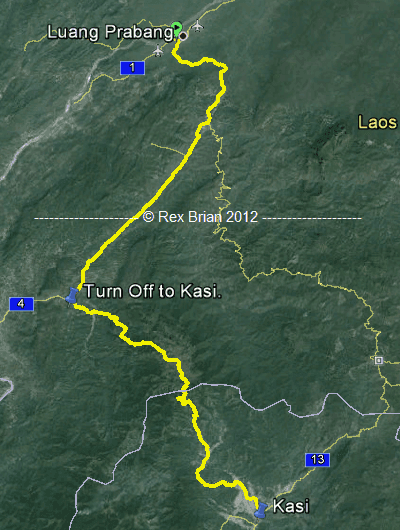 The Kasi Road/track/freeway, construction site, itself.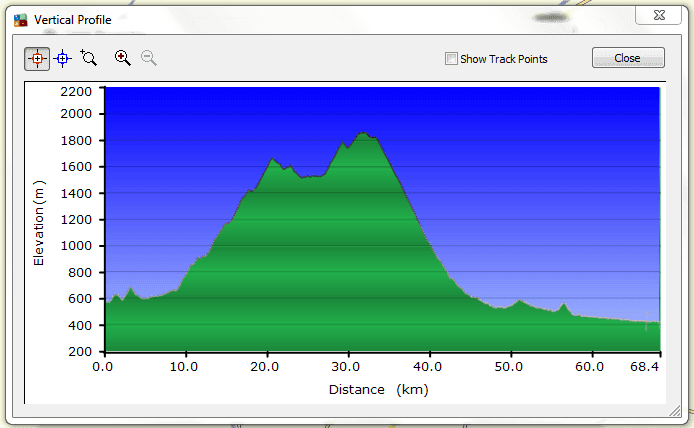 More about this ride below.
https://www.gt-rider.com/thailand-motorcycle-forum/showthread.php/37920-Holy-Moses-An-Adventurous-motorcycle-ride-in-Laos
https://www.gt-rider.com/thailand-motorcycle-forum/showthread.php/37669-Northern-Laos-December-2012-(Moto-Rex-amp-BrianBKK)