Sep 19, 2006
2,394
371
83
60
Well the First Mae Hong Son Music Festival has come and gone so here is a little report on My Trip to join it!.
We meet up in Town at the Kafe on Friday Morning 4th of May. Richard and Robert both on Versys and My Friend Geoff who came up after ANZAC Day on a POP Rental, 2012 ER6n. I took the Harley Fat Bob for a Ride to see how it would go on the MHS Loop? We left around 10am and took our time suffering the Traffic through Town till We got south of Hang Dong where it cleared up a little. Once We got onto the more open Road We had a good Pace and had a Great Ride down to Mae Sarieng. I really enjoyed it!
Fueled up then stopped for Lunch at the Riverhouse.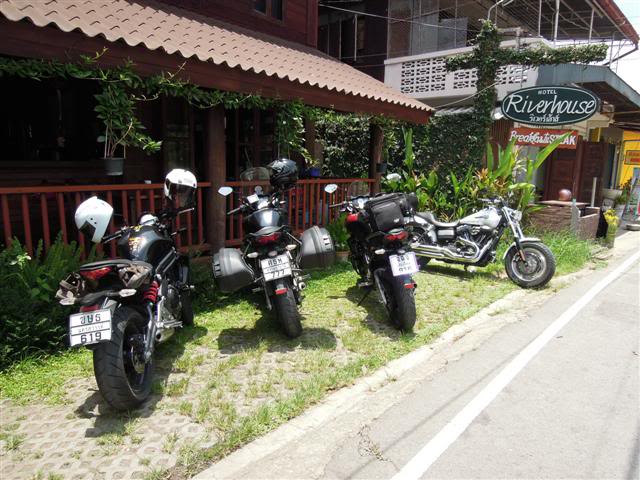 Nice spot to sit overlooking the River and a Chance to top up on the Fluids as it was quite Warm!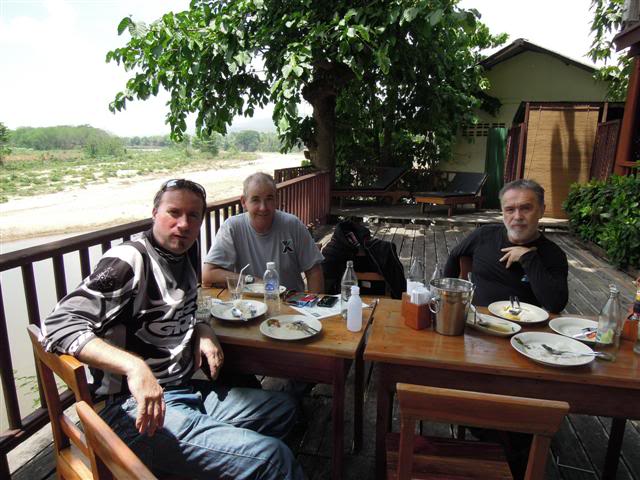 Back on the Road and straight up to MHS. We had a Fantastic time on this section with the Great Flowing Roads. Top Stuff! It was close to 4pm by the time We actually arrived after the Multiple stops We had along the way to Savor the moment on these great Roads!
We checked into the Piya Guesthouse, Showered and out for the Evening. I meet up with David and Our first call of Duty was to go and Pay our Respects to Mates TJ & Simon! Gone but not forgotten We spent a while with them and both Myself and David made a Donation to the Temple for upkeep which is a bit of a Tradition for those of Us who knew the Guys! Wish they could have been there in Person to enjoy the evening but I am sure they were with Us in Spirit!
The GT-Rider with TJ & Simon's Memorial Plaque's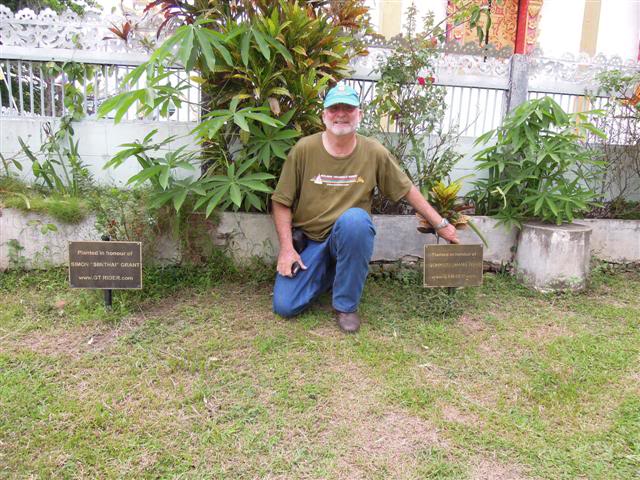 Time for the More Serious Business of Partying! The Guys were busy setting up their Gear.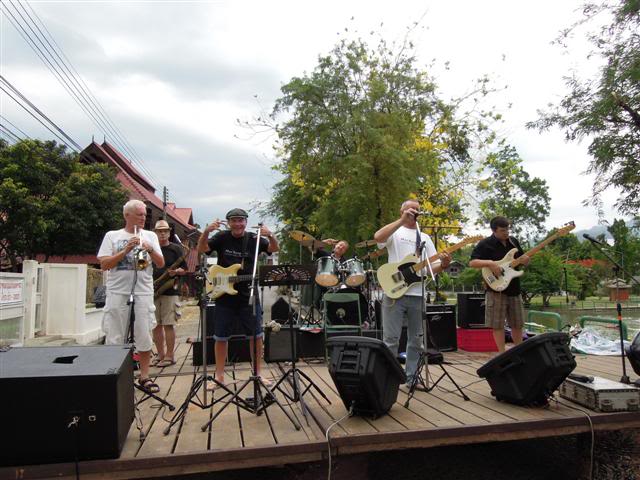 The Sky looked Menacingly Dark and sure enough they had No sooner started when the Heavens opened up and it Poured down! Beating a Hasty retreat We all Piled into the Restaurant and waited for it to stop which was a couple of Hours later! Luckily there was a few People to entertain Us including one Long Neck Lady!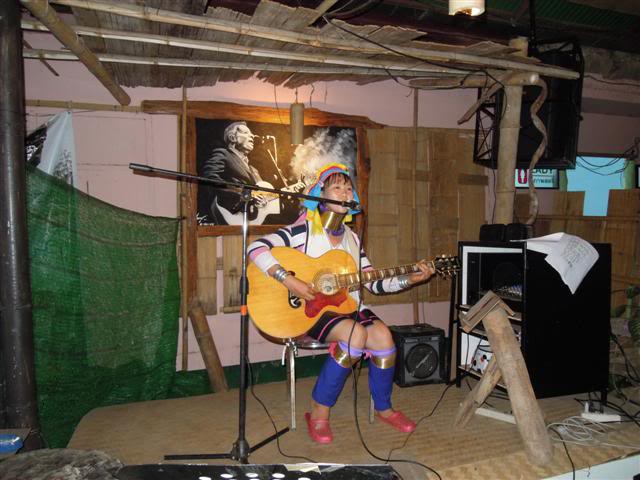 Once the Rain finished it was Back to the Main Stage and everyone outside again! Fortunately there was No Problem with the well Insulated Electrical System?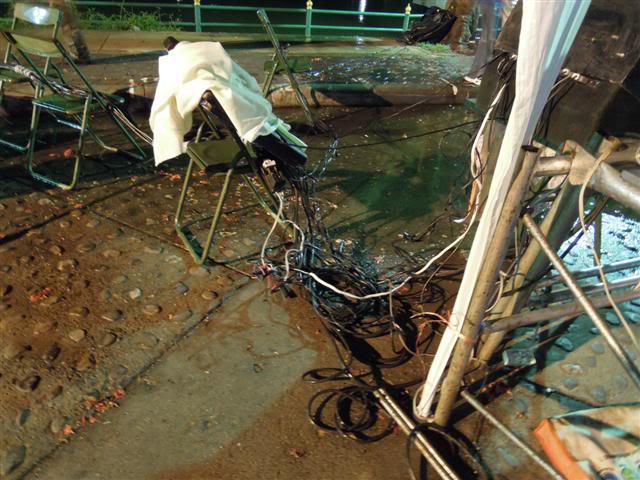 The Switch & Mixer Board.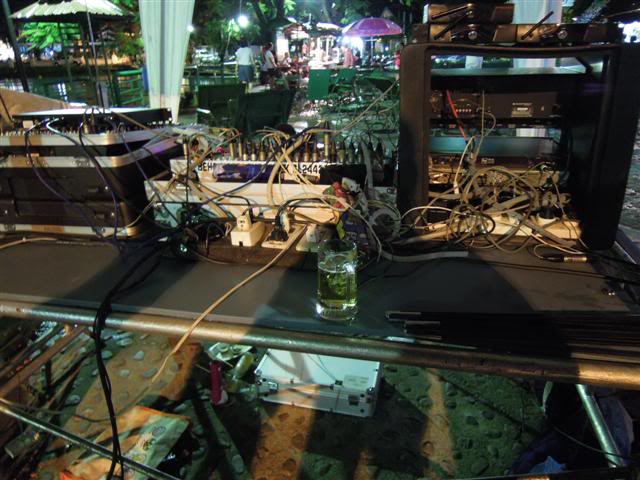 There was an Enthusiast Crowd with lots of People I knew from Chiang Mai but not that many Locals which given the Weather I suppose wasn't surprising? I don't know the Numbers but here are a few Pictures of the People who were enjoying the Festival.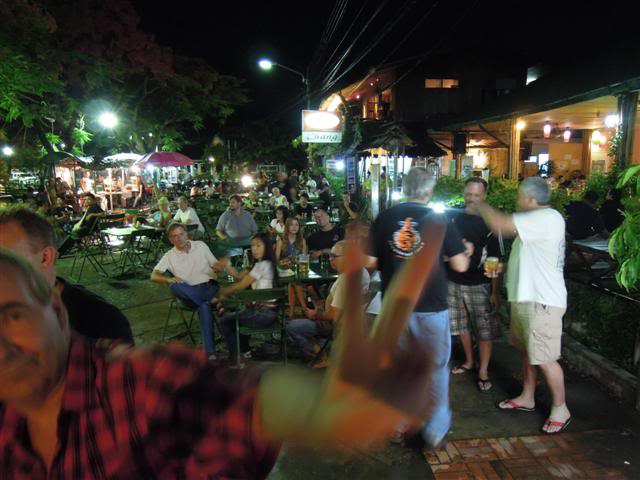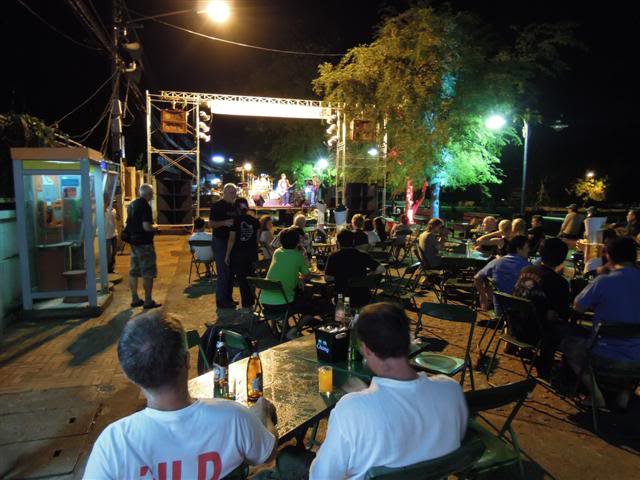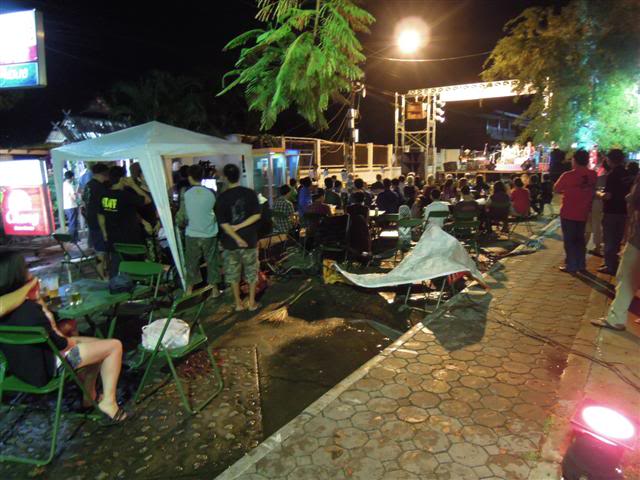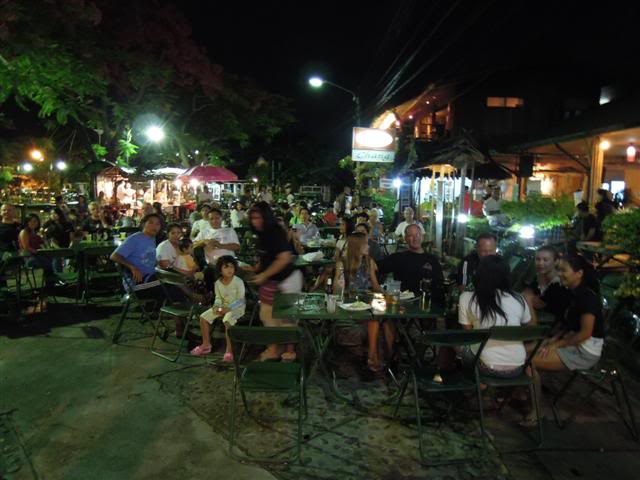 The Aussie John Experience Band put on a hell of a Great Show, Well Done Guys. Top Stuff as Usual!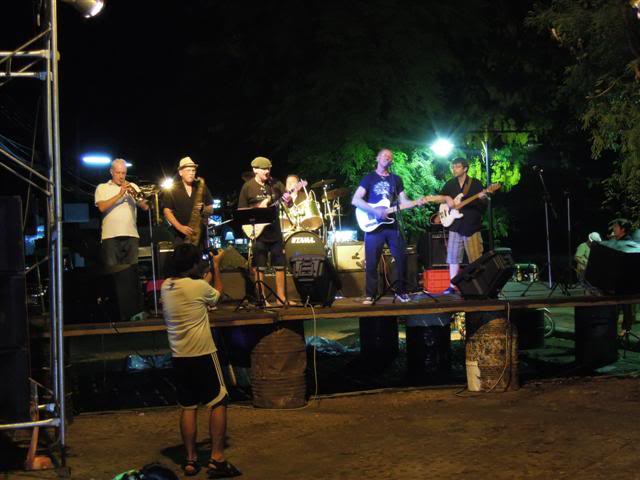 I am not sure what Time I actually called it a Night but I am sure everyone was suitably Happy!
Saturday Morning people started rising at different times and mingling around outside. A Bit Dull with a few Spots of Rain but at least it wasn't to Hot! So We set off again and headed for Chiang Mai Via Pai!
Stopped at the Lookout before Soppong and snapped a Photo of Robert & Richard!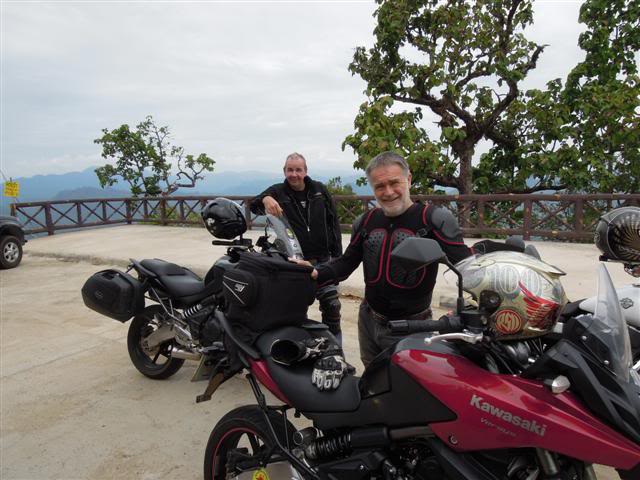 Off We went again on another fantastic Ride till We got up to The Lookout before Pai and a Big Group of the Chiang Mai Riders were stopped there so We stopped for a Chat and a Drink with them.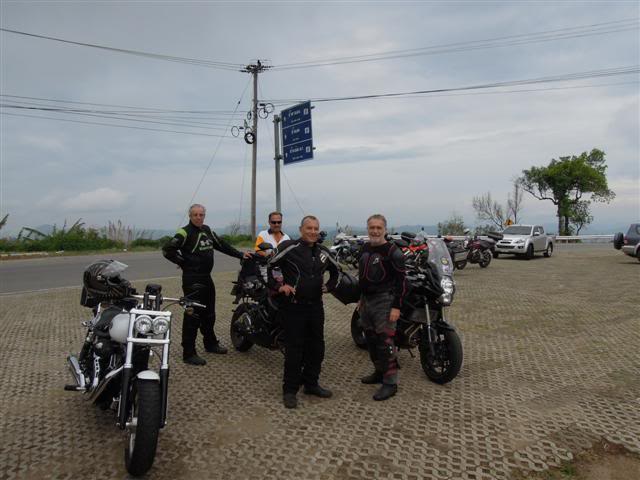 After here We all set off back to Chiang Mai, Rode through Pai but it looked pretty quiet and as we weren't really Hungry decided to just Carry on Back Home! Another Fantastic Ride. The Road is a Bit chopped up in Places but No Major complaints and I was suitably impressed with the Harley and enjoyed every Minute of the Ride! A Great MHS Loop Bike! Bring on the next Festival! I will see You there!