Chiang Mai to Mae Sariang, South on the 105 to the Mae Ngao National Park. 612 km return to the lazy boy.
Felt I better take pictures, as I'd made the excuse of going riding instead of meeting Captian Slash for dinner.
Left CM at first light, this was headed down the mountain towards Mae Sariang; brrrr does it get chilly on the other side of the mountain. Rain gear took care of that, but note to self - buy warmer gloves.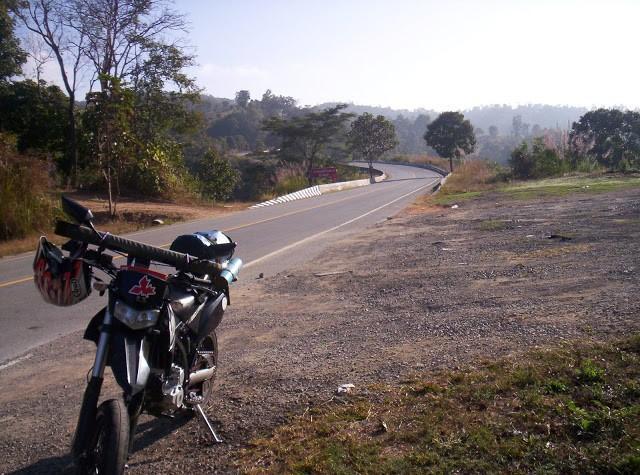 Meeting my riding partner, in Mae Sariang, for the next two days, whom of course knows the GT Rider himself.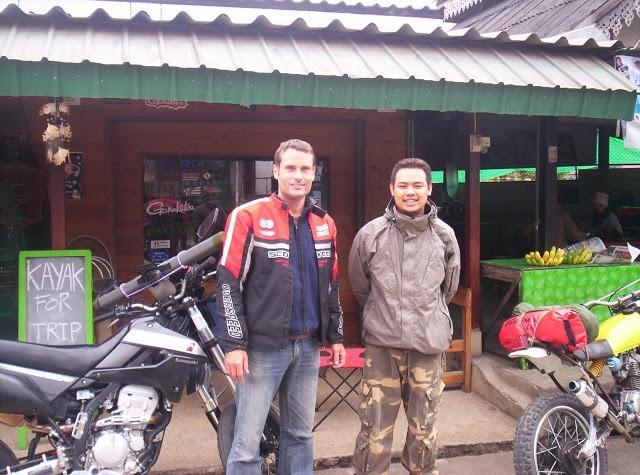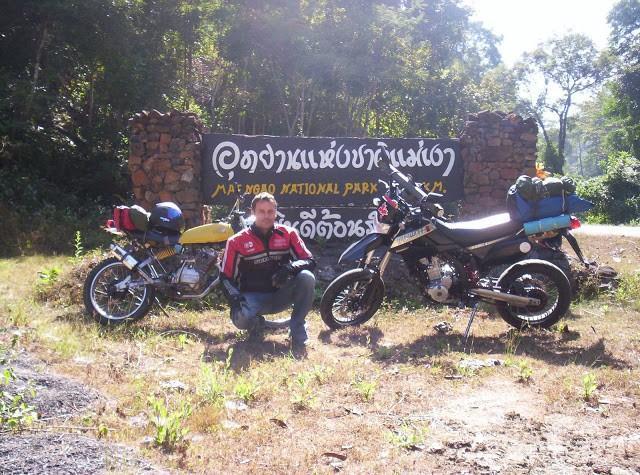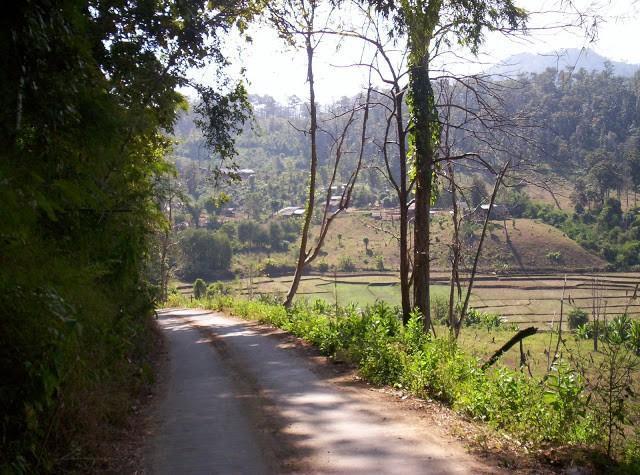 Most of the road followed the river, this was quite a treat.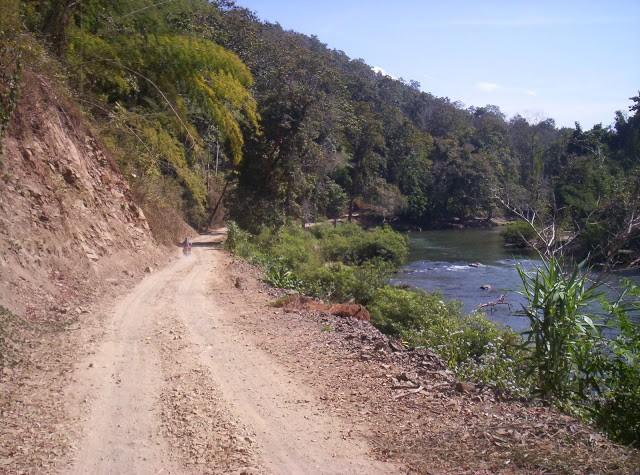 Lunch Stop.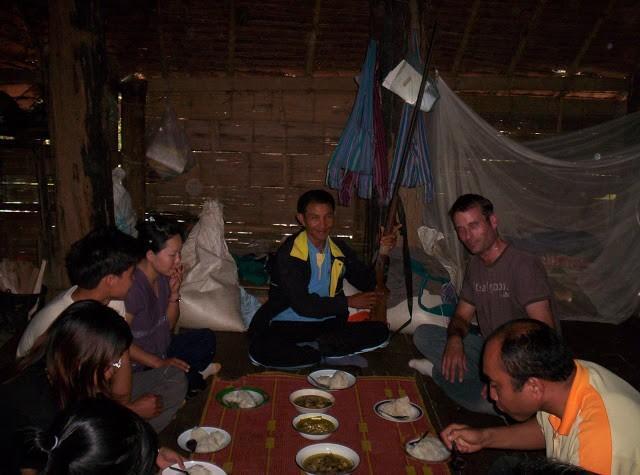 Our entertainers for the evening at our home stay.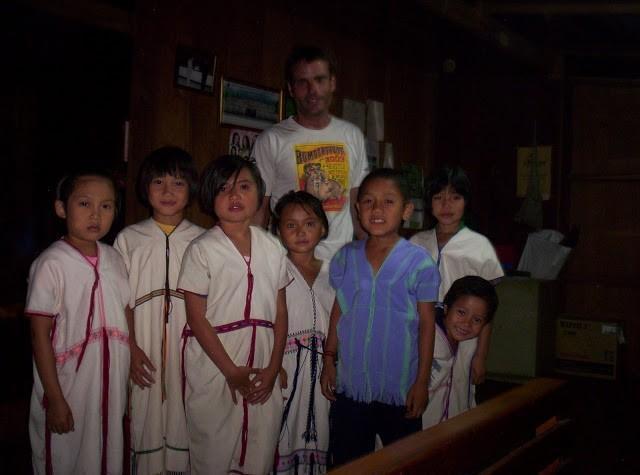 Early morning fog the second day.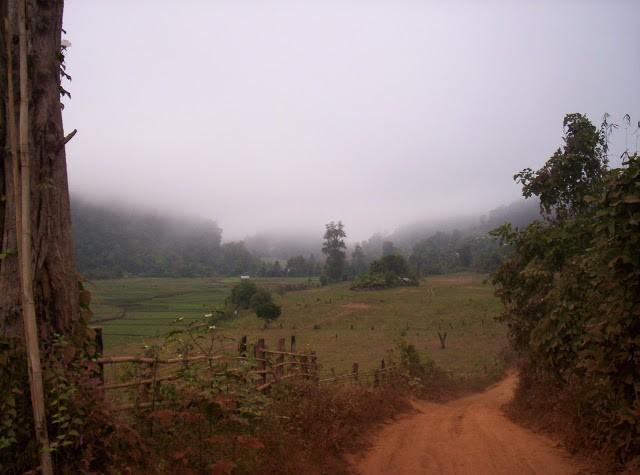 Getting near the end of the road, but according to passing NGO's the Salaween River was only a kilometer away accessed via trails not passable by truck. Maybe, just maybe, a bike with street tires might try it's luck next time. That is if time was spent riding and not pursuing our hobbies.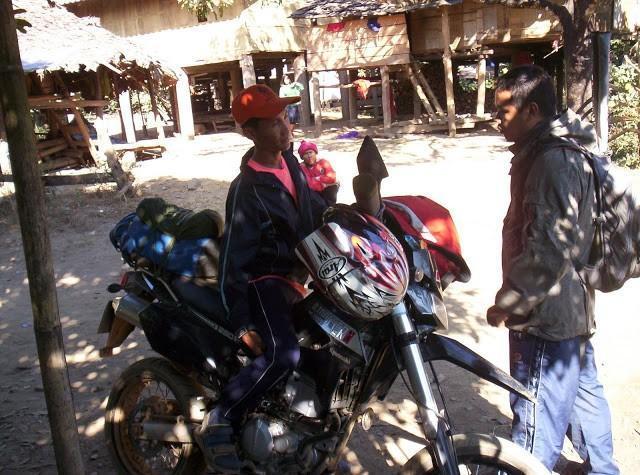 Most of the road was soft sand and rocks, the last 30 km was traveled at speeds mostly under 30 kph.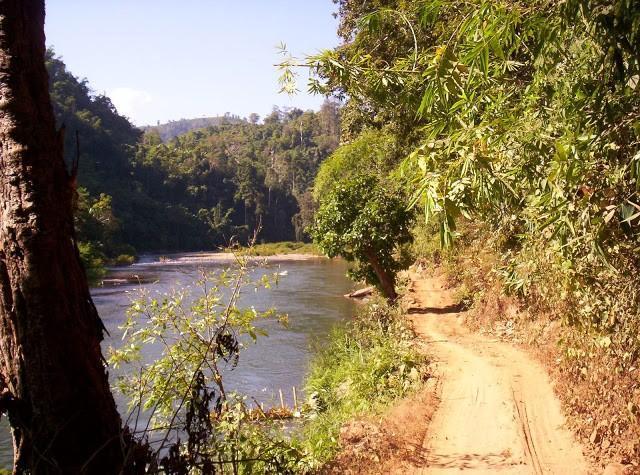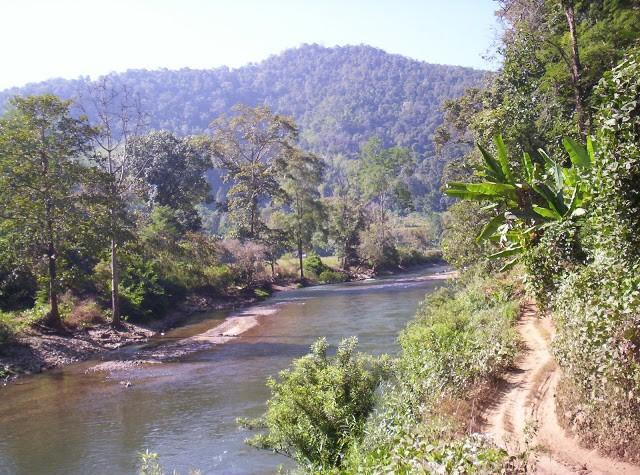 The beginning section was mostly single lane concrete, with plenty of dirt covering and gravel sections; if I could choose from any bike for this type of road it would it would be the D-Tracker. Other roads that's a different story but get by just fine. If Colin can in a Phantom. Though a (small) highlight on the return trip was sailing by a rental KLX, similarly loaded, up a mountain stretch at a blistering 99 kph.
.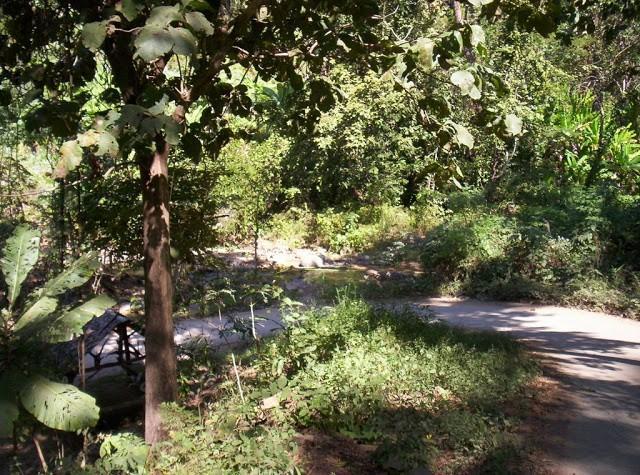 This was a return trip to explore farther up river, earlier this month greatly enjoyed some of this (pictured below) in the same park.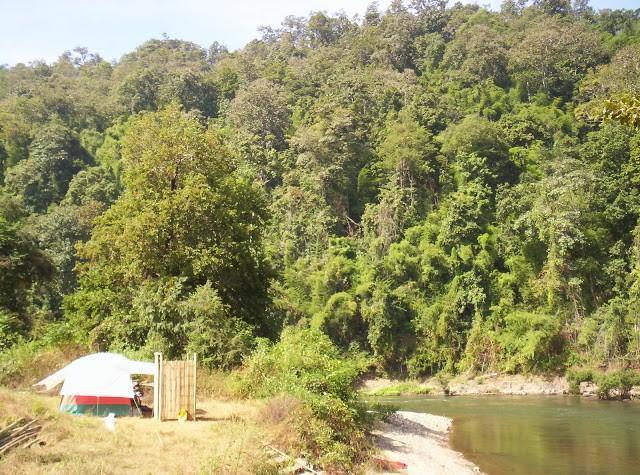 With having more spare time in the coming new year, looking forward to finding willing riders to join me exploring different back roads like this. Downside: I happily wake early and eager to ride by before 6 am, somethime earlier. Gave up trying to convince other riders that yes I did return from Pai at 1 pm after a very early start, but how can a person sleep when the roads call.
Off to Mae Sot today!
Best Regards,
Kevin