I set out with my friend Bjorn yesterday with the idea of exploring some of the side roads that branch off the 1230. With the Gt-Rider Golden Triangle Map in hand, we left Chiang Mai around 9am. Our rides for the day: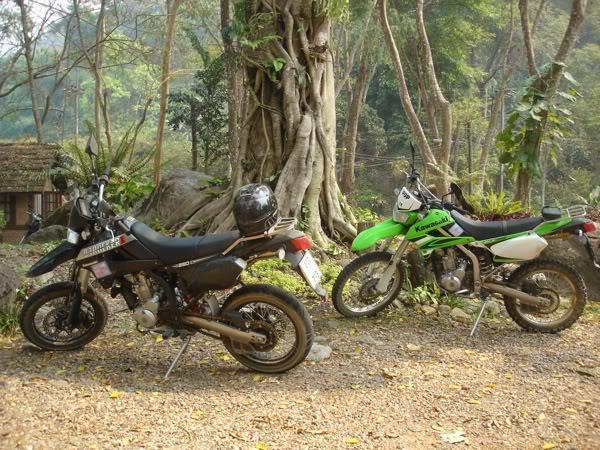 The 1317 wasn't very exciting but the 1229 gave us a little taste of the fun twists ahead. Hitting the 1230 we turned left and continued until we came to the turnoff for Mae Wong, our first side-trip.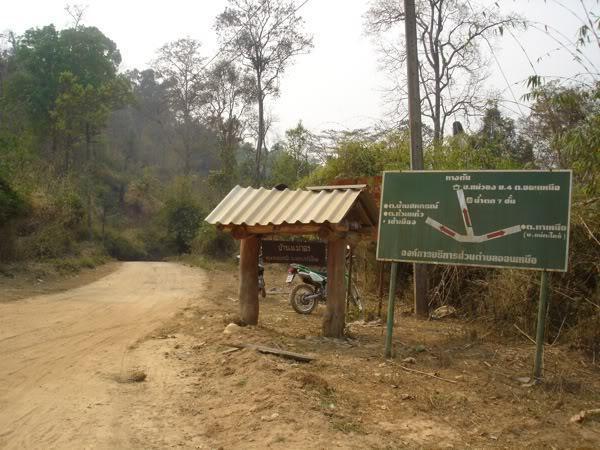 The road was mostly dirt, with a few stretches of slab on the steep parts.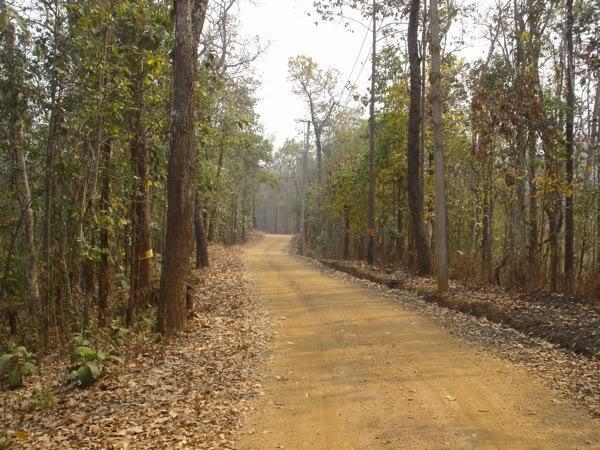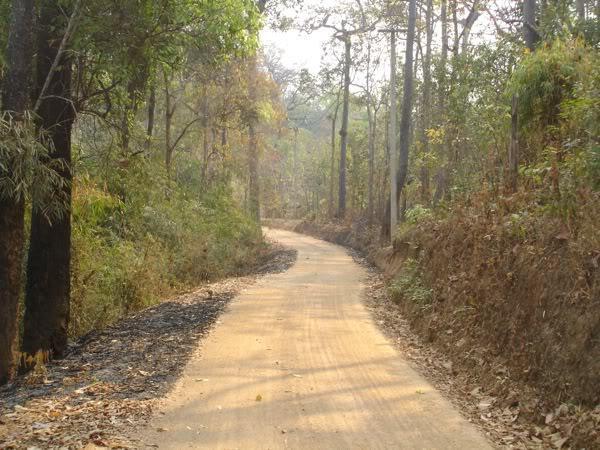 Near Mae Wong they're pouring more slabs
So we had to take this little bypass trail for a hundred meters or so. No problem, bike & riders were up for it.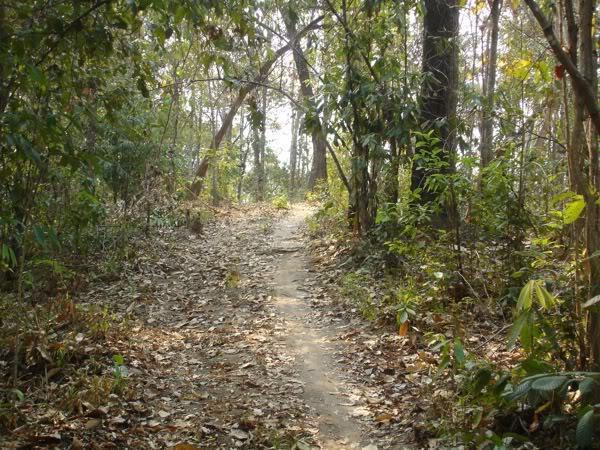 The village was neat & quiet, and the end of the road.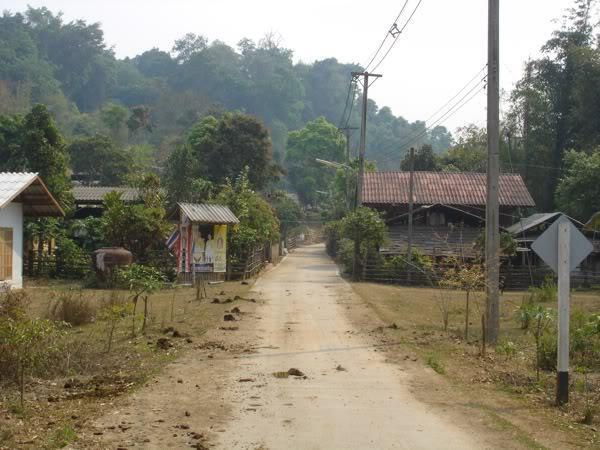 The sign at the turnoff from the 1230 had promised a 7 tiered waterfall, so on our way back we headed down this trail looking for it.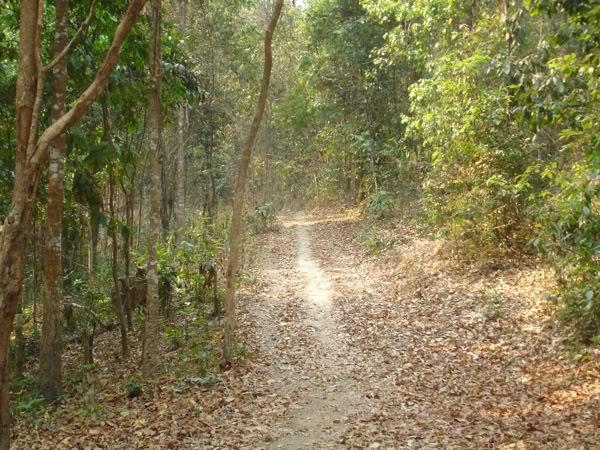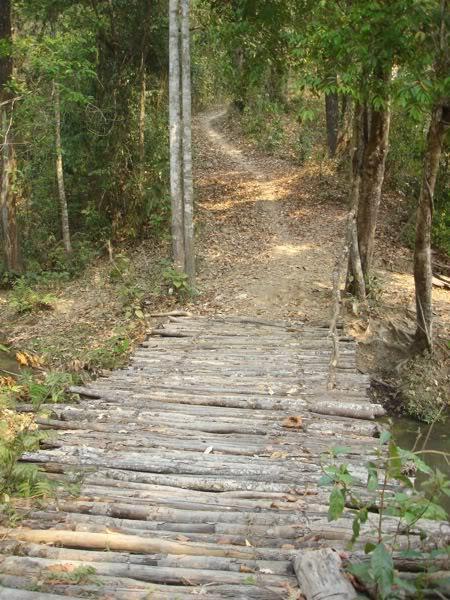 The road ended at a farm. No waterall, but there were some buffalo. I guess if you mumble they sound kind of similar.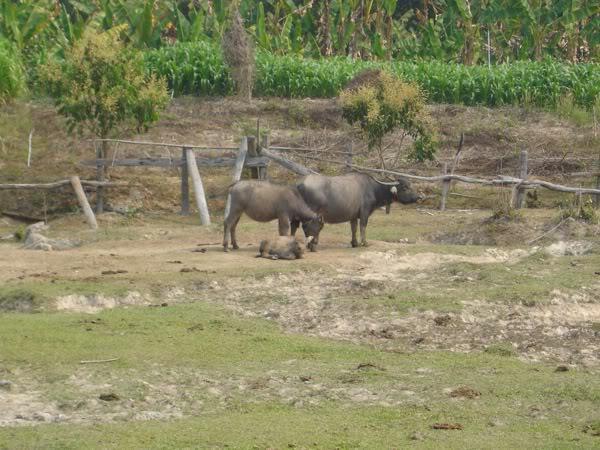 Back to the 1230 and our next turn.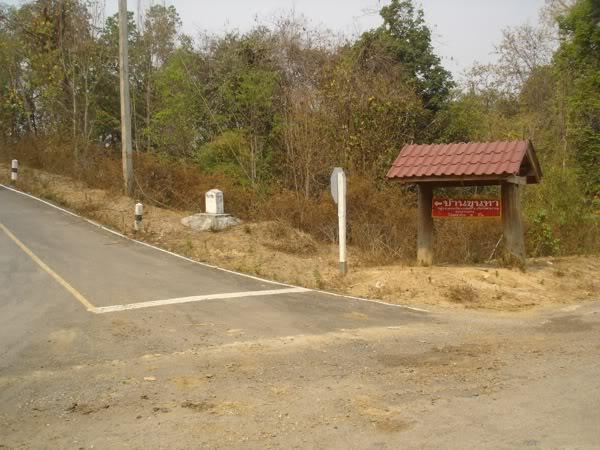 The road to Khun Ta is not on the Golden Triangle map but it's a beauty - paved all the way with lots of dips, rises & tight turns. Captain Slash covered this road in an earlier report but here's a few more pics.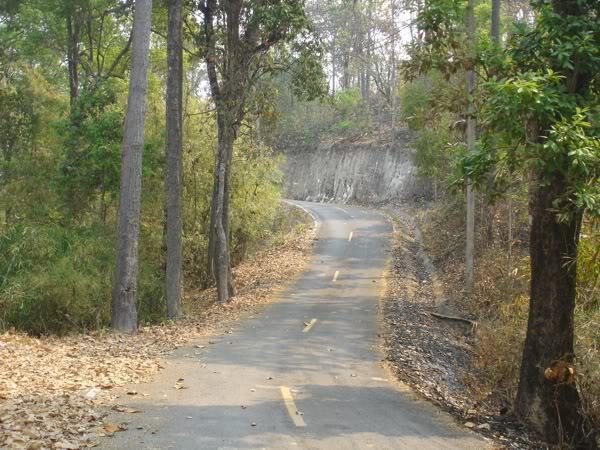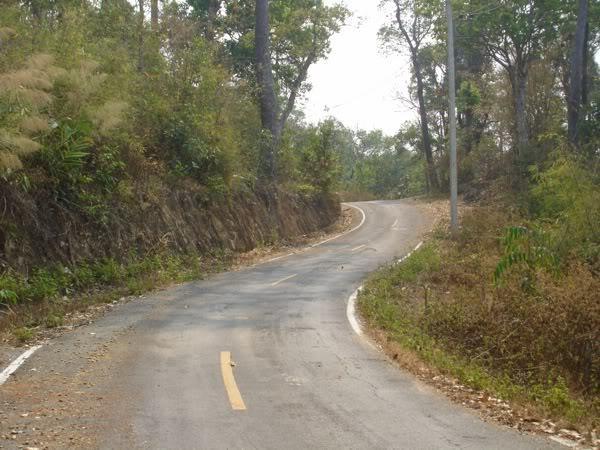 A dirt road continues past the village of Khun Ta. I asked a woman where it goes & she said Lampang. I asked her if a motorcycle could do it & she said sure, a car (rot yon) could do it, but you have to drive a Vigo. In this village of Toyota partisans, I didn't mention that my other vehicle is D-Max. We headed back to the 1230, saving this new route to Lampang for a future trip.
Our next turn was the road to Khun On.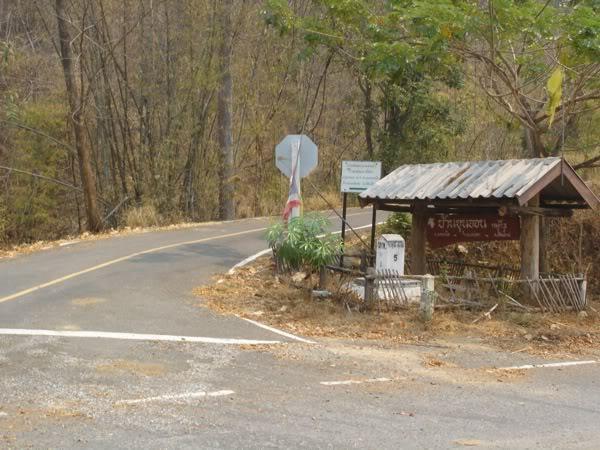 Another great ride, completely paved & steep, packed with turns.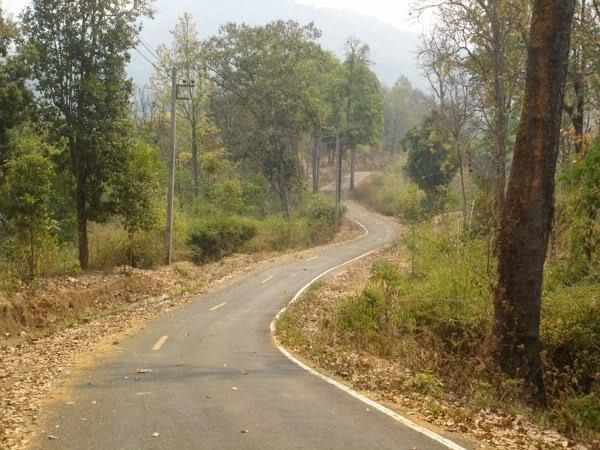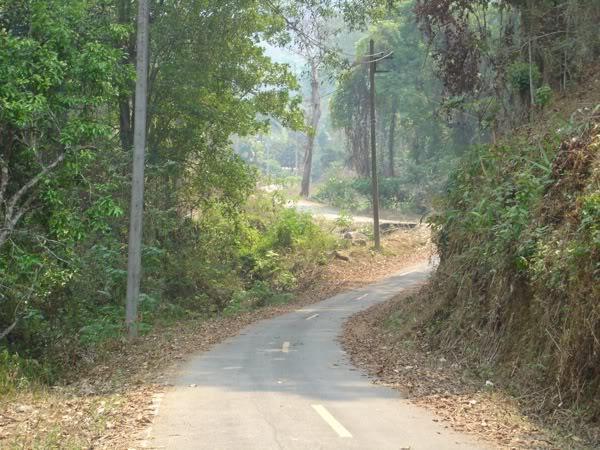 Again leaving the village is a dirt road which, we were told, can take you to Khun Ta. More ideas for future exploration.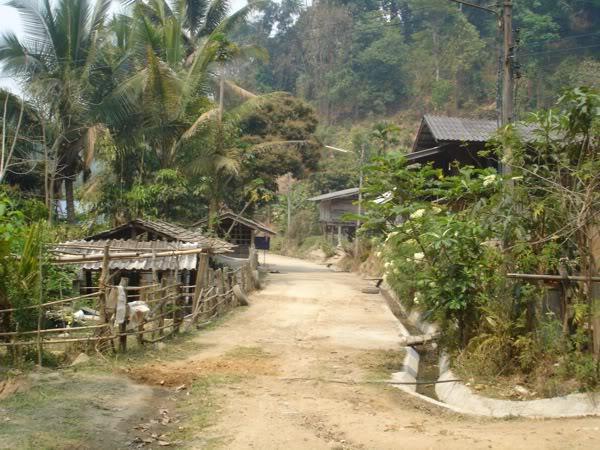 At this point we were hungry so we headed to Tharntong Lodges on the 4005 for lunch, and a great lunch it was - loads of good food in a fantastic setting. After lunch we continued on the 4005 til we came to this sign & then turned left.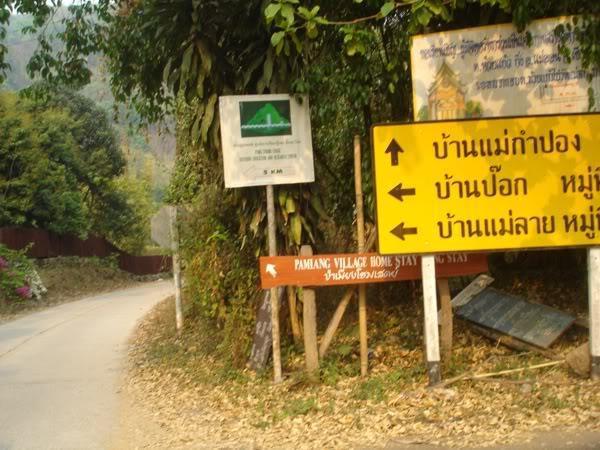 Each new road seemed to get steeper & windier. We had a blast bounding up this one.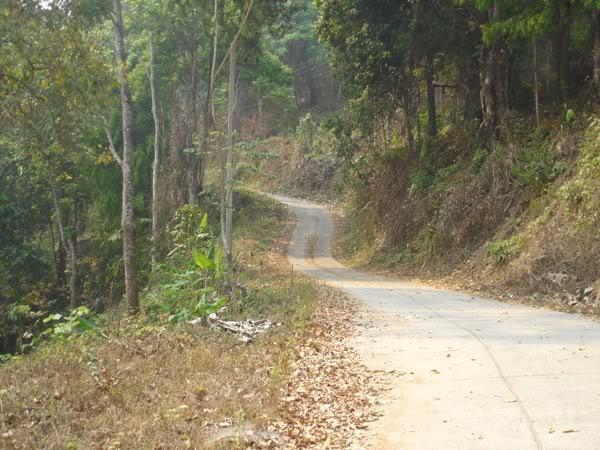 Past Pang Nai the road narrowed into this trail, which Bjorn went down to scout.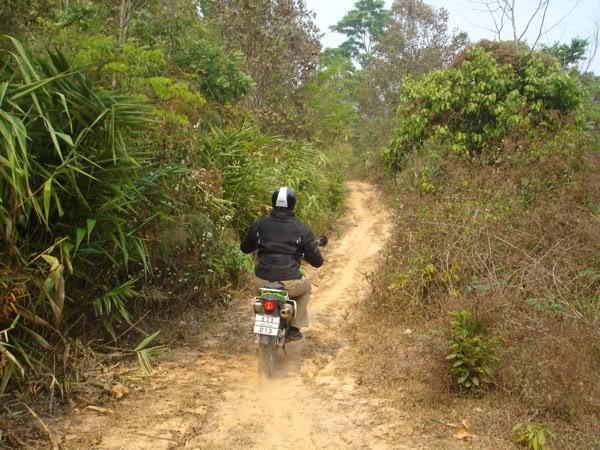 Steep and narrow was the verdict, not exactly my cup of tea, so we backtracked. There was a sign at a side road for another waterfall. Skepticism intact, we gave it a try. Actually, I did most of it on foot, after getting spooked by a steep, loose descent. But it was a beautiful road through a quiet forest with loads of big bamboo.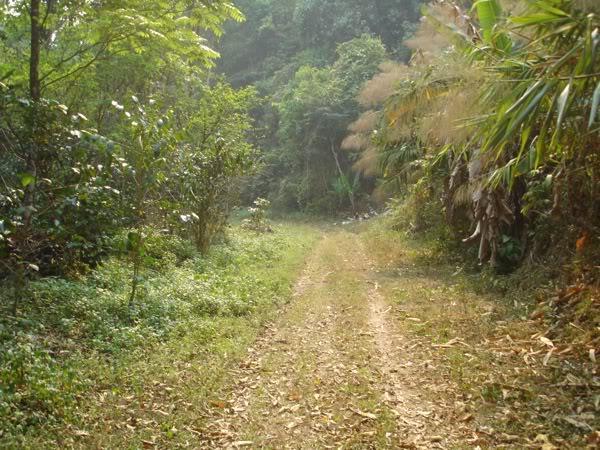 This barely-visible bridge cracked under the weight of the KLX.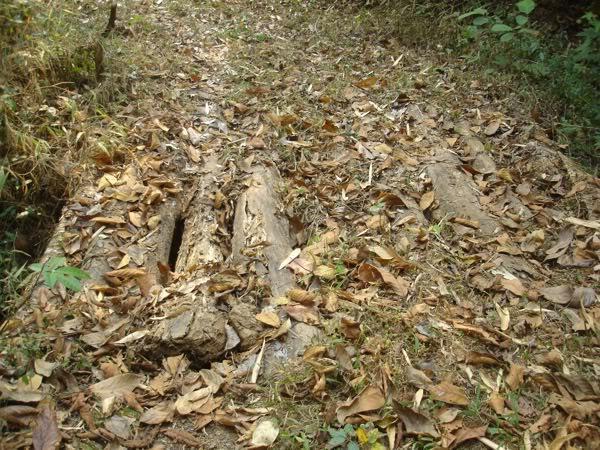 Again, there was no real waterfall, but there was a short walking trail down to an idlyic little stream.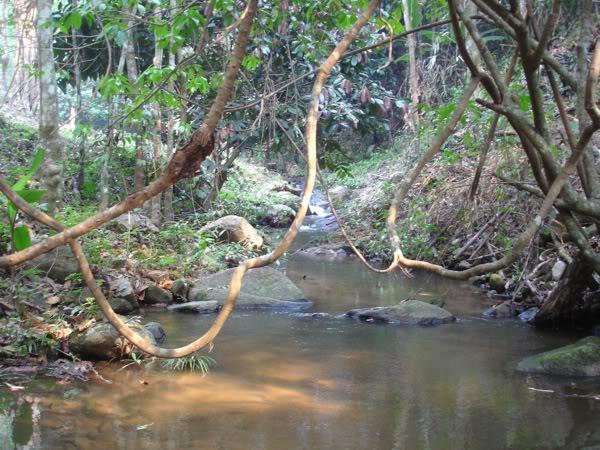 After sitting a while, it was time to head back to CNX. We returned to the 4005 & then made our way to the 118 at Pong Din, turning left to pass Doi Saket on our way home. All in all it was a fantastic ride & given clearer air the views would have been spectacular. There were many enticing dirt roads that we passed by & some day I'll get back there to explore a few of them.