Mae Tuen (Tun) over the mountains to Mae Sot.
A couple of road signs around Omkoi points me towards Mae Tuen. No GPS but the new GT-Rider map made me confident....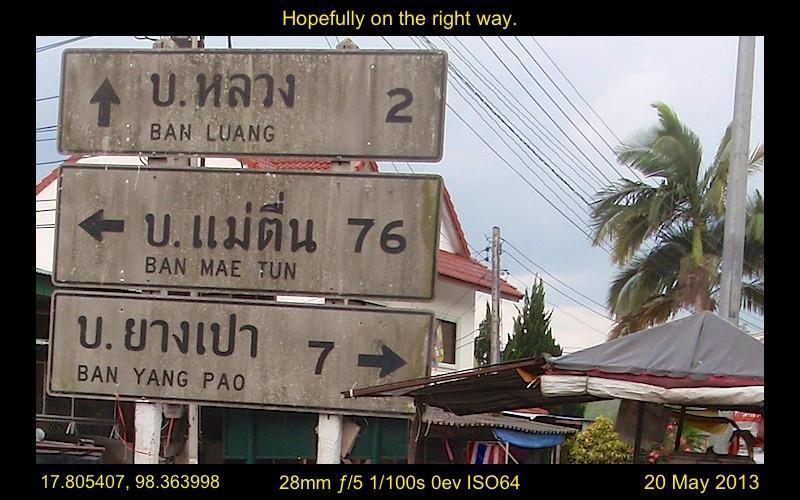 Cruising south on the ridges at 1000MSL along 1099.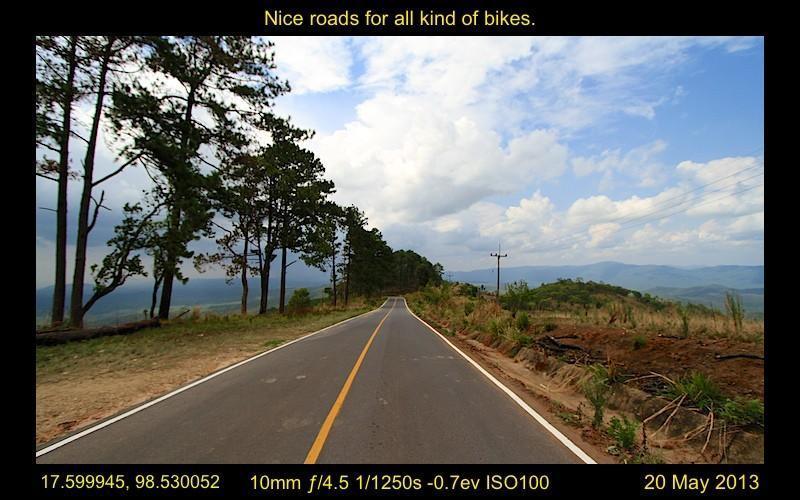 Due to recent rain the view was good.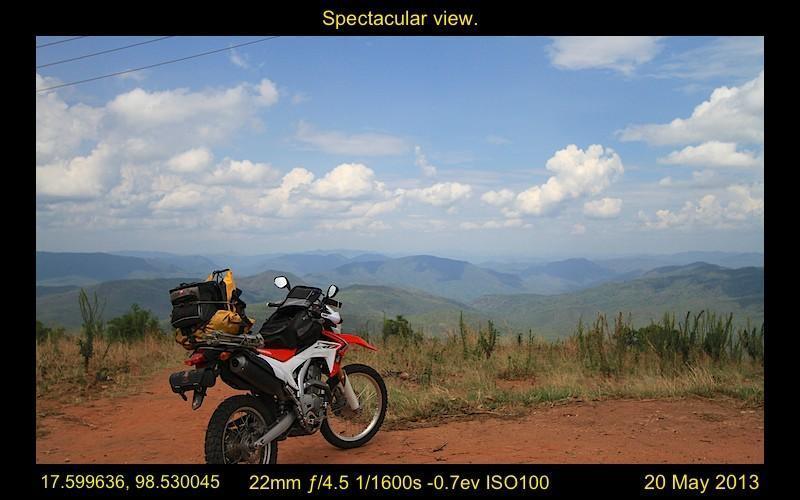 Talking about rain. The rain set in as I came to Mae Tuen and it was getting late.
A late lunch and one hour later I set of. It was around 4pm and I thought it was a short trip over the mountain. I was wrong.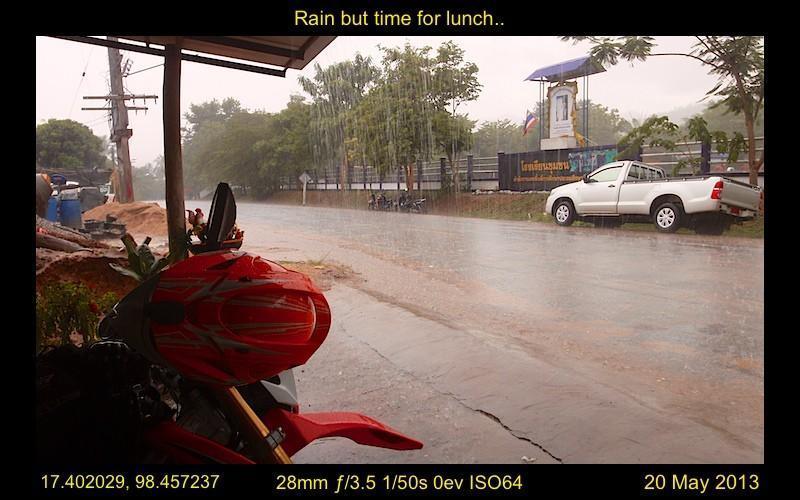 Wet and slippery road but beautiful and clear and crisp air!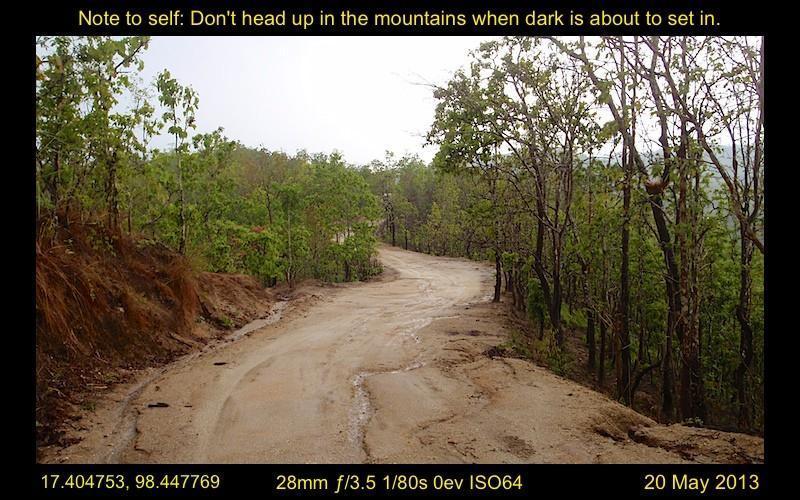 A water stop in one of the many hills.
Now, this is a piece of road work I hope to see more of. Just lovely. About 4 levels of U turns..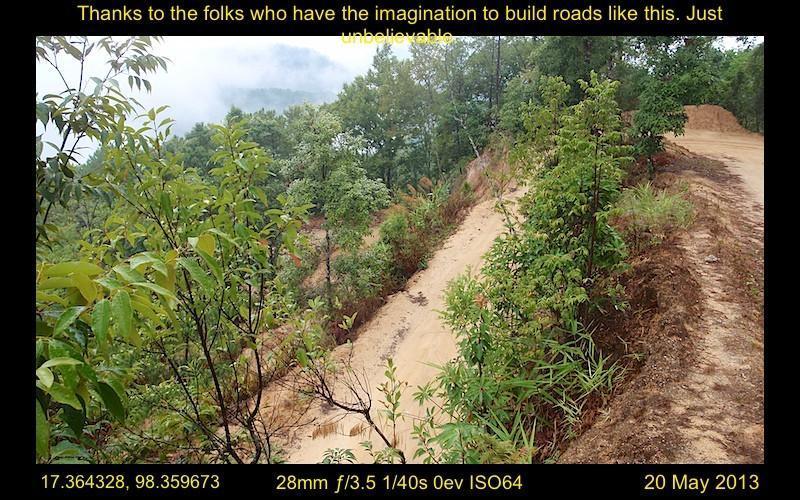 This intersection was not on the GT-Rider map. A lot of intersections along this track. I maintained a heading of SW in all intersections hoping that would lead me to 105. Suffice to say I had about 50% success!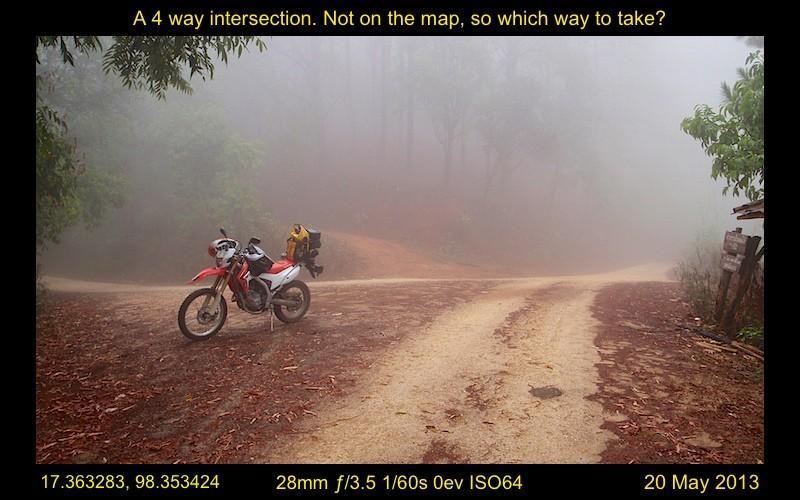 More rain and mist. And the darkness set in too.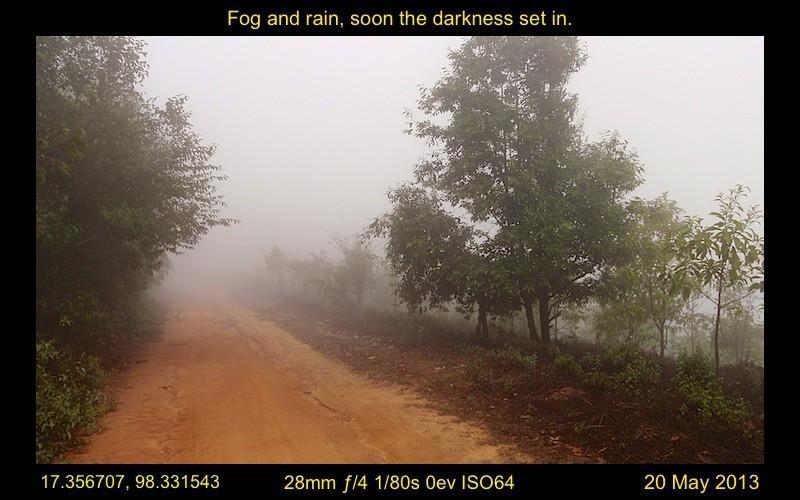 Need to this trip again, in daylight this time. And drier roads..
I ran out of power on the Photo tracker GPS.
With a GPX track the trip should not take more than 2 hours. I used 6 hours. And loved every minute of it.
I arrived in Mae Sot around 22pm
All on OSM.
Last edited: