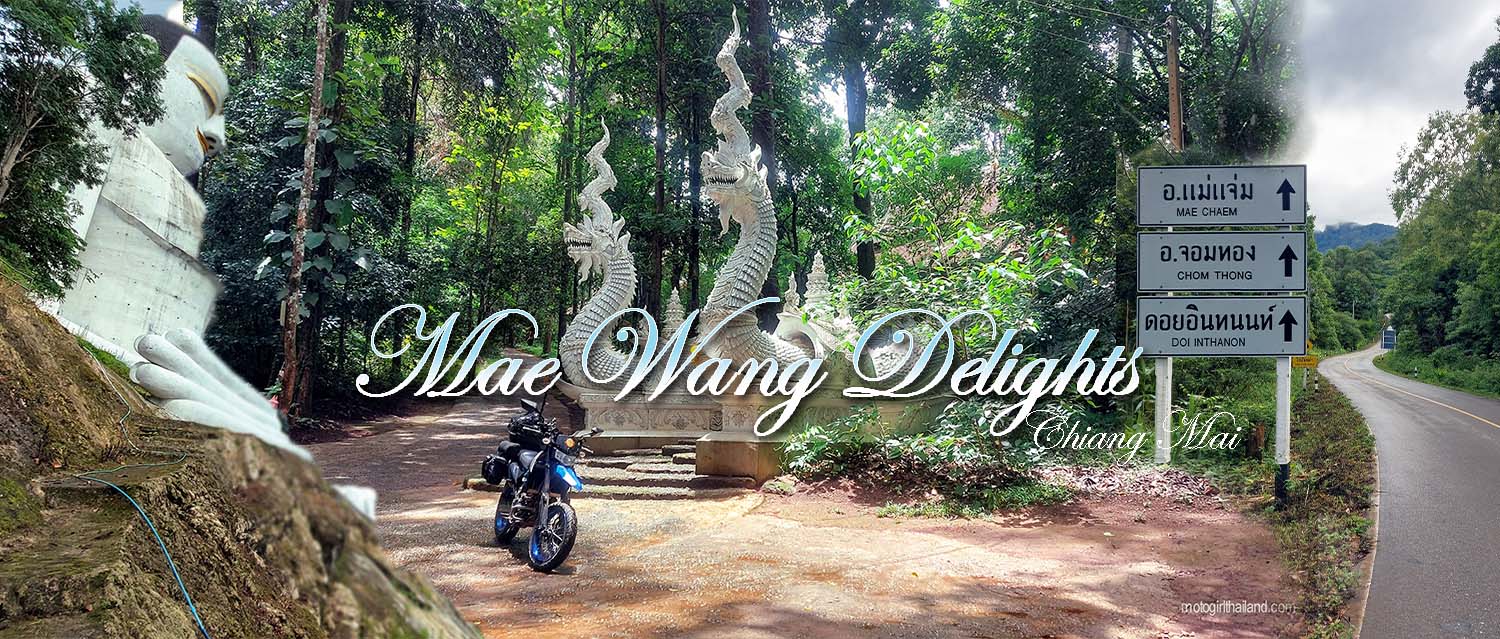 I recently rode a fab loop around Mae Wang area, which includes a stop in at a HUGE abandoned complex, a hidden forest temple, an elephant sanctuary, a giant Buddha and a back route through the Doi Inthanon.
The Ride:
GOOGLE MAP ROUTE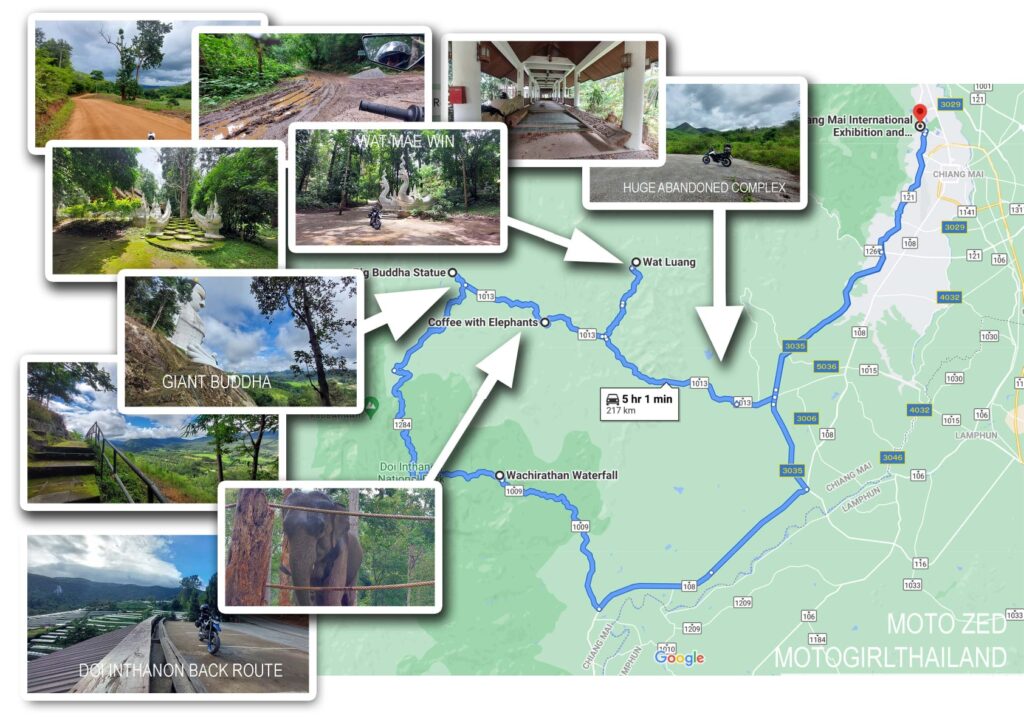 My main plan on this day was to ride to the stunning forest temple of
Wat Luang Khun Win.
This temple is a bit tricky to get to, due to the route being broken up and partially incomplete and I wasn't sure if it would rain or not
(which would turn the red clay earth into a really muddy and slippery ride!).
On the way to the temple, however, I spotted an interesting looking entranceway on the R1013. Curiosity got the better of me, so I took a quick look inside…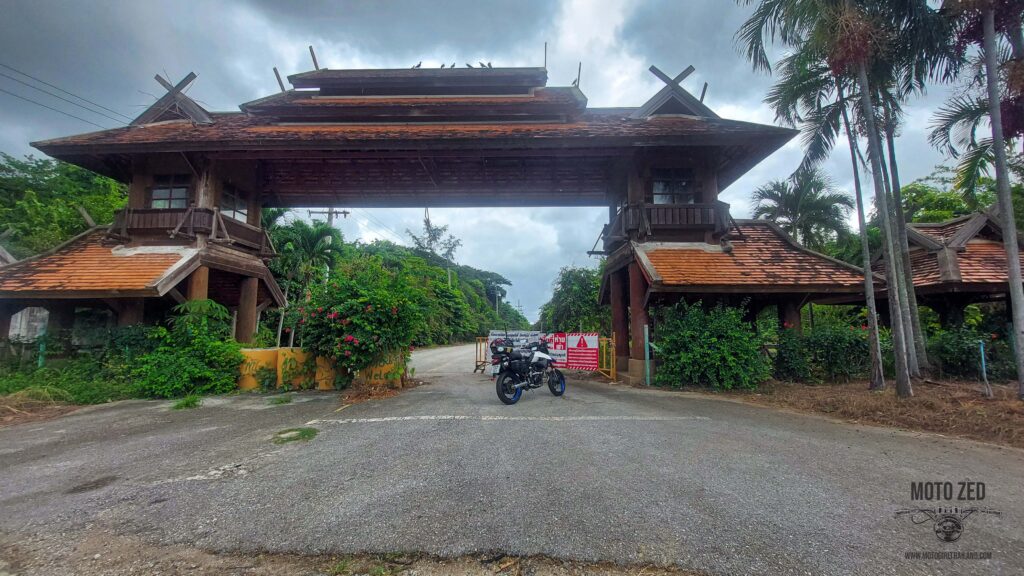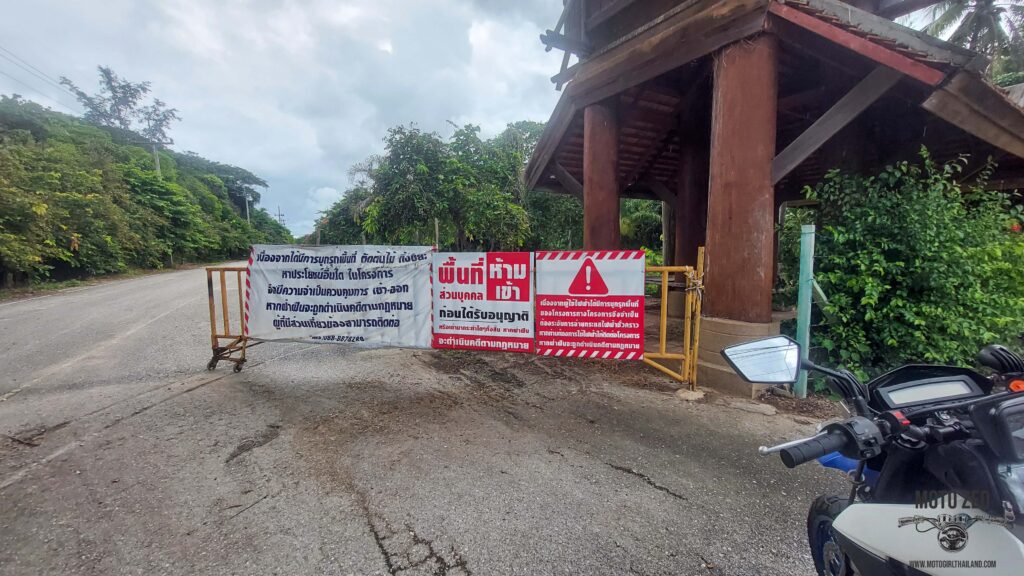 What was just a quick detour peek turned into a really amazing find of a HUGE unfinished complex. This place just kept going and going, with lots of little roads darting off in different directions.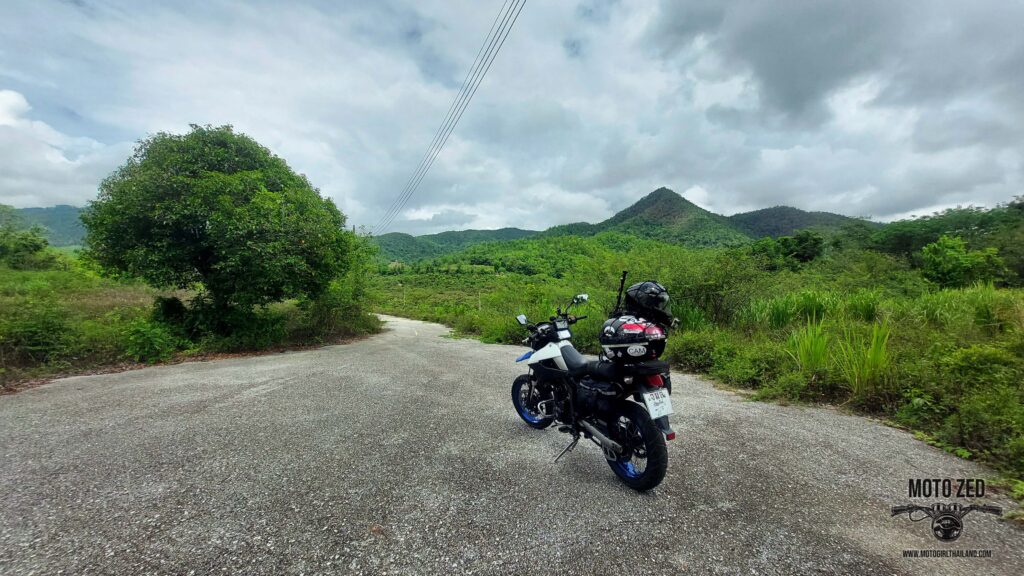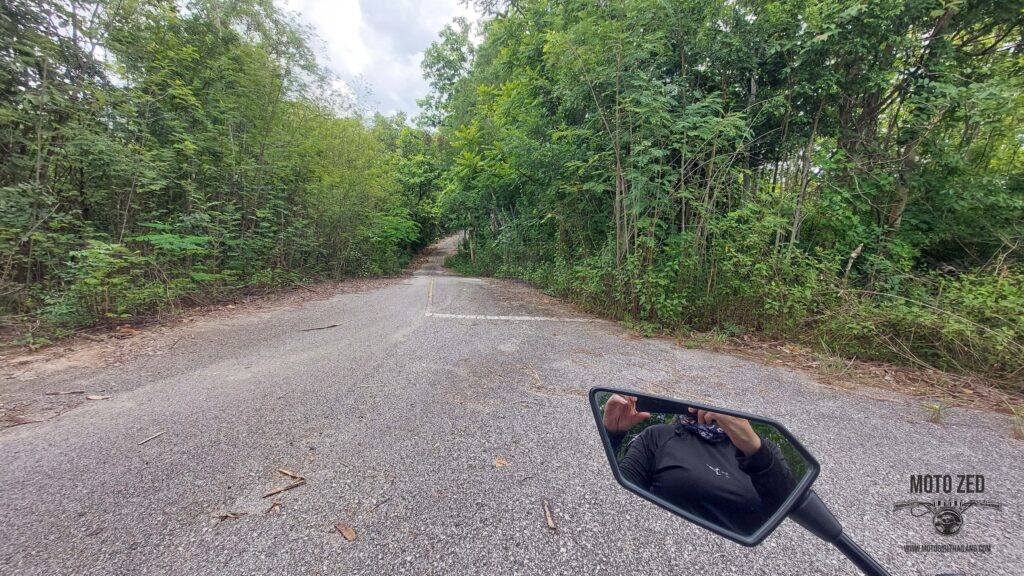 Take a look at this map to see how huge the area is: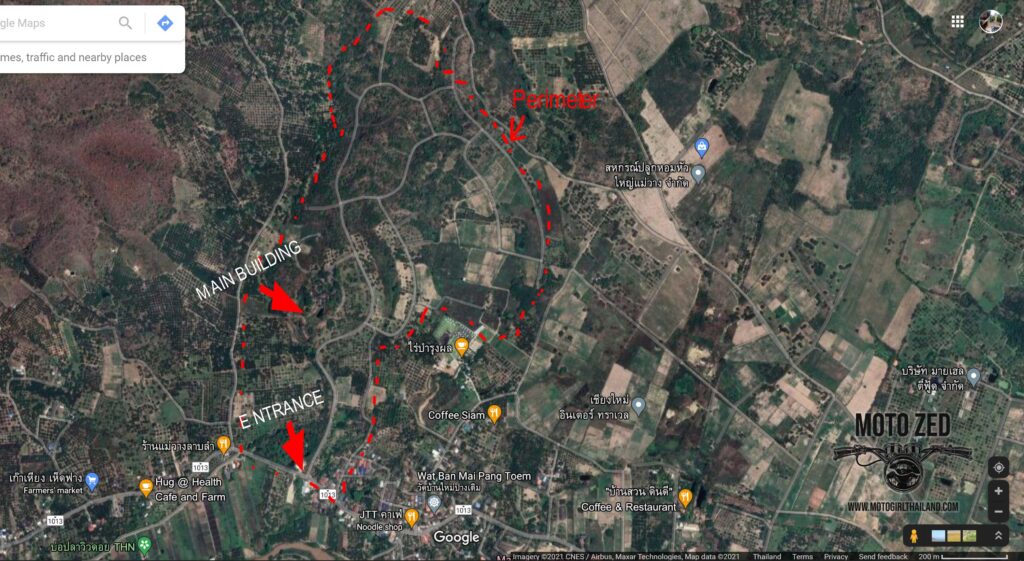 The most interesting part of the whole complex is this main large building. A link to a facebook LIVE video I shot of the building, is
HERE
.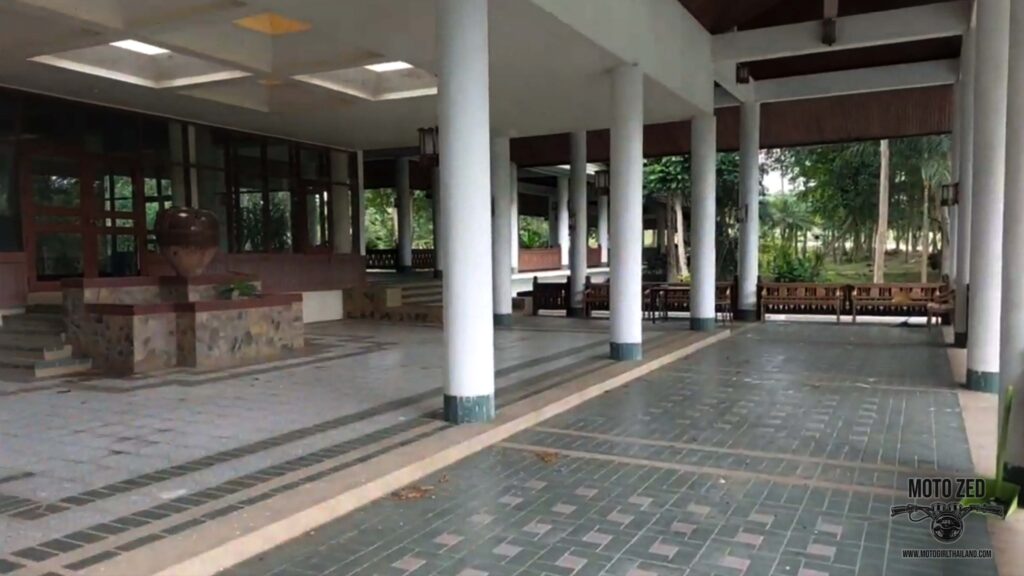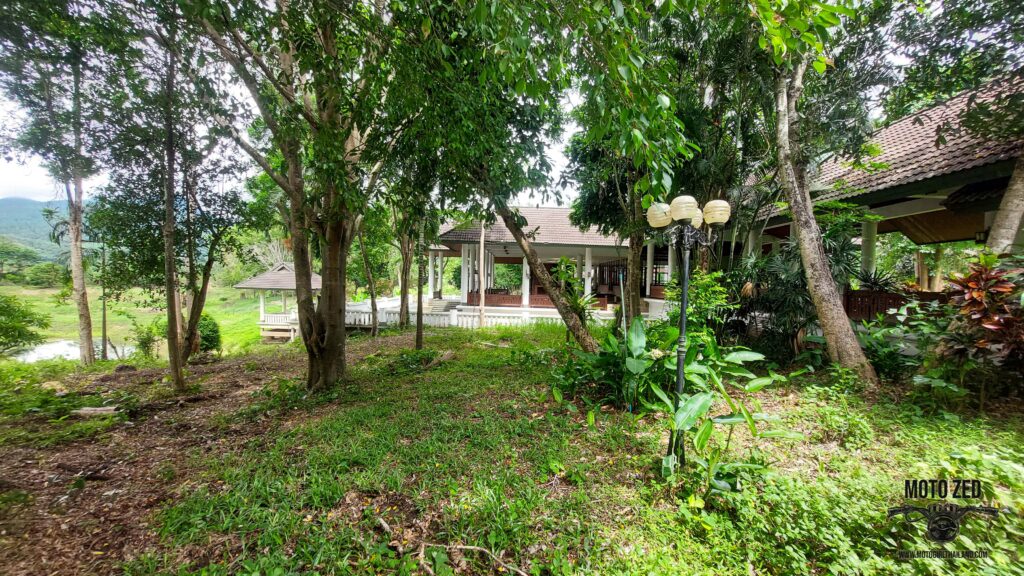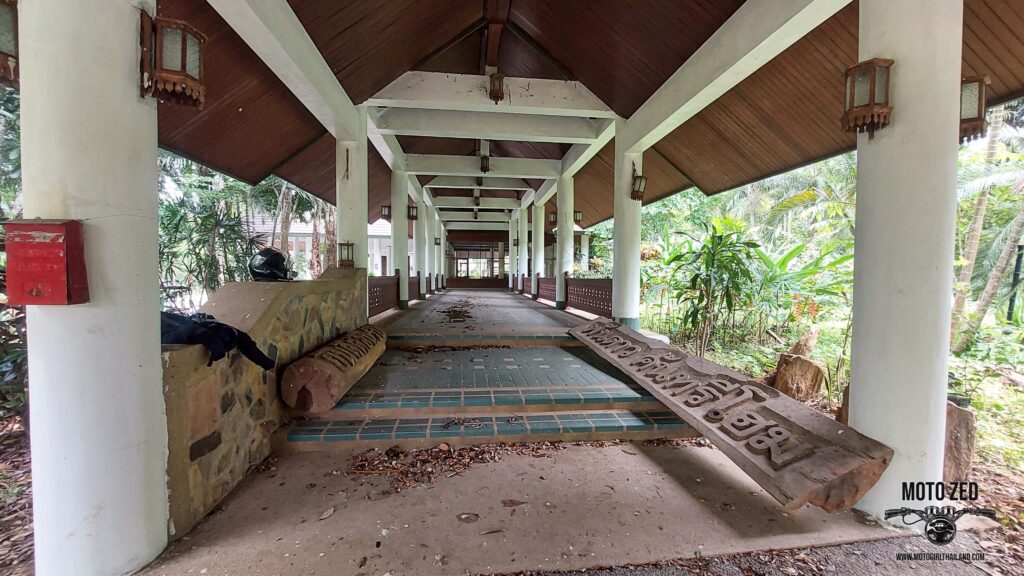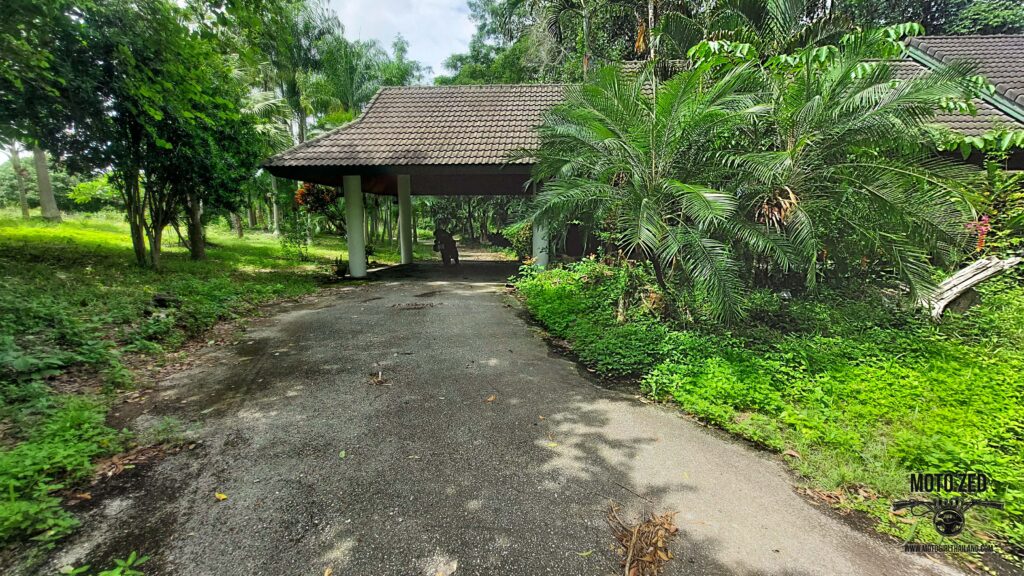 After a wander around the rabbit hole of this complex, I headed out, stopping quickly at an elephant sanctuary before heading to Wat Luang Khun Win.
En-route to the temple is the Karen Eco Lodge. I didn't stop in, but I will do some other time as it looks interesting.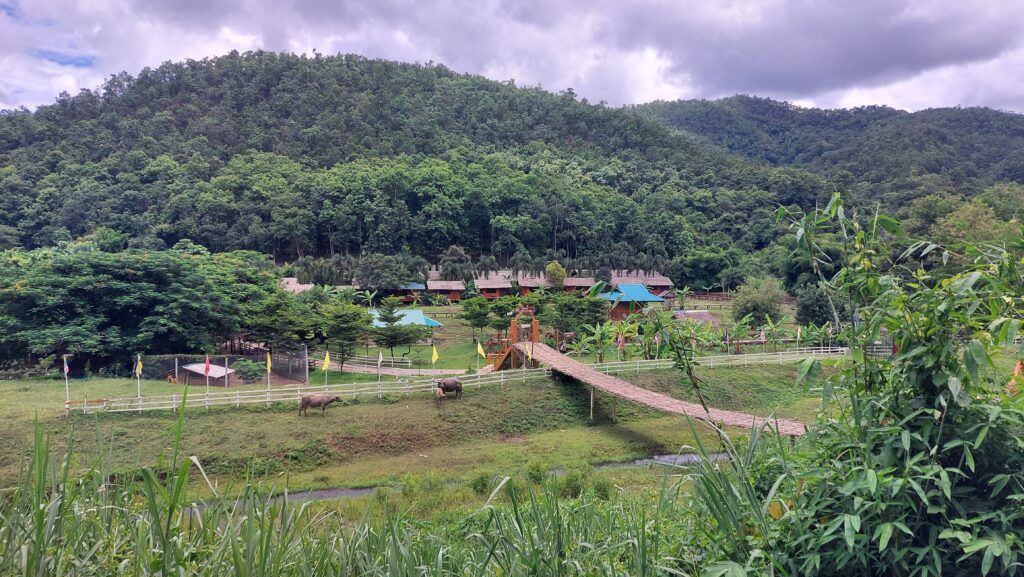 The route to the temple was a little muddy in sections but mostly graded dirt and broken up road. It wasn't bad at all, but I was nervous about it raining hard as I am not so confident on dirt.
(…a previous trip report of visiting this temple via Samoeng, is HERE, which is a much more off-road ride.)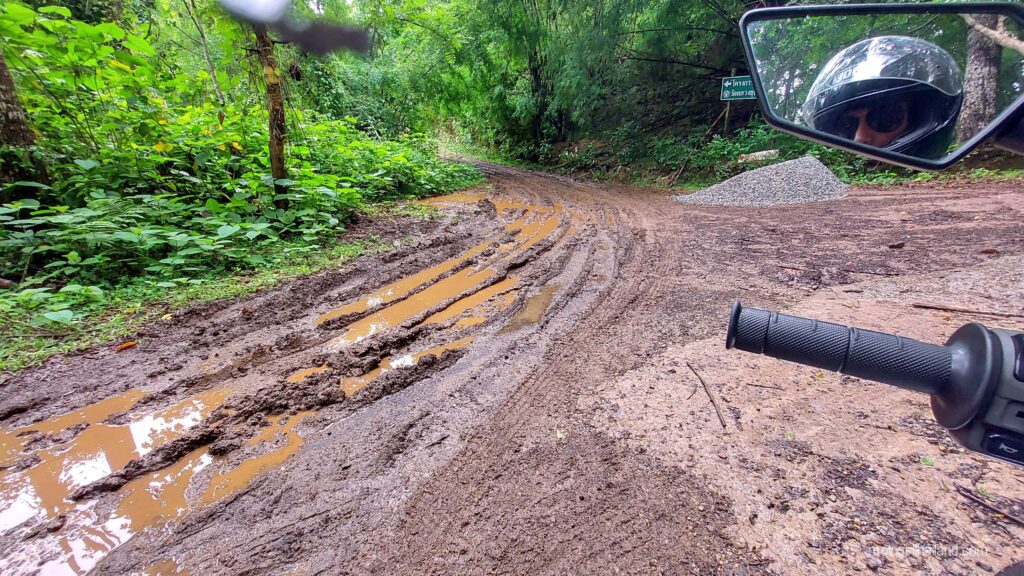 When I arrived at the temple, it was as beautiful as always.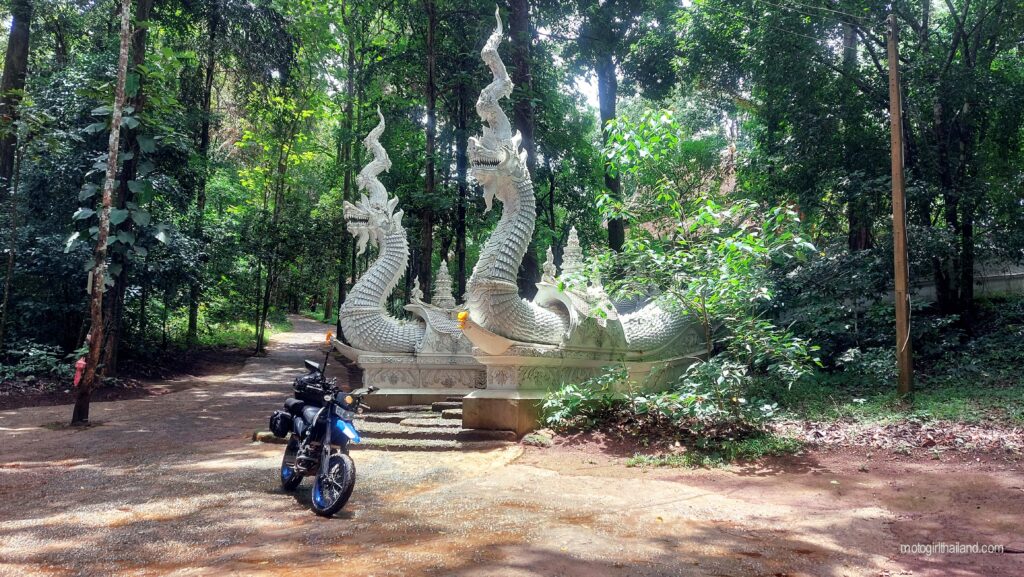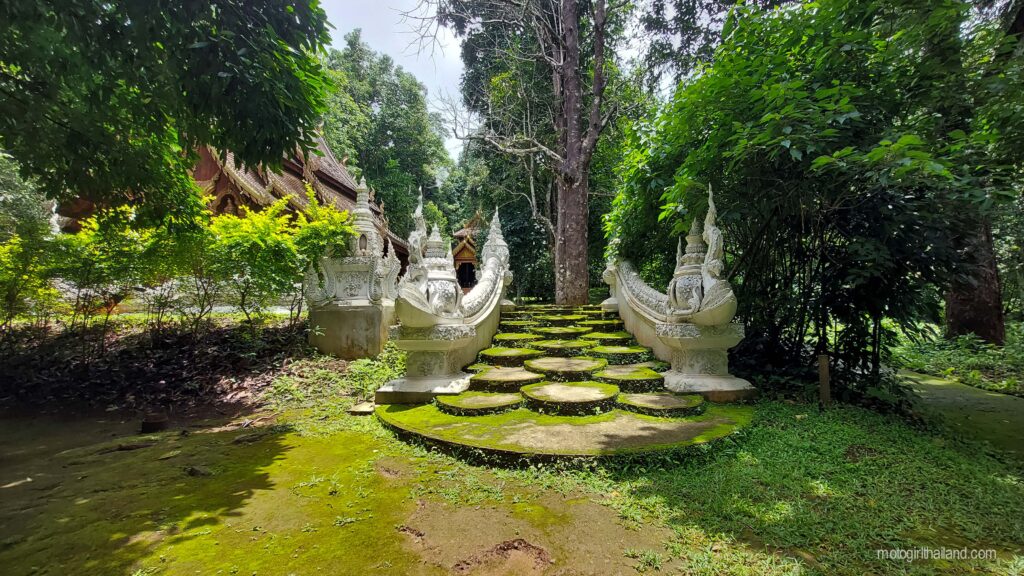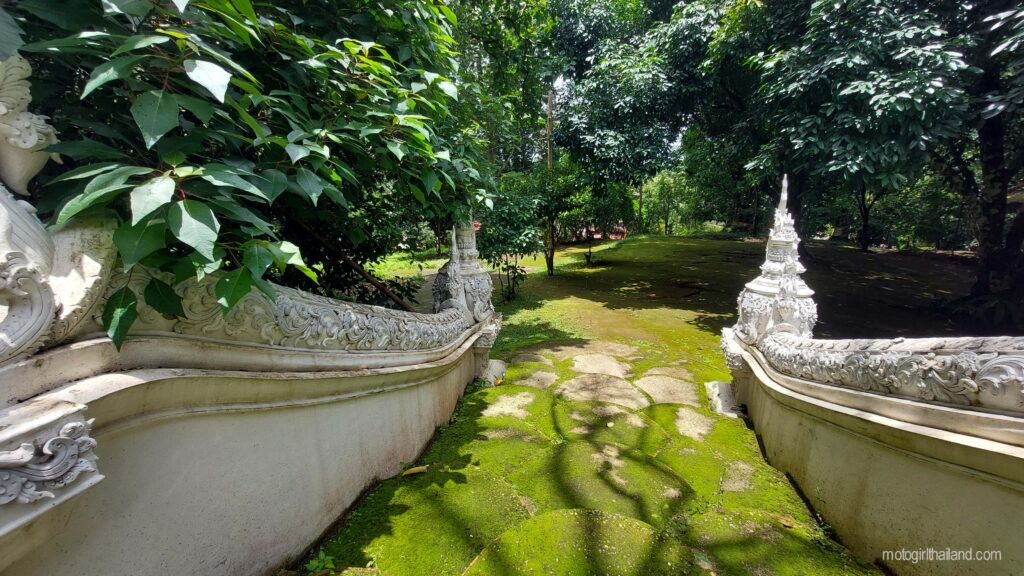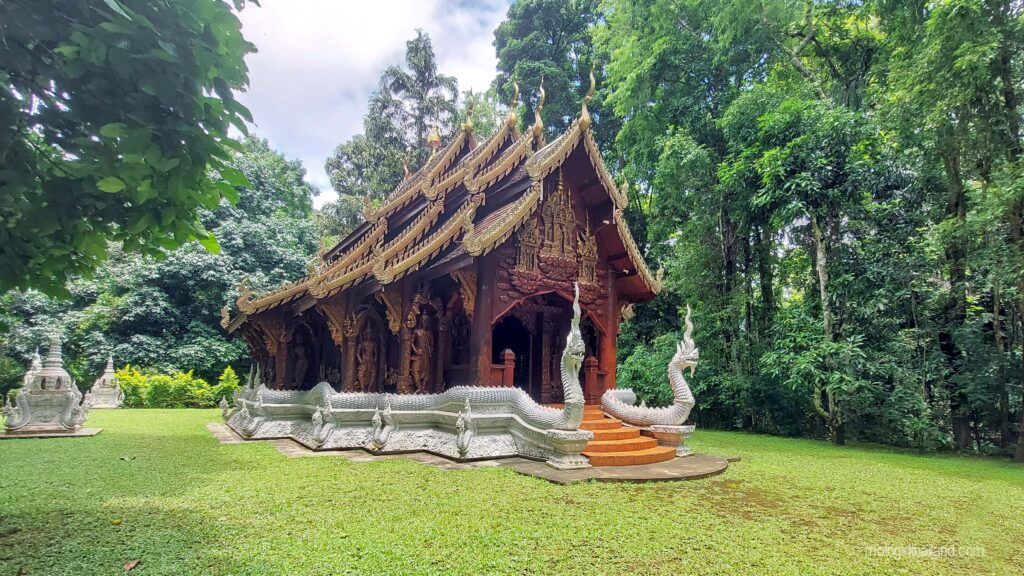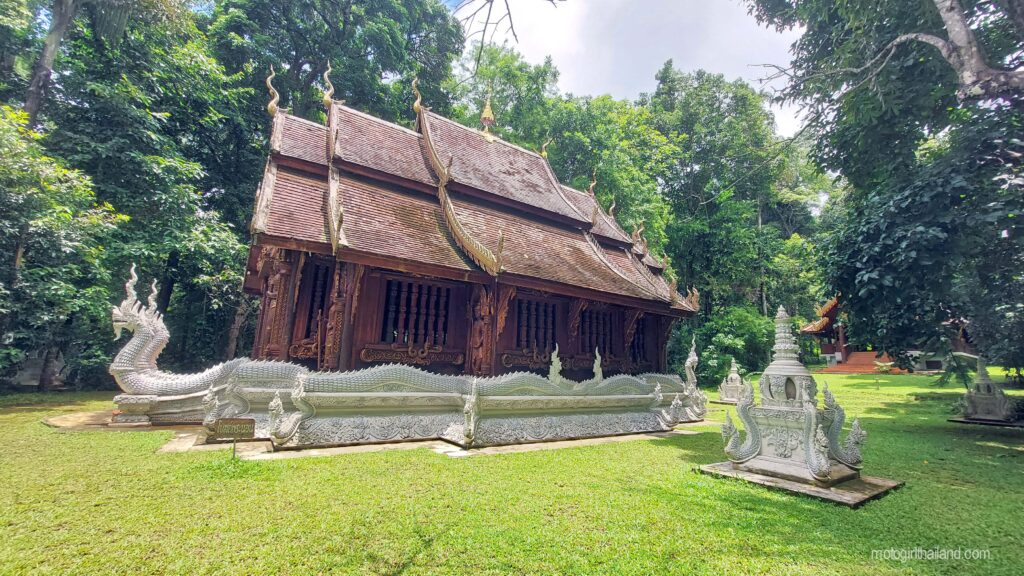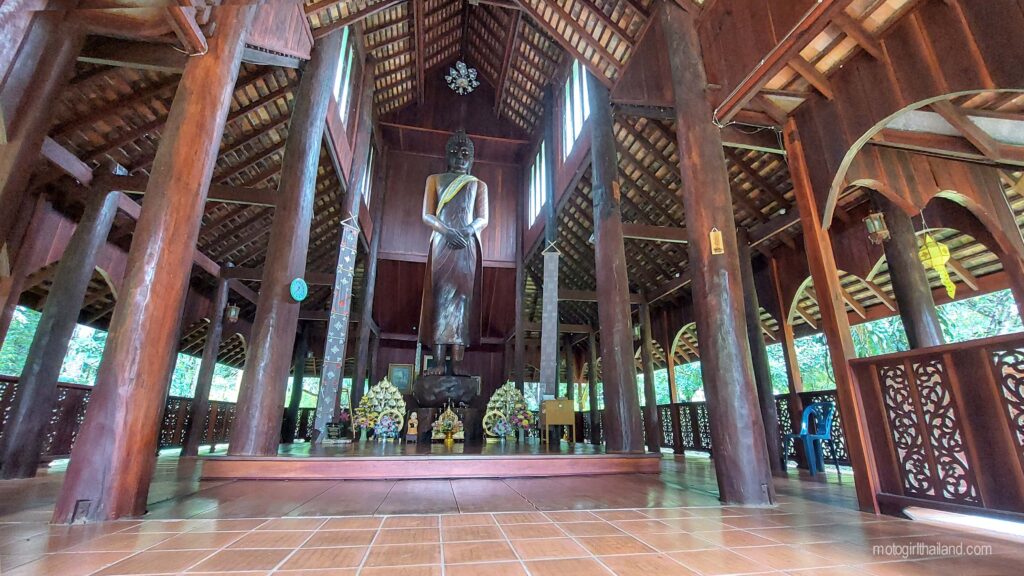 Video of this ride and the route condition:
Next, I planned to head to the giant Buddha at Phra That Si Somdej Phra Phutthachinwong. Rain was on it's way though and I wanted a cool drink too, so I stopped off first at
Coffee with Elephants
on the R1013. It was good timing because the rain did come down heavily, including some very dramatic thunder. It went on for quite a while, but I had good company.
Now…this place does say that it is an ethical Elephant camp, but I really don't know the details. The elephants looked quite forlorn just tethered up standing in the rain…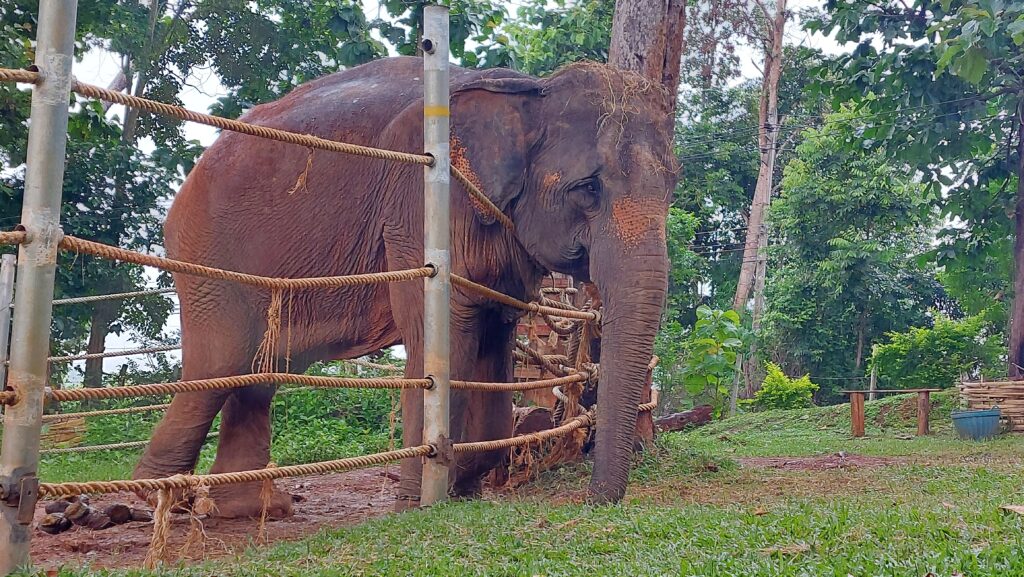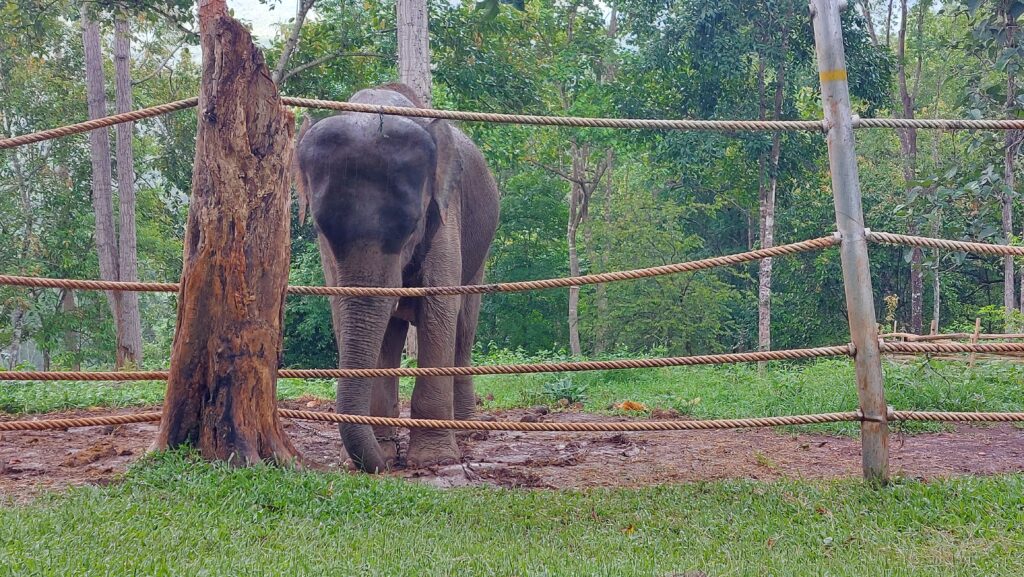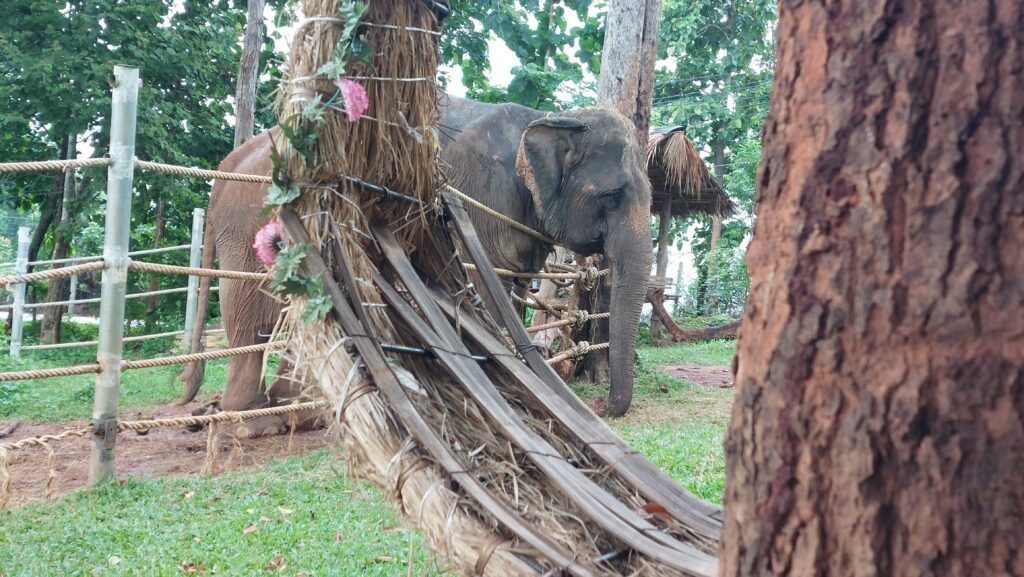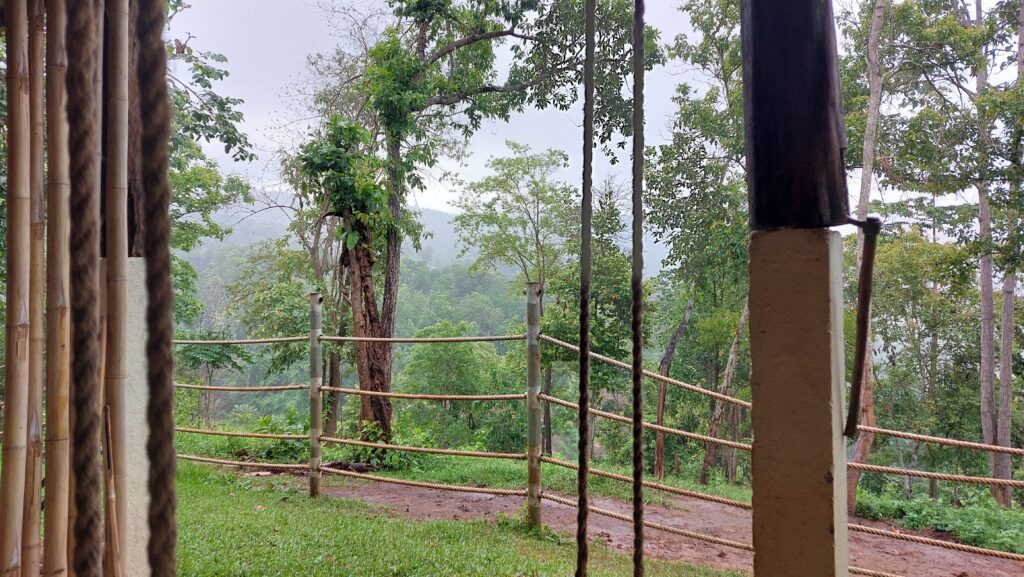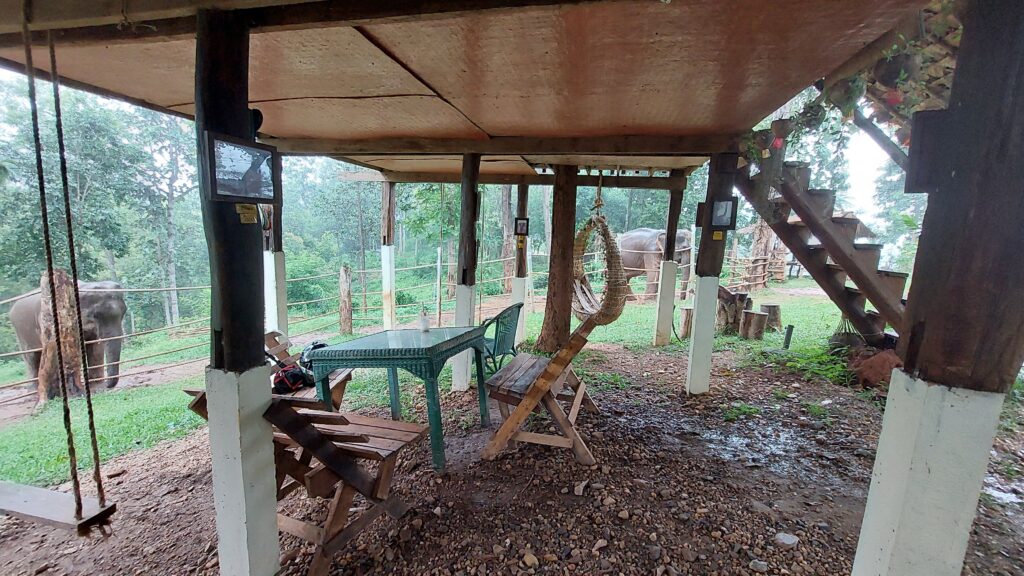 I fed them a couple of bunches of bananas and headed off once the rain cleared up.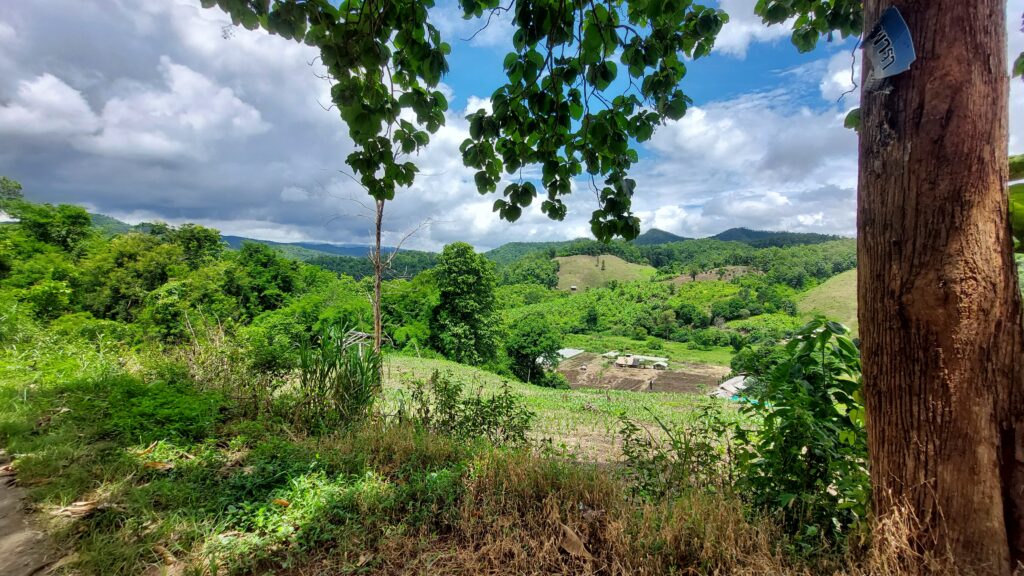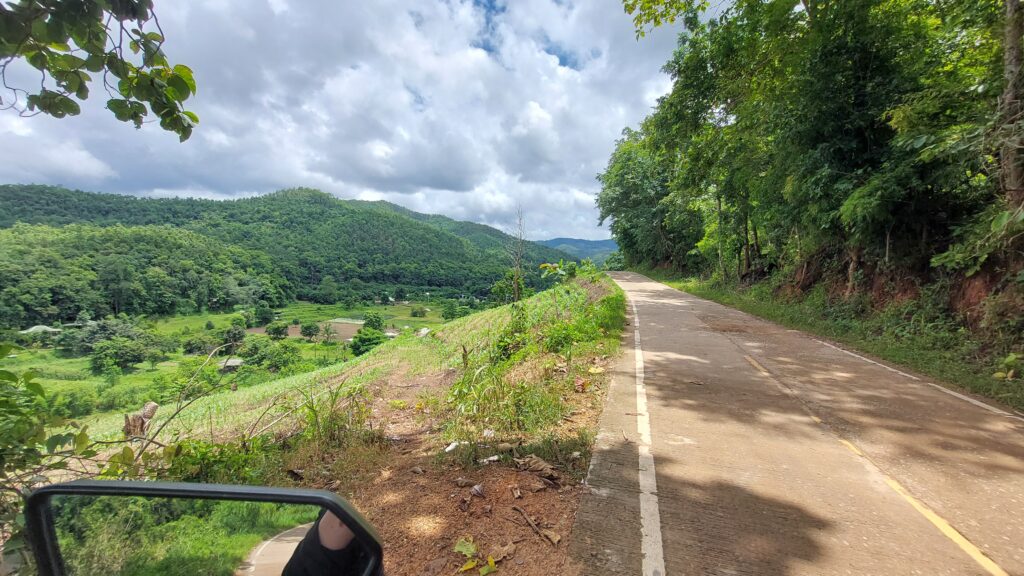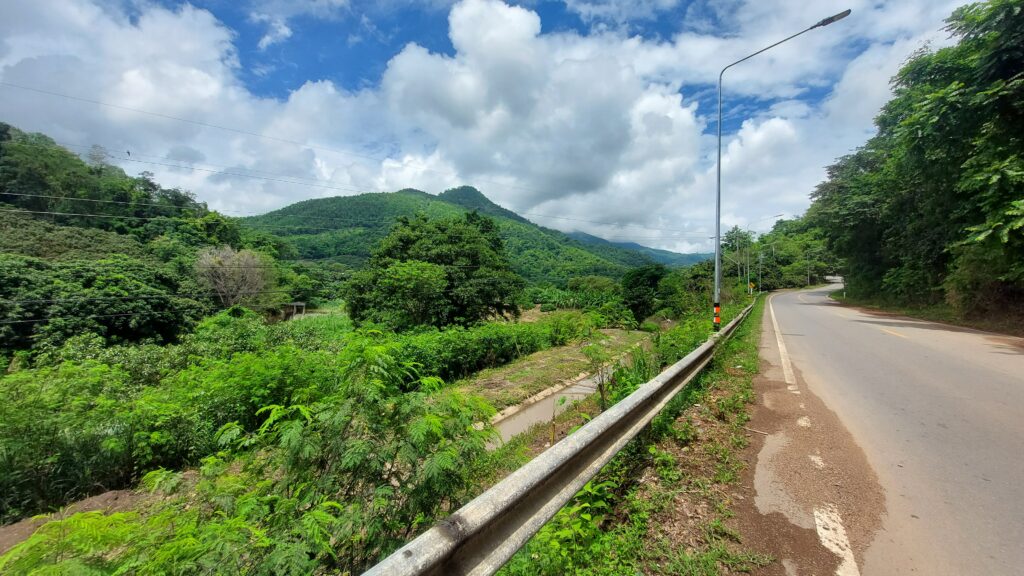 My next stop to check in on the progress of the fantastic mural inside the giant
Buddha at Phra That Si Somdej Phra Phutthachinwong
, on the R4053.
I have a previous video of the mural HERE and another video of the walls when they were white, HERE.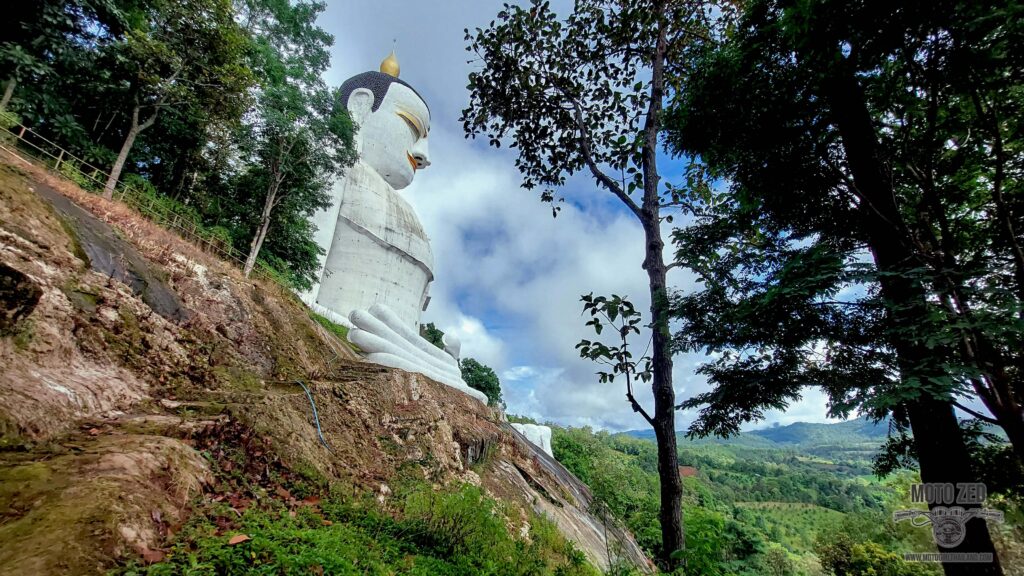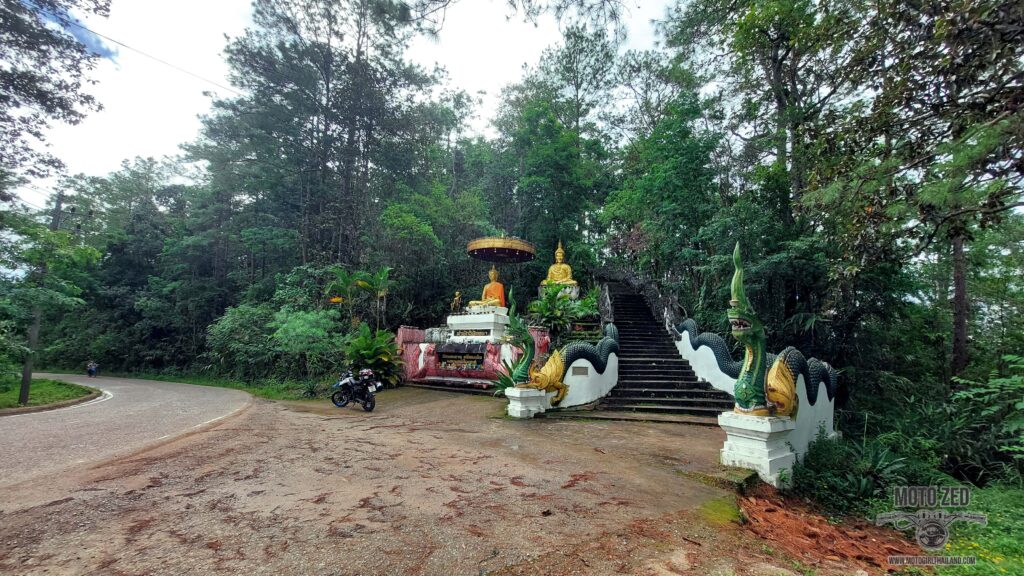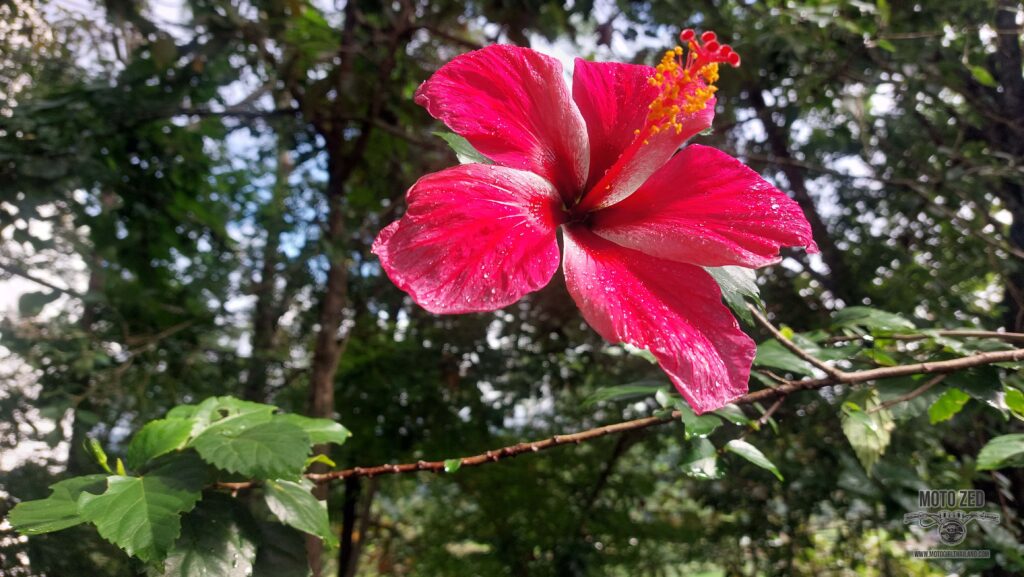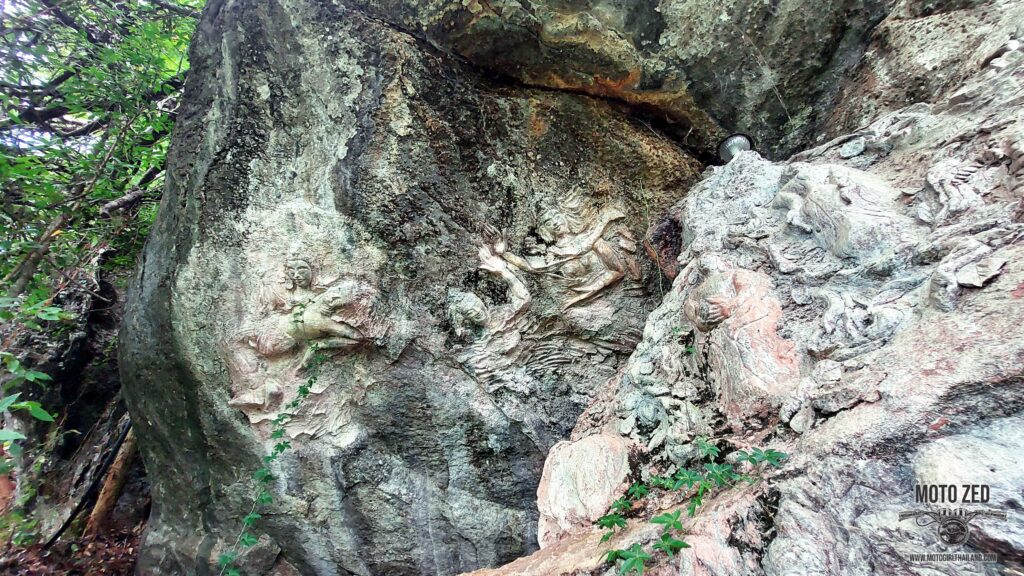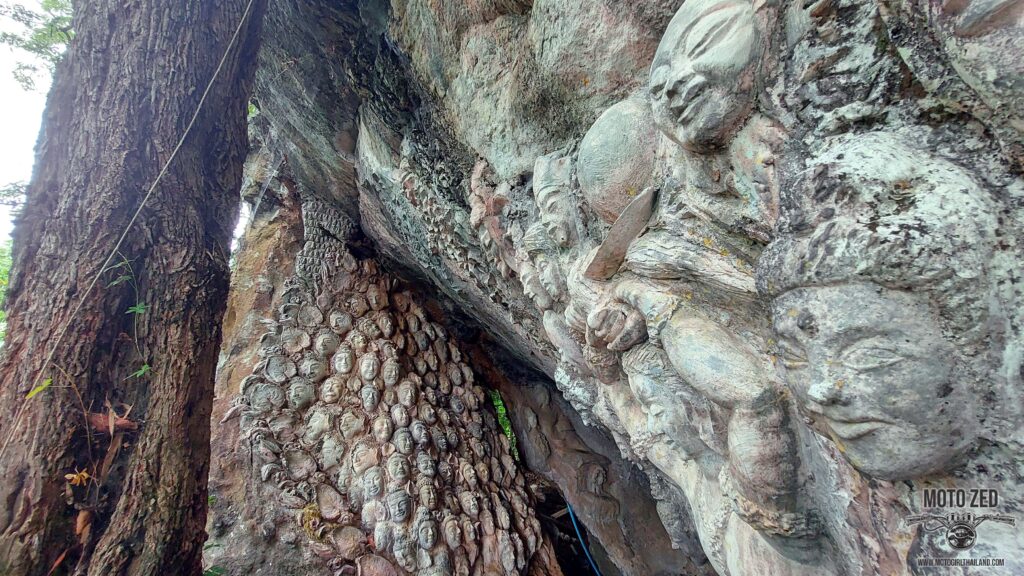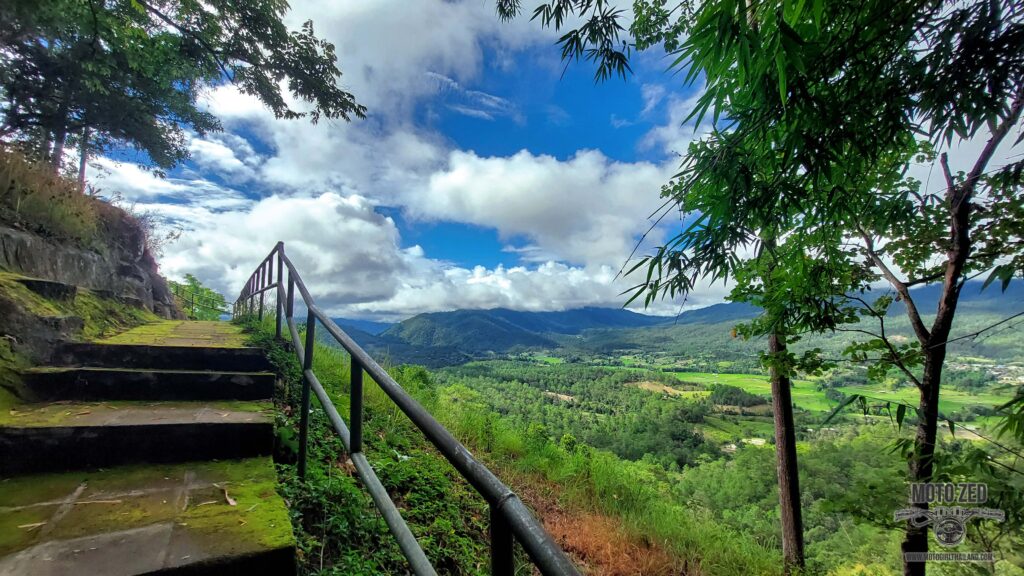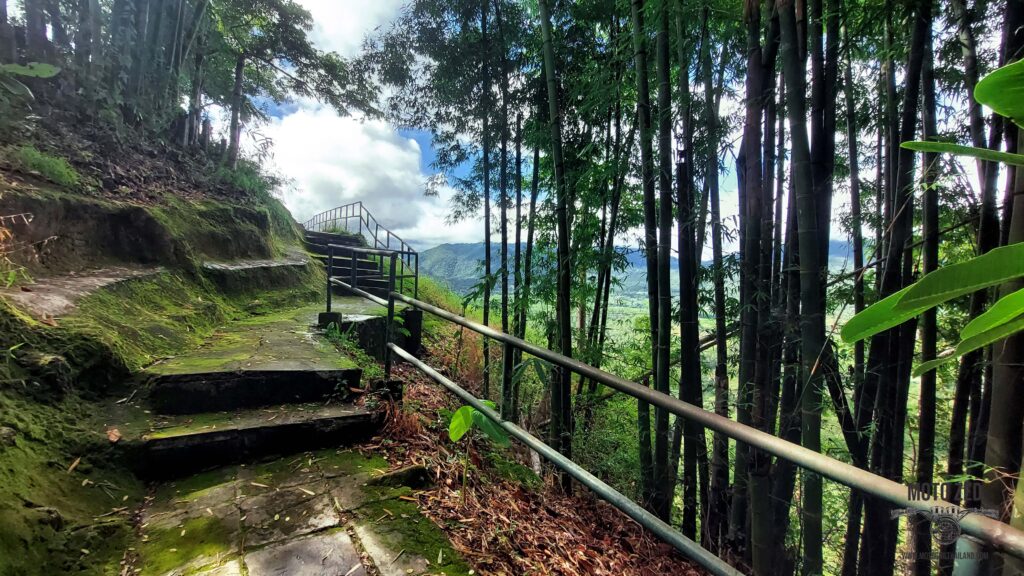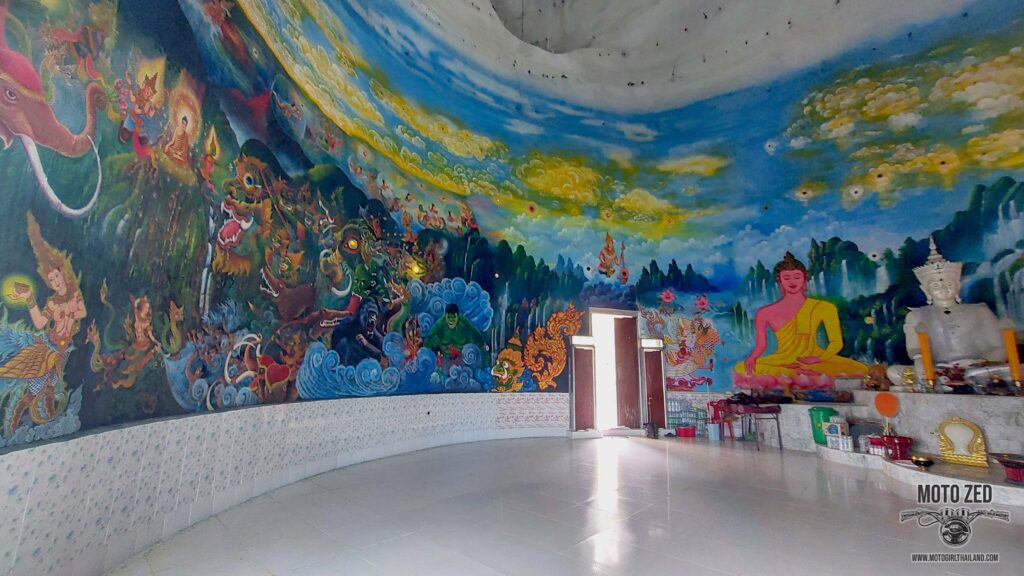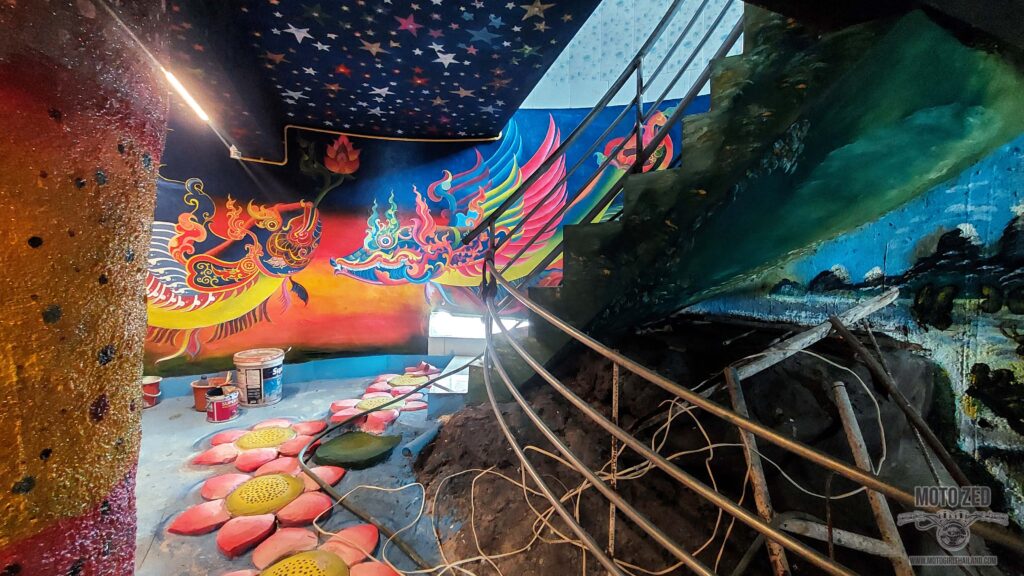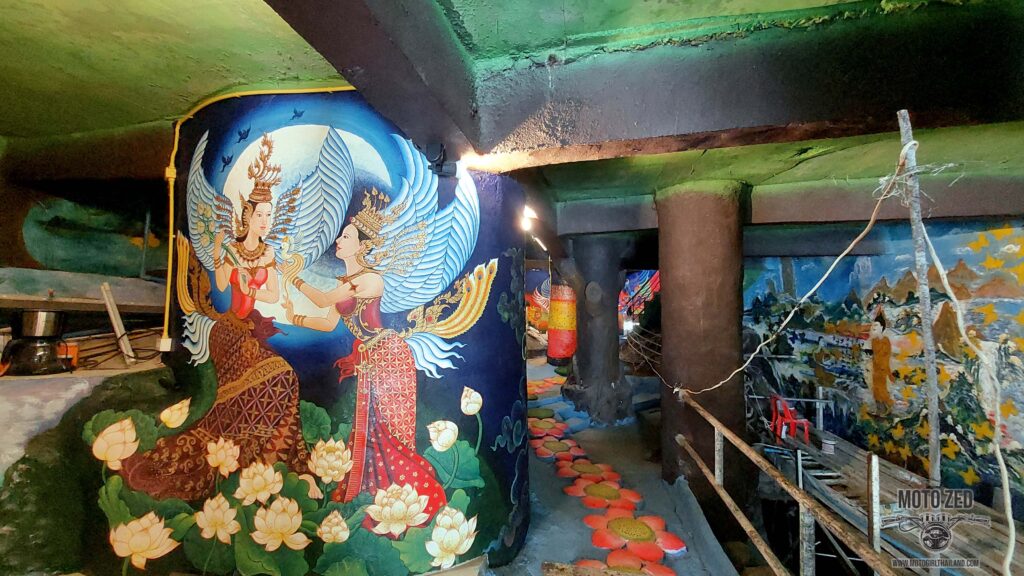 After enjoying the giant Buddha, the grounds and the spectacular view, I headed off towards Doi Inthanon, with just a few photo stops along the way.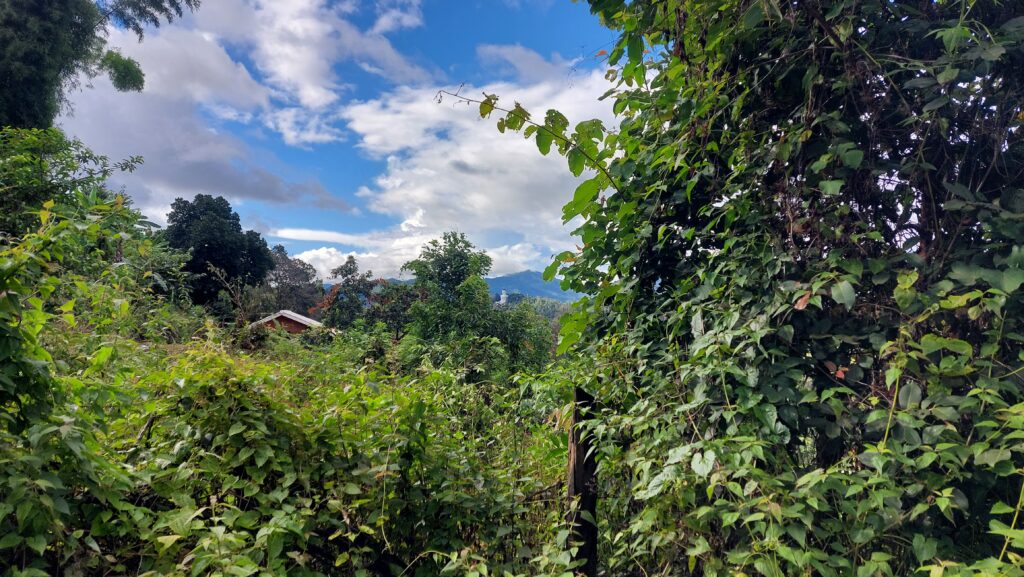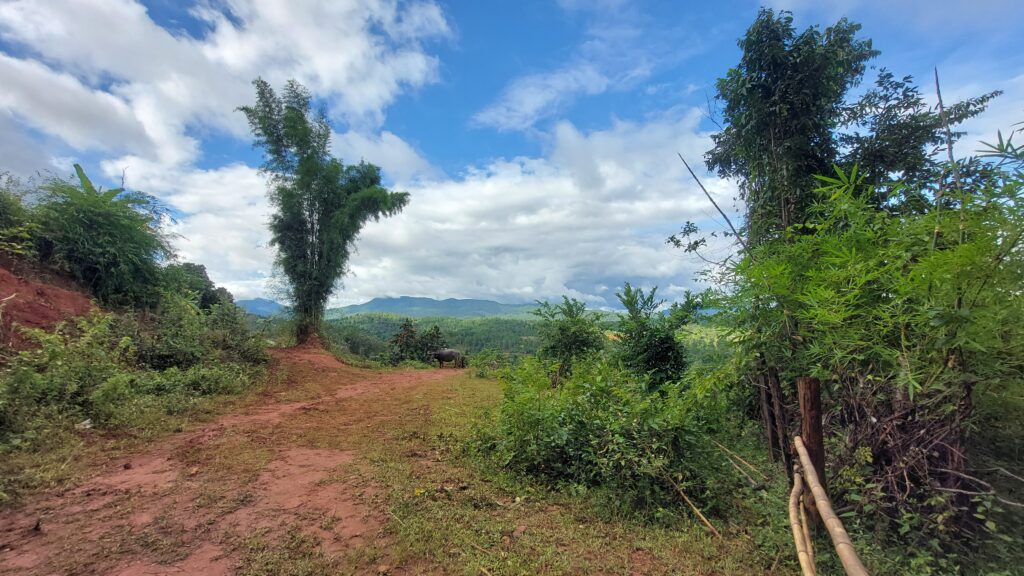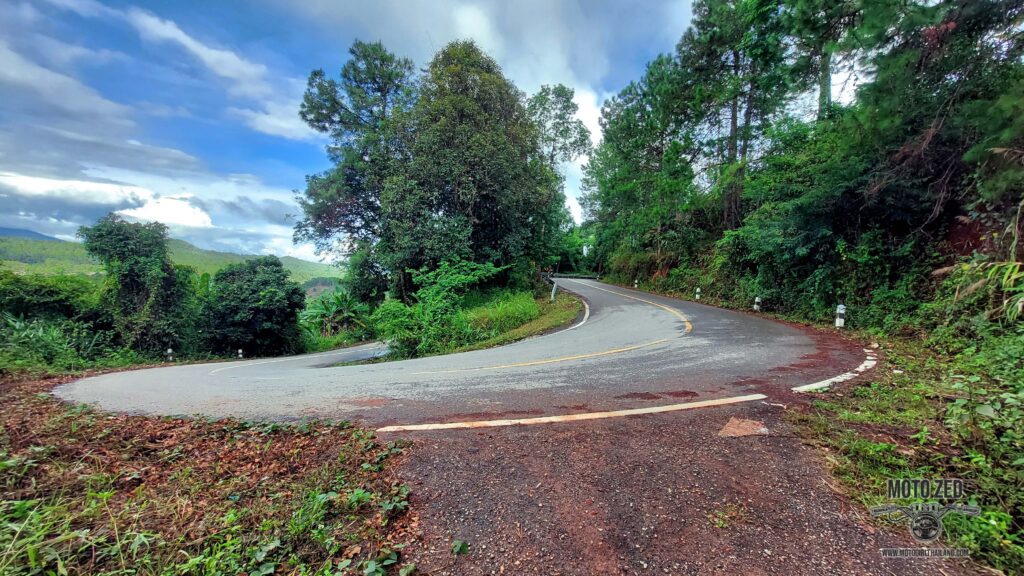 What a fabulous road!
The R1284 back route to Doi Inthanon is always fabulous!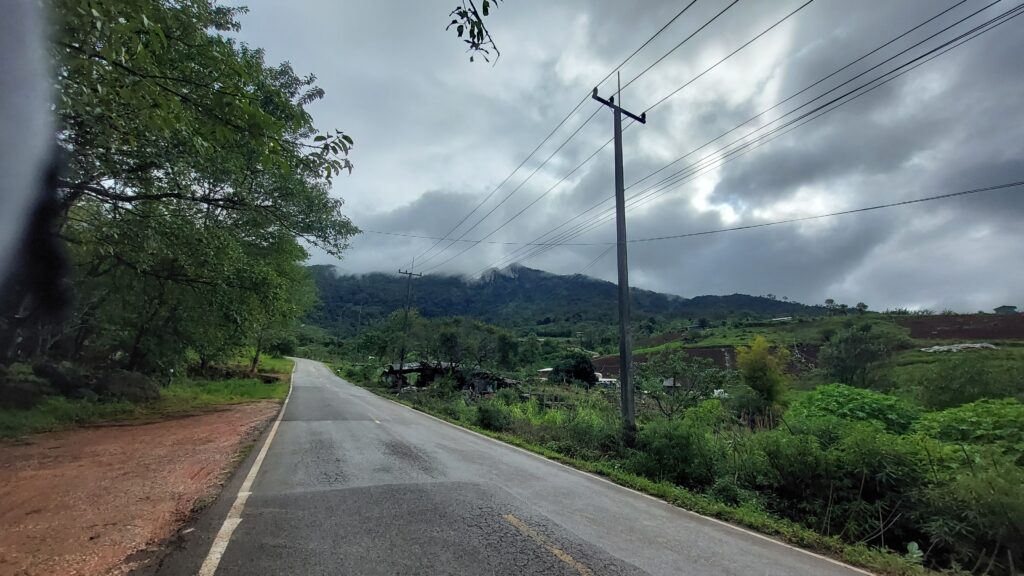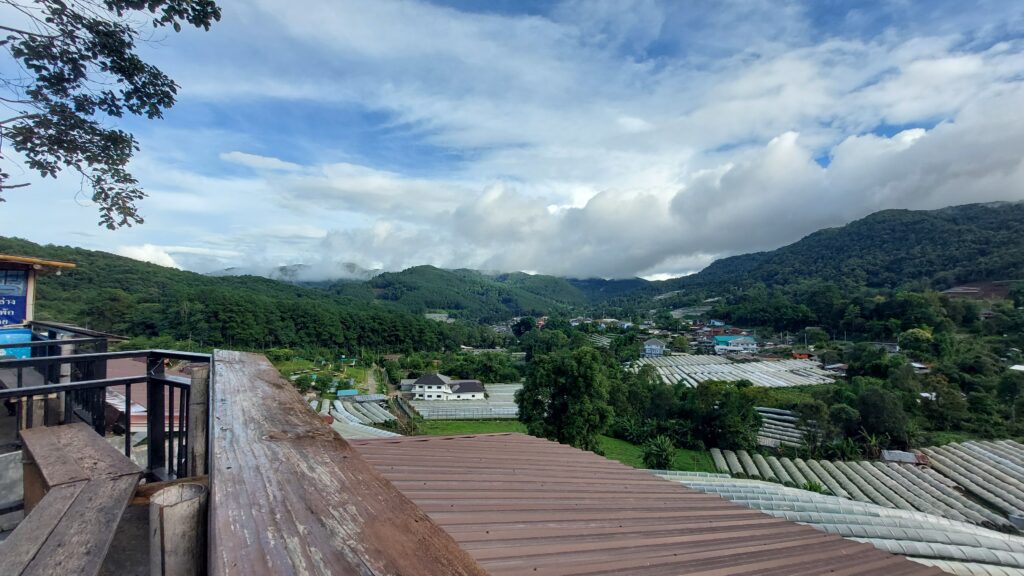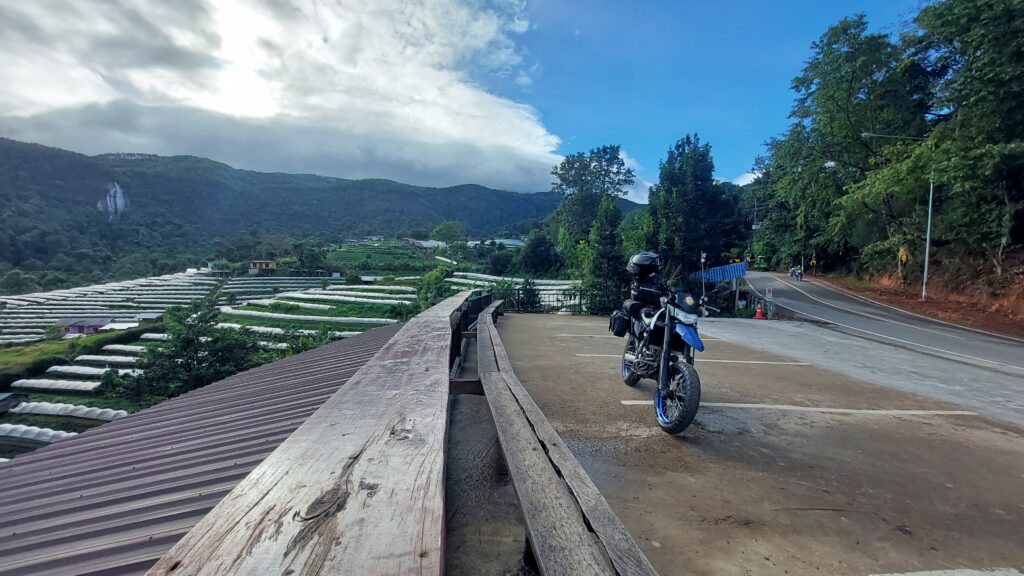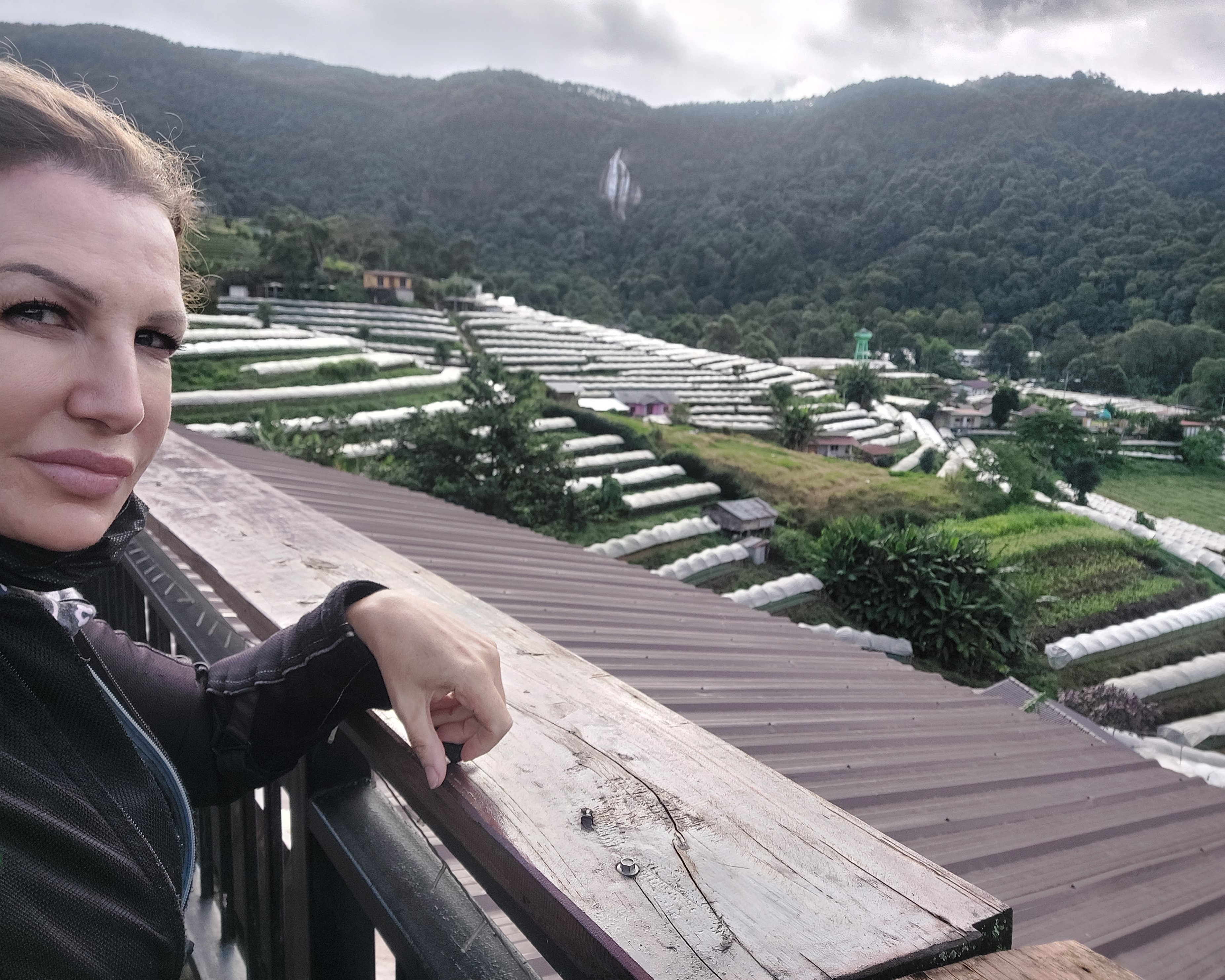 From this point on it was just ride ride all the way home.
All in all it was a fantastic day out with lots of amazing sights and scenery, on some really great routes and roads!
Hope you enjoyed the trip report.