DAY 1
- Took off for a mini 2 day trip. Chiang Mai to Muang Khon, then to Pai via Huai Nam Dang. Other than a few tricky rock and rut spots the trails where sweet. Pai is a madhouse. Took me 5 trys before I found a room and was over charged 150 baht. Damn high season.

DAY2
Pai to Weiang Heang to Muang Khong via Ban Ngoo(':arrow:') Was told the Sappong to Pai with Weiang Heang option had been bulldozed. I figured it couldn't be that bad. It WAS!! Heaps of loose rocks was like riding on marbles. Should smooth out soon though. Actually it wasn't that bad, I'm just a pussy.
The Ban Ngoo river crossing was finally avoided. First time for me. Dont know if anyone else and rode over that narrow ledge? The trick is (going north to south) running with your bike in first gear up the steep rocky part. You need two people. One the steer and one to push and hold it from falling back in case you stall. I dont think its possible to ride it. My first go wasn't that good. I stalled afew times and almost lost it. The second bike was a piece of cake (I ride with people that require me, with a mending hip and torn knee ligaments) to do the hard tricky work. Find your line and run with it. After that there just one more spot with a tree trunk that needs a dismount. Other than those things it was smooth sailing. Not as nice a trail as I remember it from last year, still pretty nice though.
The ride out from Muang Khong to Chiang Dao was epic. We cruised and with a few near misses from oncoming trucks made it even more exciting. We made it from the town to the 107 in 40mins flat!! Coming through Chaing Dao I saw the spot I broke my hip last year. I was careful not to drift into worry, remorse or morbid reflection. It was a great 2 days. I'm glad I'm out and about and riding again.
Love Dirty
PS- Anyone have a XR250 (or 400) they want to sell?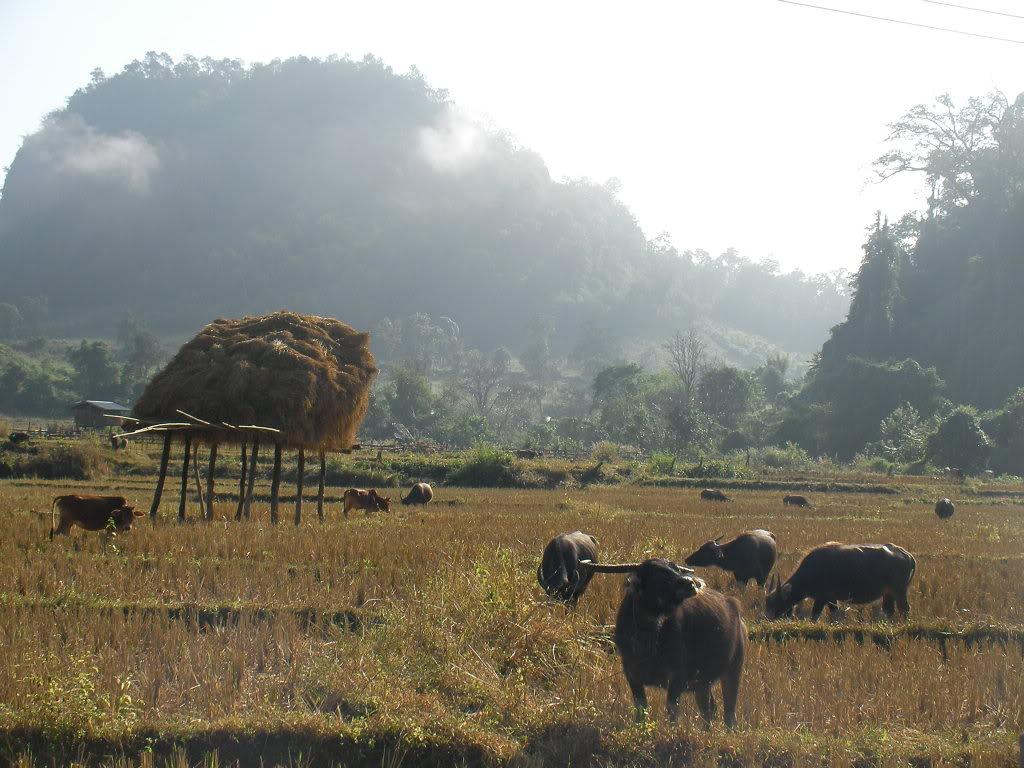 :arrow: :arrow: