Sep 19, 2006
2,394
369
83
60
After Checking Out the Latest Motorshow in Bangkok with Simon and Steven from Phuket I decided we should take a Quick Visit to BritBikes Main Showroom at RCA as I had never been there Yet. We had already had quite a Few Beers before arriving and we No Sooner Turned up and We had the First Class Treatment from Dom and His Staff :shock: Beers were Offered and Not Refused and Lots of Advise was given and Questions answered for Me By "Dom", BritBike Director "Asawin" who is a Hell of a Nice Guy and a Fellow Tiger Rider. Also the Service Manager "Bonpitak" was very Helpful!!!
Here is Dom Hetrakul together with Simon & Steve.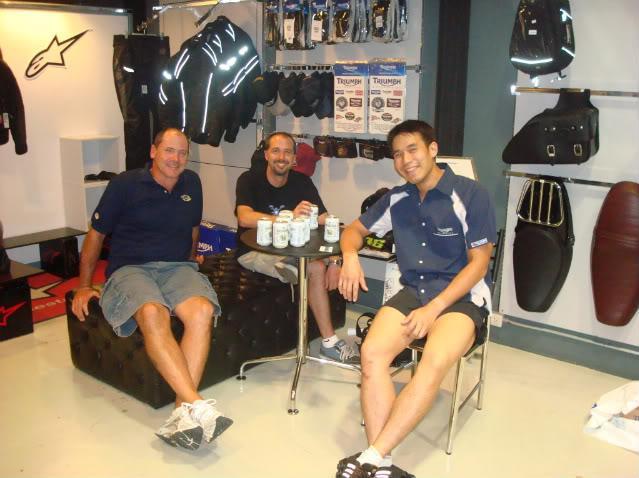 Also a Nice Bonneville with Mag Wheels which I thought was quite Neat!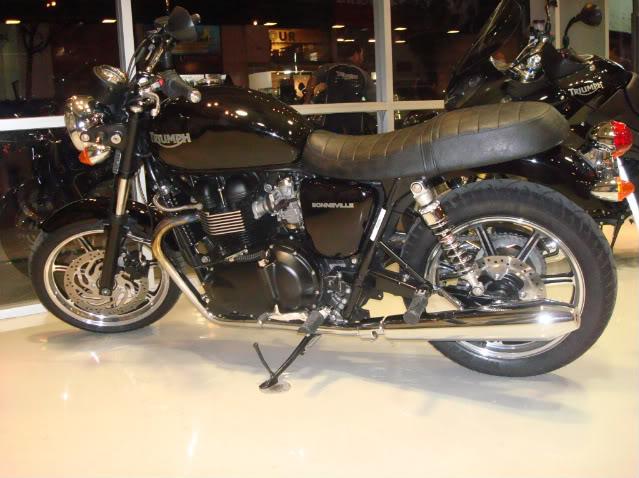 We ended up having a Hell of a Night and not sure How many Beers :?: These Guys are Opening their Phuket Branch During Bike Week there in April so I wish Them All the Success Possible and I am Sure it will Be a Hell of a Party and No Doubt Simon and Steve will be there :wink: Don't Miss it if You get a Chance there are some Great New Triumph Models available and You might Just be Tempted!!! :lol: