We left Moto Bistro around 9:30 am Christmas Eve. Pond wanted to check out the Wat Luang trail as the Thai's call it. Northern Thailand maps shows it as Death Valley.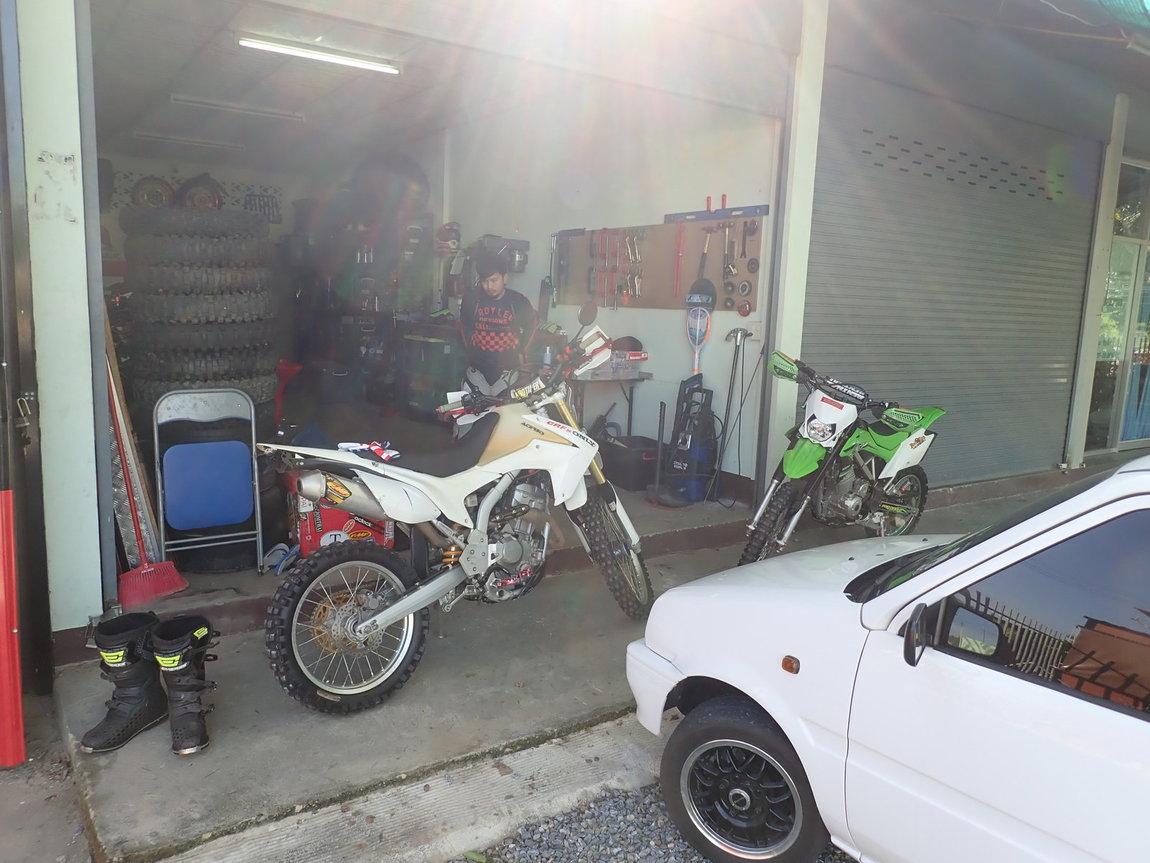 Pond riding his new to him KLX150.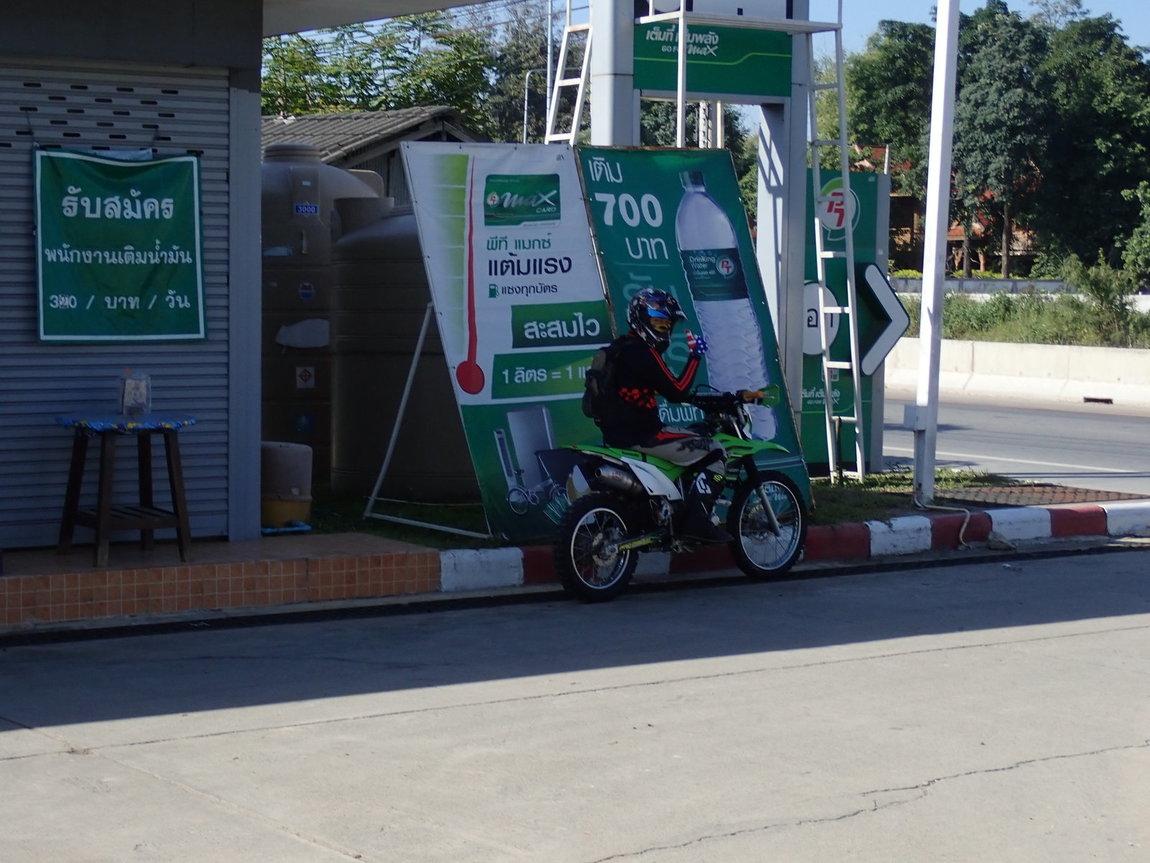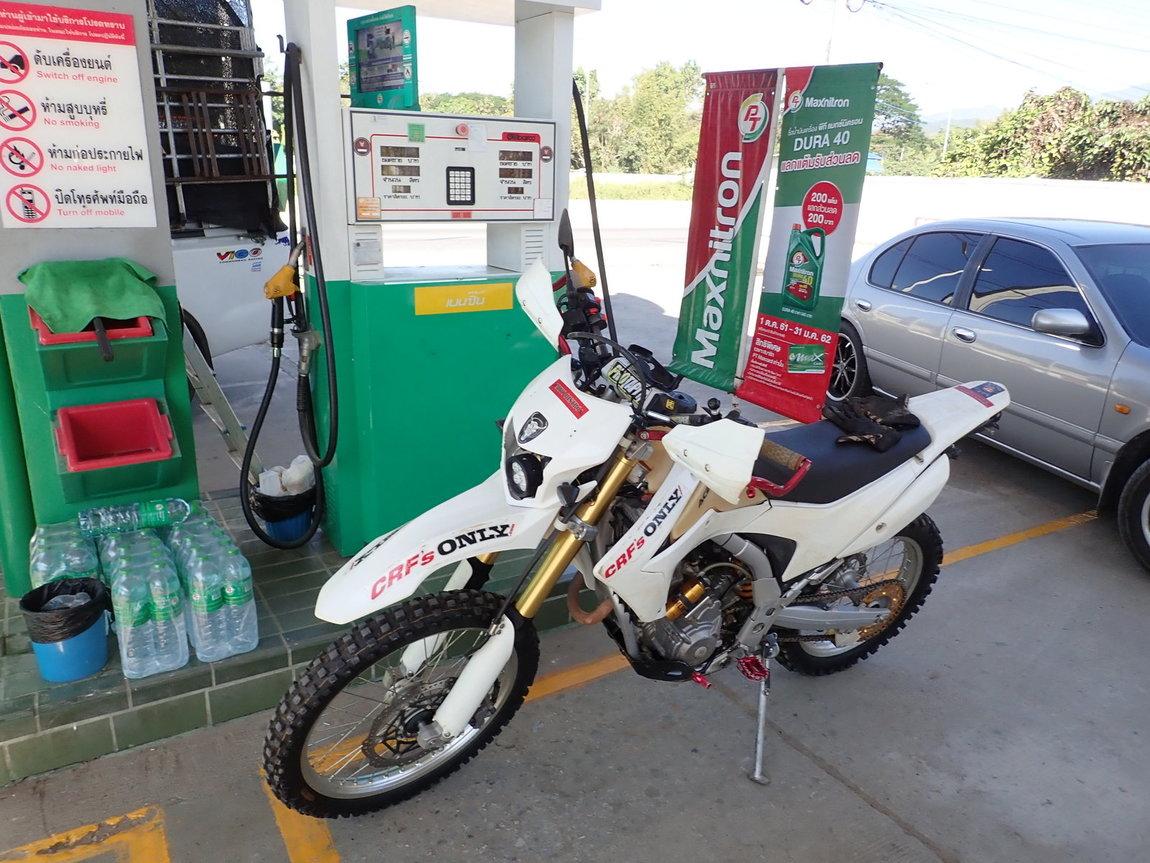 Stop off for some supplies and a little hydrating.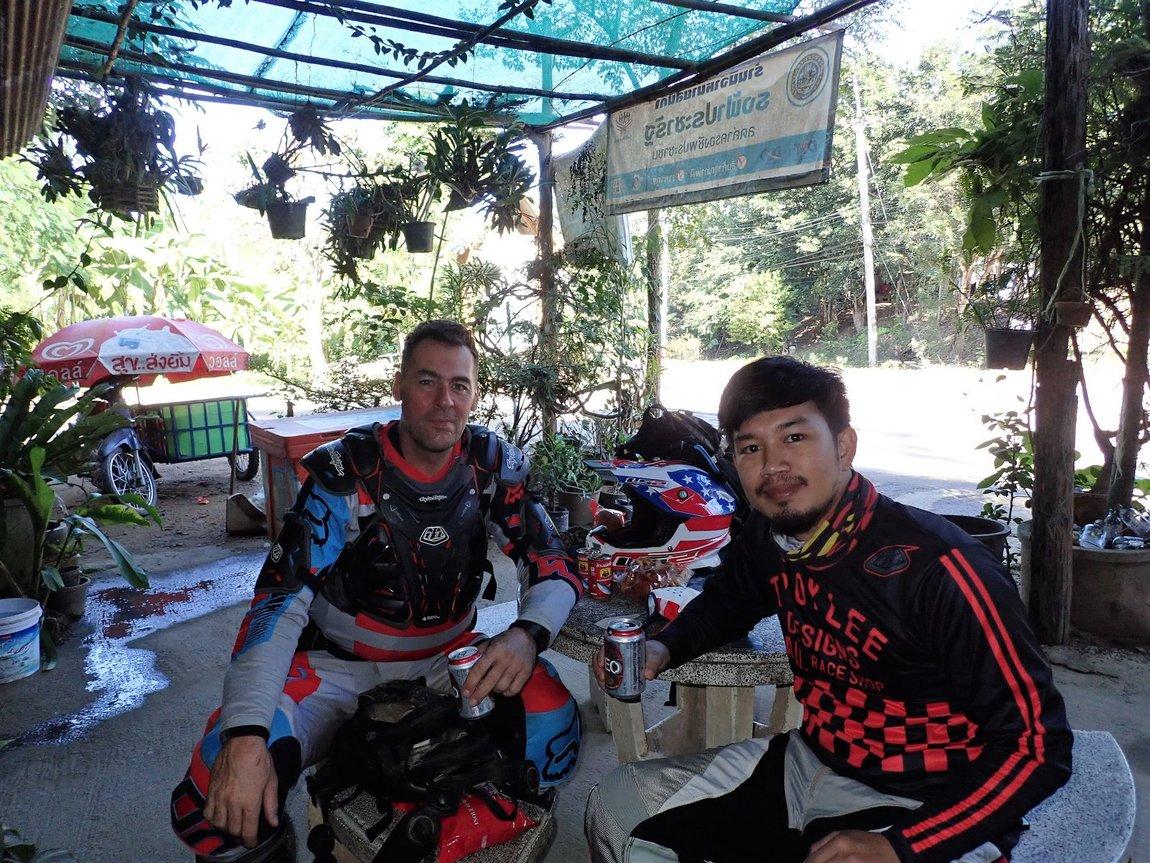 The trails was very dry and the trees still green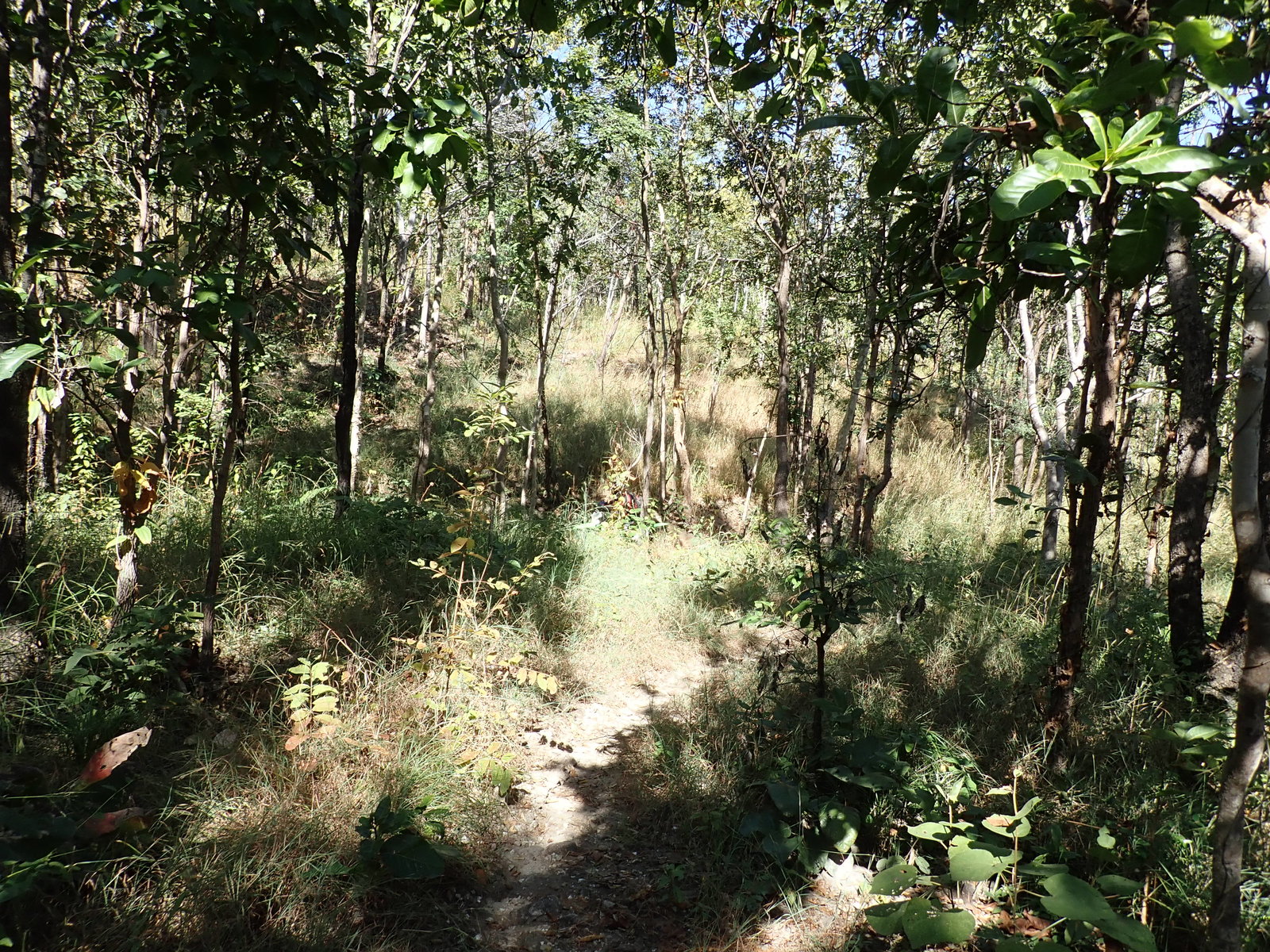 It was a great day to be out riding.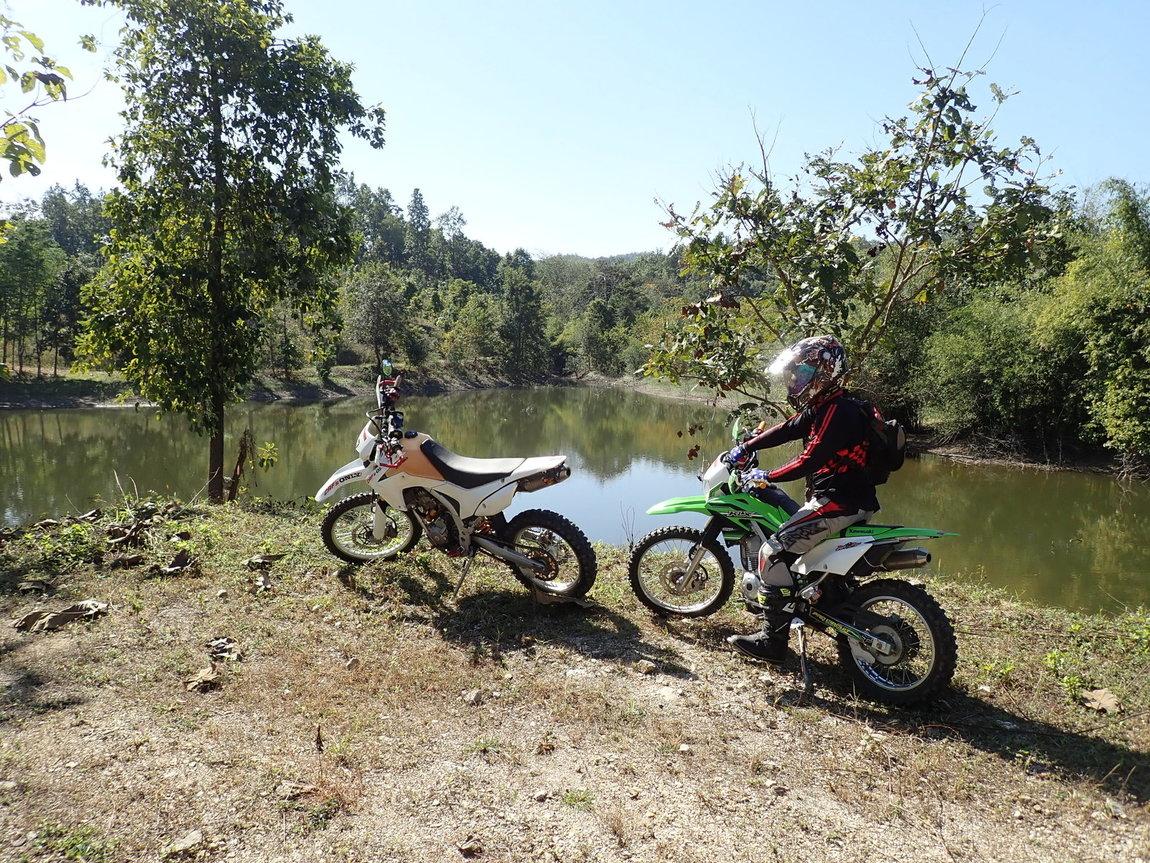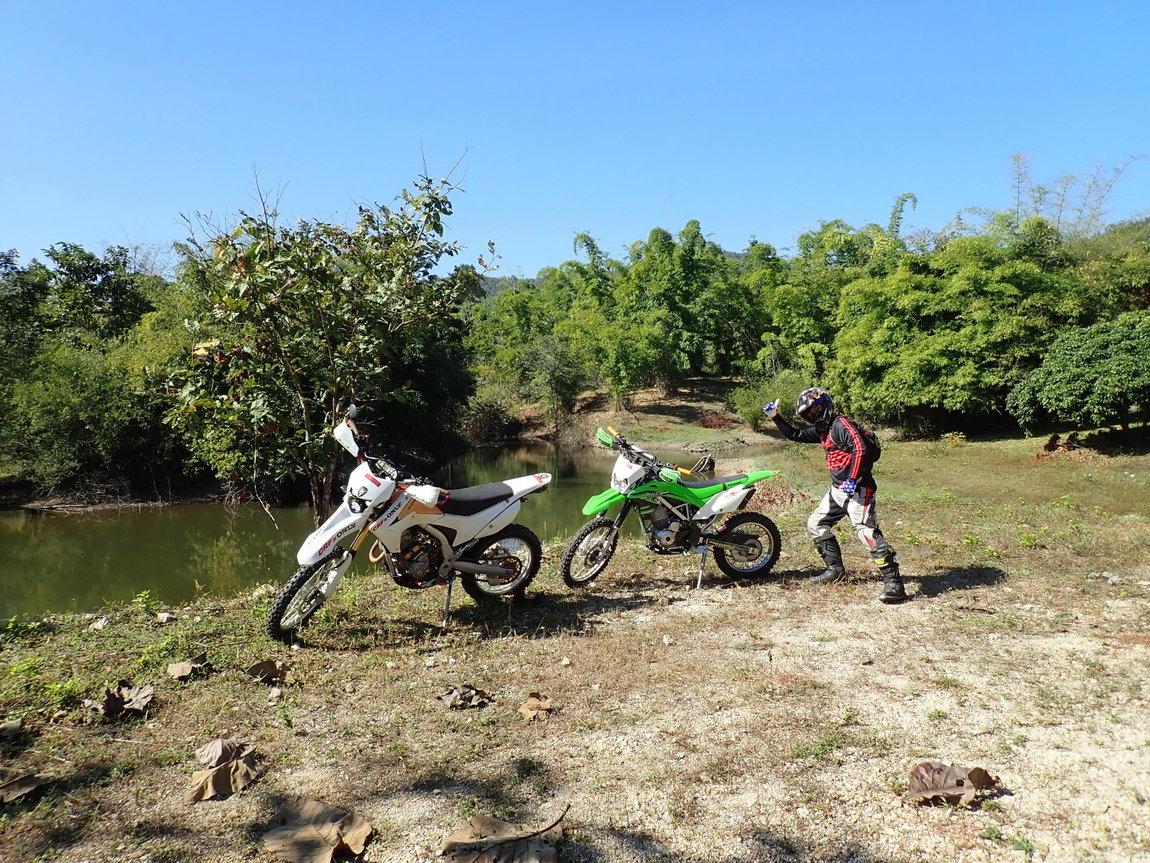 Obkan national park was very quite.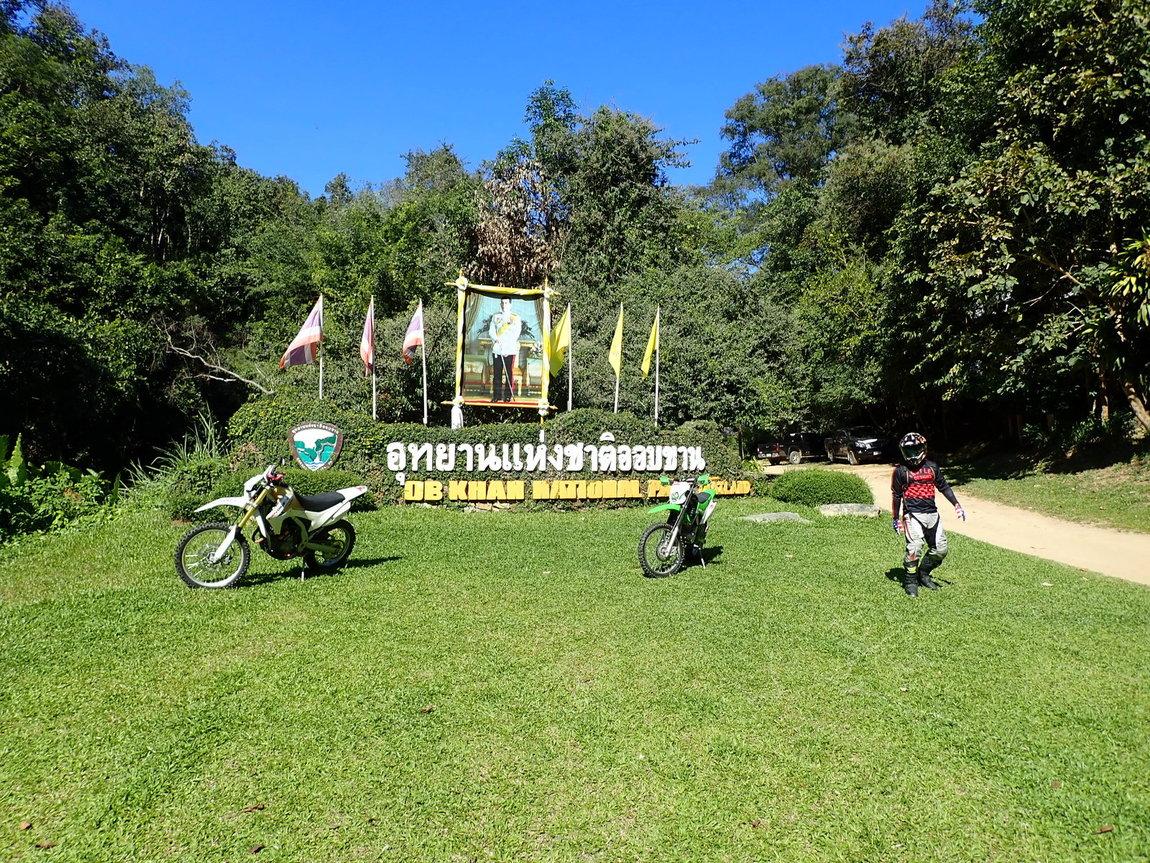 Obkan River was flowing a little more than I expected but we were feeling optimistic.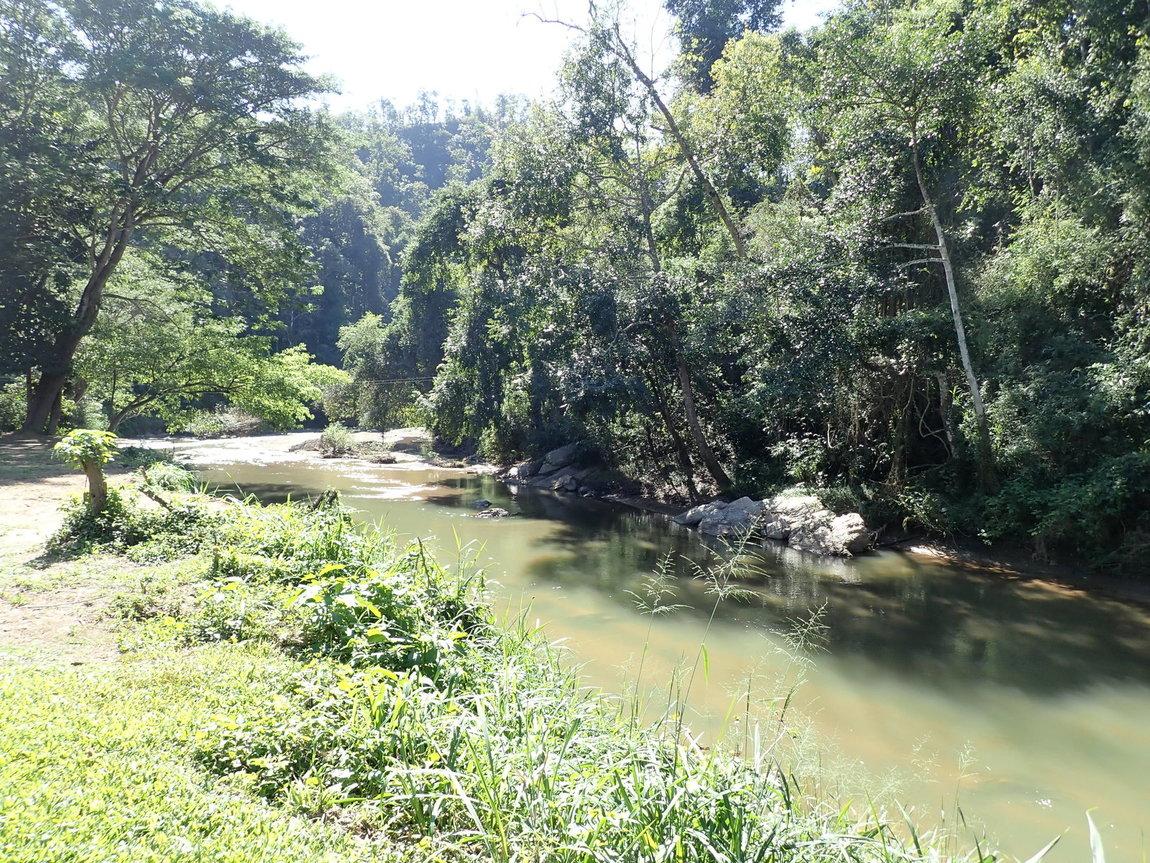 As soon I entered the water and realized how deep it was and thought oh shit the 150KLX is going to have a problem. I turned around and Pond was already submarining through. Lucky the deep section was narrow and the bike made it through the deepest portion before stalling just as he climbed out the other side. Thankfully, the bike fire back up and he was able to ride and push it out. The sand was super soft under the water making it difficult to get any traction. Love my new Olympus TG-5 camera, it powers up and ready to shoot amazingly quick.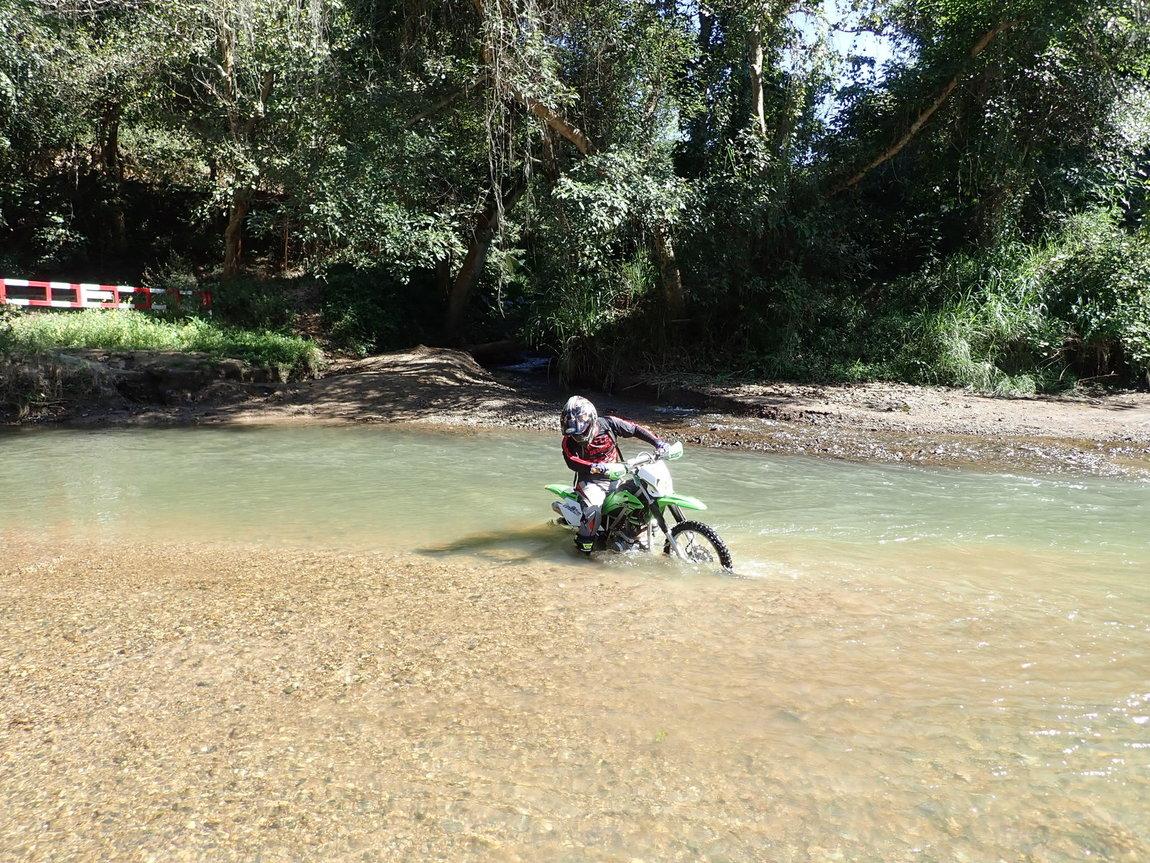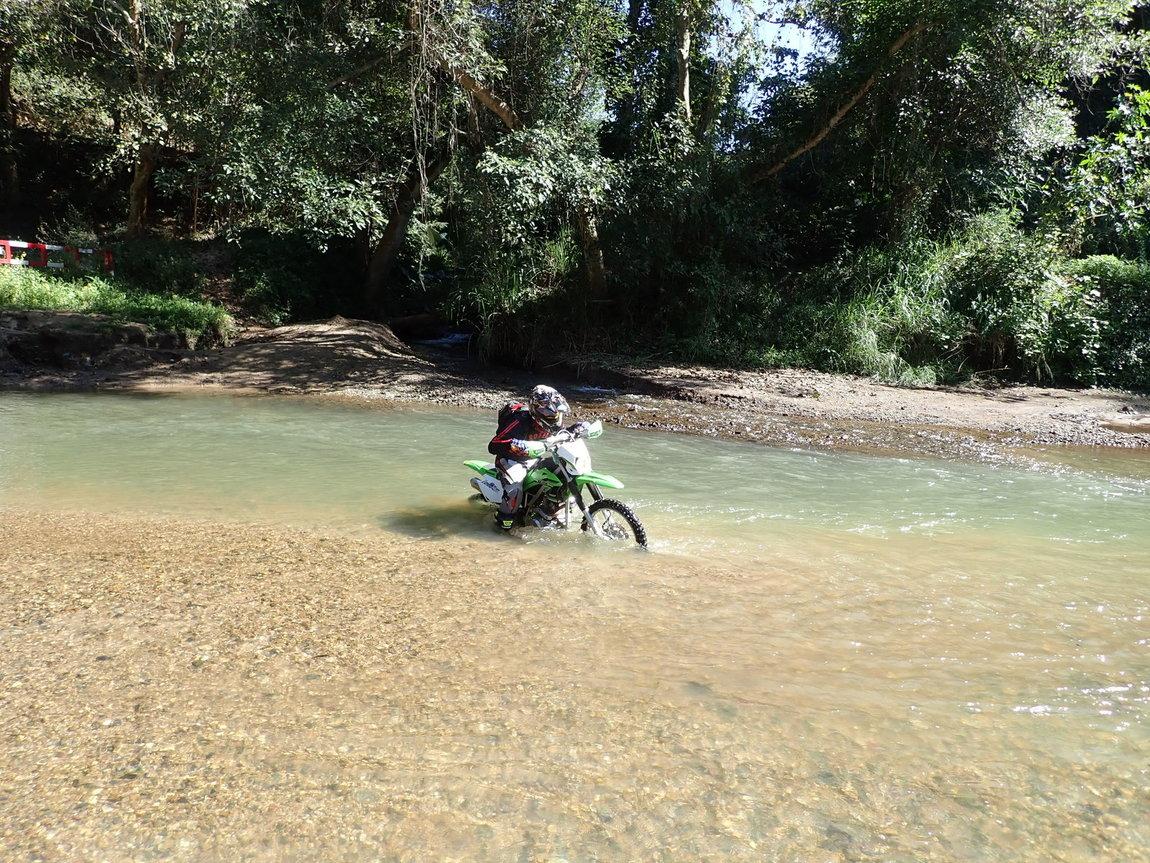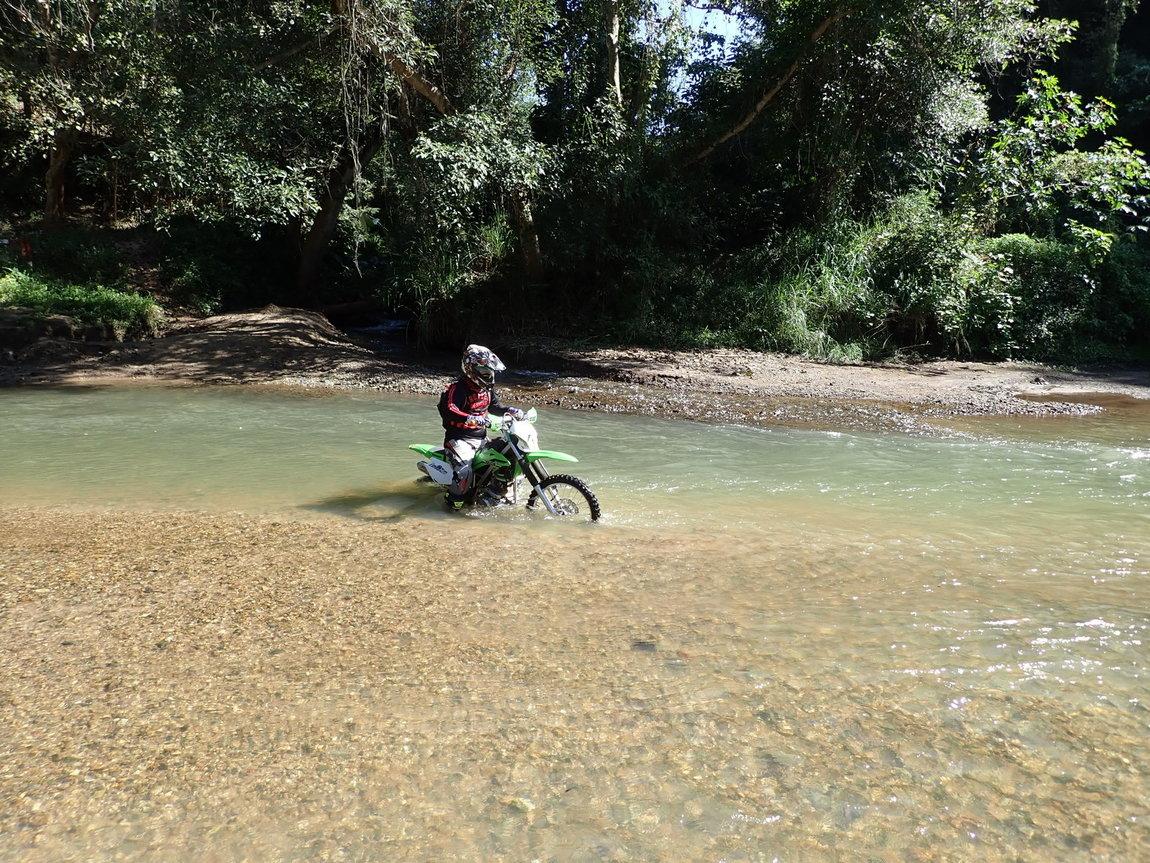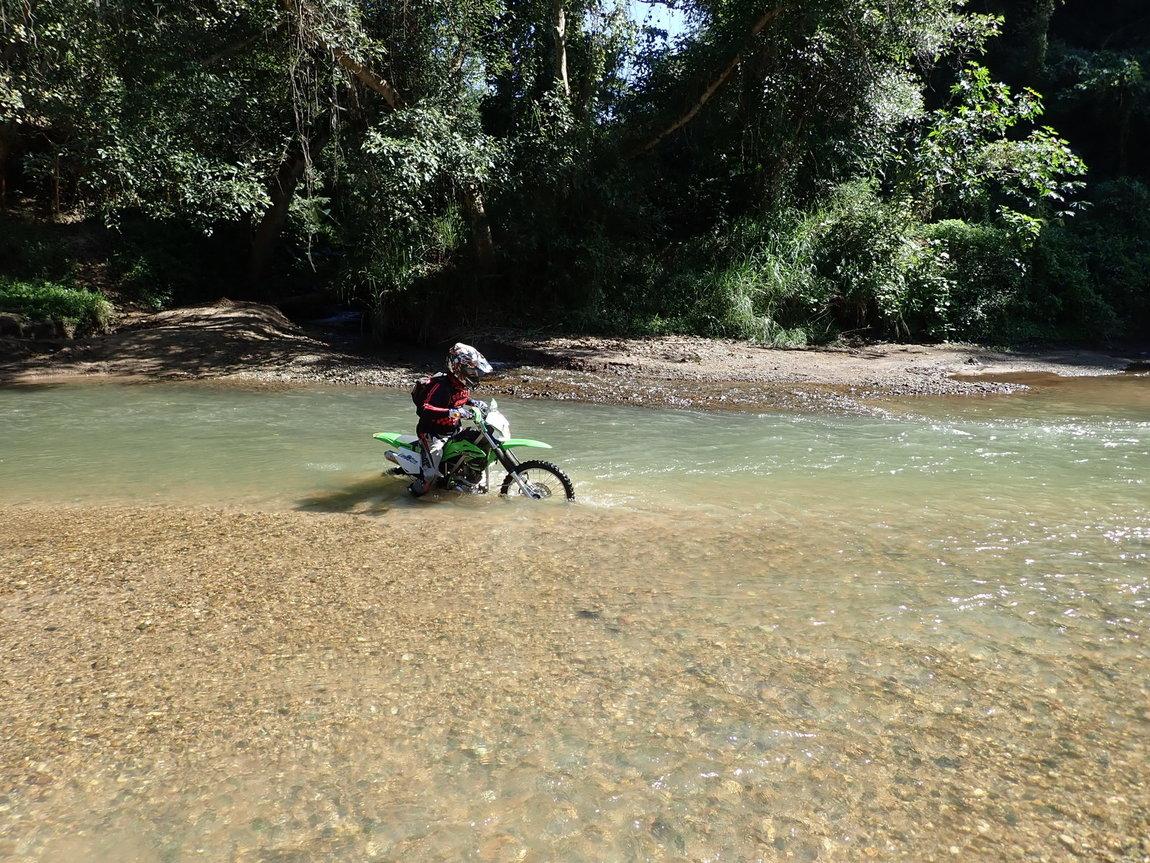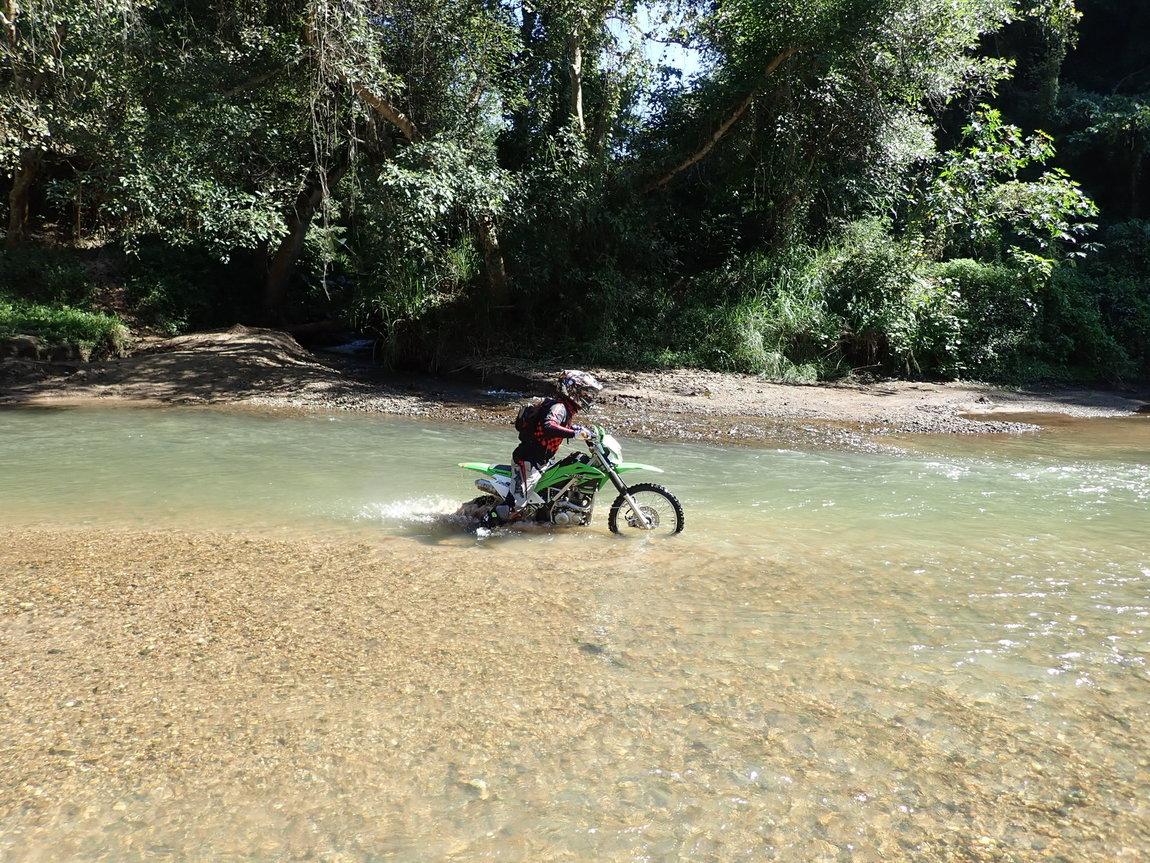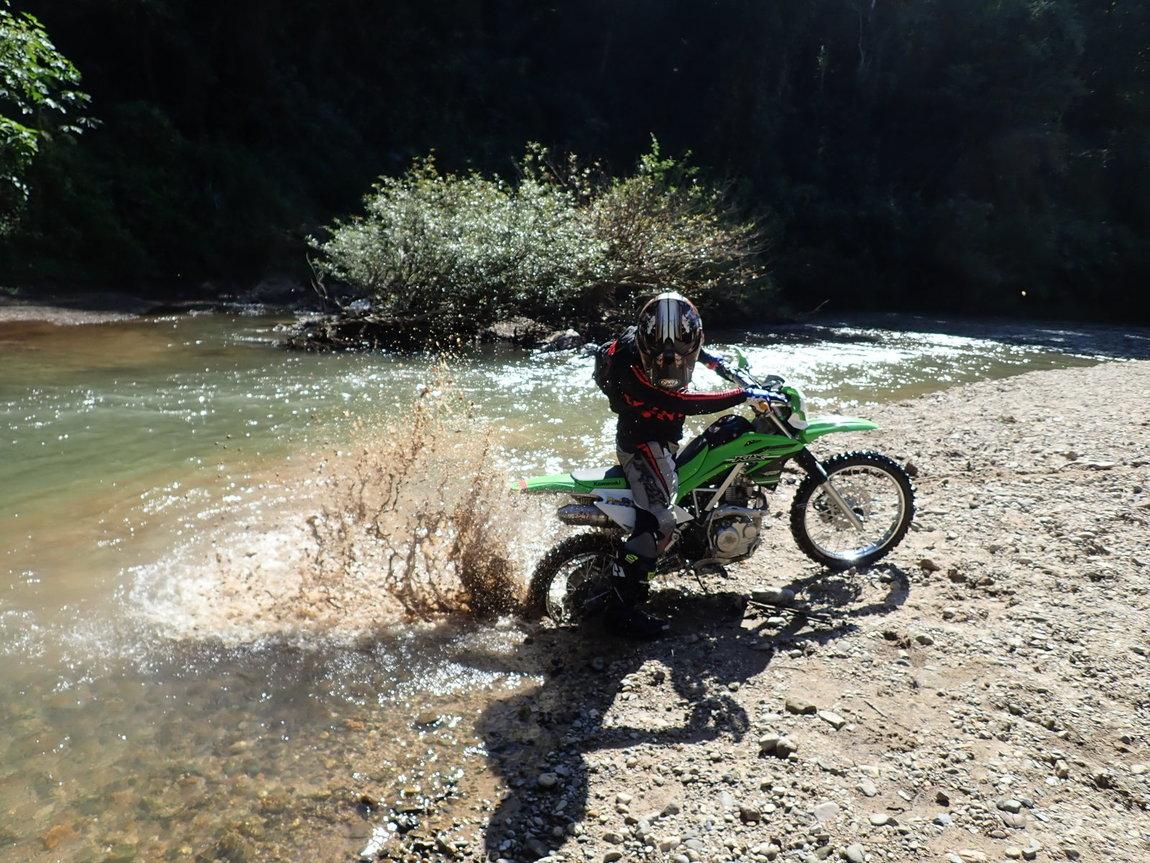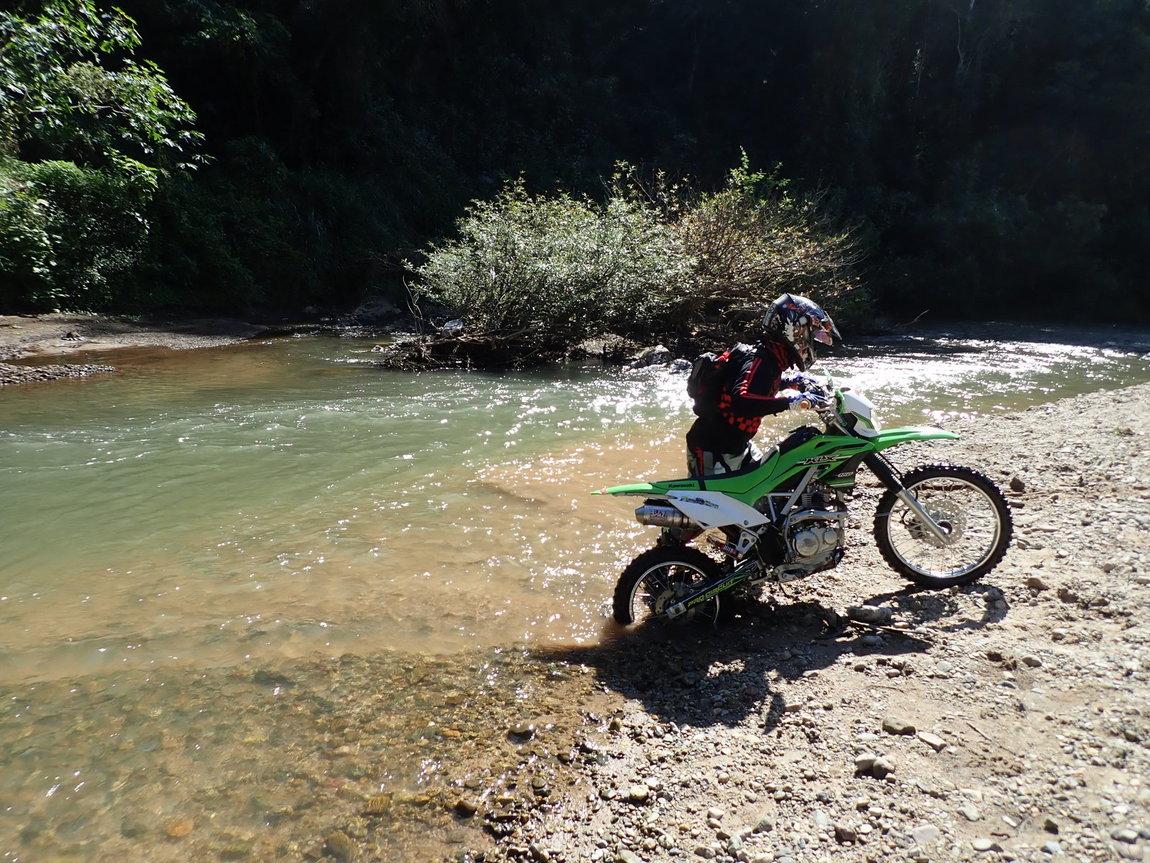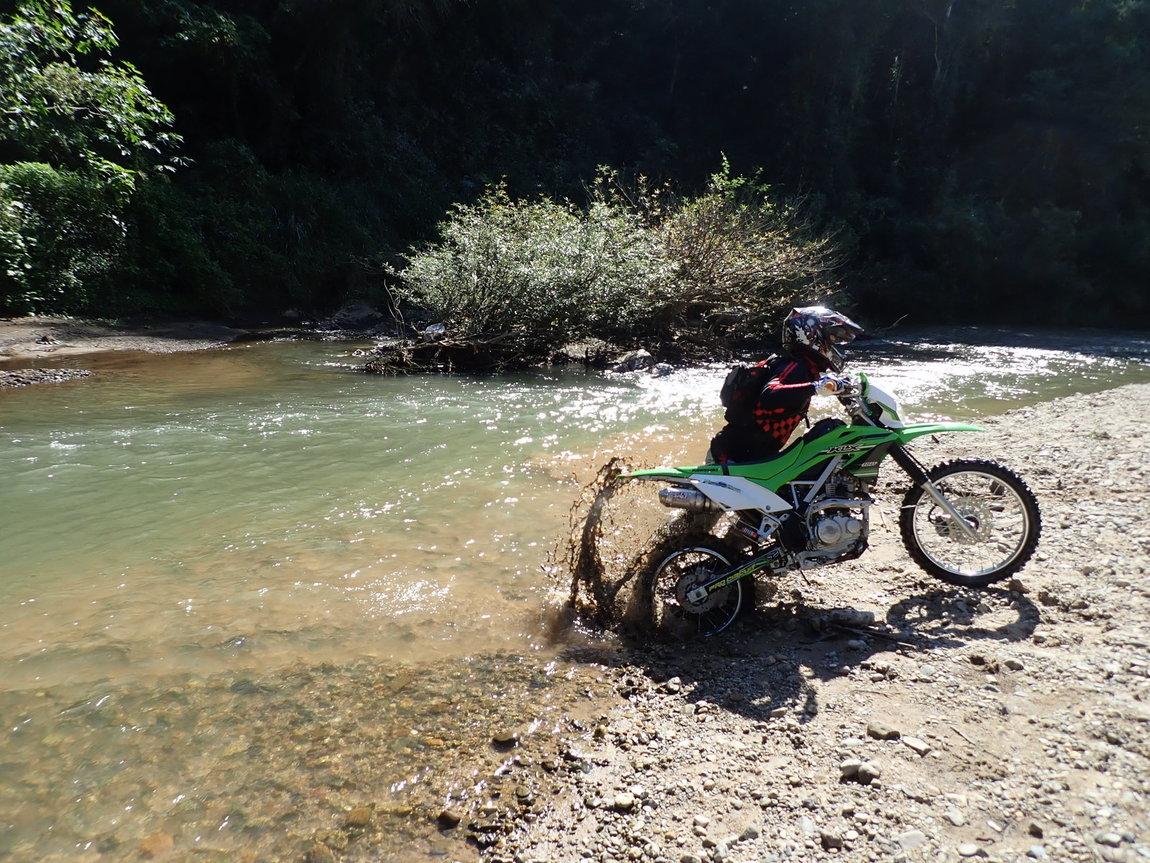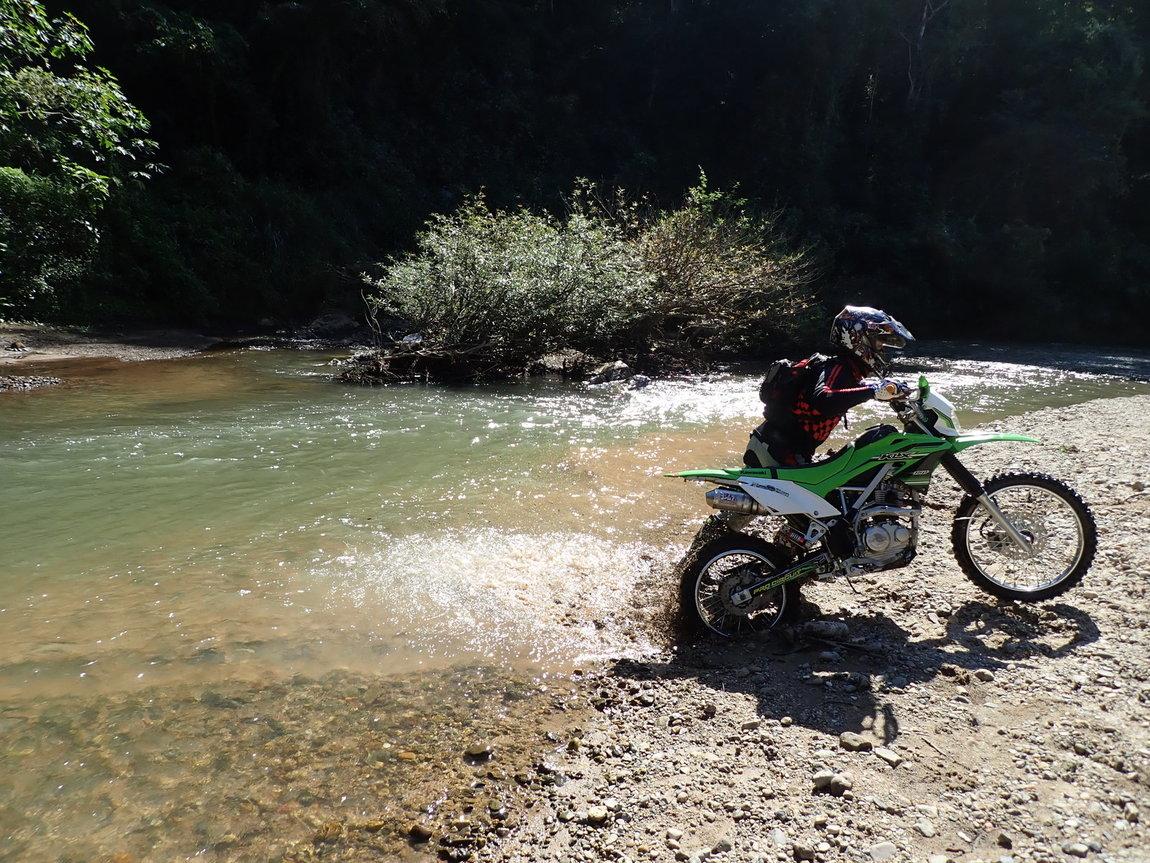 The rains this season had eroded the bank removing the trail leading up to the small park. Looked as though we might have been the first up the river this season.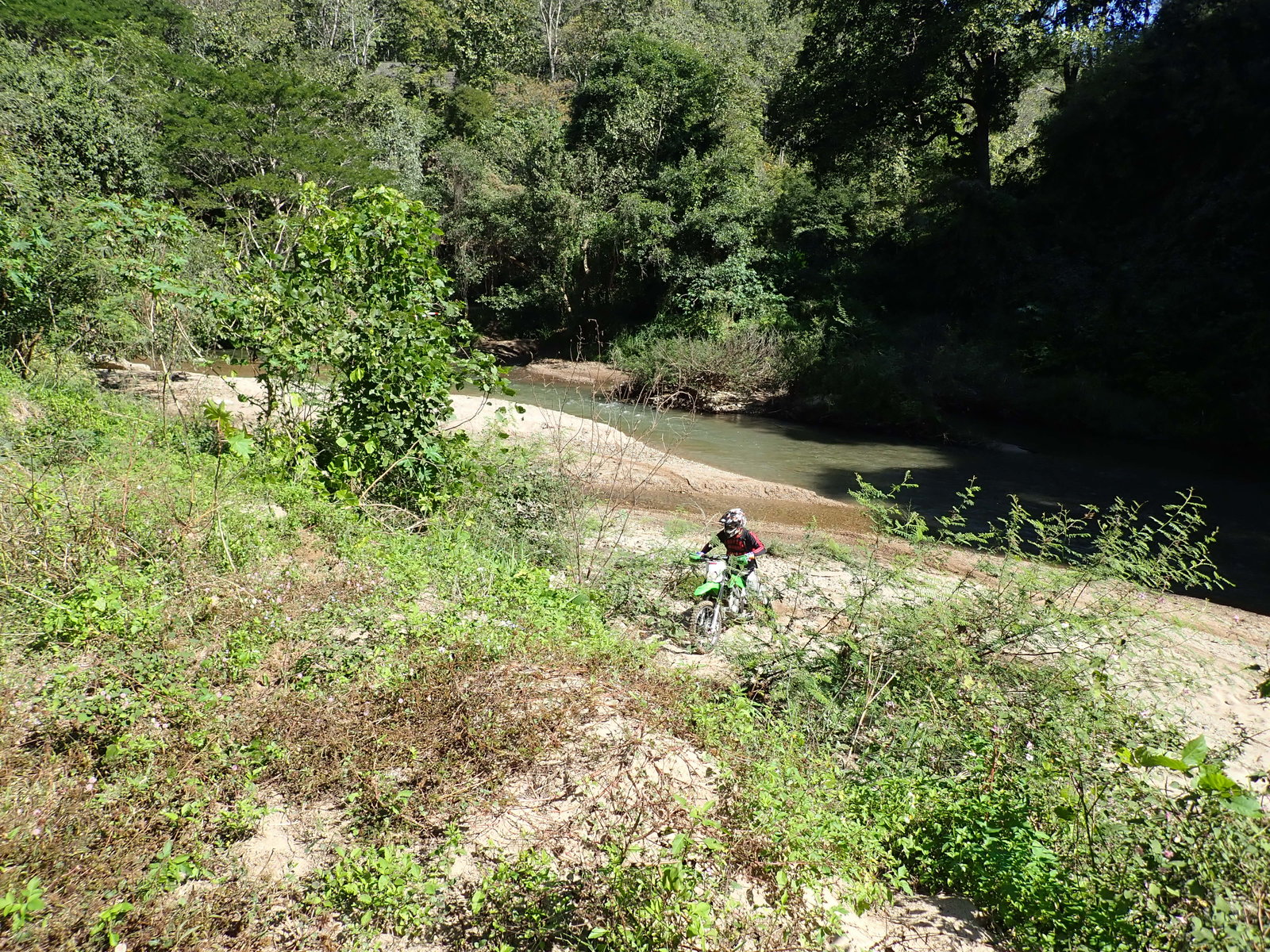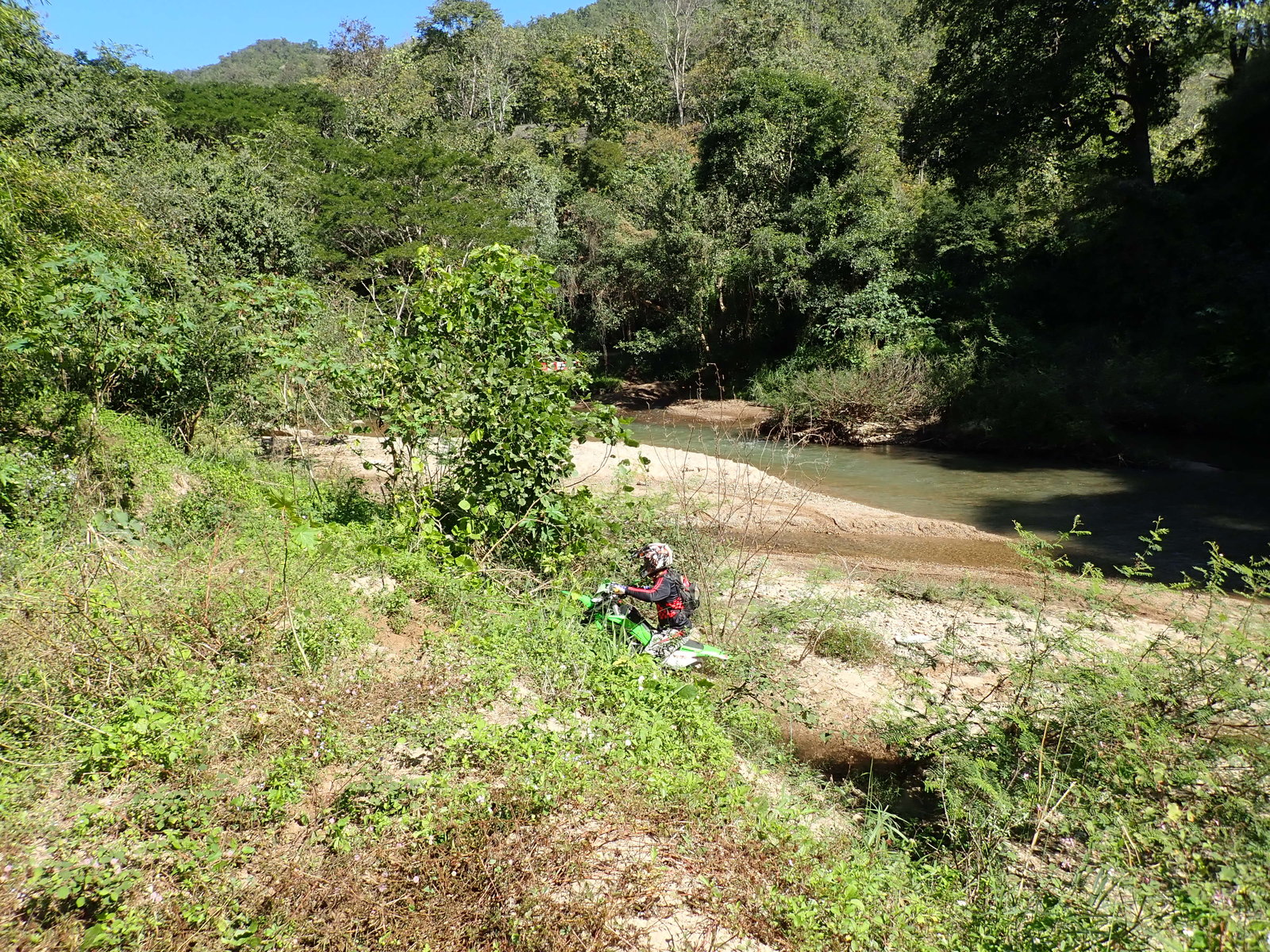 Pond decided to wrestle the thorny bushes. We both had a good laugh.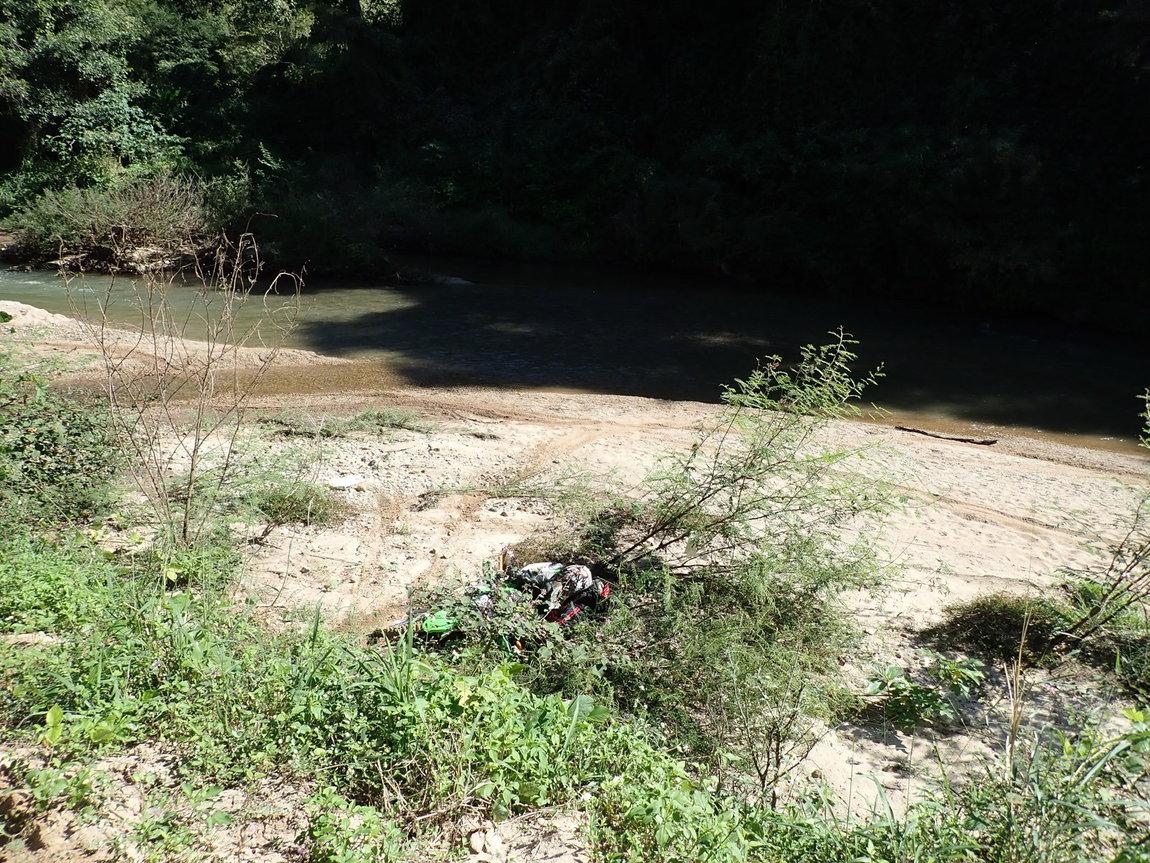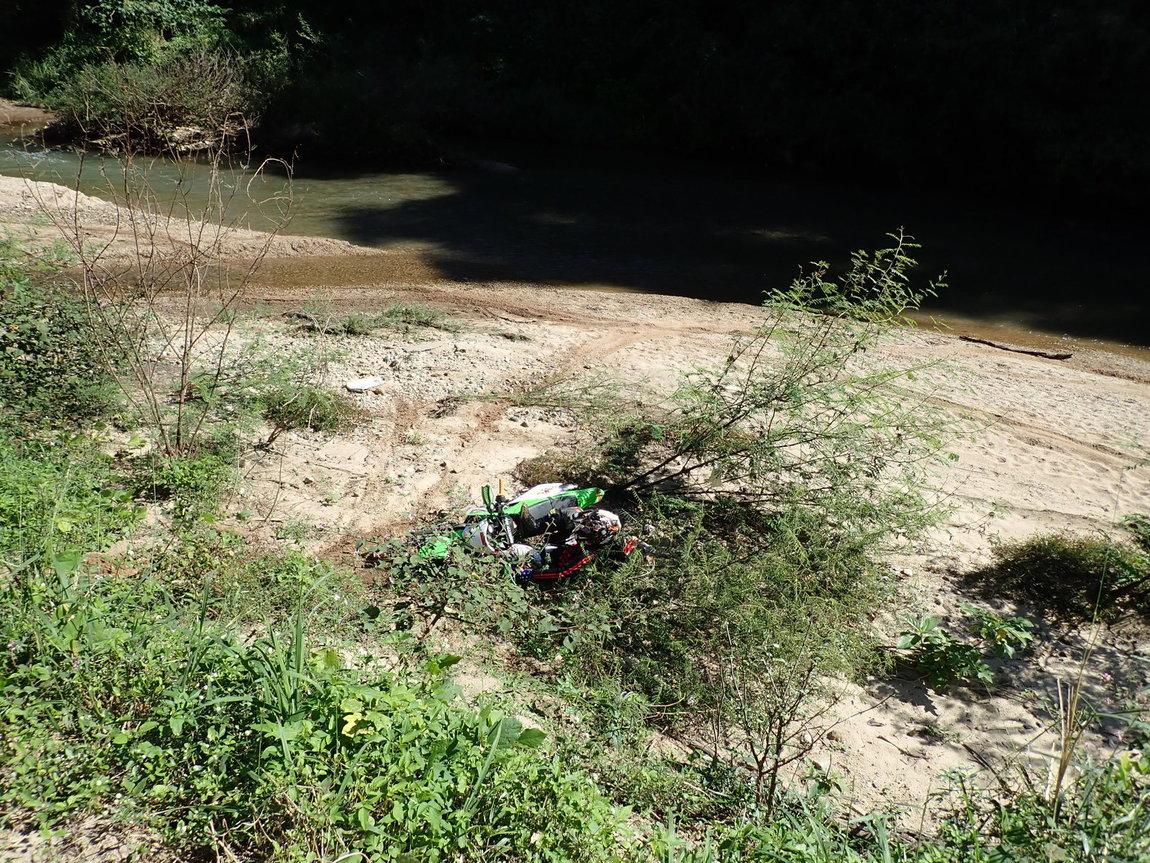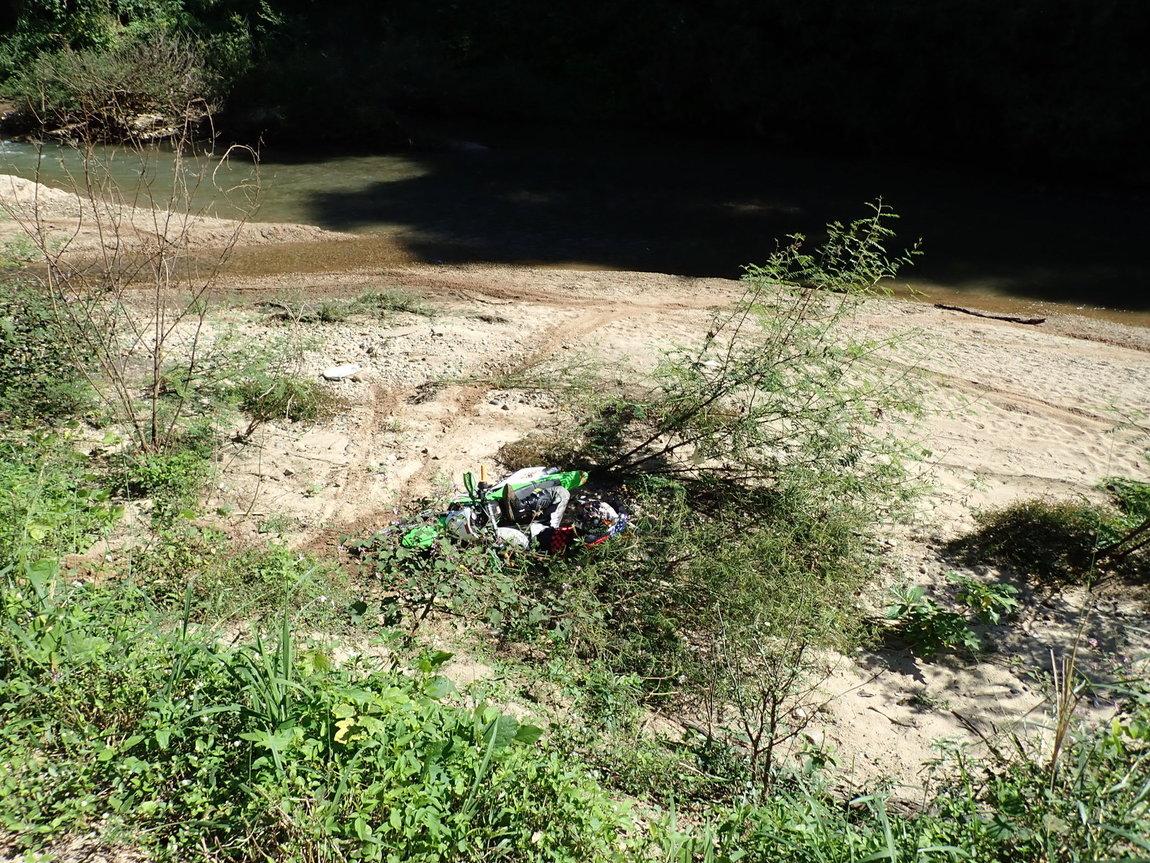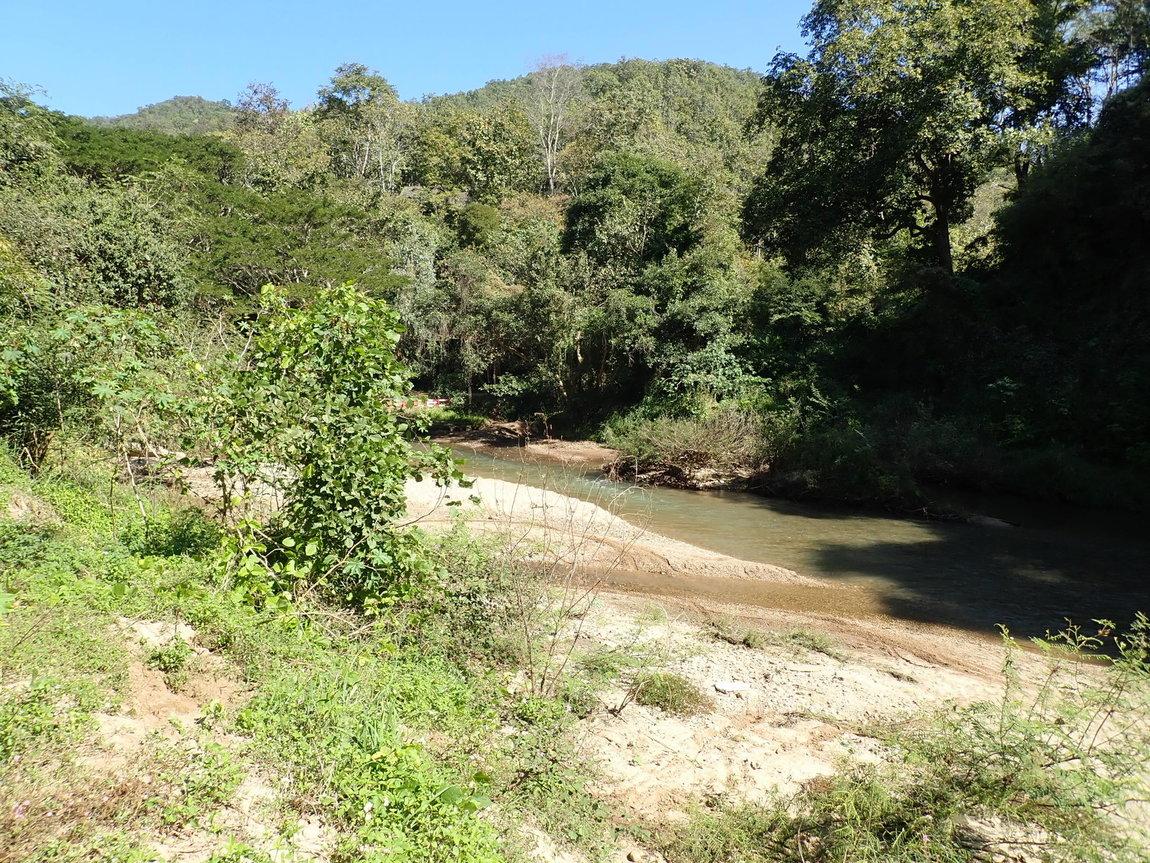 The small park and road were both overgrown.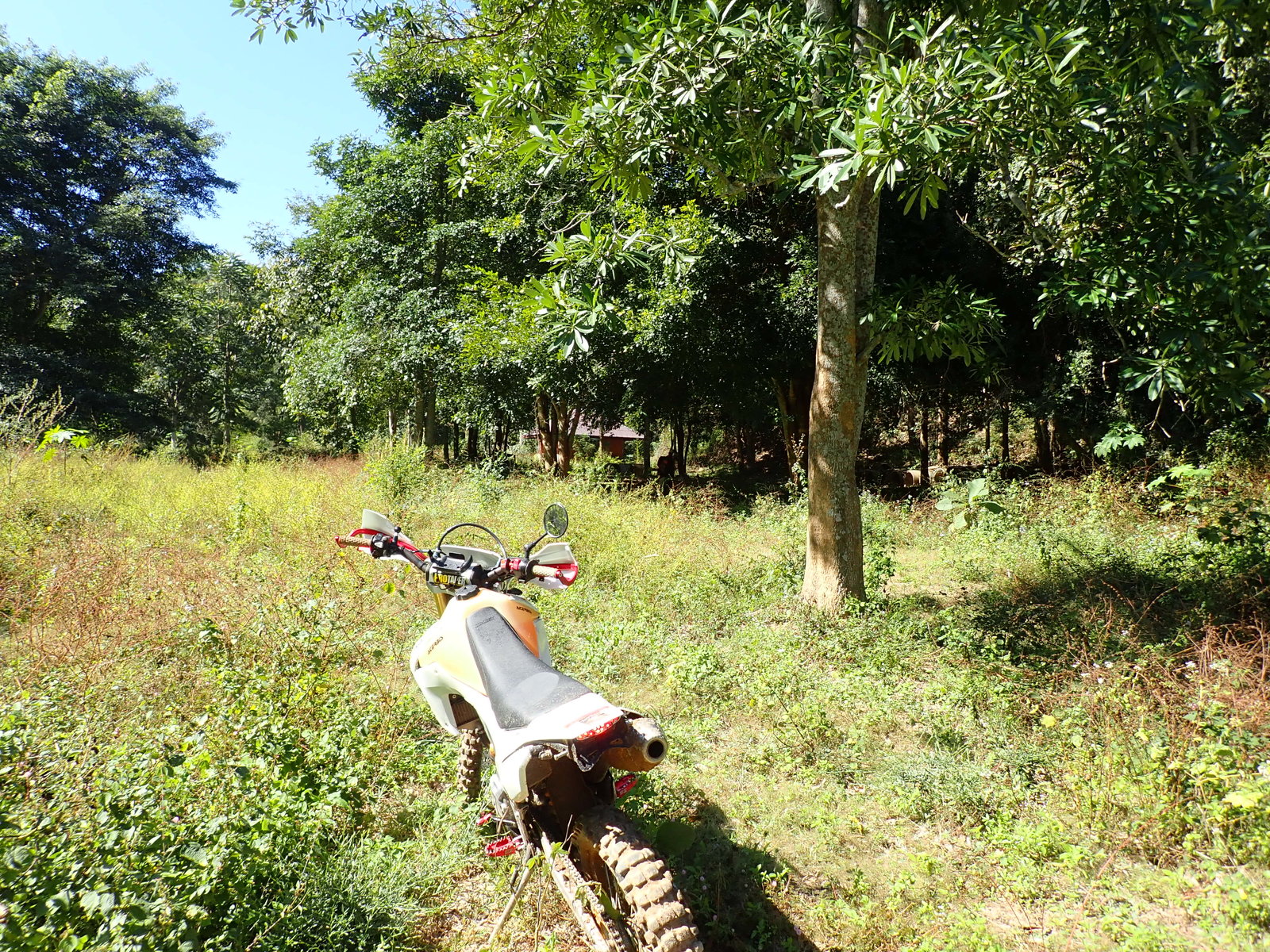 The entries down into the river all washed away. We had to saber sawed some exposed roots that were blocking the path to drop back down into the river.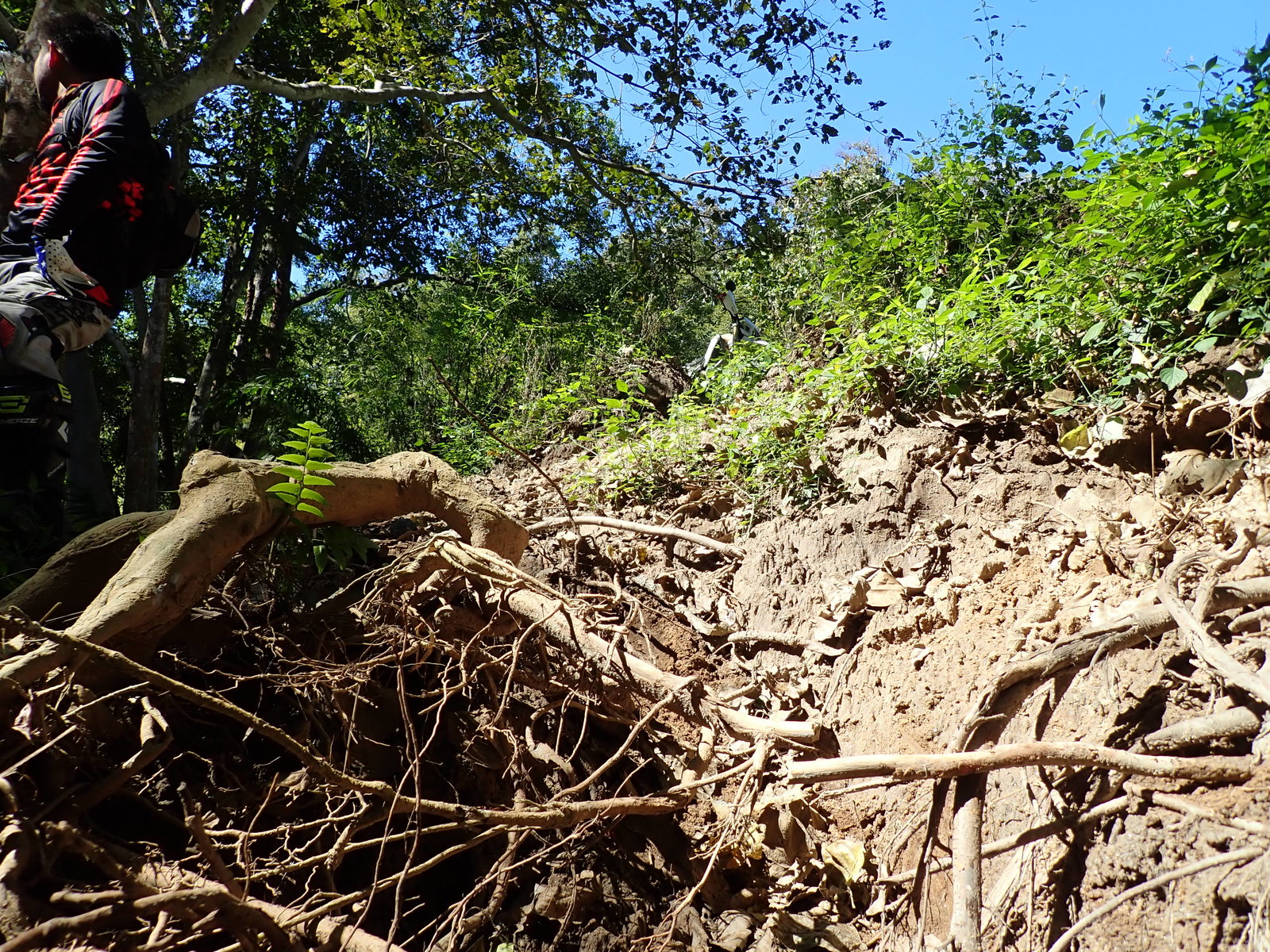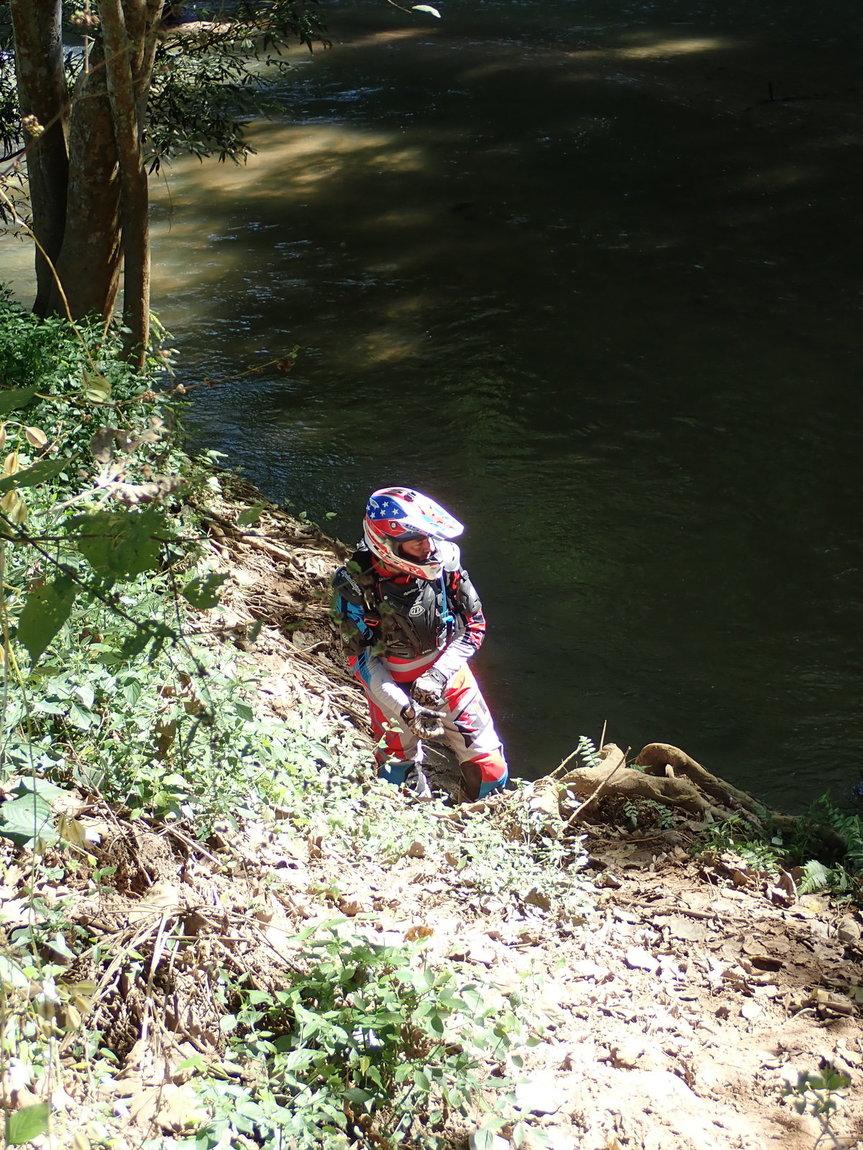 My turn first…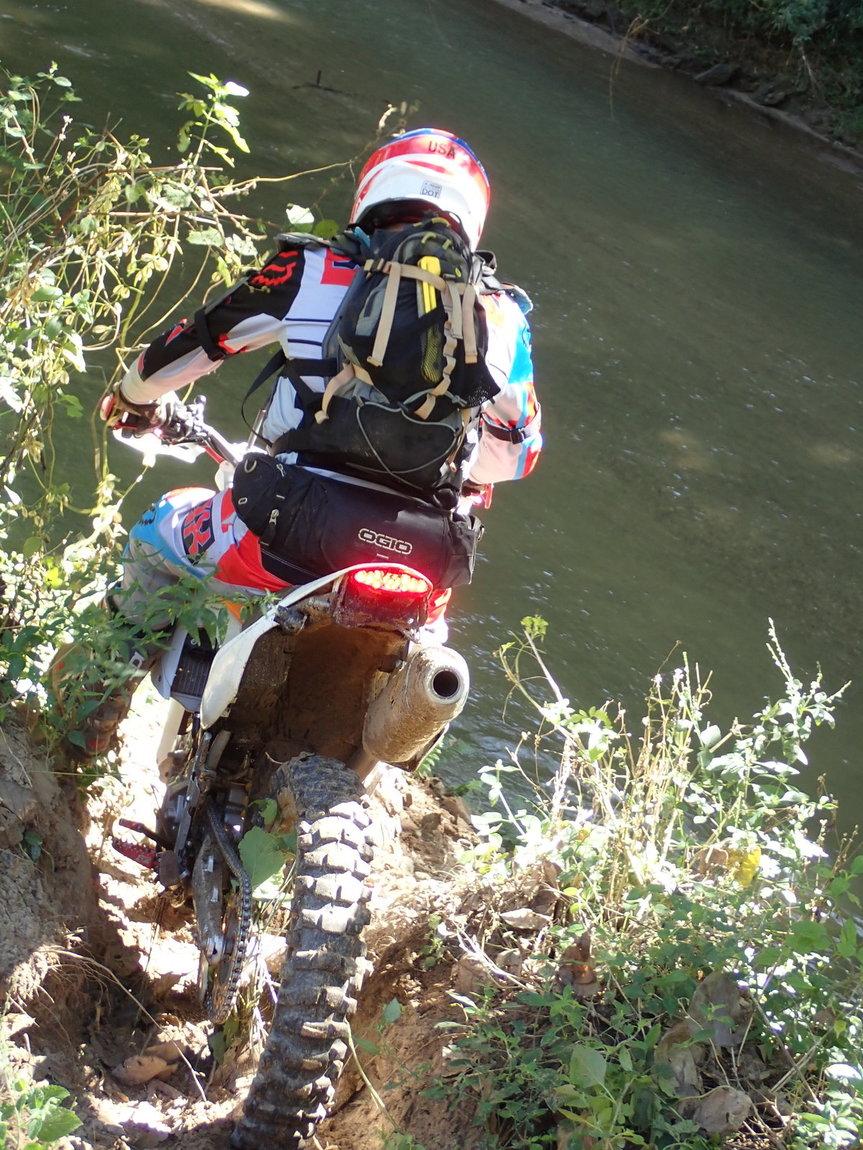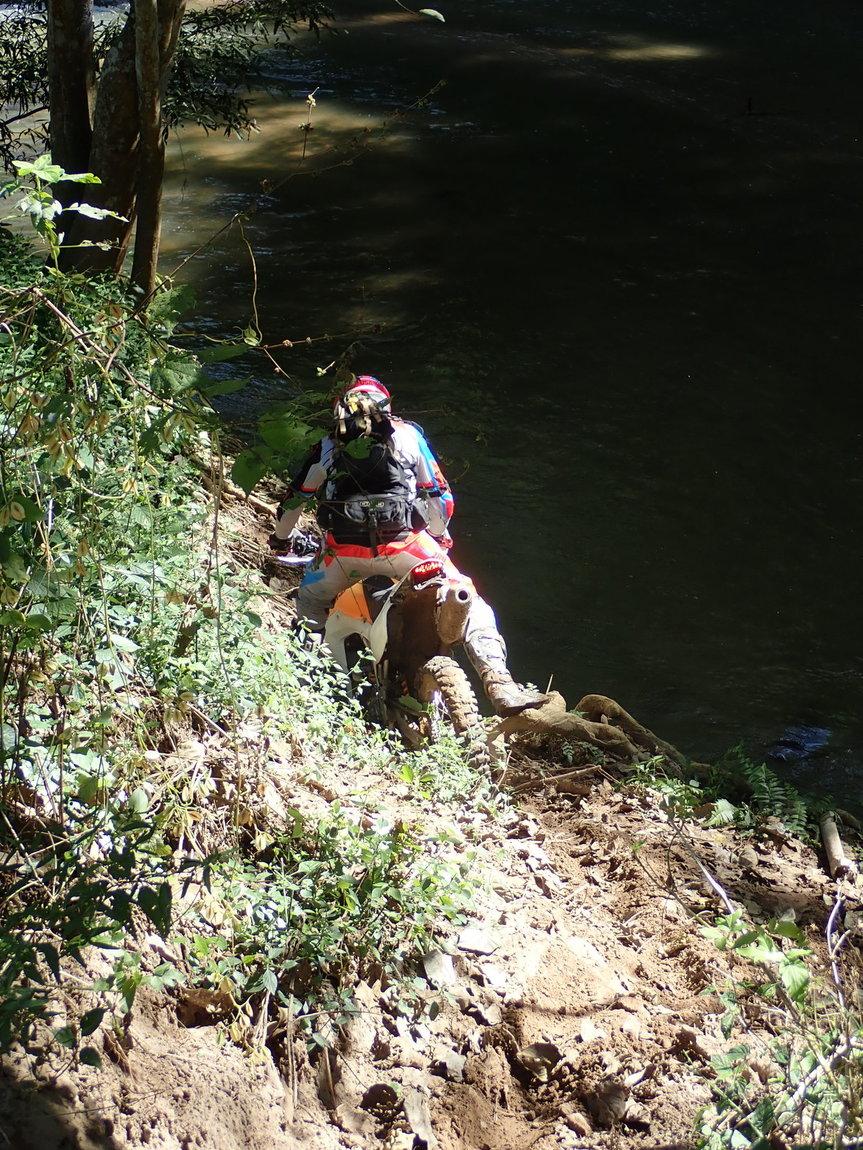 The water was not too deep but the bottom was extremely soft. Between my fat ass, the nearly bald tire and the soft sand I ended up having to pushing the bike through to the other side.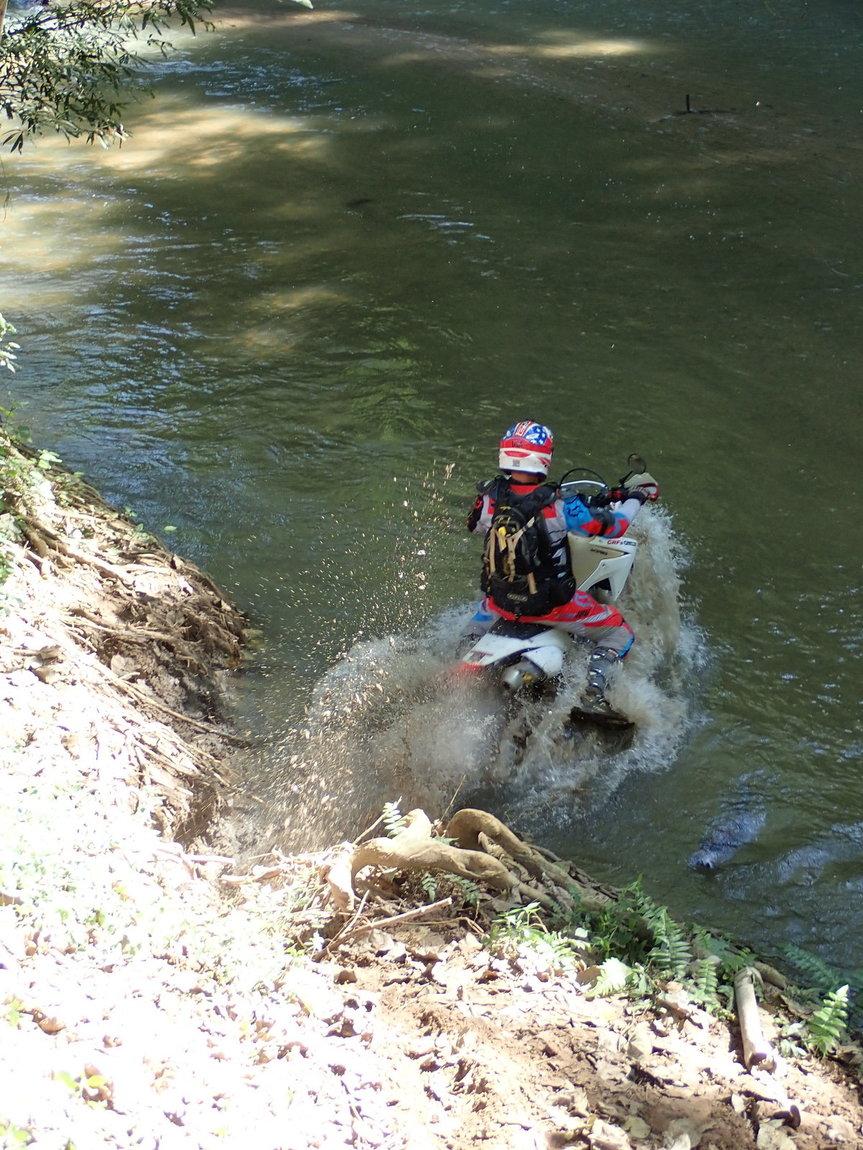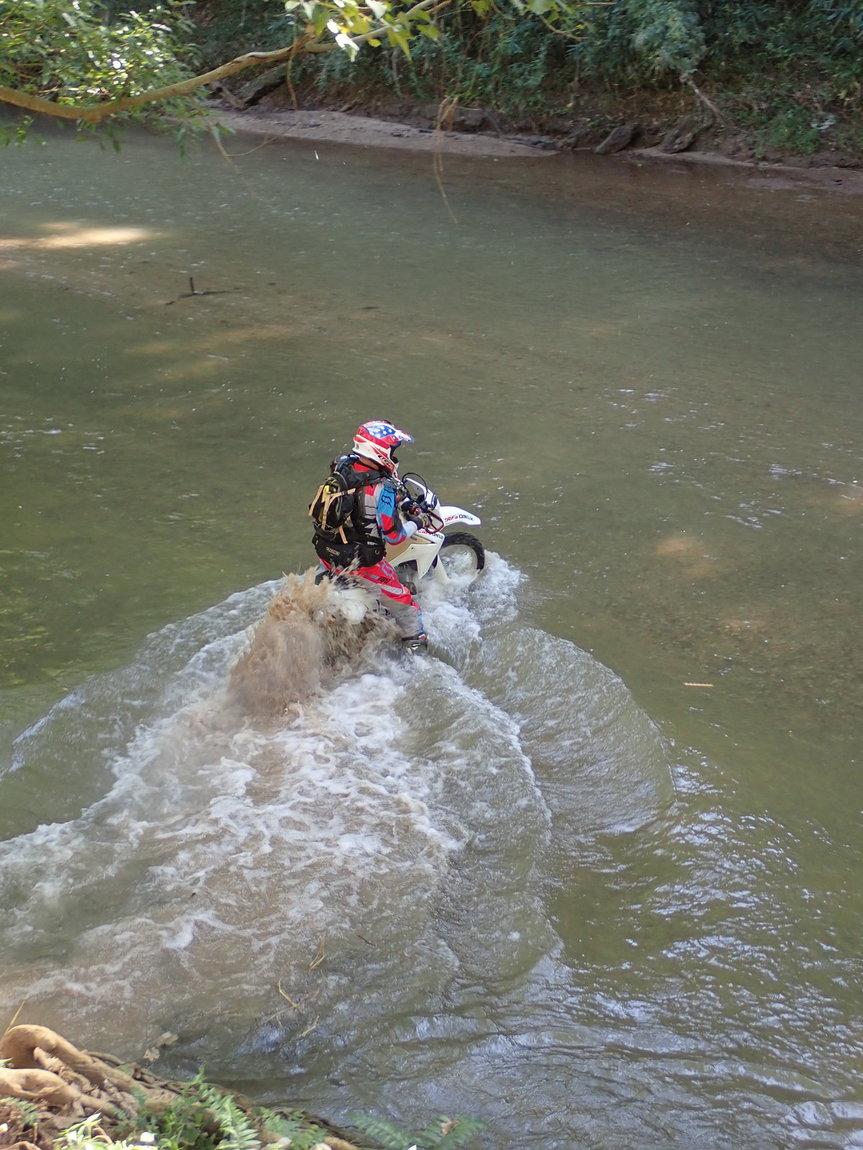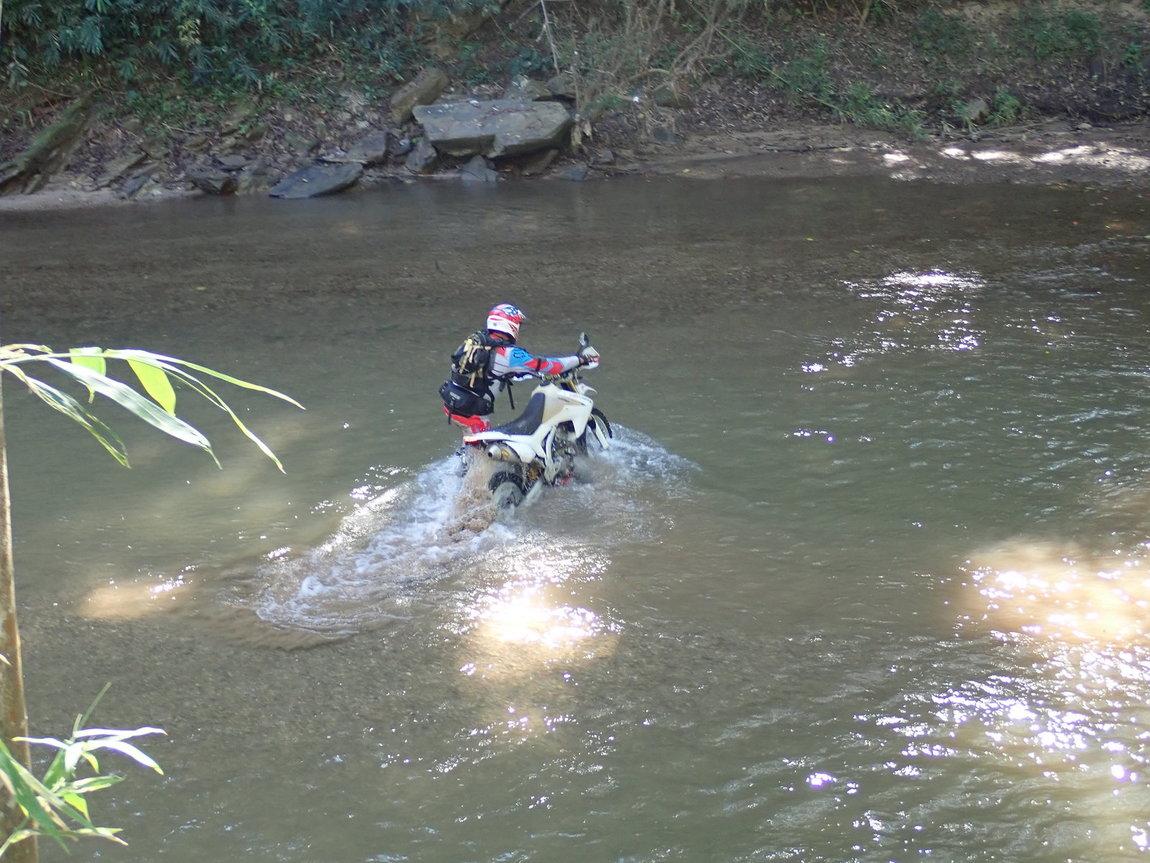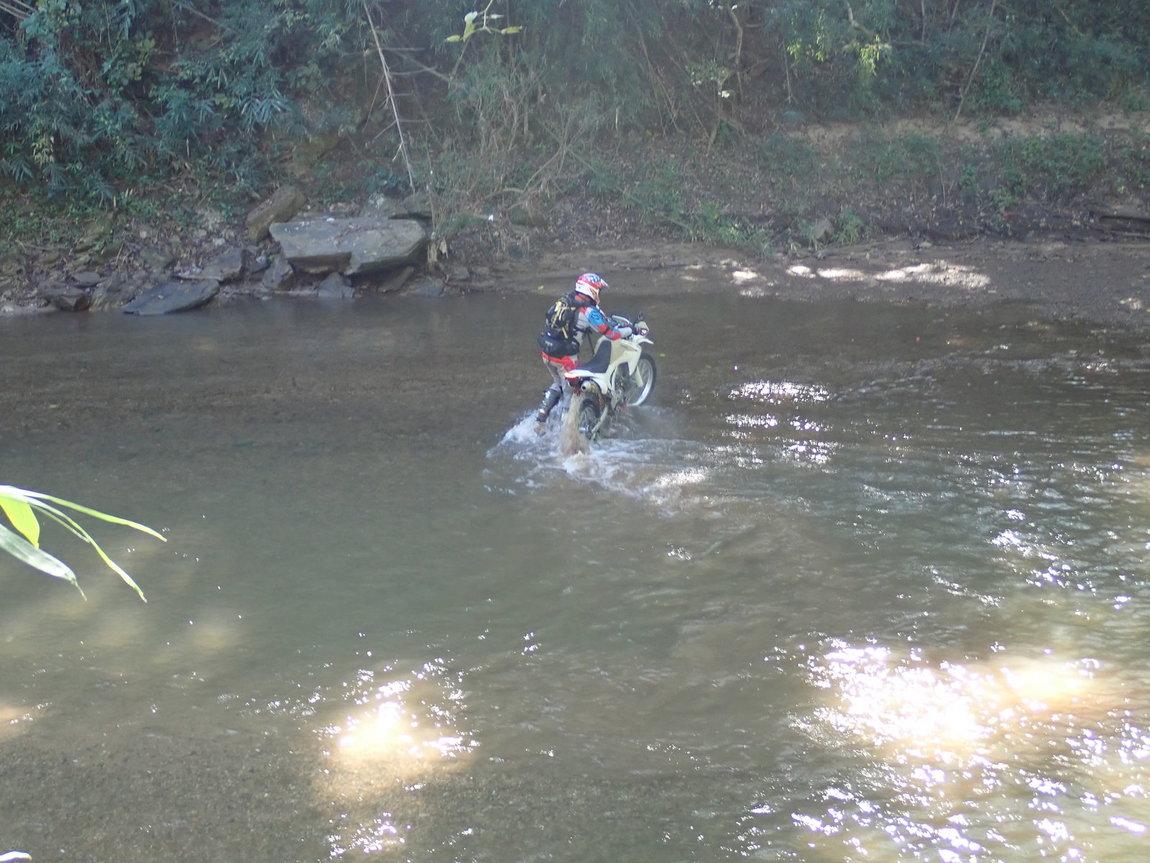 Ponds turn...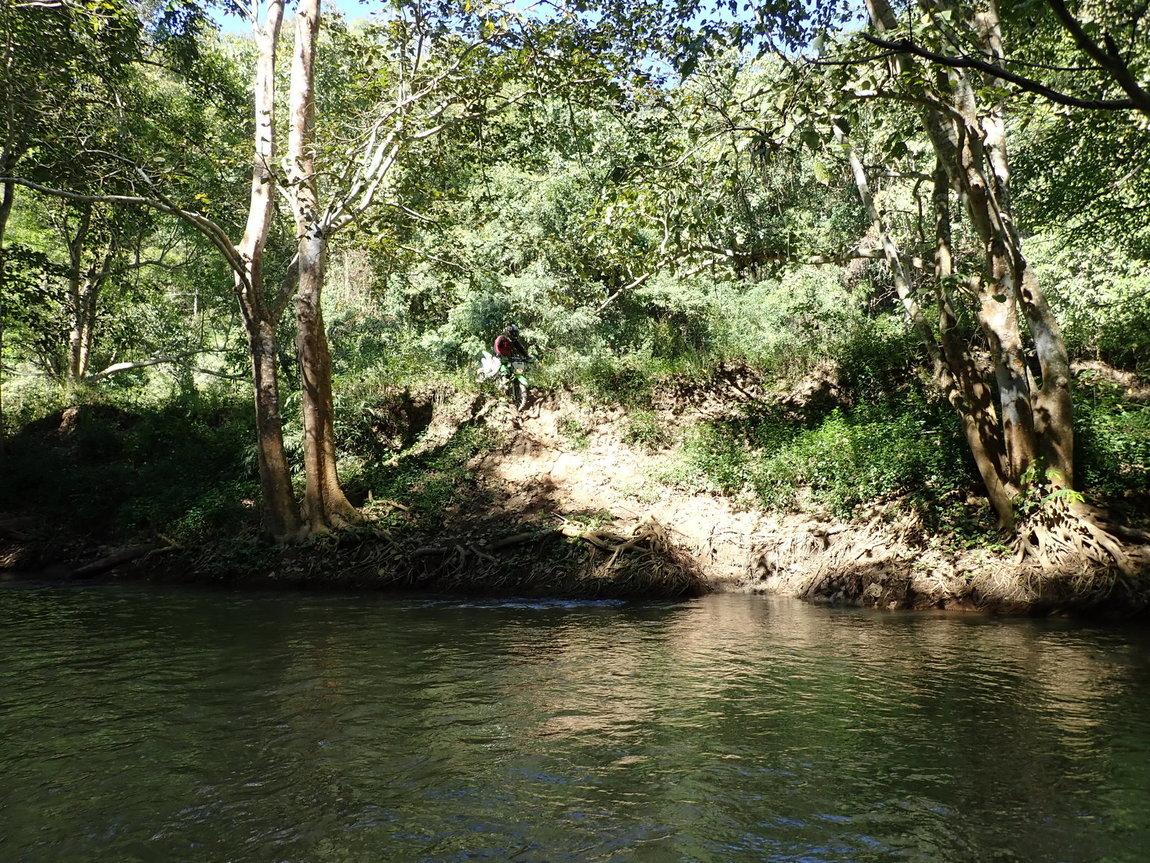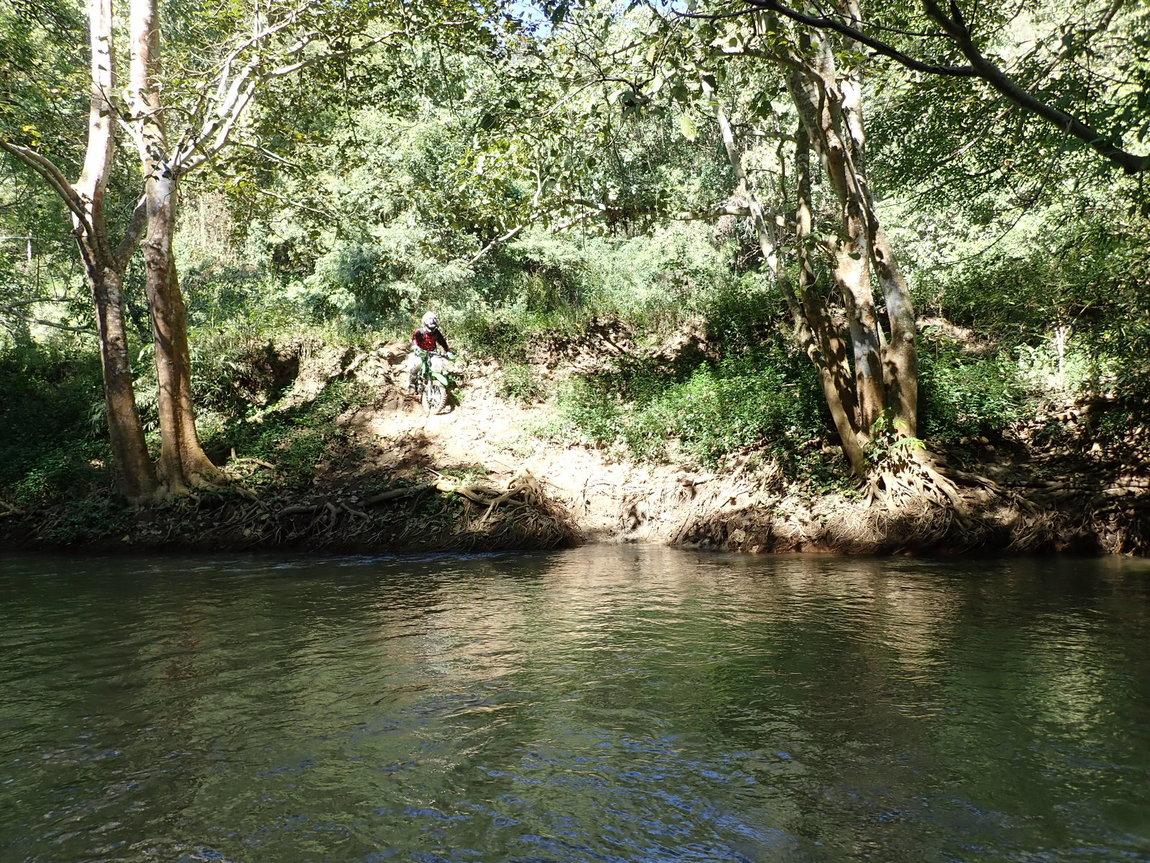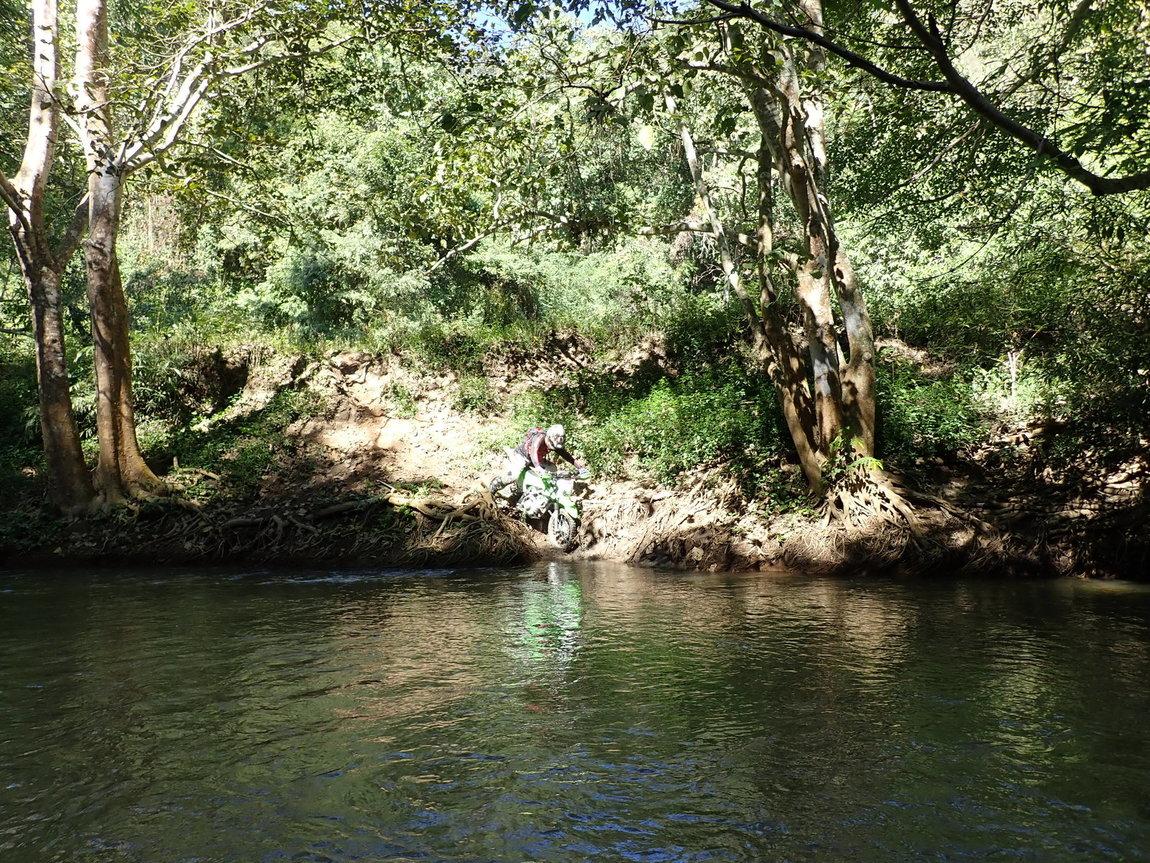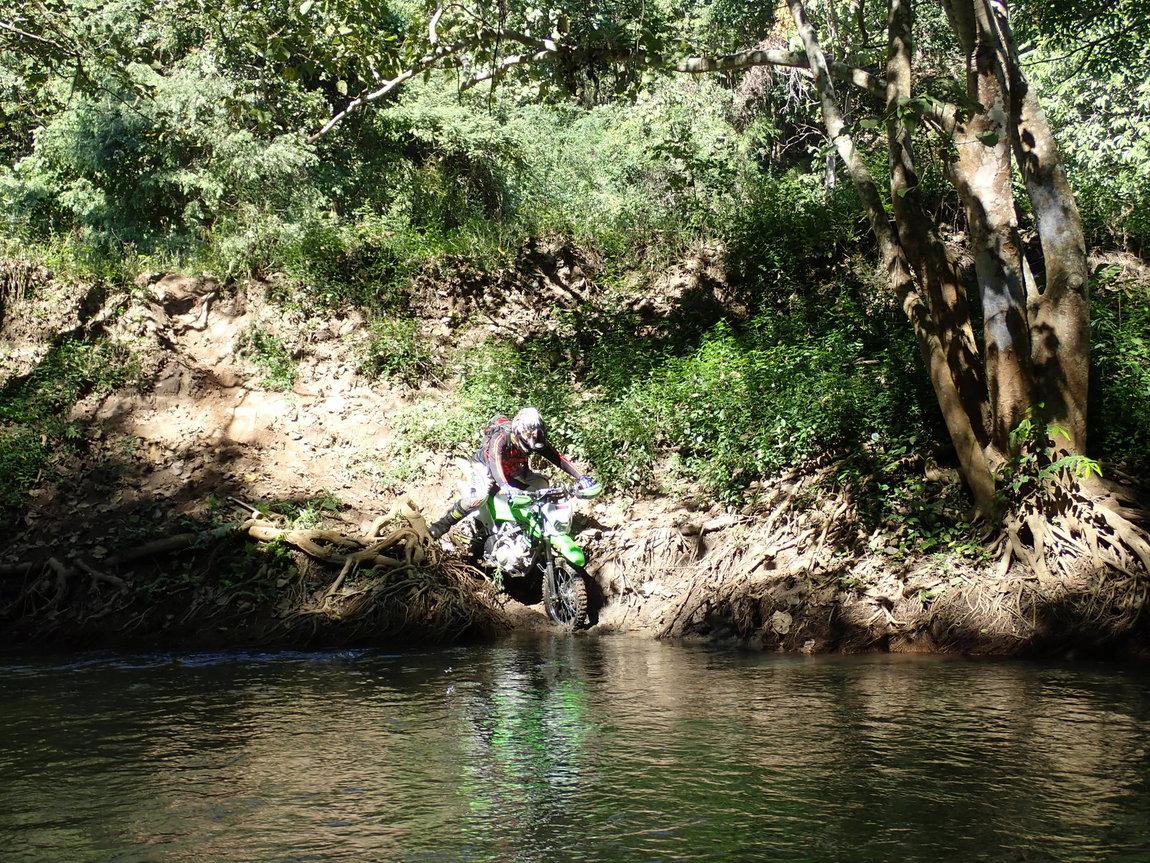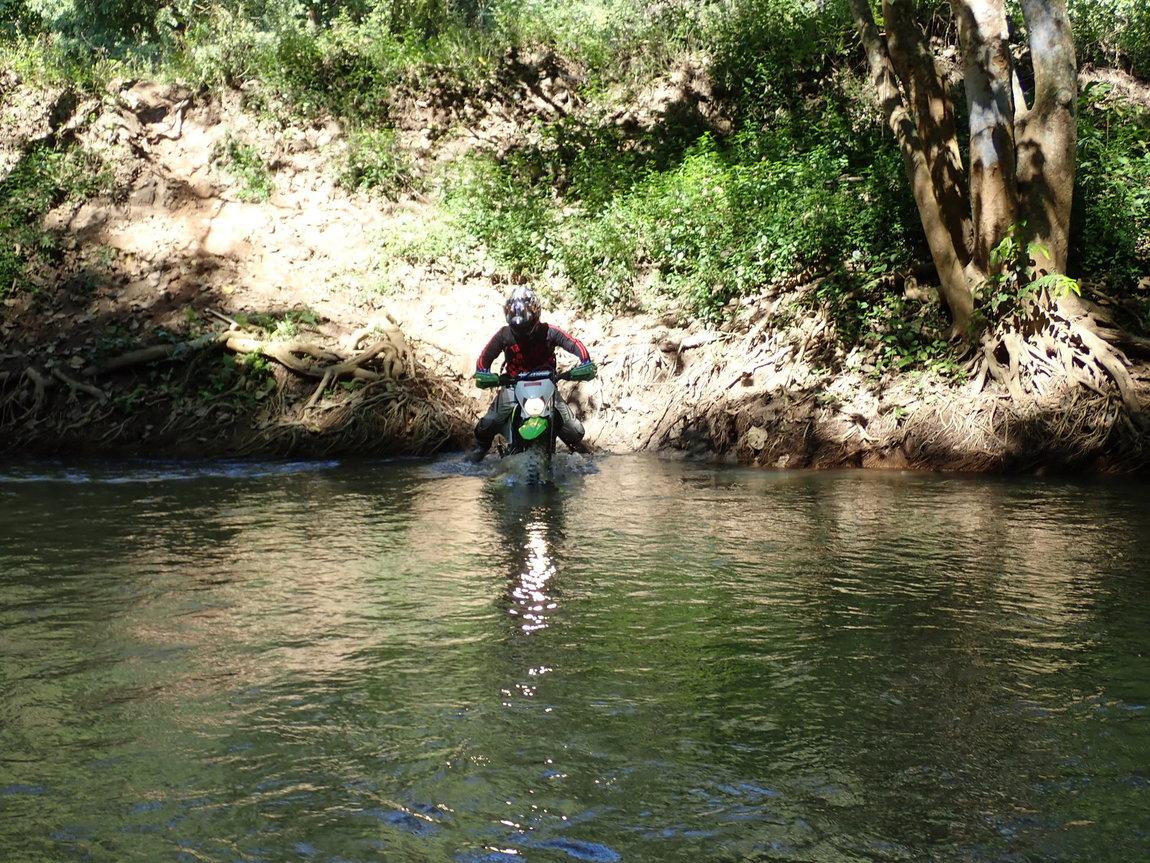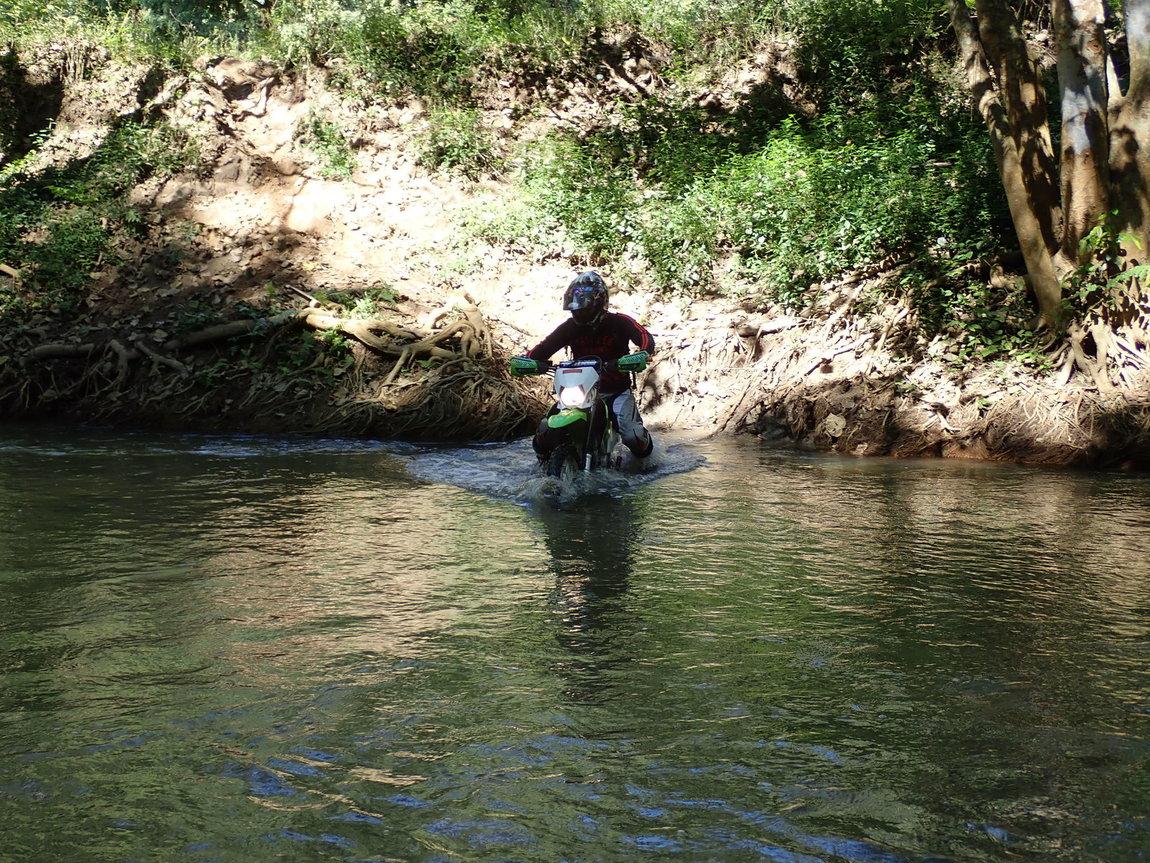 His bike stalled once again but started back up. It spit, sputtered and coughed but still made it through.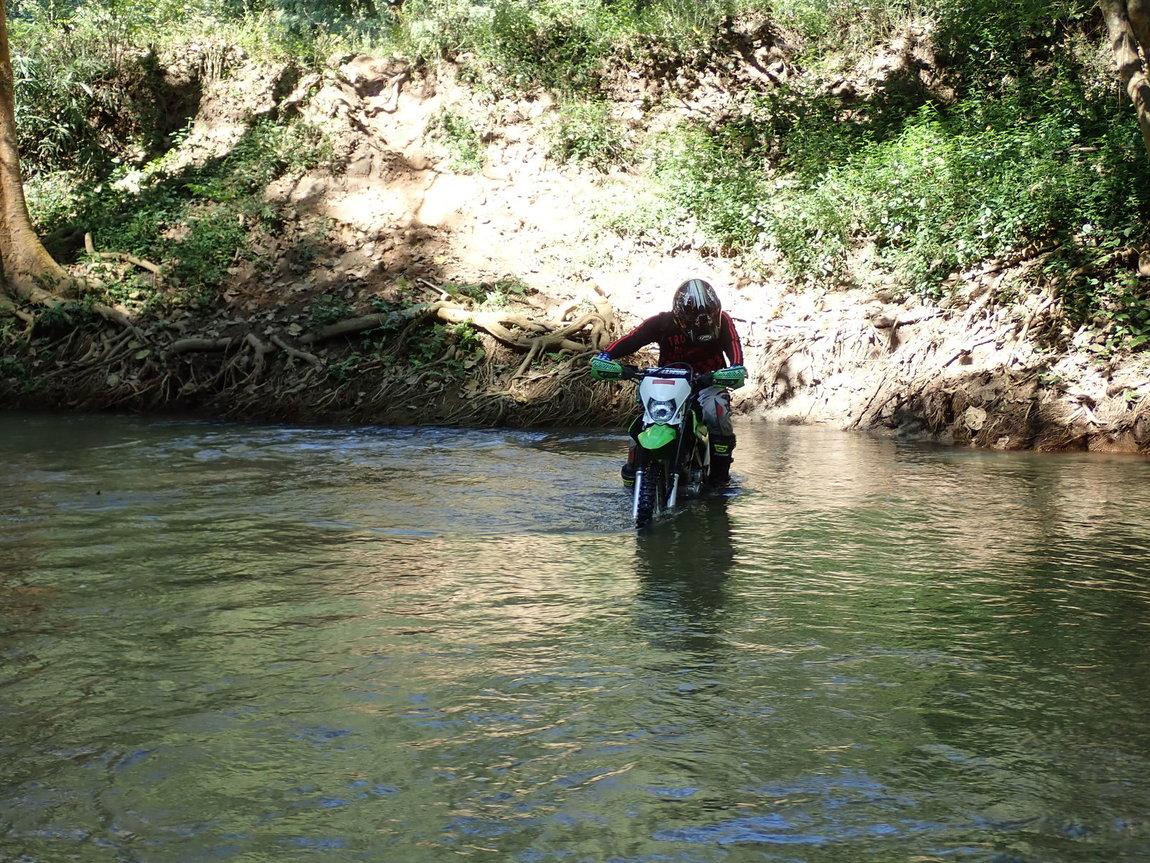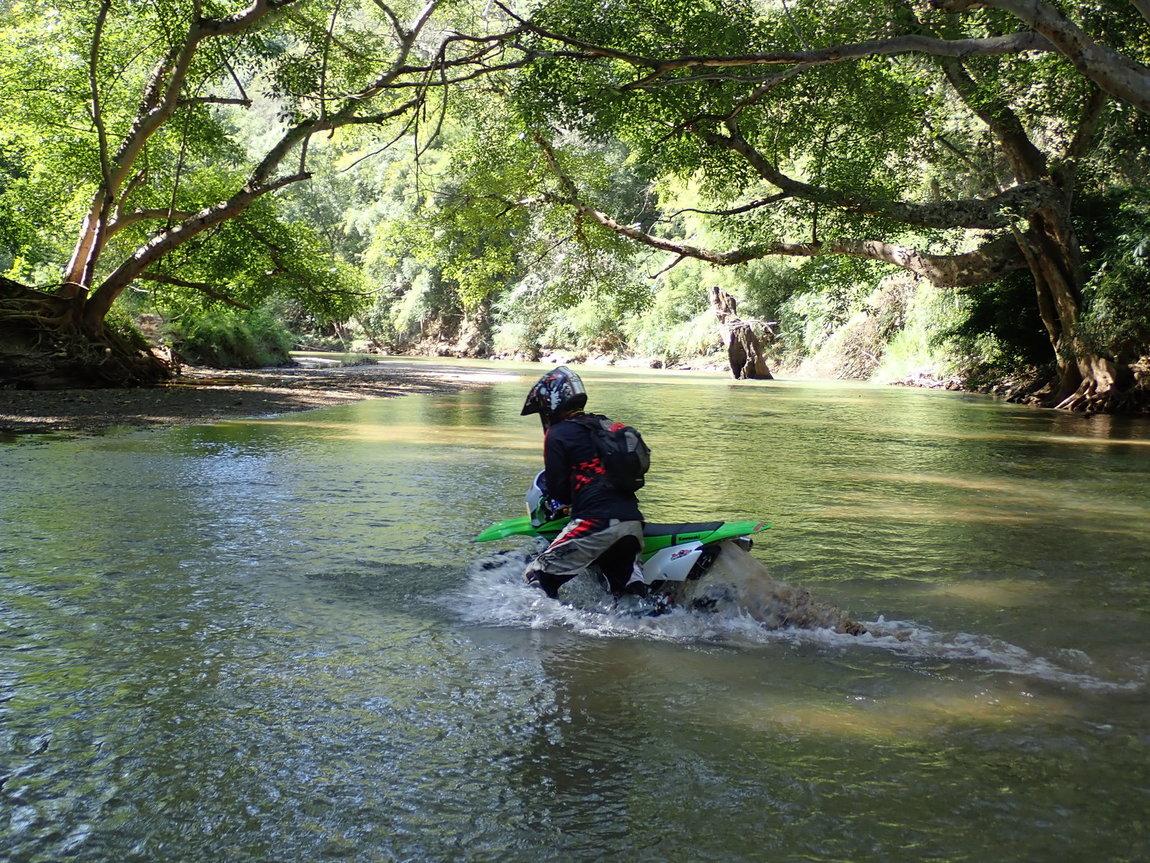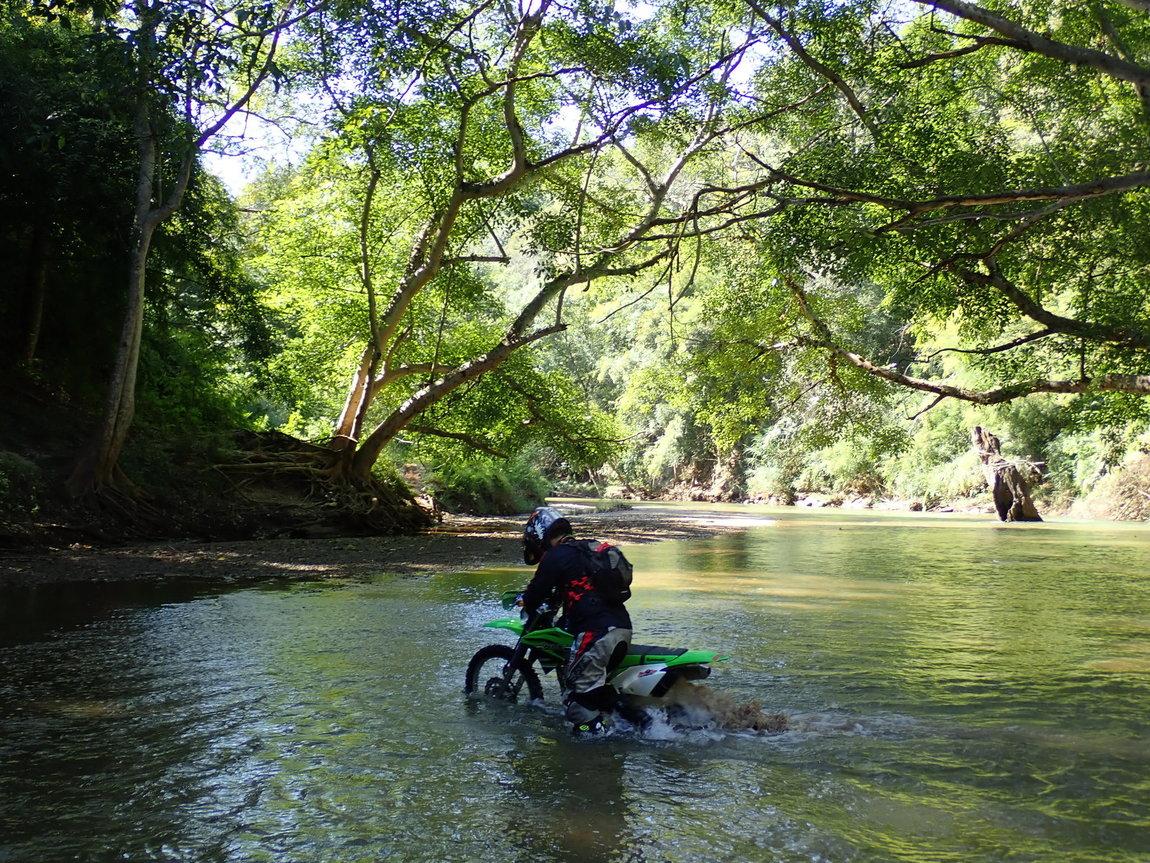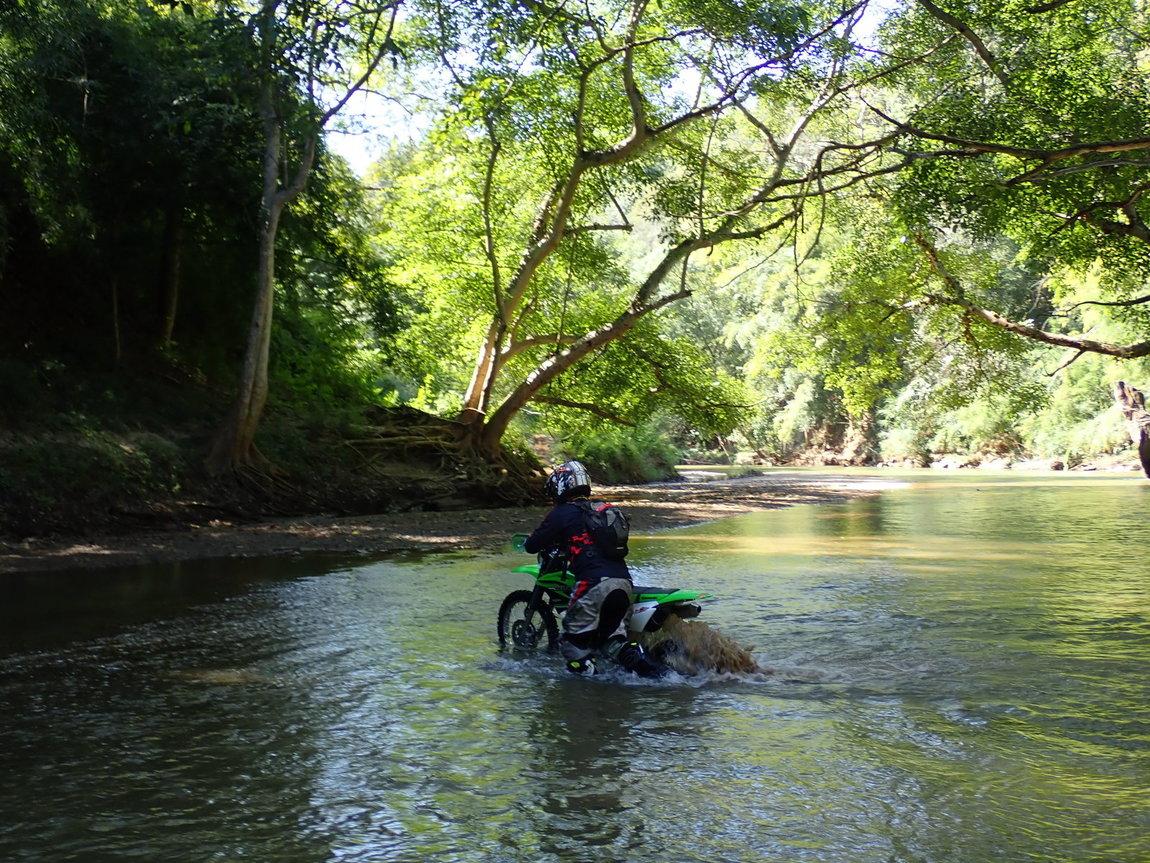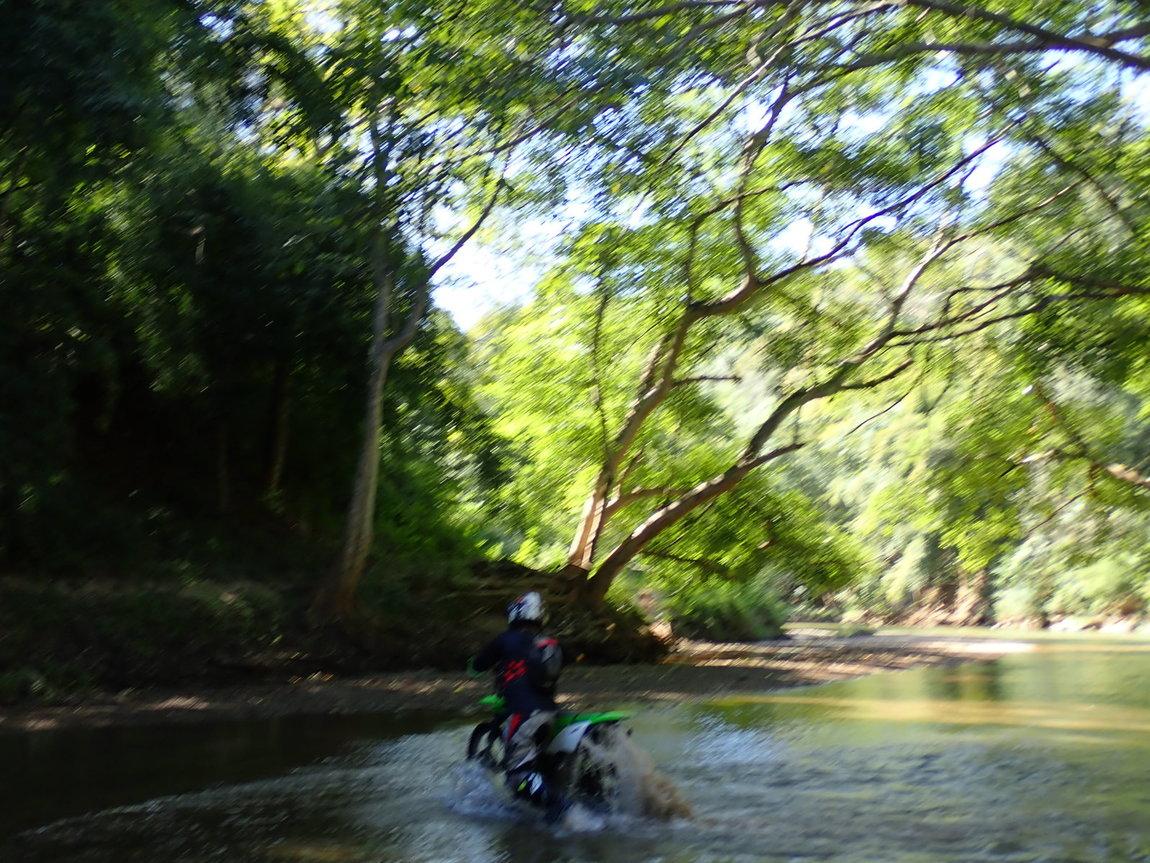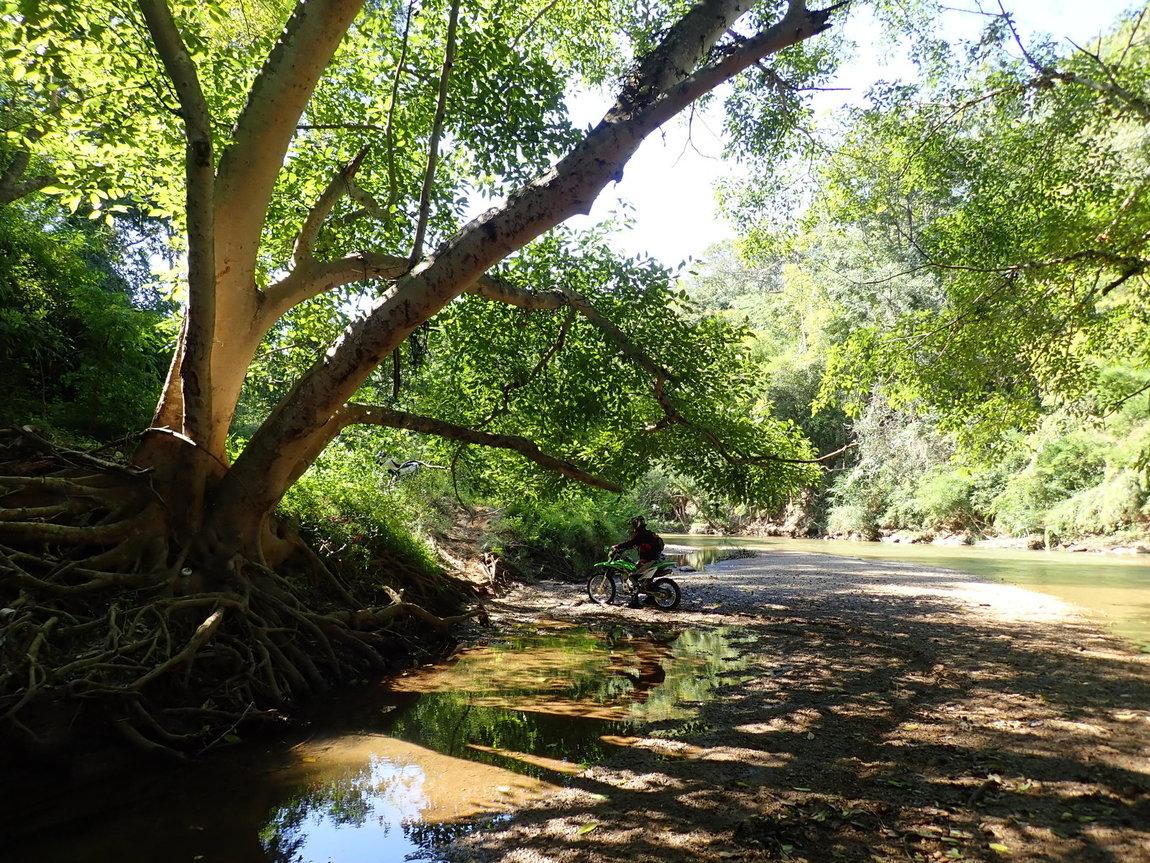 Slick log took Pond out. Nice dramatic get off for the camera. We had another good laugh.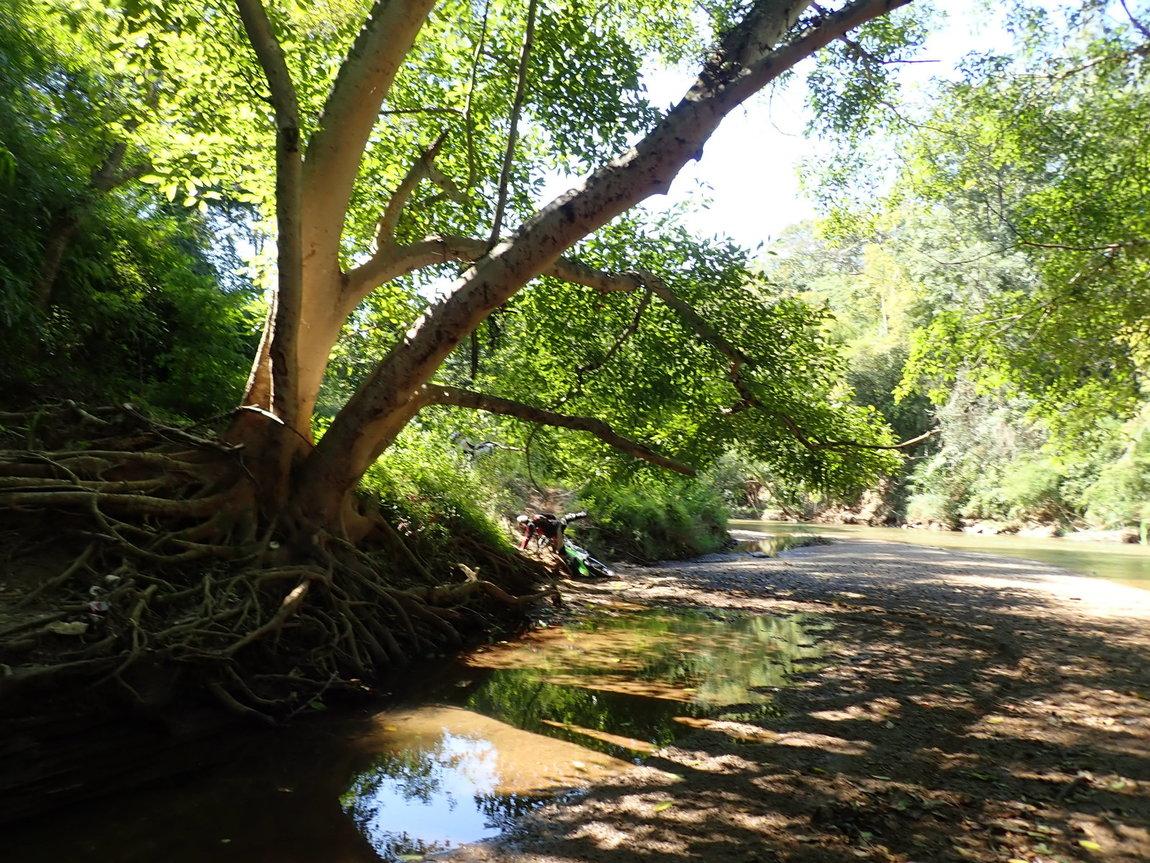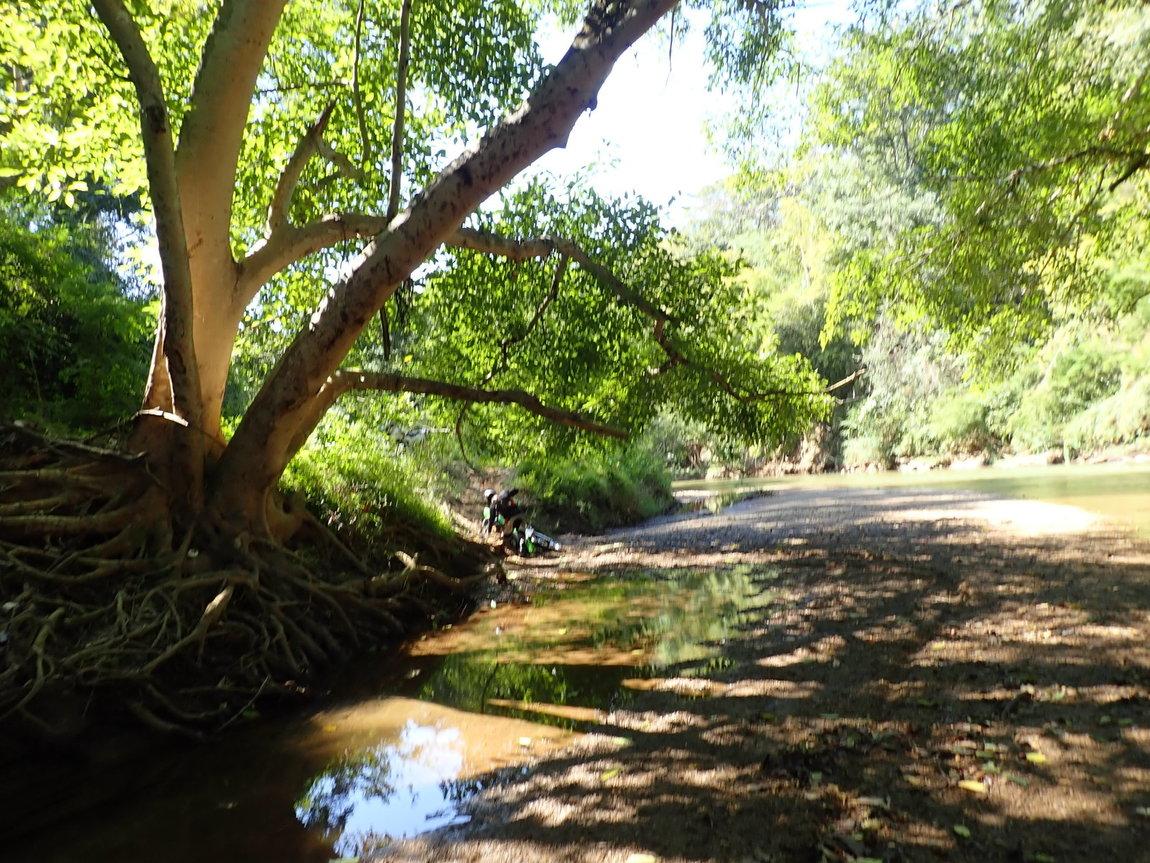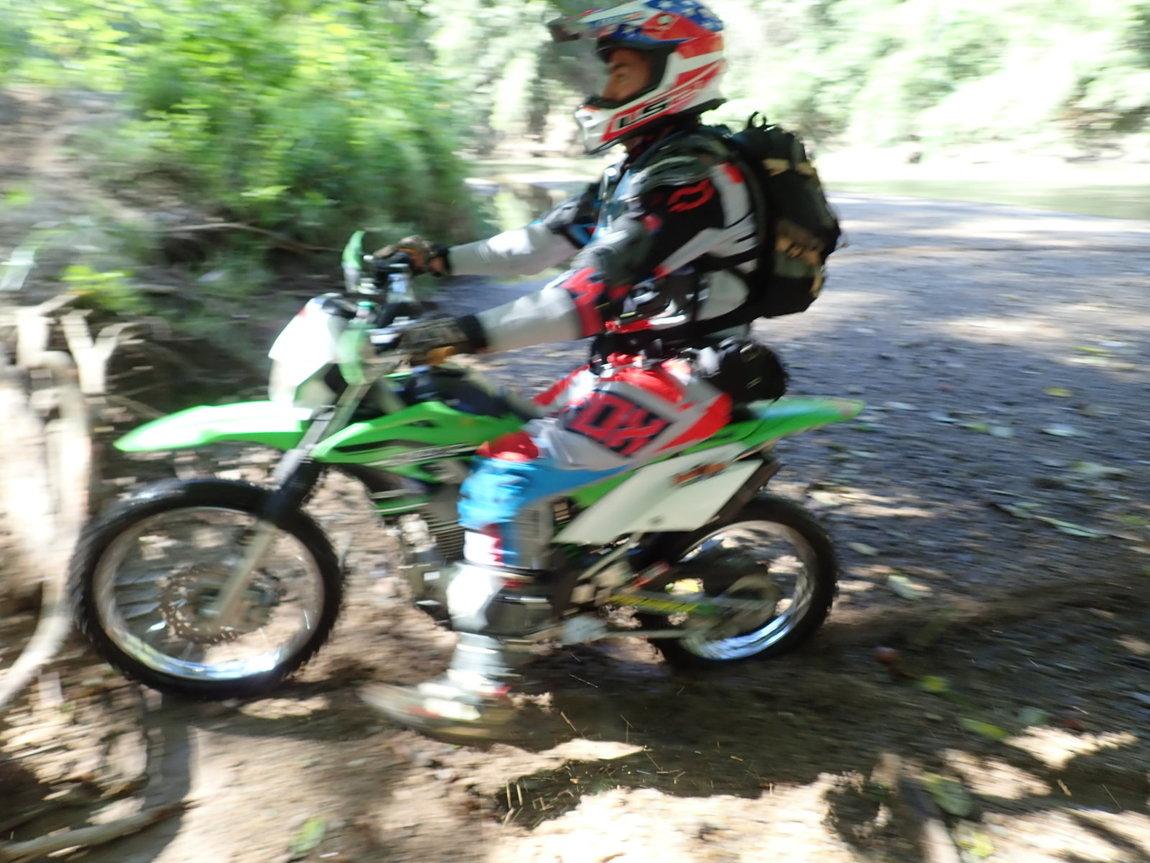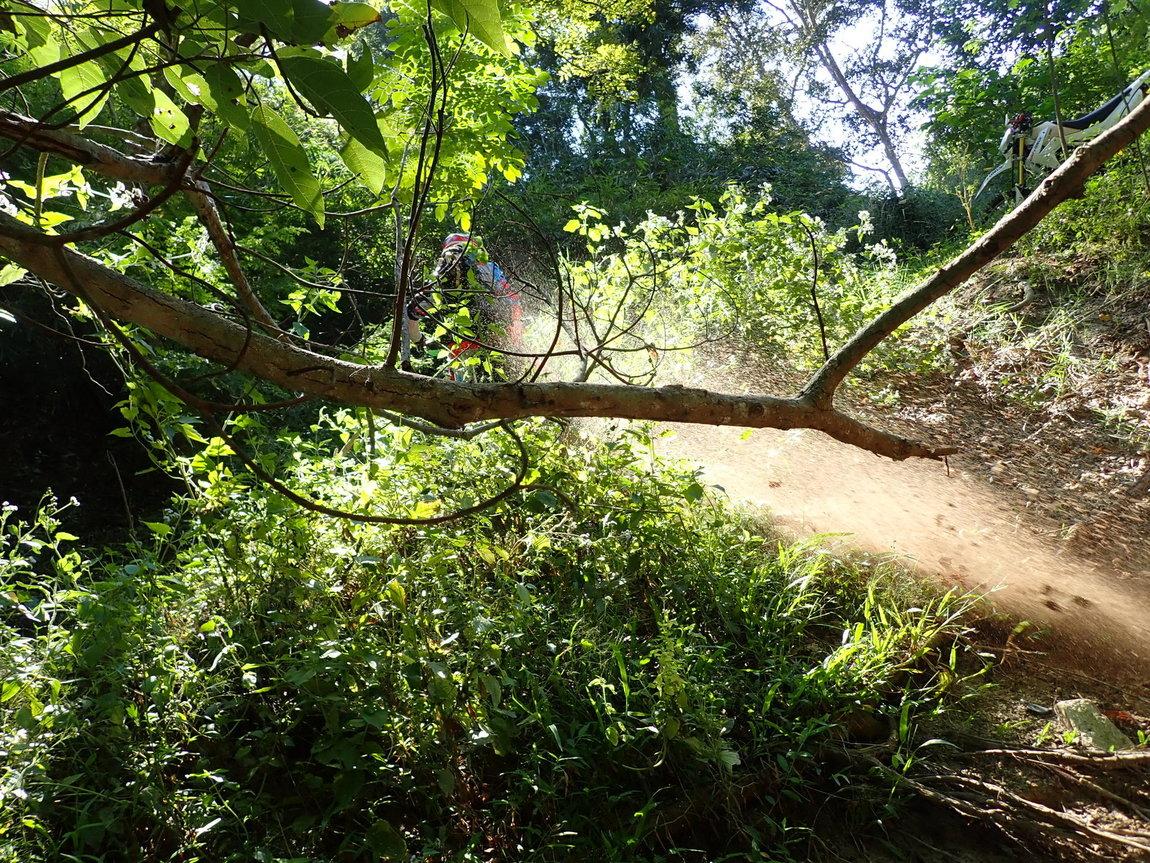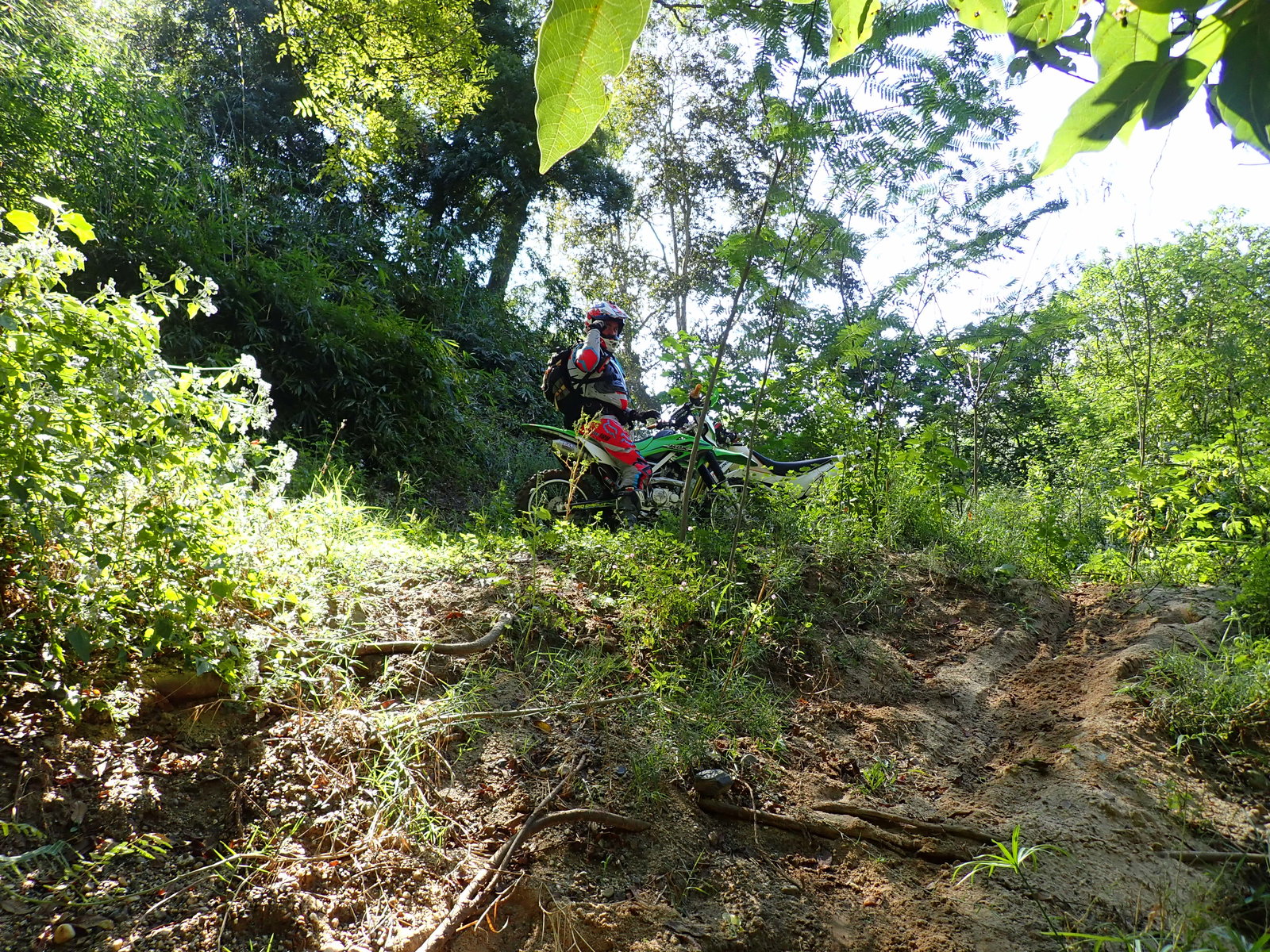 To be continued...