While my Hyper is sadly in the shop - a story for another time - a kind friend lent me his MultiStrada 1200S Pikes Peak edition to ride around on.
The bike is great, of course, as one would expect. But what's really outstanding - crazy, even - is the active suspension.
http://en.wikipedia.org/wiki/Active_suspension
Active suspension electronically adjusts the damping hundreds of times a second. I thought that meant that the bike would be in a perfect setup at all times, but it's actually better than that. The effect is as if all roads were smooth(er).
There's some roads I know very well, like canal road to my house. I know all the turns and all the bumps - except on the MTS, there are no bumps! It's magical. Going over bad roads - nothing moves. This bike carves along mountain curves on bad Thai roads full of potholes as if it was on a racetrack. Nothing moves or shakes, it just remains planted on the road.
Bigger bumps / holes of course are noticeable but there's no shaking or rattling either.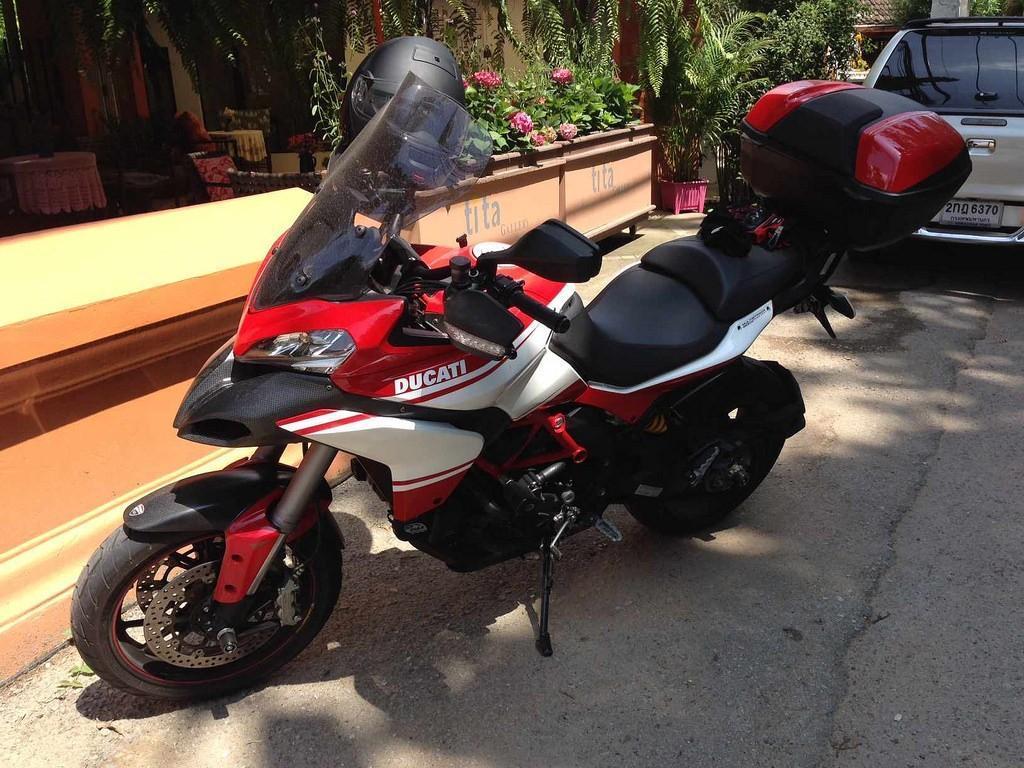 photo1200s
by
orthorim
, Thank You Flickr
Active suspension is an absolute killer feature one has to experience to believe. I think there's currently only two bikes that have it, the MTS and the BMW HP4 super bike. But no question the technology will come to more bikes soon. It's such a huge difference.