Some years ago we tried to get through from Ban Nadi to Muang Fuang.
After a full day of riding/exploring/looking for a trail taking us east to Muang Fuang we ended up being arrested!
From a reliable source I've been told it is possible to get through now.
Maybe the logging or whatever else they "protected" is over?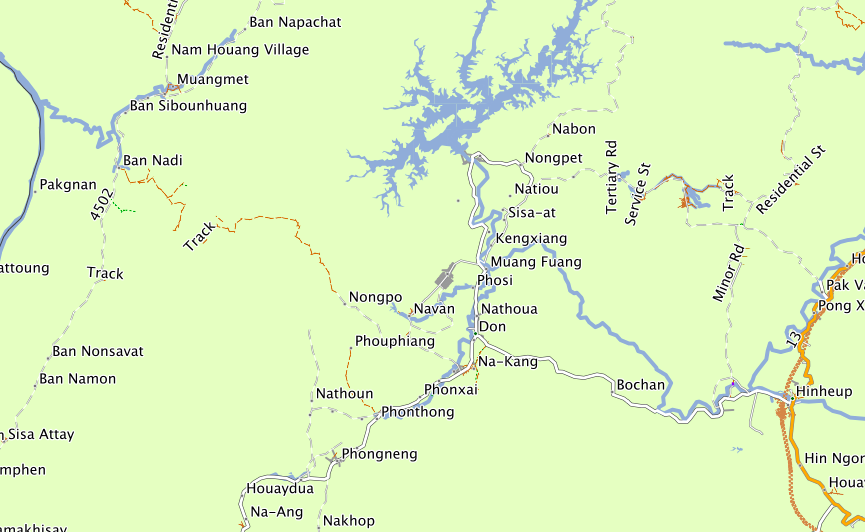 Video from our "misadventure" in 2014. The number of water crossings is staggering, and fun.