Me and wife, Dr.tt decided to do a round trip from Muar, Malaysia. We traveled into Thailand taking the west coast route and returning through the eastern side of south Thailand. It was a 2,500 kilometer journey and since we traveled a bit slow, it took us 9 days to do the tour.
However, I did advertise the ride in our local website and a large number of bikers signed up, but all drove back after Koh Phi Phi as they have limited holidays.
Come the day, (it was night to be precise) me and wife rode off from Muar, which is 180km south of Kuala Lumpur. Me on a 150cc Yamaha FZi and wife was on a Kawsaki ER6n. We took the expressway, it was a piece of cake. At a Rest and Recreation stop near Kuala Lumpur, the big group was waiting for us and the journey started at 12 midnite. Amongst them were some big bikes, V-Strom 1000cc, Yamaha Faser 1000, 2 suzukis 650cc, BMW F800gs and a Hayabusa. Beside these there were 3 cubs as well, they were 135cc Yamahas. So, actually its a merry thing, a mixture of big and small bikes riding together on a trip.
We had always love to ride during the night. Its cool, less traffic on the freeway, and further more we will be at the border checkpoint early in the morning to avoid the mad rush from holidaymakers that came by the loads, on buses and cars. We knew the situation would be very bad that weekend since Monday was a holiday in Malaysia (coincide with labour Day May 1st), thus we avoided crossing at Sadao instead drove west to the border Wang Kelian-Wang Prachan, a hilly region with twisties I called them mini Pai - Mae Hong Song loop!. And by 8.30 am we were already at the crossing point. It was almsot a 700 km journey when we started from Muar. cool!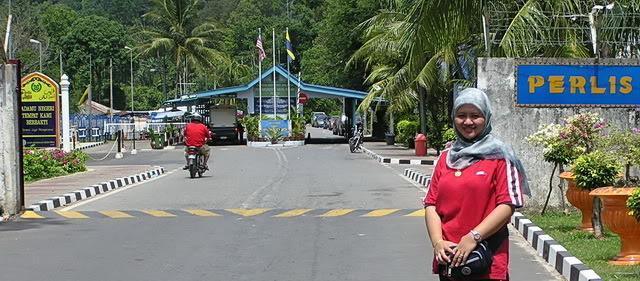 Crossing the border from Malaysia at Wang Kelian-Wang Prachan. It was opened up less than 10 years ago. Small, less busy , it caters for the locals to cross into Thailand and vice versa. Picture above is the Malaysian side, the immigration and custom complex at Wang Kelian, the state of Perlis. It has hence became an International crossing border and opens up at 7am till 5 pm Thai clock.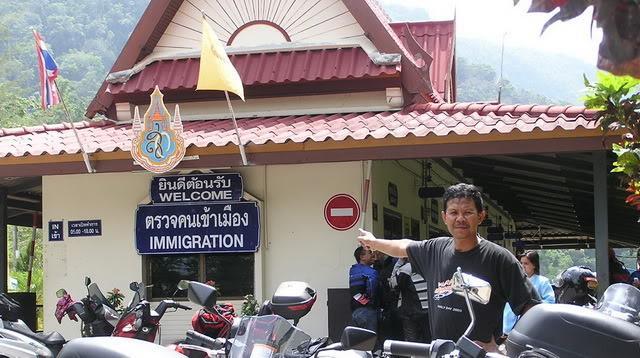 This is the Thailand side of the border, Wang Prachan and the road will lead to Satul