Sunday Off-road mud slide
11 am Start:
1. Huay Tueng Tao to Coffee Village at Doi Pui
2. Doi Pui Meow Village to Pong Yang
3. Mae Rim to Doi Pla Kong and Ban Mae Pa
4. Ban Mae Pa back to Chiang Mai
After the heavy rain yesterday the terrain was just beautiful today and the new front sprocket on the TTR did magic wonders.
Huay Keaw Road to Huoy Tung Tao just before the pay booth we took a sharp left and took a shortcut to avoid paying as usual. Then back into the mountains and up to the coffee village. We took the 'b'-route which is a little shorter and has better side. Then we worked our way back to the top of Doi Pui and stopped at the Meow Village for some nice coffee. After that we worked our way thru the bazaar with the bikes. Passing the flower gardens, shortly after that there's a very small footpath with some gorgeous off-road and breathtaking views when the sky is clear. Please be aware, that this track involves good handling of your bike any mistake here could be fatal. If you get off the path here you won't be able to get your bike back – absolutely no chance. So please only experienced riders this way. It is very rocky out here with steep climbs and steep descends on slippery surfaces that are made for walking not riding. The rest is real fun riding until Mae Rim. Beware off snakes out here.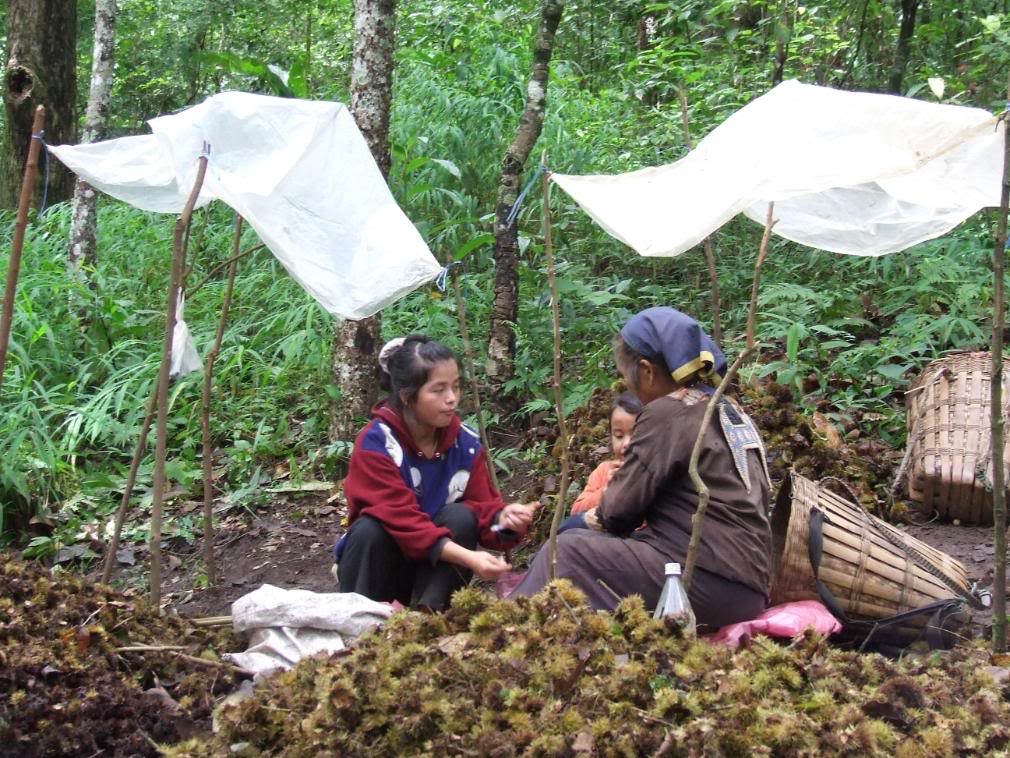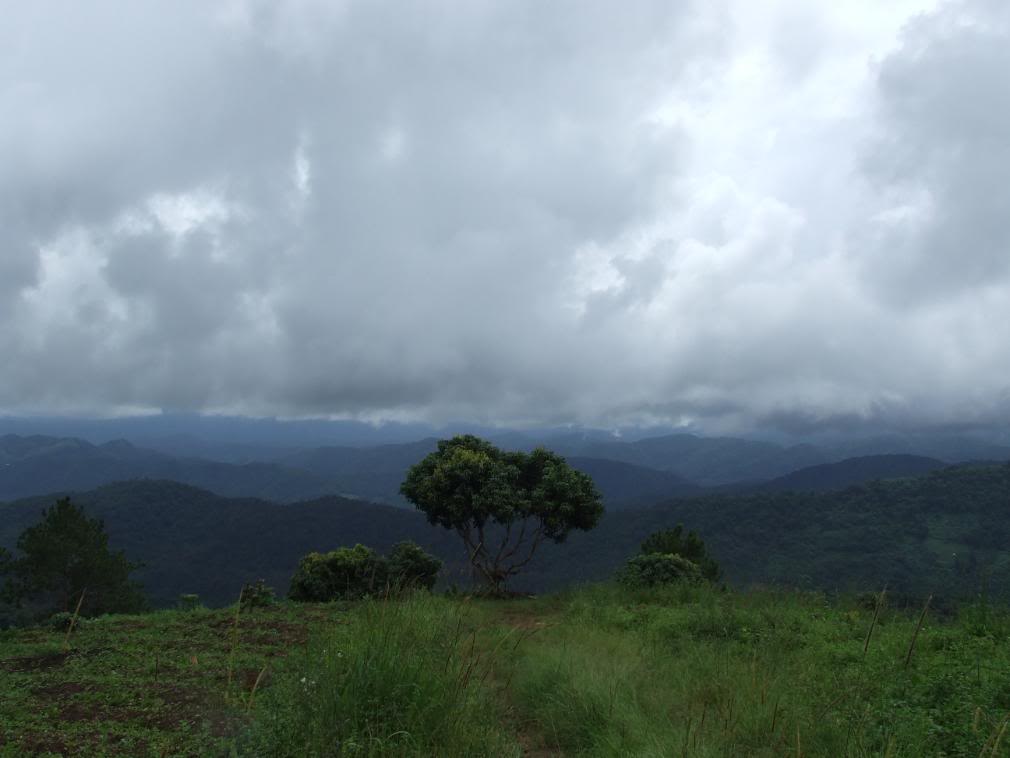 I've seen a cobra today, not big but poisonous enough. It didn't even bather to look my way. Totally cool sliding it's path back into the bush.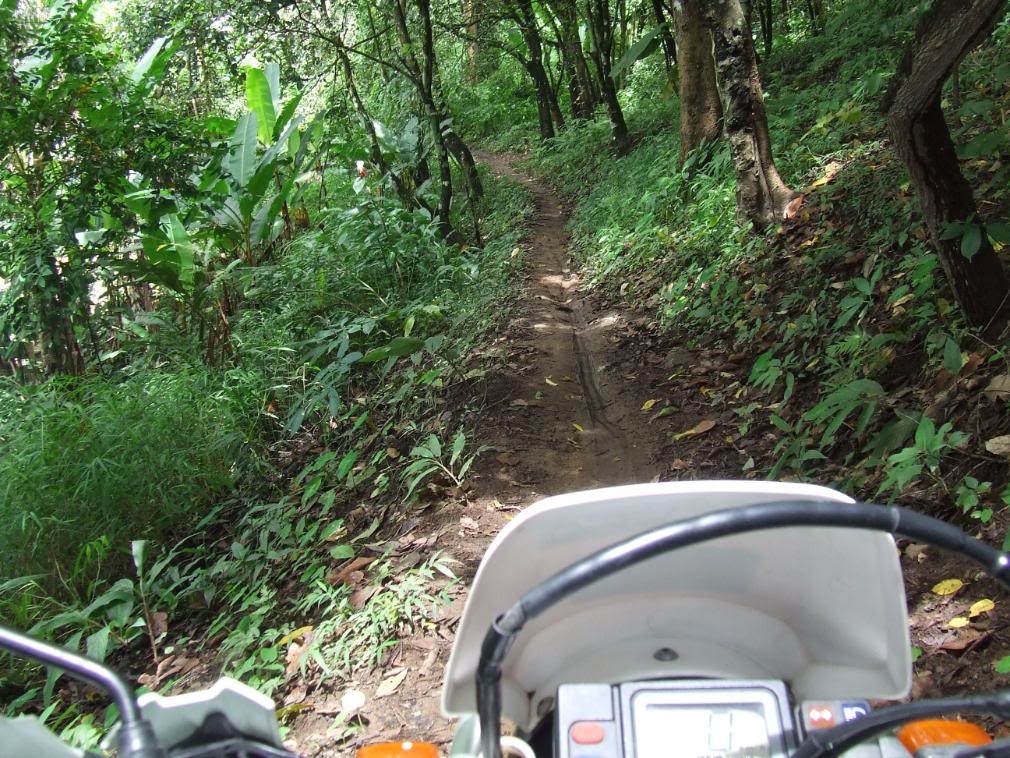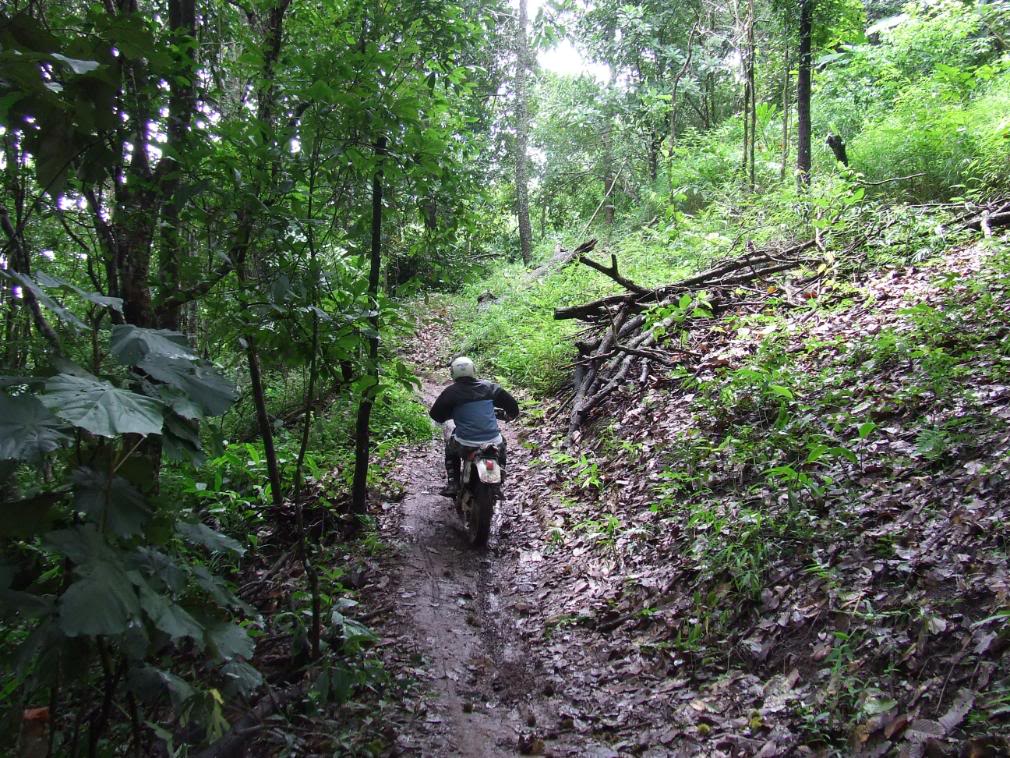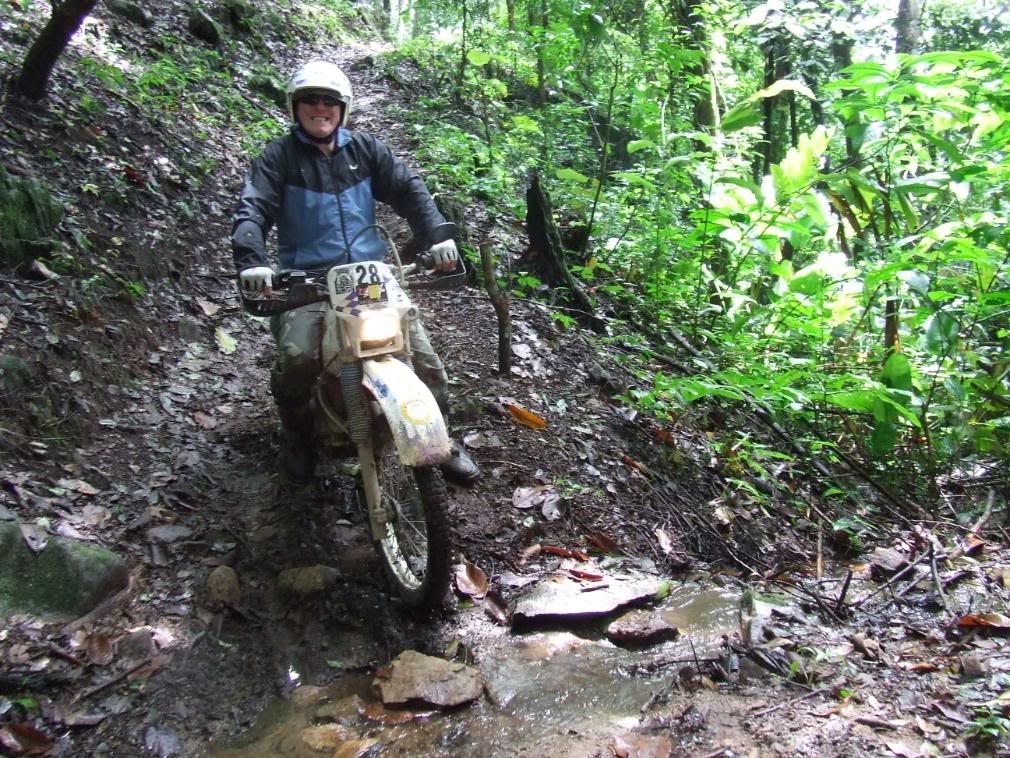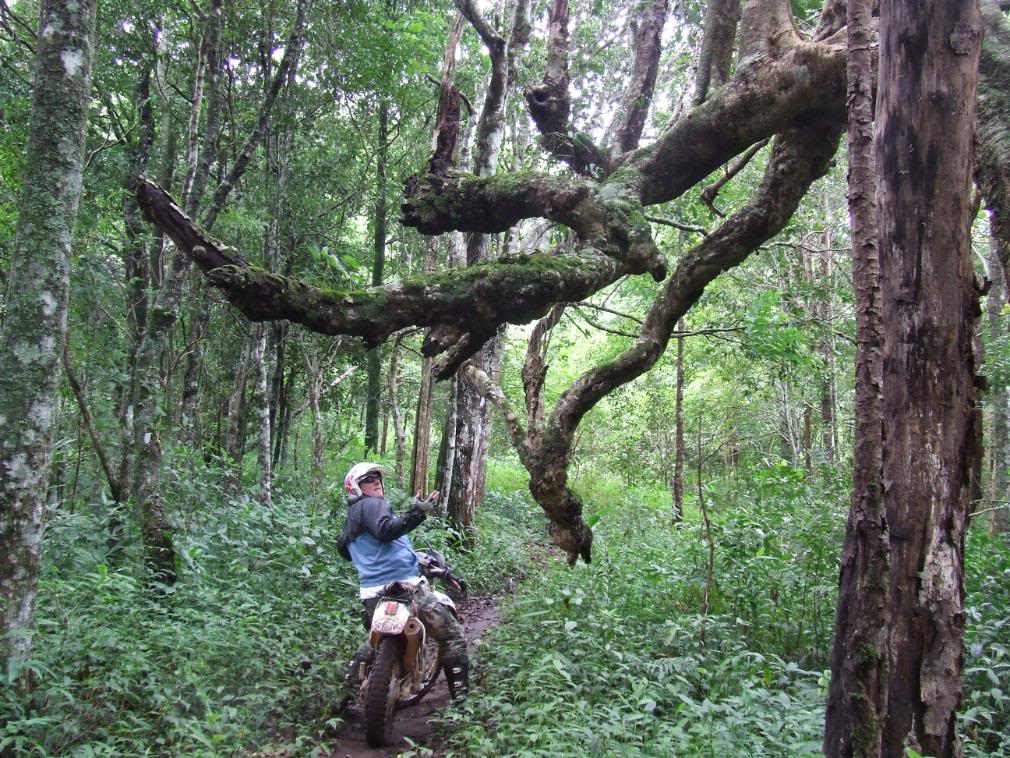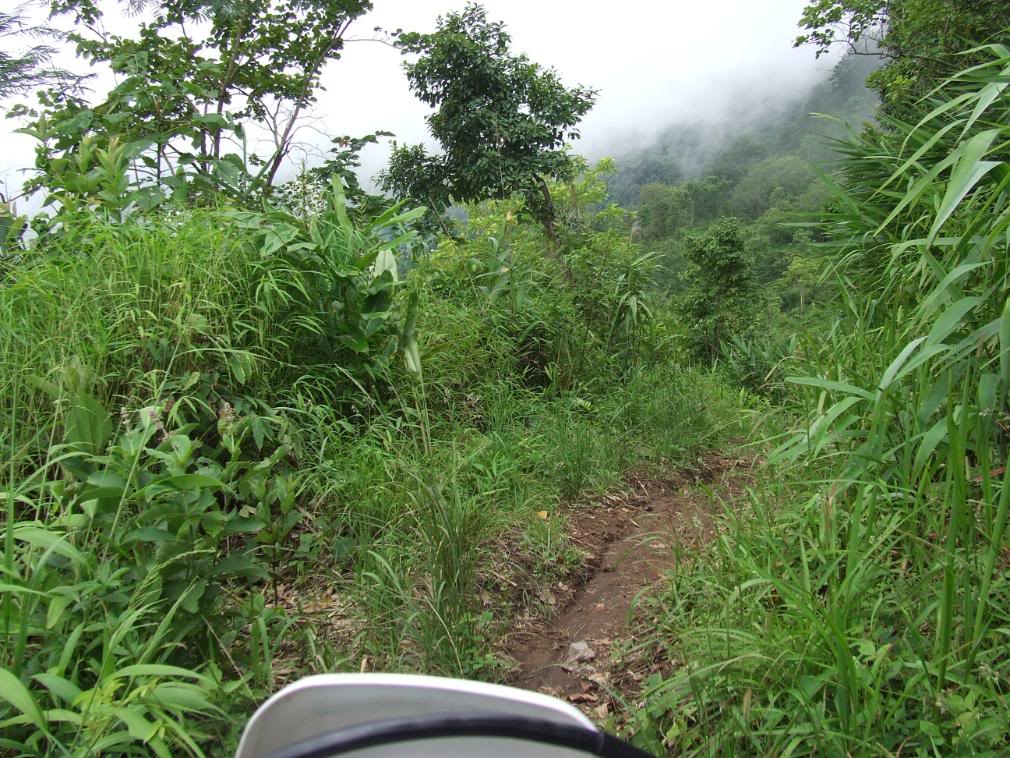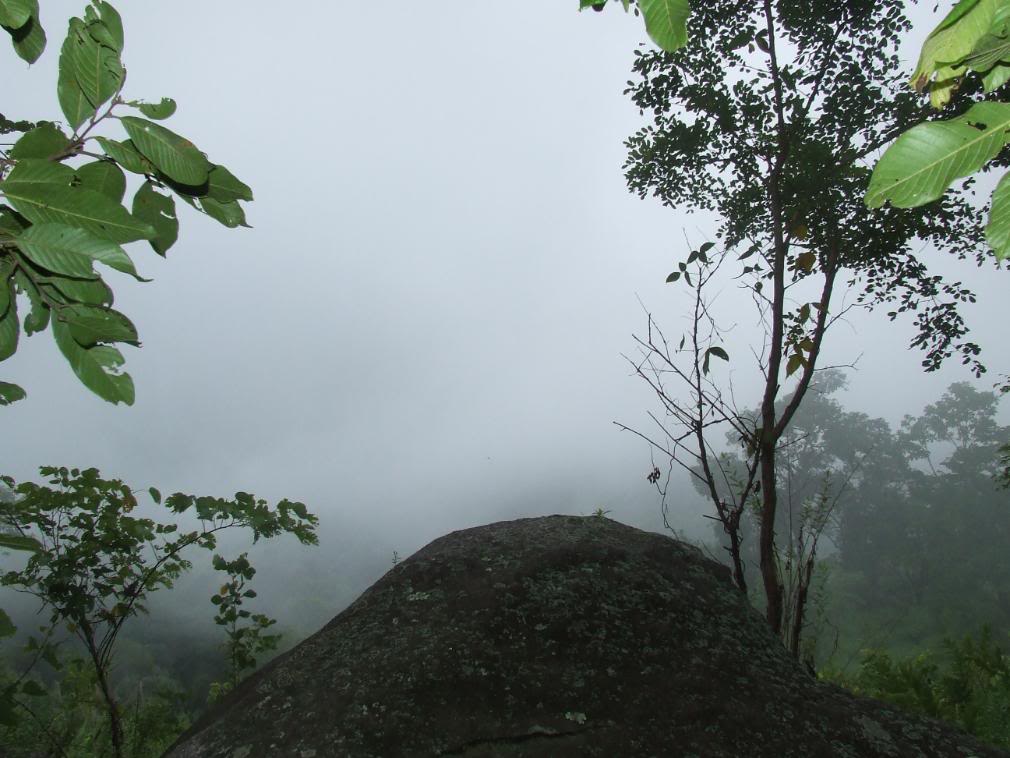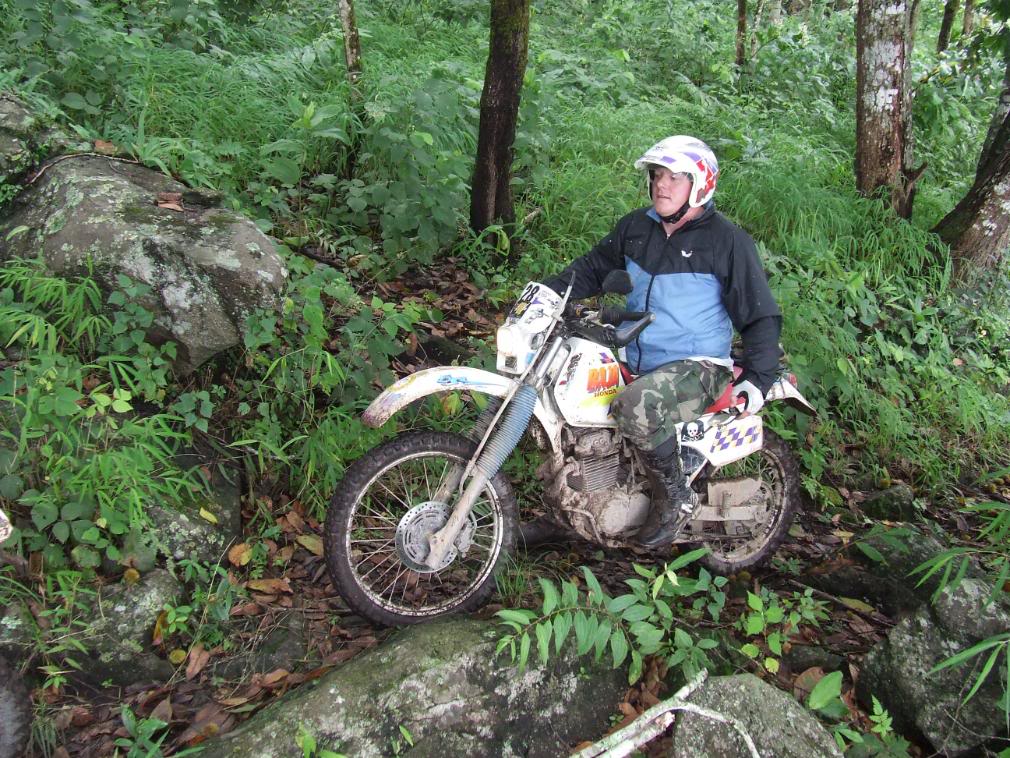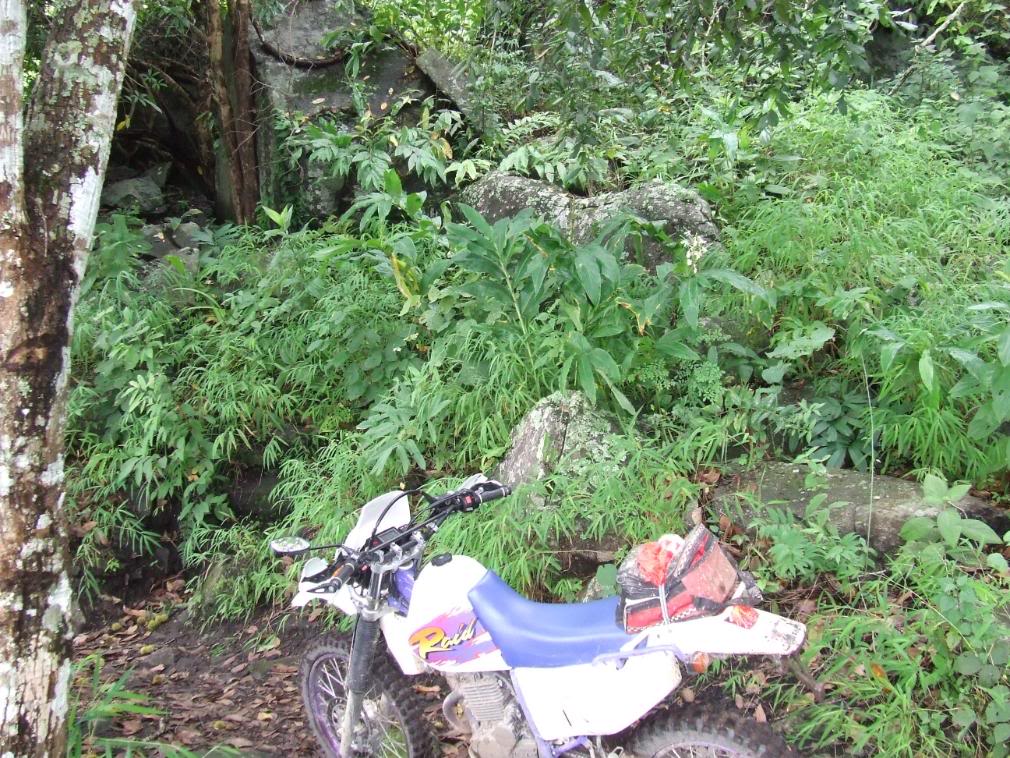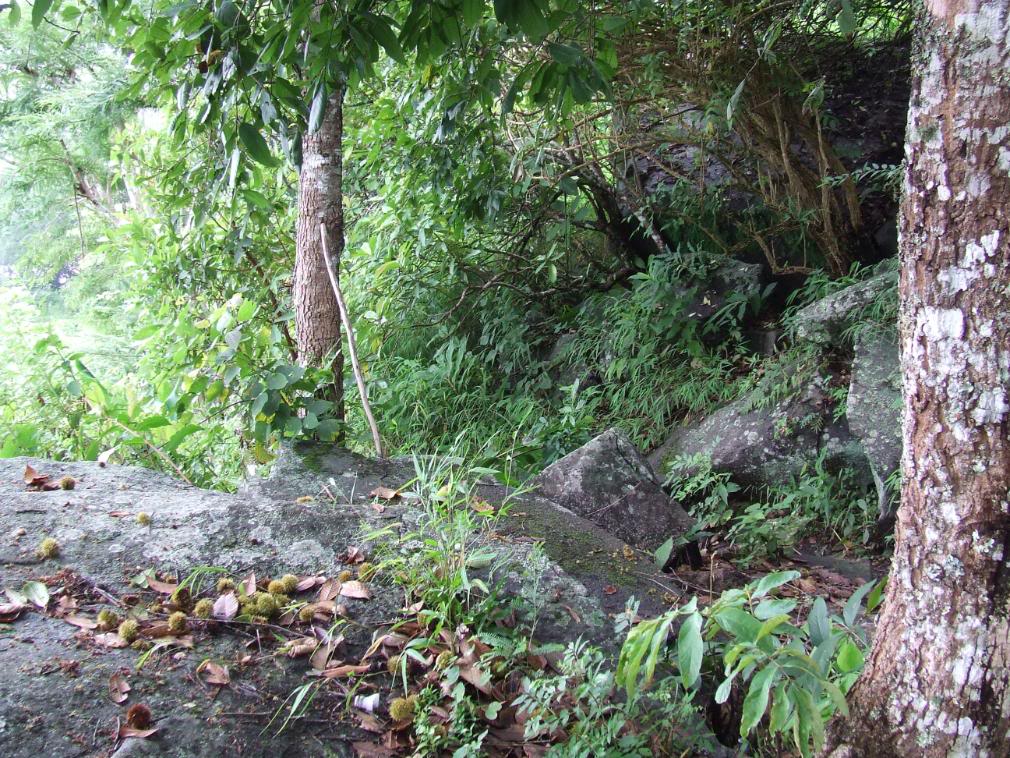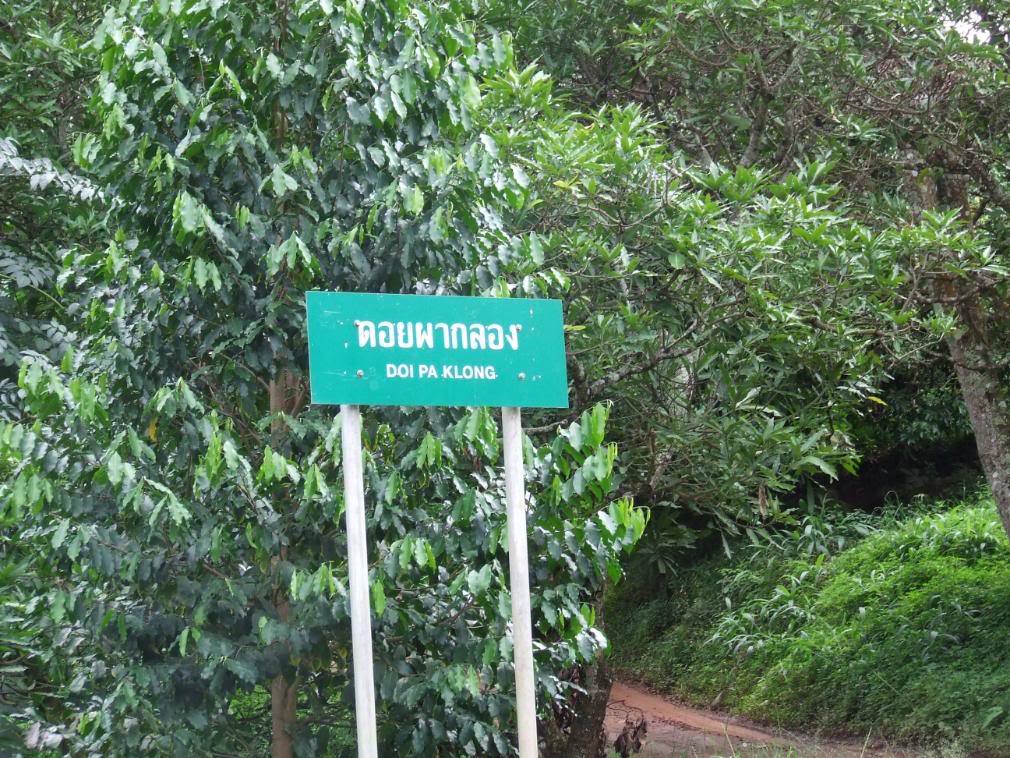 Once in Pong Yang we couldn't resist having a stopover for another espresso at X-center. Then it started raining for about 10 minutes.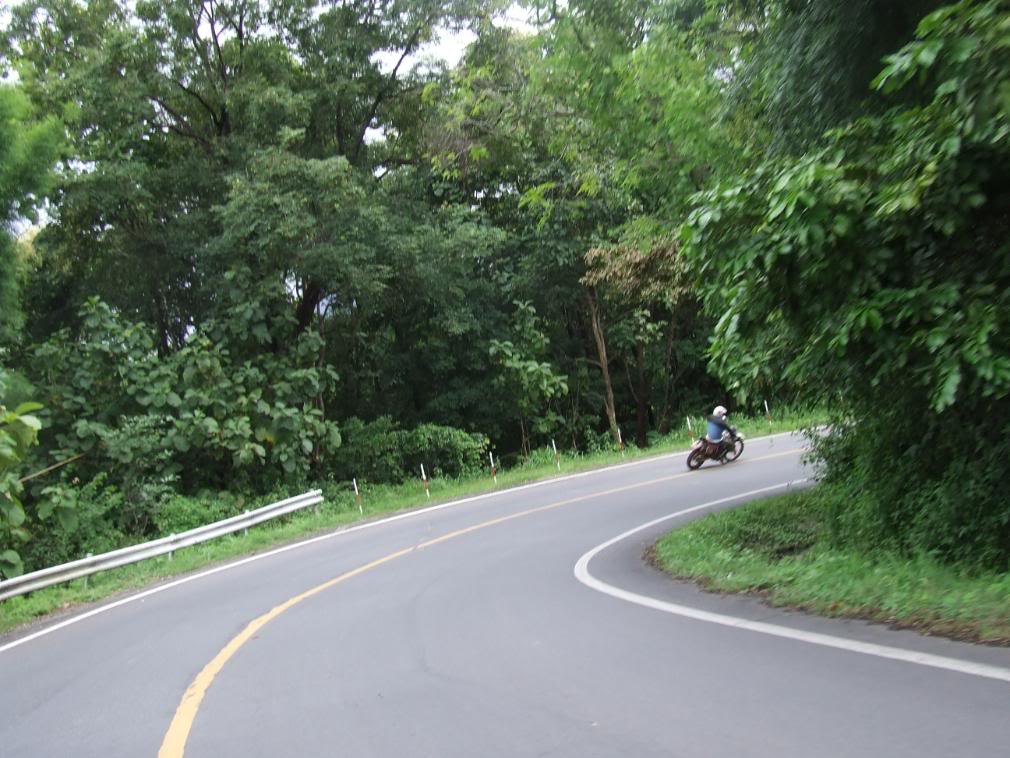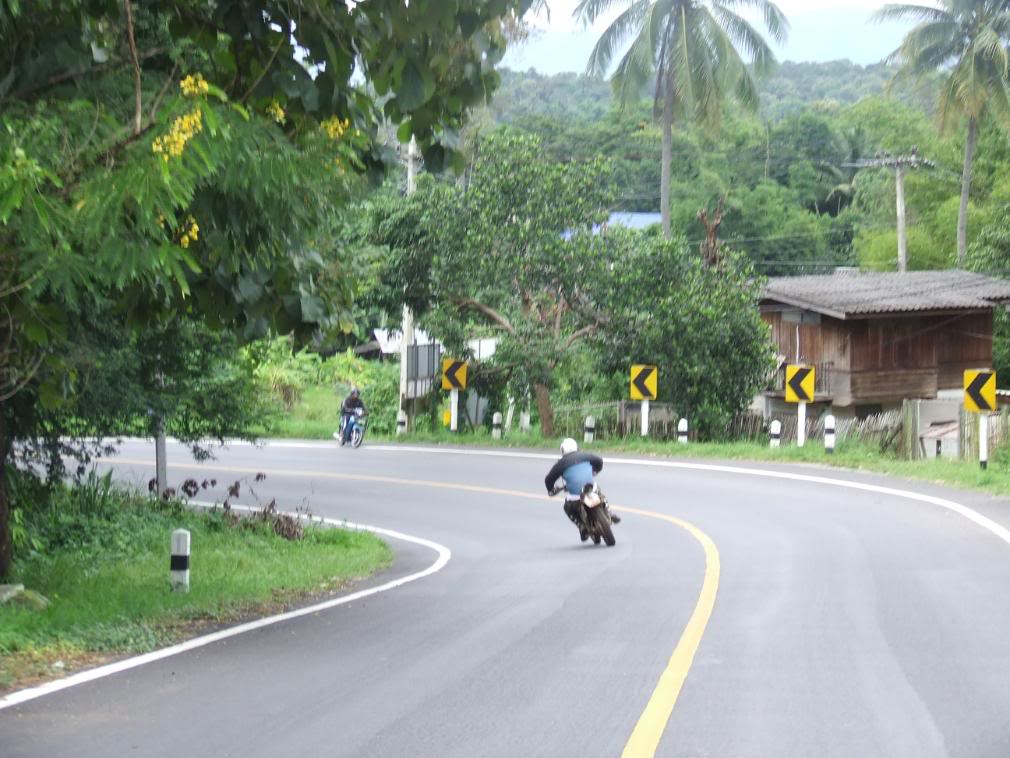 After that we were back on our bikes and were riding direction Prem International School, and then at a big gat we took a left and went back to the mountains and rode toward Ban Mae Pa. From there we had real heavy off-road with muddy surface and green moss on the top this staff is more slippery then an oil massage. None off us fell and we managed to get thru somehow. The descent was now full with meter-deep potholes and besides the slippery surfaces it took a lot of riding skills to stay on the bike.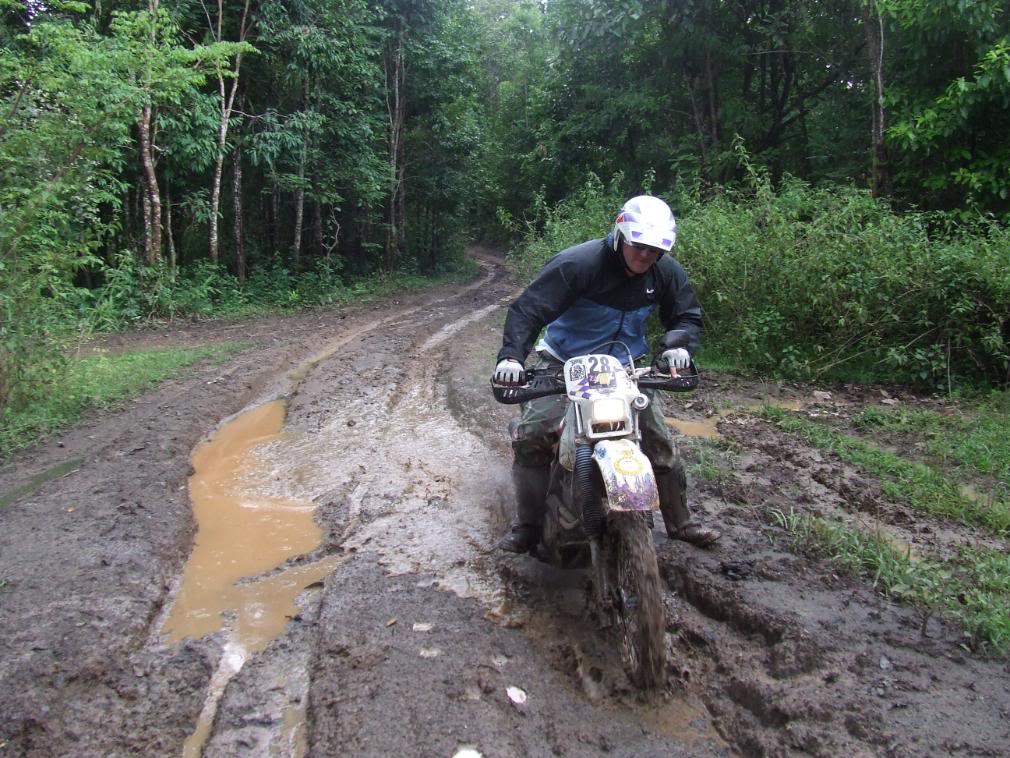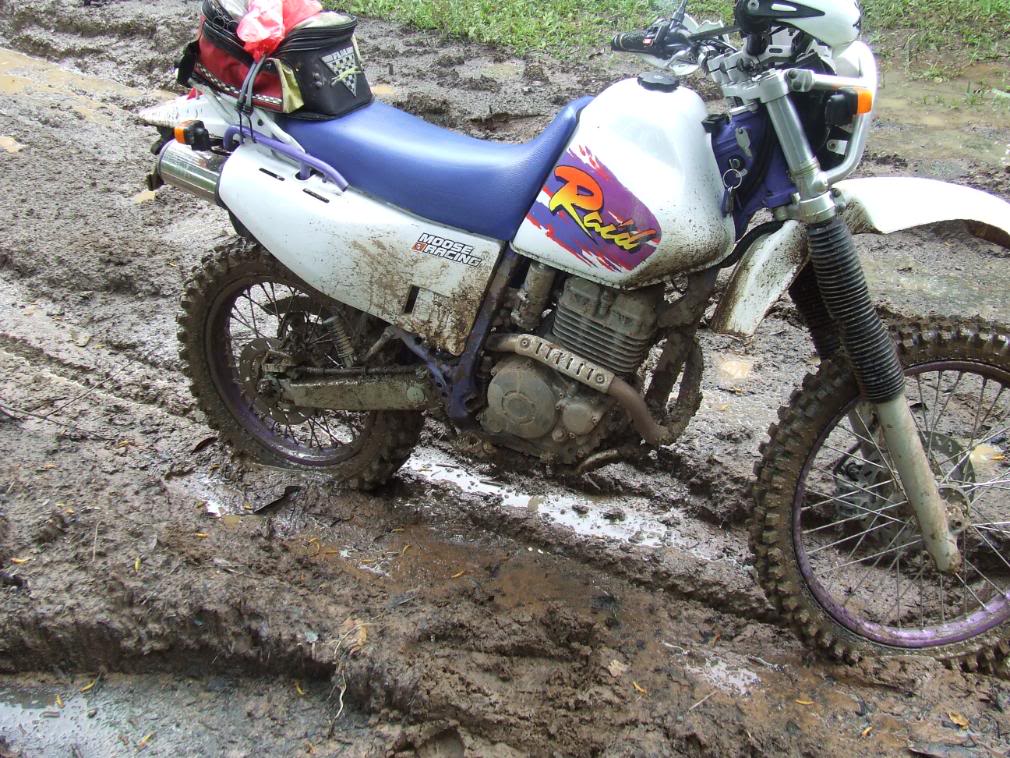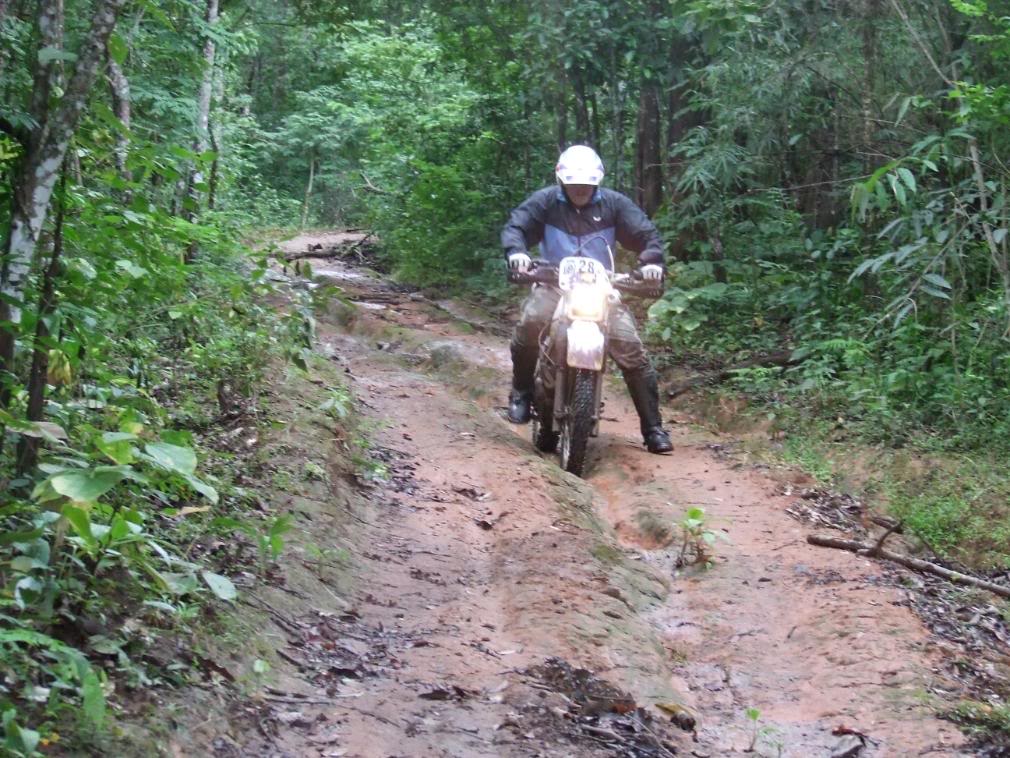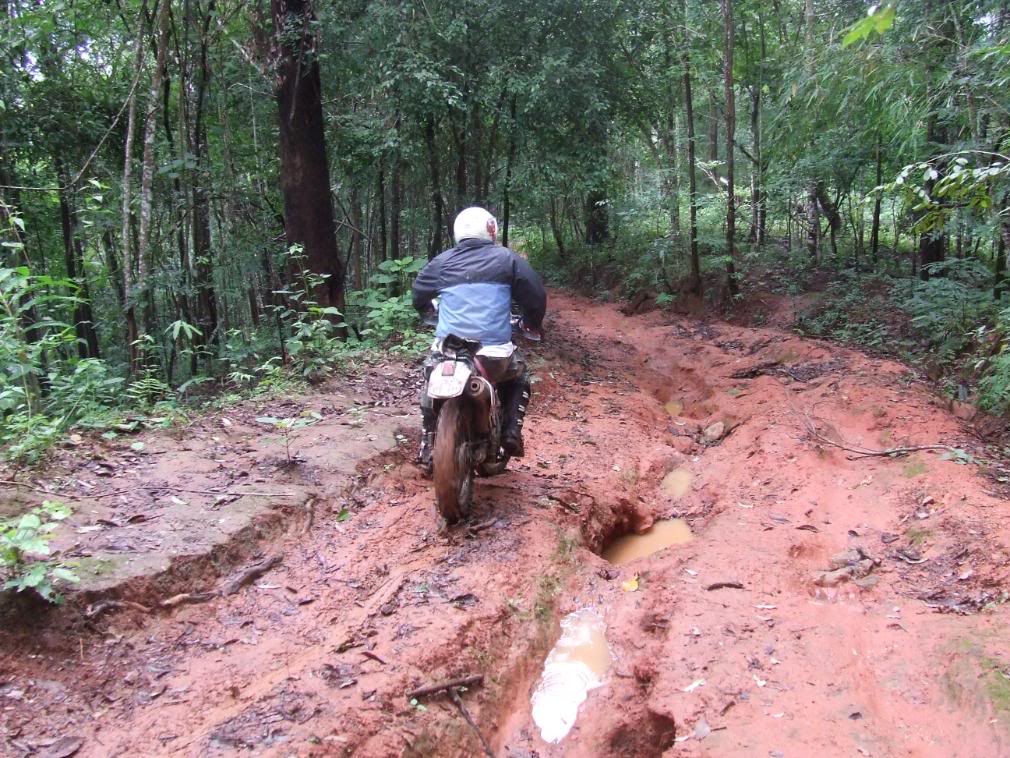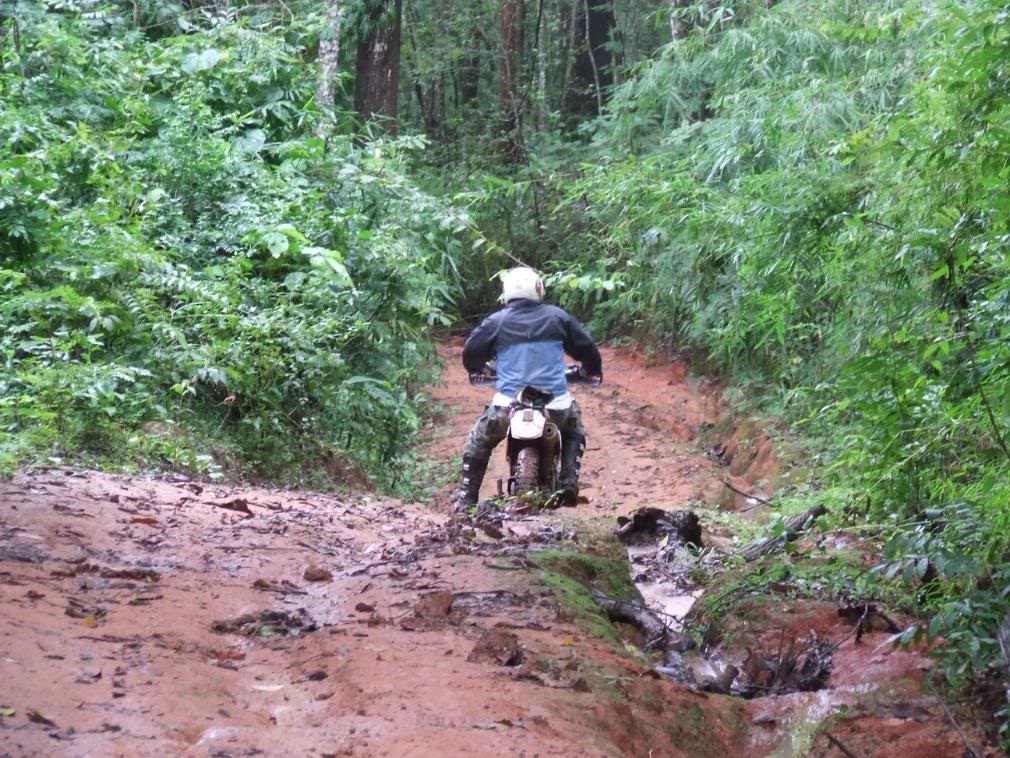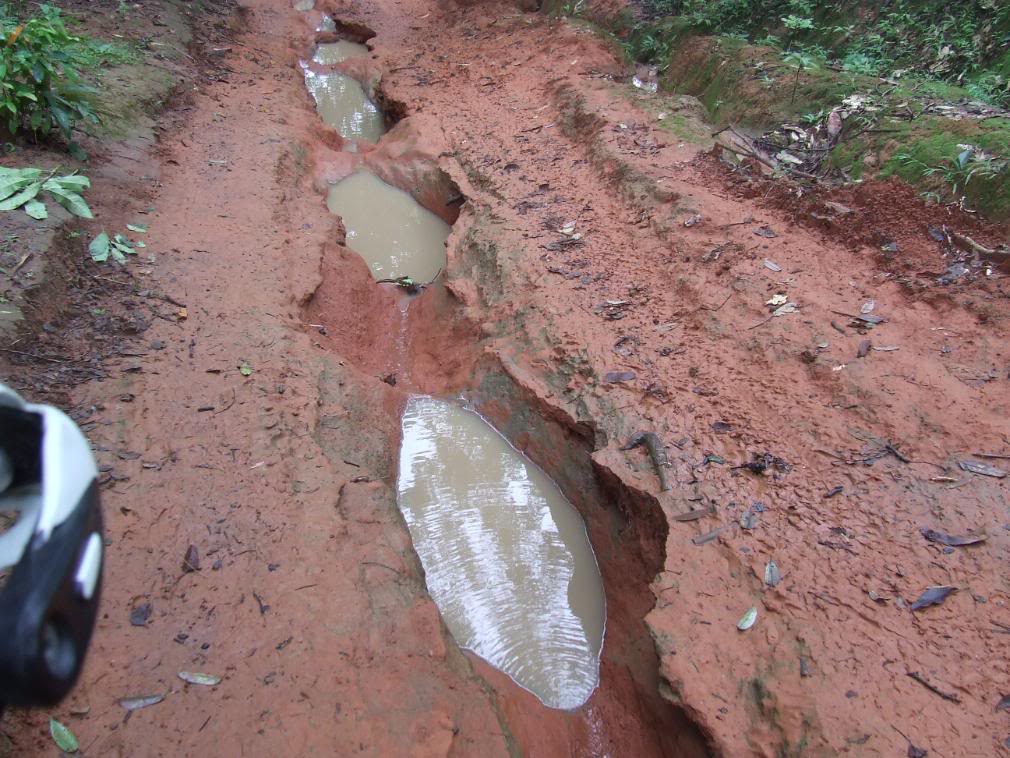 At one point George decided to push the bike on a narrow passage. I'm too lazy to jump off the bike and push and just kept going.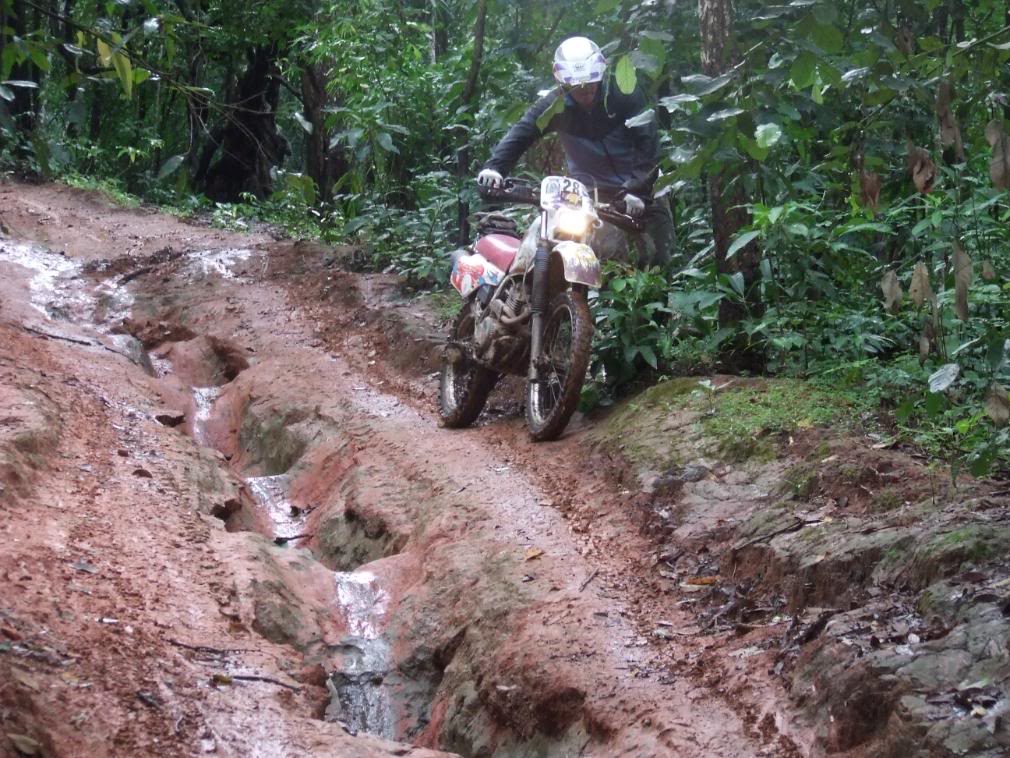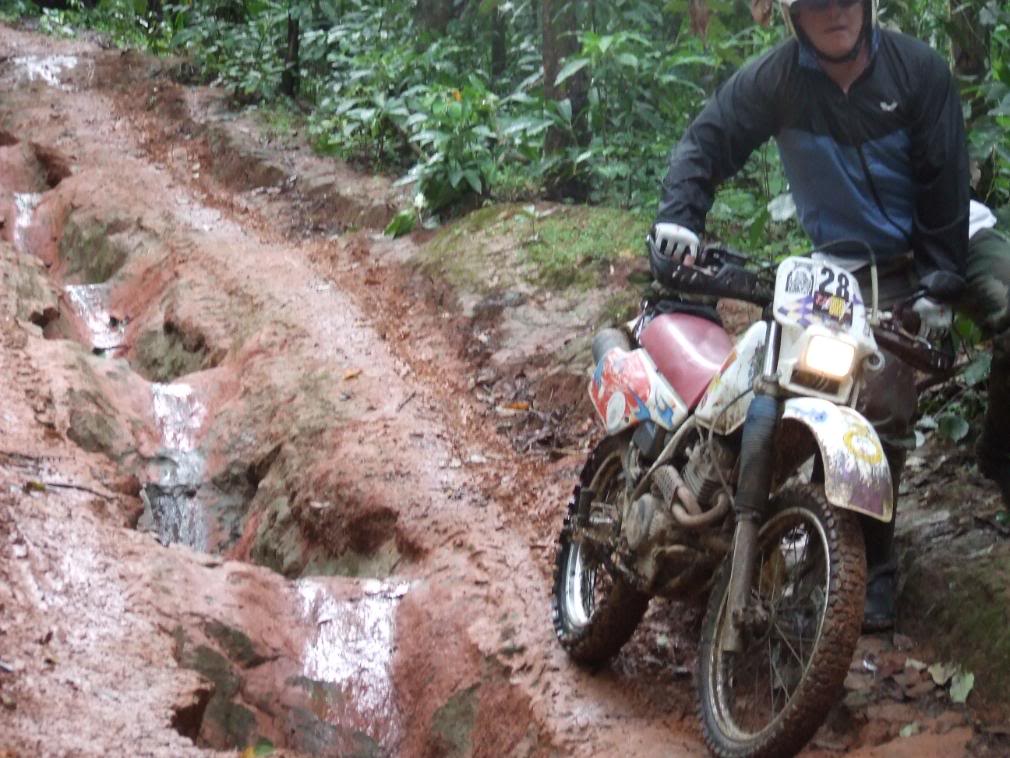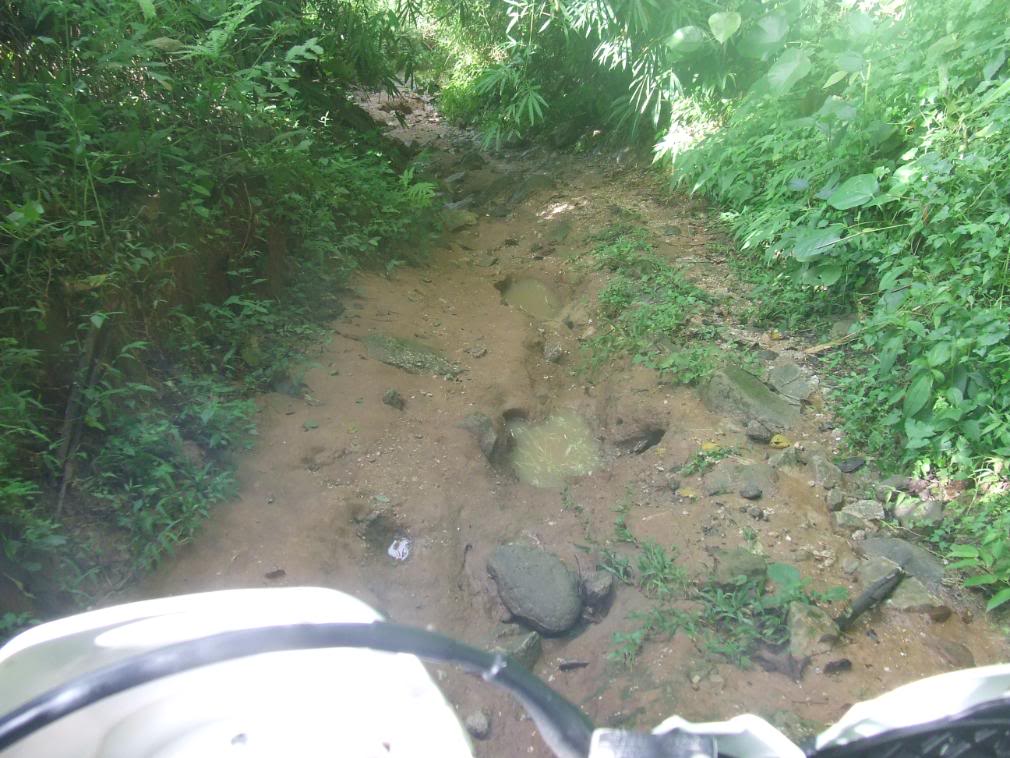 How lucky I still remembered this track from years ago. It is just so much more fun to ride without GPS. Doi Pla Kong is such a nice riding area with lotsa tracks out there.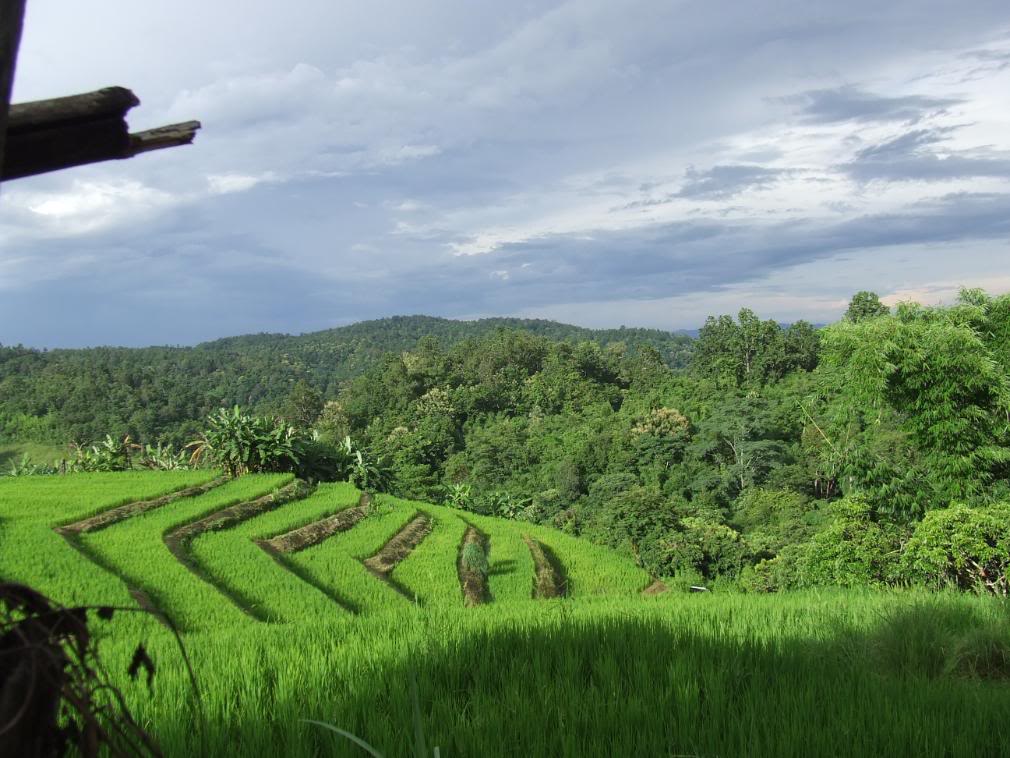 About 5:30 we were done with our exercise and returned to Chiang Mai over Mae Taeng.
Grand Total: 176 km off-road with some asphalt. Total riding time 6 hours.