Trip Facts:
my ride : kawasaki ksr 110
Start Point: Singapore
duration of trip : 5 weeks (11th April 2008 - 18th May 2008)
places covered :
Thailand - hatyai, phuket, surat thani, koh phangan, bangkok, chiangmai, mae sariang, mae hong son, ban rak thai, pai, mae ai, golden triangle, chiang saen, nong khai, nakhon ratchasima
Laos - houay xai, pak beng, luang pra bang, vang vieng, vieng chang
M'sia - fraser's hill, and the entire North-South Highway
Total dist : approx 9000km (7000km on road, 2000km on train, ferry and slow boat along mekong river)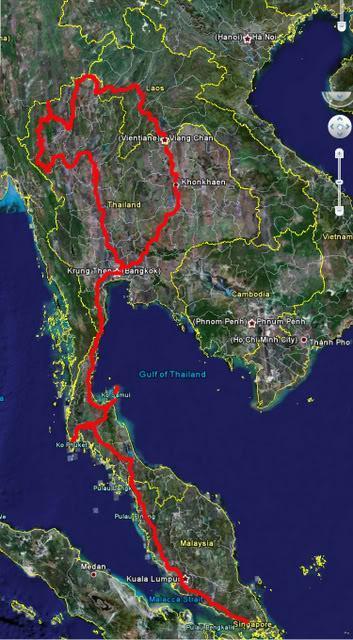 Expenditure on fuel :
SGD$220
(and that's an over estimation =D)
Total expenditure : SGD$2200 (including after market parts and accessories)
Prologue
the thought of touring on my ksr crossed my mind several times, and more often than not, the stupefied looks or "huh? you siao ah?" comments usually greet my shared thoughts over teh peng. one day, i just decided to do it. i think that's what happens when you bum around too much.
having just returned from a UK trip and only a week to Songkran, i only had 4 days or so to prepare for the big adventure. Didn't make plans and stuff as the trip was only confirmed when i got back from UK. So basically, i just made up my mind(well, with the help of a few factors), packed and left. The void of uncertainty excited me. i didn't even know when i would return.
initial plan was to ride up to penang, stay overnight den continue to hatyai the next day, but there was still much to be done, so i postponed departure by a day, so i could have enough rest as well, but then again, how the hell can anyone sleep before a trip like this?!
D-Day 11th April, 0000 hours
i saddled up my little warrior and headed for the 2nd link. 2 close friends from my riding group were at GP esso to send me off. The trip was only disclosed to a few people. with a few photos and well-wishes, i rode off into the night of the NSH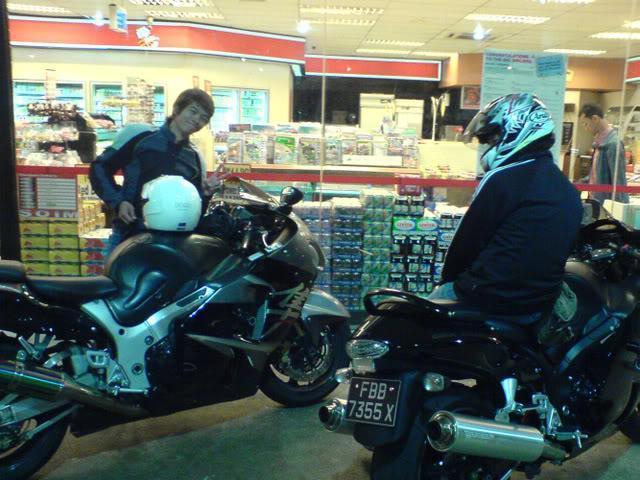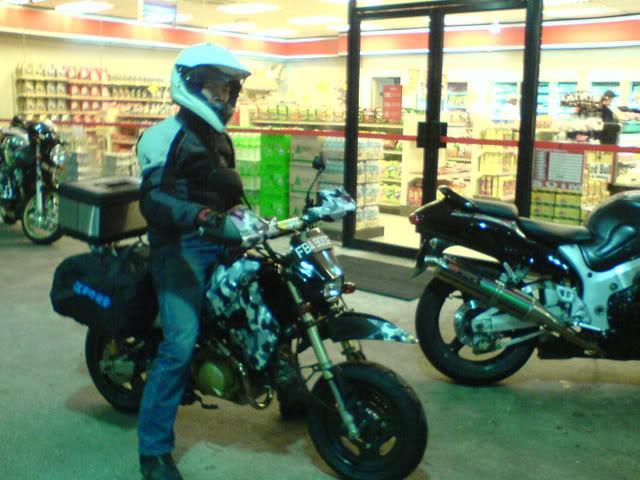 my little mascot, tiny yet mighty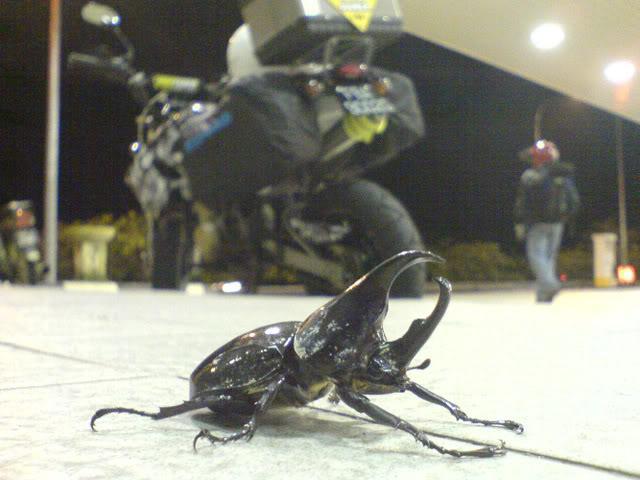 taking shelter from the rain. i was too lazy to put on a raincoat. not that i had one anyway!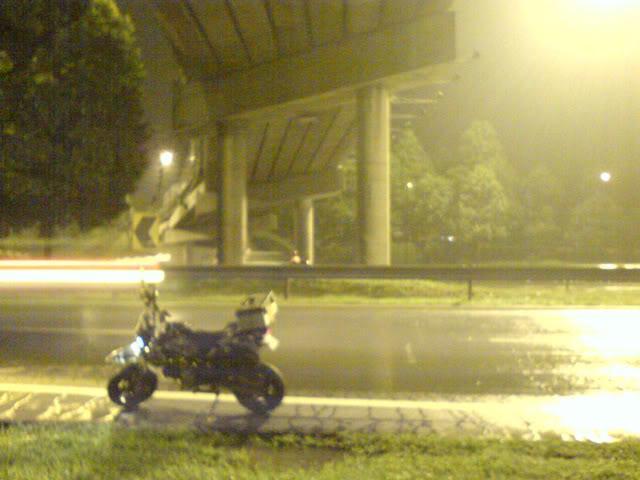 ]
meeting a convoy of m'sian bikers at a petrol stop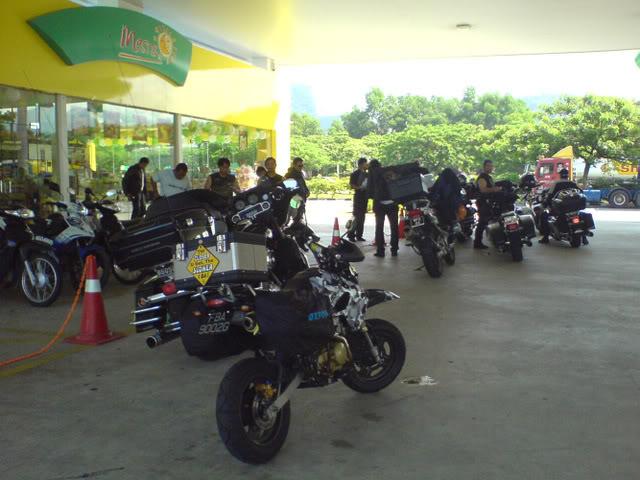 riding from night till day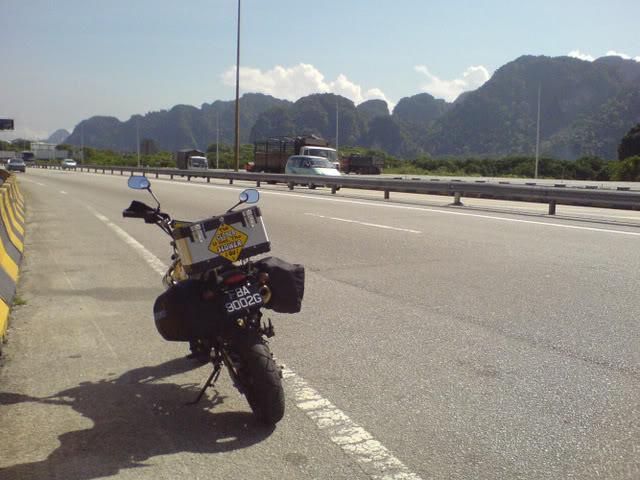 14 hours later, i finally reached the thai border. it poured like crazy before the border, but curiously enough, the rest of the bikers seem dry -..-"