If you are Chiang Mai, with the wife/girlfriend/mia noi and are in need of some 'Brownie Points'. a good ride out is to Lampang.
Its only around 100kms to get there. On the way stop off at the Thai Elephant Conservation Camp outside Thung Kwain, between Km 28 and 29
They have shows at 9am,10am,and 1.30pm. You can even do a 3 day 2 night course on being an elephant handler
After leaving there, about 3kms further on is a big handicraft market on the left, heaps of locally made souvineers, wooden letter boxes, etc, (although may be a bit awkward carring some of the stuff on the bike).
Whilst in Lampang, you can get a horse and buggy ride around the city, very touristy but something different. I think we paid 200baht for a 30 minute ride.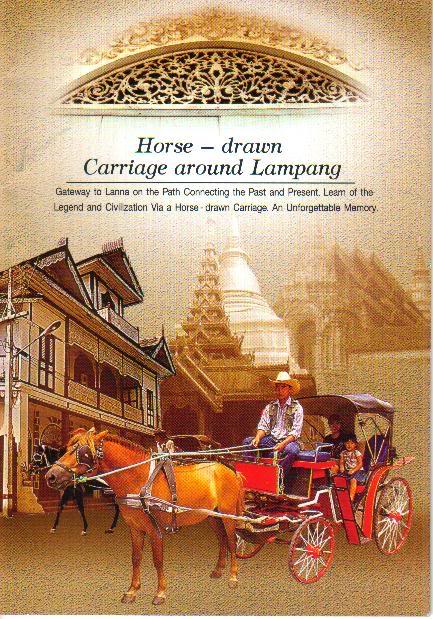 No danger getting done for speeding on this 'jalopy'
For those who have not yet visited Thailand, the toilets at the gas stations, have a seperate area out the back for the guys (standing room only). On our visit to a Jet gas station, I quite liked this sign as there is no mistakeing what it means.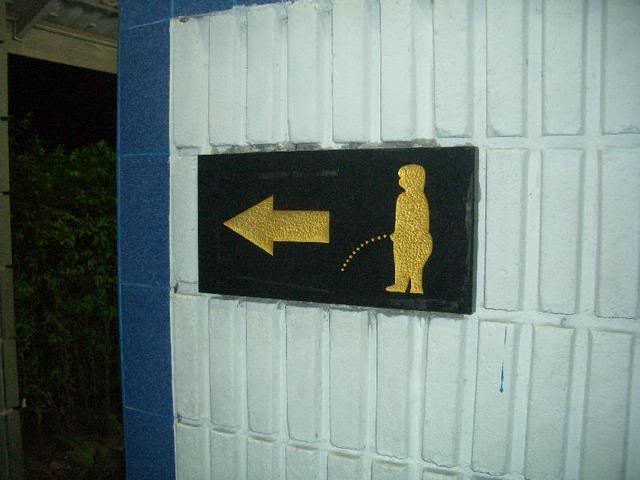 And whilst you are standing there, 'relieving yourself' you are encouraged to do a number of exercises.
Now I had to be very careful when taking these photos as it didnt look too good, a guy loitering around the gents toiles, with camera in hand.