Seen recently north of Chiang Mai a selection of Triumphs, and bikes for sale.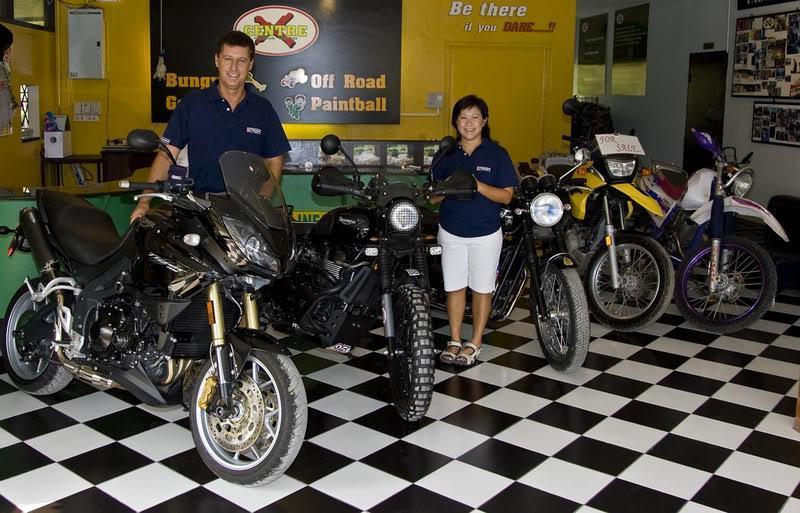 a Bungy band of trumpets
The Sales Team with the ever-helpful Miss Gung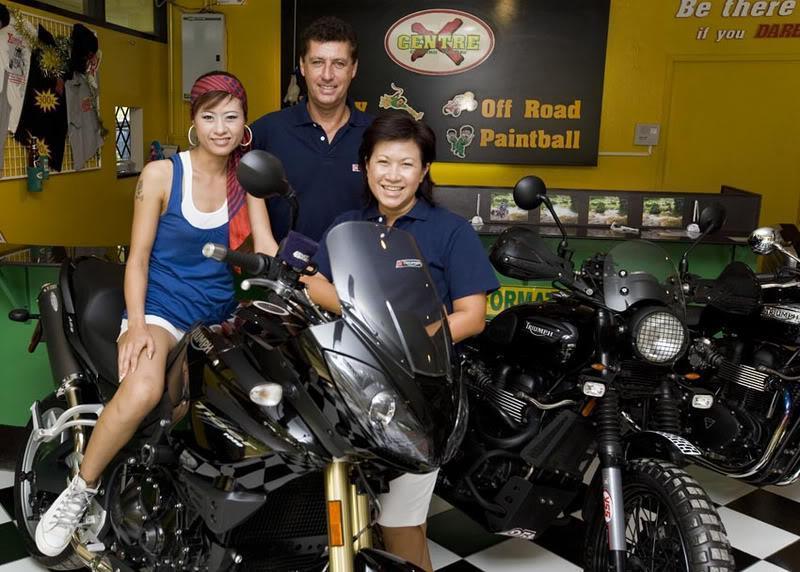 Feline approval for the Tiger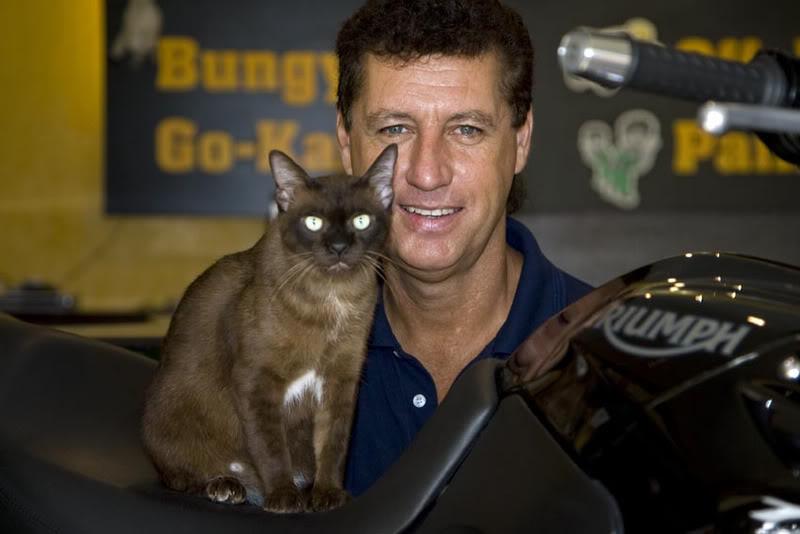 The Tiger appears to be breeding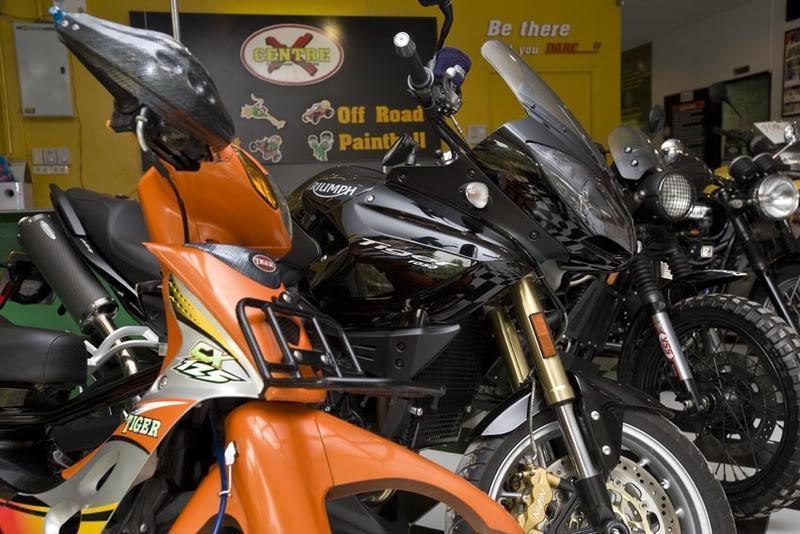 An impression of the new 675 Tiger Cub
has been appearing on the web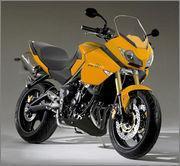 sadly another smaller motard
Triumph's jumping off in Mae Rim??