Date: 1-Feb-2009
Rider: Dave Early
Bike: Suzuki DR650se
There has been talk of a "new" road that runs from somewhere in the vicinity of Boun Tay to the Luang Nam Ta Rd and cuts out the need to circle through Oudomxay when traveling in the Northern Laos region.
A previous post said some guesthouse owners in Boun Tay had information. I stopped and asked a young lady at the guest house and she said it was about 3-4 hours just follow the road. In Boun Tay there is a sign in the middle of town pointing to the guesthouse turnoff and then going about 2kms outside of town.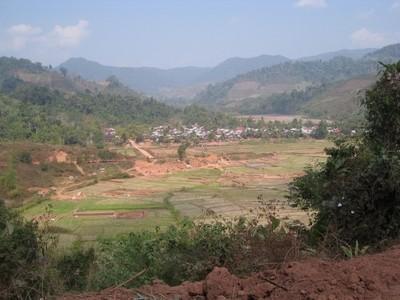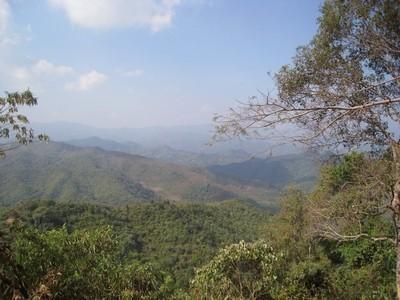 The first section of road was in really good condition for about 12km and I had my hopes up, but after passing through a small village it quickly deteriorated into a steep climb and very poor road with a number of water crossings.
Some pretty stiff inclines and decents in places.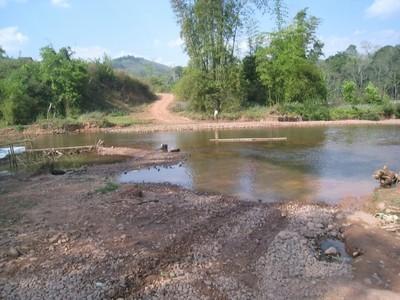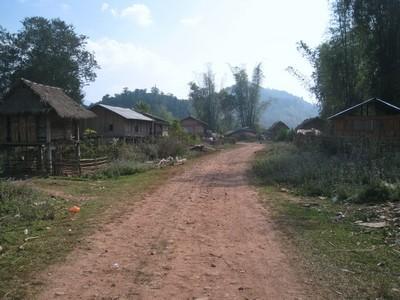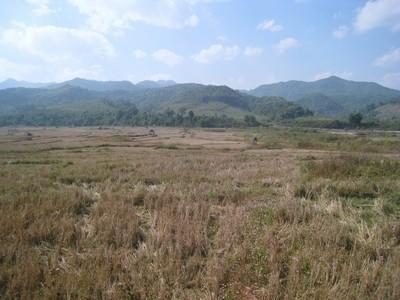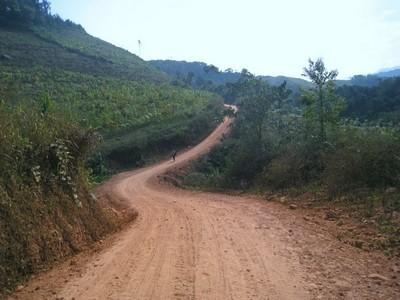 It never fails to impress me how these guys get around on their Chinese bikes.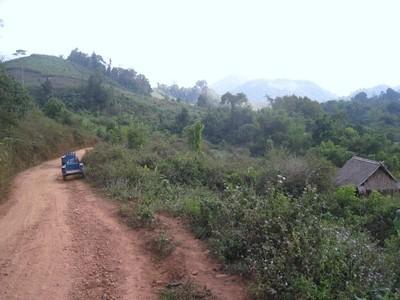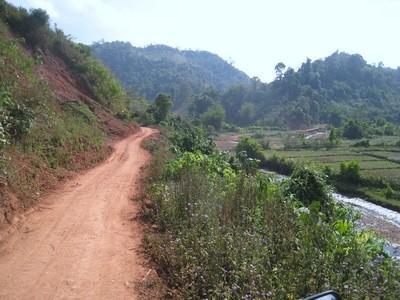 After making this crossing, you have to make a right, climb up about 1 meter high riverbank and then a sharp left "trials style". I find it hard to believe that 4 wheelers can get through this area but apparently they do.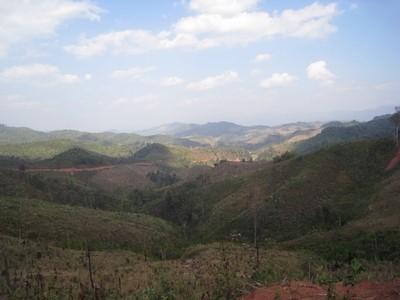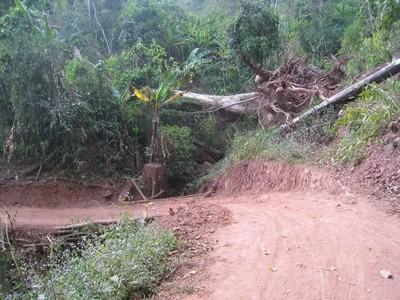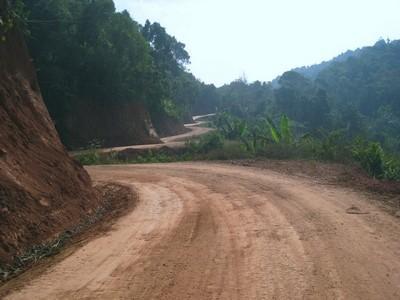 Once clear of the poor section of road it is smooth sailing until this watercrossing.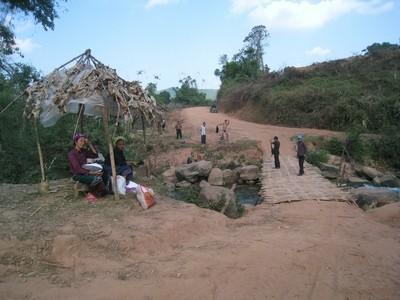 I came around the curve at speed and was faced with this bridge and watercrossing. First impression was no way am I going to go across that with the 650. I stopped near the water and everyone pointed and yelled for me to use the bridge.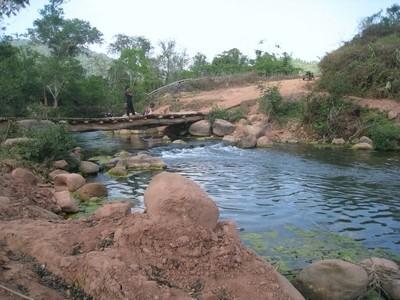 I was now in a bunch of loose sand and really was going to have difficulty turning around.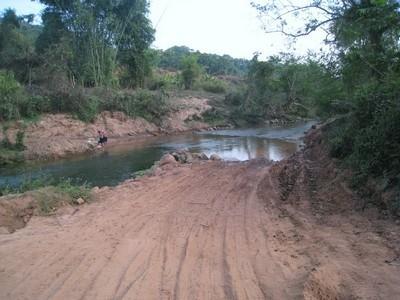 I chose the water (and the half naked women bathing had nothing to do with the decision). I got a standing ovation from the friendly group when I stopped on the other side.
The rest was a nice ride with great scenery. The older section (south end) that is actually the road to Meochai was a little rough. I figure it cut off about 75km from the Oudomxay route. I don't know if it really saved any time because the middle section was fairly slow going.
I had told some other friends about the route and they tried it from North to South also. The XR250 had no problem but one of the guys on a Africa Twin had to turn back.
It was about 75kms and took me about 2.5 hours to complete the bypass section. Another hour to Luang Nam Ta.
I was going to name this the "Silver Hawk Bypass" as I thought I was the first to do it from our group but I later found out that Rex had gone South to North a few days earlier on his KLX250. :cry: