Dec 9, 2008
1,056
778
113
The North Siam Roadrunners group were all very experienced bikers and had a great day doing the loop.
There were riders from England, France, Germany, Switzerland, Holland, America, Saudi Arabia, India and Nepal. They had all come to enjoy the great roads and experiences of northern Thailand. Back home, they rode Vincents, Harleys & BMW tourers.
Total of 12 Royal Enfield 500 Bullets, my '71 Triumph Tiger 650 and a couple of Honda 250s. Distance 132 klms.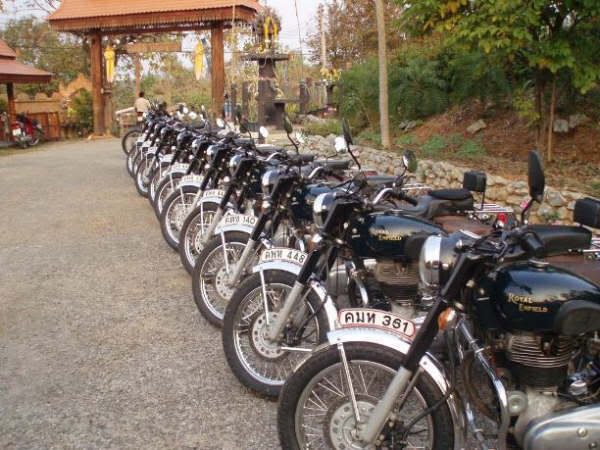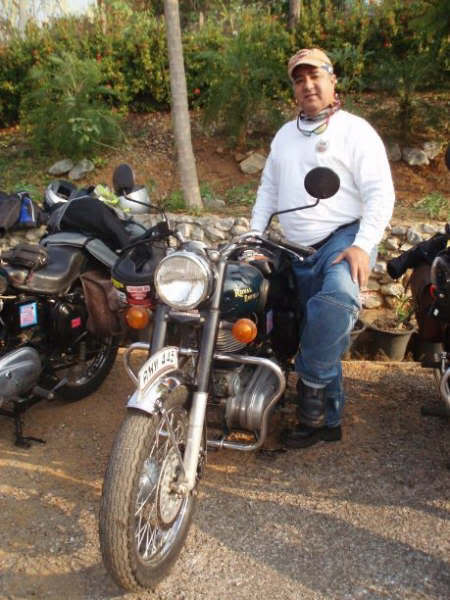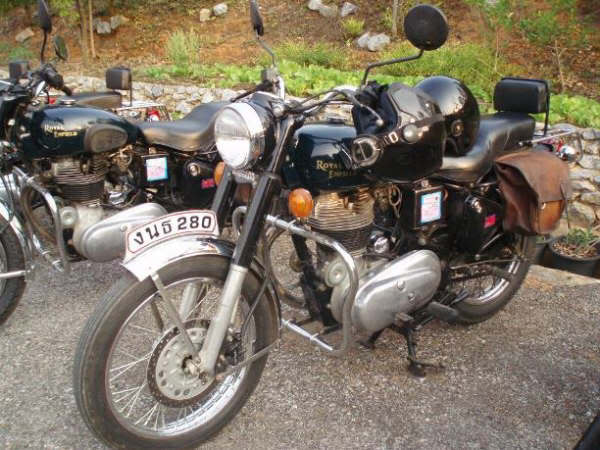 We left Viang Yonok Hotel at Chiang Saen lake at about 10:00, headed down to Mae Chan on road 1016, then up highway 1 for 10klms to the left turn off, on road 1049, up Doi Tung mountain to Mae Fah Luang and the Kings Mothers palace and gardens. Great fun powering up that good tarmac twisty road to the top. Avoid weekends and holidays if you can though, to really enjoy the road.
After a coffee break, we headed out along the ridge road, past the Arboretum, through the Thai army checkpoint and past the Burmese army post, through the pine trees to negotiate the steep hairpin bends down from Doi Chang Moob.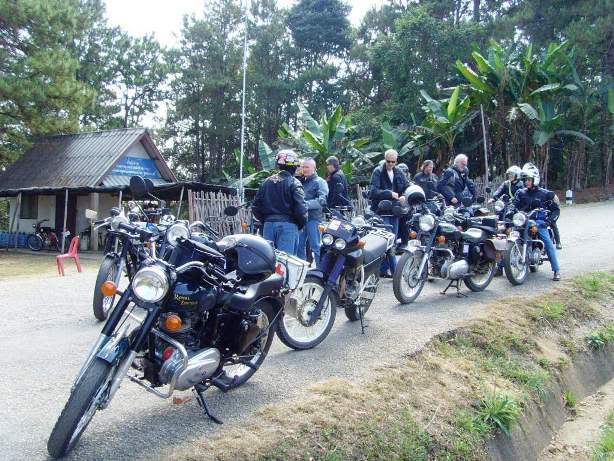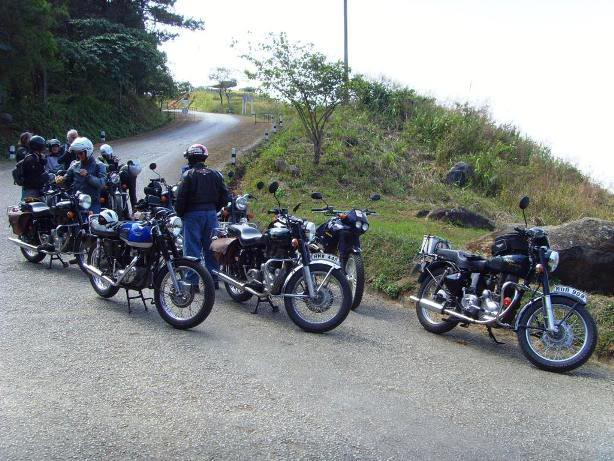 A much narrower road but still good tarmac. These bends are a bit technical and one rider fell off into the bamboo, fortunately only a minor bruise and hurt pride. The Enfield gearboxes take a bit of getting used to for modern bike riders, plus right side gearchange.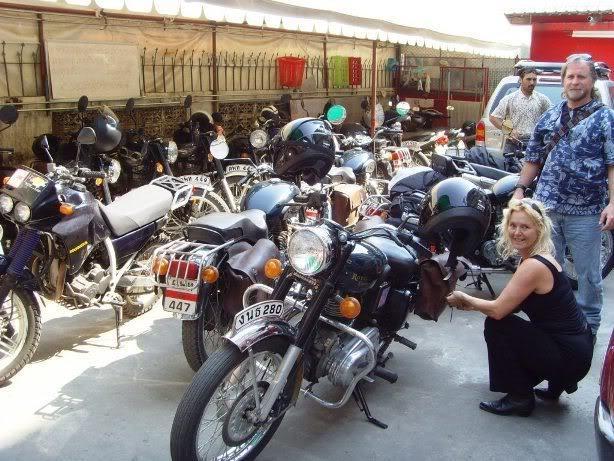 We rolled into Mae Sai for lunch by the river and then after a short walkabout, took the 1290 road down to Sop Ruak and the Golden Triangle to visit the Hall of Opium. After finding out there were no samples on offer, we headed back down beside the Mekong, through Chiang Saen and back to Chiang Saen lake and the hotel for some cold beers and a great dinner.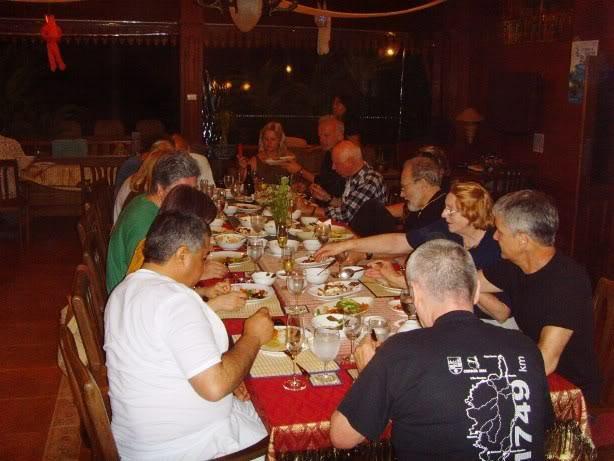 It's a challenge keeping these old Enfields running and the two mechanics, from Nepal and India do a fine job keeping them rolling. They did a top end rebuild on bike in about 3 hours in the garage. The barrel had been re-bored and the piston was a bit tight, so suffered a partial seizure. The barrel was honed and cleaned out and the bike was ready for the next the day.
My old Tiger had a slightly slipping clutch and leaked a bit of oil ( old Triumph's oil change as you go system..!) but performed very well.
Next morning the group was on the road again, to Pua. Later, they'll go through Nan, Chiang Mai, Pai, Mae Hong Son and finish in Thaton.