Dec 2006 / Jan 2007 (Dry Season) - Northeast Cambodia
Route
: Phnom Penh -> Kampong Cham -> Kratie -> Strung Treng -> Rattanakiri -> Mondulkiri -> Prey Veng -> Phnom Penh
Distance
: ~1500km
Reference
: Adventure Cambodia by Matt Jacobson, gt-rider.com
Bike
: Honda Degree from Angkor Motorcycles at US$9 per day
Comments
: A long, hot and dusty ride through some of the most remote parts of Cambodia.
Full Report
: Detailed trip report and more photos at ->
Northeast Cambodia (Death Highway)
Route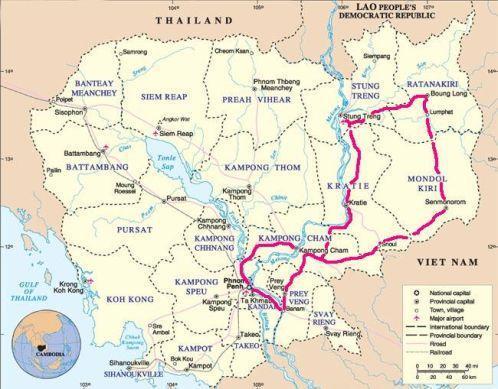 Map of Cambodia and route taken
Motorcycle
Day 1 (Phnom Penh - Kampong Cham)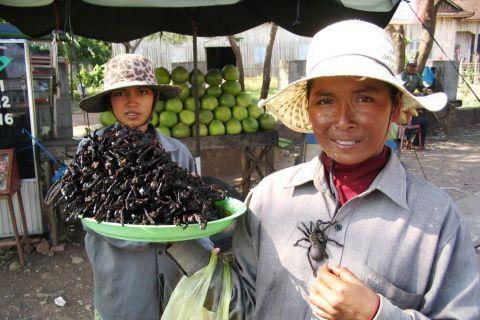 Creepy snacks. Fried tarantulas at Skuon aka Spiderville.
Day 2 (Kampong Cham)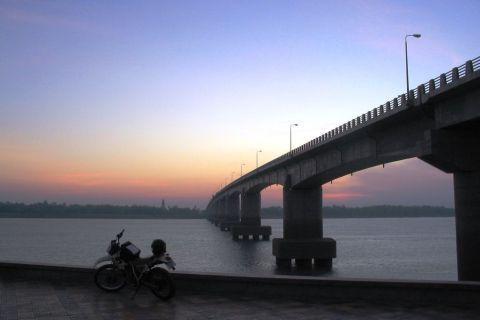 Sunrise at Kampong Cham along Mekong river. On the right is the Cambodia's first bridge to span the Mekong River.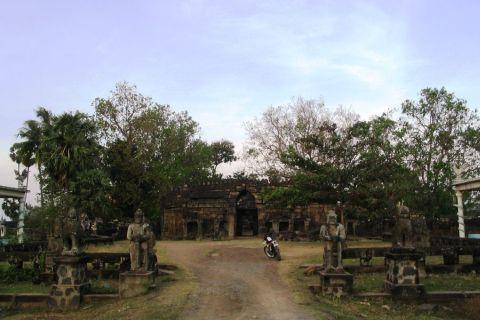 Nokor Temple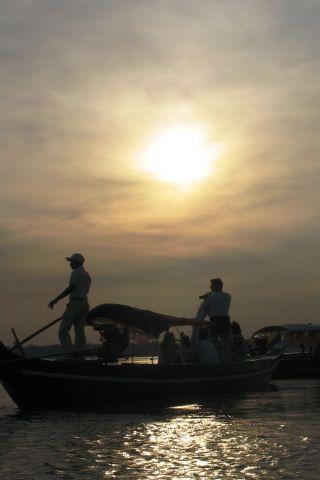 Looking out for Irrawaddy dolphins.
Day 3 (Kratie - Ratanakiri)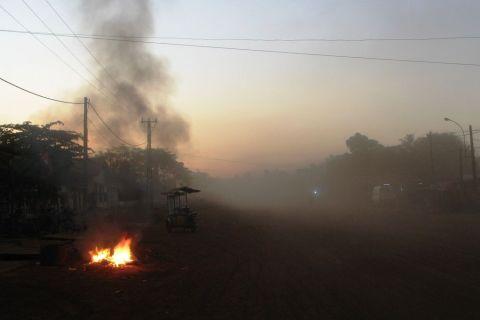 Banlung in Ratanakiri. Does it look like a scene out of a war movie?
Day 4 (Ratanakiri)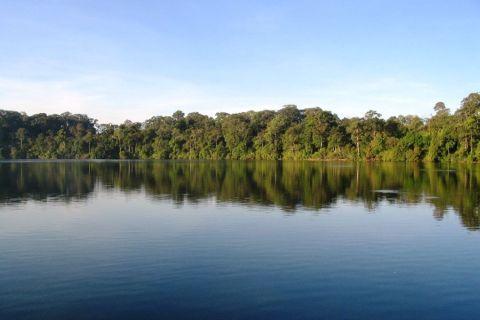 Almost perfectly round, Yeak Lom lake is 45m deep and 750m in diameter.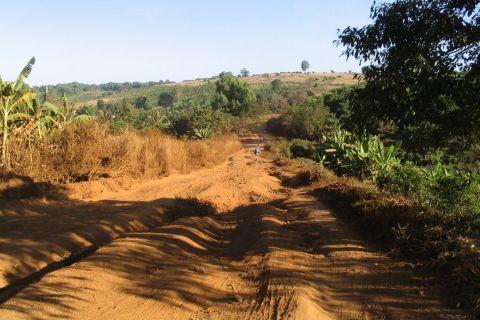 Road to Lumkud Lake
Day 5 (Ratanakiri - Mondulkiri)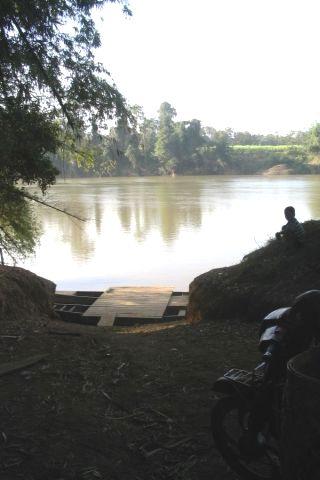 Tonle Srepok river of Apocalypse Now fame. The Death Highway awaits across the river.
Met a local at Death Highway
Day 6 (Mondulkiri)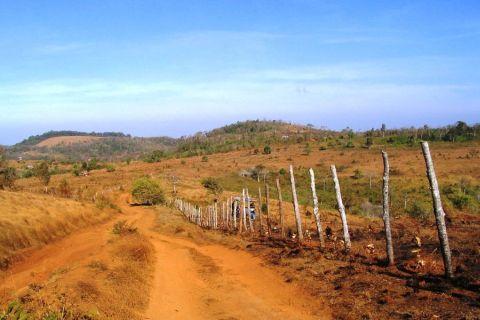 Rolling hills of Sen Monorom
Day 7 (Mondulkiri - Phnom Penh)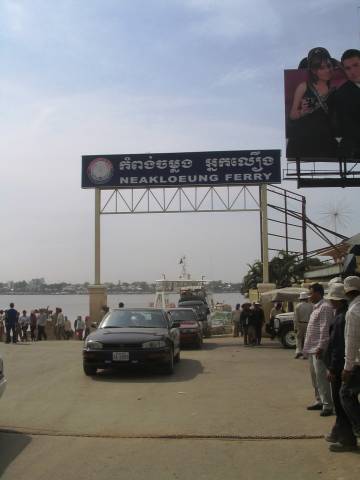 Taking the Neak Loeung ferry across the Mekong River
Day 8-9 (Phnom Penh)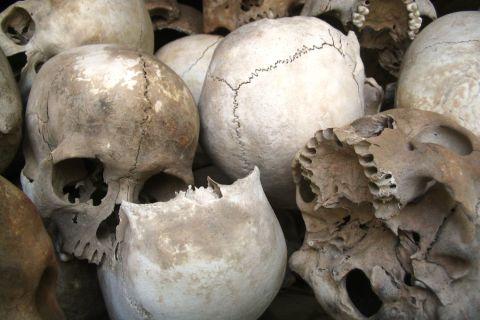 Memorial stupa at Choeung Ek where more than 8000 skulls were kept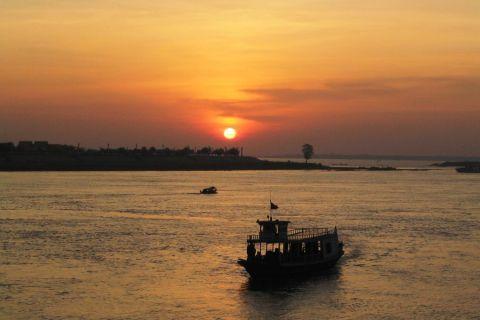 Sunset by the Mekong river