After a very relaxing off-road tour last week. We decided to go crazy again. Just opposite the gas station after Mae Hia at the Night Safari Intersection, there's a way that lead us into the mountains.
We searched for some new tracks and found some great new staff. From now on we shall call ourselves Chiang Mai X-Crew or CCC. After 2 hours of searching around on different tracks we found some connection that brought us down to the Samoeng Road. A few more curves on the tarmac before we turned left again and worked our way towards Obkahn National Park. You may say: "Oh Obkahn, not again, we had that before" – but wait a minute, there's so many tracks and they all nice rides. So anyway we had lunch at the National Park headquarters and stormed back into the jungle. In the very last Village in the Obkahn Valley, there's a temple and just opposite the temple there's a small track going into the mountain.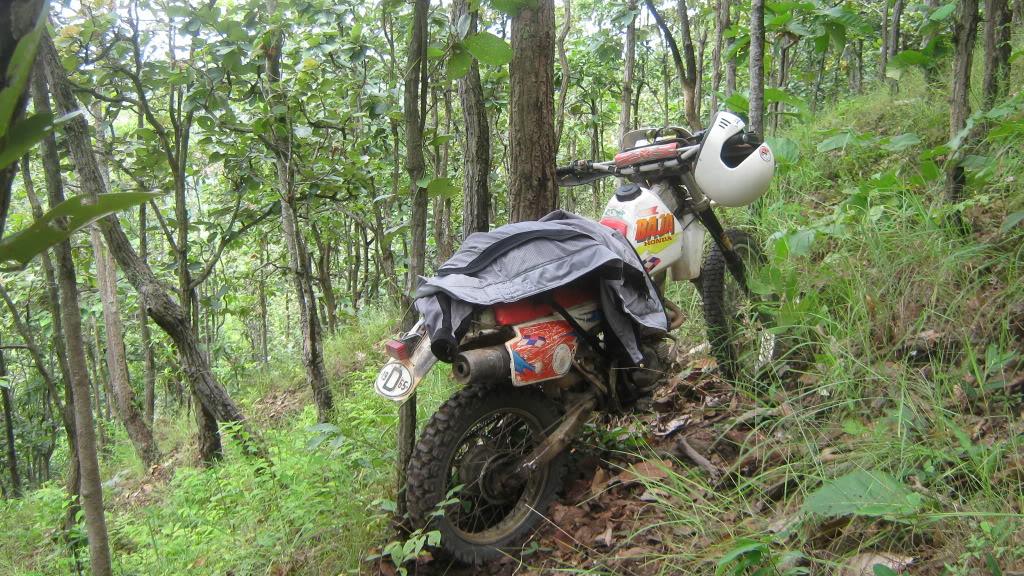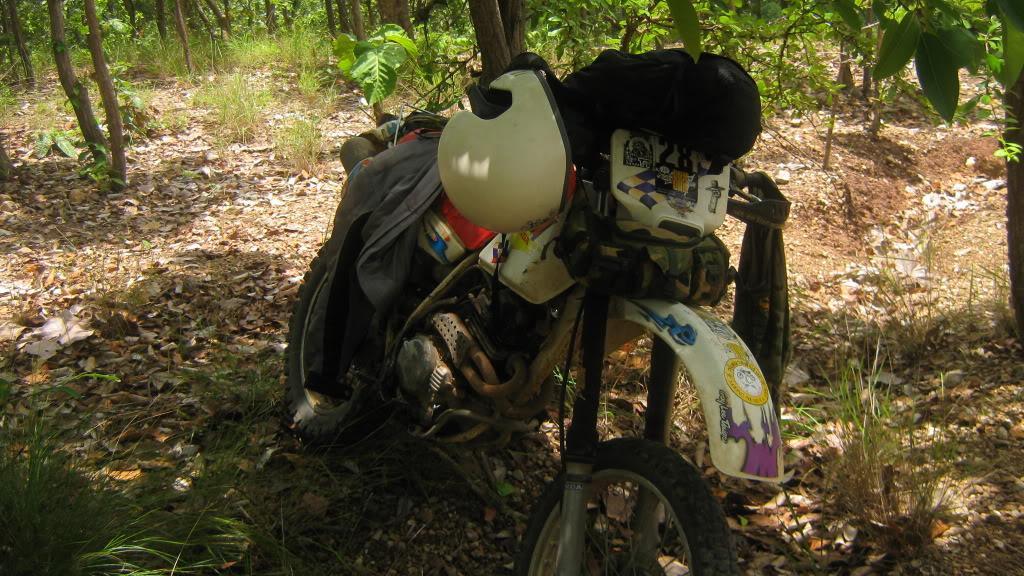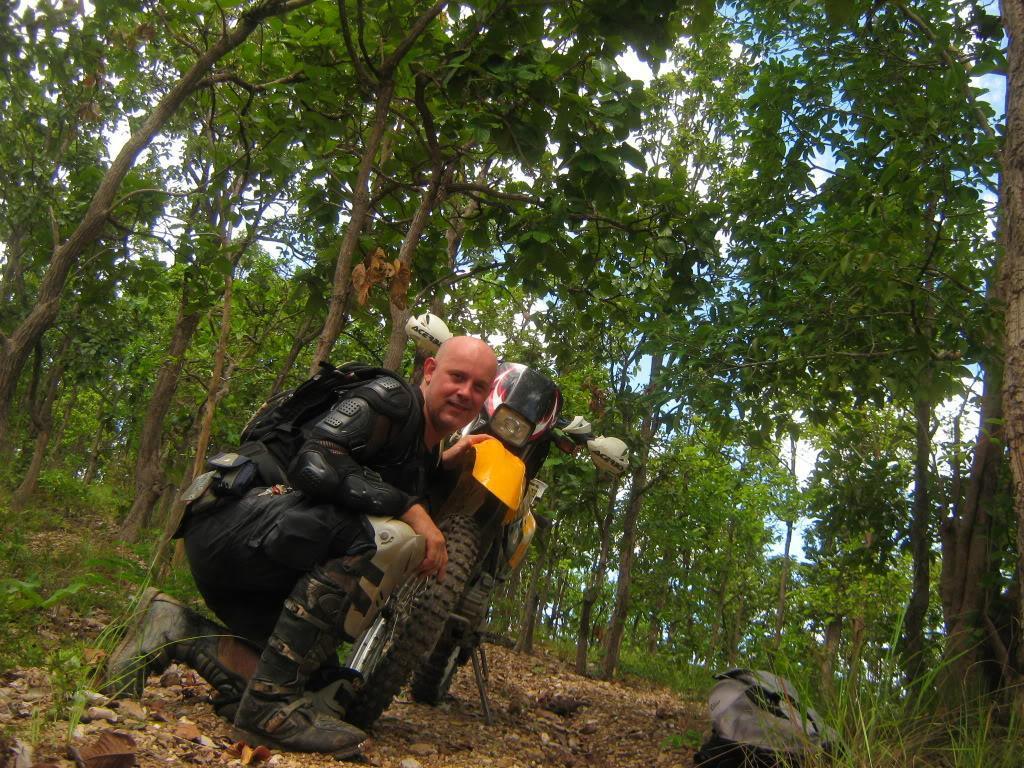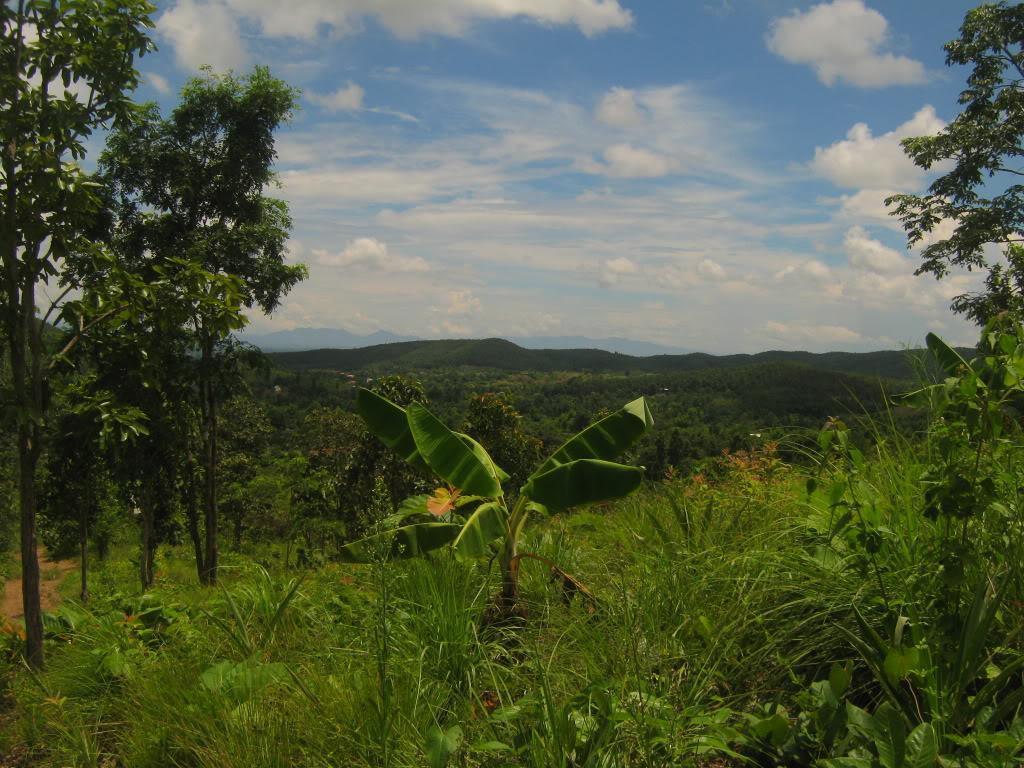 It was very bushy and the grass was very high and it was not easy to see the surface of the track, so many time we got stuck. It was slippery after all the rain we had the day before, but quiet manageable. The track wouldn't disappoint and my memory of track in a jungle from a couple of years ago came back into my mind. Yes, I've been here before, a long time ago. But out of a sudden my memory started working again and I could recognize some spots on this track. Mr. D. had as usual the normal problems with his bike and always kept us waiting for a while. The track became smaller and smaller until it was just a foot path thru the jungle. Just next to us a very steep cliff. I was thinking, what would happen if for some reason we would make a mistake, drop the bike or just slip away. The consequences would be drastic. Not so much for the rider, but the bike would be gone and no way to get it back from there. Those kinda thoughts arise from time to time and confronted me with the fear of a human being.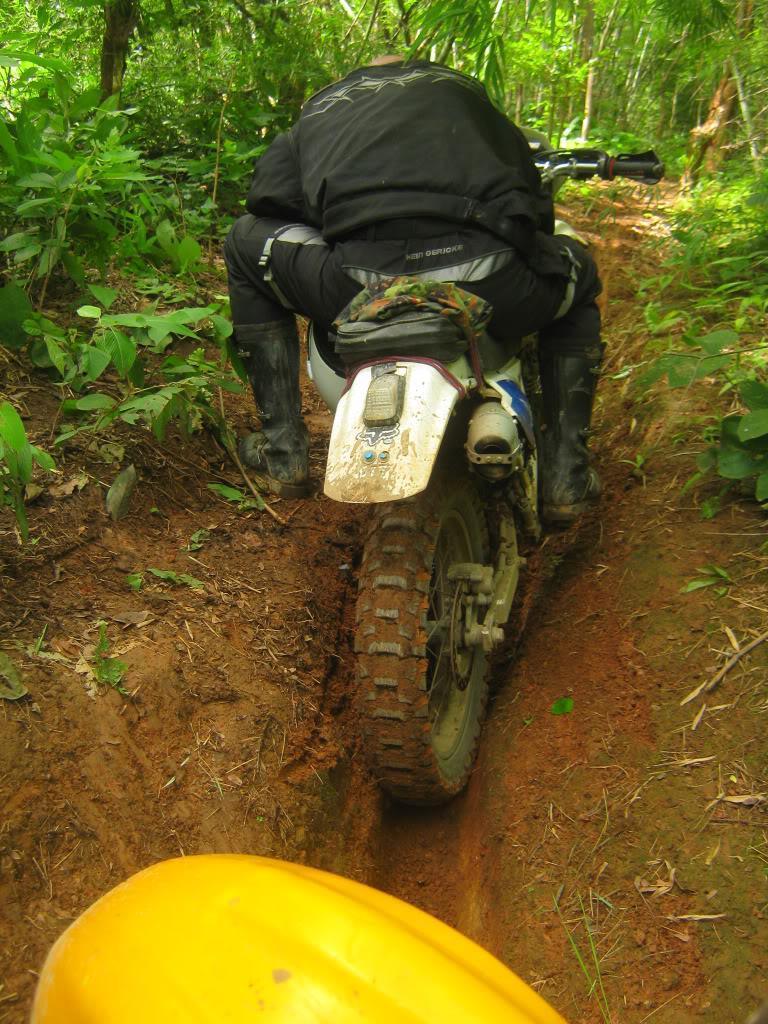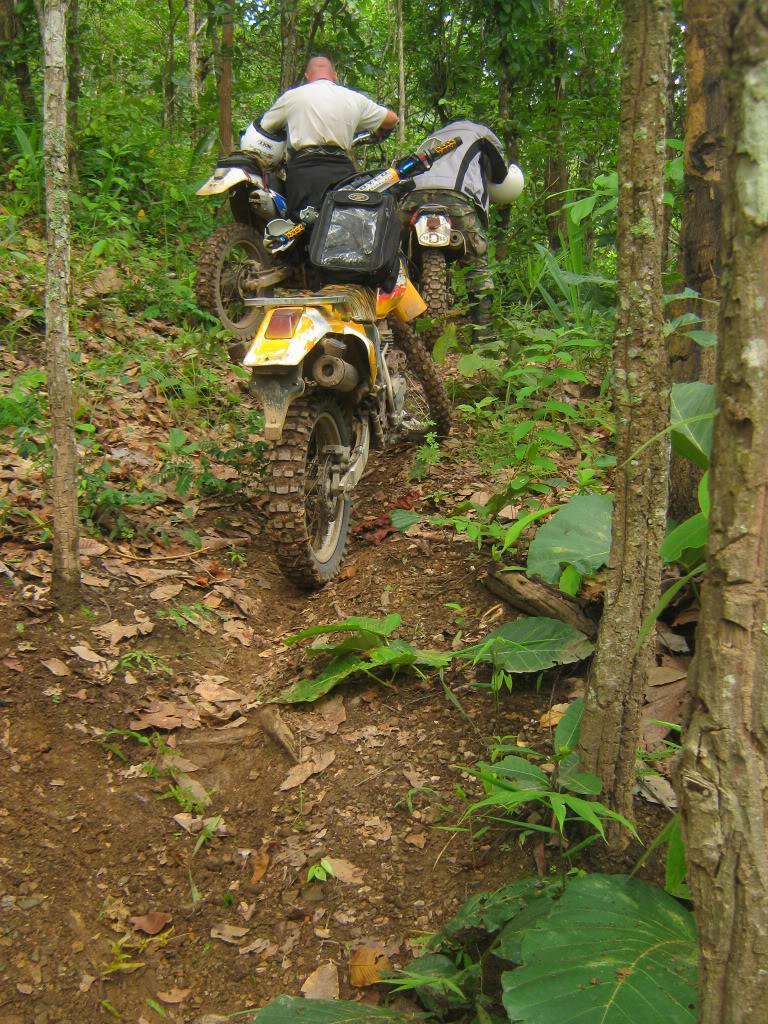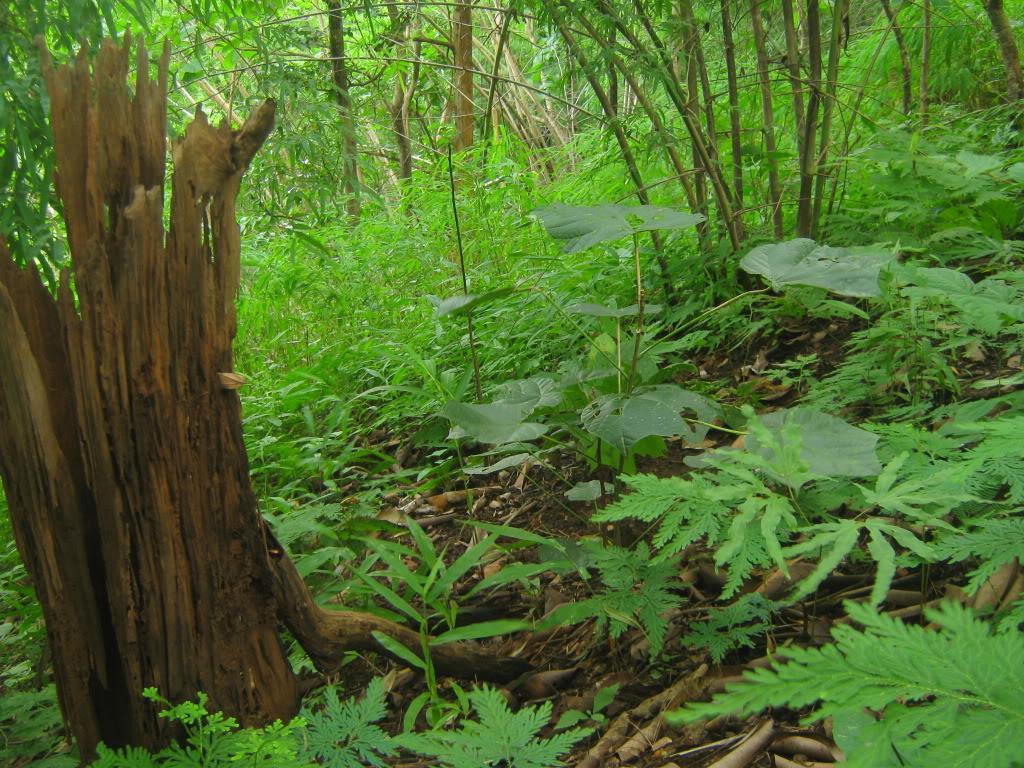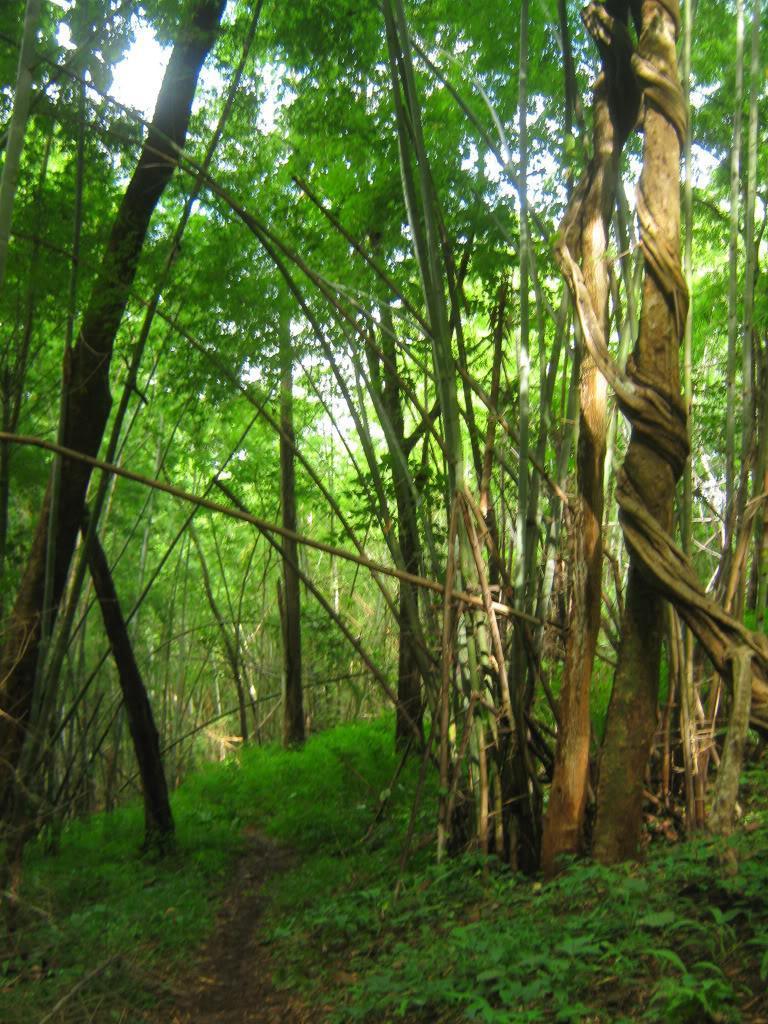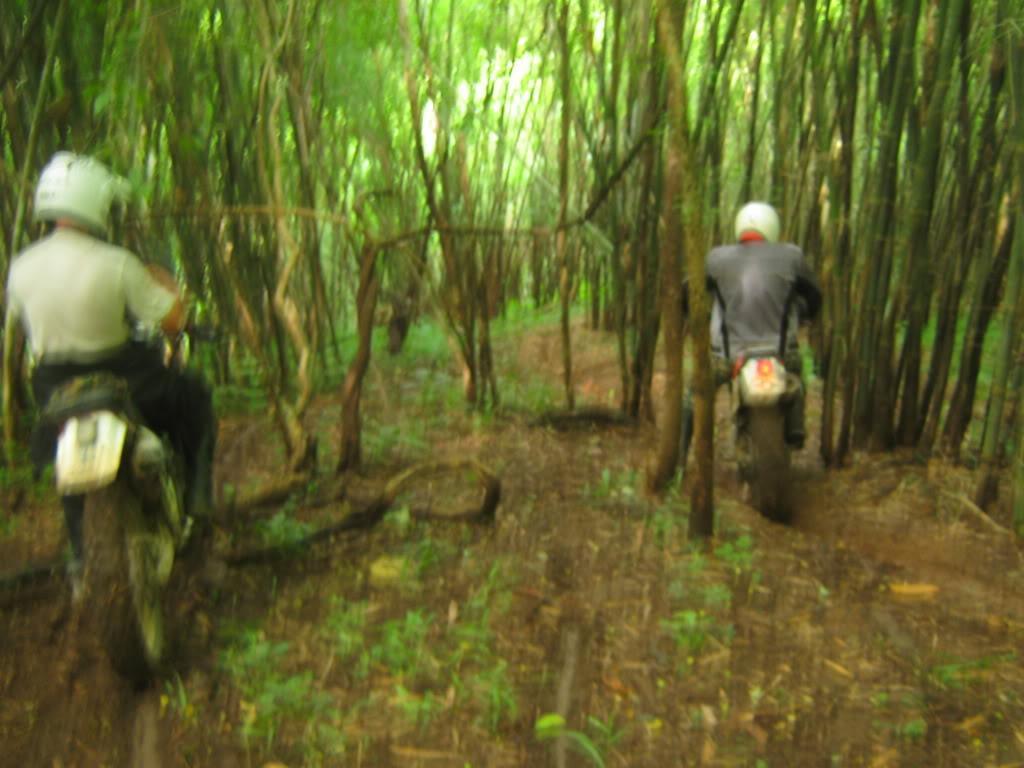 As the track got harder, there was no more time for thinking, only pure concentration. When we reached the top we still had a long descent before us. The afternoon sun was fading and we knew it was time to get back home asap. Down the hill it was slippery like hell and George and I hoped for Mr. D not to make any mistakes now. Somehow we managed to get down the hill and the we stranded in river bed. This river bed became our carrier until we final reached a bigger track again.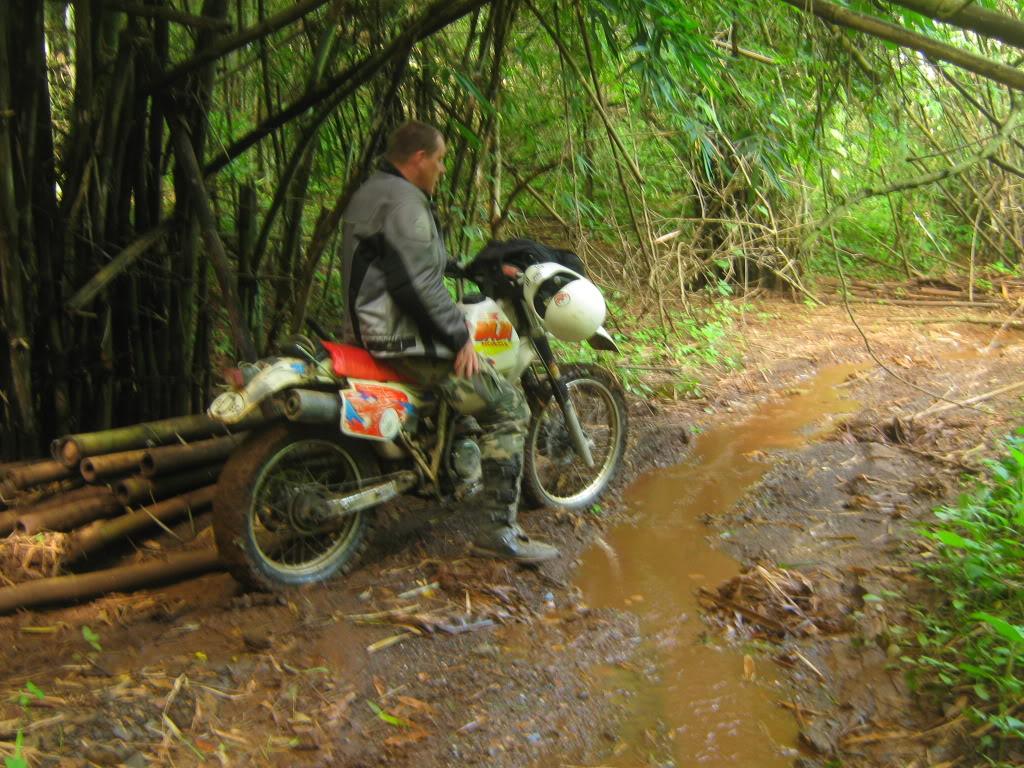 From now on it was peanuts and the speed increased drastically A few more curves and we were back on the Samoeng road that carried us home as so many times before.
All in all we had a very nice ride today and found some new tracks..