with the evil rains having held off for a few days me my sis, big and tall and 2 thai's headed off to doi pui from huay tung tao, and then back again hoping to complete a loop around the side of the mountain..
from doi pui you drive through the stalls and shops selling stuff and then begin the descent down on the pick-up truck track, about 200m into this fairly wide trail down there is a little single track that turns right up the hill off this main route down. the trail here is single track and teeters on the edge of the slopes, if it was raining then you would have to excecise caution as the drops are very close to the trail, jean-marc would have to be very careful on the throttle of that KTM450 put it that way.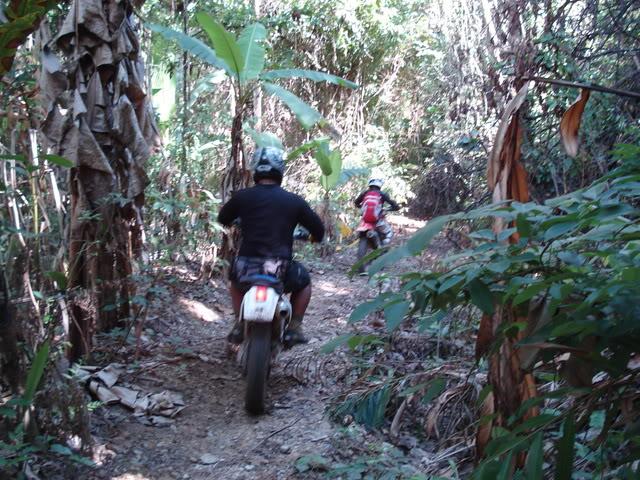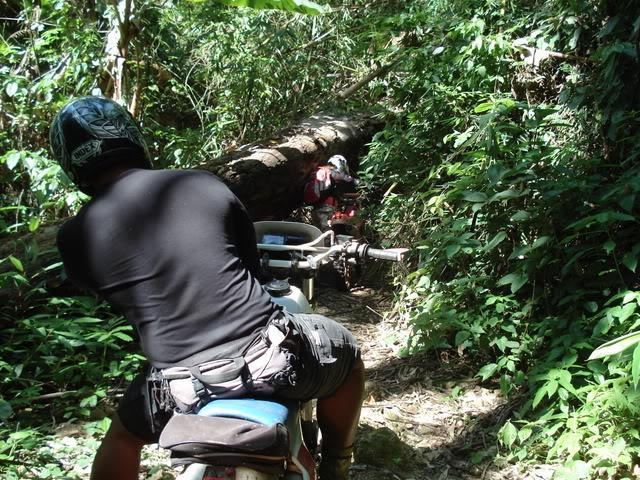 there are several quite steep uphill sections that are strewn with rocks that again would be pretty tough in the wet, but again it wasnt inpossible and if my sister can do it then you should be able to too. the trail climbs up to the ridegline with commanding views of both north and south sides of doi sutthep..having copleted about the first 6-7kms of narrow track the road widens, there are a few forks in the road, we went right at every fork coming from doi pui, i think if you went left then you would end up on the samoeng-mae rim road somewhere...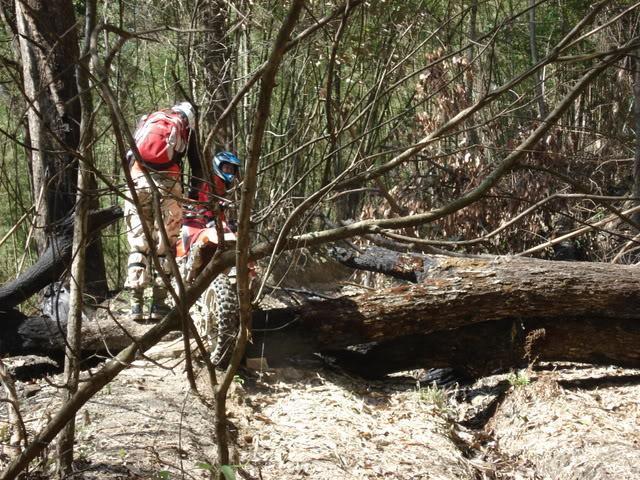 the descent now goes down through quite overgrown jungle and there were occasions when we would have to lower the bikes under fallen trees, some great uphill stony sections here aswell that the thai's called " the stone forest ", again there were areas that would be really tough in the wet for riders like us as the trail was rutted and strewn with large boulders, but as it was with the conditions we had was a wicked ride up, the trail exits at the main huay tung tao-doi pui route, about 7 kms from the start of the huay end, there should a kind of large meadow with wavy grass as you exit the tight stuff before joining a major track again,
we didnt see anyone else on motorbikes on the entire stretch from doi pui onwards which is a welcome contrast from dodging sownthaews and construction workers on some of the larger trails up doi sutthep. oh and if you are doing this route make sure you cover your legs up properly as at the end of the ride we all had leeches on us...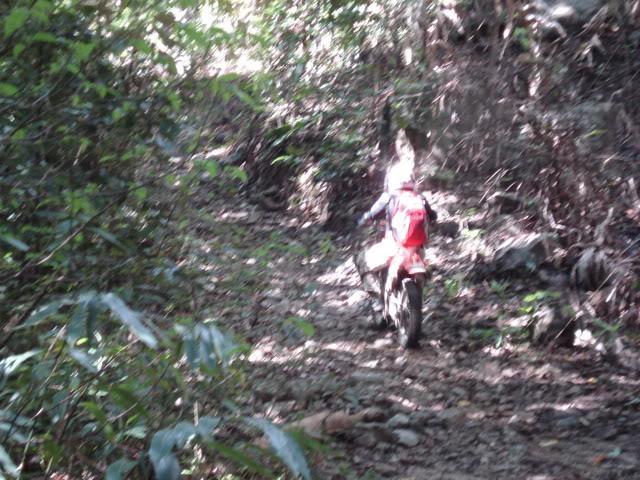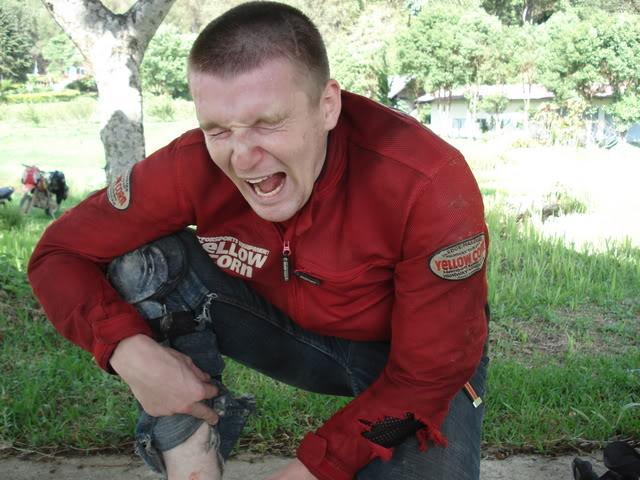 hope this helps someone, and it goes to show that riding off-road in the rainy season is possble as there are still windows of decent weather that dry out the trails sufficiently....