Administrator
Staff member
Jan 16, 2003
12,599
3,099
113
67
Phayao Attractions
One of the beauties of Phayao province is it's natural wild peacock population; and the Wiang Lo wildlife sanctuary is the area where it is at.
Wiang Lo Wildlife Sanctuary is located 5 kilometres from Chun District along the Highway 1021 and 60 kilometres from Mueang Phayao, covering an area of 231,875 rai in Chun District, Dok Khamtai District, Pong District and Chiang Kham District. It is an original source of 2 significant rivers; namely, the Yom and the Ing Rivers. It is full of deciduous dipterocarp forest, mixed deciduous forest, and hill evergreen forest. On both big and small mountain ranges, there are various kinds of wildlife such as Southern serows, brow-antlered deer, green peafowls, Asiatic black bears, Sambar deer, etc. Moreover, it is a habitat of migratory birds in winter during December-May.

The WL Wildlife Sanctuary is one of the most important in northern Thailand for the conservation of the globally threatened Green Peafowl Pavo muticus. The population is estimated to be more than 100 individuals, and is part of a contiguous population of at least 200 individuals supported by the site and two other areas nearby - Doi Phu Nang and the Mae Yom National Park.​
At the top northern end of the sanctuary it touches R1020, the Chun - Dok Kham Tai / Phayao road, & here it would seem to be the main peacock observation area from Huai Khao Kam district.
Endangered peafowl find haven in Phayao
Right by the junction of R1020 & R4023 & the King Kaew police box is a turn off to a Wat up the hill.
Wat Phrathat Si Rattana Sudaram
is the temple & it is a short 100 metres into the Wat compound.
There's only one monk there, his nickname is "Phra Jack", & he speaks quite good English.
"Phra Jack" has an excellent set up at his peacock wat.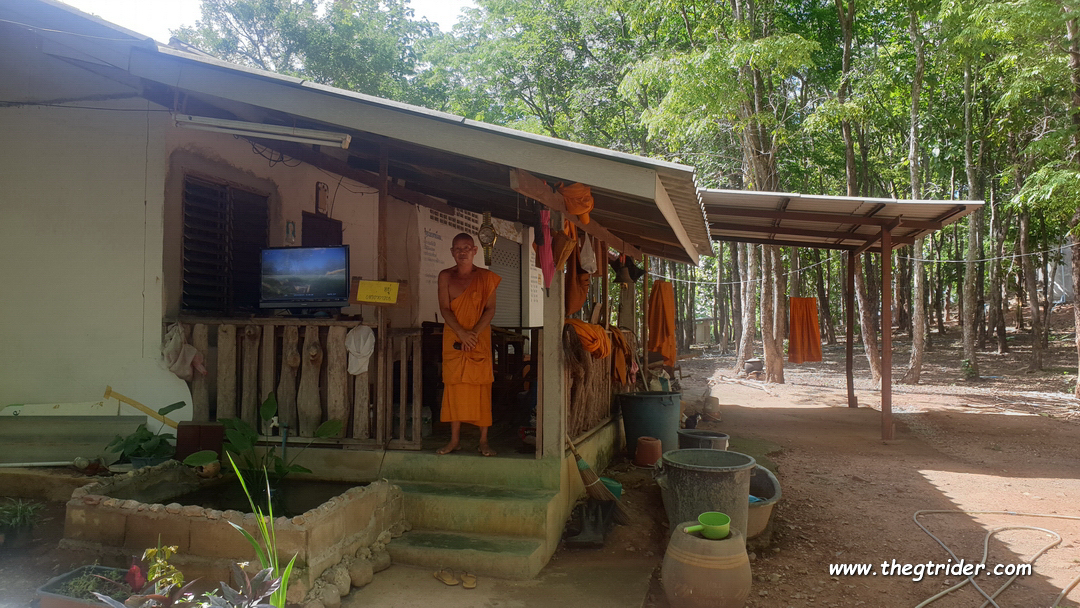 There is a TV monitor watching over the feeding grounds, so that you know when and if the peacocks are out feeding.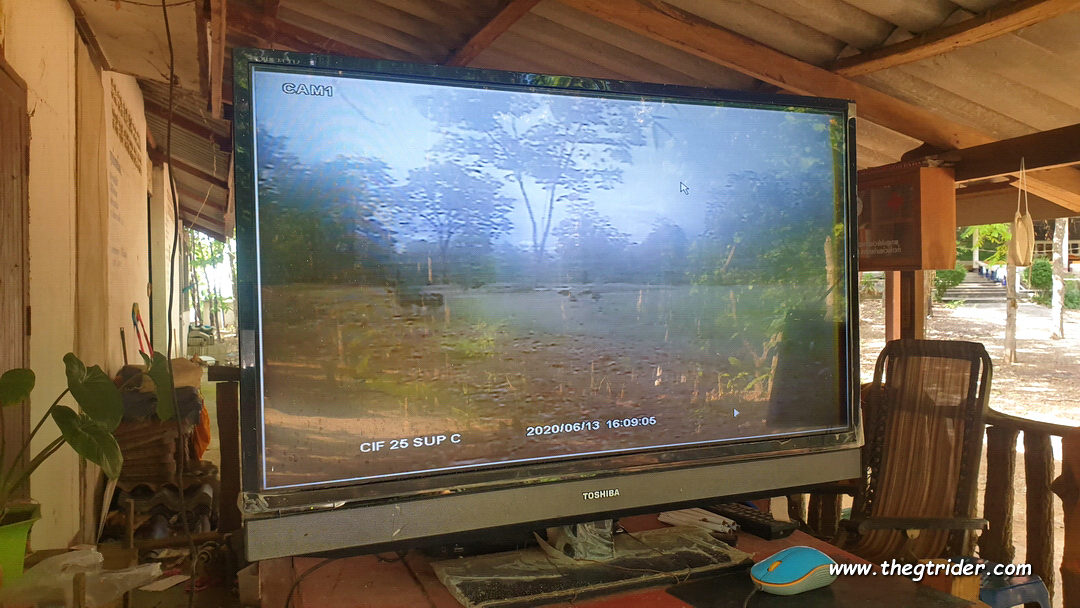 At the time of my visit - mid afternoon to check it all out, was not a good time for feeding, but Phra Jack insisted we go off & take a look anyway.
It's only a 5 minute walk along a track through the forest to the feeding grounds.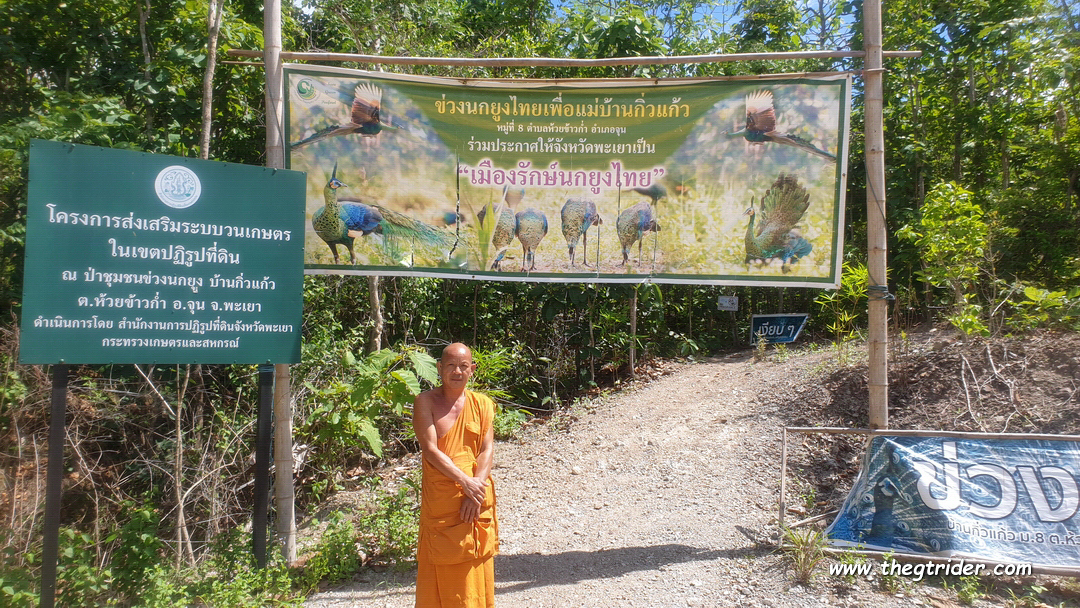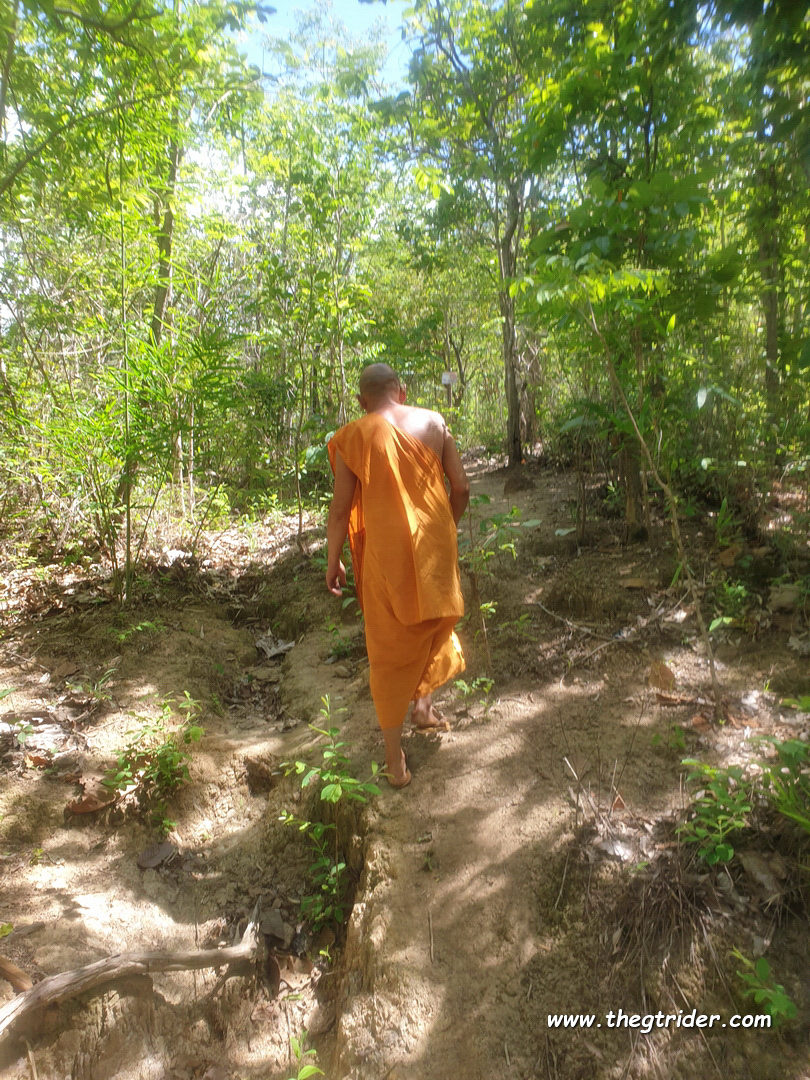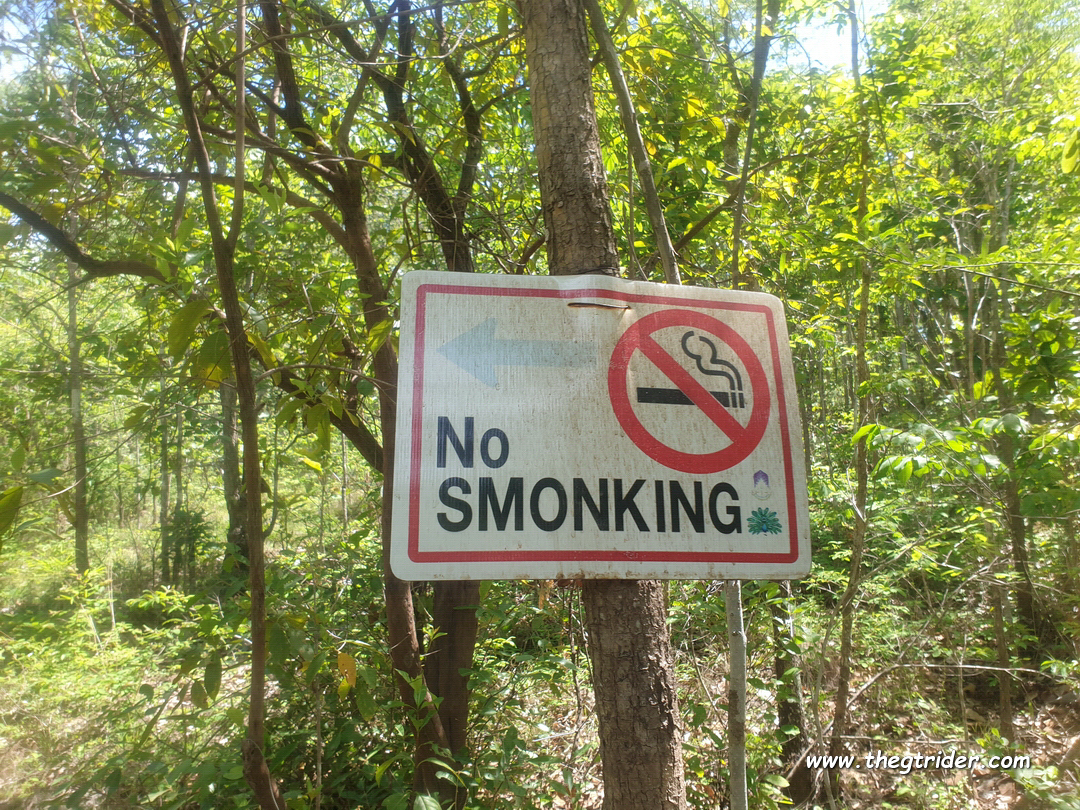 Mobiles phones should also have the sound turned off, or you will scare the peacocks away, which are very sensitive to sound.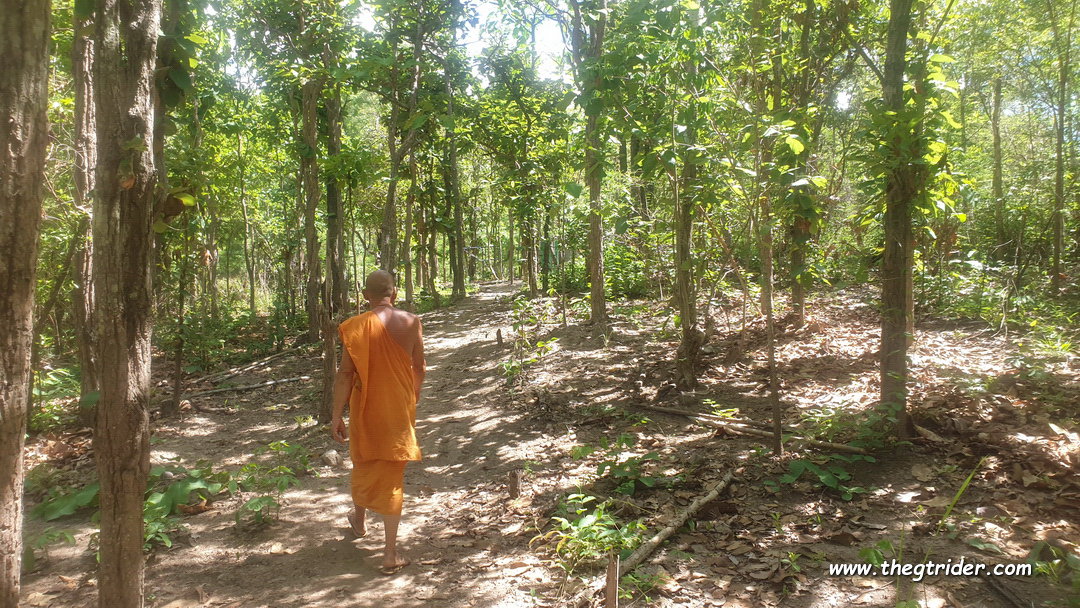 The cleared feeding ground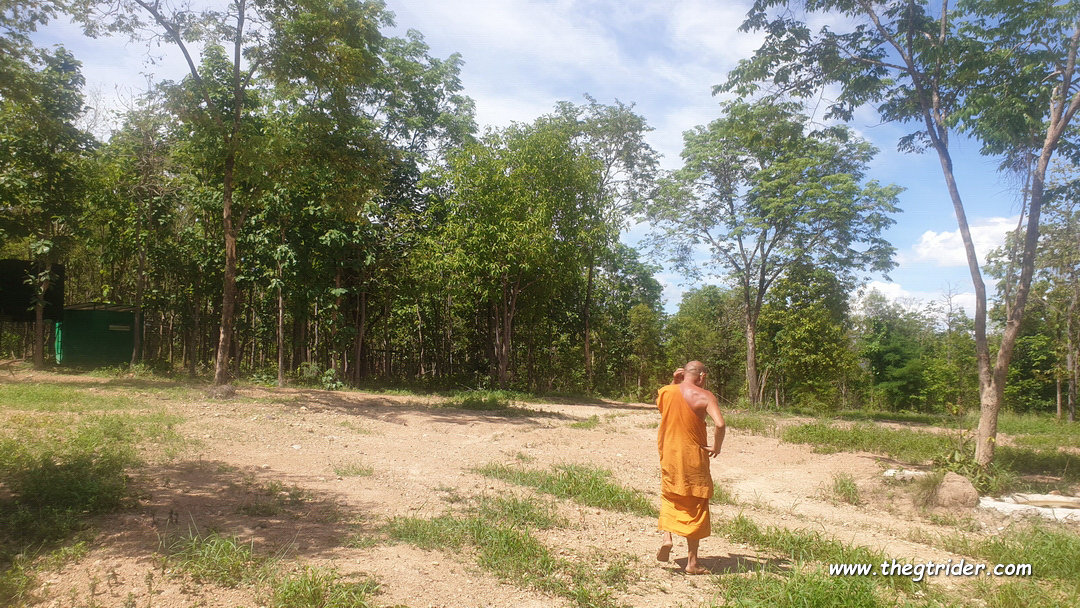 Some bird seed left from a few days before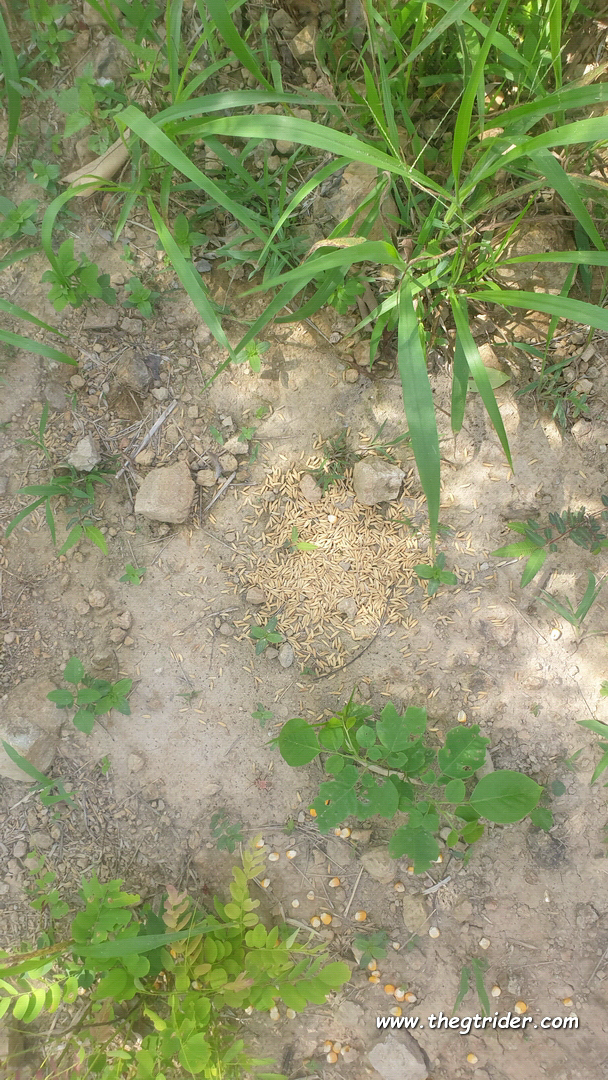 The CCTV camera to monitor the activity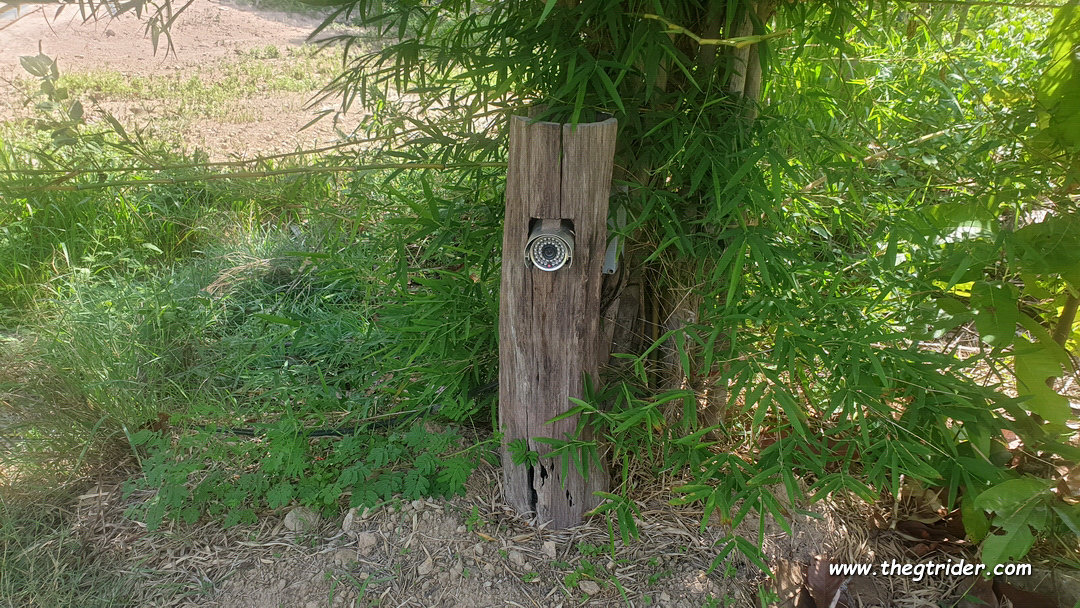 An abundance of hides for watching all the action.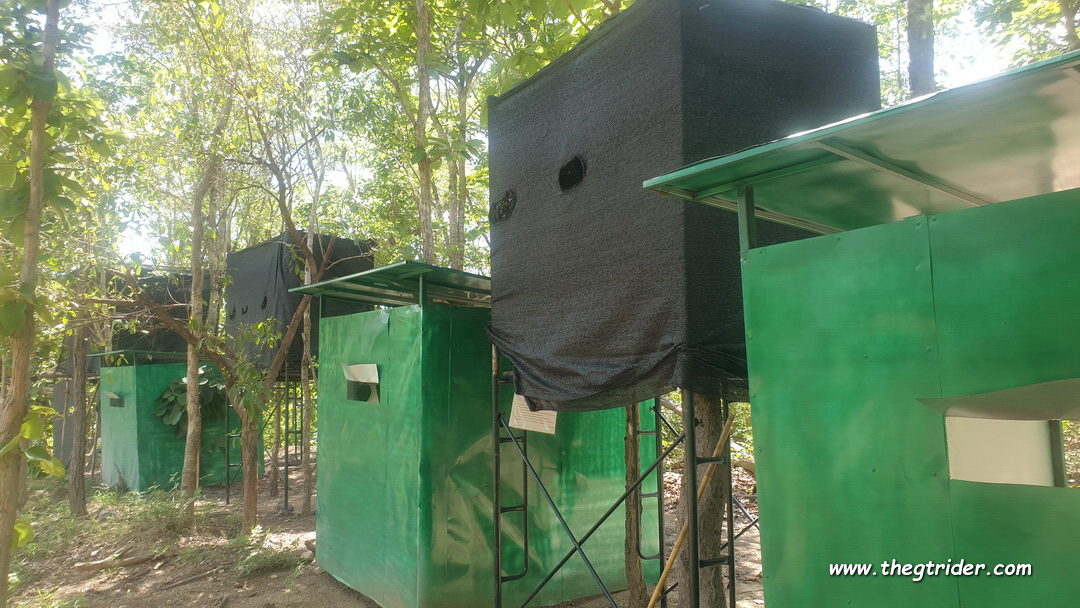 Some drinking water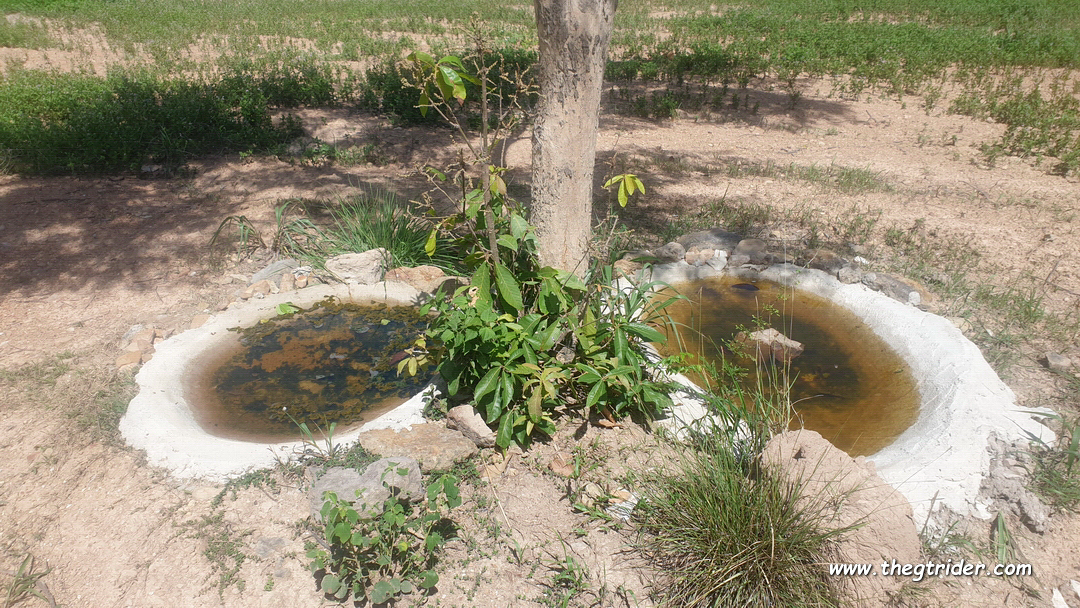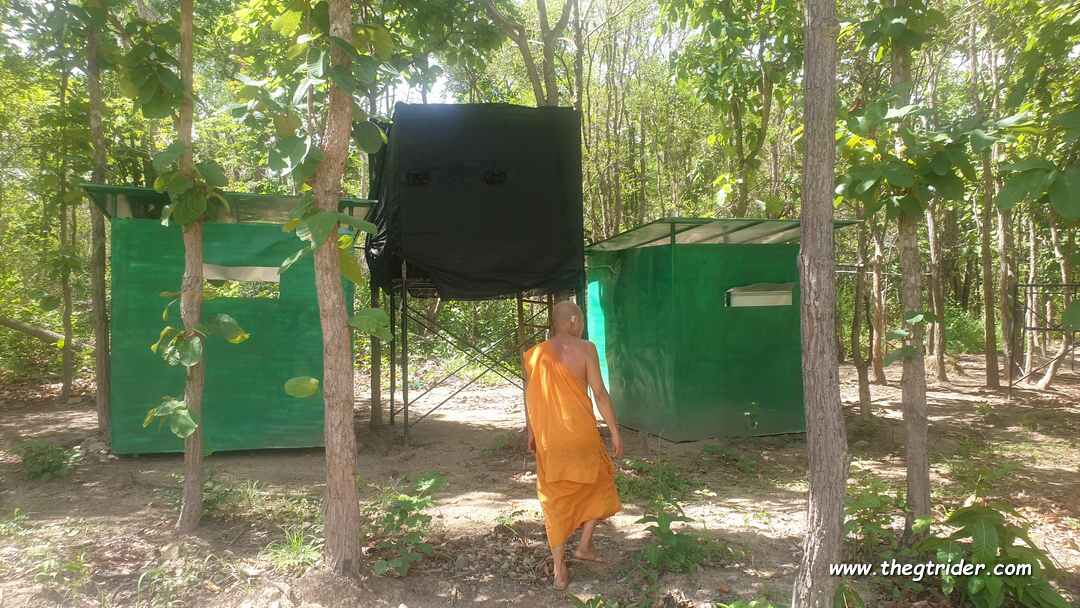 So when's the best time to go?
Phra Jack says October - February are best at around 2PM in the afternoon. There can be up to 50 birds feeding at this peak time.
Currently at the moment around 4PM is decent, BUT, because it is the start of the rainy season many of the villagers are off in the forest, making a noise, collecting Hed Hop mushrooms & so have scared off the peacocks for the time being. Yesterday there were 4 or 5 peacocks feeding. So maybe it is better to wait a bit until after the naughty smoked mushroom season = I shall return.
The Phra Jack Story
Now on another note I was intrigued by Phra Jack's English & totally relaxed nature speaking English.
That's a bit strange I thought.
A one man monk show, living out here by himself with the peacocks & he speaks English! What's going on there Phra Jack?
Unbelievably as luck would have it, 30+ years ago Phra Jack used to be a trekking guide, nicknamed Jack, living in Chiang Mai, Moon Muang Soi 1. I lived 14 years in Ratchamanka Soi 2, 400 metres away!!
I didn't really believe him at first, & quizzed him about a few places, but bloody hell it was true!
Jack knew all about trekking in the Mae Sa Valley - Mae Khi to Mokfa waterfall, Mae Taeng / Sop Kai to Muang Khong & in the Phrao area.
Having lived in Cnx for 35 years we definitely knew some of the same people & places.
He was born in Pong Yang Nai & knew the Mae Sa Valley well - knew my good friends at Country House & the Karen girl married to the Hmong guy in Mae Khi, who's brother-in-law was a farang = Johpa (Rande) on this forum.
Jack met his wife in Moon Muang Soi 1, fell in love with her, got married & built a house for her in Moon Muang Soi 1. His ID Card & house registration are still in MM Soi 1! His wife died of cancer & he went into the monkhood & 15 years later he is still a monk.
We were both stunned comparing notes & spent a long time talking about the good ol free wheeling times.
I definitely will go back again, if not just to chat with Phra Jack, about the good ol days.
Make a donation
Before you depart it is a good idea to give a nice tip / donation to Jack & the Wat for looking after the peacocks. My donation was 300 baht & it was most appreciated.
Wat Phrathat Si Rattana Sudaram
Google Maps
A vdo clip from the Wiang Lo Wildlife Sanctuary HQs further down the road.
I need to go back & hang out in that area a bit more. Don't flash on by on R1020.
The Wiang Lo Wildlife Sanctuary Headquarters
Google Maps
Last edited: