0
Staff member
Subscribed
Jan 16, 2003
13,762
4,724
113
69
Time for a quick cuppa on the Khong it's a 16 kms meander upstream to 1 of my favorite coffee shops, Enjoy on the Mekong.
Enjoy Coffee has a magical relaxing atmosphere, but it was a boiling hot day when I left Enjoy to gently meander home.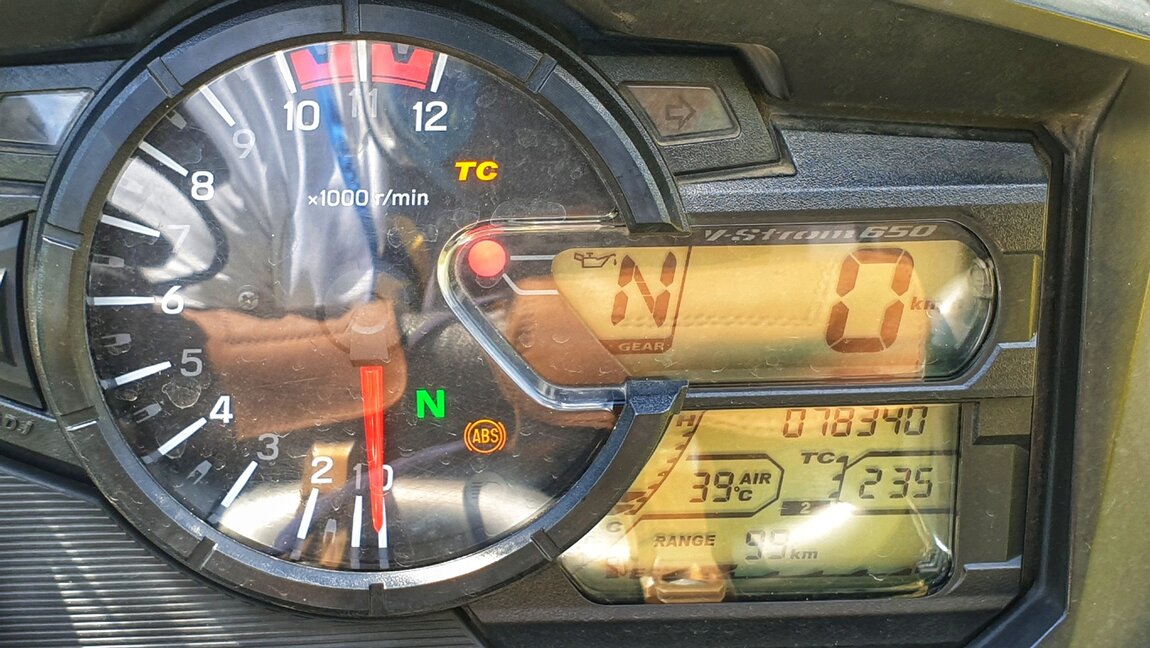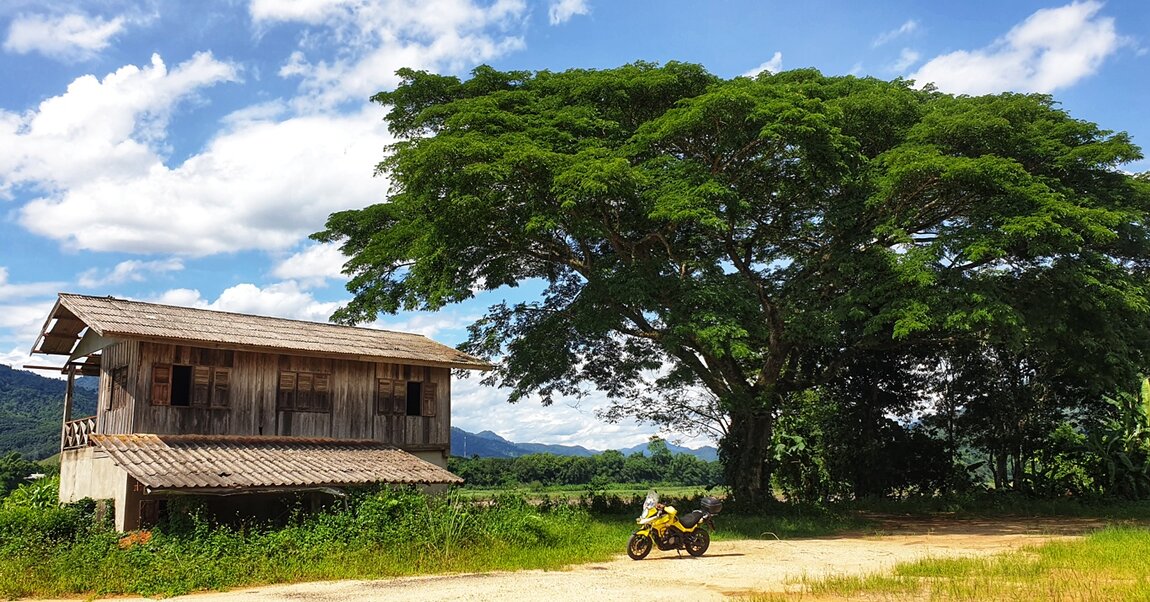 An old rustic house with a magnificent tree on the Khong had long caught my attention and today was the day for a couple of pics. What an idyllic location it was i thought. How good would it be to live there and enjoy life. .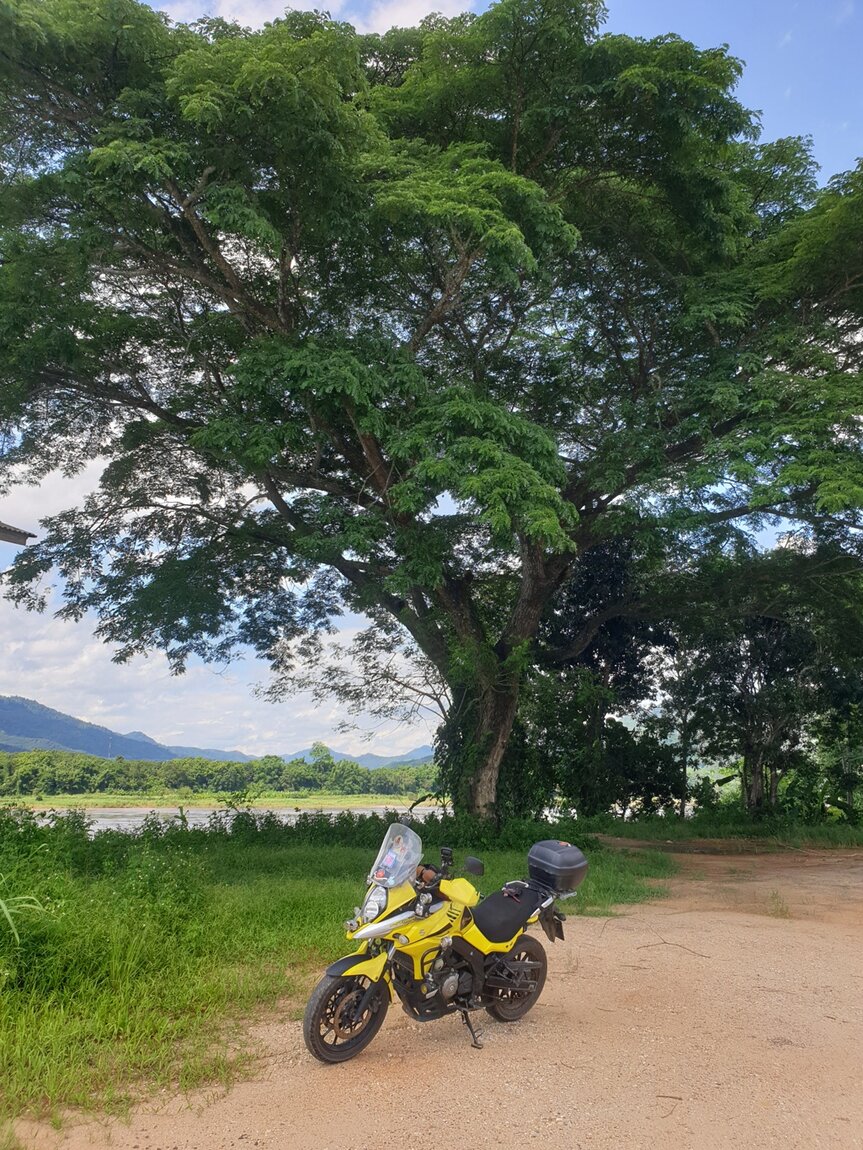 Another few hundred metres on I was still enamored by those scenes by the Mekong. A couple more pics were required to capture that enchanting moment.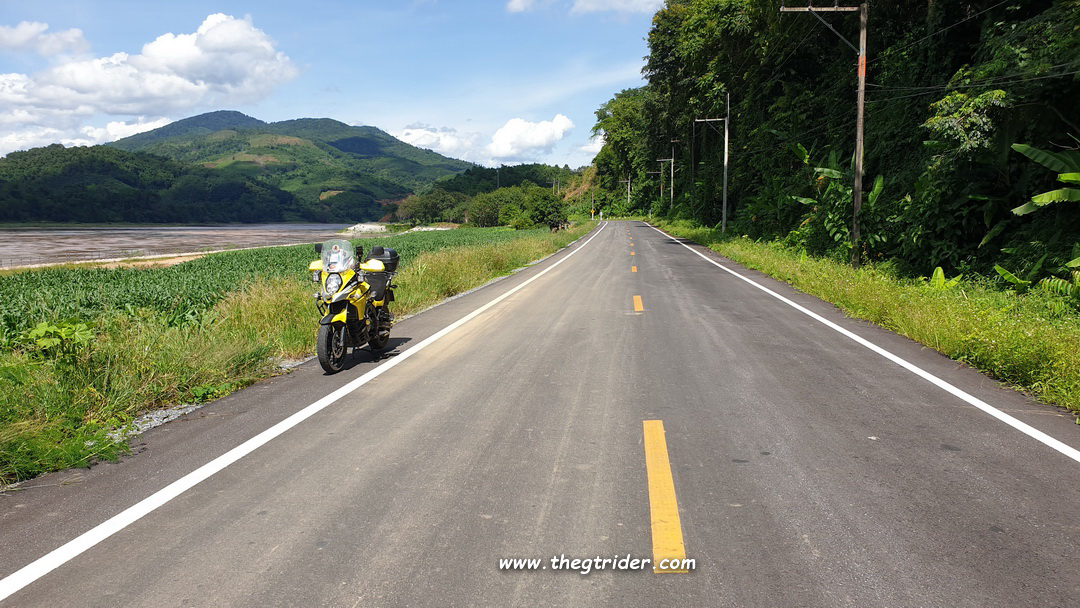 To present the best aspect of the Vstrom in that scene i positioned the bike nicely beside the road, facing against the flow of non existent traffic at the time.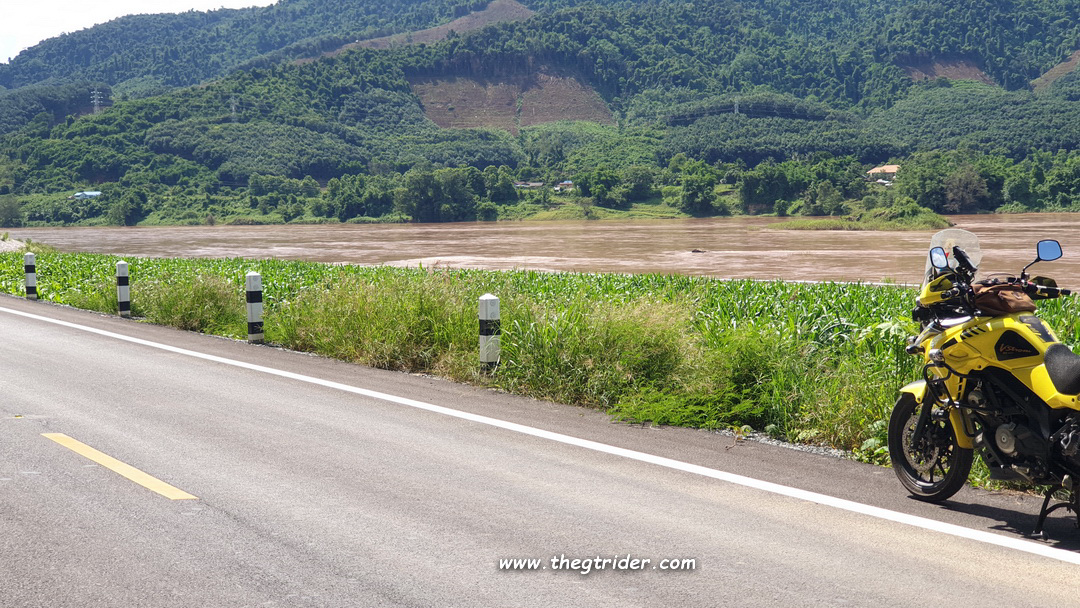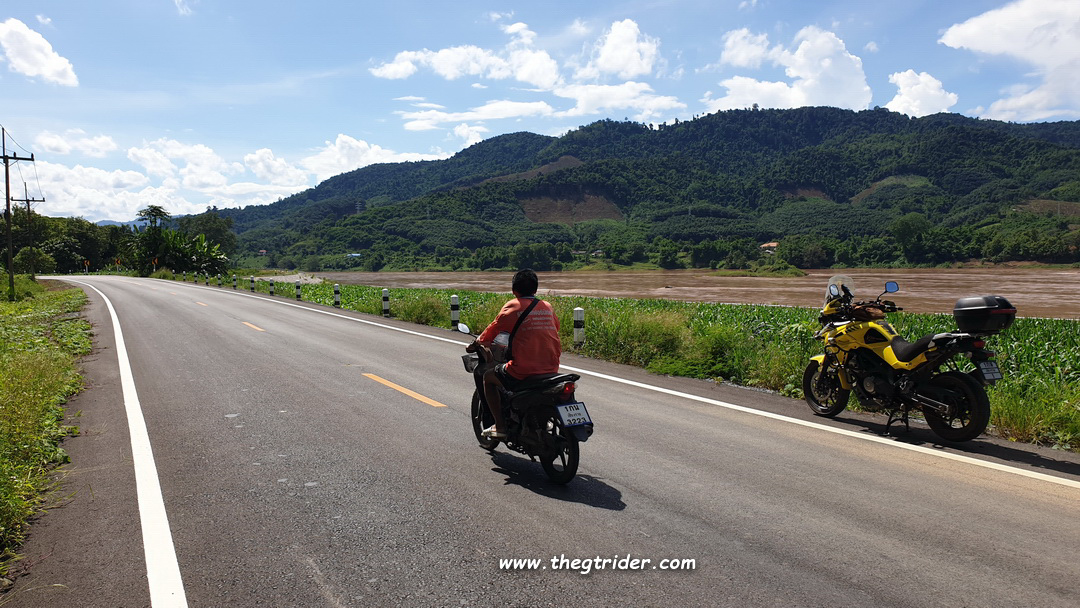 Photos done time for a u turn and head back home to Chiang Khong 15 minutes away.
What a magnificent intoxicating scene and ride for a coffee break it had been. Laos was calling too just across the other side.
And so I did a u-turn & set off on the wrong side of the road. Day dreaming. And in the very first corner hit the very first car, that of our politician for Rim Khong on the Khong. Khun Kasem, a super nice guy & friend, who physically helped me put up the Paradise road sign!
We'd picked the best spot for our encounter, because there was no phone signal in that series of blind corners by the river, so had to wait for someone else to come by and get help.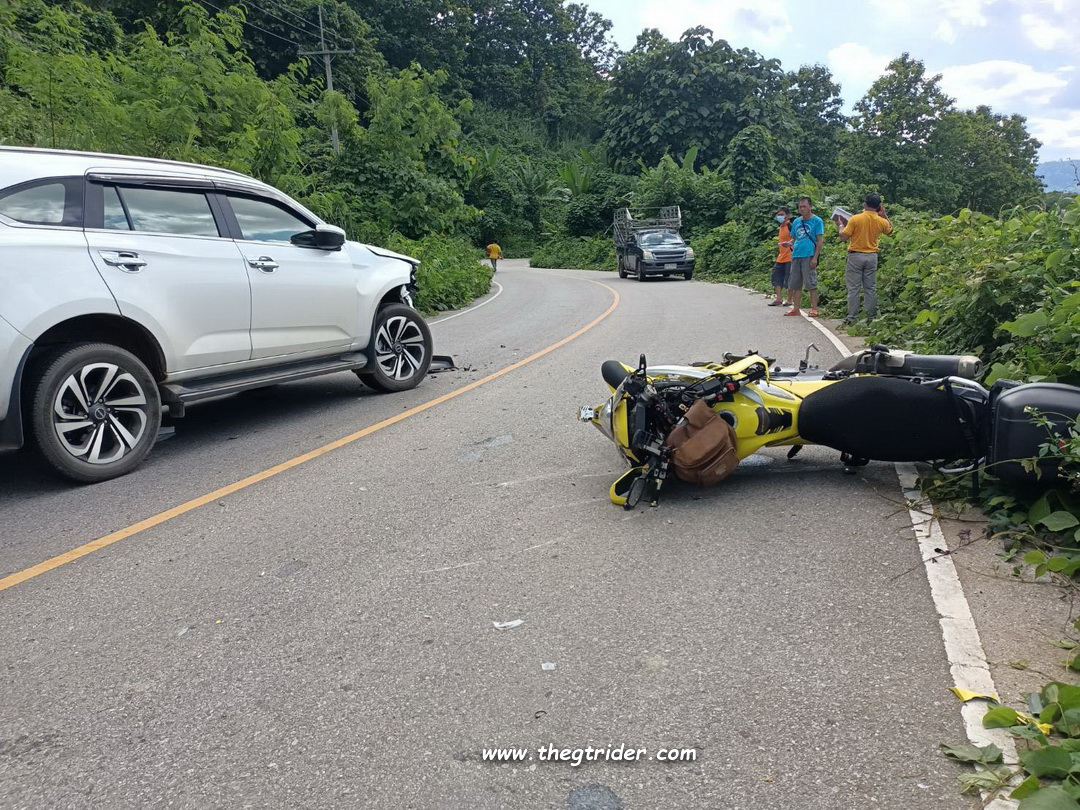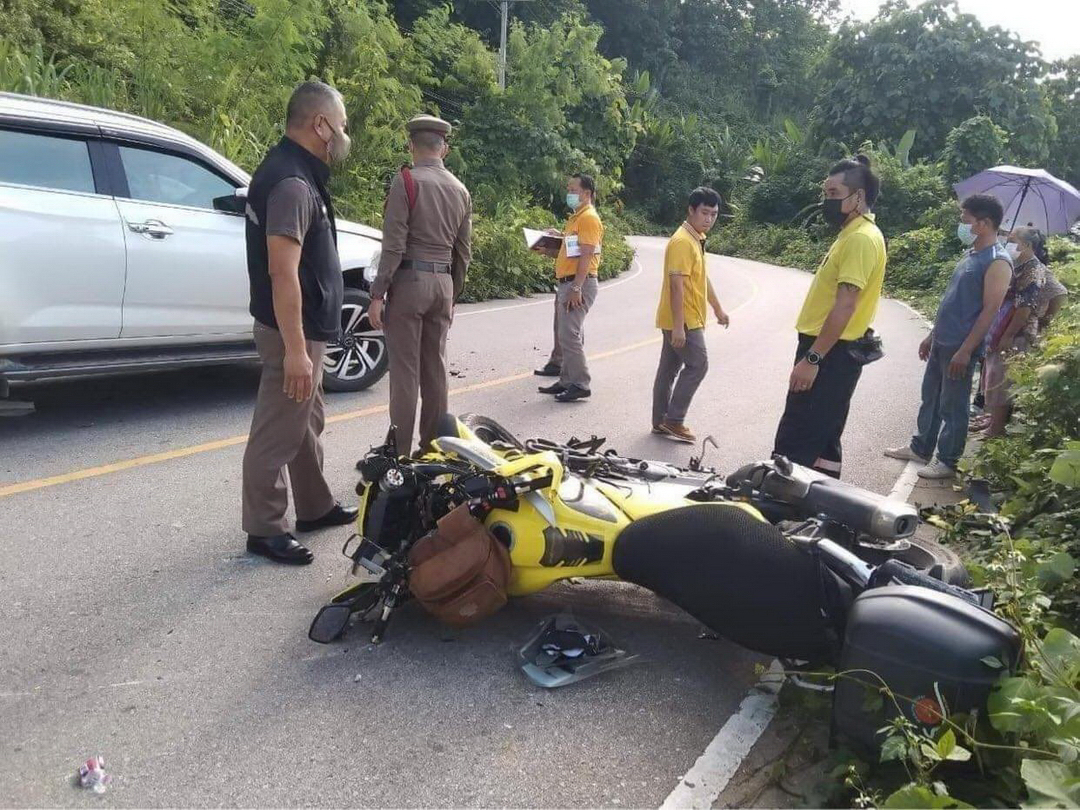 Eventually the Chiang Khong EMS guys arrived and carted me off, but not before i endured an unpleasant hot time frying on that burning asphalt. The pain from cooking on that asphalt hurt more than the broken limbs at the time, and i have blisters on both left shoulder and calf from laying on the hot asphalt too long.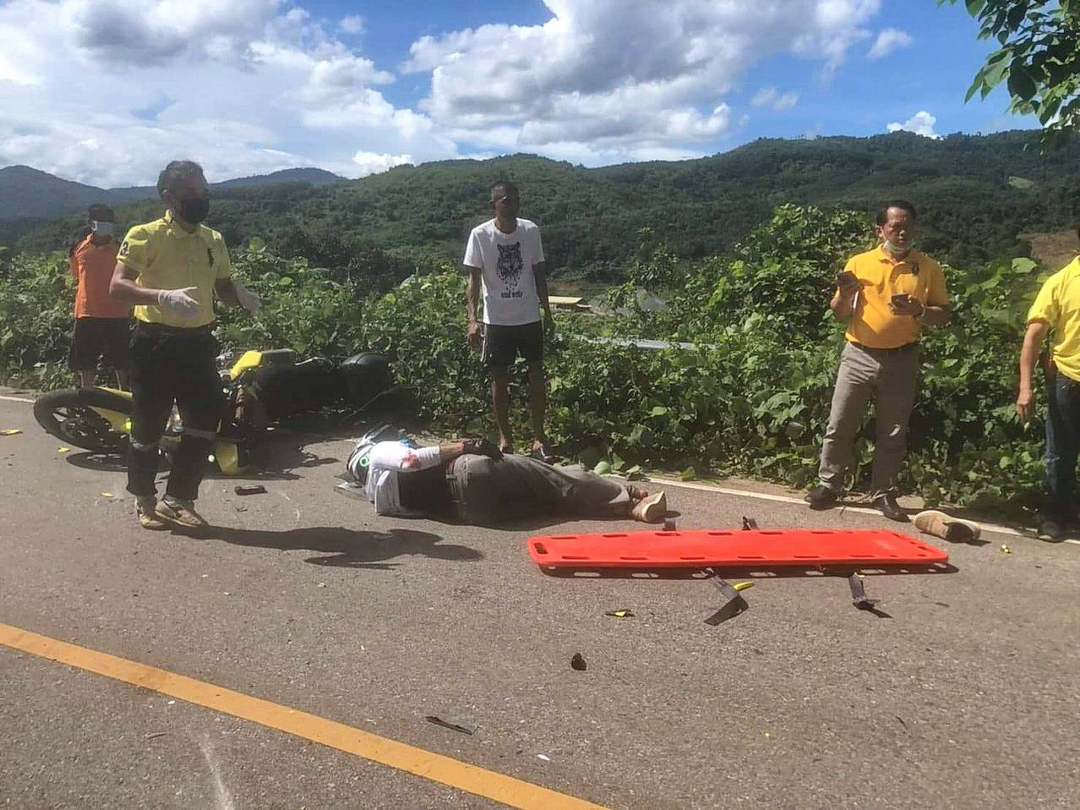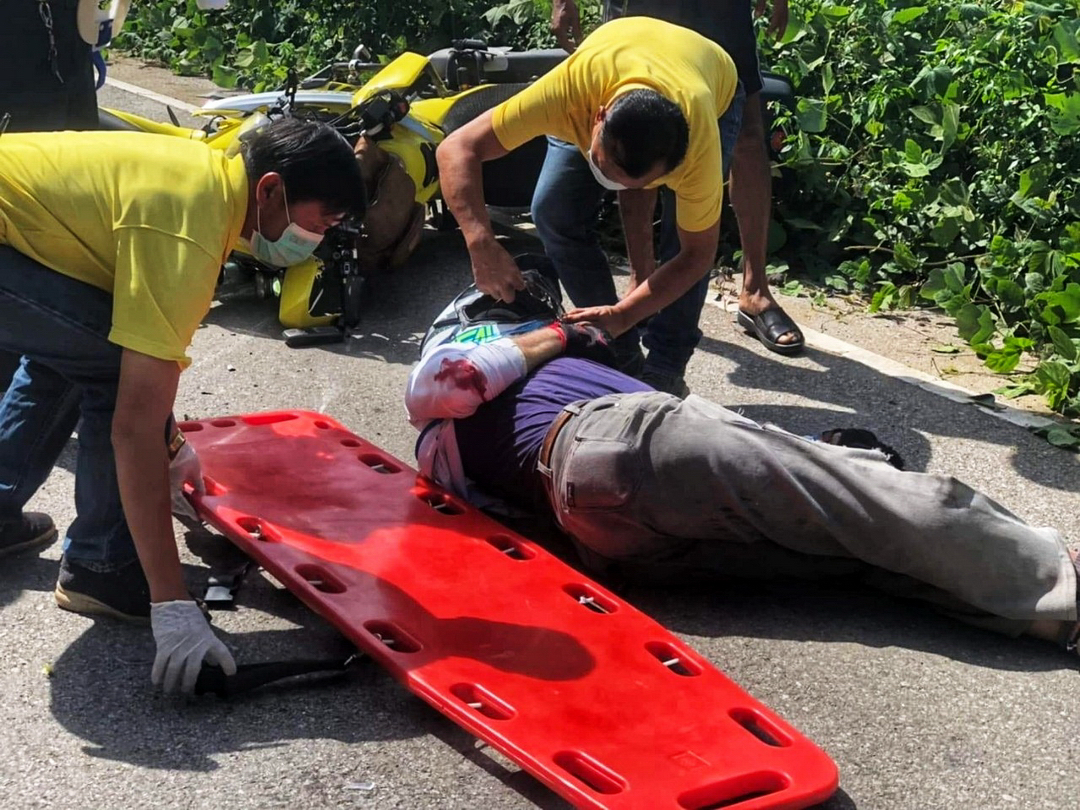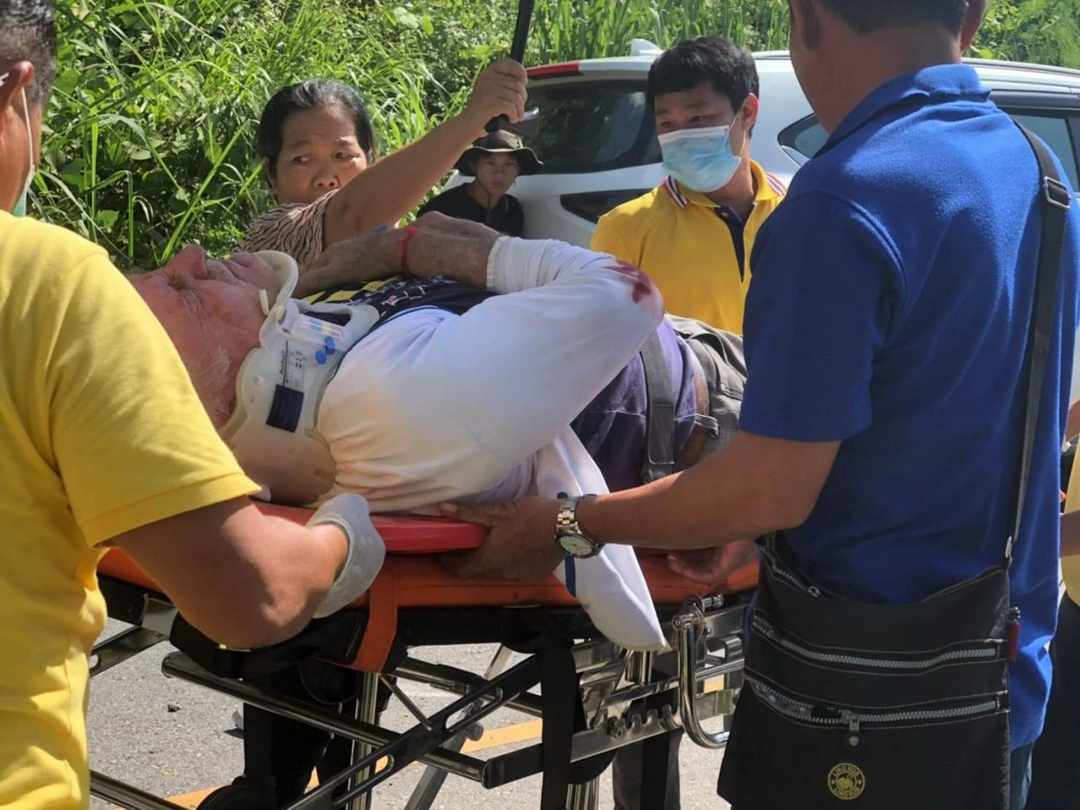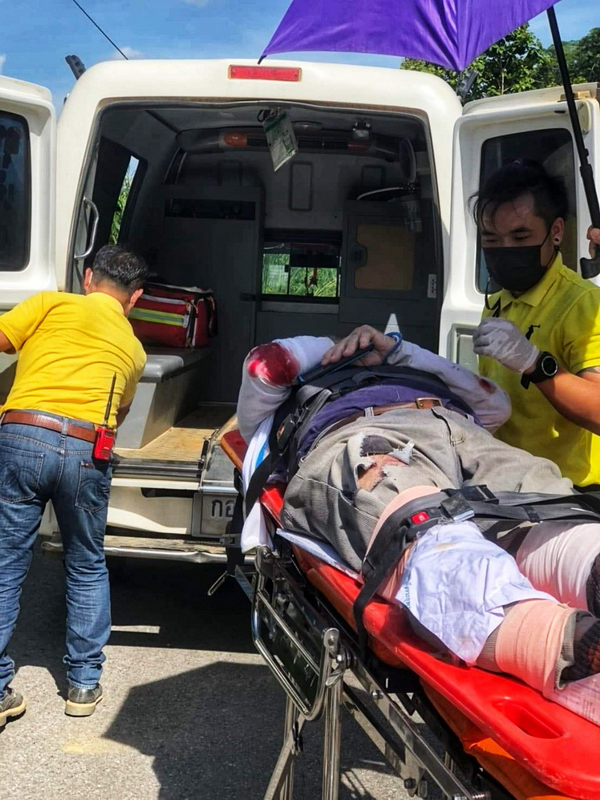 It was a very lucky escape because I wore minimal protective gear just popping out for a regular afternoon coffee on the Khong.
It was also lucky because of the person I hit, has shown great concern for my well-being, visiting me in hospital the next day while i was under the knife for 7 hours.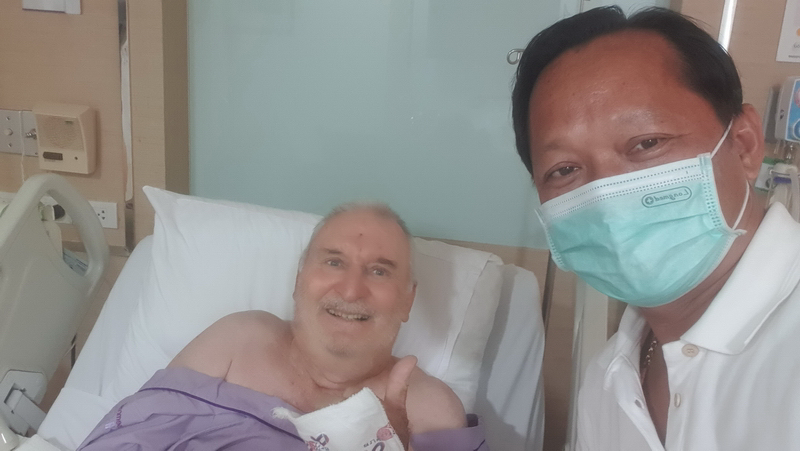 I'm not complaining but the road ahead will be a challenge physically and financially.
If I'm lucky home in 2 more weeks.
TQ everyone for the hundreds of messages and expressions of support.
Last edited: