22nd April 2019.
We left Pakse Hotel and head to Khonephapeng via R13.
Indeed, the view restaurant offered us meal with a view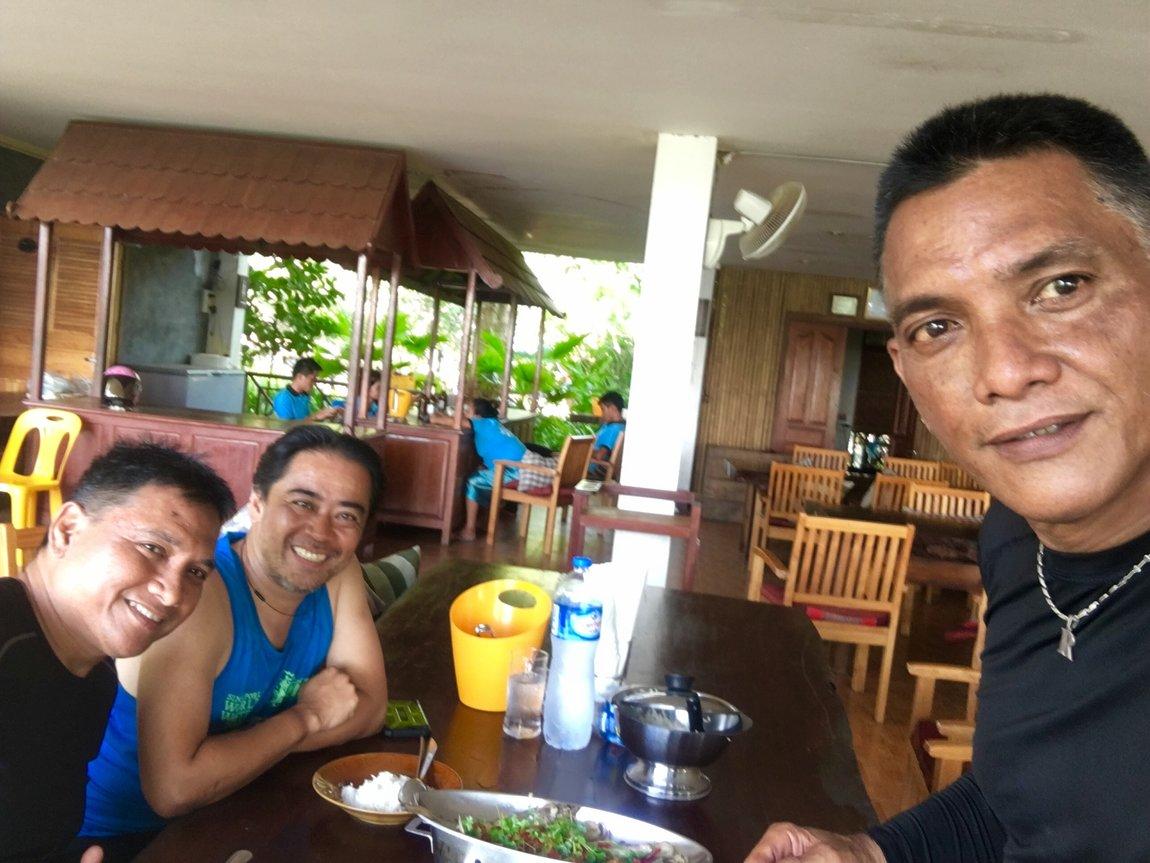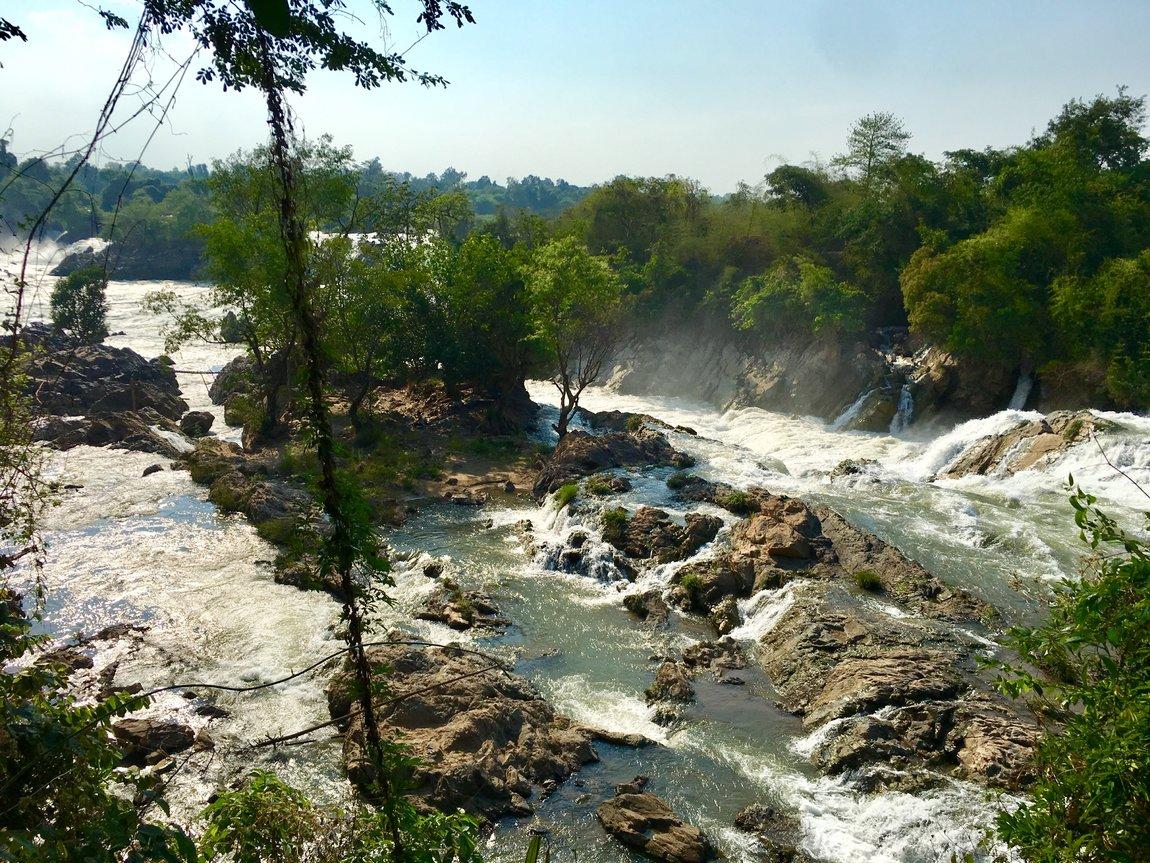 View of Khonephapeng from the View Restaurant
Heads to Don Khong and our accomodation was at Mekong Inn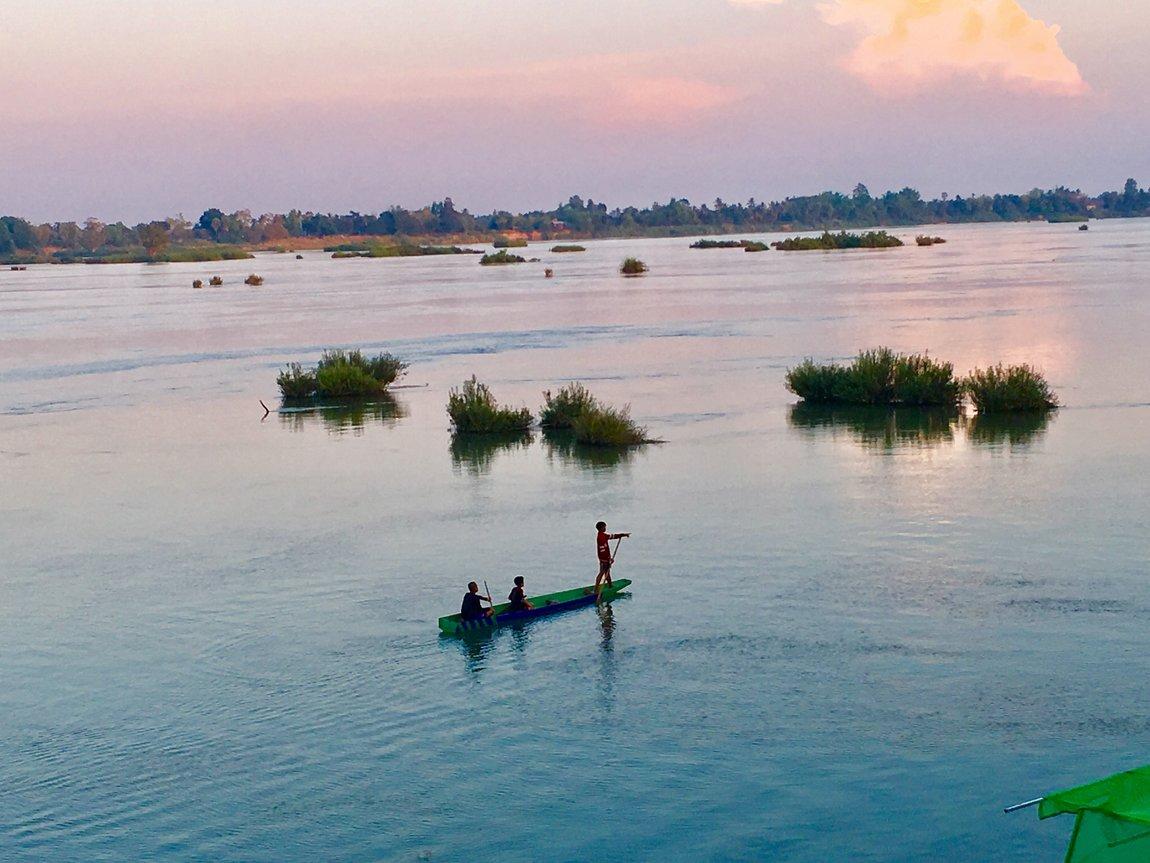 Stunning view of sunset from the bridge on our way to Mekong Inn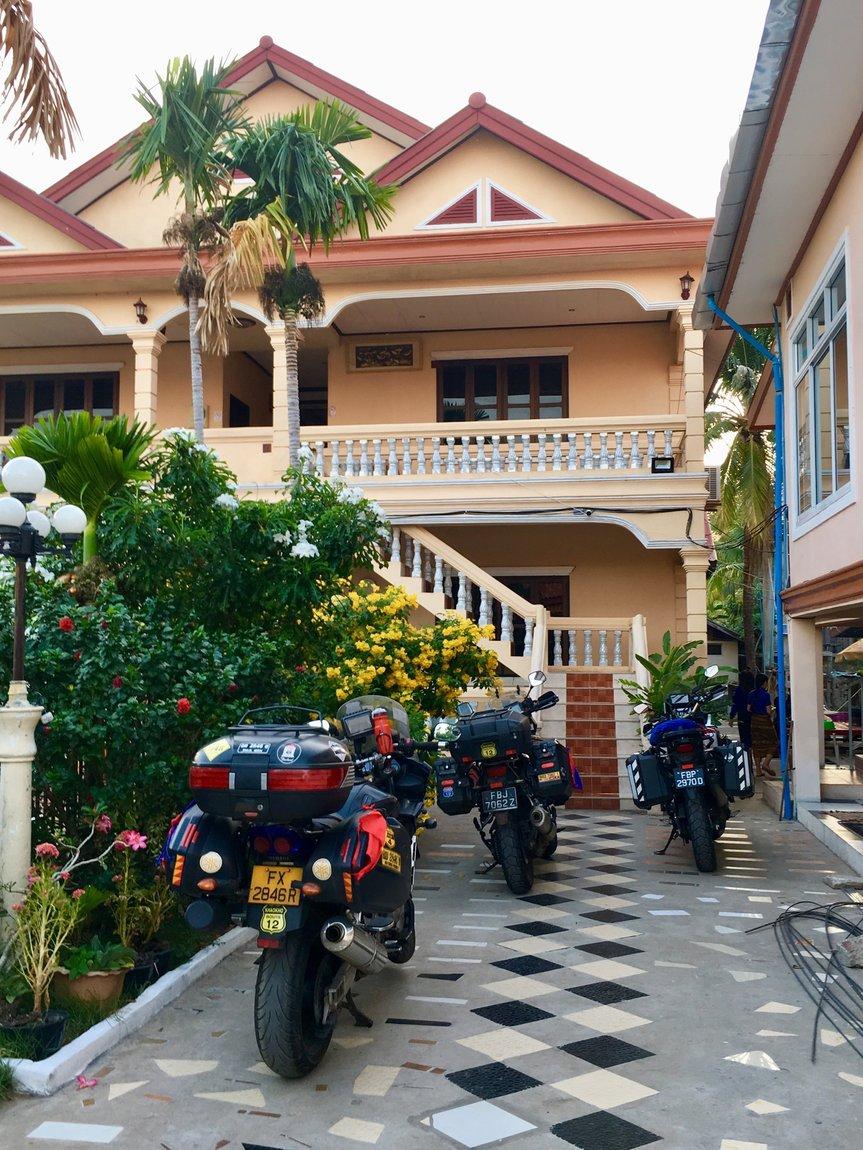 A night stay at Mekong Inn for 180,000 Kips with breakfast.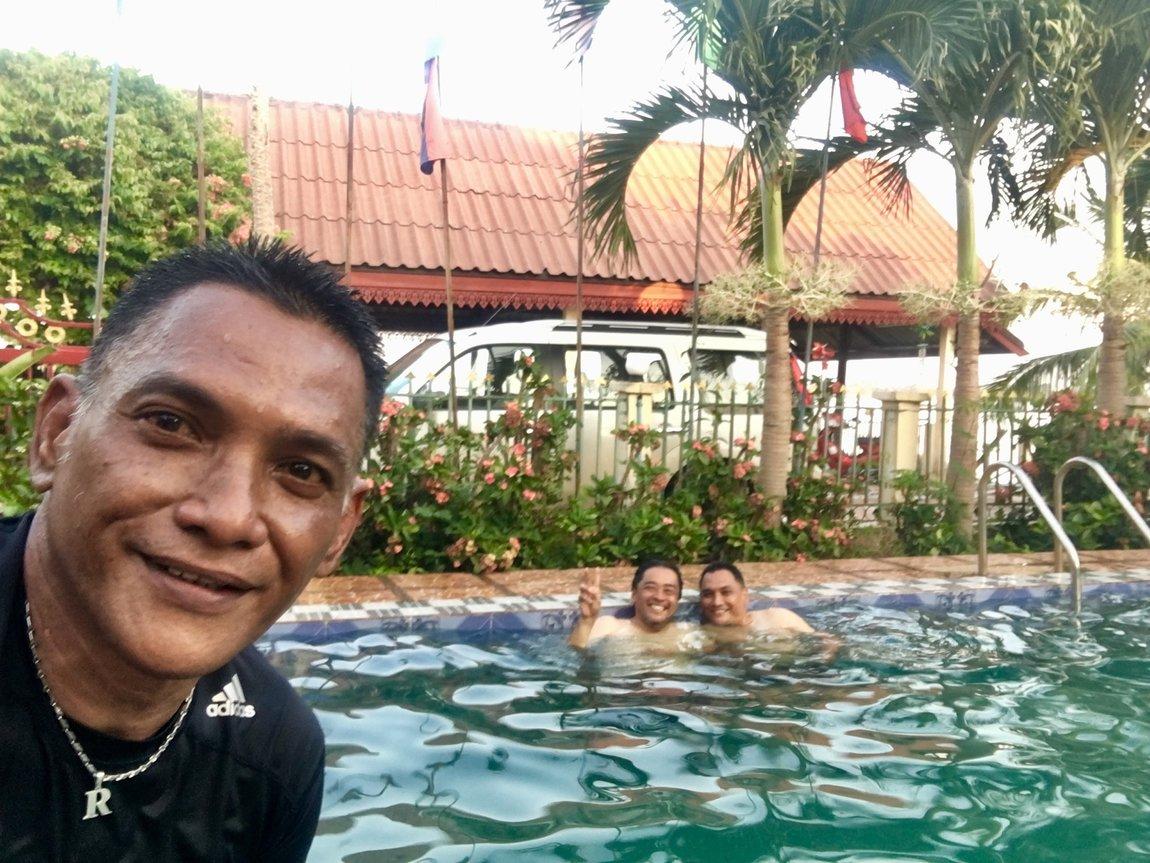 A cool dip in the pool after riding in a super hot day
23rd April 2019
We rented our bikes from a shop next to Souksabay guesthouse. 70,000Kips per bike. Fill up our tanks "kampung style" and we heads to the Don Khong Ferry South Pier.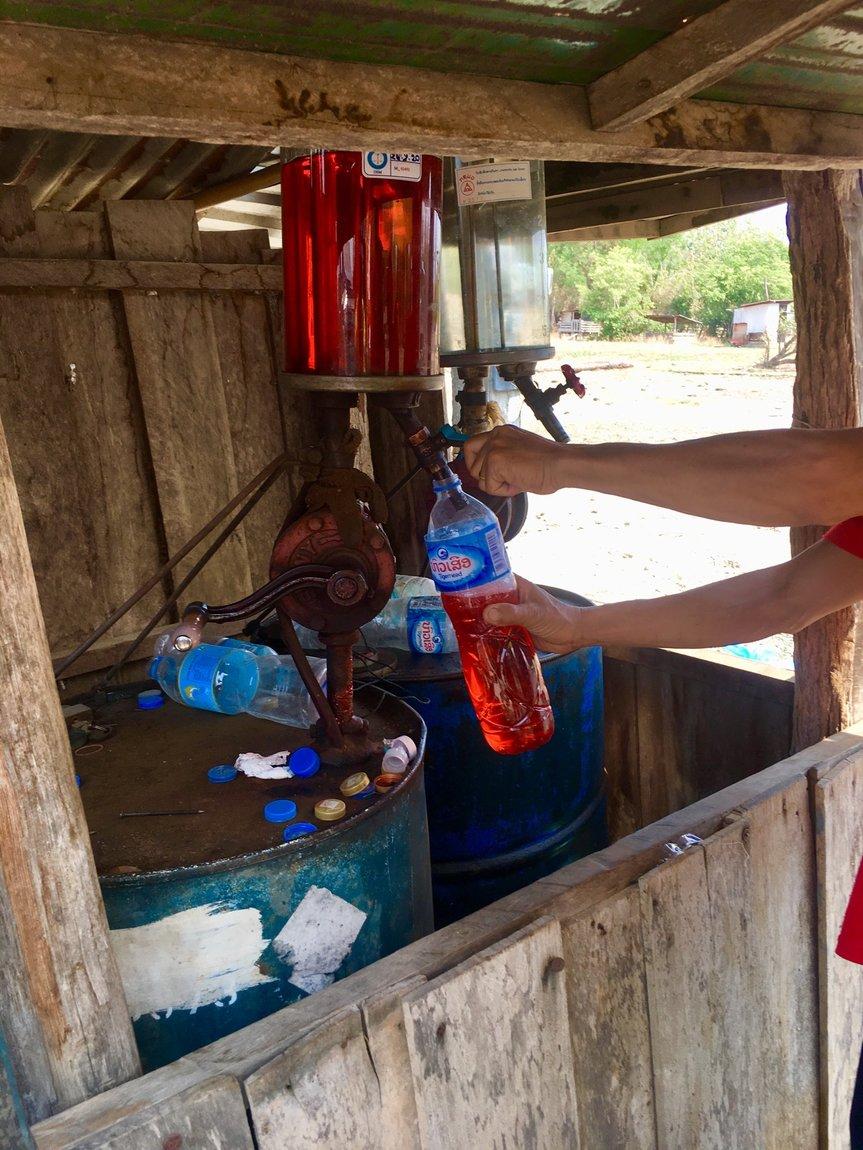 Filling up our tanks. 10,000Kips/ ltr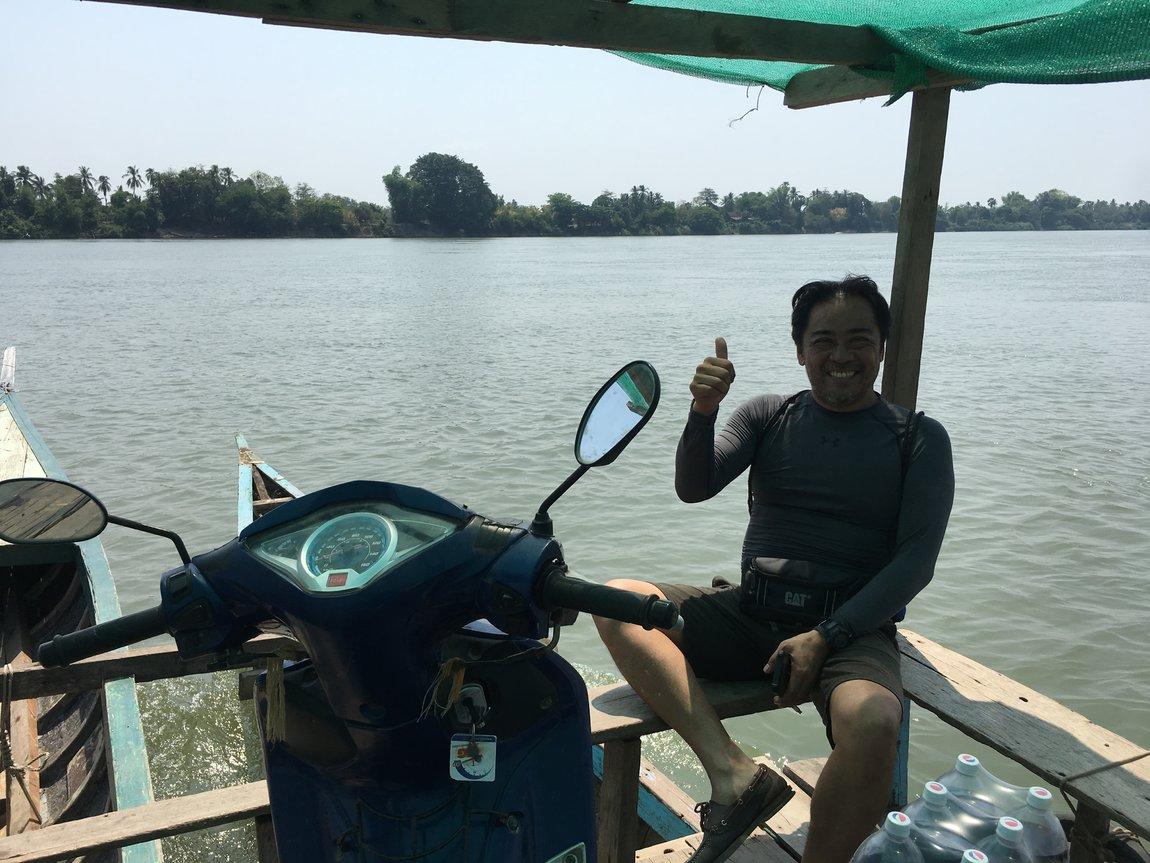 Ferry crossing to Don Som at 10,000Kips per bike.
From the Don Som ferry pier, we rode our bikes on the dusty trails along the Mekong River Banks. Please do not follow the trails on google map as they are wrong.
Numerous domestic animals grazing on the dry padi fields, anxiously waiting for the hot dry season to be over.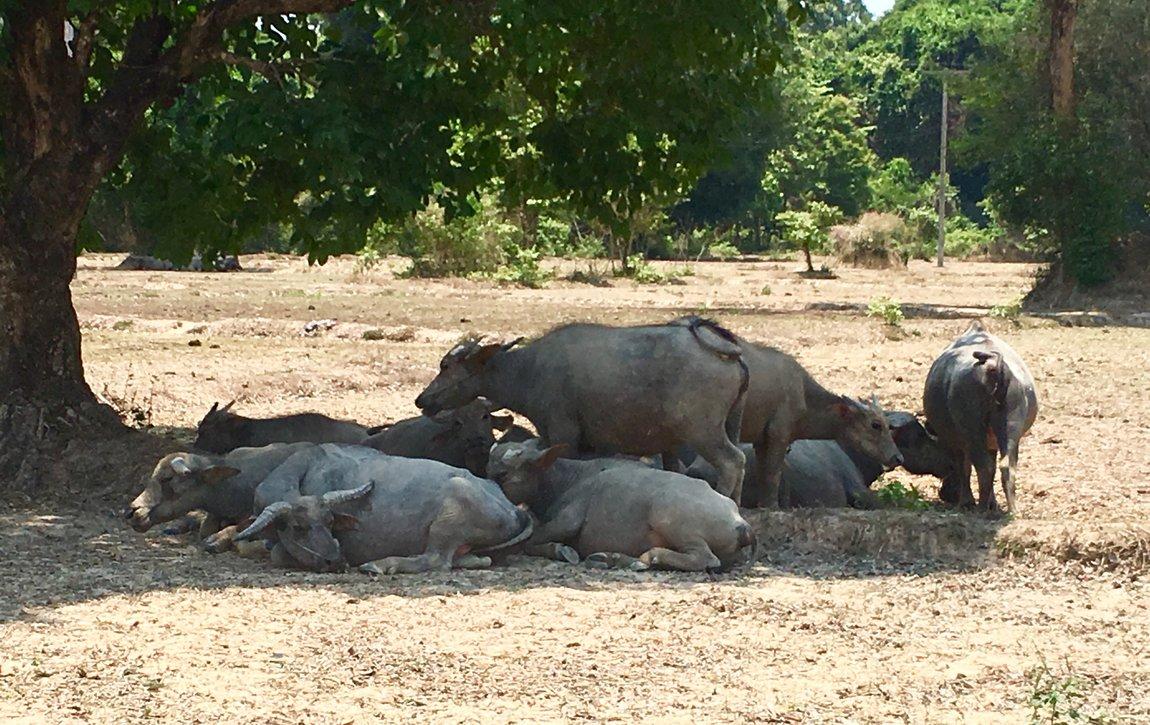 A hot day indeed.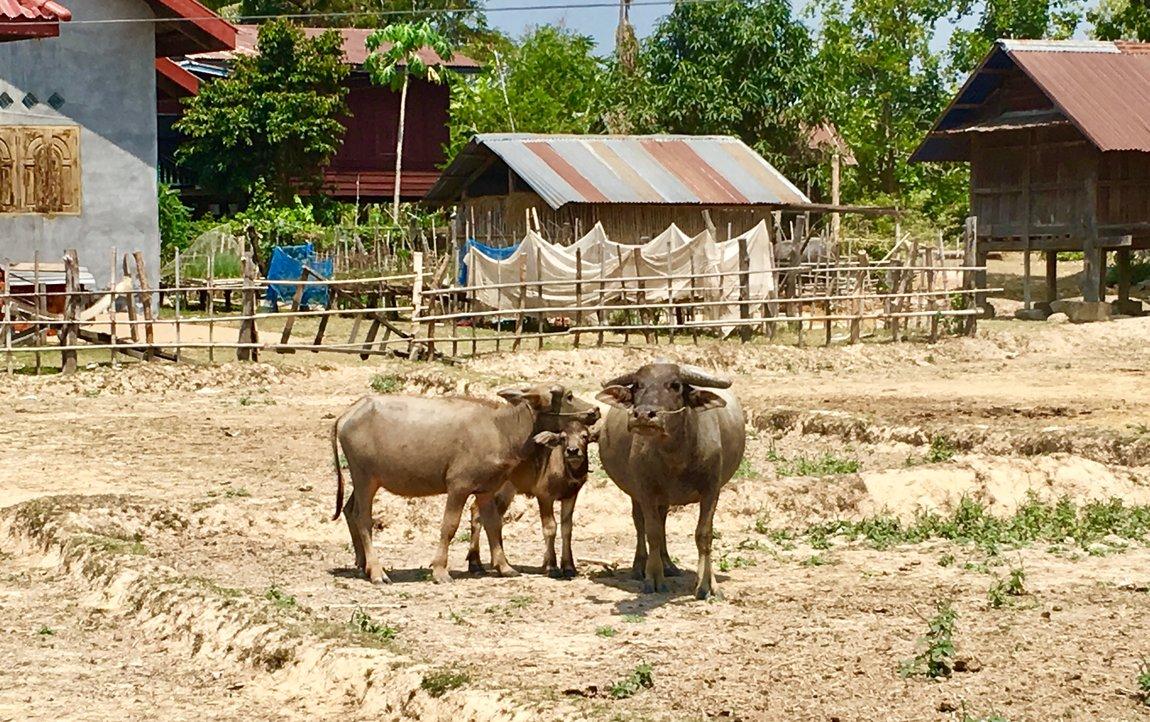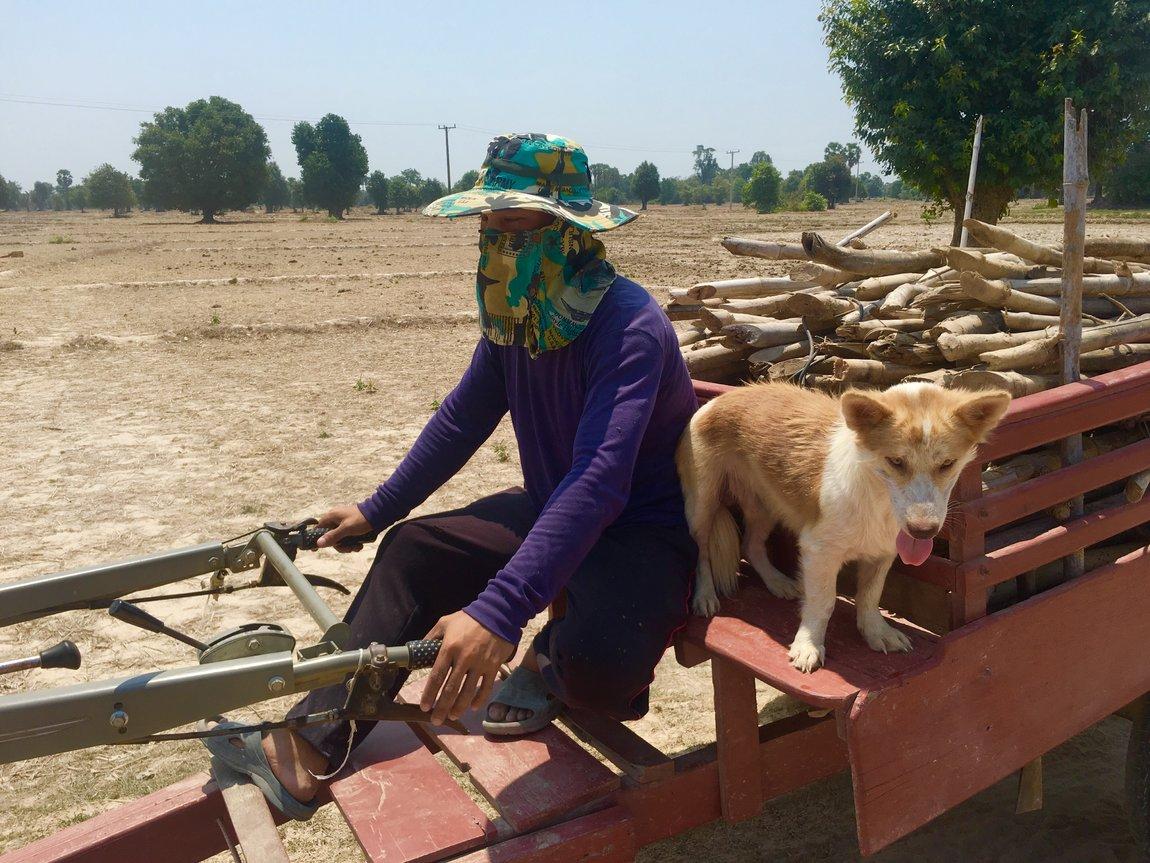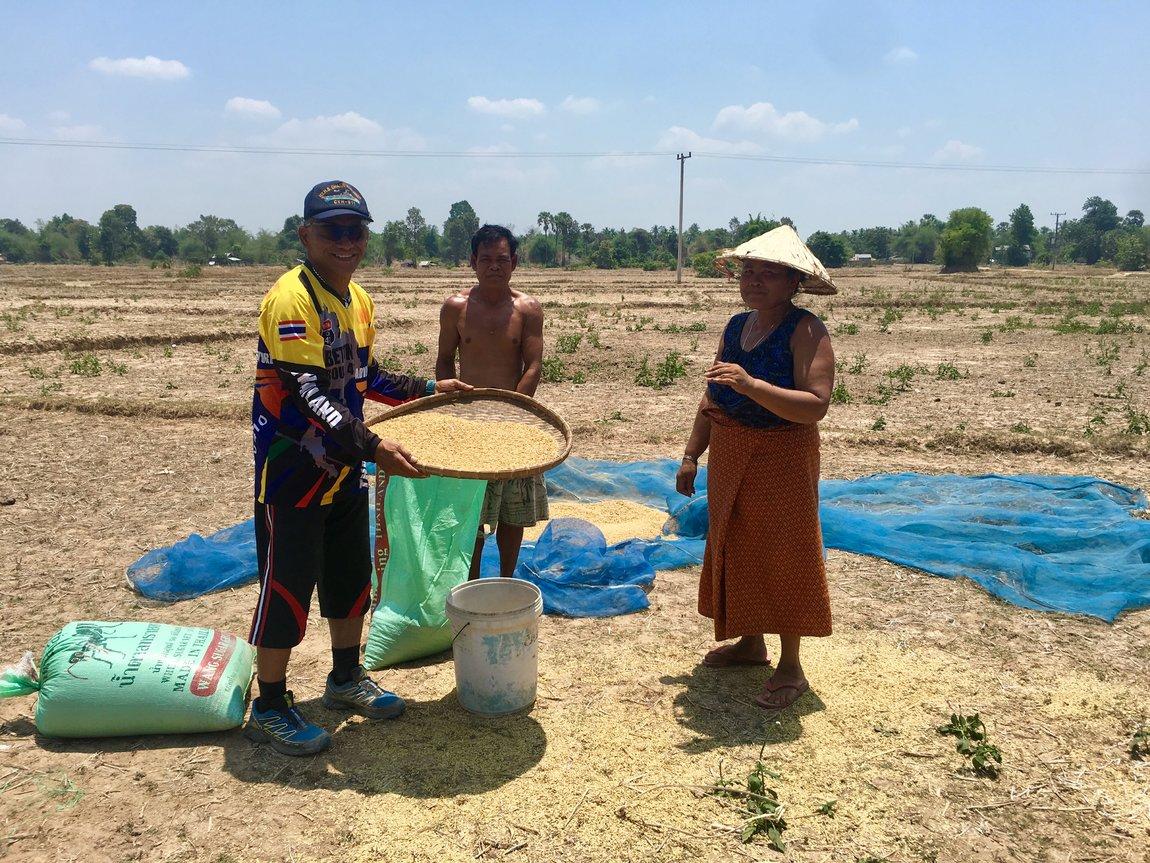 Getting close with the locals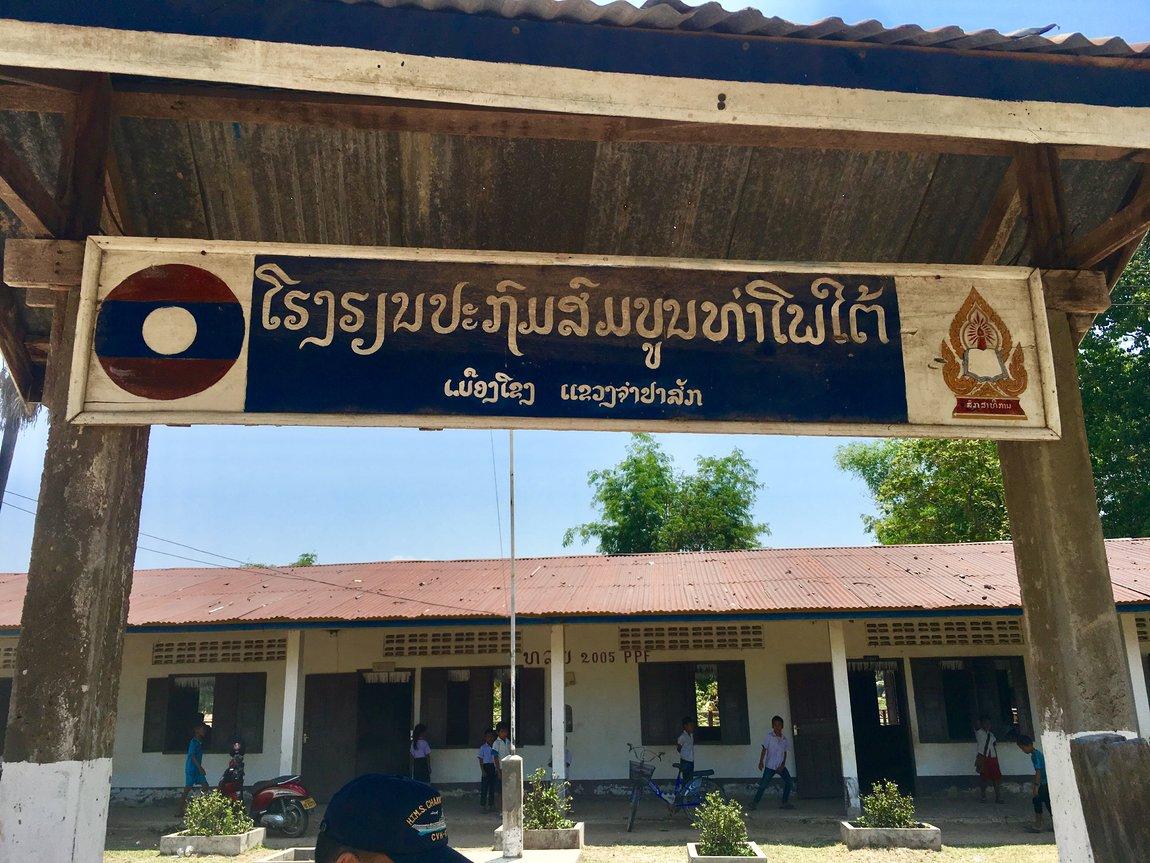 Visited one of the schools in Don Som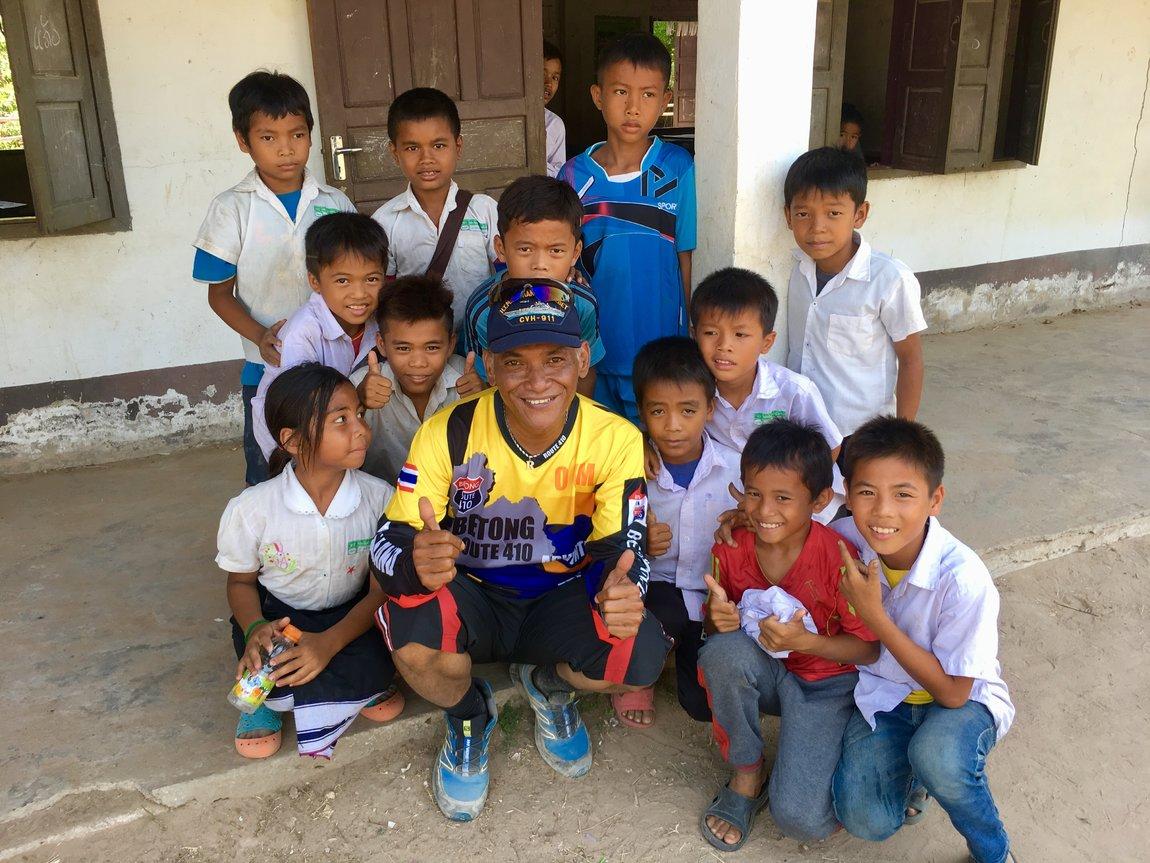 Friendly students of the school. Guess that gal was attracted to me
Getting to know the teacher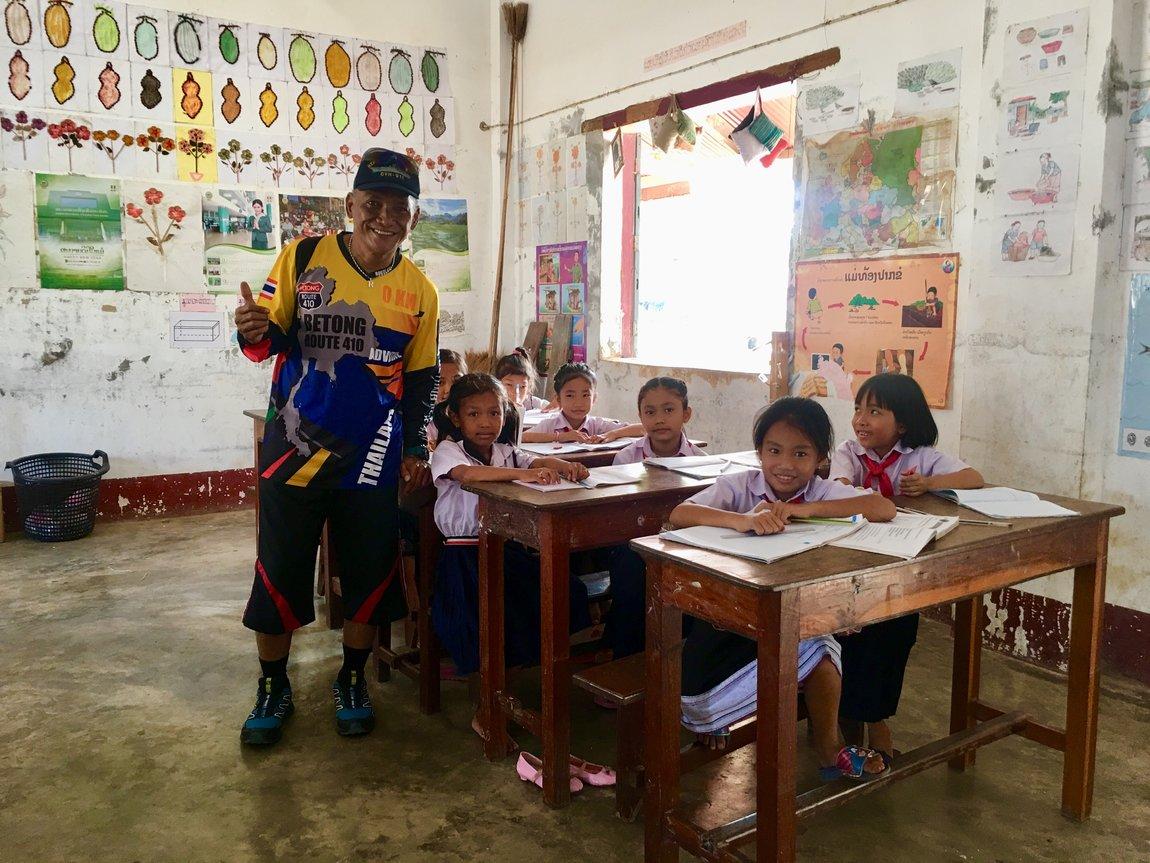 Students were very well behaved
We rode our bikes further south till we reached the ferry pier that will take us to Don Det.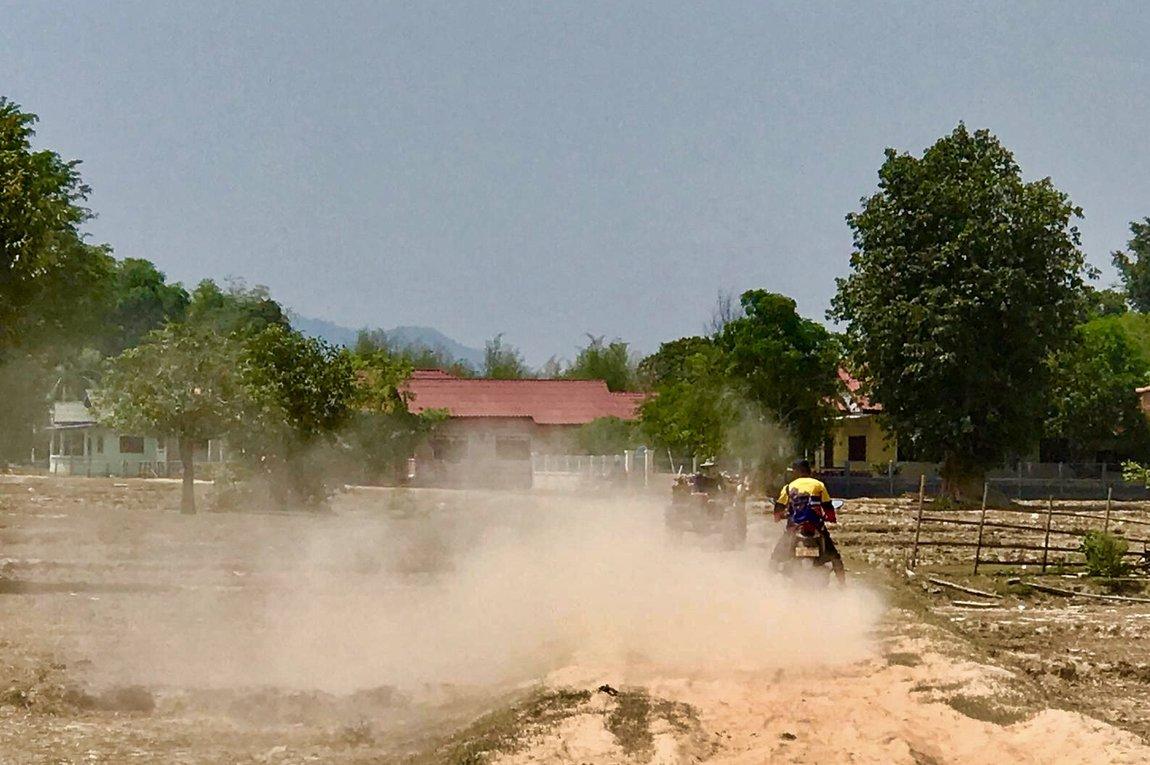 Dusty trails all the way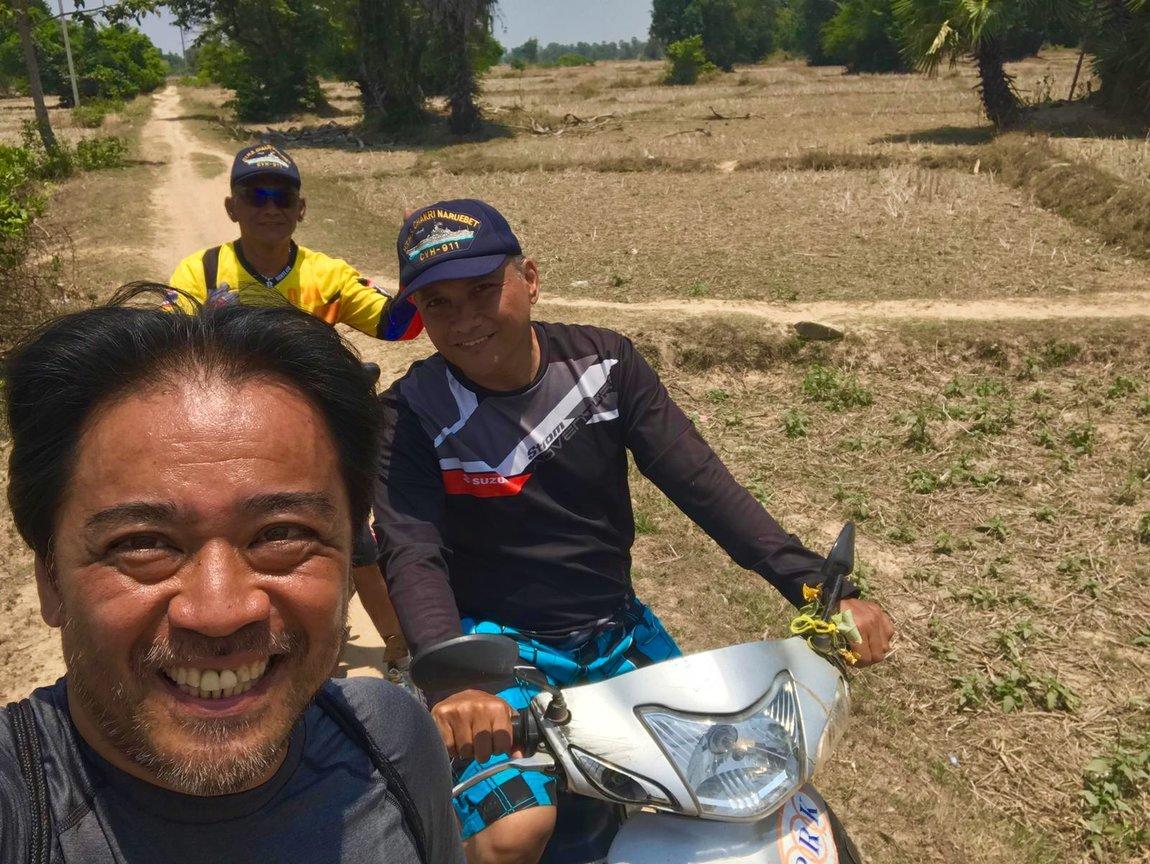 Happy faces under the burning sun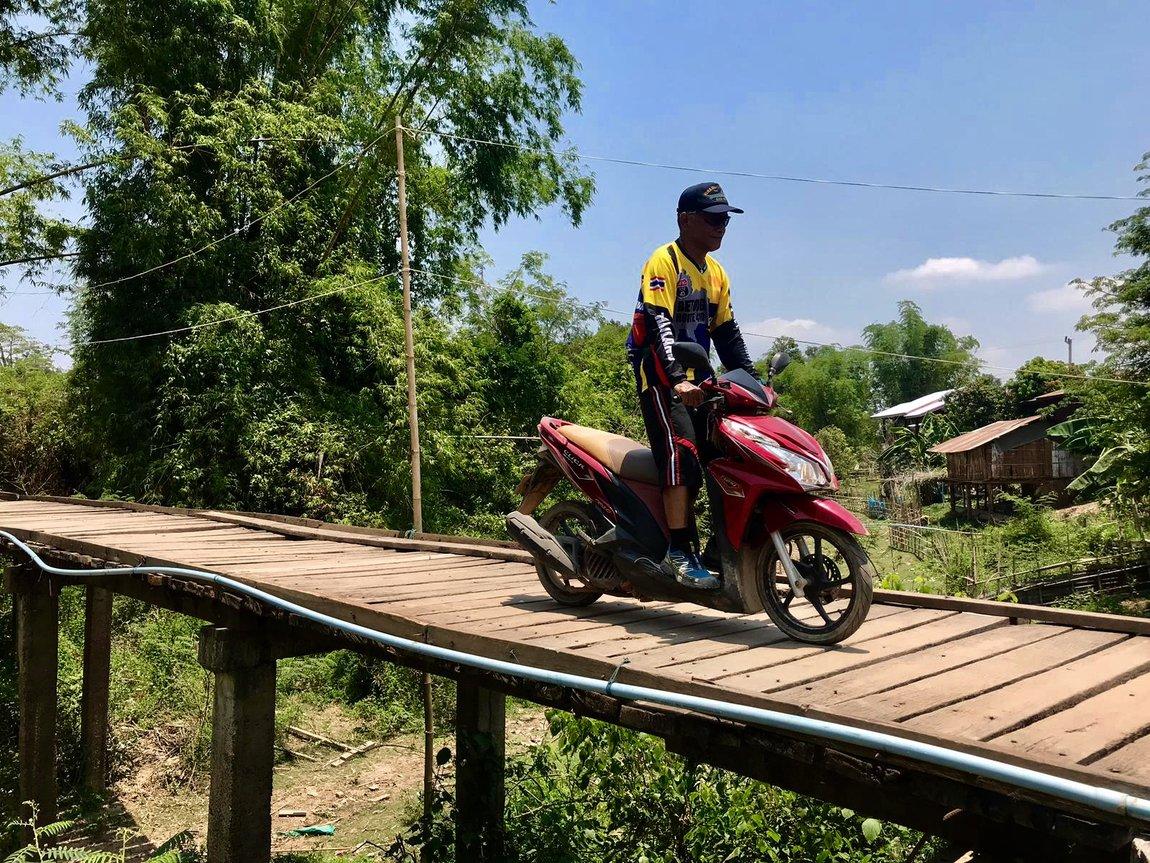 Crossing across one of the wooden bridges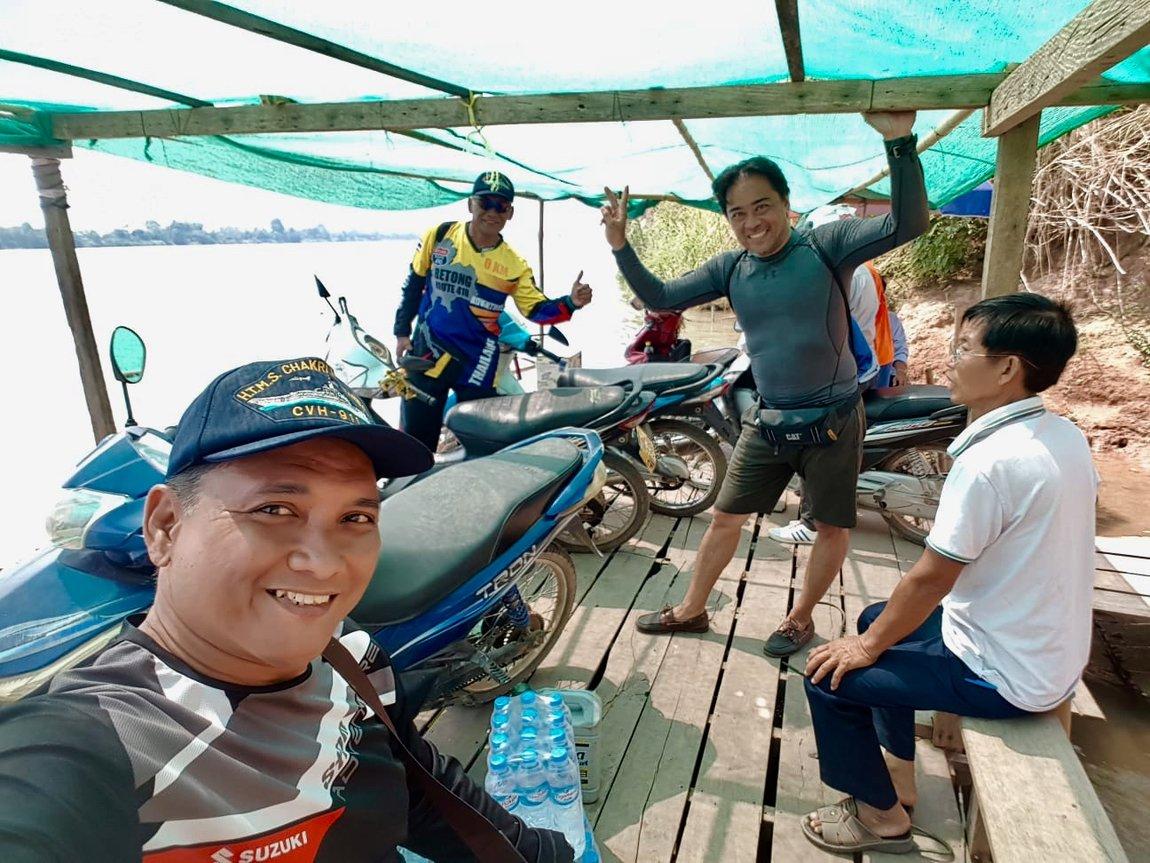 Ferry crossing to Don Det at 10,000kips per bike.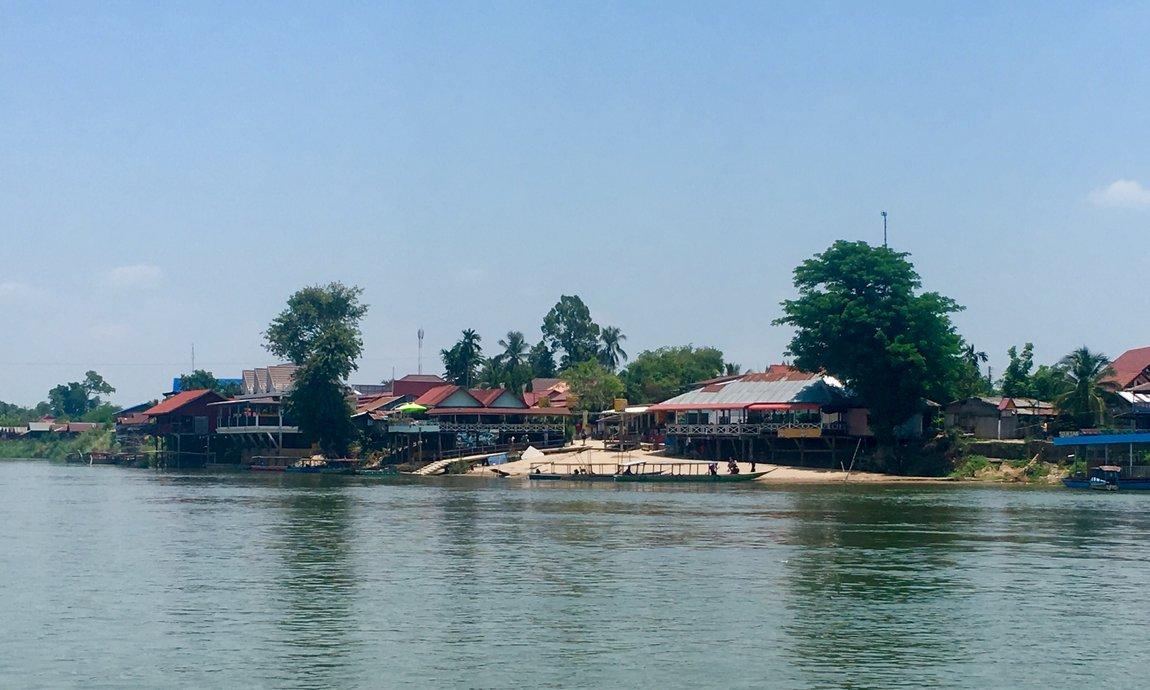 View of Don Det Pier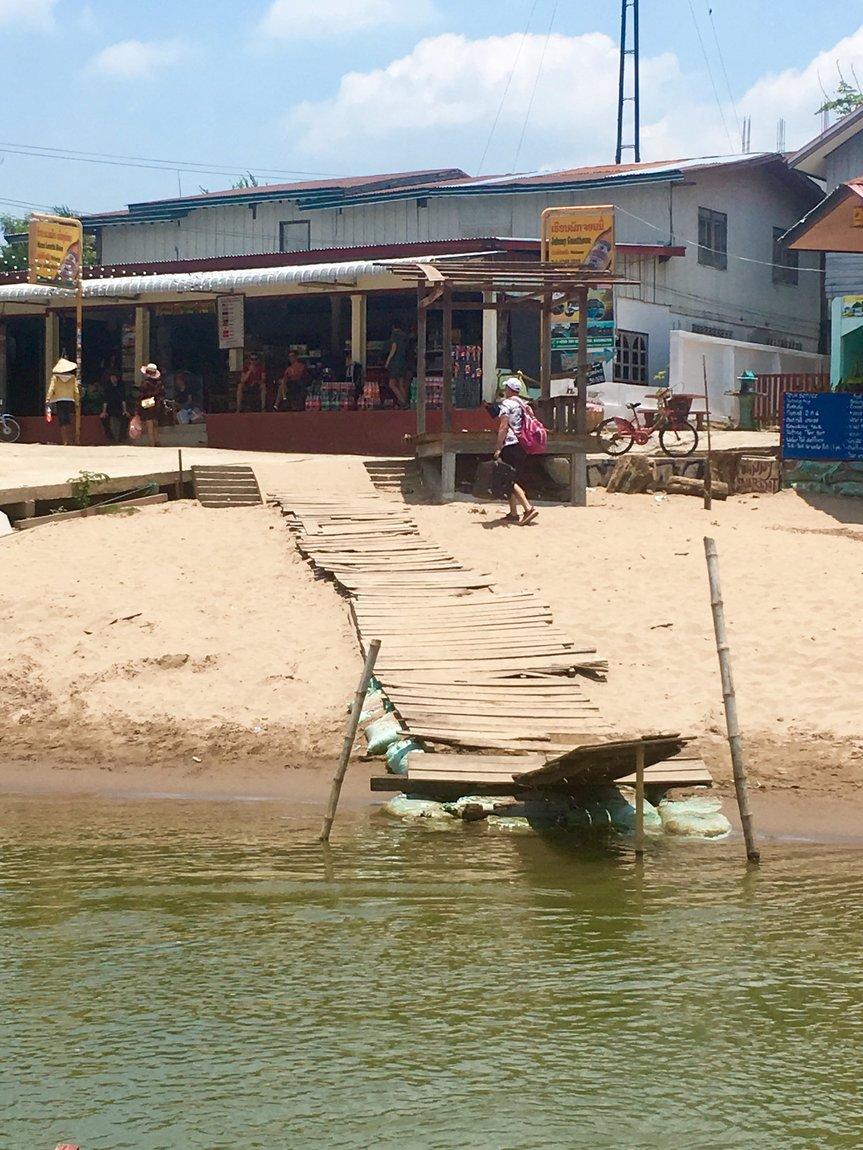 Don Det Pier
Time for us to explore more on Don Det and Don Khon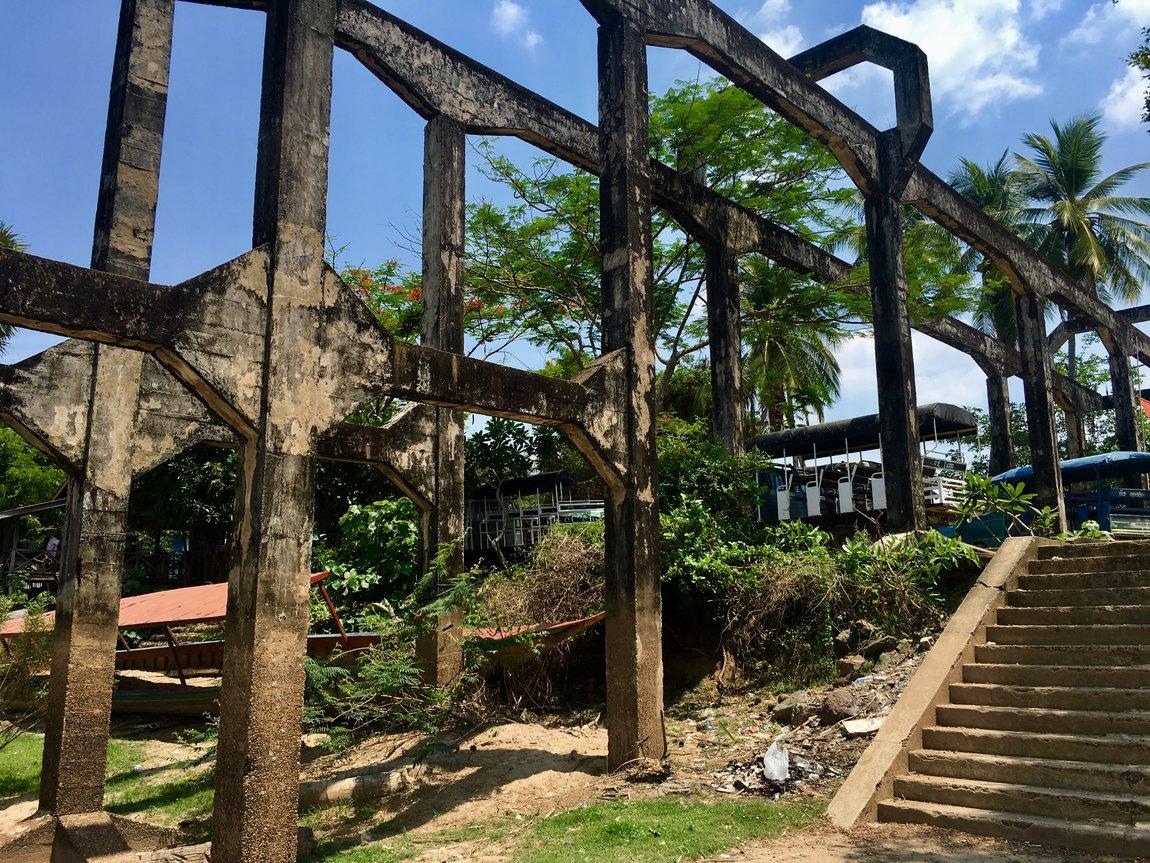 Remains of the Old French Port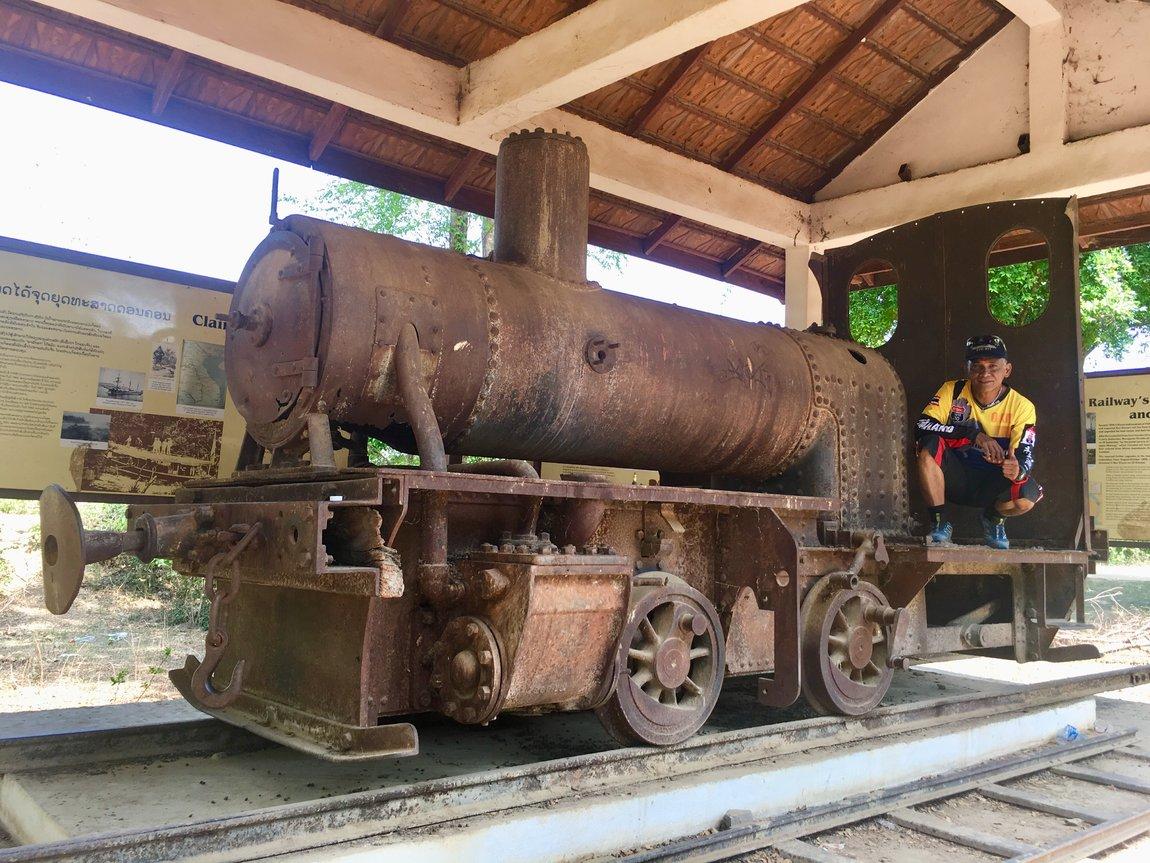 Locomotive from 1896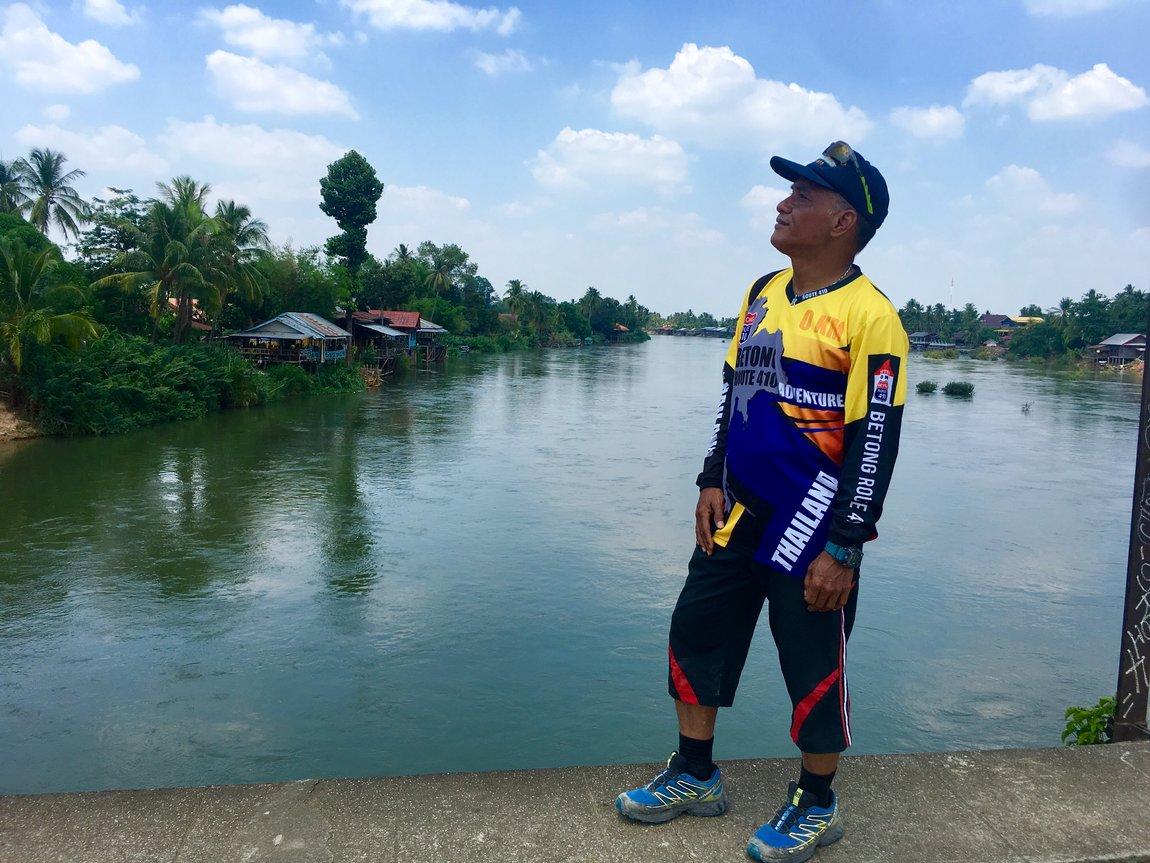 On the Don Det - Don Khon Historic Bridge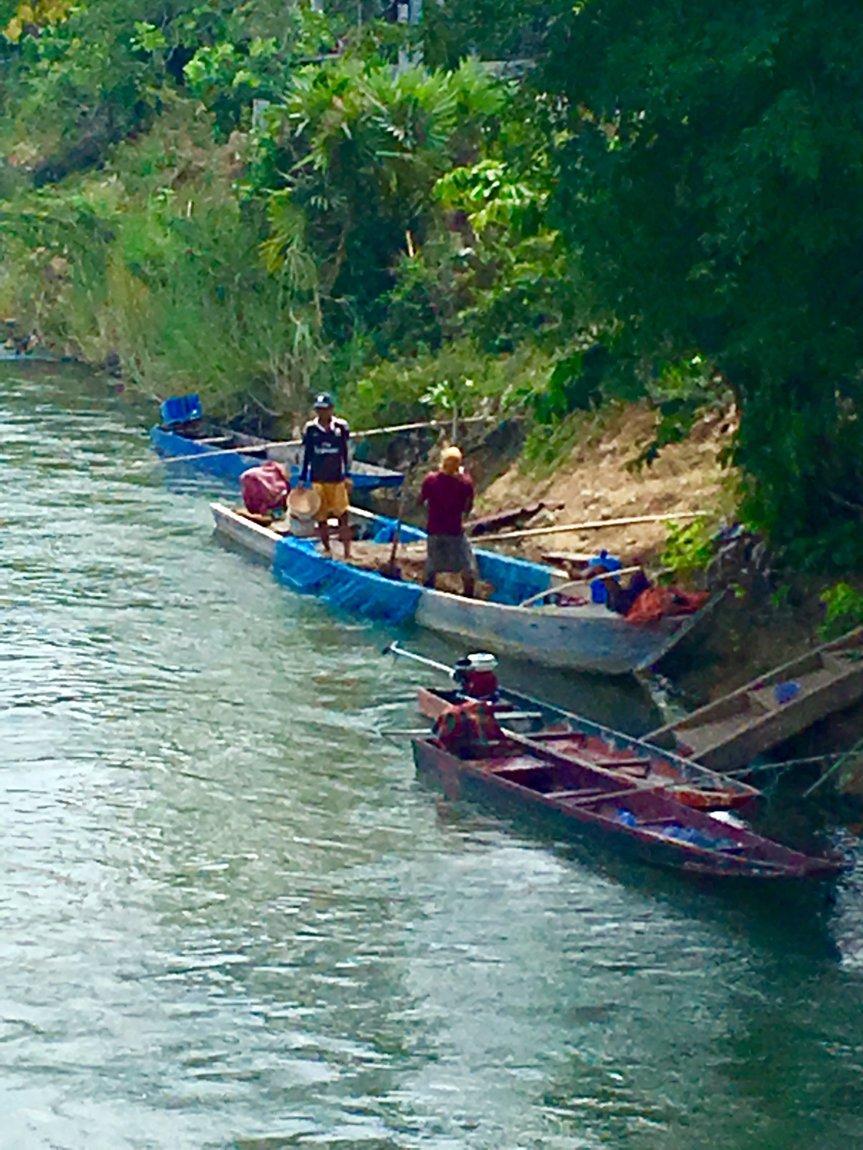 View from the Historic Bridge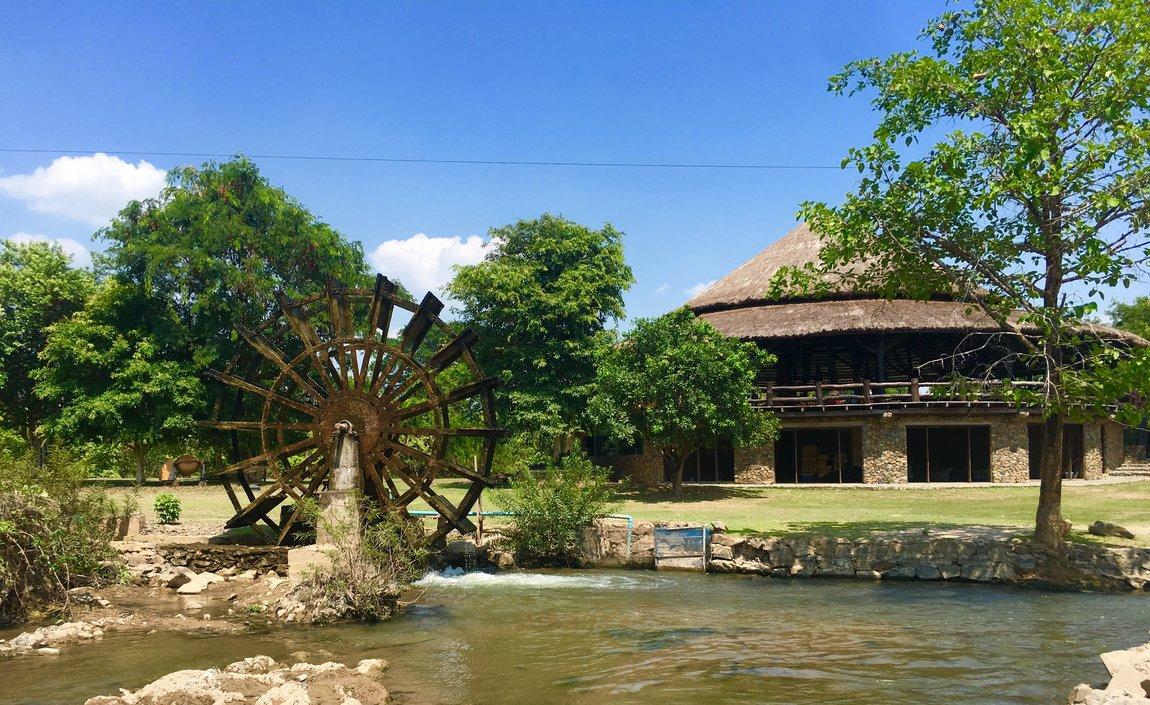 Somphamit Waterfalls. Entry fee 30,000Kips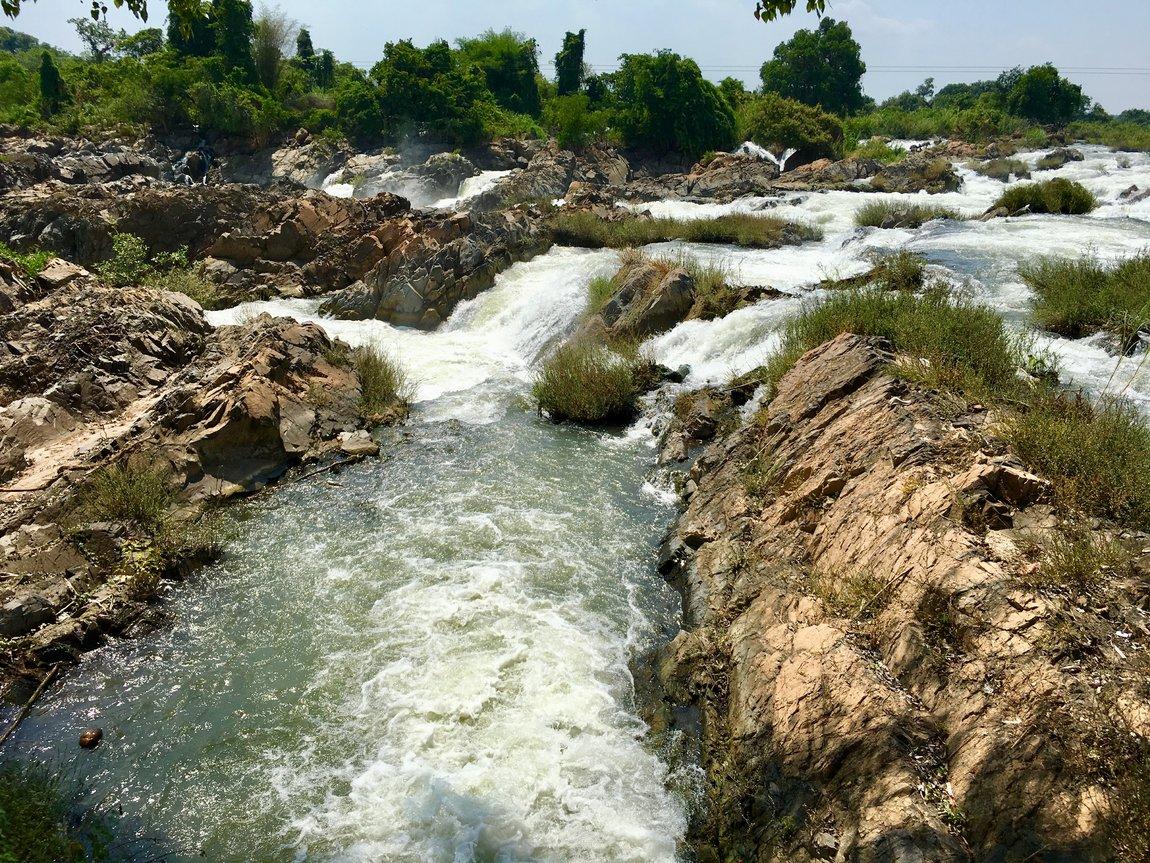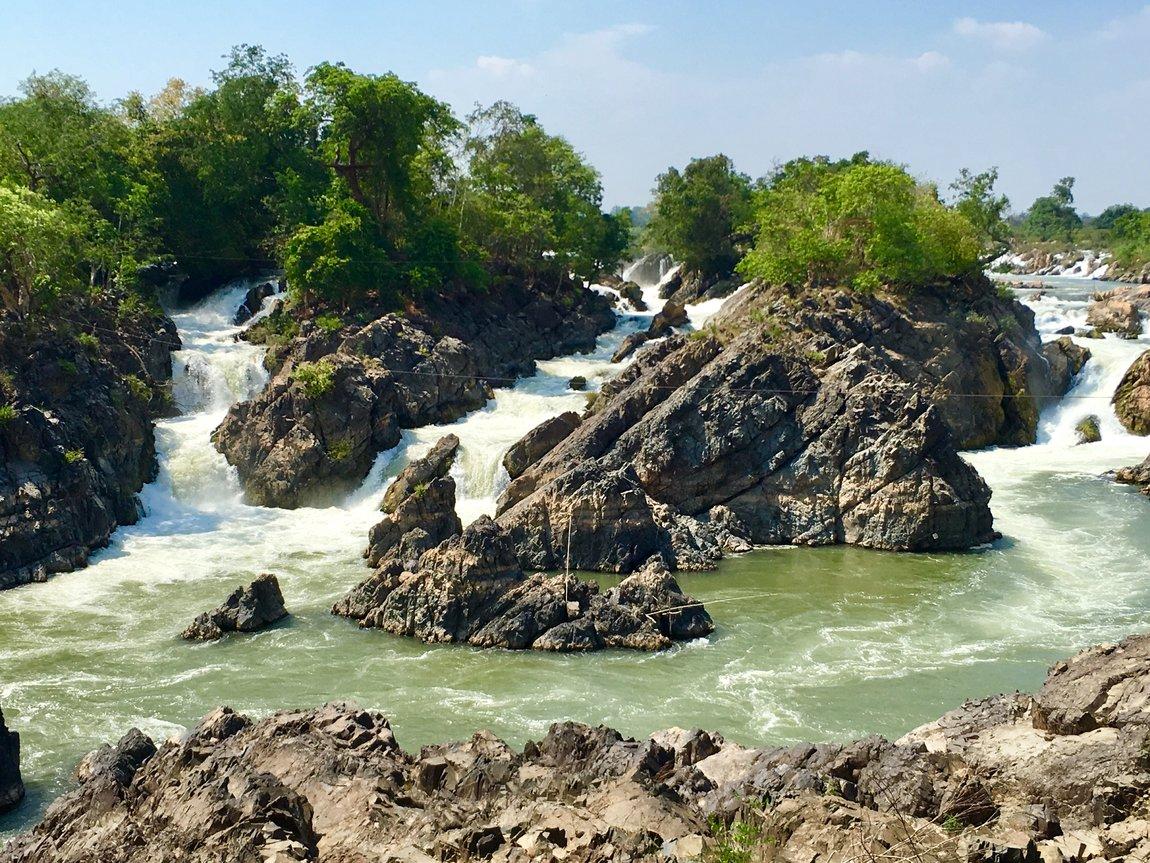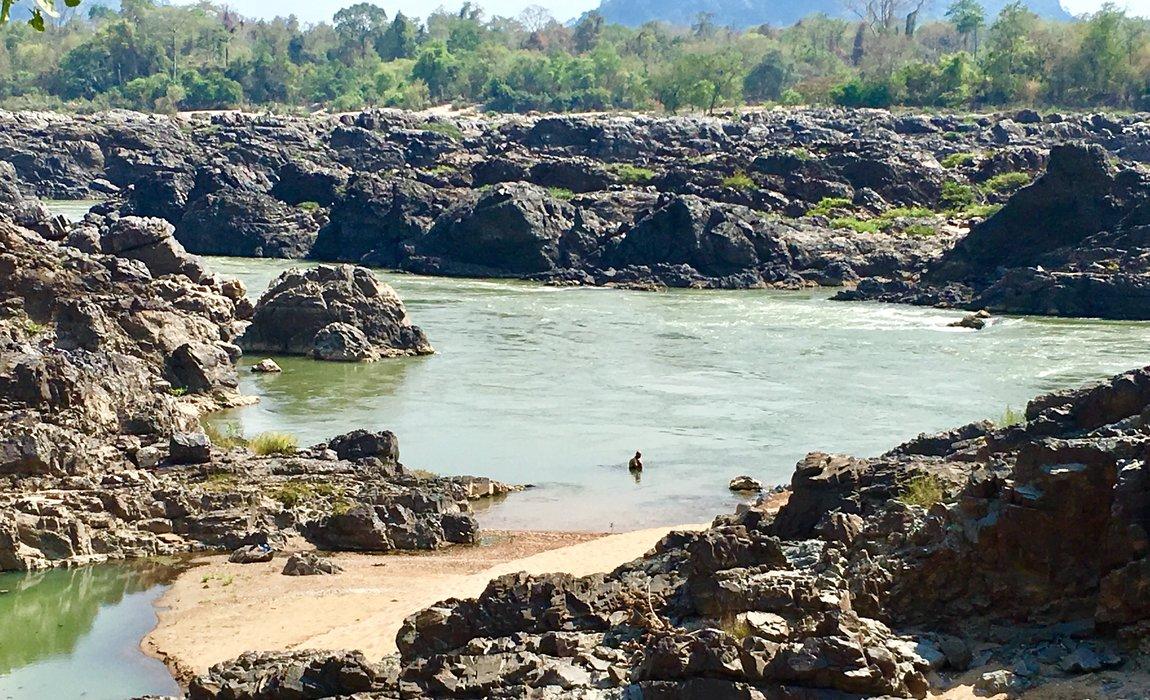 Walk along the trails and you will reach the Beach and Oasis Restaurant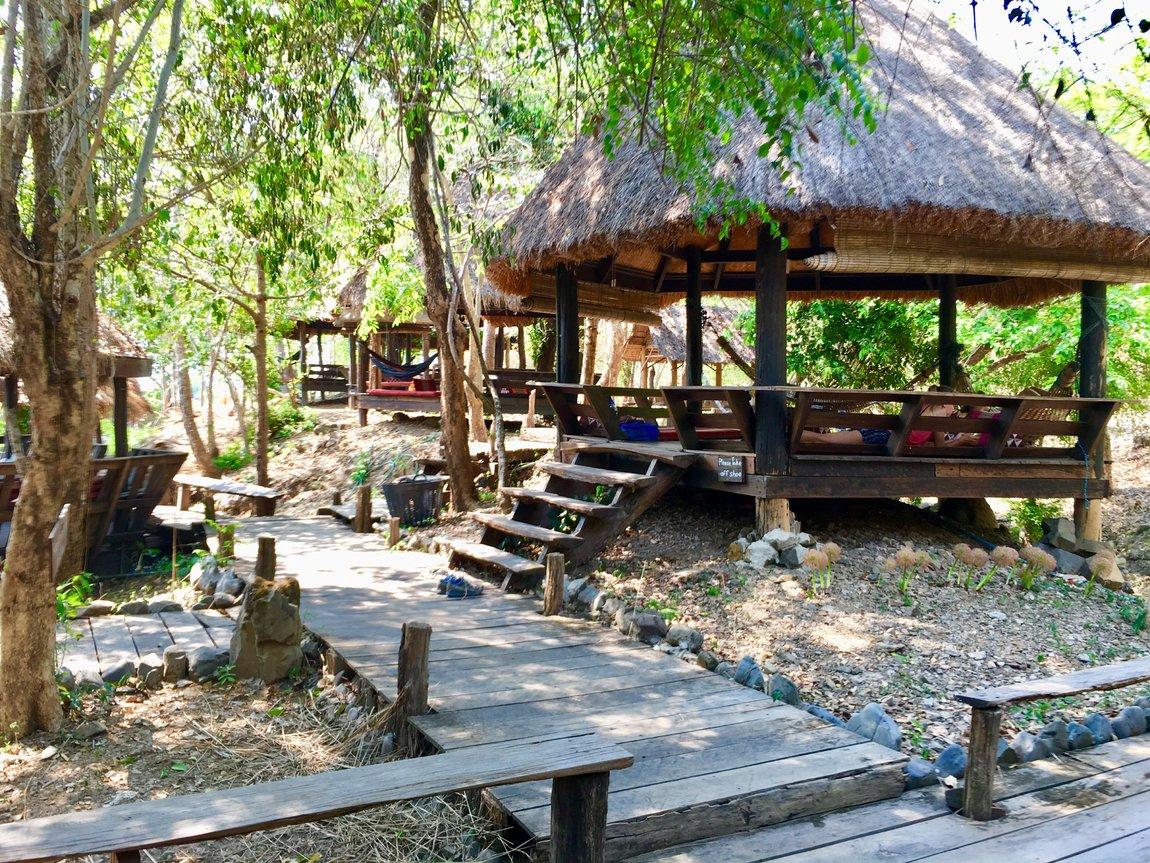 The Oasis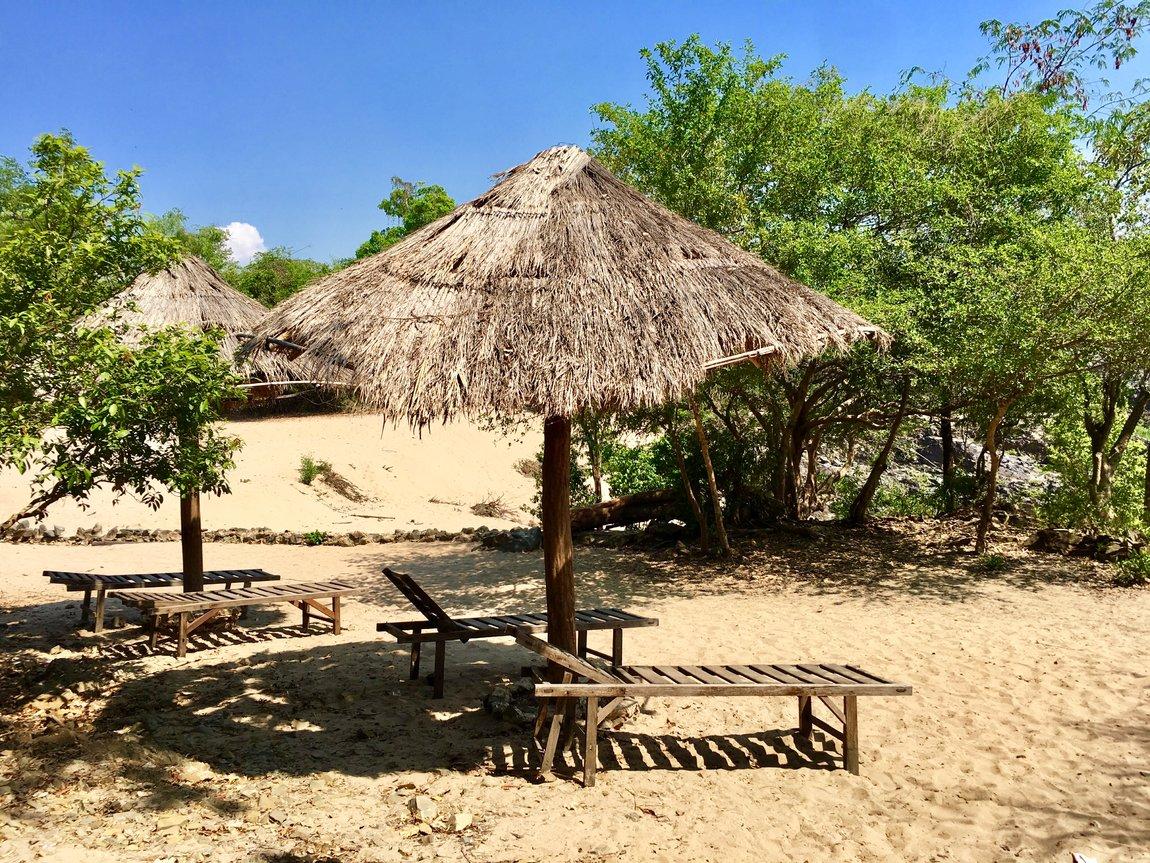 We decided to head back to Don Khong
Via Nakasong taking the ferry from Don Det pier.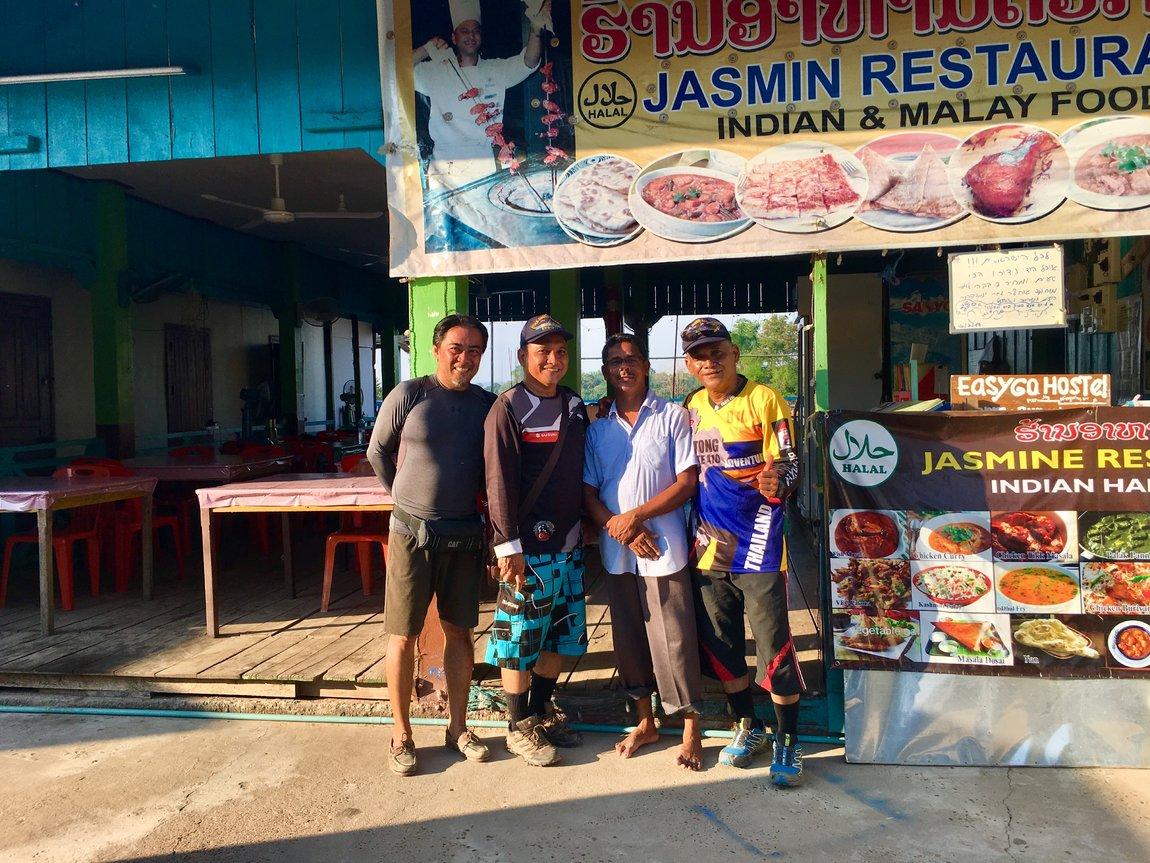 Early dinner at Jasmin Halal Restaurant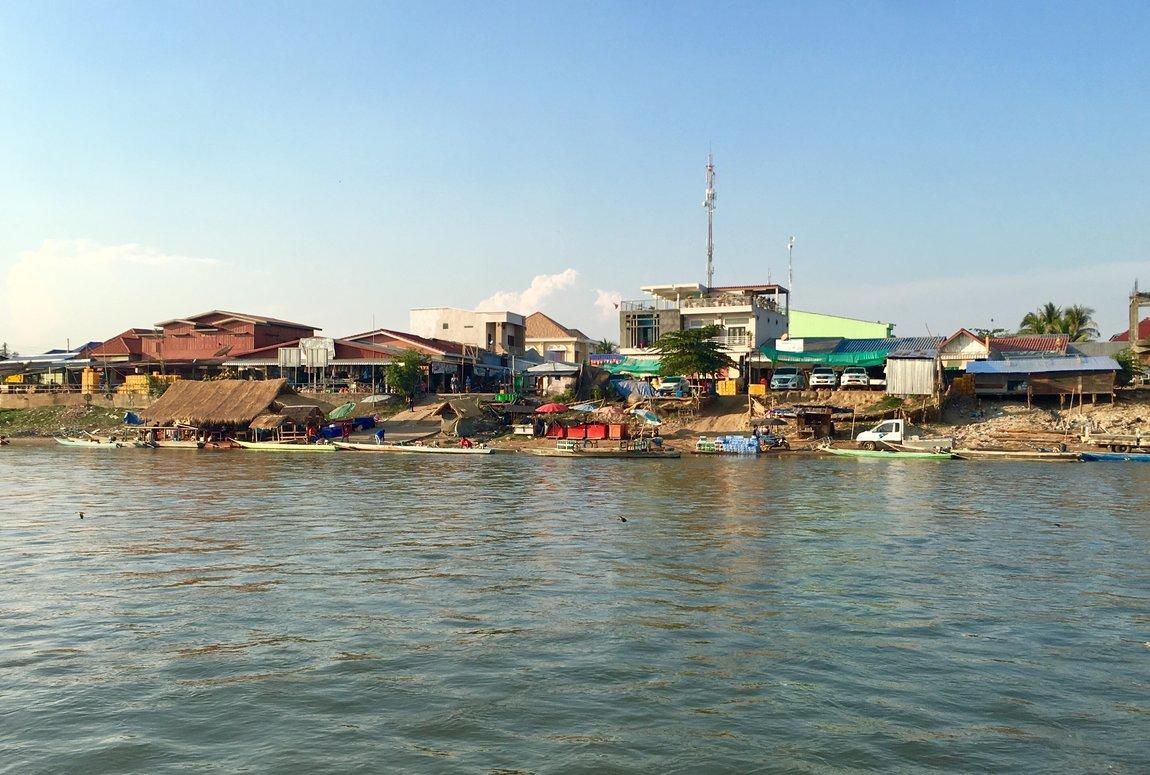 Approaching Nakasang Pier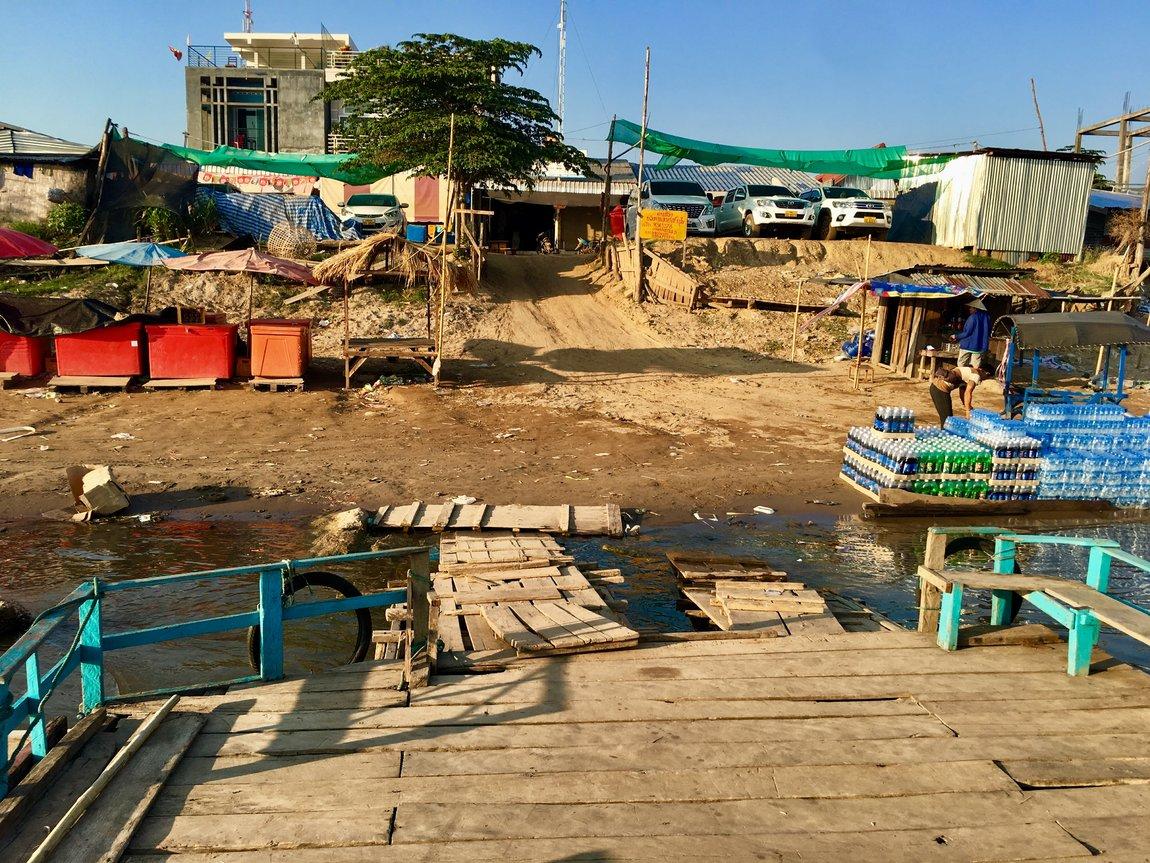 Rode our bikes up the ramp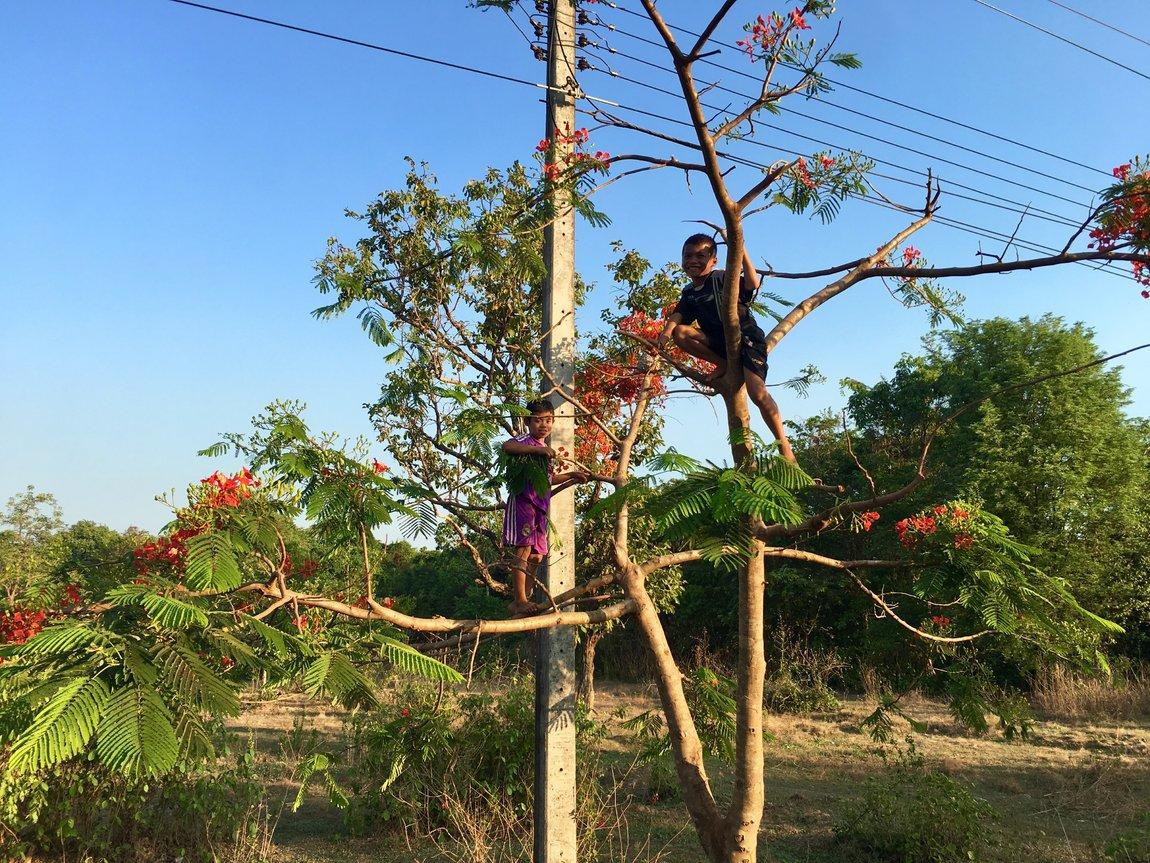 Boys will be boys
24th April 2019
We bid goodbye to Don Khong as we head to Veun Kham/Stung Treng border to cross into Cambodia.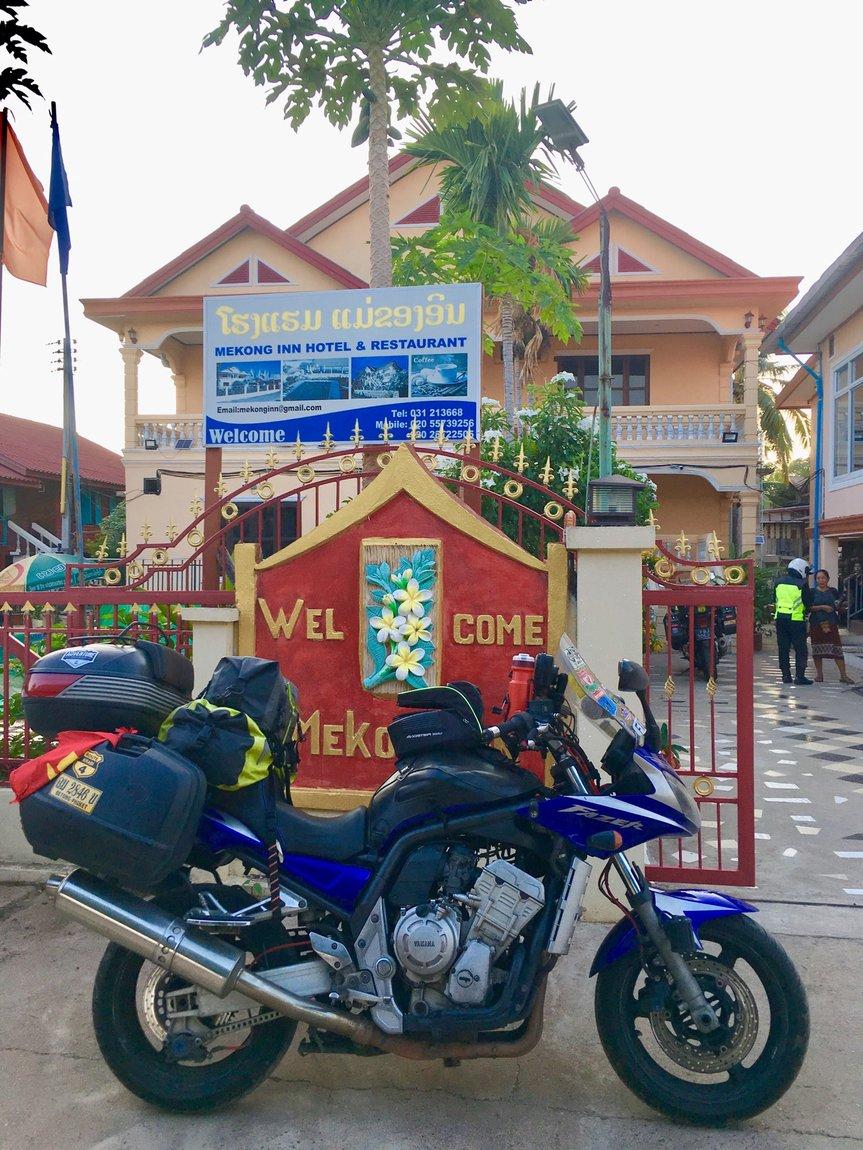 We bid goodbye to Mekong Inn Don Khong.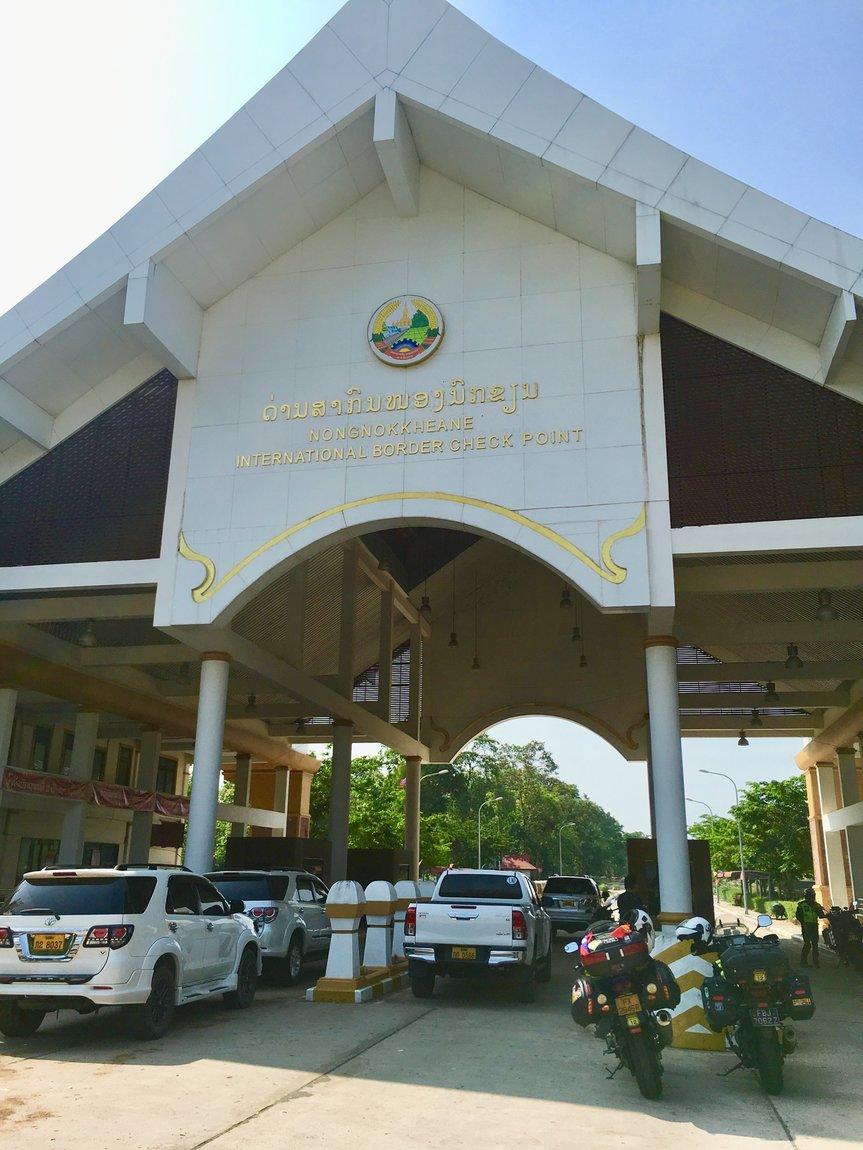 Goodbye Laos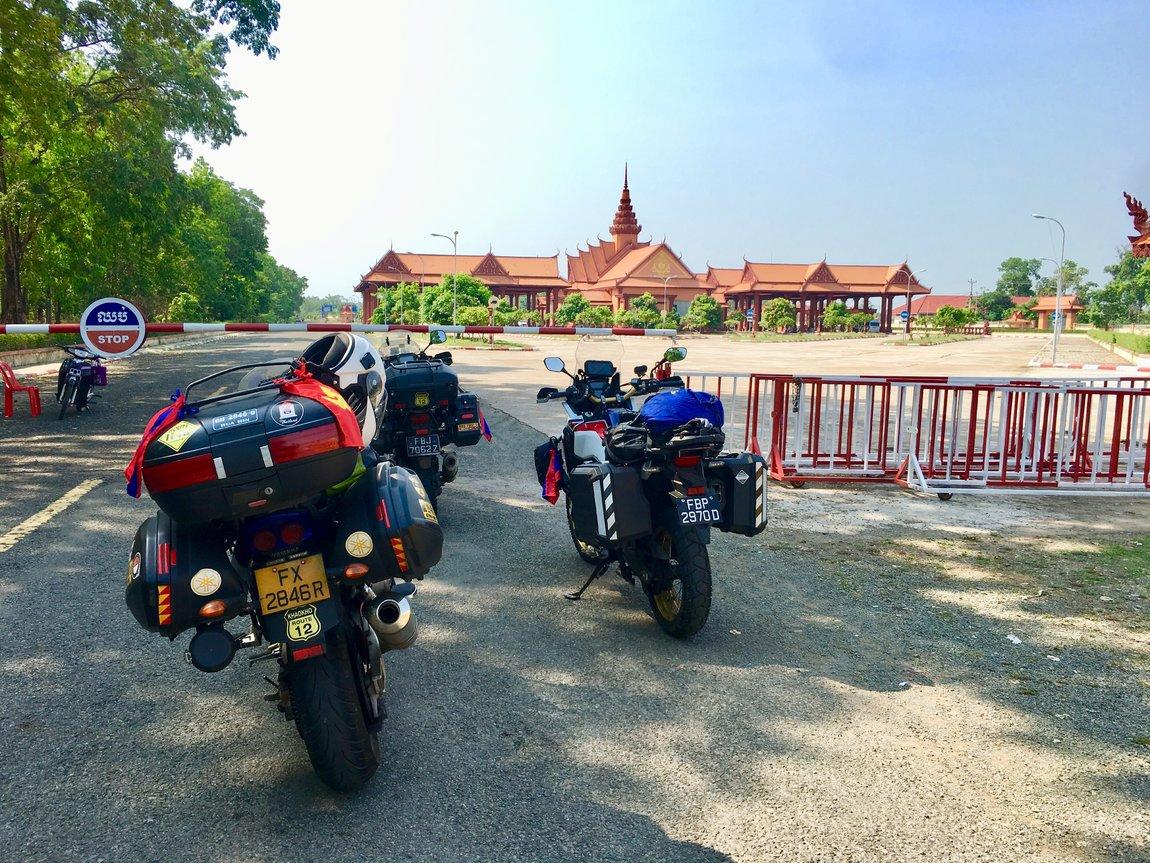 Welcome To Cambodia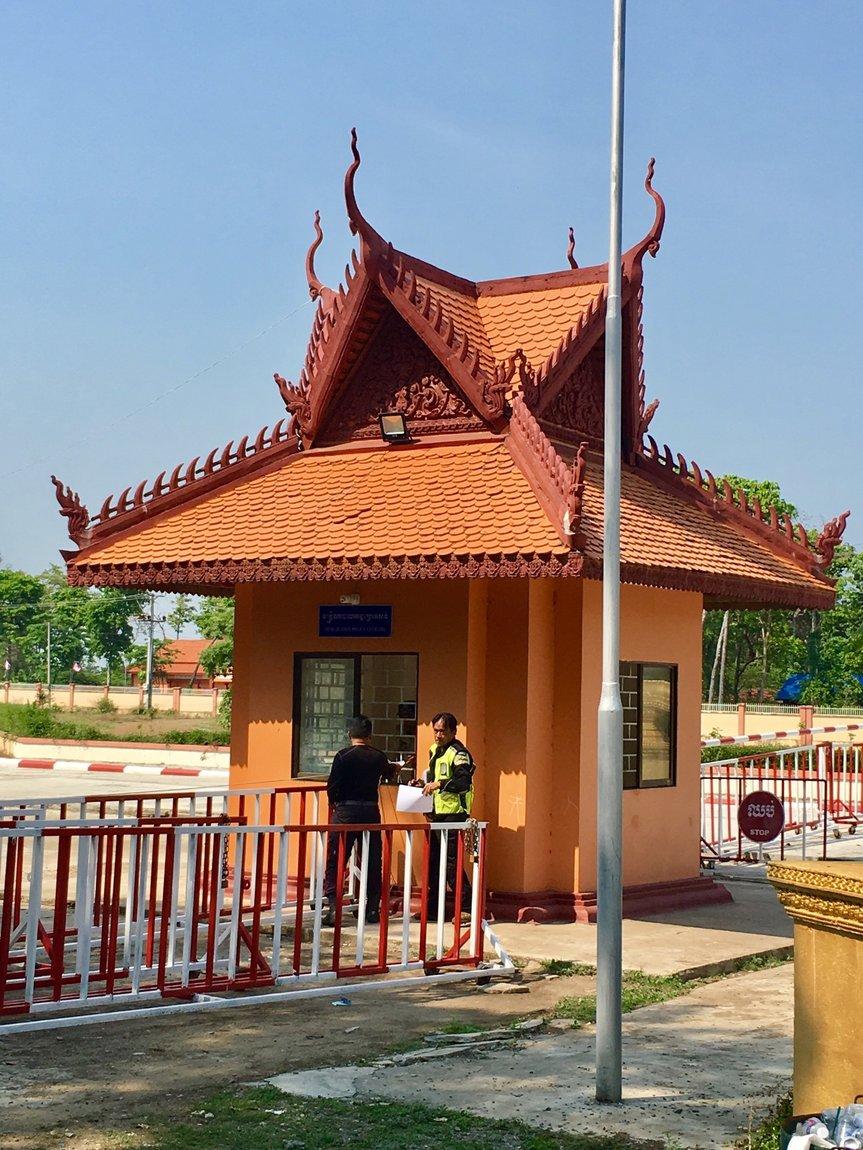 Need to clear the 1st gate. Register our bikes on the record book and pay a fee of USD1.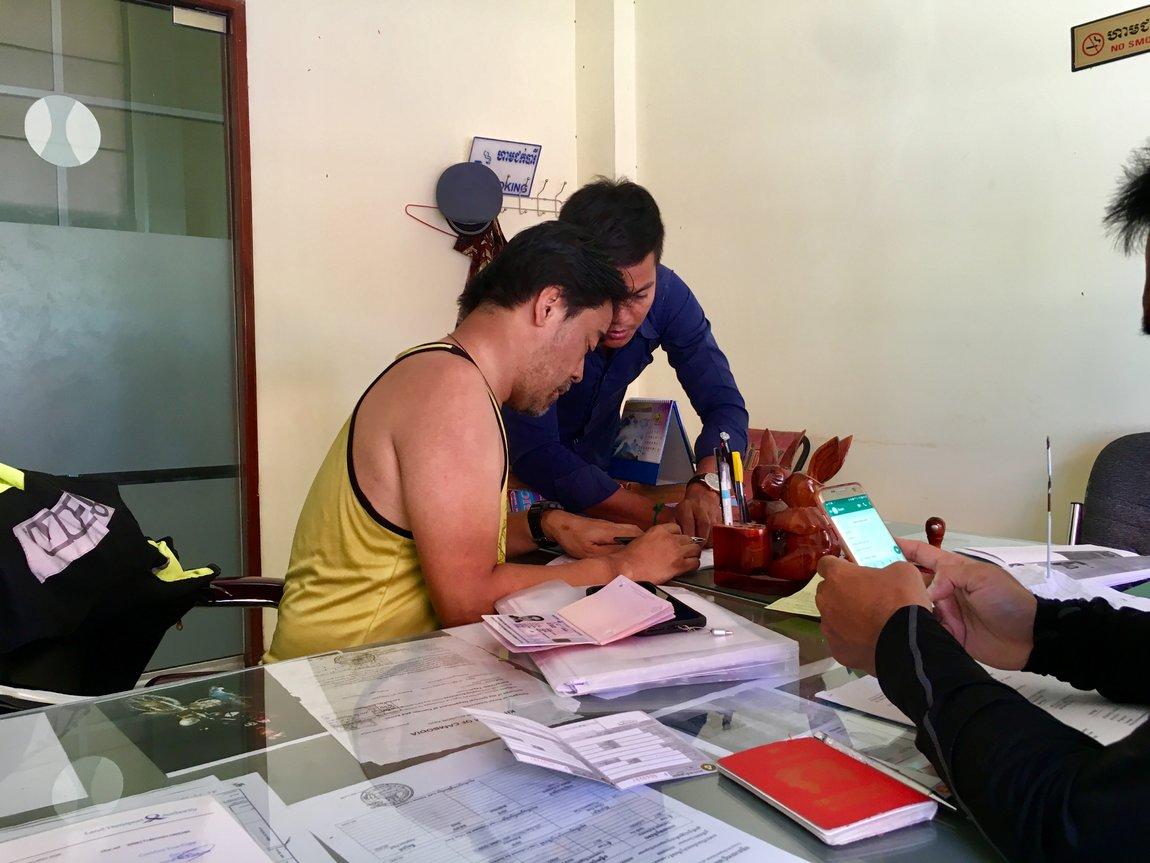 Settling our documents and papers for custom clearance.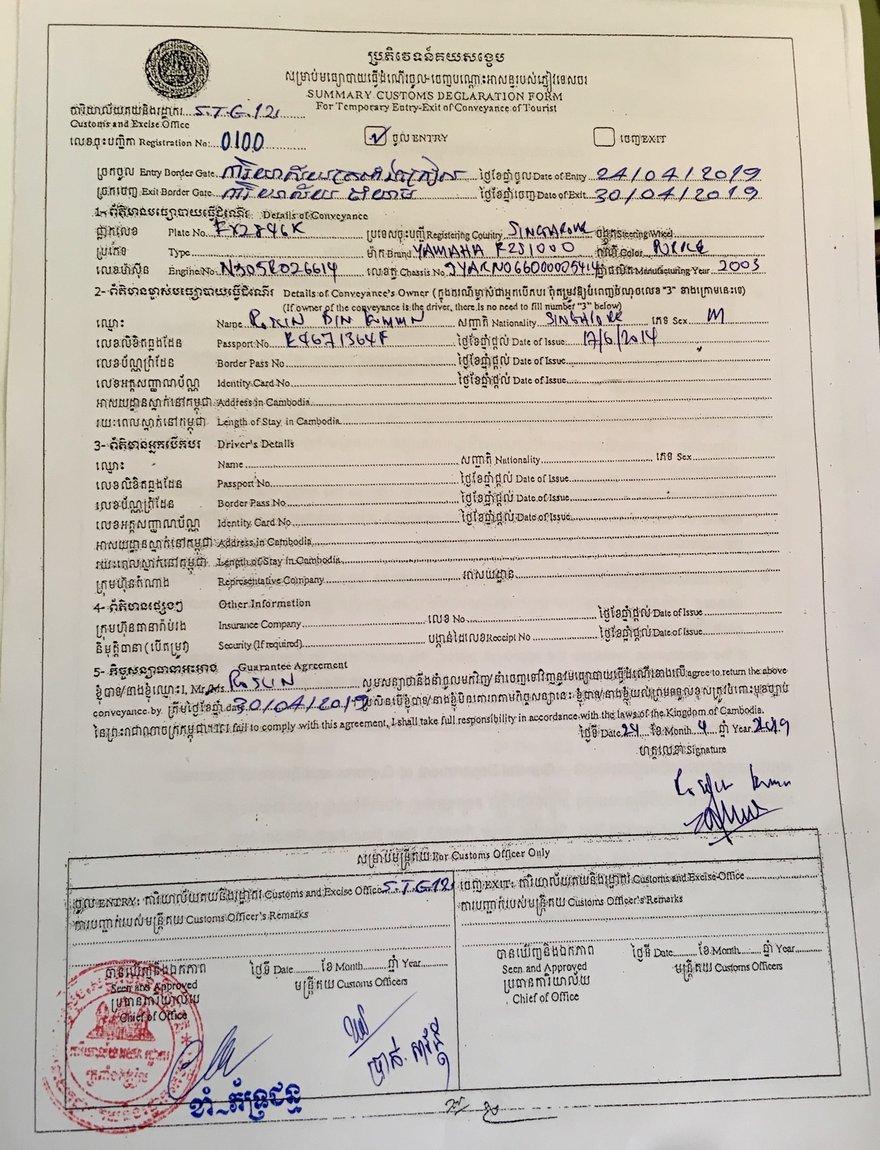 Customs declaration form for 1week in Cambodia at USD20.