After a good night sleep we headed off about 9 to Pai.
The main road down the front of Ang Khan was awesome. Great bends really steep good black stuff and great scenery. We were keen to get a few miles done so we didn't have many photo stops on this day. Travelled down the 1249 to the 107 on to Mae malai for a bank stop and a late breakfast. Then onto the 1095 and on to Pai.
Arrived in Pai about lunchtime so thats what we did. We both found it really hot and a bit similar to Chiang Mai so we decided to keep going.
I think it looks like a real party town for people a bit younger than me
Travelled on to Kiu Lom lookout and took a break there.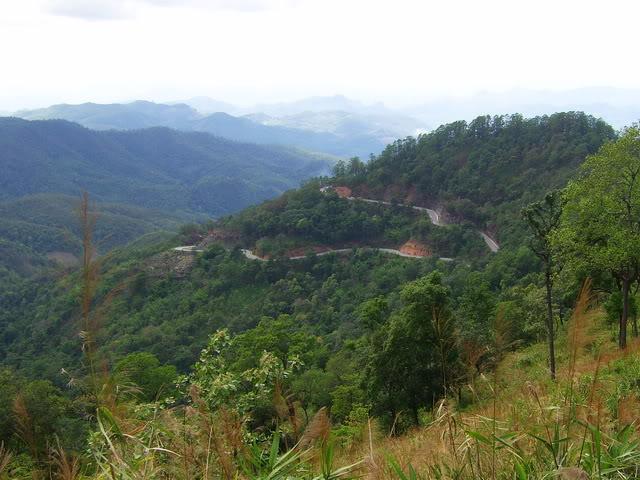 Back to some really special scenery and roads again.
After a break we headed off to Soppong and Mae Hong Son.
Some really nice roads on the way to Mae Hong Son.
There was showers around us all the way from the lookout and we finally got hit by a big storm about 6 kilometres out of MHS. We sheltered in a bus stop with some locals till it passed and then headed into MHS.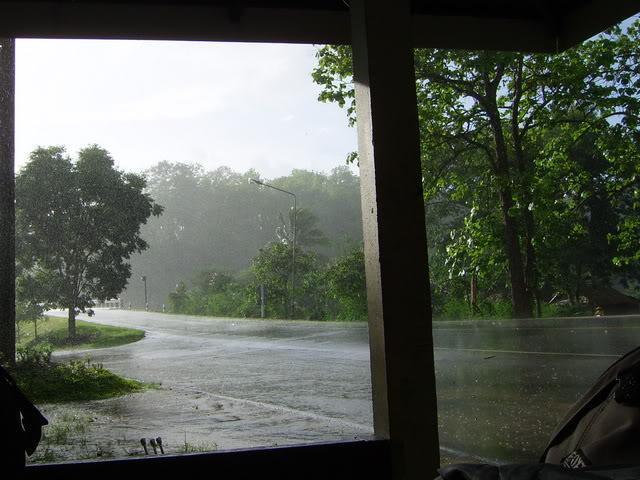 We arrived fairly late and rode around looking for somewhere nice at a resonable price without success we decided to lash out and stayed a night in the Mountain Inn. I was really keen for a long soak in a bath and the abacuss operater had been 4 days without a hair dryer. They had both for 1200 baht including brekky and a great bed as well.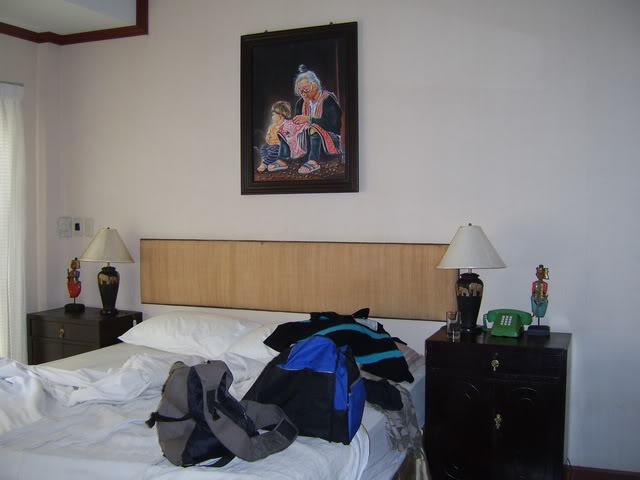 The next day after a really good sleep and breakfast (anything you like as long as its American brekky or Khao Thom) we looked around for another place to stay.Found a nice place on a Soi next to the lake.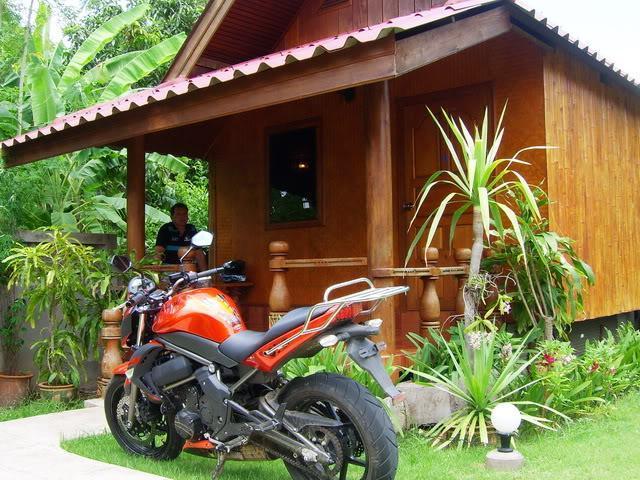 It looked a bit familiar and later when the nice lady who runs the place saw me with a GT map she spent a long time telling the missus all about the GT rider. Apparently he'd stayed there with his lady a couple of days earlier. And also how he had helped them a great deal setting up the place. So the GT rider doesn't only look after the bikers. It's a really nice place to stay great bed also. Jongkam House 500 baht per night. A bit further towards the east corner than what the map shows.
Had a nice easy day and I managed to get a few singhas in sitting out on the verandah watching the rain fall.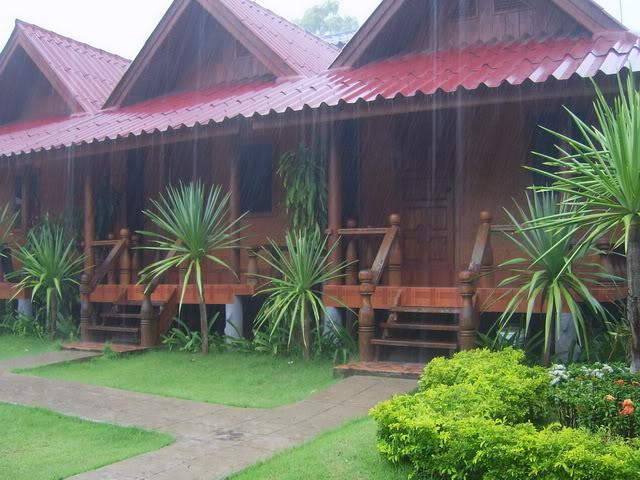 Headed off to Khun Yuam the next morning still on the 108. Another really nice road with great bends and scenery.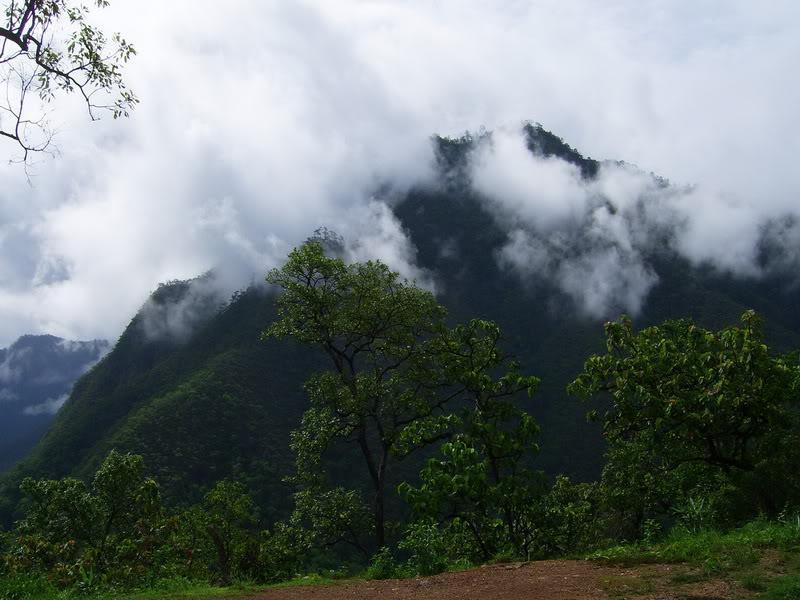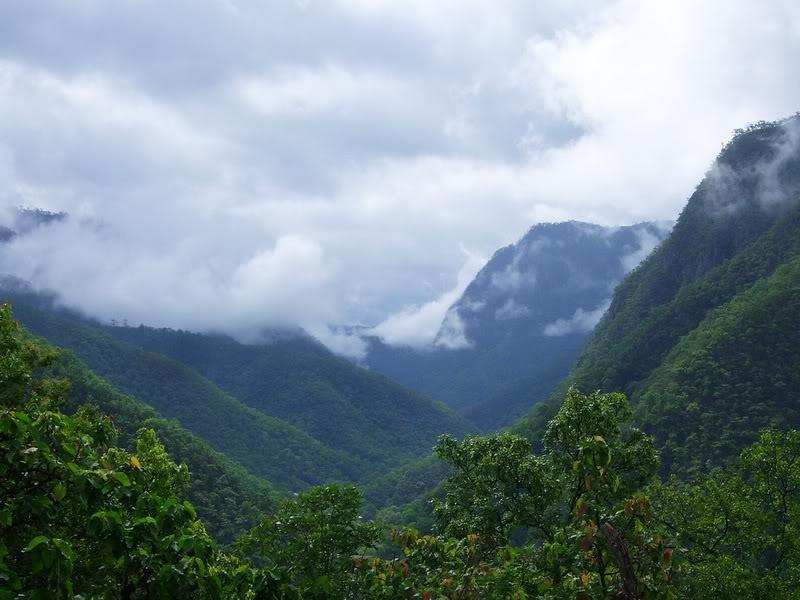 After a drink in Khun Yuam up the 1269 to Mae Chaem. This was another nice road. I think its mainly a road for locals. Not a great deal of through traffic.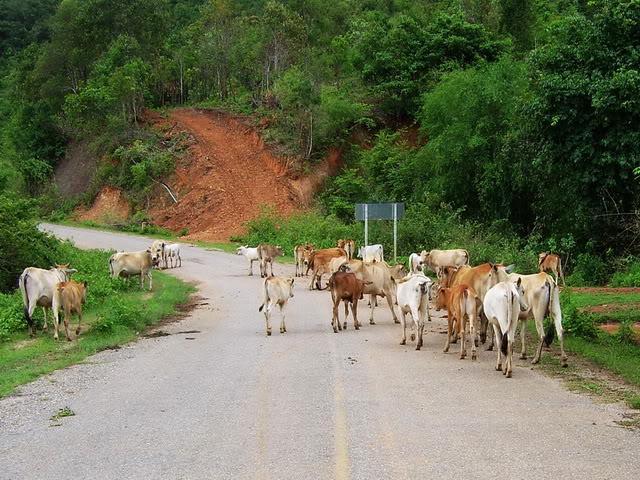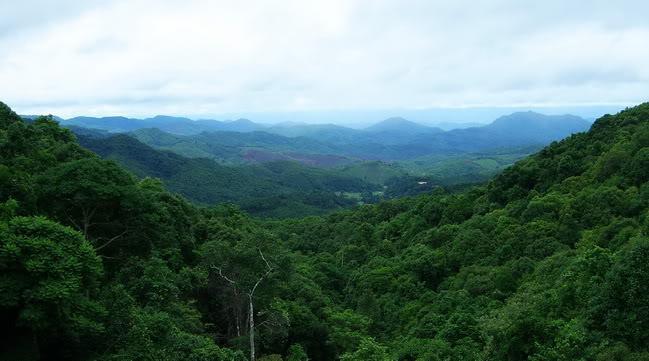 We passed a lot of animals and there had been a fair bit of rain recently
I think, the roads were covered in a lot of dirt from the deforrested hills.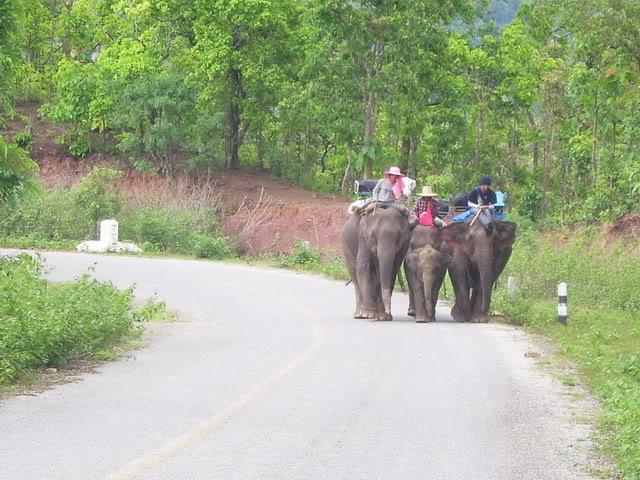 Had lunch in Mae Chem and on to Doi Inthanon.
Doi Inthanon was covered in cloud and my Teerak was beside herself
that she might get to actually go through a cloud. I told her she should come to Melbourne more often its like that dailly. :lol:
We arrived at the T intersection looked up the hill and then down to the main gate. I think they had something going on down there, there was a funny man waving his arms all over the place. I returned the favour as we drove past him when we left the park an hour later.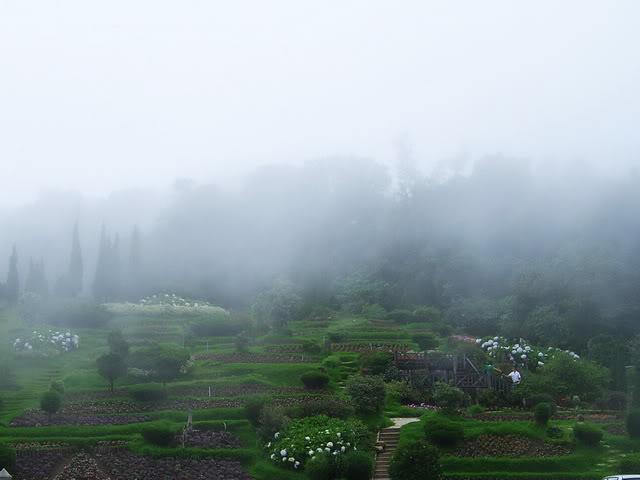 It was worth the trip just to see the joy on my wifes face at the Royal monuments when one cloud after another passed over us.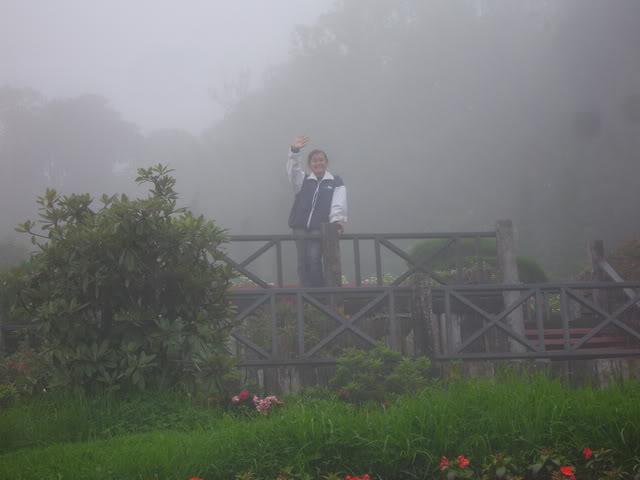 A run up the hill to the top for a couple of pics and then off home.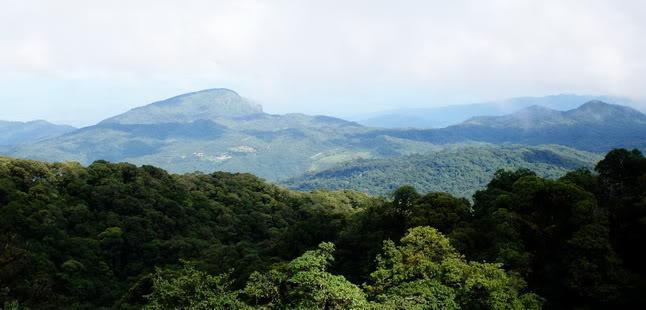 A really great trip which I hope I can repeat often.
And a special thenks to my great pillion . Her balance on a bike is amazing.
BJ