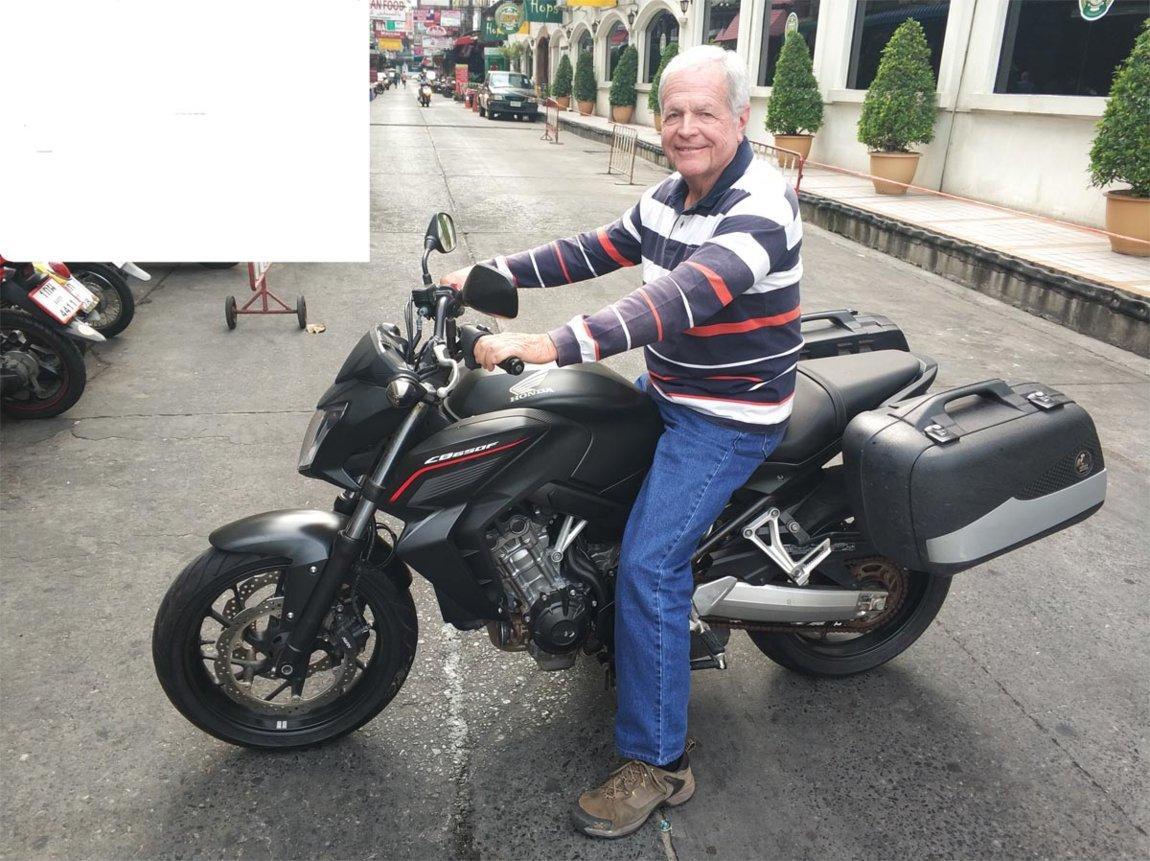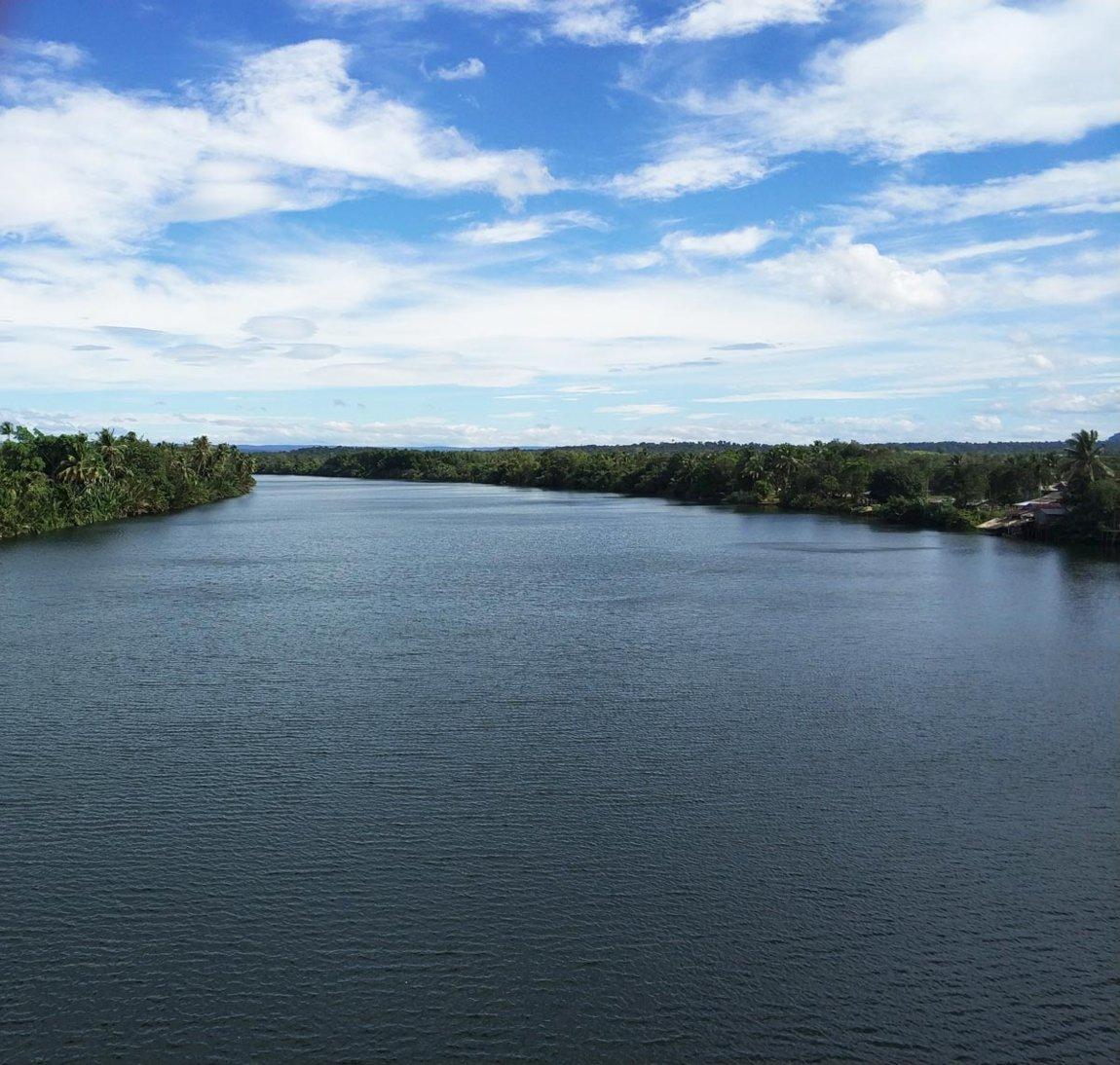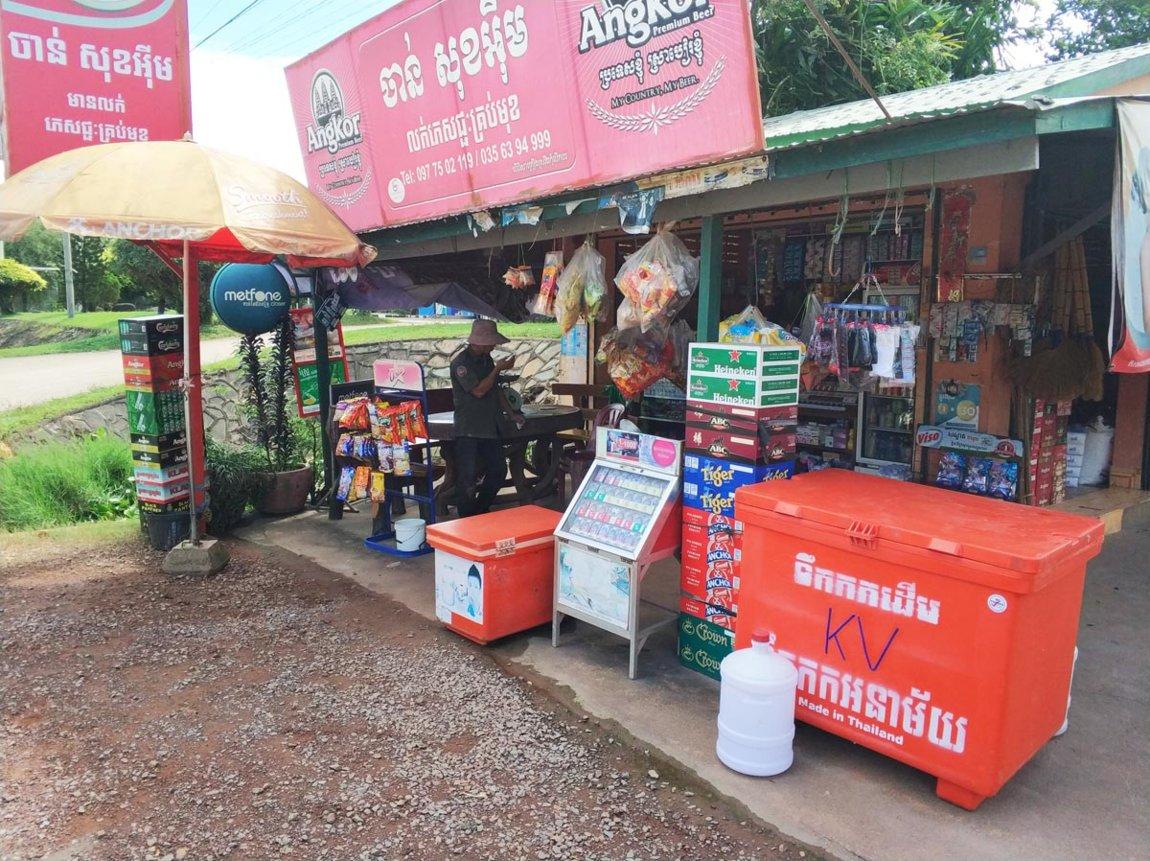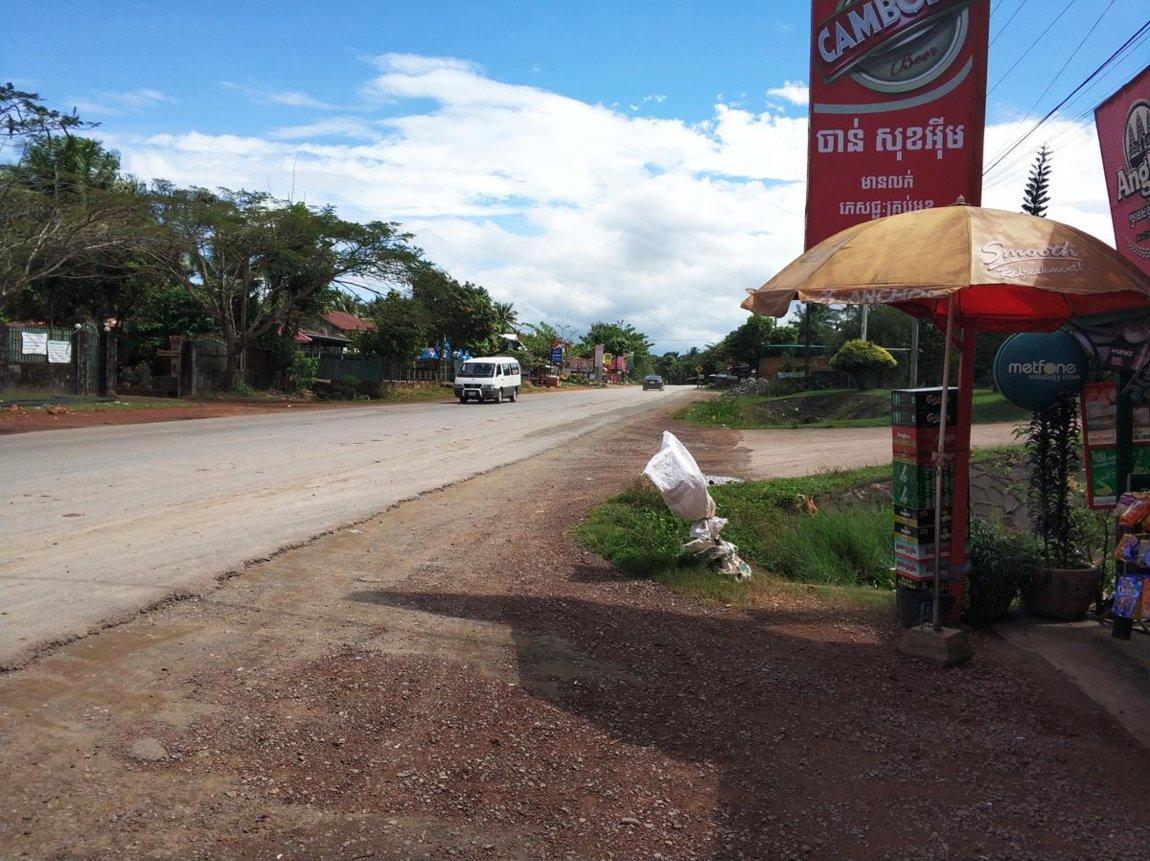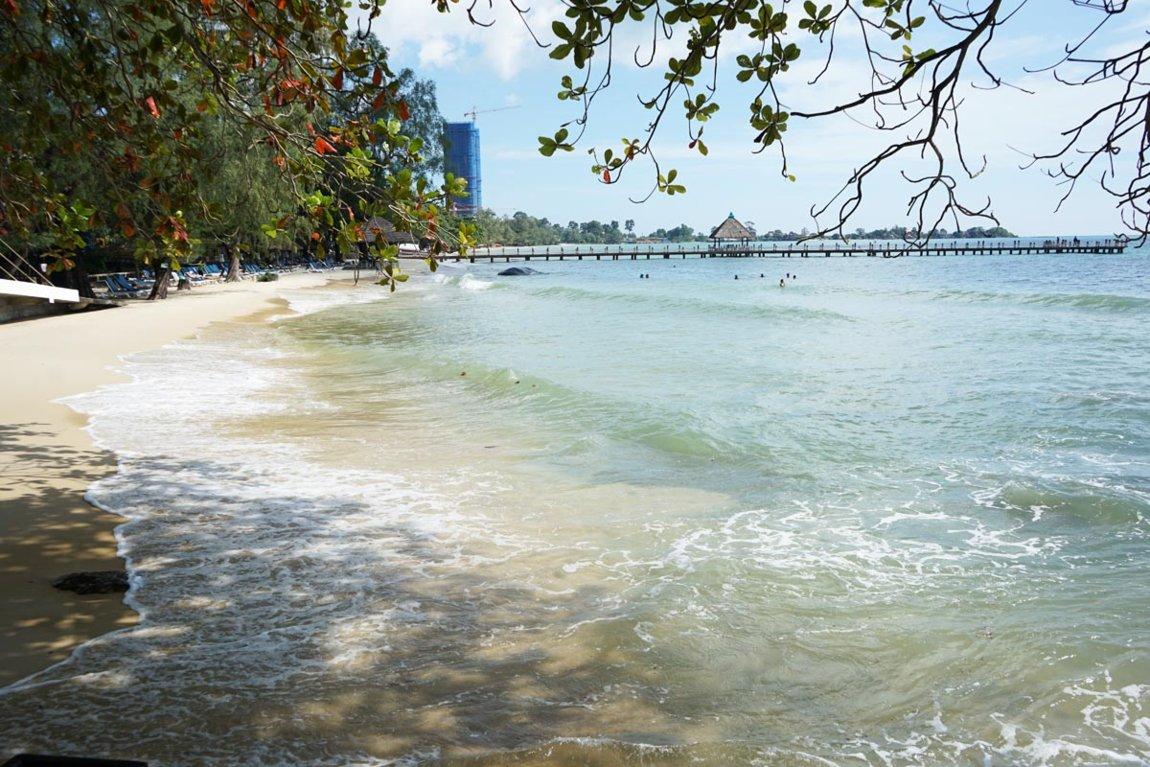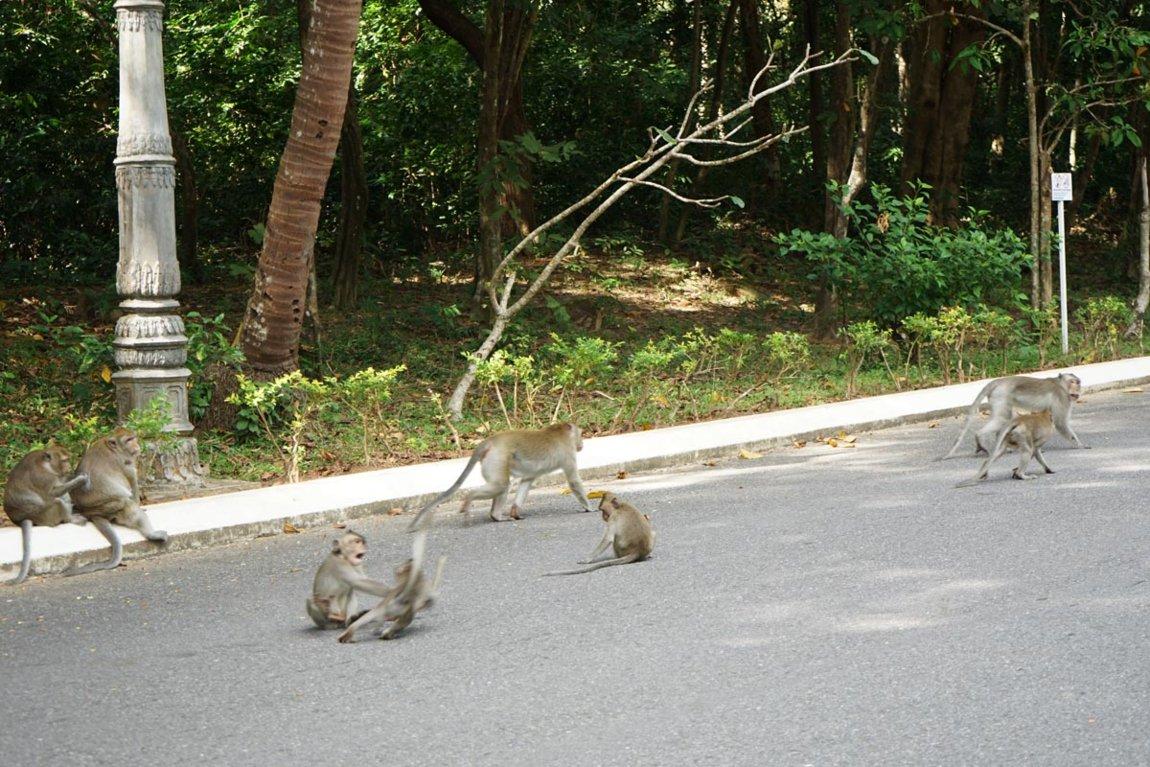 I have friends that live in Sihanoukville so I make the trip down there usually two or three times a year. It's usually a relatively easy trip, from my condo to the hotel in Sihanoukville is 600 kilometers and it usually takes me about ten hours to make the trip. Sometimes I go straight through and other times I stop in Koh Kong or Trat and make it a two day trip. My bike is a Honda CB650F with Hepco and Becker panniers.
It's easy to get your bike through Thai and Cambodia customs, here are the steps that I go through each trip. First when you get to Thai immigration go to the Thailand exit station and check yourself out of Thailand. Then go across the street to the enter Thai immigration station and go to agent number 5. Hand her your passport and green book, she will write them down in something and send you to exit station 2 where you will sign some big book and they will give you two copies of documents, one for exiting Thailand and you turn the other one back in when you enter. After that is complete, go across the road again to Thailand customs where you will once again present your green book and passport and they will give you another form. Keep this form with you and be sure and turn it in when you return through immigration coming back into Thailand, it is a 10,000 baht fine if you forget to turn it in!
Now you are done with Thailand immigration and customs. Take your bike across the border and park in front of Cambodia immigration and a tout will come up to you and want to fill out your form and get in line for you and charge you 100 baht. I always pay the 100 baht. After you get your Cambodia visa Cambodia customs is right across the street. Usually they wave you through with no documents but sometimes they will give you a customs form. In my dozen or so trips only once have they given me this form. Also I get the Cambodia E-Visa online, that saves a little time but it's not necessary.
After you do all this you are good to go, hop on your bike and you have one last stop at a checkpoint about five kilometers from immigration. This whole process usually takes me about forty-five minutes to an hour. There are 28 stop lights from my condo in Pattaya to the Thai border at Koh Kong and you know Thailand stop lights, it seems that you have to wait forever. After you reach the border, there are no stoplights from the Cambodia border to Sihanoukville and the road is in good shape and paved most of the way.
Here are a few photos I took on the trip. The first one is of me starting out in Pattaya, 2 is the view from a bridge over a river in Cambodia, 3 is a small shop where I stop for a break and 4 is the road in front of the shop. The last ones are of the monkeys and beach around the hotel where I stayed. All in all it's a fun trip, all of the extra things that you need are a switch to turn off your headlight during the day or some tape and something to cover the headlight. That's it.
Last edited by a moderator: