Phonsavan to Luang Prabang on the dirt.
GPS Track Recorded by:- Moto-Rex. December 2012
https://www.dropbox.com/s/yf1sgu08knhmmym/7%20Phonsavan-Luang%20Phabang%2020121207.gpx?dl=0
This is one of a few dirt tracks between Phonsavon and Luang Prabang.
This you head west out of Phonsavan along hwy7, then turn north on to a dirt track near Nong Tang.
About 10kms in the track becomes very steep, with deep ruts, and many landslides to ride over. Carry plenty of water.
I would say that the section between Nong Tang and the river crossing would be impossible to do if it rained. Even in the dry, it's a tricky ride.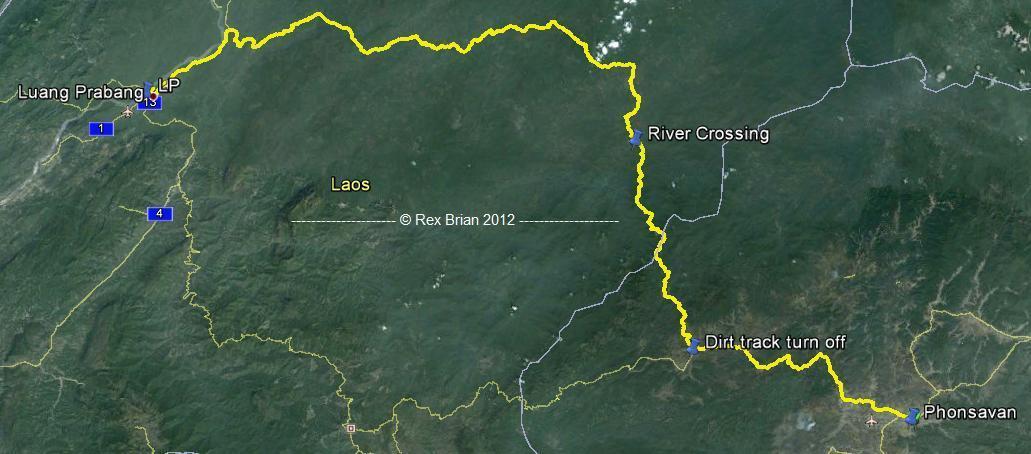 As you can see it was like a roller coaster.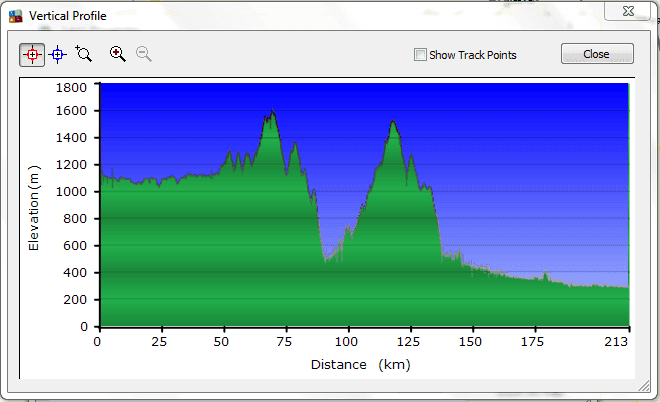 More below.
https://www.gt-rider.com/thailand-motorcycle-forum/showthread.php/37920-Holy-Moses-An-Adventurous-motorcycle-ride-in-Laos
https://www.gt-rider.com/thailand-motorcycle-forum/showthread.php/37669-Northern-Laos-December-2012-(Moto-Rex-amp-BrianBKK)