0
Staff member
Subscribed
Jan 16, 2003
14,193
5,163
113
69
Just when I thought I'd seen everything in Thailand. Popped down to my local post office to check on my mail box & loh & behold there was a motorcycle on the mail room floor, all stamped up ready to be posted off somewhere.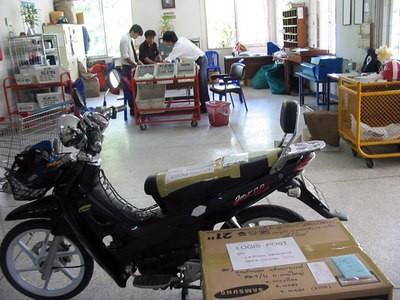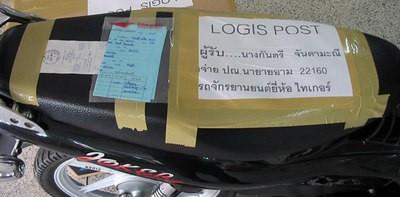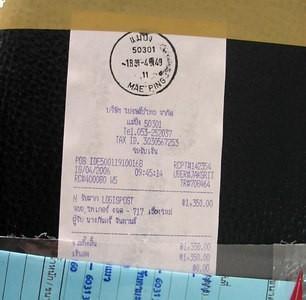 So next time you want to go somewhere on a long trip, but don't have enough time, post your bike off in advance under the new "Logis Post" system & pick it up later on from wherever you want to start your trip?
This country is unbelievable & I love it.
Davidfl
Keep The Power On