0
Staff member
Subscribed
Jan 16, 2003
14,187
5,158
113
69
R1095 PAI - SOPPONG
Just back from a night in Pai (2nd Dec) & 1 night in Soppong (3rd Dec).
There appears to be a bit confusion about the condition of R1095 from Pai – Soppong, re how bad / good it is after the flood damage & current road repairs.
Can or can't you do it on a road bike?
Well the answer is yes, it is not that bad.
BUT
If you're not an experienced rider then you might find it "not easy" in a few places, but it aint really difficult, just a bit slippery in a few places for a few hundred metres.
1. There are 3 bridges out between Pai & Soppong, but Bailey bridges are in place & not a problem.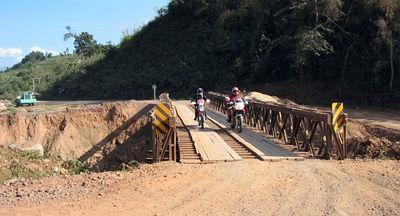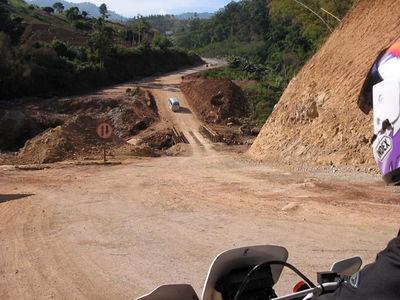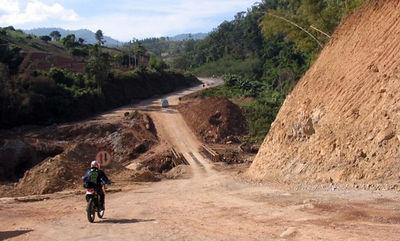 2. There is lots of road re surfacing & repairs on the Pai side of mountain crossing.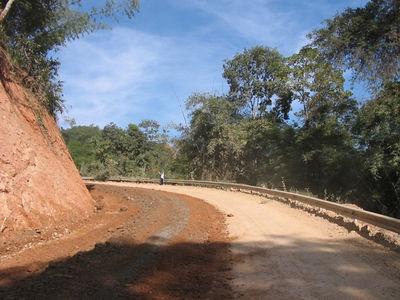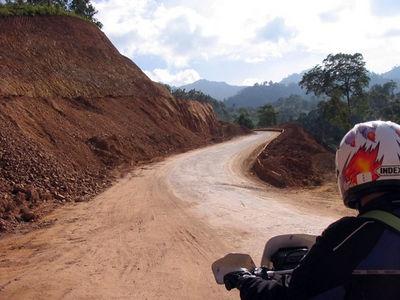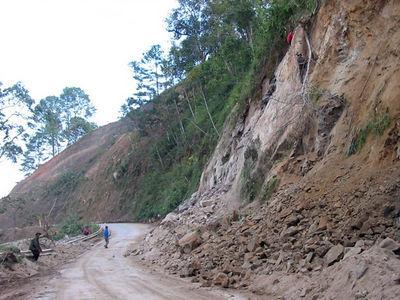 These are ok, heading west towards Soppong. Bt if your not an experienced rider you might find it "a bit not easy" going east & DOWN towards Pai. Also if the road's wet from the water truck then it will be nice & greasy to make it a bit tricky at times. I certainly had the back wheel of the Africa Twin slipping & spinning going up with happy go-lucky singer girlfriend on the back.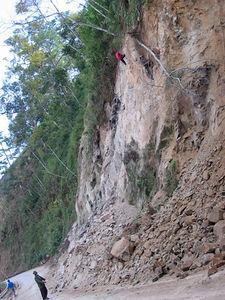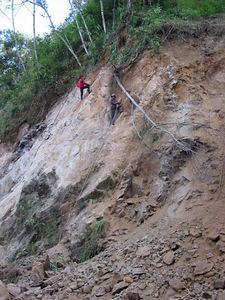 Love the pics above the of local road construction crew, picking out rocks from up the slope. On the return they were still tied up there, but with a jack hammer! It was tempting to hang around & see if there was going to be an accident, but time was not on our side.
3. Depending on your experience, the road works that are gravelly / stony / sometimes wet from the water truck could be "not easy" if your a novice, or, on a road bike bald tyres & poor brakes (watch out CB400 super four riders with 16 inch wheels?)
How the rest of the MHS loop is don't know, so if anyone has done the full MHS loop please report in with some info.
In Soppong we stayed at Burt & Joy's Soppong River Inn & were amazed at the change in the stream & narrow canyon than runs by their place. Take a look at the pixs below & you will see that it is not such a narrow canyon now, but one that has been considerably widened.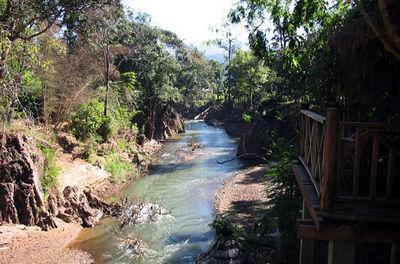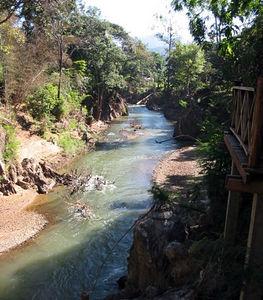 The water had almost been up to the level on the sun deck pictured on the right!
Last but not least, the weather is perfect for riding & panoramic scenic views at this time of the year.
Below are pix from the Pangmapha lookout between Pangmapha & Nam Khong.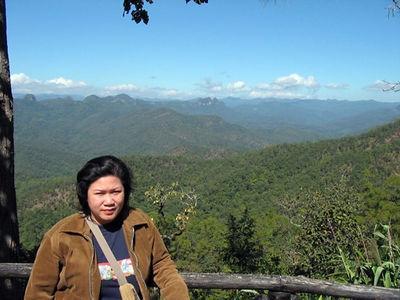 That's the happy go-lucky girlfriend singer above. (I think she drank too many beers the night before with Joy!)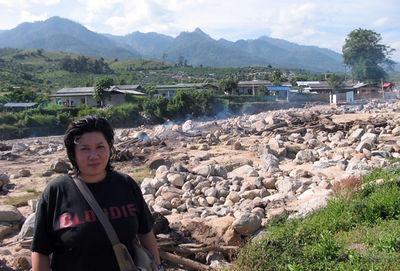 Above: the flood leftovers in the "small" stream from Nam Hu, just out of Pai. When you see this it's easy to understand how it must have been such a devastating flash flood!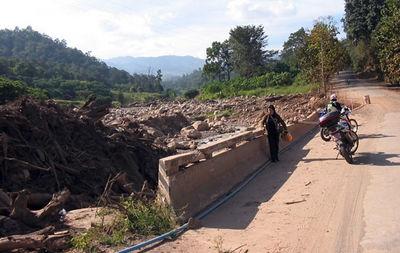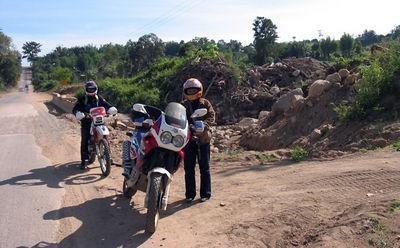 Above: on R1095 between Pai & Soppong, an intact bridge that survived.
Davidfl
Keep The Power On