Sep 19, 2006
2,286
272
83
Some of You Locals may have Noticed the Large Police Presence around Chiang Mai the last Couple of Days. It was due to a Visit by the Kings Grand Daughter. Turns out She likes action and had Requested a Visit to the X-Centre so We had Relatively Short Notice until She turned up Yesterday Afternoon. Her Entourage decided to Do The Off Road Buggy then They had a go at the New Drift-Karts and finishing the Evening off with a Meal before everyone departed. We have hosted previous Visits for Members of the Royal Family but this is the first by this Princess.
Here is a Picture of Myself, Long and Our Children with.
HRH Grand Princess Adityadhornkitikhun.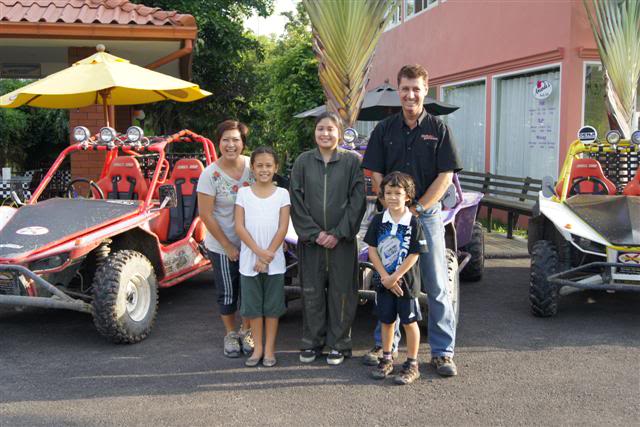 This Young Princess can Really Drive and took Our Big 1500cc Off Roader on a 1 Hour Trip onto the Jungle Trails No Problem!
The Princess was accompanied By Her Brother Khun Jet, Here is a Picture of Khun Jet with Long.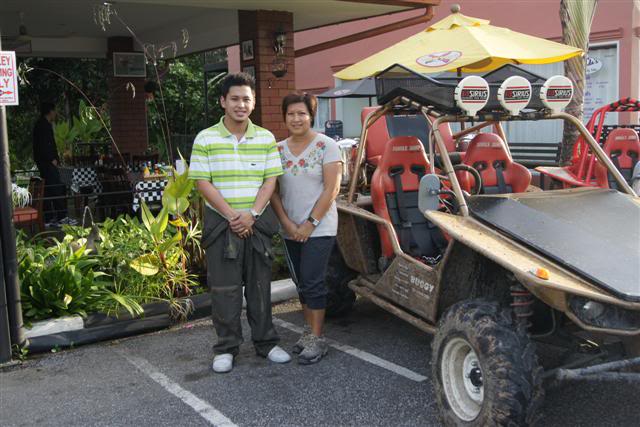 I was having a talk to them and it turns out their Father has about 40 Harley Davidsons in His Collection in Bangkok so naturally they had to take a Look at the New Fat Bob!
Some other Interesting People accompanying them were "Pond" who just happens to be the "Thai Enduro Champion" Also along for the Ride was one of The Main Organisers of the Asian Enduro Championship Races in Thailand. They Rode Our KLX 140 through the Trails following the Grand Princess.
Here they are with Myself, Long & Khun Jet.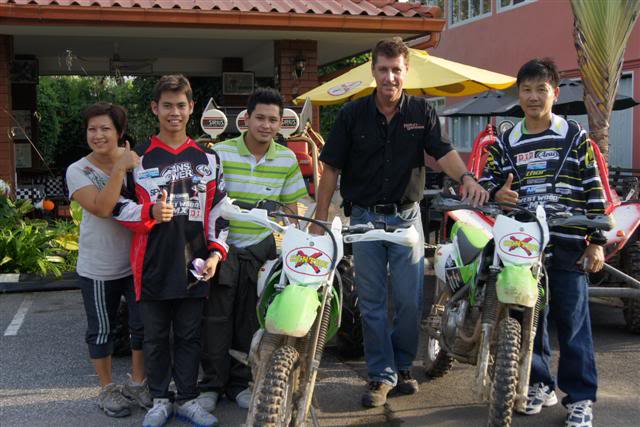 The Enduro Organiser informs Me that they will be back here in Chiang Mai very soon as they are Planing another Enduro in this area, I will keep you posted something to look forward to! All in All a Great Day was had by all.