Administrator
Staff member
Jan 16, 2003
12,333
2,719
113
67
This weekend in Sadao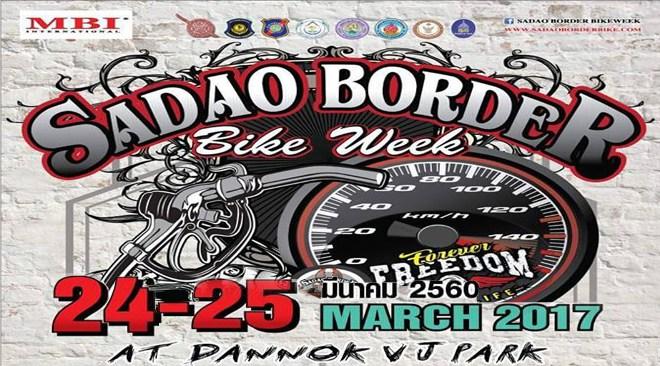 24 March 2017 – 25 March 2017
The 7th Sadao Border Bikeweek 2017.
Organised by the metropolitan district office in association with Bourne rider bike club, the Border Bikeweek is arranged to promote cross-border tourism at the checkpoint linking Sadao district in Songkhla province of Thailand and the Bukit Kayu Hitam of Malaysia.
During the two-day event, there will be many fun activities including a showcase of big bikes from various bike clubs in Thailand. There will also be booths selling motorbike clothing and products and on-stage concerts and performances from several leading artists.
Entry tickets cost 500 baht each and are valid for both days of the event. Included in the price are souvenir T-shirts and food coupons.