After hearing me rave about my D-Tracker, my friend Bjorn decided to rent one for a day and we headed out to Samoeng with my GT-Rider Mae Hong Son Loop map to do some exploring.
Our route was convoluted: 1269-5032-4029-unnamed road 1-6033-unnamed road 2-1096 and home. Much of this ground has been covered in recent reports by Ally and Captain Slash, so I'll focus on the 4029 & the first unnamed road.
The turnoff to the 4029 is well-marked.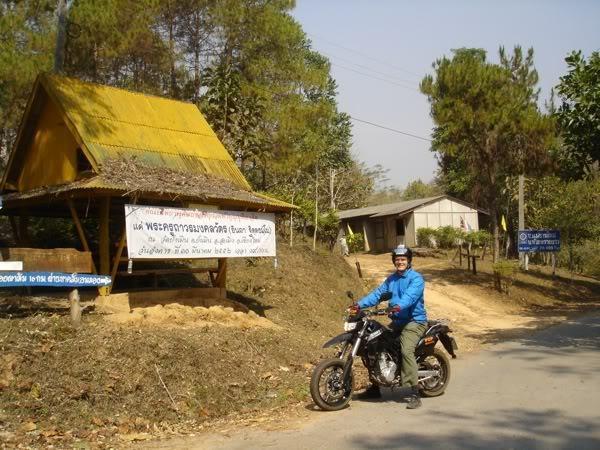 The first few km are paved, then it changes to dirt, with slow moving local traffic.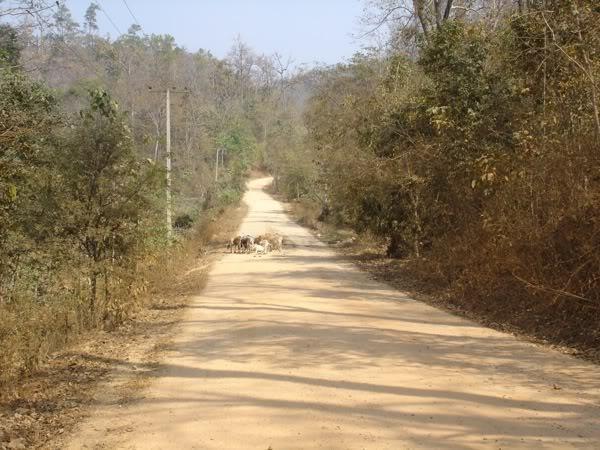 Soon it's paved again, and at Ban Om Long we reached this intersection and turned left, staying on the 4029.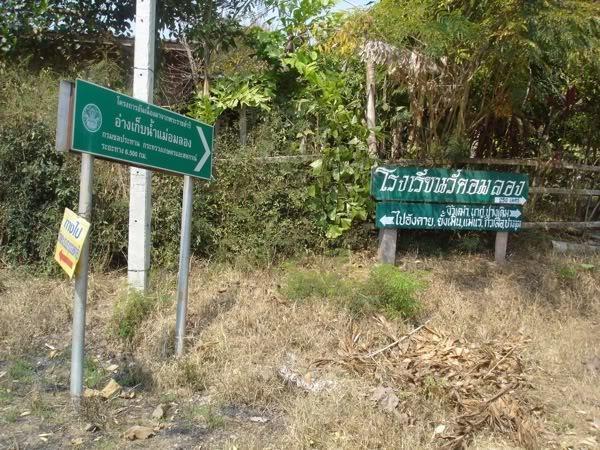 It's a beautiful road, paved but with a few rough patches.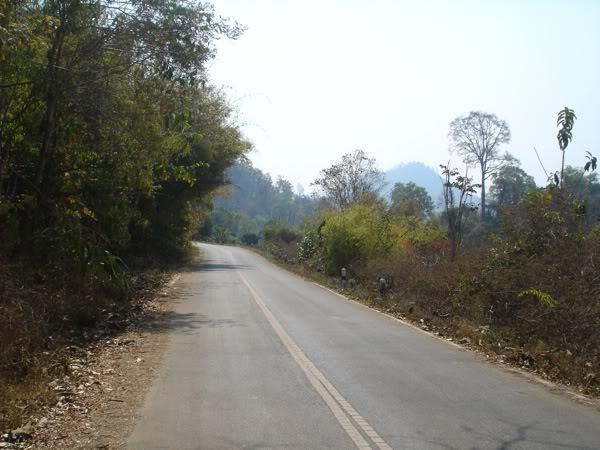 We went as far as Yang Moen and then turned back. Near Ang Khai we spotted this sign, promising a cave at 800m, a waterfall at 1000m and a shrine(?) at 2060m. Why not?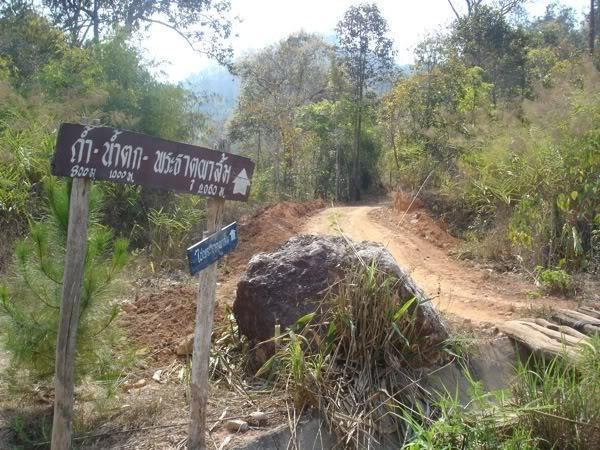 Only about 200m in we came across this gate, and were pondering what to do when a pickup came from the other direction & they began dismantling it.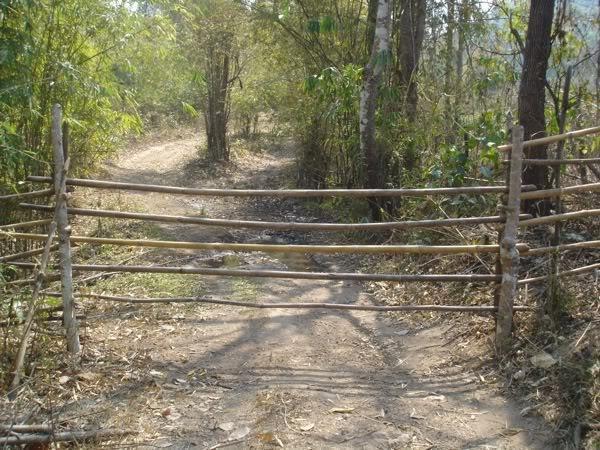 We pressed on.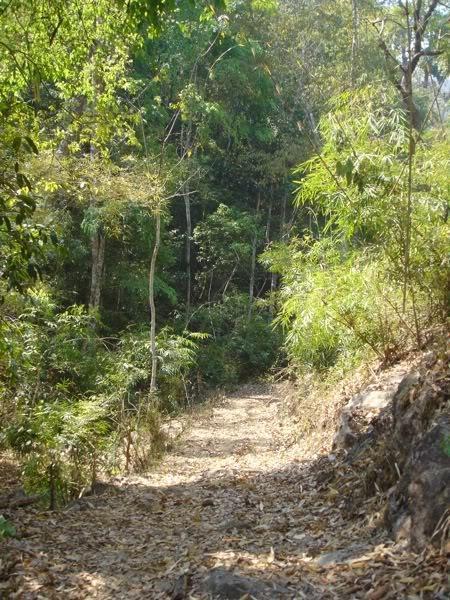 The D-Tracker refused to cross this stream bed so I had to do it on foot.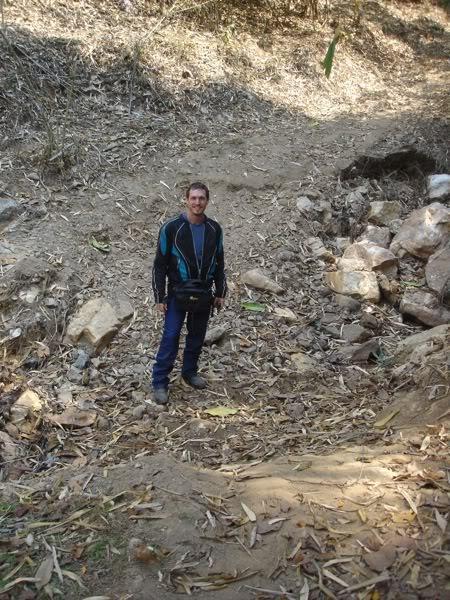 (kidding)
About 2km in there was no sign of a cave, waterfall or shrine, and the road became one with a stream. So again we backtracked. It was a nice little excursion though, giving me and the D-Tracker a chance to get to know each others' capabilities a little better.
Back to the intersection at Om Long, this time we took the other turn onto a road that is marked but unnamed on the map. The lower stretches were nice but a little dusty.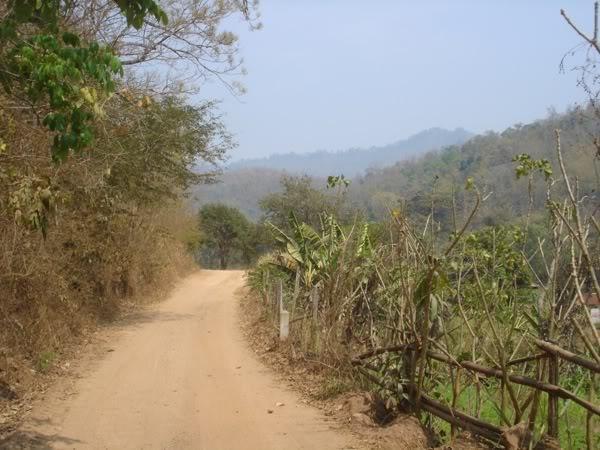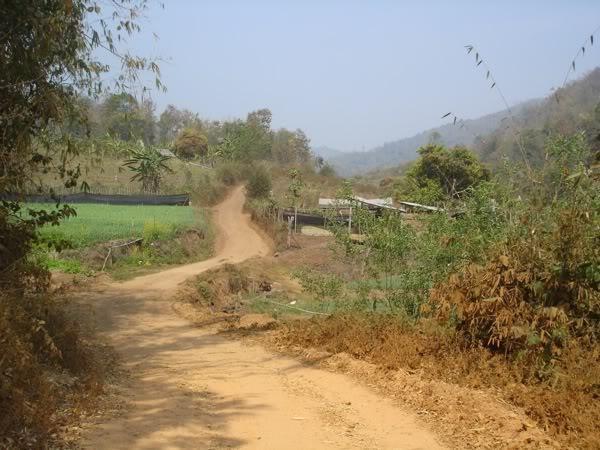 We stopped briefly at a small reservoir on the way in.
The upper stretches of the road were awesome! Tightly packed dirt through a beautiful forest.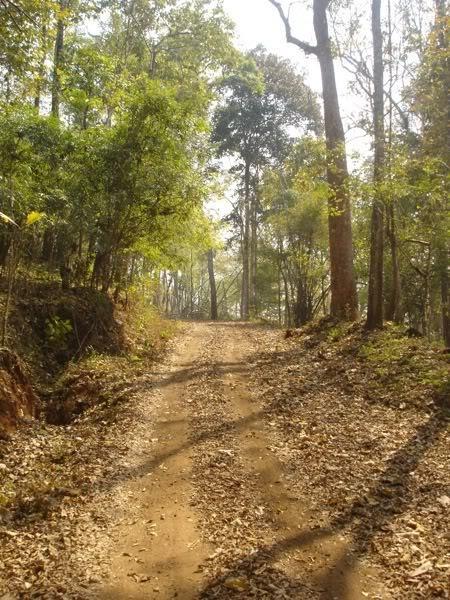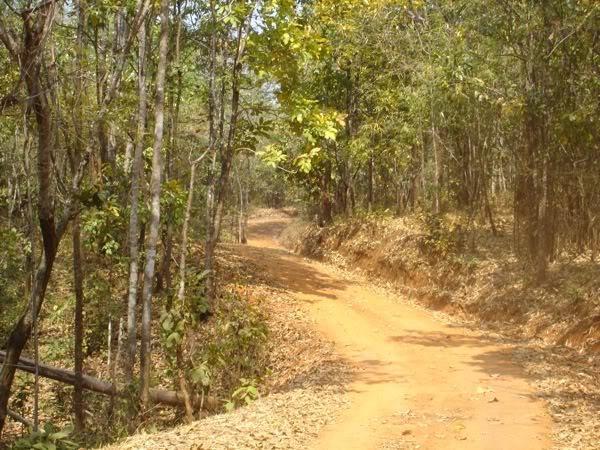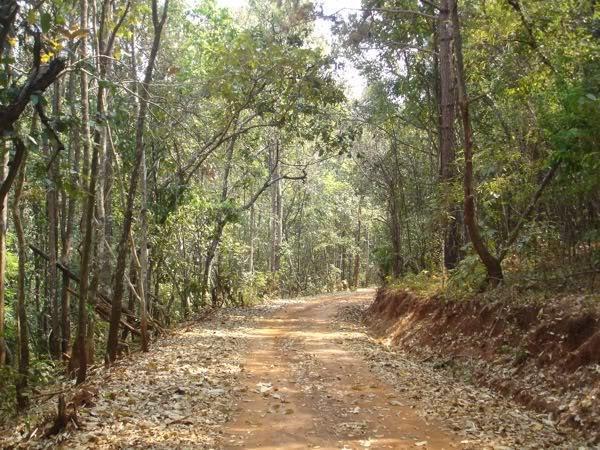 I could ride this kind of road forever, or at least until my ass was destroyed by the D-Tracker's seat! After maybe 15km we hit the 6033, where we turned left, then followed it until Ban Pok. At the temple there we turned left onto the unnamed road that leads to Pong Khrai & the 1096 just above Pong Yang. By this time I was too much in the zone to stop for pics, but I highly recommend this road as a route from the Samoeng area back to Mae Rim. The winding dirt road goes through a thick forest that even now is still lush and green.
As usual, there were lots of side roads we didn't take, much more exploring to be done around there. And I'm still enjoying my bike more with every ride, though I've decided that a new seat and new tires with more tread can't wait much longer.