Seven hours for 13 kms record
Starting at Doi Kham just behind the Royal Flora at 11 am. As our plan was to explore new off-road tracks we turned right just at the sign of Wat Mae Prig. This little offroad part looked very similar to the one from Samoeng to Doi Pui. After few km's the road ended and there was a sign of the Chiang Mai Night Safari and something written in Thai underneath. There was no connection, so we turned around and found a nice uphill track there. The surface was nice and the traction good. We met some local people on Honda Dreams coming down the hill. We didn't stop because it was to steep. Then we arrived on a platform. From there one has great view over Chiang Mai. We continued uphill not sure where the track would lead us to.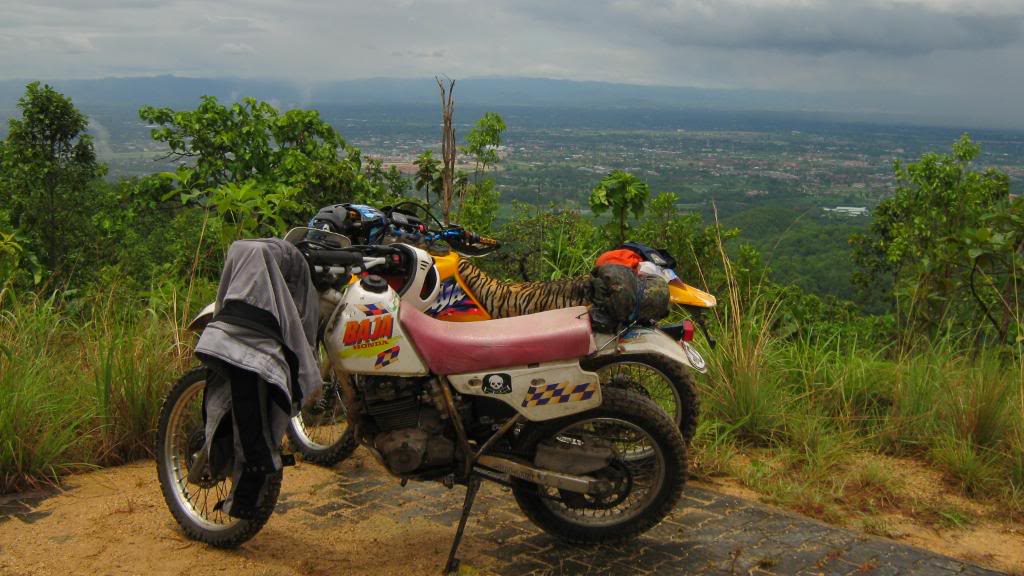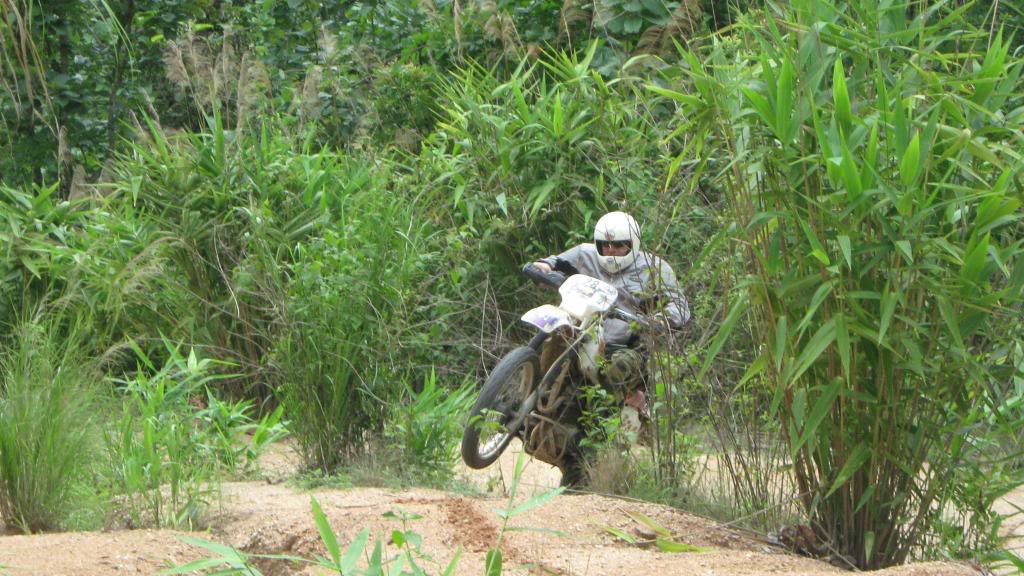 Then the track was getting too steep for our XR's and the rain was not far either. So we turned left in the middle of the jungle and tried to work our way around the mountain in diagonal manner. Then we met another local guy and he told us we were near to Phuping Palace and that there would be a small trail leading up to there. We tried to follow his instructions, but now it started raining cats and dogs.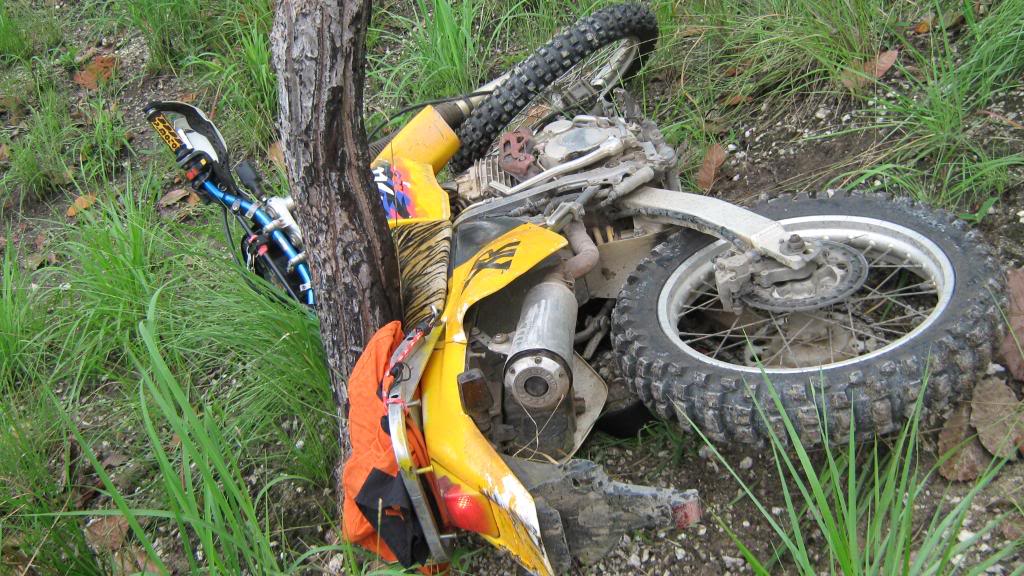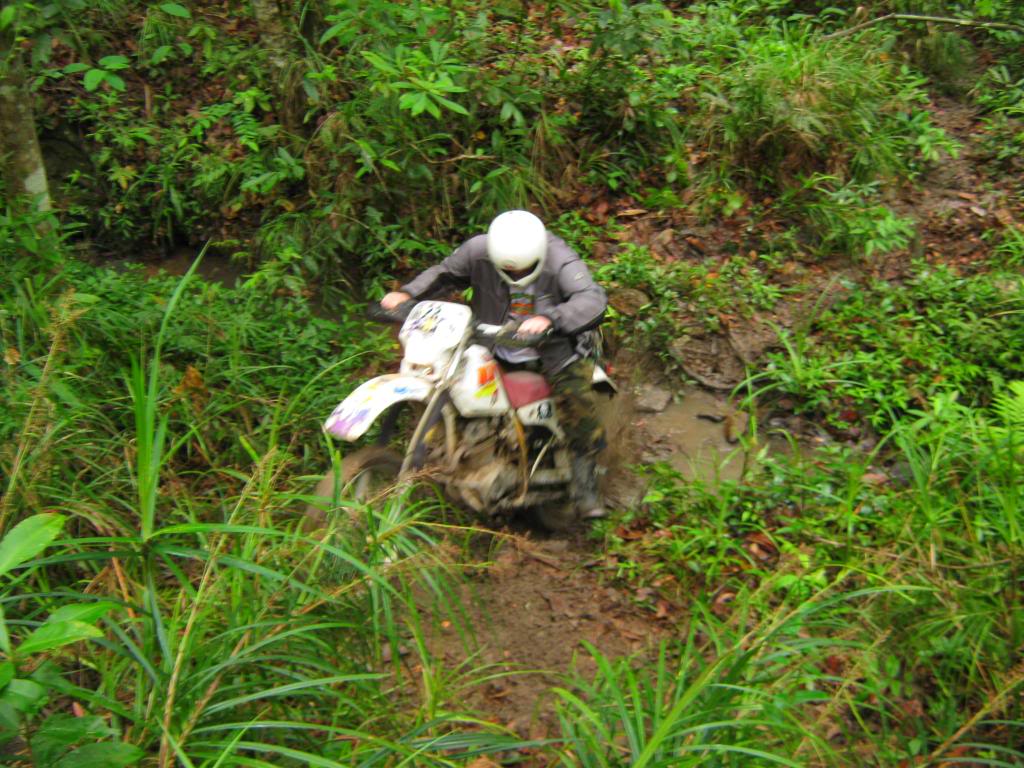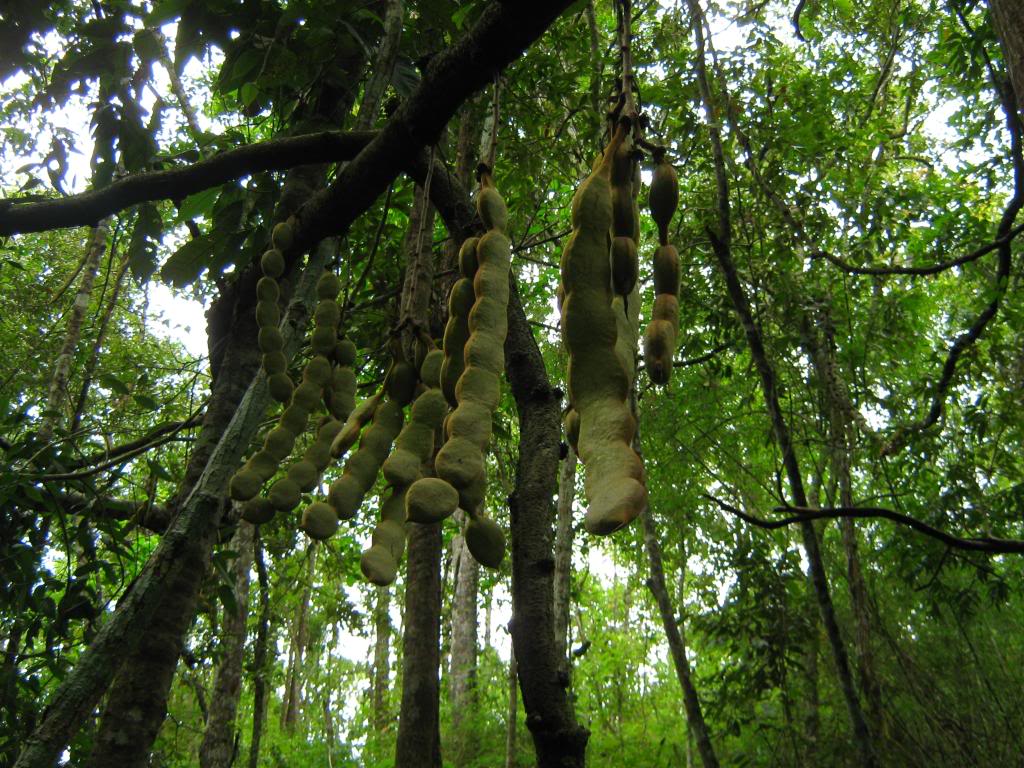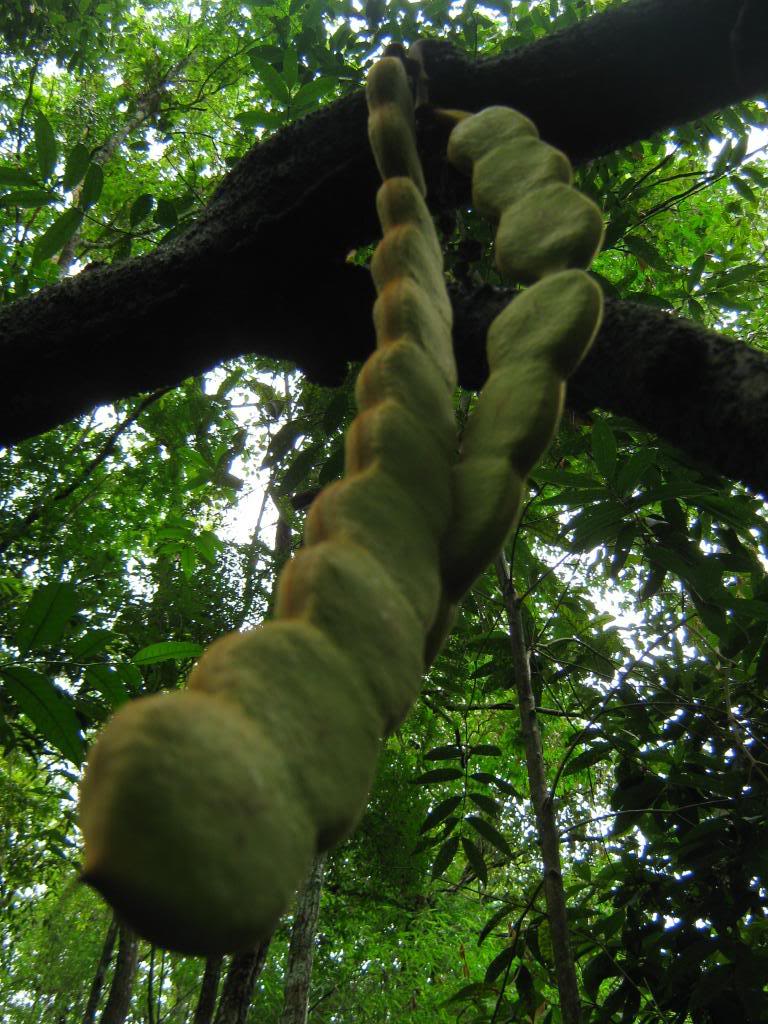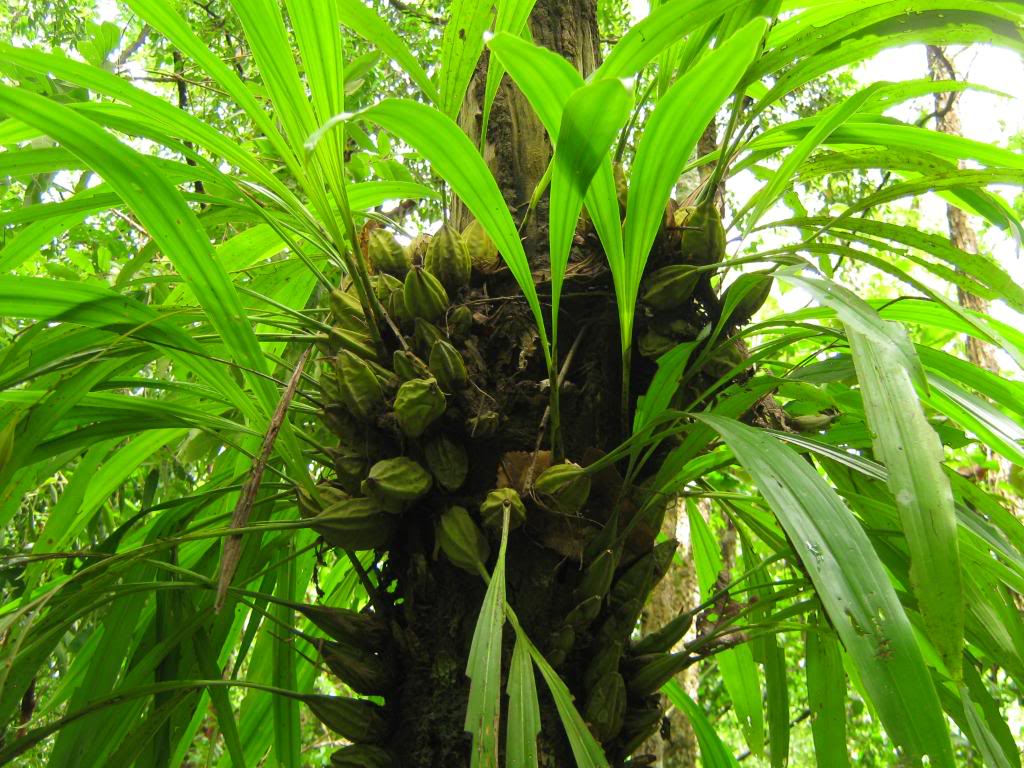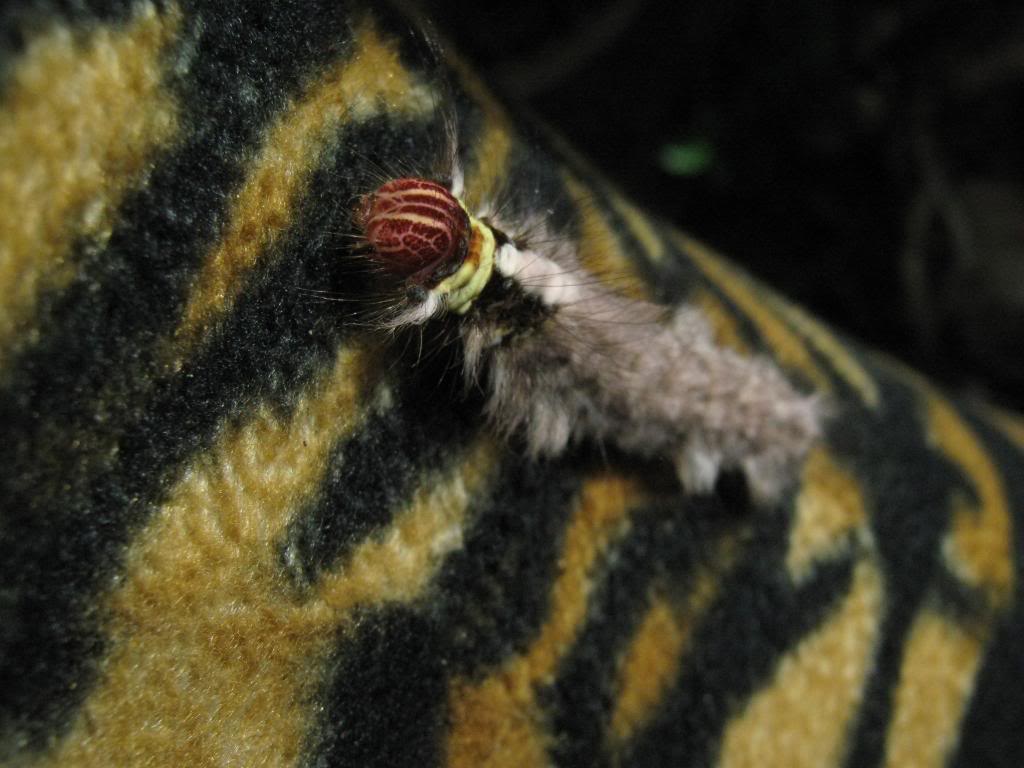 Now it was very difficult to get a grip, even with my brand-new Motocross tires. I've never been on more slippery surface then that and I know the rainy season and most offroad tracks around here. This was just too much. George had even more trouble, with his worn off tire. I couldn't believe it – it was already close to 3 pm and we still weren't near anything. After trying again and again to find a connection we decided to turn around at 4 in the afternoon. The heavy rain and the fact that we got almost no traction made us do so.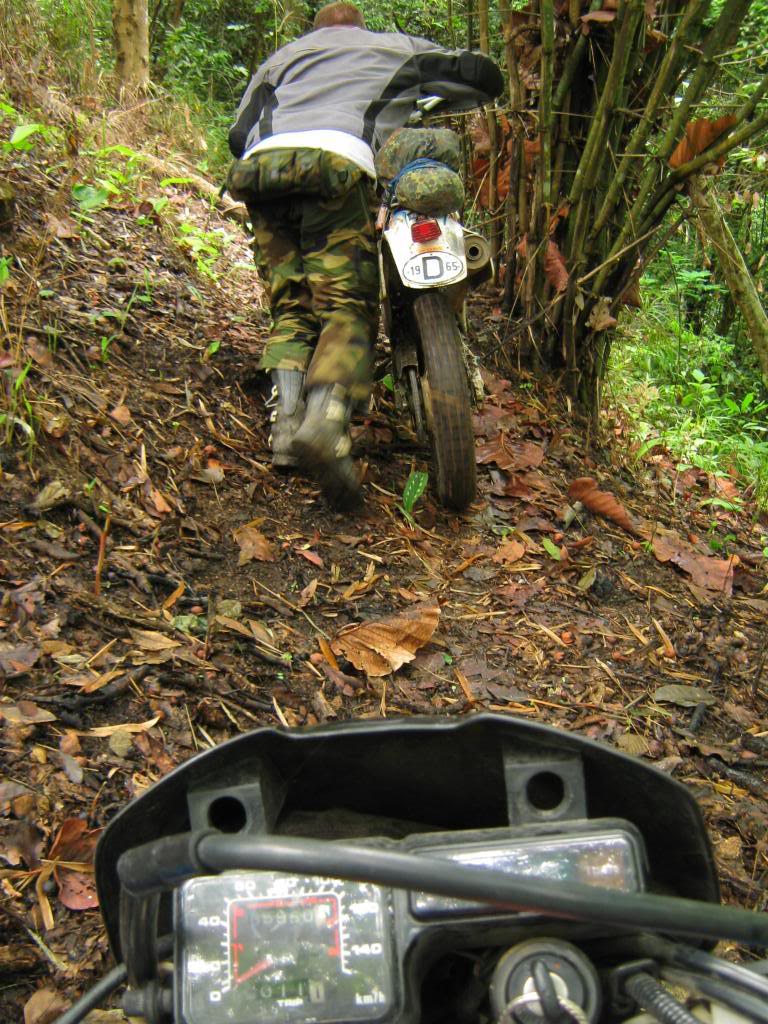 George and me fell down a couple of times or just slipped away. We were totally exhausted and our stamina was gone. In many places we just had to push and pull to get up. No grip whatsoever. Then Georges bike wouldn't start and we tried for more then half an hour to fix that, but no. George had a rope with him and I had to pull him from now on. This is not so difficult on a road but offroad is a total different story. So I fell over, the we fell over and so forth. Unfortunately I couldn't take pictures because of the heavy rain.
It was 5 pm and I tried to convince George to hurry up. By 6 it can be already very dark in the jungle and I didn't want to spend the night there under no circumstances. So I always had to remind him to keep going. It's a difficult task if your stamina is gone, but somehow you gotta do it. It was 6:30 now the rain wouldn't stop and we still had a long way to go. George didn't wanna leave the bike overnight in the jungle so I had to keep pulling him. The sight was now next to zero with the spars light of the XR. Then we finally arrived at the downhill passage and I was released from this burden. The track was like a small river now and we just had to follow the water downwards. Out of a sudden G's bike started running again and now we had to head lights leading the way. When we arrive at the platform I couldn't resist taking some photos from Chiang Mai at night. I didn't have a tripod so they're a little blurry.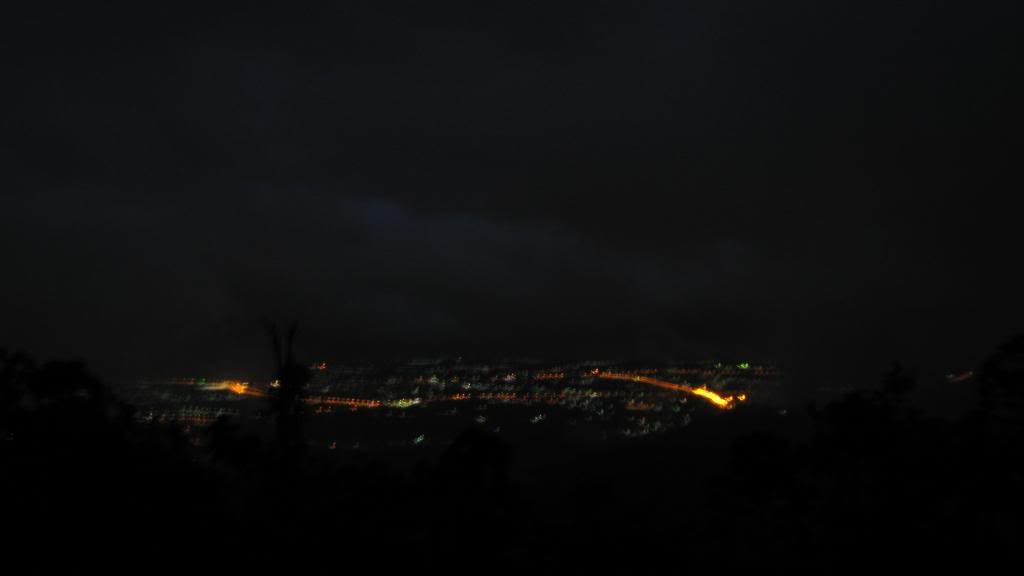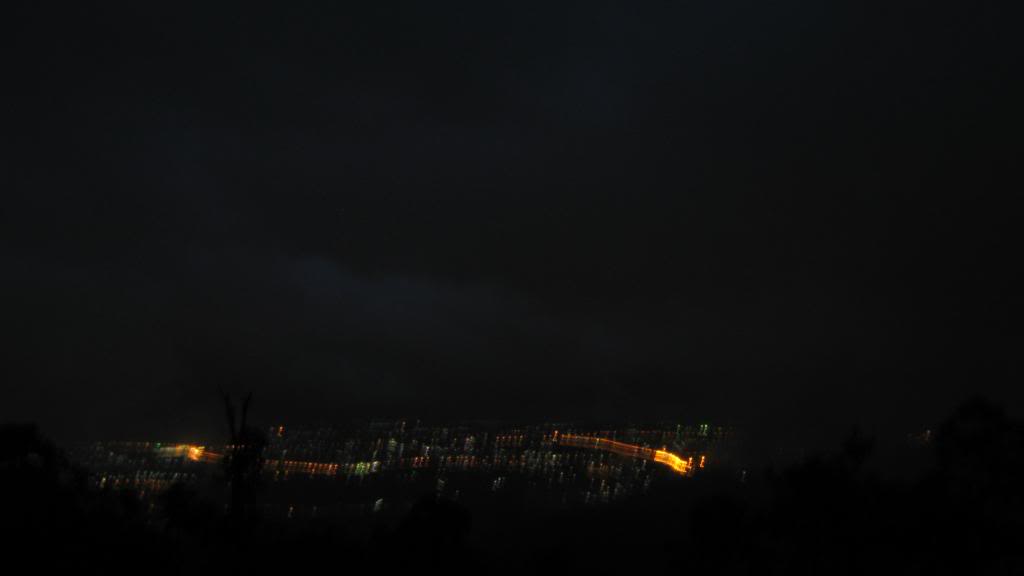 Then we lost the track again for one moment. We turned around again and then got on the track again and arrive at a different point at the waterfall. From now on it was just peanuts. At the first shop at the Royal Flora we stopped for some drinks and were very happy we made it back without any further circumstances. What a trip! Even we did only about 13 kms offroad it took us so long – just unbelievable. I definitely want to try this track again but maybe in the dry season. Lessons I've learned:
1. Always take water with you
2. Eat before you go
3. Make sure you got enough tool, spare tubes etc
4. Make sure your tires are in good condition
5. And last not least make a prayer before you leave