I recently
sold my ER6n
to TonyBBBKK, and on the advice of several people I shipped the bike to BKK through the post office. Thought I'd share the experience.
Shipping was a piece of cake. I drove the bike to the post office near Wat Phra Singh, and they had me ride it up the ramp and directly into the elevator. I took it up to the second floor and parked it in the sorting room. Filled out about 5 minutes of paperwork, paid about 2500 baht and that was it. The officer informed me that they would wrap the bike for me and secure it to a palette, nothing else for me to do. I had a tracking # to check the status on the internet.
So a week passes, and as I was passing through Bangkok anyway, I stopped by Tony's house and we went to the post office to pick up the bike together. I was shocked at the condition of the bike when it arrived.
When I shipped the bike, it looked like this:
ER6n Pics
When it arrived this is what we discovered:
Deep scratches on the tank.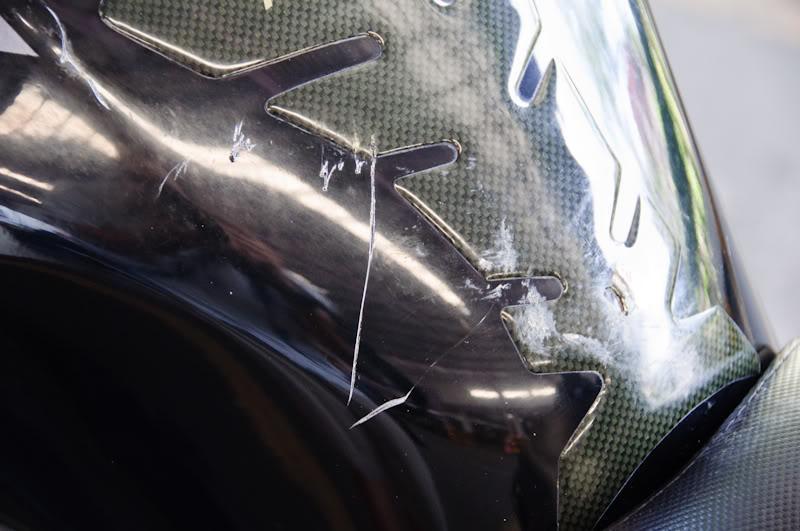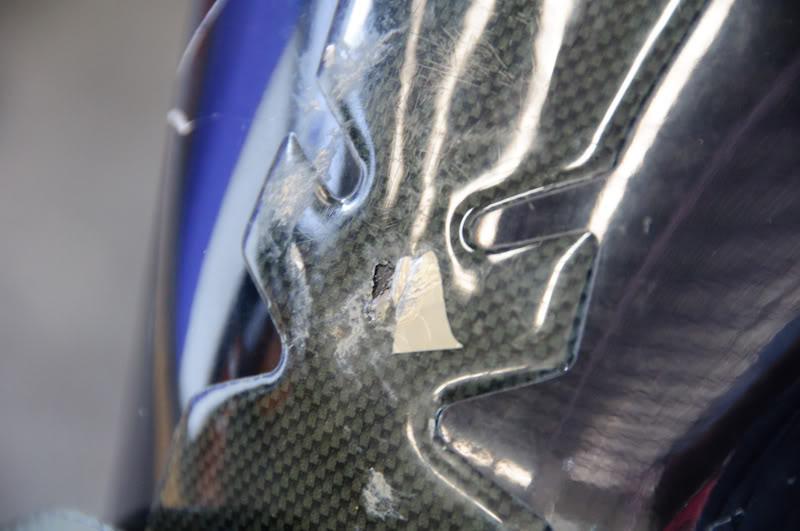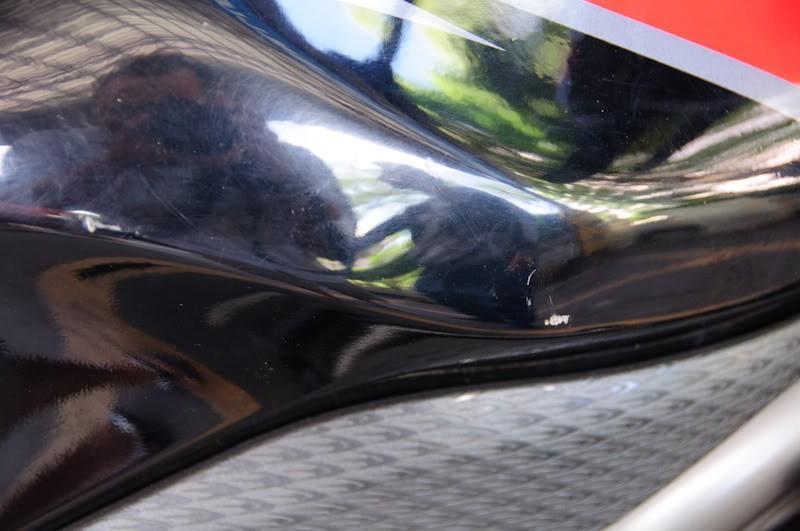 The grip was cut to the metal and the bar end was scratched up.
The windscreen, which is solidly built, was bent several inches to the side. They must have dropped it into something.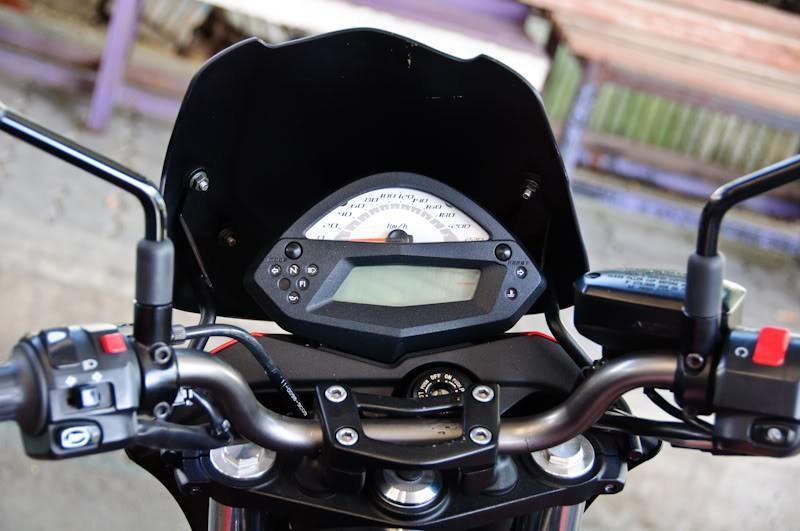 Both wheels had metal gouged out of them. I think they cinched the buckles down unprotected on the wheel.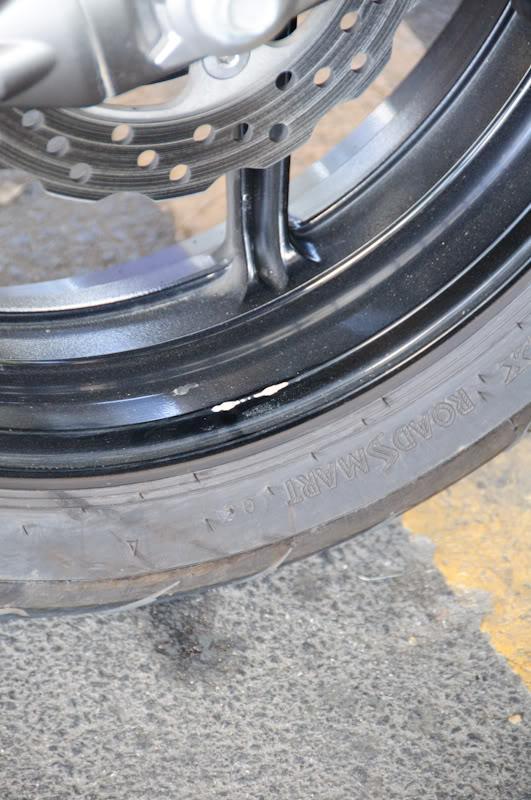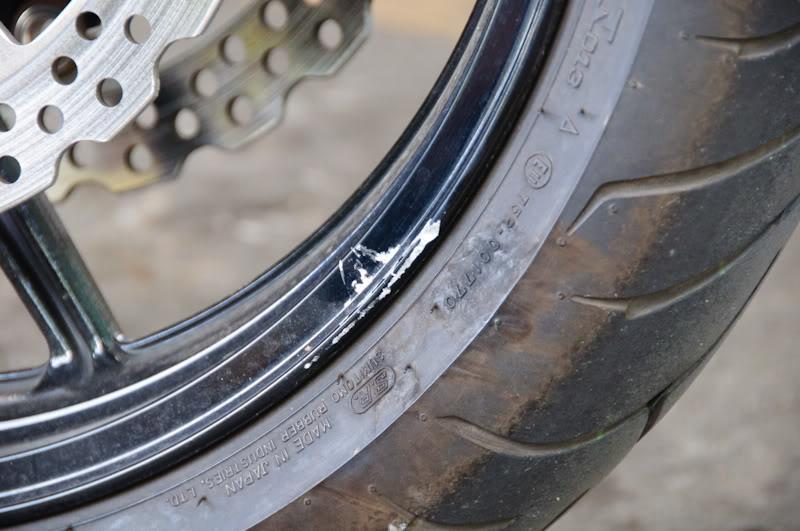 Plastic melted onto the pipes and dripped down onto the paint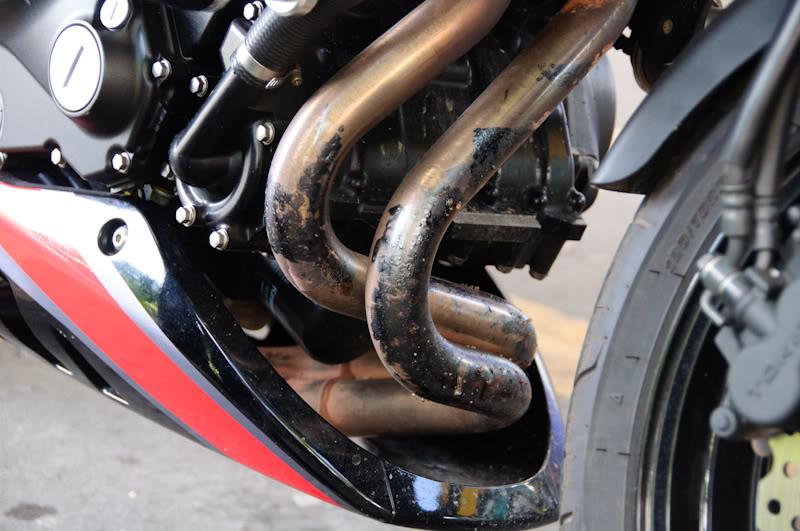 More damage to the paint.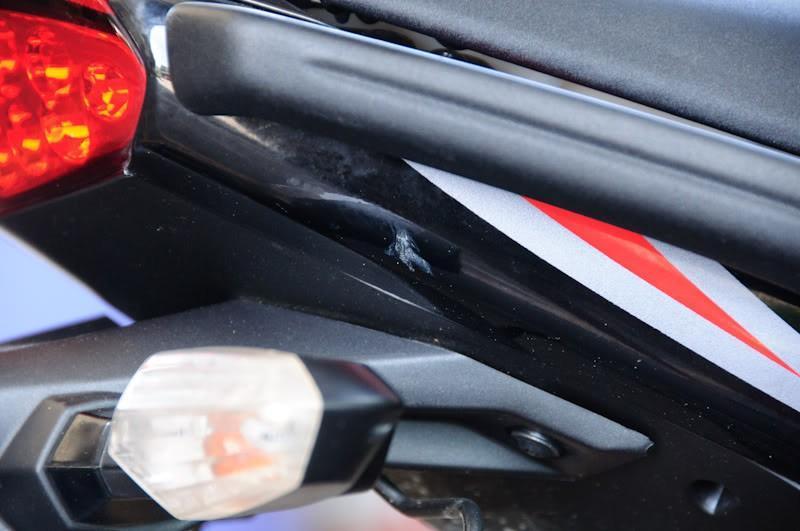 As you can guess, I was pretty upset. I had no choice but to give Tony a large discount on the price of the bike to make the repairs, and hopefully I can get some of it back from the post office. When we tried to make a claim, they wouldn't take responsibility for the damages. They claimed that Thailand Post doesn't work that way, we have to make the claim with the Chiang Mai branch.
Maybe Tony or I will write more later about the claim, if it comes to anything. For now, I'm really pissed off with the way the post office handled it. It's not that they dropped and damaged the bike as much as that they wouldn't take responsibility for it and punted us off to someone else. I don't see why the Chiang Mai post office is any different from the branch in BKK, Thailand Post is Thailand Post. They also played dumb for a bit like they didn't realize the bike was damaged, like they hoped we wouldn't notice or something.
Anyway, I'm wishing I had just ridden the bike down and delivered. I won't make that mistake again.