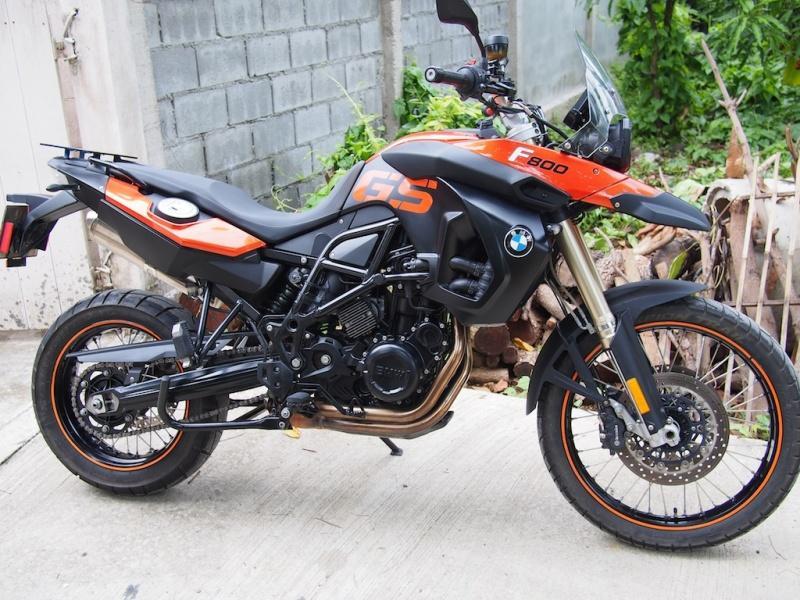 Bought Barcelona Chiang Mai in Mid Sept 2010, Current km 27,800. All on road. I enjoy smooth riding and this bike has been treated lovingly and gently. Never dropped, raced, scratched, scraped, etc. Maintained initially by Barcelona, but after some lack of confidence with that, last 20,000Km service done by external professional, including valve clearance check, air filter change and all other service elements. Oil changed every 5000km, filter every 10,000km.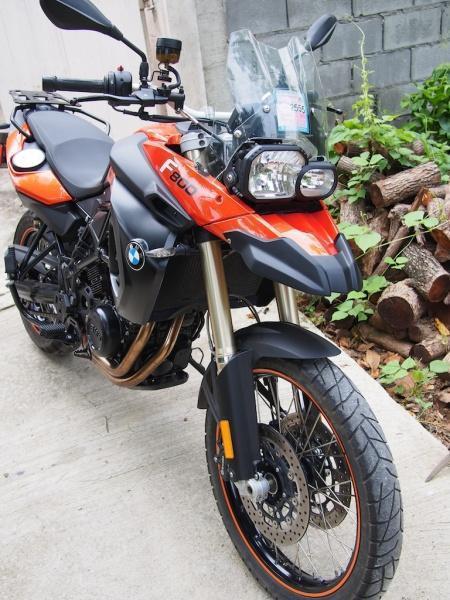 The bike is in Chiang Mai and viewing welcome.
I have a number of accessories and spares, but after all the comments seen on previous sales postings about accessories not adding to a bikes value, I am listing the bike and will sell the accessories separately at my leisure. Of course I would be happy to discuss these with the prospective buyer.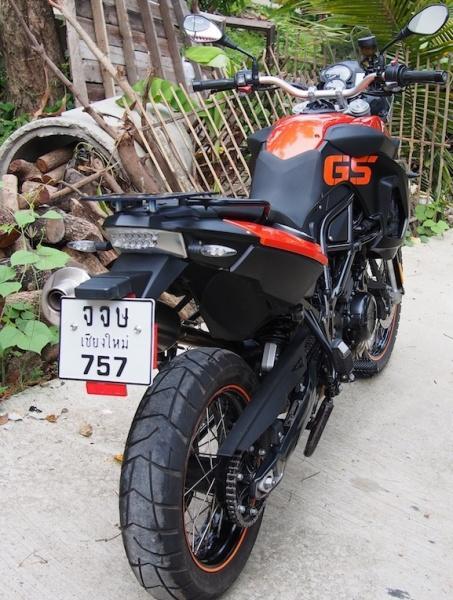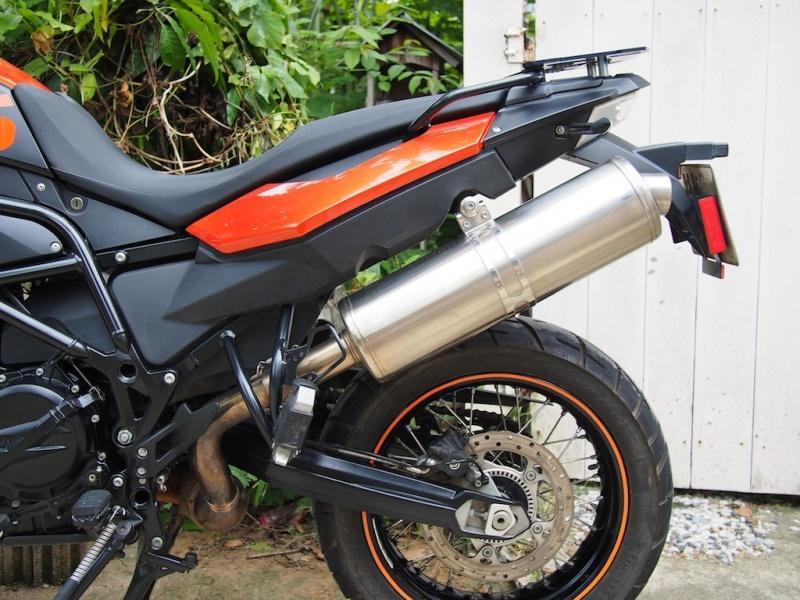 This includes the SW Motec AluRack which allows quick release fixing of boxes and other luggage accessories. This is on these photos taken today, but I will remove before sale, as it should go with the accessory plates and box. The bike is therefore in stock condition, and still looks close to showroom condition. This model of course includes the computer, led indicators, ABS, which are not standard in all countries, but Barcelona choose to import only this version, rather than the base model.
Price new is 785,000 Baht, bike still under warranty until Mid Sept 2012, with BMW roadside assistance till the same date.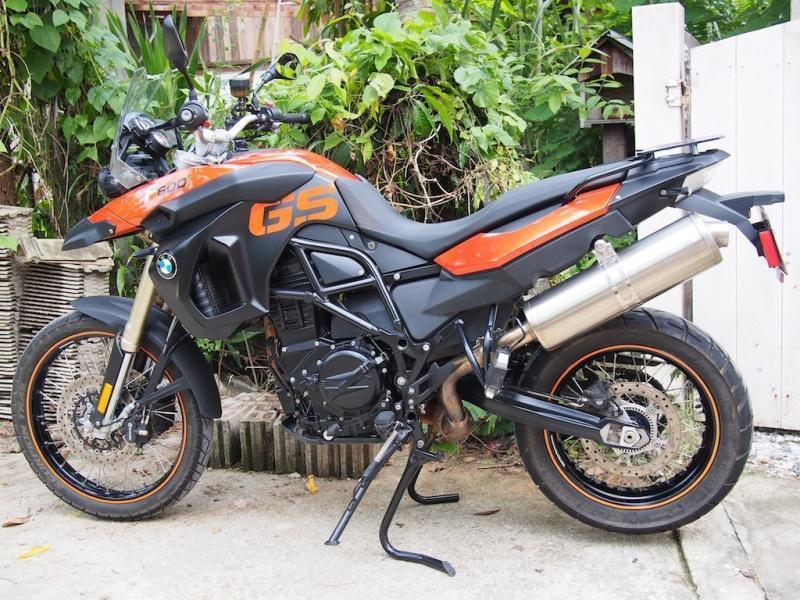 I offer for sale at 619,000 Baht.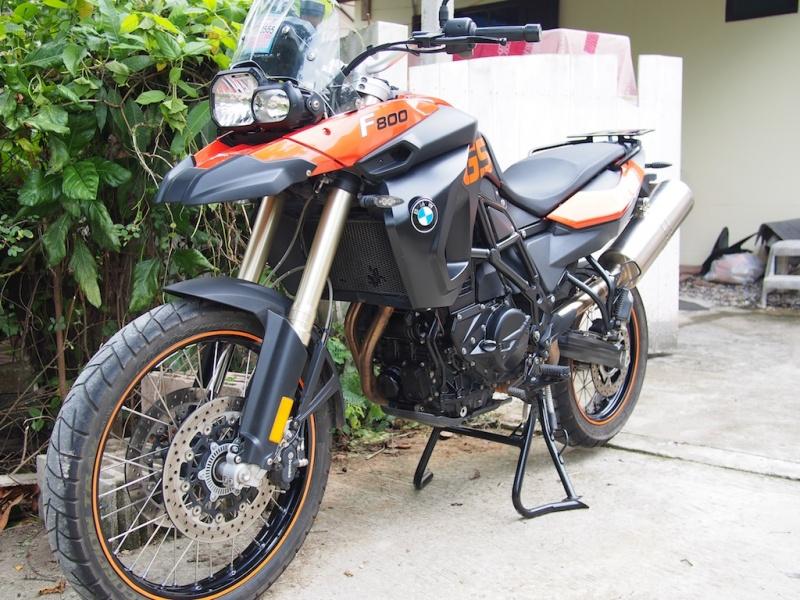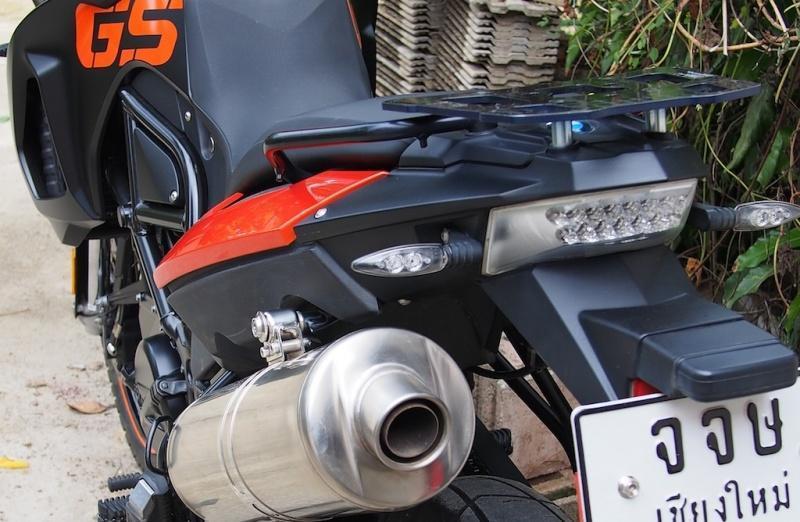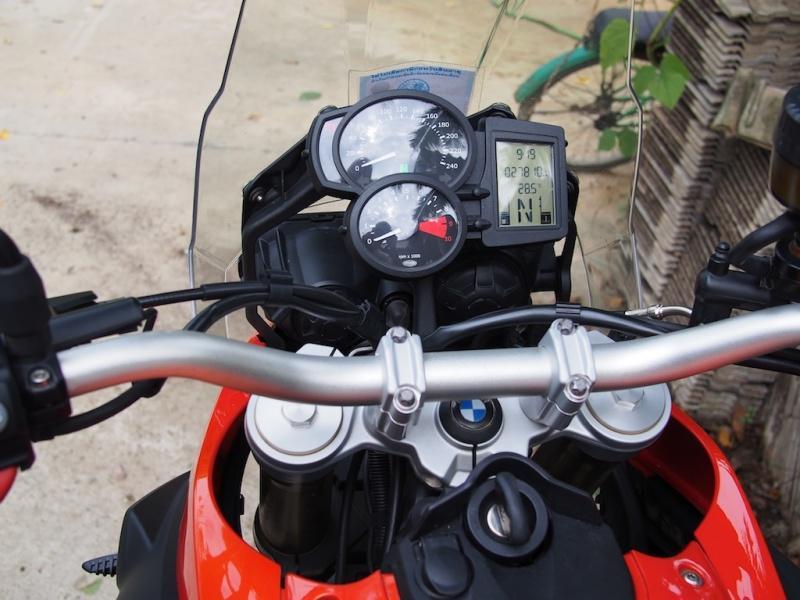 Accessories that I do have are, Aluminium Chain Guard, Wunderlich Tank bag, made for the F800GS, AluRack with quick release fasteners, Givi V46 Monokey heavy duty Italian made Top Box, Large luggage mounting plate, Bags connection Rackpack rear bag. I will take photo's of these and post separately for sale
For further information please ring John Gooding on 0818825122, or use private message or email from this site.