…more of Obkahn area
Today we tried to continue, where we stopped last time. Somehow we got lost and found an exciting new track that led us to the same spot over a different route. We were driving along Langon Fields for quite a while, trying to find the right connection. But so far we always got locked up in some sort of private home until I finally managed to find a small track, that took us into the mountains. Absolutely beautiful. Sandy underground with small rocks, then passing thru a dried out river bed. Then we reached a different surface more mud and leaves and the hill became steeper as we followed the dried out river. After a while it became very rocky, big rocks and small canyons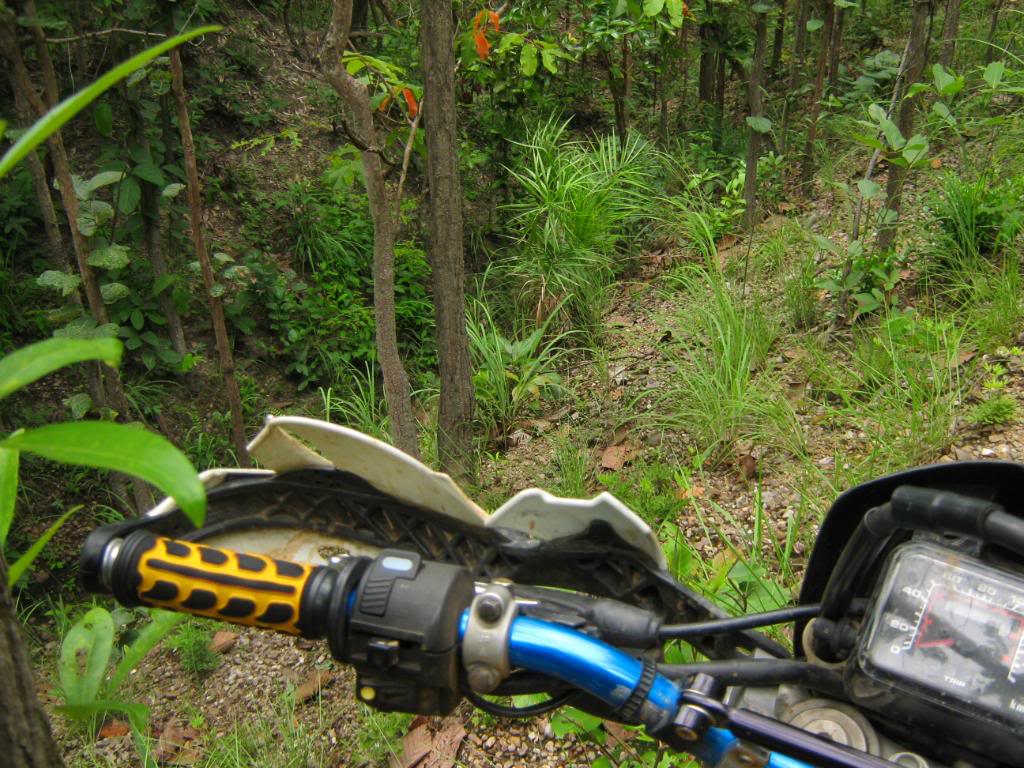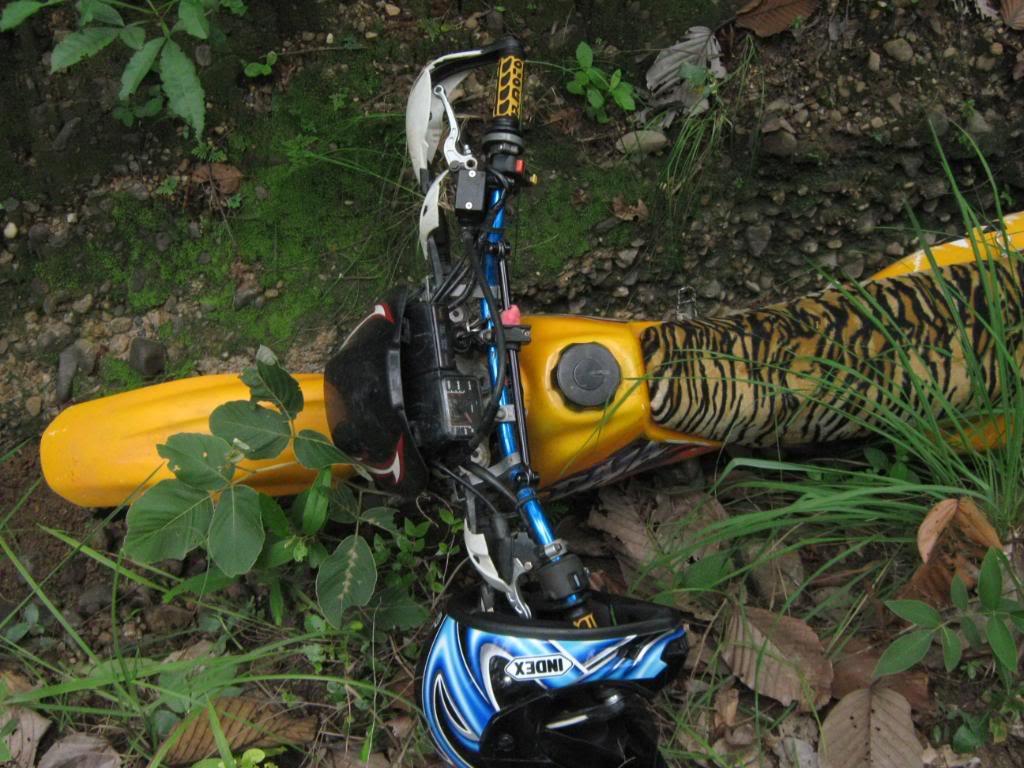 made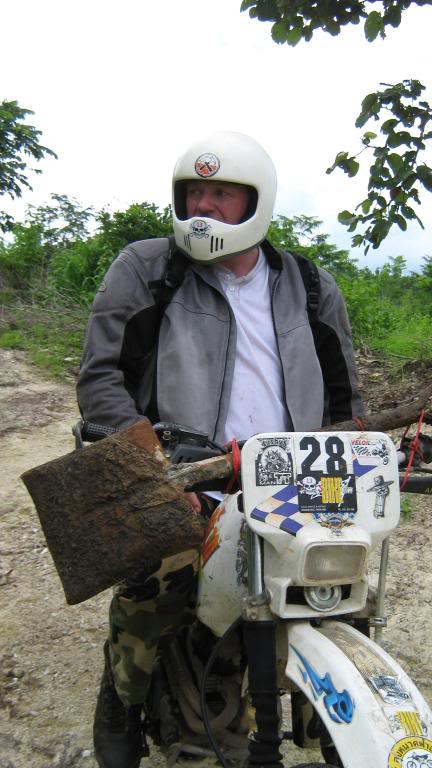 driving a pure pleasure. We got stuck here and there and had to help each other to pull the bikes out. No rain today great.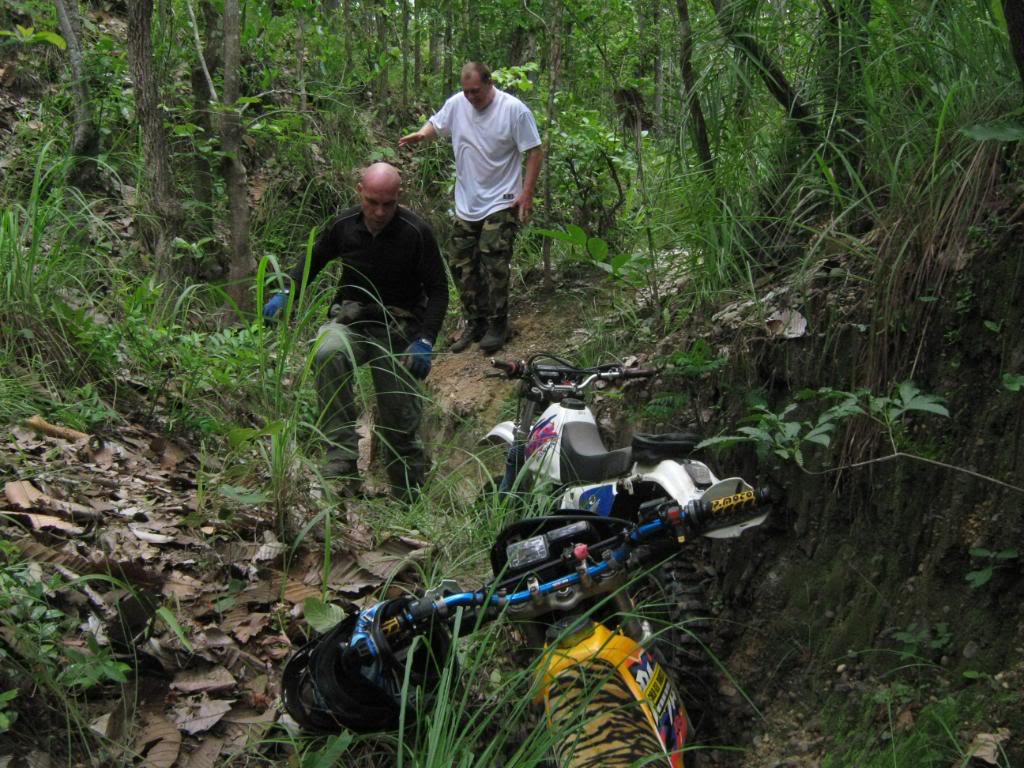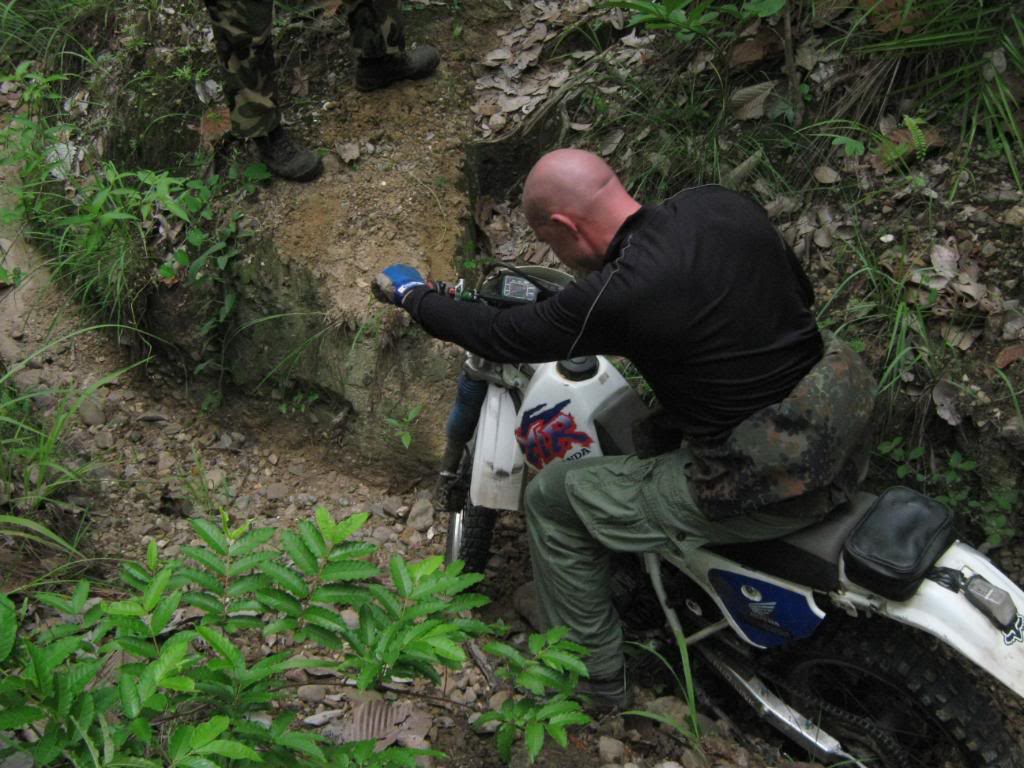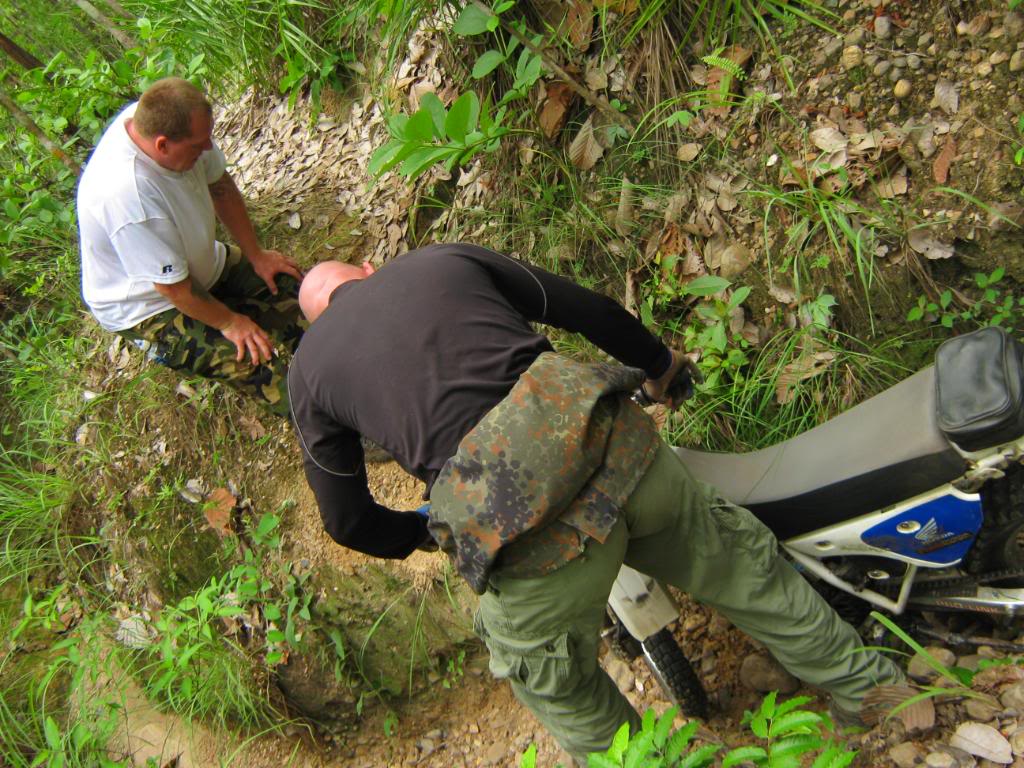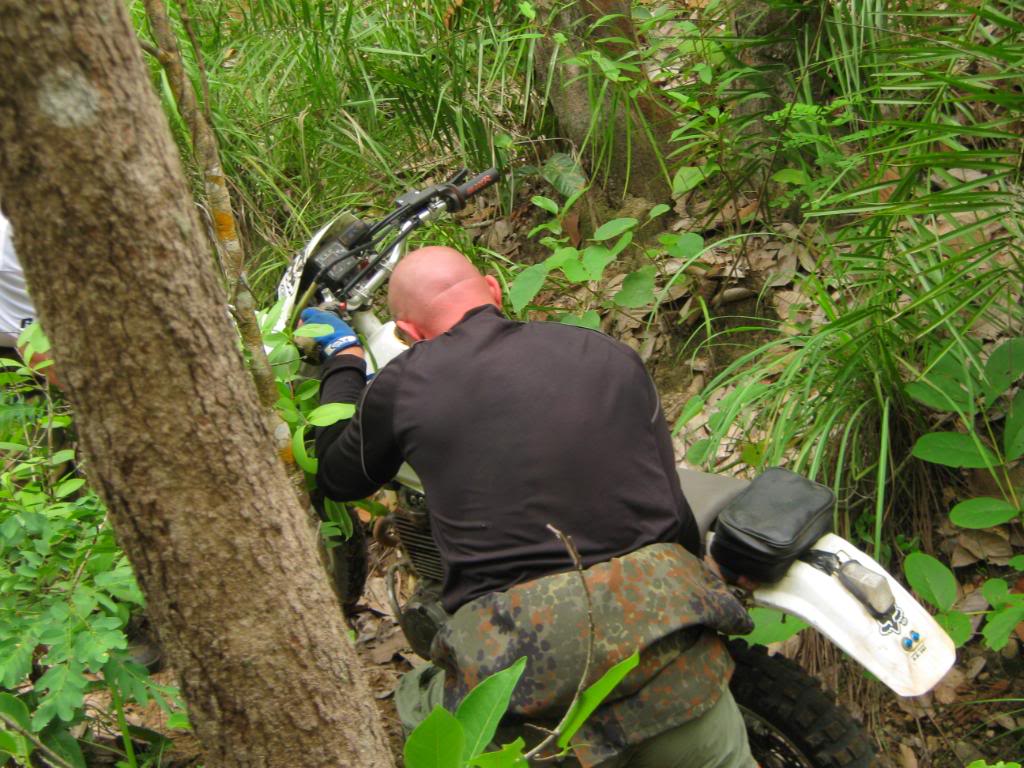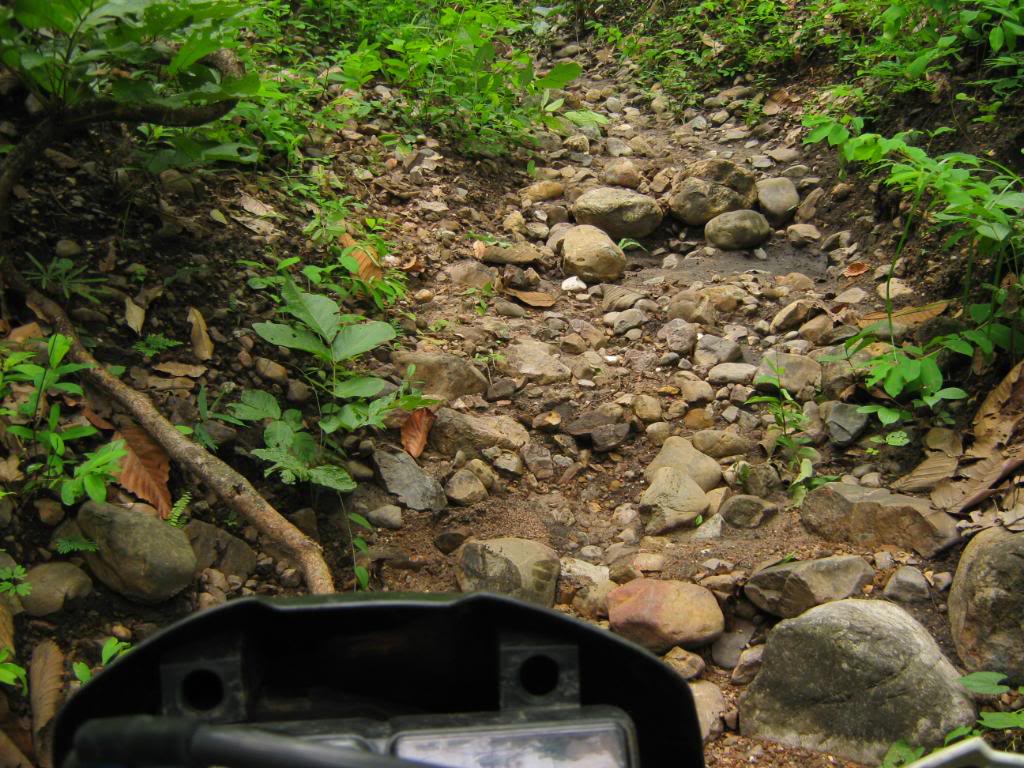 Then we reached a point where we had to check out if we were able to reach the top or not. So me first. About 500 m from the starting point I got stuck in-between some big rocks, I managed to pull out here again.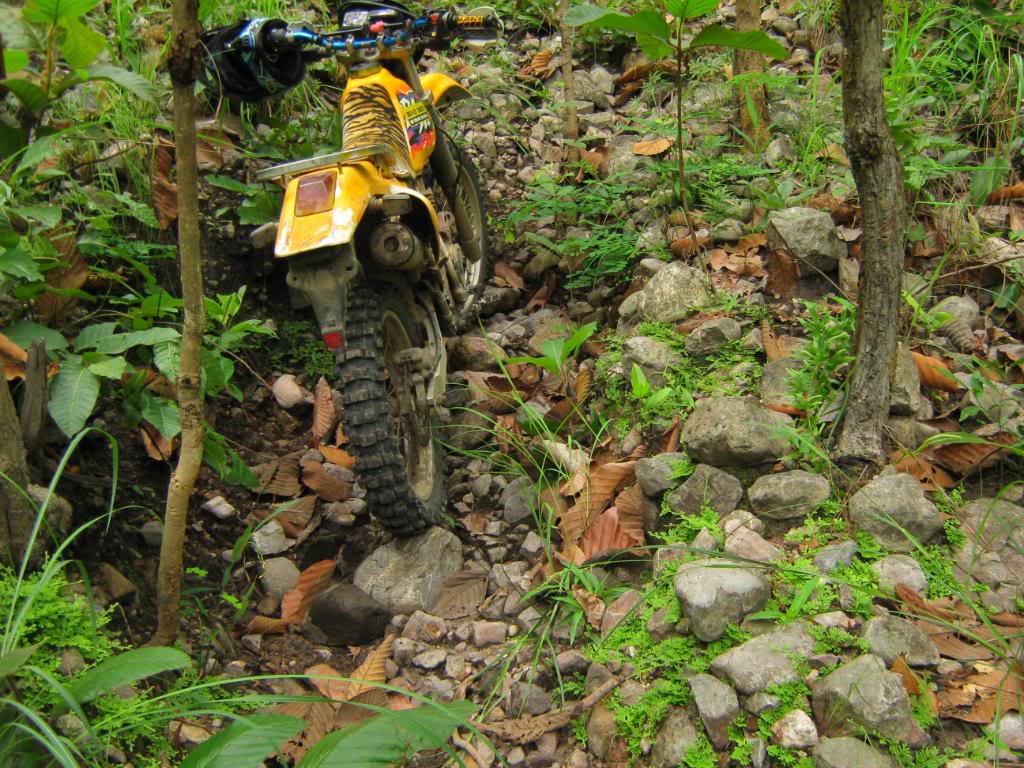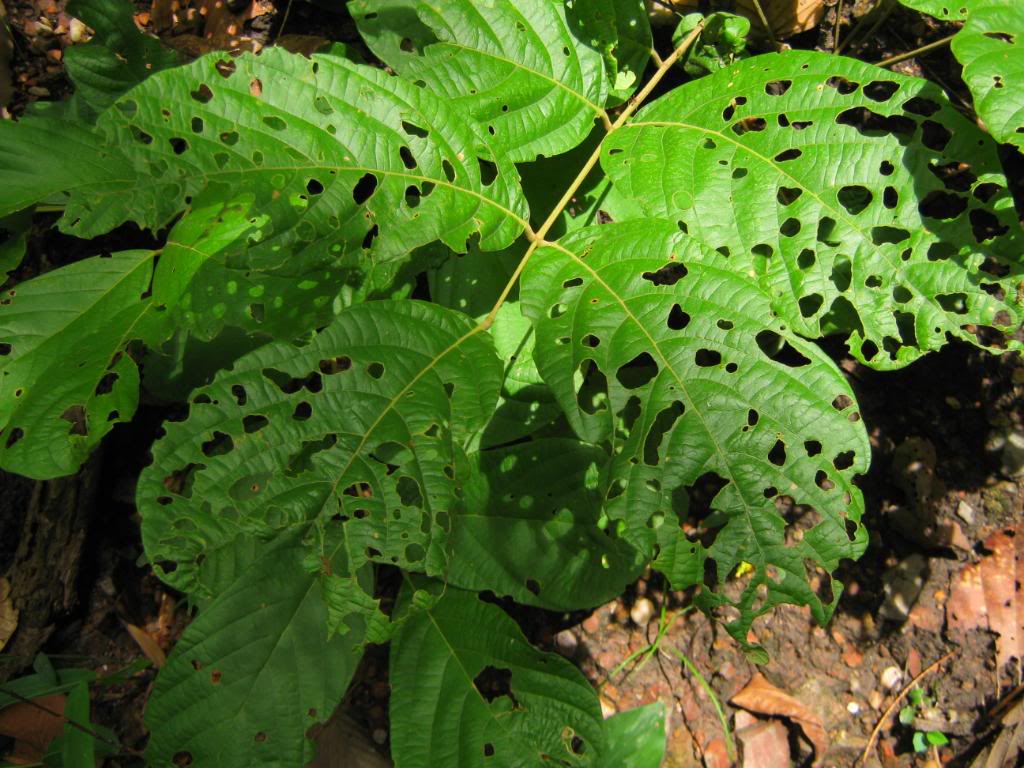 Now it was only about 200 m to the top. It took me another 10 minutes or so to get up there. Dirk was out of stamina, so George had to ride his bike up here. He took a different course and managed to get quicker up here then me. I always choose the hard staff for some reason. On top of the mountain we had no other choice then take a very steep downhill track.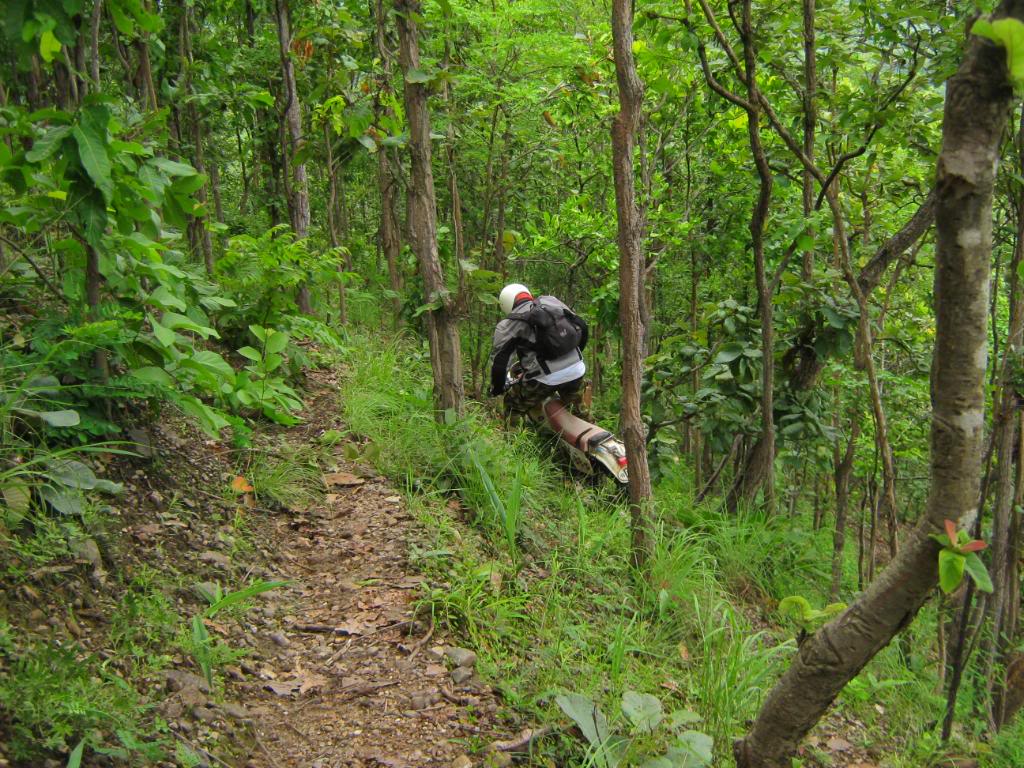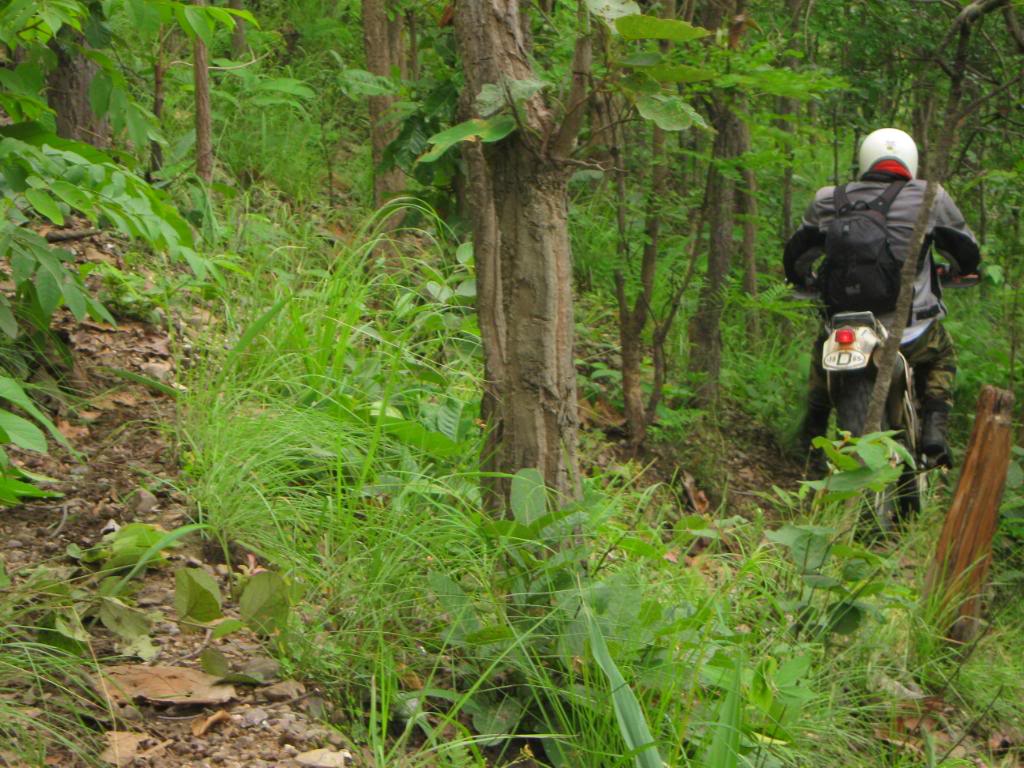 Turning around here would have been impossible. So I was not too excited about that fact. Then out of a sudden I saw a comb with wild bees.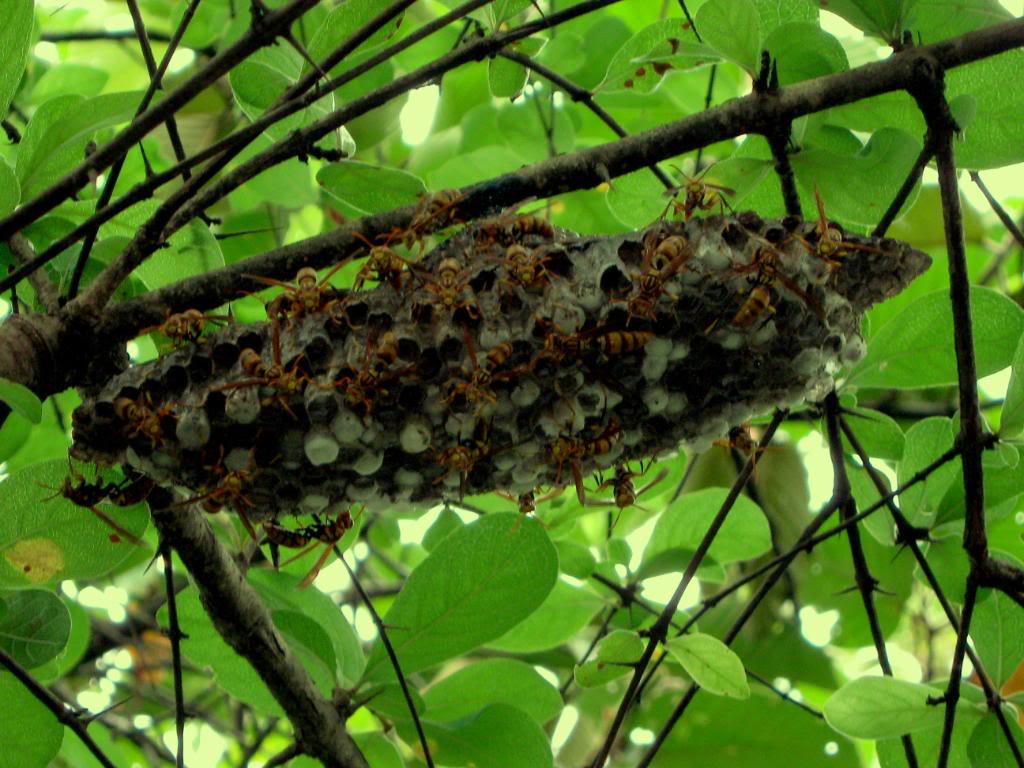 Wow, perfect for some close-up shot. I sat on the bike, when I tried to make the photo and suddenly my bike moved and bumped into the tree. A second later I was attacked by hundreds of bees, so I dropped the bike and ran as fast as I could. One beast managed to sting me right underneath my eye.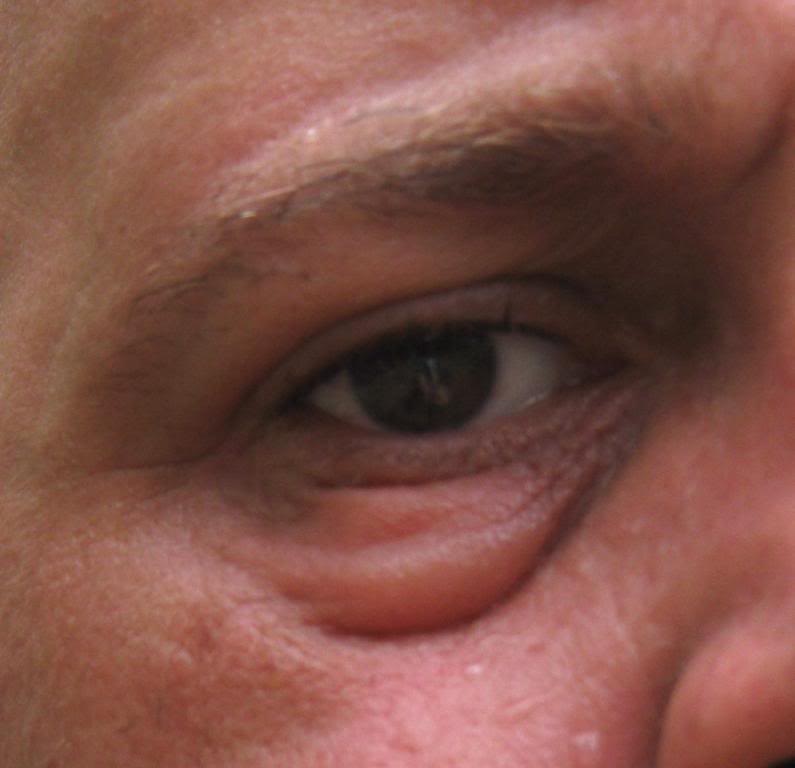 So I sat there for about 10 minutes try to cool my eye with some water and tiger balm. After that I was o.k and didn't feel any disturbance. Nasty bees – no more close-up shots.
Now the mountain became flatter and it was easier to ride and we could see a road from far, that might be the one we were looking for. One more time we had to pass thru a dried river bed, the sand was deep and we got stuck a few times.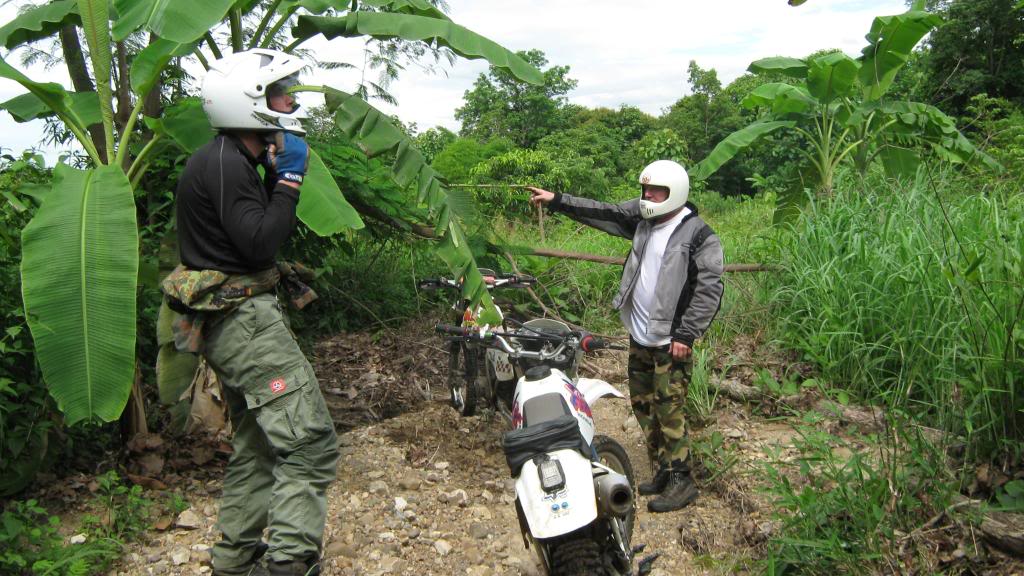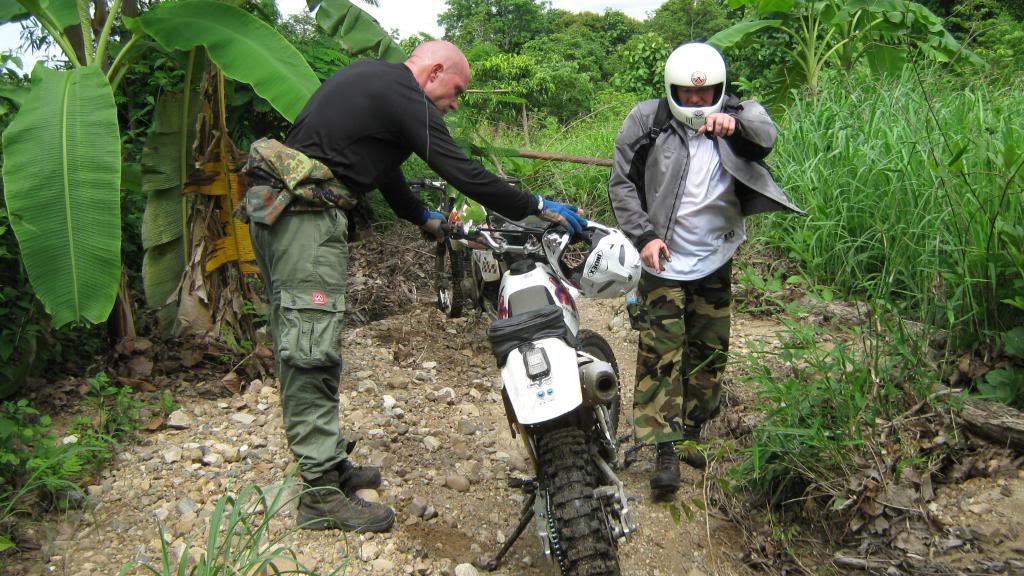 George discovered a spade in the sand and mounted it onto his XR.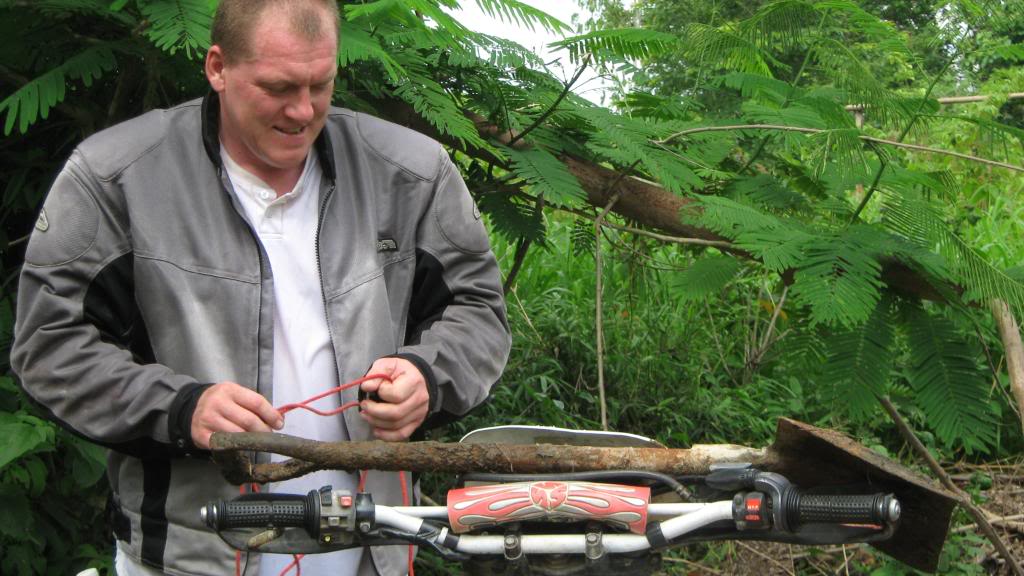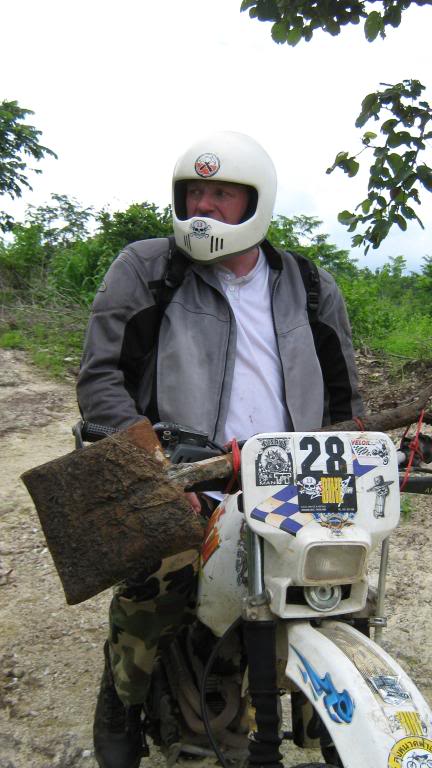 Just a bit more and we could recognize the track we've been looking for. Cool. So we continued to ride around the lake until the place, where we stopped the last time. This time without no rain we could make out a trail, that was easy to cross.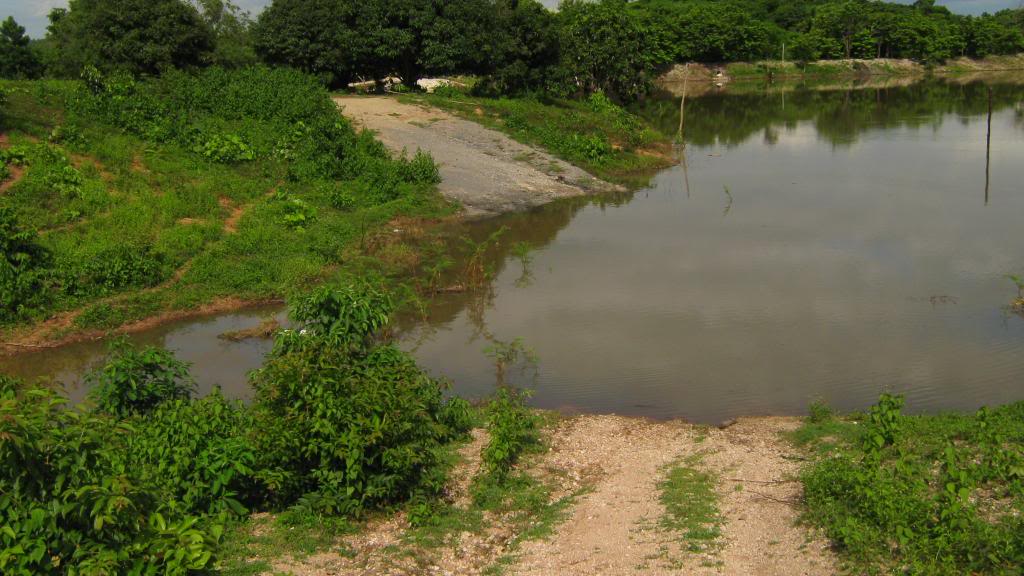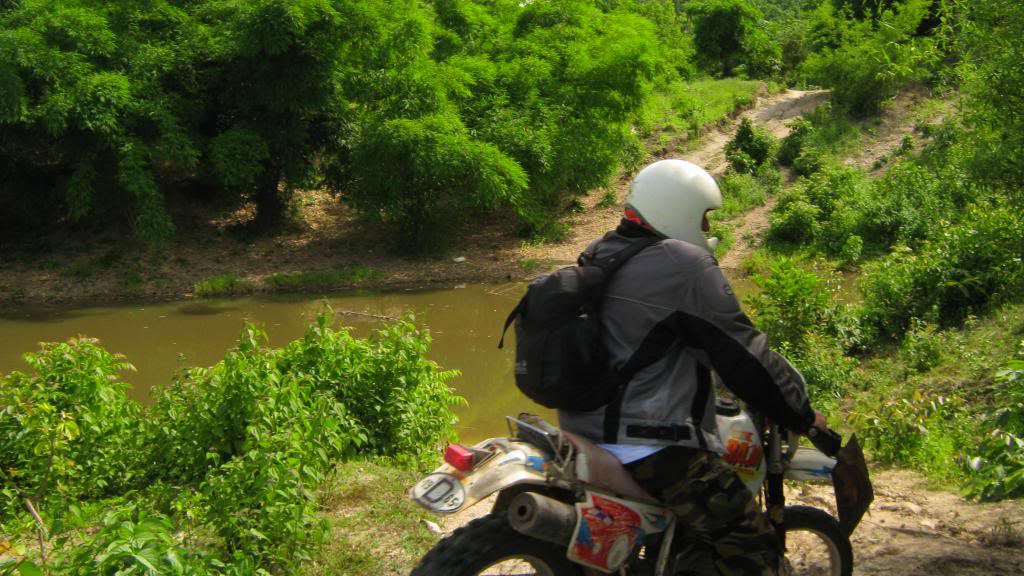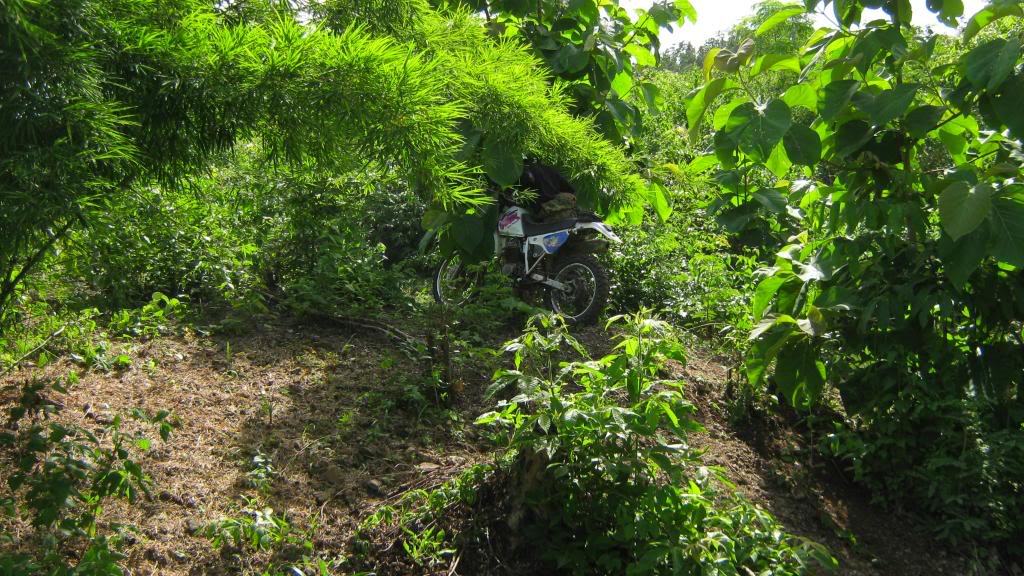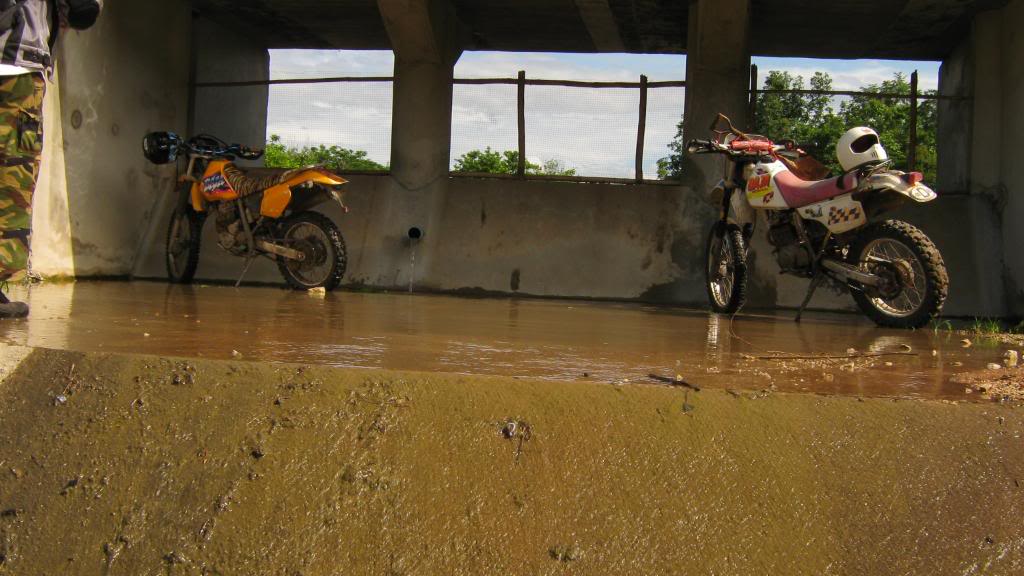 It was already 4 pm and Dirk was and the very end of his days already. So we decided to spare this for the next time. Next time for shure we will continue there straight away.